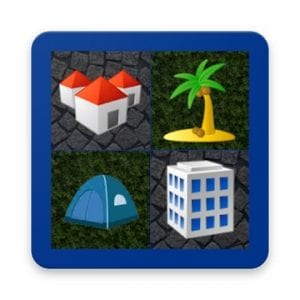 In the Town & Country game, you can train your brain with the help of logic puzzles. Here you'll encounter increasingly complex puzzle levels. You'll have access to hints if you get stuck on a particular level. But there's more to it than that.
Interface and control
The first time the game is launched, an information window will open in front of you. On it, you will see information, which includes a short instruction for the game.
After reading it, you need to click on the continue button. The interaction menu will open in front of you. Here you can open puzzles, instructions, settings, and information sections.
There is also a special button, by clicking on which you can send an invitation to the game to your friends. Clicking the puzzles button will open a window with possible puzzles at the moment. In total, there are 150 of them.
They all look like sudoku. But they're all made in a more interesting way. When you click on any puzzle, you will see the window with this puzzle. At the bottom of the screen, there are icons with which you can control the application.
There is a button to go back, a section with information about the tent, hints, cancel the action, and restart the game. Also in this window, you can open other modes: tents, skyscrapers and holiday island.
All of them are divided into sections: town&country, going big, bonus planner and warming up. Let's go back to the home screen. The instructions section contains a large number of hints to control the game.
Settings
In the settings, you can check your achievements and leaderboards. There are also available updates for the game. From the app settings, you can turn on the light theme, turn on and adjust the sound, the screen mute timer, the text color, disable hints, and much more. Also here you can view other developer games.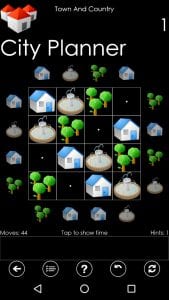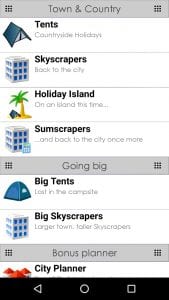 The game Town & Country has many features and will surely appeal to those who like complex puzzles. On the developer's site, you can find other interesting and informative games.
You may also like: 100 Logic Games review