If you have traveled at least once, you know how difficult it is to find a good map or navigator that will work even in the forest or in the mountains. Meet PathAway Outdoor GPS Navigator, THE BEST ONE for off-road driving, hiking, and other travel activities.
If you want to hide all the paths you follow and keep them private you can explore our article about fake GPS apps.
PathAway uses a signal from satellites, not the Internet so that it will work even at the top of Elbrus. Besides, PathAway has such a huge number of useful features that you will use even if you are just walking around the city. The most important advantage of the navigator is the ability to exchange positional data via SMS or server.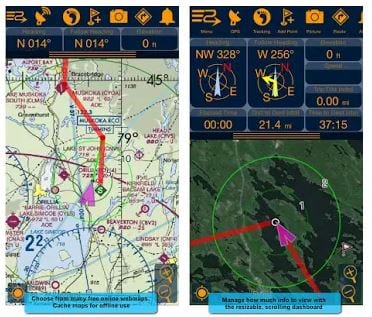 PathAway welcomes you with Terms of use and Privacy Policy, Upgrades, and What's new (you can skip it immediately). From Upgrades, we know that the app has PathAway LE edition if you want to remove ads, Express Edition to use 3rd party maps, and create, import, and navigate with your own maps. The most powerful version is PRO with many additional features.
There are a map and icons of the main functions of PathAway on the main screen. Below the map, there is a manual describing all the sections and features of the navigator.
Interestingly, the application does not have its own maps: PathAway downloads them when you first enter the application, use zoom in or out. Then the maps are stored on your device in the cache and are available when you are offline.
PathAway maps show the direction of your travel, your speed, and elapsed time. Using the Route icon, you can create and edit your routes. With Tracking function, PathAway will record and show you your entire journey. The BackTrack function will guide you through the whole route in the opposite direction.
Don't forget pictures for your Instagram when you go hiking! To edit these pics, use these apps to achieve the best effect.
Using PathAway, you can add descriptions and photographs of places you are with the app's built-in camera. New data will be automatically added to the map. Very convenient!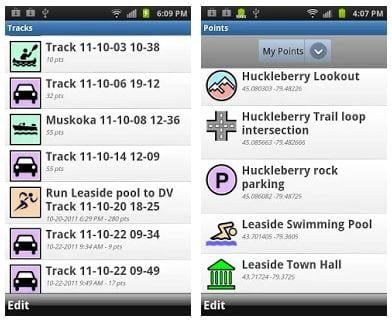 If you would like to share your location, you have to create an account. What is more: PathAway is able to show the weather forecast on the maps!
You will surely need some cool background music when you go hiking or running these routes. Unfortunately, the best playlists can be often found on YouTube only. However, there is a way to play those vids in the background mode – just use these apps.
To sum up, PathAway has tonnes of useful and exciting features. It is interesting to explore its abilities even if you are just sitting at home. PathAway is the perfect GPS navigator that will never let you down for those who like tracking, traveling, and creating their routes.