The Atkins Diet is a low-carb diet that helps you achieve results in a short amount of time. The diet allows you to eat fat and protein in any amount. The main limitation is carbs. You should eat as little of them as possible. You don't need to count calories.
More than 30 studies have been carried out over the past 15 years, which have proven the effectiveness of this diet. This diet was first published in 1972 and remains relevant and popular.
One drawback of this diet is that it keeps track of it. Doing it manually is very tedious. Thanks to your mobile phone, you can save your time. We have prepared for you a list of the best apps to help you track the Atkins diet. Choose the one that suits you best. You can find other diets among these best nutrition and diet apps.
Carb Manager: Keto Diet Tracker & Macros Counter
Are you looking for an app that can track the progress of Atkin's diet? Here it is. Enter information about your meals into the app and it will do all the job for you. Don't forget about the main rule of the diet that sets it apart from others. It is low carbs consumption.
The app has all 4 Atkins diet phases. The first phase is consuming only 20 grams of carbs per day. You can eat foods high in fat and protein. The second phase increases the consumption of carbs slightly. You will be allowed to eat some nuts.
The third phase occurs when you are close to your dream weight. Add enough carbs to your diet to slow your weight loss. The fourth phase is the final. Your task at this phase is to have so many carbs so that your weight remains at the same value.
The app will help you during all phases. You will know exactly when to move to the next phase. It's easy to use the food diary in the app. Enter the name of the product or dish and the app will automatically calculate all the data.
The keto calculator will quickly calculate all the necessary values ​​and give hints and recommendations.
The app has a macronutrient calculator that counts proteins, fats, and carbs. You can also count calories, although it doesn't matter if you follow the Atkins diet. You will always be hydrated. Record every glass of water you drink. This is very fast because you can add a widget to your home screen.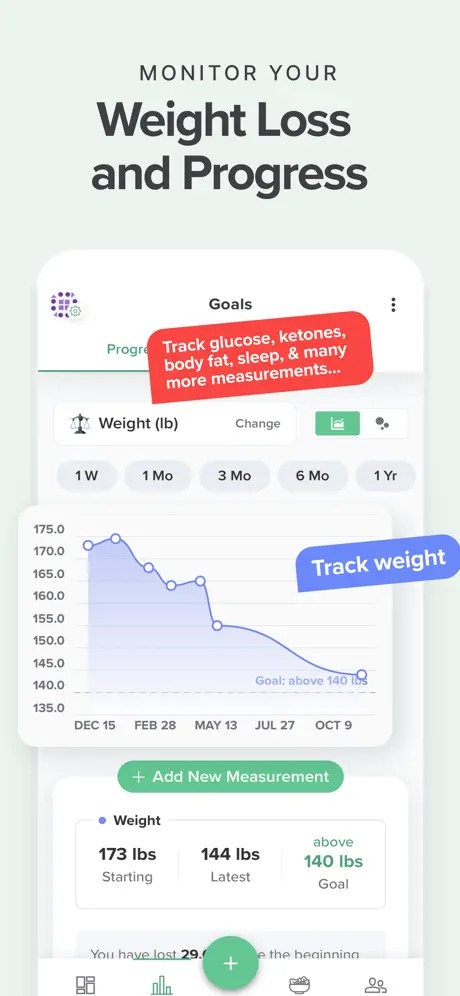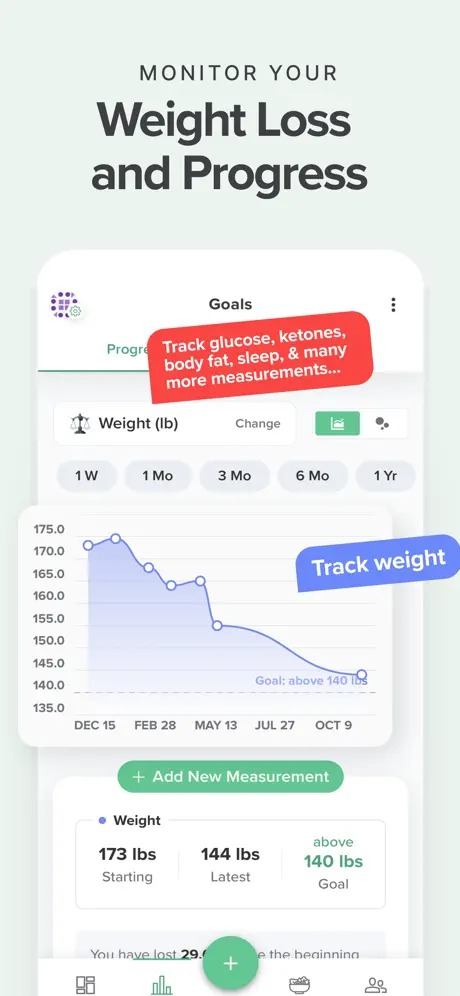 The app will keep you motivated and educated. Read new and interesting articles about the Atkins diet. Add them to your favorites list to always have quick access to them. The app has been downloaded over 1 million times.


You may also like: 11 Best Vitamins Tracker Apps for Android & iOS
Atkins® Carb & Meal Tracker
This app will help you support the Atkins diet. Set daily goals and keep track of your carb intake. The app has updated the carbs counter. Now you can track carbs easier and more efficiently.
The app will ask you a few basic questions after installation such as your nutritional and physical goals, your height, and weight. You will get a personal plan. Log your meals and the app will count your carbs. You will also learn about what products you can eat and which ones should be limited.
Learn new recipes and try them. The app has a large selection of recipes for the Atkins diet. There are more than 2 thousand recipes in the app. Track your water consumption. Track each glass of water you drink in the app.
You can buy Atkins Diet proven foods directly through the app. The app will send you weekly statistics with diet recommendations.
This app will become your indispensable helpers for maintaining the Atkins diet. It has a variety of tools to track carbs and other important dietary metrics. You will live a low-carb lifestyle.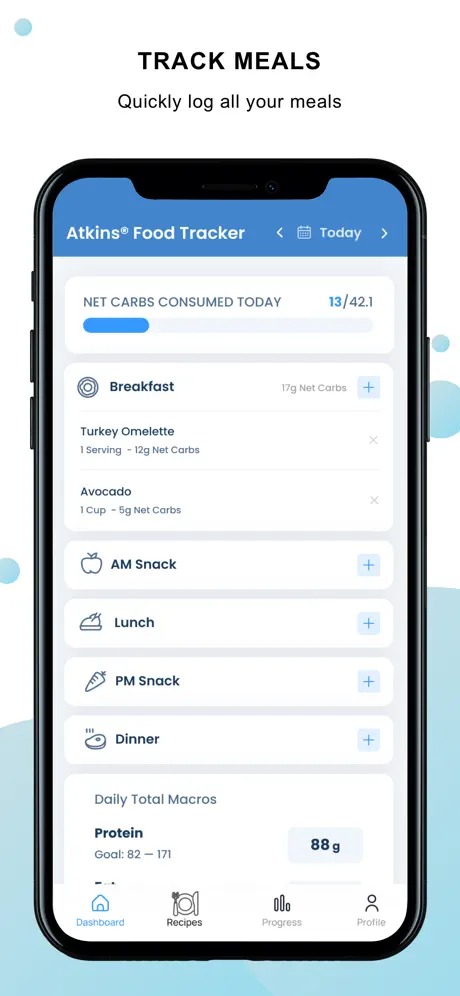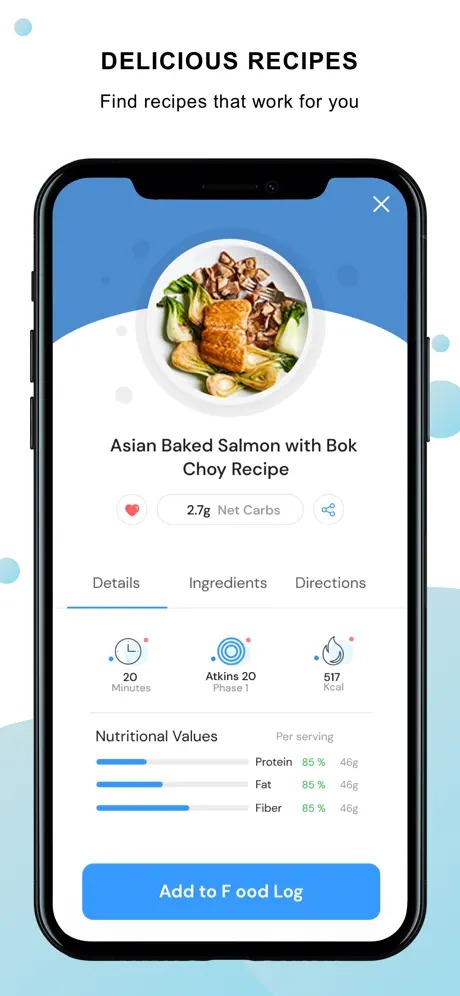 You can customize your diet at any time. Download this app and over time you will feel that your appetite reduces and your weight decreases.

Atkins Diet Plan Atkins FOOD LIST.
This app is great for anyone who wants to start the Atkins diet. Download the app and you will receive a complete diet guide and diet tracking. If you don't know what to eat, then open the list in which food products are written for each phase of the diet.
You will receive tips for the shopping list. The app has a free program for this diet. Information about the diet is visualized in an analog of the book. You will see how the pages are flipped. The app will tell you which foods to avoid. These are sugar, vegetable oils, grains, and others.
You can see the full list in the app. Information about the diet is presented both in text form and in the form of graphs and diagrams. Choose the way which is more convenient for you. Add meals to the app and it calculates carbs, fats, and carbs for you.
You will get a lot of motivation and achieve your goal for sure. You need to enter your email for registration.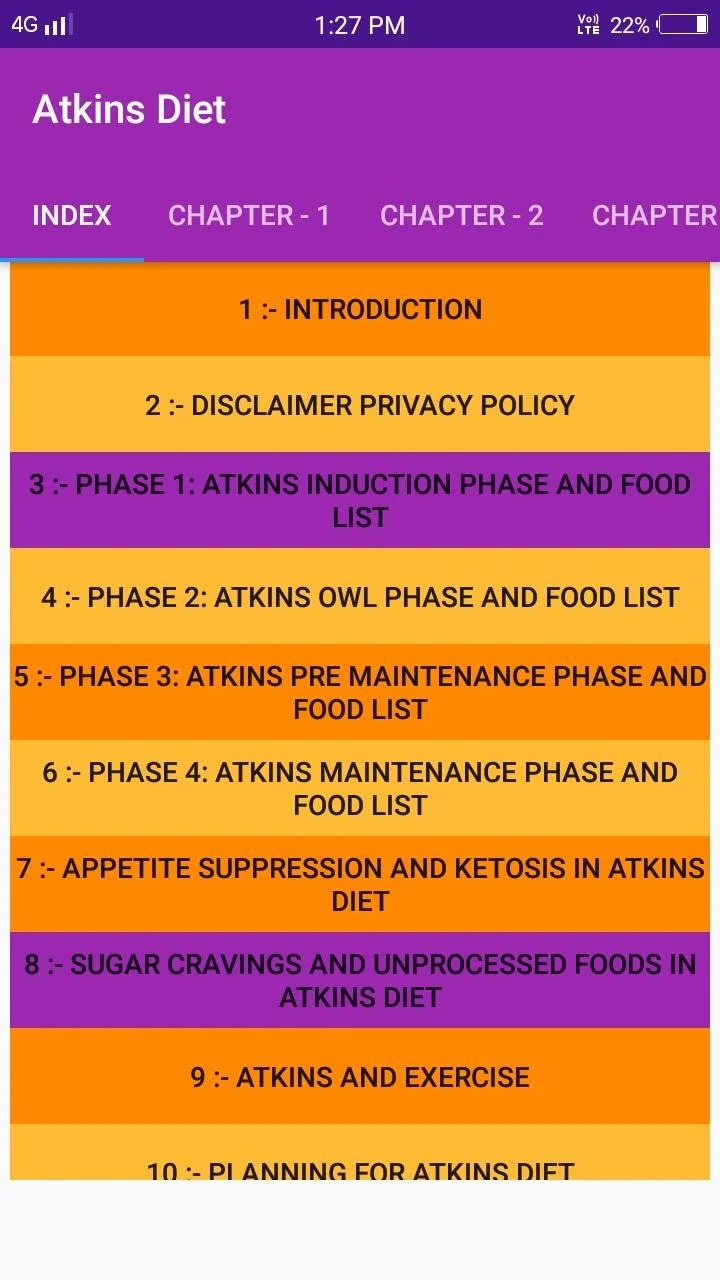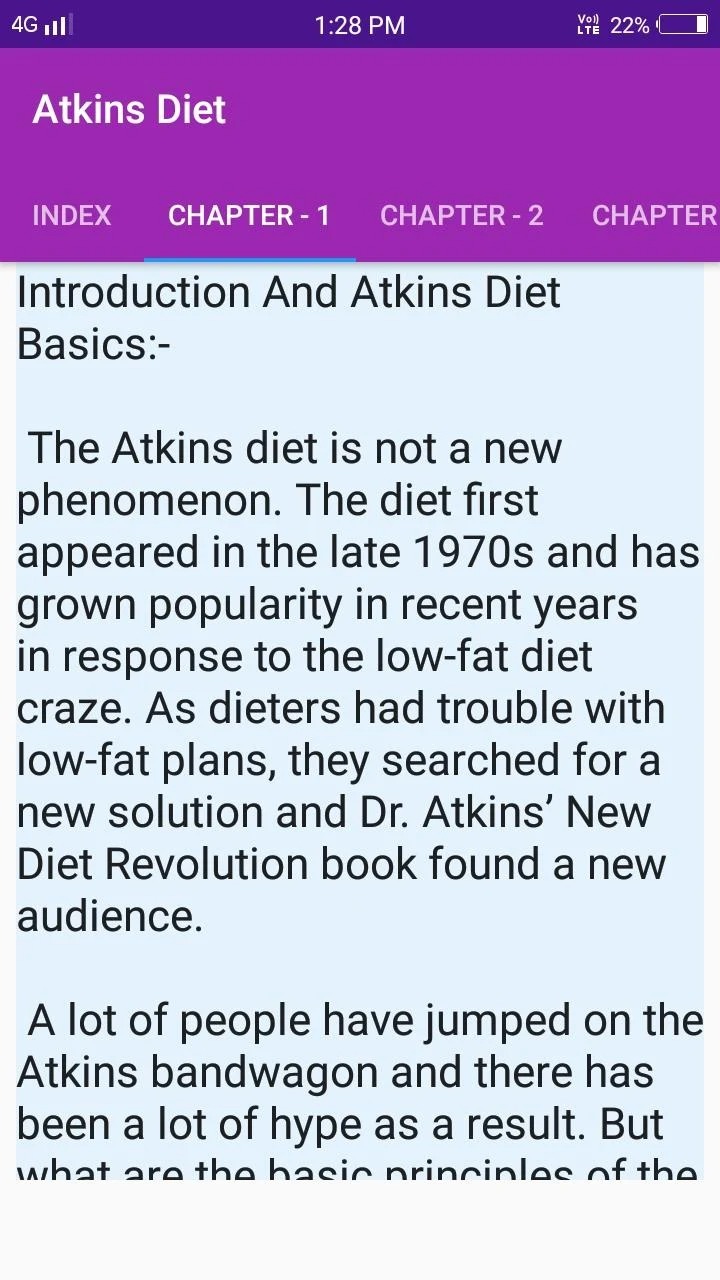 The app takes care of your private information and doesn't let it leak. Don't worry about memory on your smartphone. The app weighs only 2.6MB. Download it and you can learn all the basics of the Atkins diet.

Atkins Diet
This app is worth trying for everyone on the Atkin diet. It will perfectly explain all aspects of the diet, as well as provide tips and tricks. Read interesting articles written by Atkins diet experts. You will always be motivated.
Track your diet by entering food intake data. The app counts fats, proteins, and carbs. Remember that it is important to eat a minimum of carbs especially in the first phase of the diet.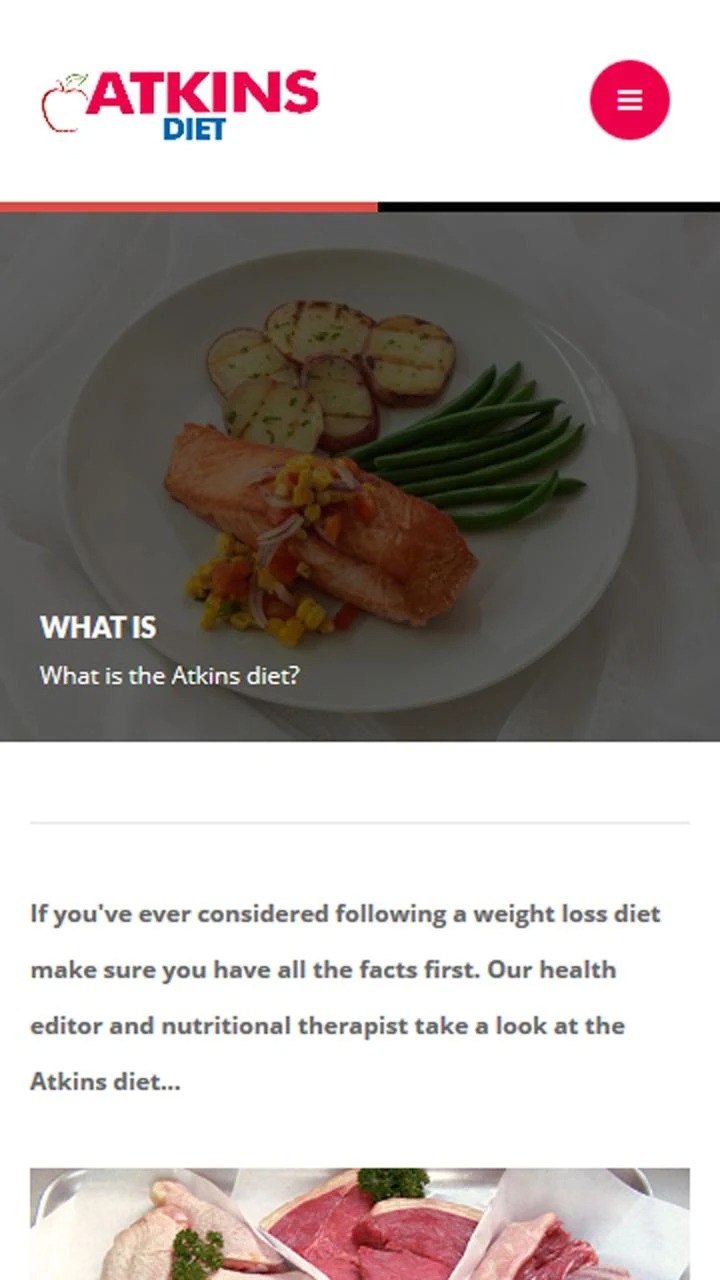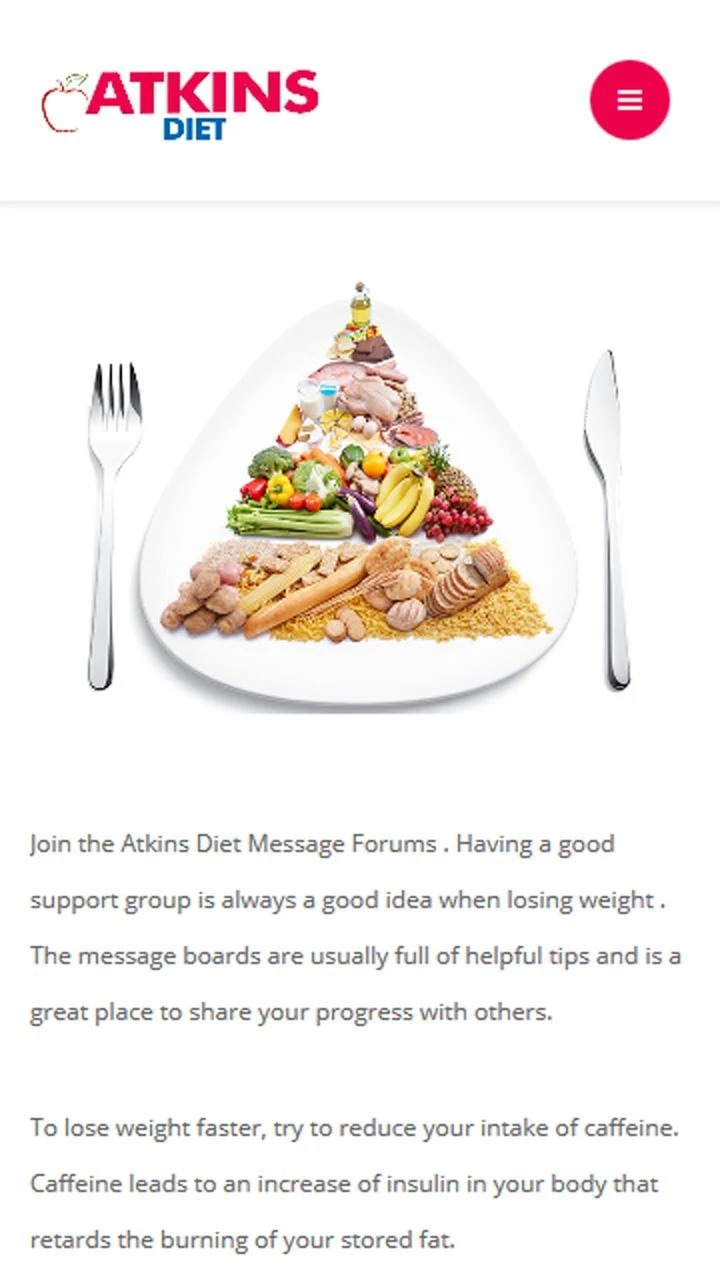 The app doesn't require permissions and doesn't affect the performance of your smartphone. It takes only 3MB. The app has been installed over 100 thousand times. Try it and you will become an expert in the Atkins diet and lose weight quickly.

You may also like: 11 Best Body Fat Calculator Apps for Android & iOS
Atkins Diet Low Carbs
If you're determined to shed those extra pounds, the Atkins Diet Low Carbs app is sure to help you do just that.
This particular low-carbohydrate diet is designed for 30 days, each of which will be one more step toward your main goal. This app offers you the complete free version of the diet in Spanish.
The entire diet consists of 4 main steps. They differ in difficulty and number of days. The initial stage, the period of maintaining a positive result, maintaining a permanent weight and the final stage.
The menu consists of several sections that contain up-to-date information and valuable tips. Use the electronic calculator to find out BMI for old and new weight.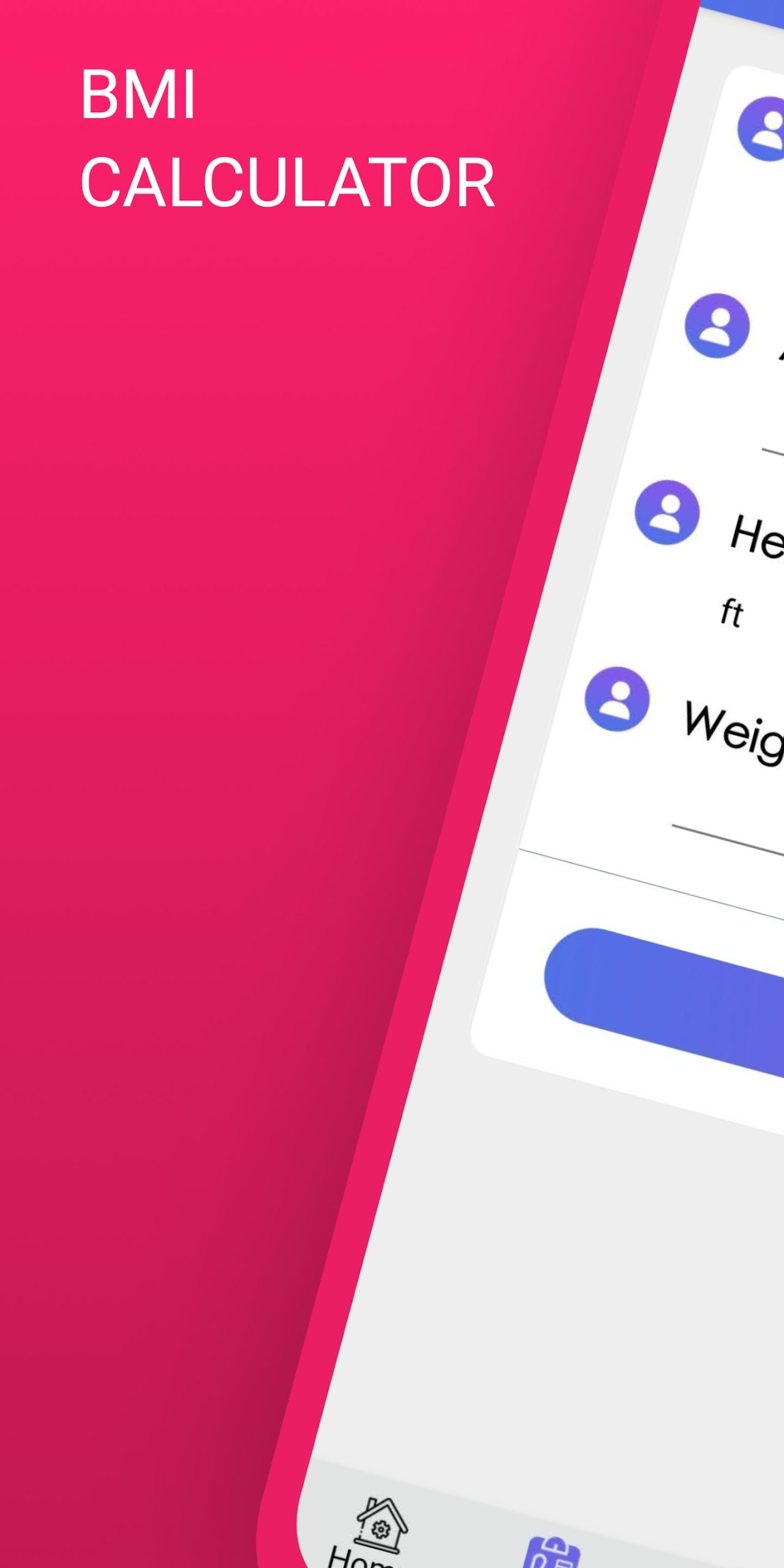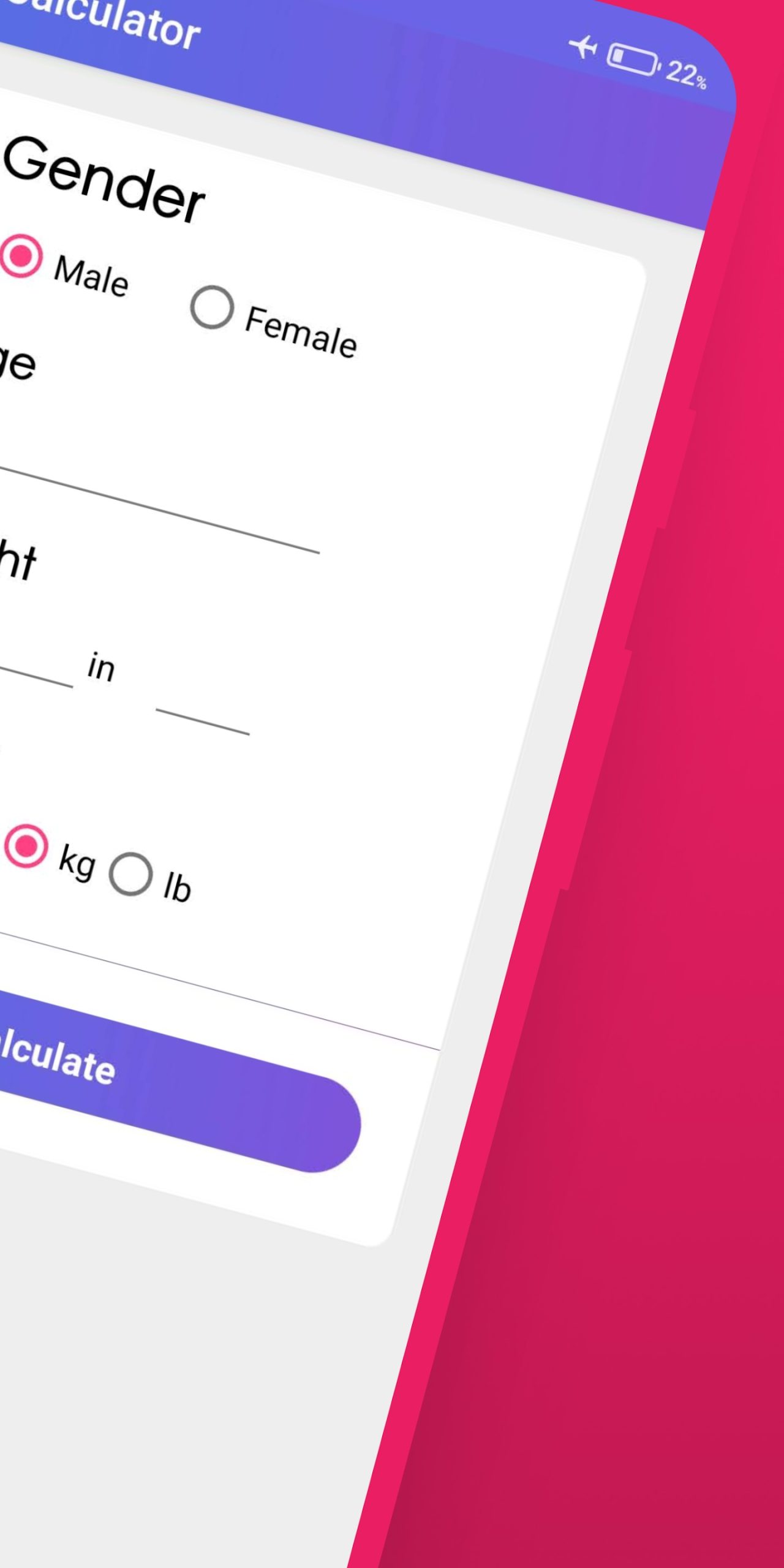 Each day is fully scheduled in a diet plan. Get a list of possible foods that can be used as alternatives to the main menu. The diet is widespread all over the world and has many fans.

The best Atkins diet program
Use the handy app to get Atkinson diet recommendations. This awesome Atkins diet program contains all the information you need to get lasting results.
For 30 days, you need to follow a special diet regimen. The low carbohydrate content allows you to speed up the weight loss process without risking your health. Are you ready to get a slim and toned body in just 30 days?
This diet has been around for more than 70 years and has proven to be a great diet in that time. The point is that a body to get less digestible carbohydrates. In this case, the body will use fat reserves as an energy source.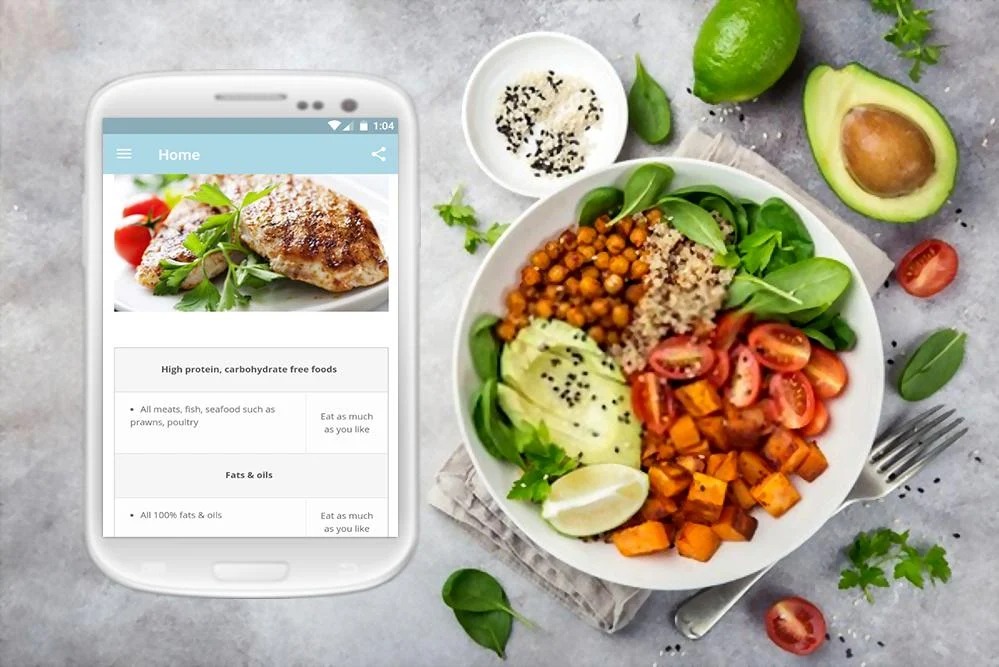 The best Atkins diet program gives you a complete 30-day menu. Each meal contains the ideal amounts of proteins, fats and carbohydrates. If you wish, you can use foods from an alternative list.

You may also like: 11 Best Intermittent Fasting Apps (Android & iOS)
Keto.app – Keto diet tracker
To eat right, you need to constantly make complex calculations of your intake. A harmonious ratio of proteins, fats and carbohydrates allows you to improve your health and lose excess weight much faster and easier.
The Keto mobile app will be your ally in the fight to stay healthy. Fill in a short questionnaire to automatically calculate your daily requirement of micro and macronutrients.
Specify what your goal is: to lose weight, to keep it at the current level or to gain a few kilos. Do not forget that the water regime is equally important for the normal functioning of the body.
Get useful tips and a list of prohibited products. Use barcode reading to find out all the hidden information about the product.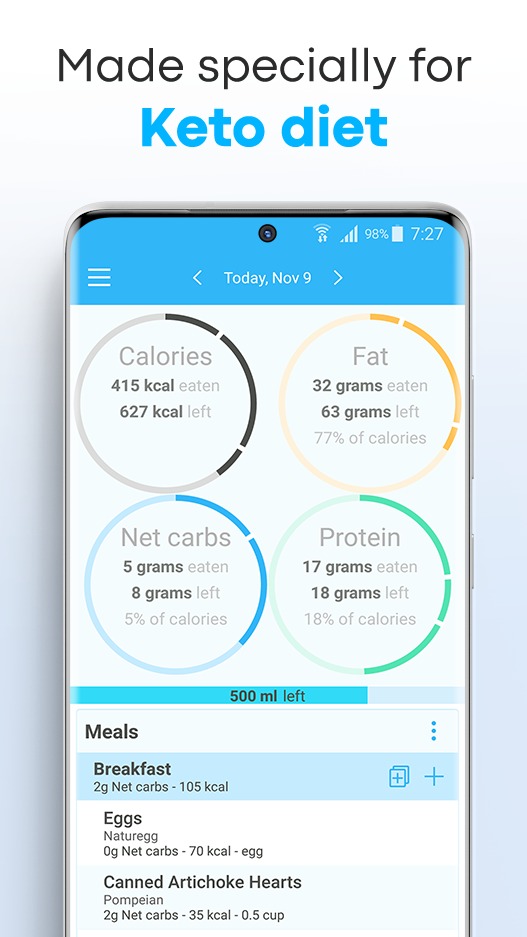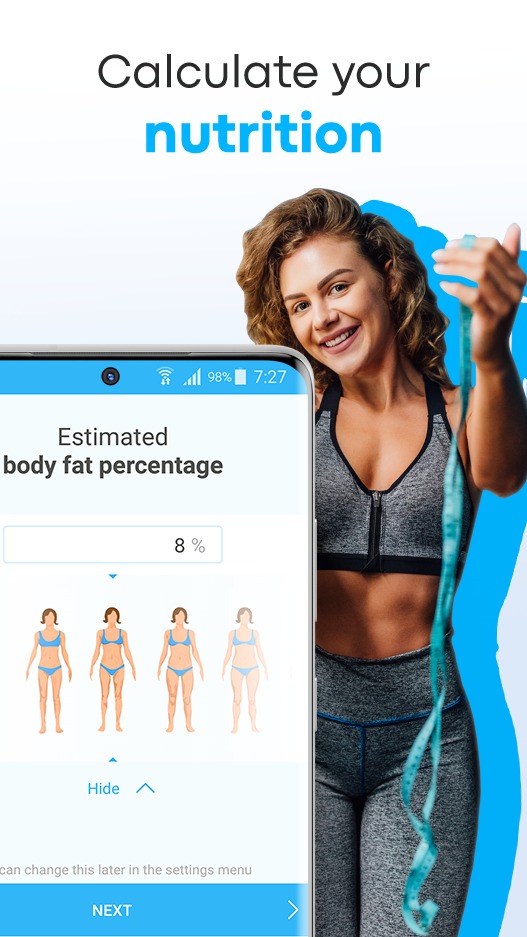 Keep a diary of physical activity and calories burned during the day. The Keto app keeps your health in check.