Have you ever wanted to become a barman or at least to learn how to muddle cocktails? We are sure that you happen to envy the perfect mastery that barmen demonstrate. Undoubtedly, by doing this they compel the attention of all people at the party. But this is not true for you, right?
You may also like: 10 Best Cola Soda Fountain Simulation Apps (Android & iOS)
However, today there is unrestricted access to information, so everything is possible. At the moment the App Store and Google Play have plenty of educational apps that can teach you basic bartender skills as well.
So we claim that in several minutes this very dream may come true! All you need is to read that post and learn about 10 best bartender apps for your Android or iOS.
Cocktails Art-Mixology Recipes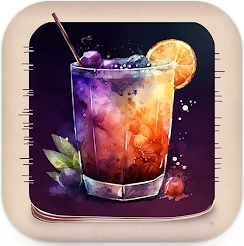 This is the best app for exploring the cocktail recipes, both for bartenders and regular people who just want to throw a good party. In this app, you will find detailed information about more than 700 cocktails.
For the regular people, such a detailed description will help to find the right proportions and make amazing drinks and for professional bartenders, it will be useful to read about the history of those cocktails so they can tell it to their customers while making the drinks.
Moreover, the app contains not only a description of cocktails but also of the alcohol which is used for making the drinks. For better convenience, you can always add a cocktail to your favorites. Cocktails Art-Mixology recepies has an incredibly beautiful and easy to use interface with the easy navigation system for users to explore the cocktails.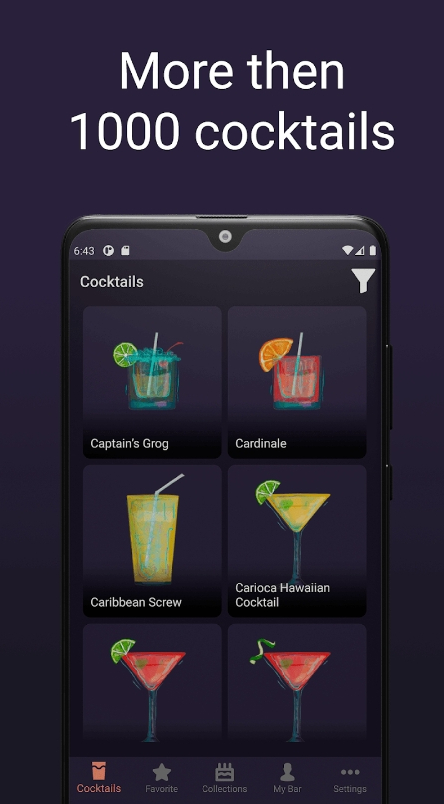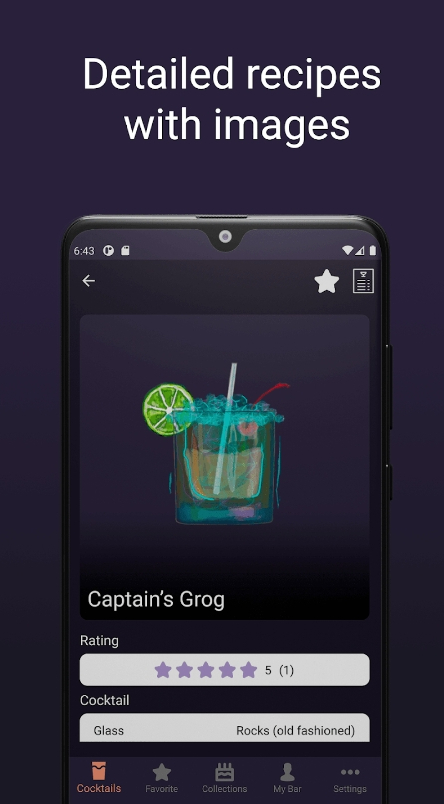 You may also like: 11 Best drinking games for Zoom conferences
Cocktail Flow – Drink Recipes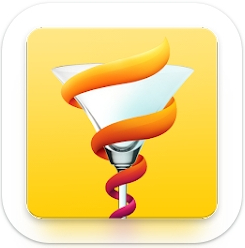 One of the best bartender apps is called Cocktail Flow – Drink Recipes. The app is really multifunctional and convenient to use. You can easily find out which cocktails can you muddle with the ingredients you have.
Then get detailed instructions on how to mix them and enjoy your drink! You can also browse cocktail recipes by categories and discover drinks in a way you never experienced before.
There is one more nice option: all cocktails are divided into groups for different occasions so you won't bother your head anymore. Those, who are interested in ingredients, can read about any products they wish. By the way, all recipes are accompanied by beautiful illustrations.
Don't hesitate to use that app. Become the best barmen at your party!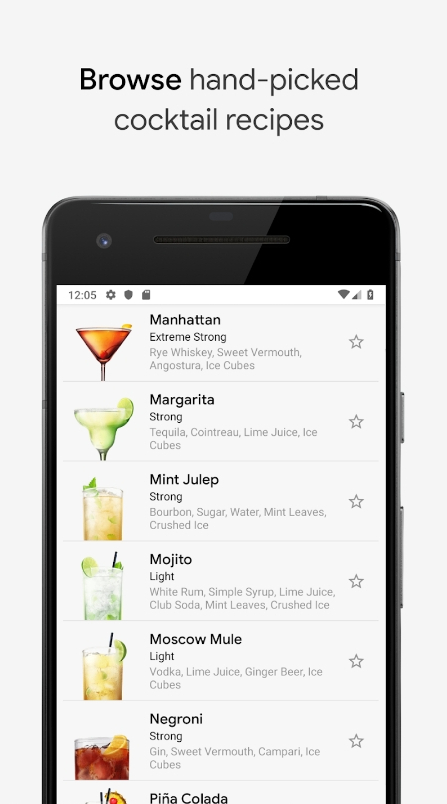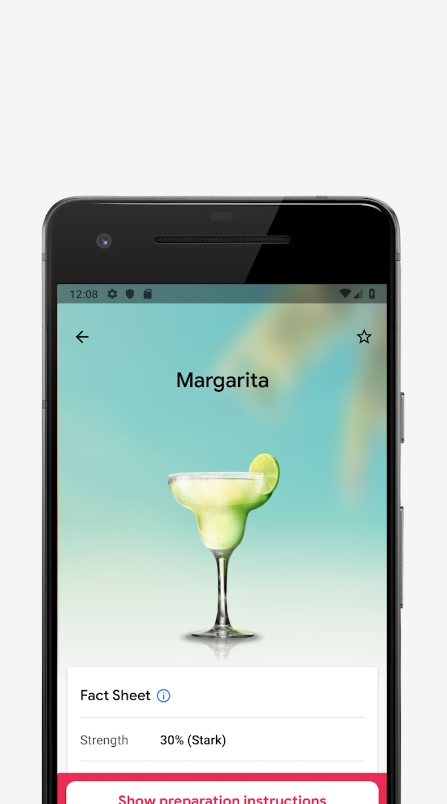 BarSim Bartender Game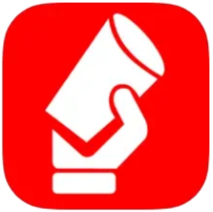 If you're not a bartender but you would like to become one for an evening then this app will turn you into a professional who makes the coolest cocktails. This is the most realistic game about bartenders and cocktails out there. You will have to mix the drinks in the right proportions just like in real life.
Here you will find the recipes of 100 the most popular cocktails and you can make any of them. First, you need to take the right portions of the drinks, then you need to shake them up and add decorations. You can go creative and decorate the drink according to your taste.
BarSim simulates the process of the cocktail making very precisely and the whole process looks if you were preparing the drink in real life. If you're new to all these things, you can take a guided tour at the beginning of the game where everything will be explained to you in the tiniest detail.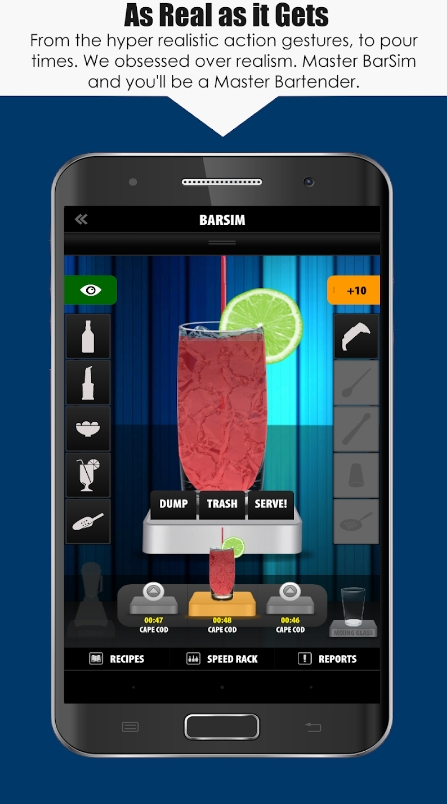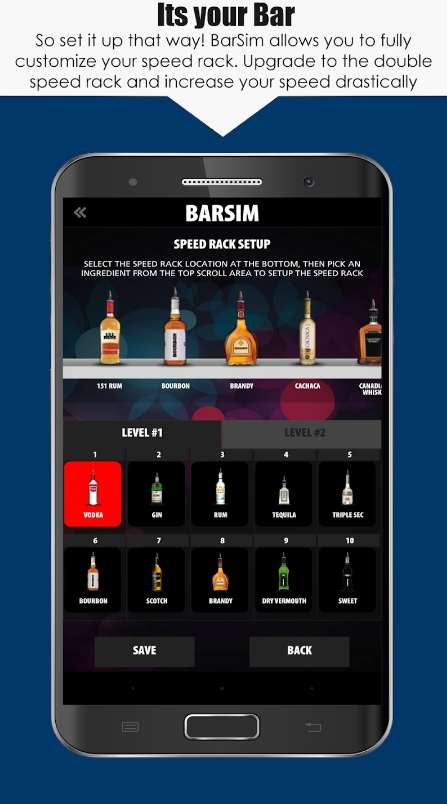 Bartender Store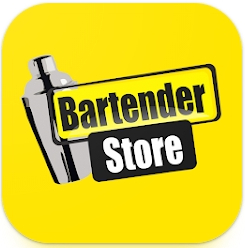 Are you a bartender and you are tired of the infinite surfing of stores trying to pick up the inventory you need among thousands of other irrelevant items? Bartender Store app will make your life much easier because this is the store that specializes on the equipment for bartenders only.
Here you will find the most diverse tools for making cocktails – starting from glasses on the unusual shape ending with the elaborate cocktail mixers for $1000 each. Moreover, you can compare the prices of the items and see the more profitable offers for you.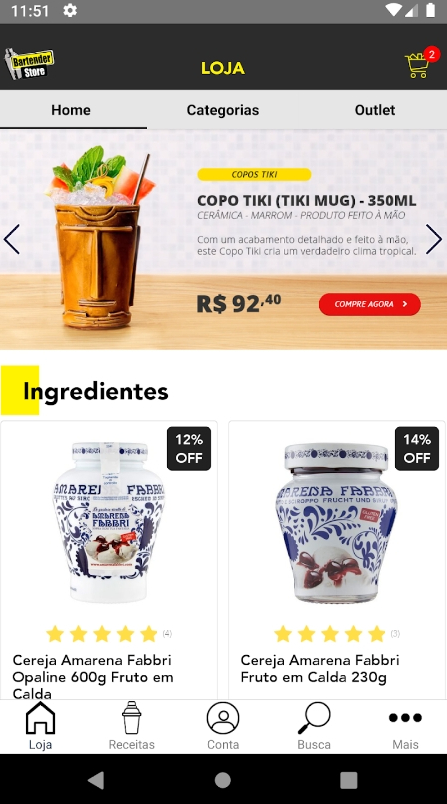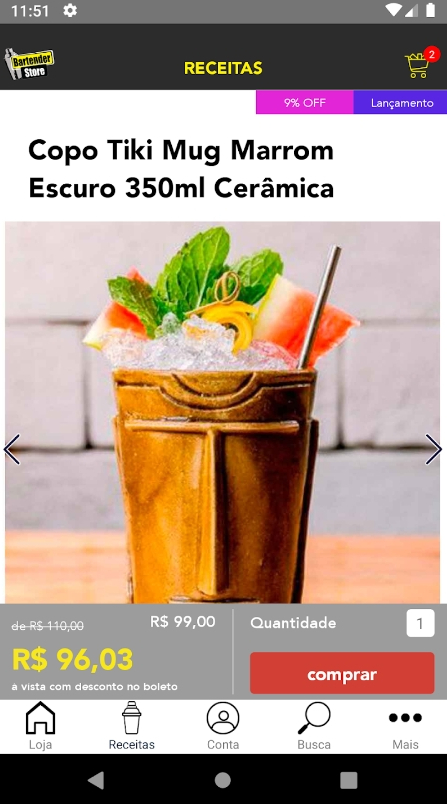 Mixel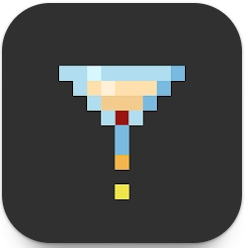 An app that will be interesting to user both for bartenders and just for those who are curious about this craft. Fist of all, it has a really cool interface design in the old-fashioned 8-bit style. It looks very organic with the overall app and the recipes that you can explore in Mixel.
The app works like a half-game. You can add various cocktails to your bar and see the whole assortment at the home page. By clicking on each bottle you can see the recipe of the cocktail that you can make out of it. The more bottles you have, the better – the diversity of the cocktails that you are able to prepare grows.
Another curious feature of Mixel is that here you can give the ranking to each cocktail and discuss them with other users. In total, there are more than 2000 cocktail recipes for you to explore. You can also create your own recepies and create shopping lists right in the app.
And for making your party the best we advise you to read the post about best party planner apps.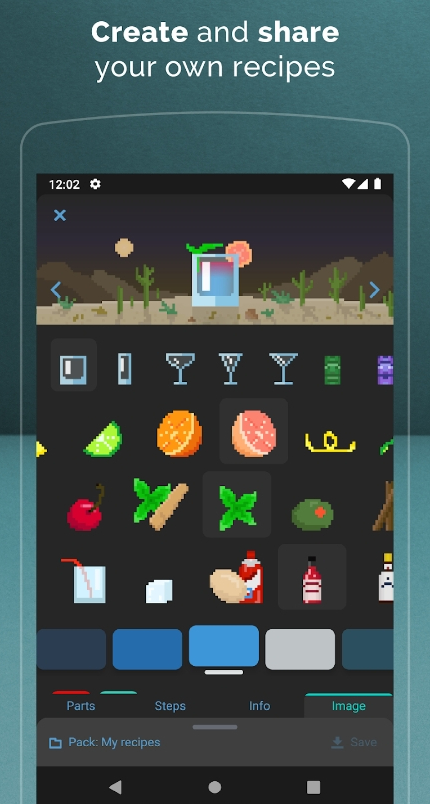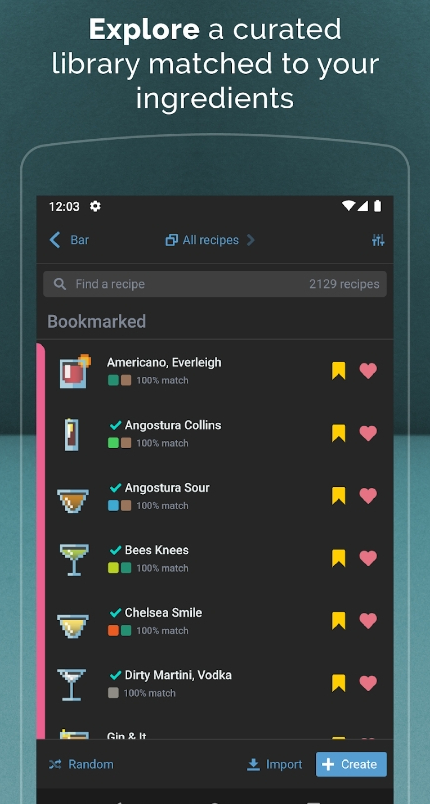 Lush Cocktails
In Lush Cocktails you'll find all delicious cocktails for certain. Hundreds of hand-picked drinks will make you the host of the best party ever.
Search drinks by name, by ingredients, or by glass type. Curated shortlist will let you choose quicker and then save some time on preparation. Simple but at the same time pretty design of the app makes this app more unique. Here it is also available to save recipes in "Favorites" for further mixing.
And, as the developers say, the app will definitely default to the primary measurement system used in your country. So keep calm and muddle cocktails.
For more fun at the party, you can read this post as well.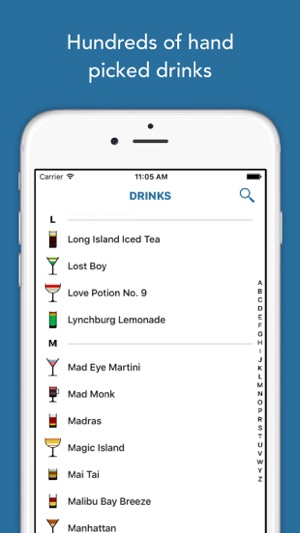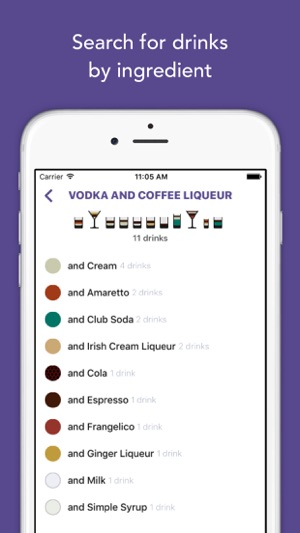 Shaken and Stirred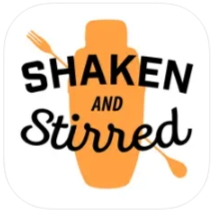 This app is a handy bartending app for beginners, but it's appropriate for professionals as well.
The app includes more than 180 essential cocktails and detailed instructions on how to make them. Just check off what ingredients you have and what you can mix. Then filter the recipes on multiple criteria and choose your best drink.
Do whatever you want – annotate, like,  dislike recipes, or flag them by making your custom list. We want you to pay special attention to this app because every recipe has an accompanying tutorial video. This feature will be extremely helpful for someone who wants to be good at bartending.
Download the app and master this skill!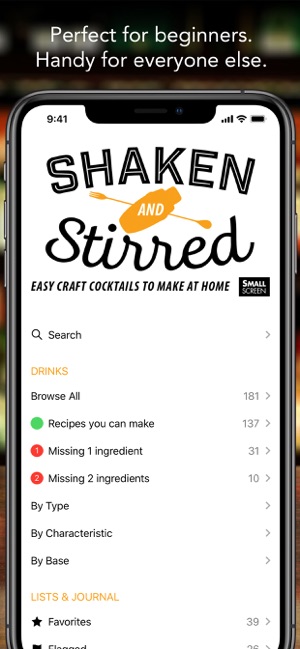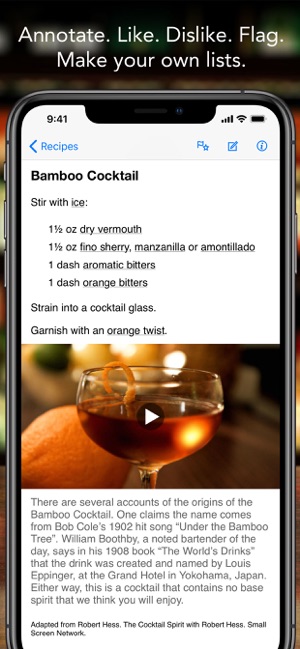 Highball by Studio Neat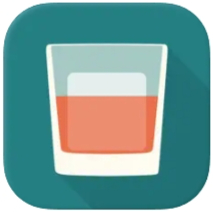 We offer you one more app which is worth being downloaded. Highball by Studio Neat stores all your favorite cocktails' recipes.
An attractive design goes a long way, so this app really has a great uncomplicated look. One more thing that you will really like is its graphics. All these features make the app much more convenient to use.
The main distinguishing option here is an opportunity to collect cocktail recipes. All you need is to edit the ingredients, description, and custom drink image. The result will look like a nice well-designed recipe card. After finishing to create the card you may share it on any social network.
Moreover, when you save and import a drink recipe card image, it becomes fully editable. With the help of this app, you can make your own great cocktail database and become famous worldwide!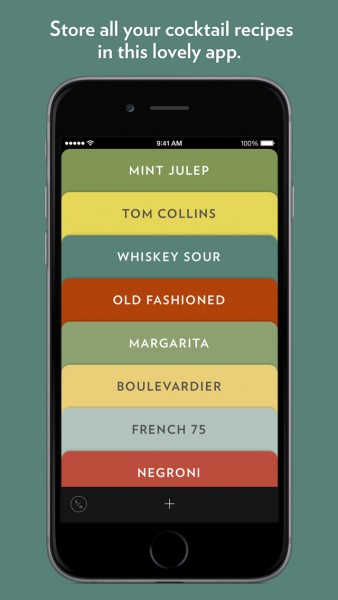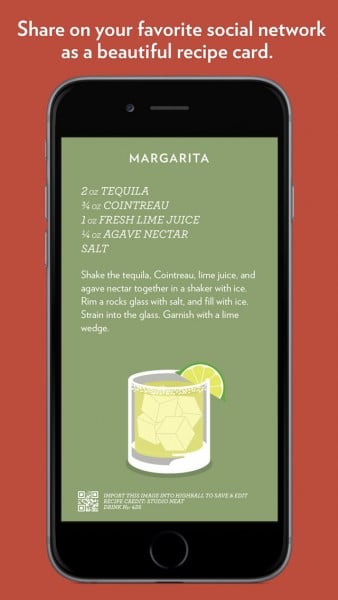 You may also like: 15 Free Party Game Apps for Android & iOS
Bartender's Choice Vol. 2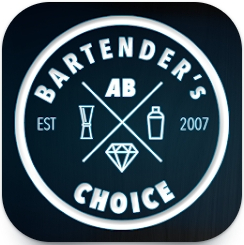 We highly recommend you to use this app if you are going to have a party. All the people will never forget this night if you suggest some stunning cocktails. Moreover, if you prepare these drinks by yourself. You should definitely download this app, then choose several variants and mix!
Also here you can search through hundreds of recipes by spirit, style of drink, or sensation. The app includes tips on ice, garnish, syrups, shaking & stirring. This information will be especially helpful for inexperienced users.
Then it's up to you to decide which tricks will you show the public. Anyway, they will be impressed by your bartender skills. Let's party!