Base building games are a type of strategy game where a player needs to build any kind of base (town, castle, city, etc.) and develop it to provide the resources and safety for the inhabitants.
Base building games for smartphones are extremely popular among the users as they are perfect time killers and at the same time give good training for your brains. If you want to play some more games of this genre, then try these best kingdom building games.
Like many real-time strategy games, base building games usually contain the multiplayer mode so you can interact with other players and develop real strategic skills. Let's take a look at the best base building games we can find for Android and iOS devices.
Survival City – Zombie Defence
The current leader of the category, captivating and fun game which is a part of the "Survival City" series. Here you get a location with your city that you have to protect from zombies invasion. Use all the resources, plan ahead, try different strategies to stay safe inside its walls.
Considering the characters, this game deserves special attention. In the process of the game, there will be around 50 new survivors that will join your city and each of them has a unique personality. In order to create the better defense from zombies, don't forget to place traps and watchtowers near the fortress.
However, daytime is a safe time for your squad of survivors. Send your team on quests for loot, weapons, and recruits before the night comes at a town. Build and upgrade a sizable base for your savvy survivors, and pimp-out your army with super-weapons and stat buffs. Each time the sun falls your setup is put to the ultimate test.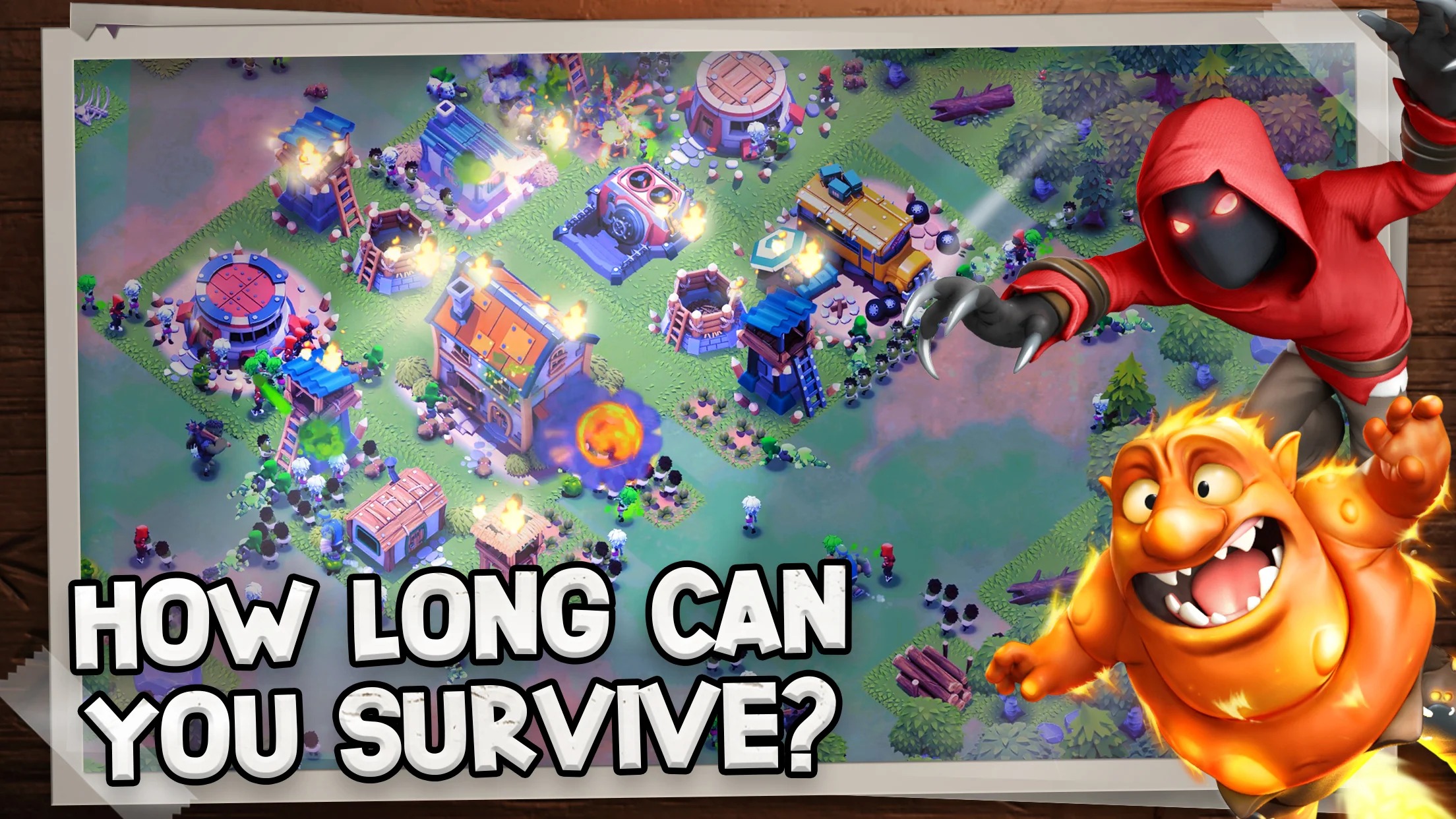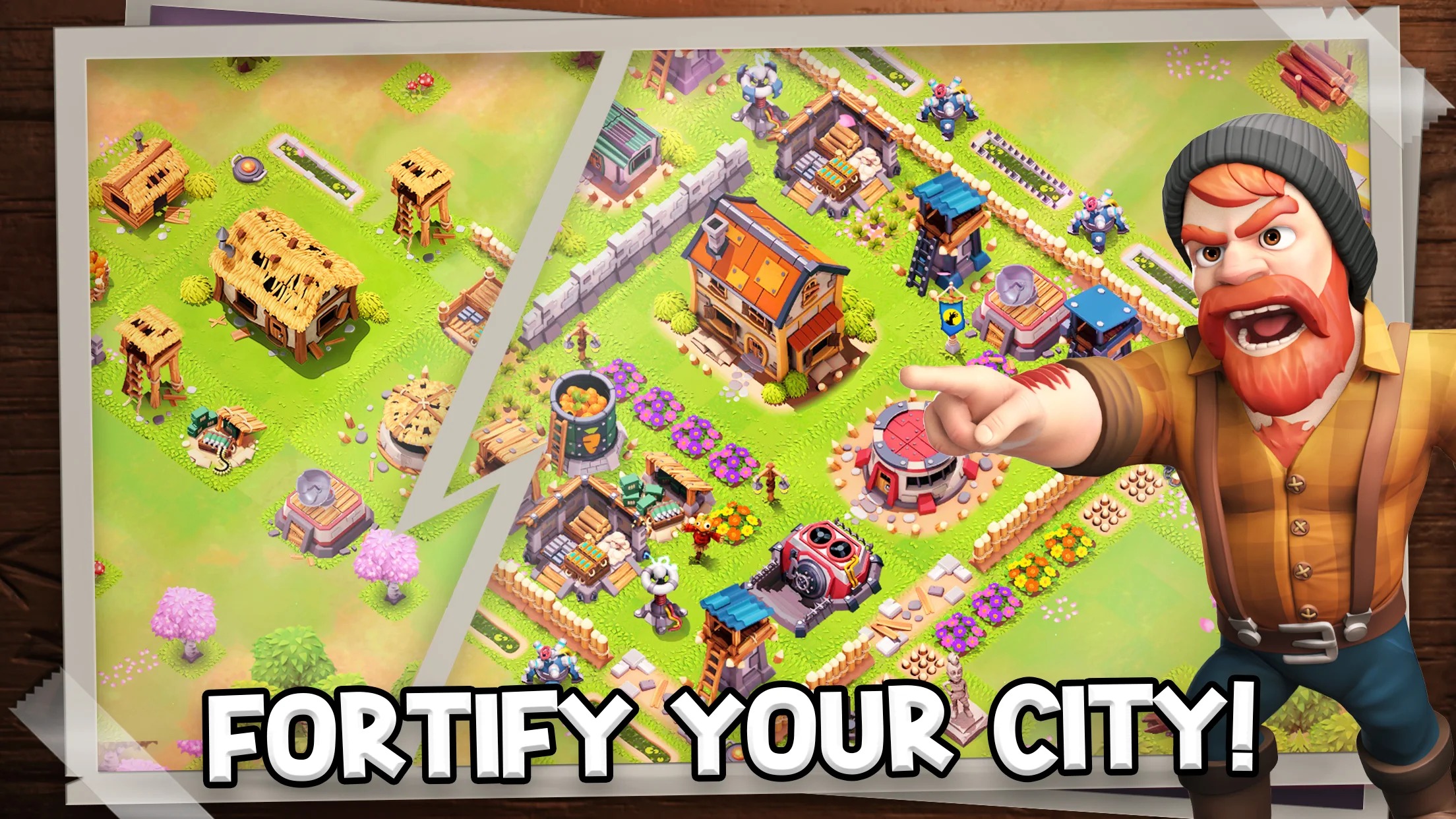 You may also like: 17 Free City Building Games for Android & iOS
Elvenar – Fantasy Kingdom
Elvenar is a fascinating fantasy city-building strategy game. The game is already four years old, but it is still popular and has a bunch of fans around the world.
In it, the player always enjoys spending time in the game, building cities, and improving various structures. The player will enjoy watching the development of the city and implementing their most daring architectural ideas.
It is important to track the well-being and quality of life of citizens. If the residents of the city will be dissatisfied with the player's policies towards them, they will start to scatter and leave the city in search of a better life. Thus, the player will have to constantly track what is going on in the city.
One of the most important advantages of the game that sets it apart from its competitors is its multiplatform nature. The player always has a choice on what and where to play, because the game works equally well on all available platforms. You'll also have access to clear and really useful tutorials that the player goes through after choosing a race.
Friendship in this game is just as important as building a city because when the player interacts with other people, the game opens up to you from a new perspective.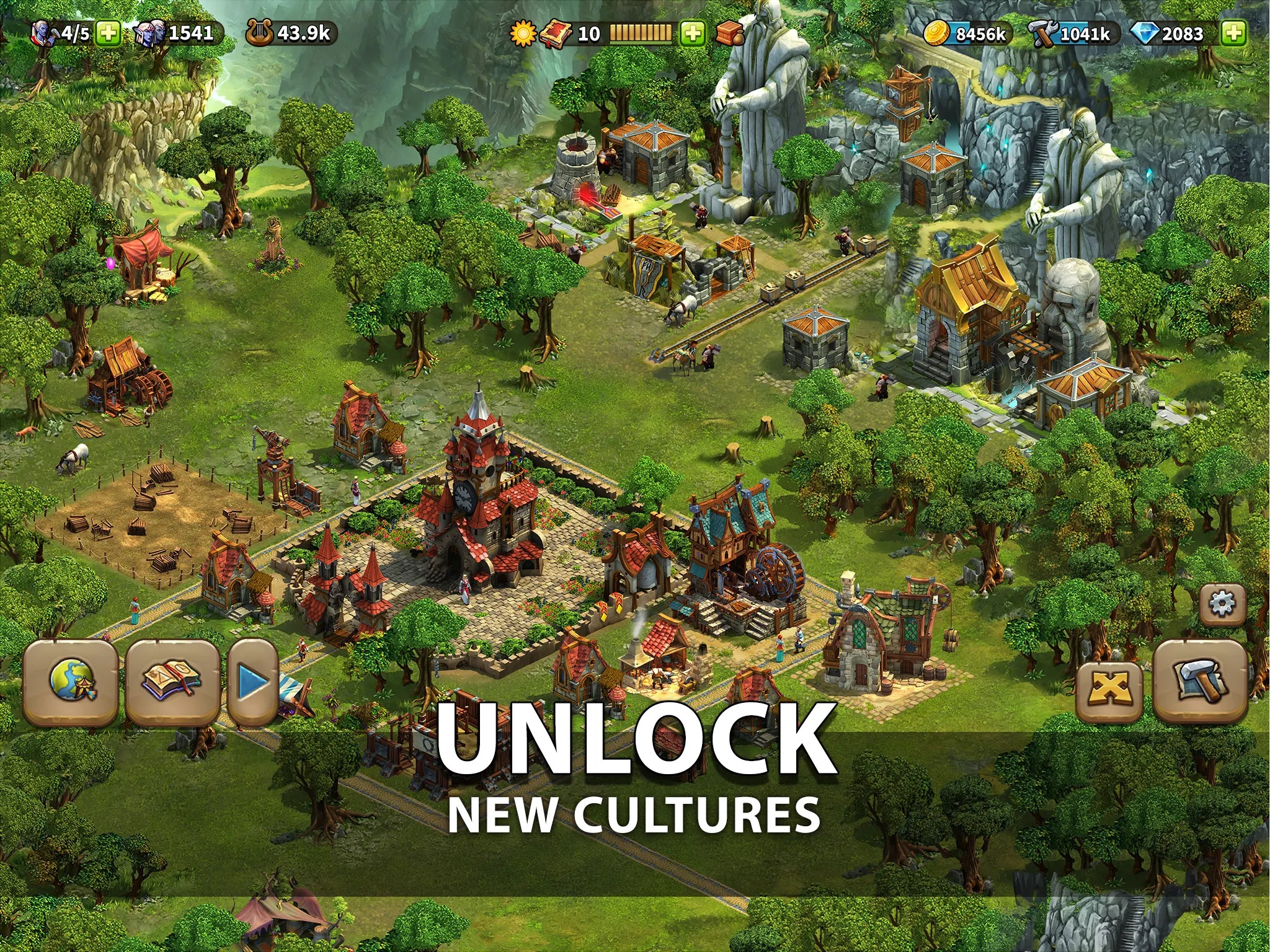 Clash of Clans
This is a video game you must have heard about. It is a classic base-building game, a mix of a strategy and a war-stimulator. You should build a village for your clan, develop its economy, and prepare your people for a fight.
You can create your own clan or join any of the clans founded by other players. After developing a clan, you can fight a clan war.
The game is highly popular so you have a lot of people around the world you can play with;
Special events will not let you get bored;
Good strategic opportunity both for base building and fighting;
Frequent updates.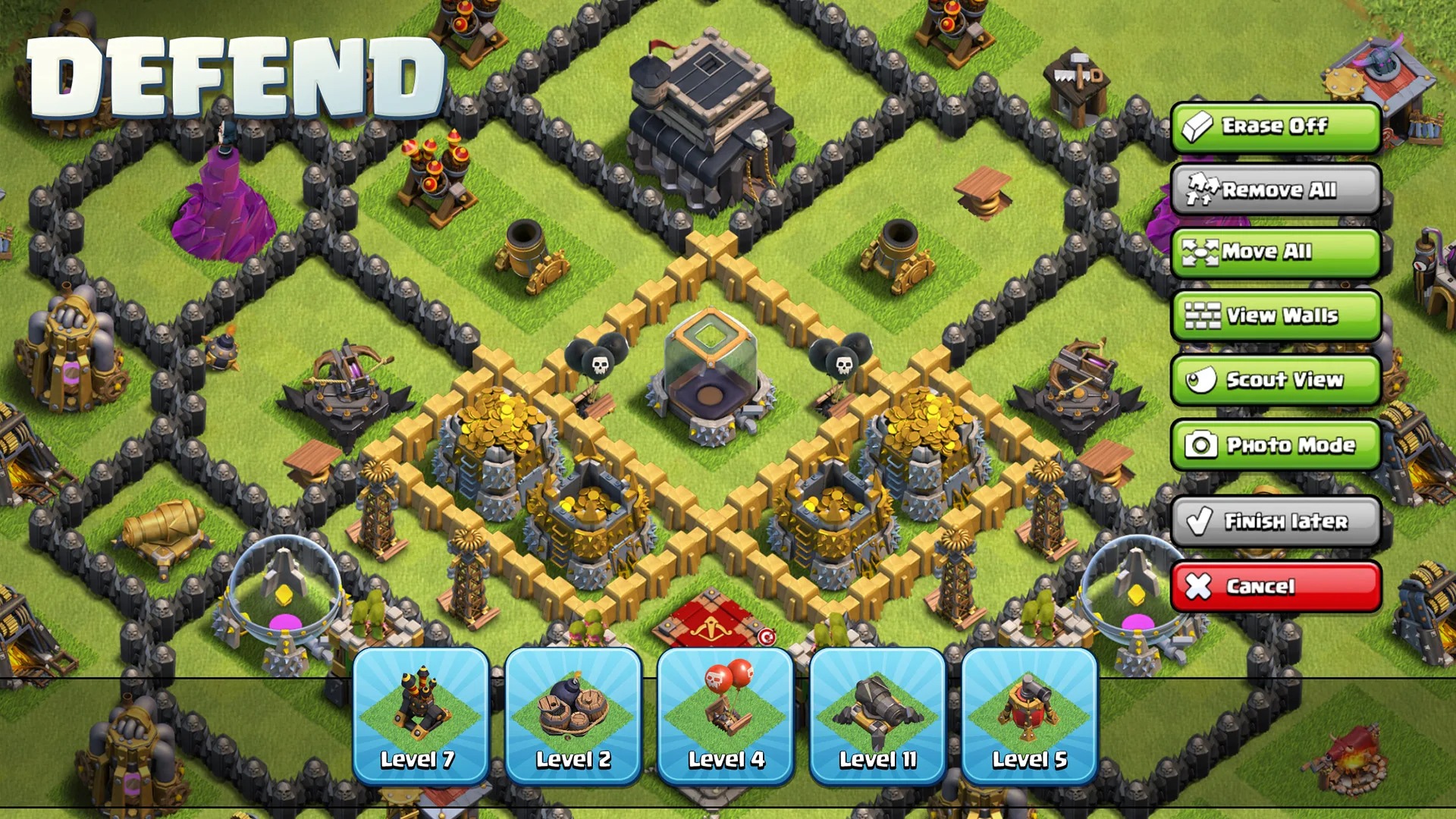 Fallout Shelter
A game based on the Fallout universe familiar to any gamer. Bethesda can create interesting games for mobile platforms too.
You should build a vault underground for people who survived the apocalypse. The game has a well developed strategic element. You need to design your shelter, care about dwellers, manage their limited resources, and protect the population from post-nuclear life.
You can design not only the vault but also your dwellers;
Many special events;
You can let your people explore the Wasteland, so with all the features, the gameplay is diverse.
You should definitely try this game, especially if you are a Fallout fan.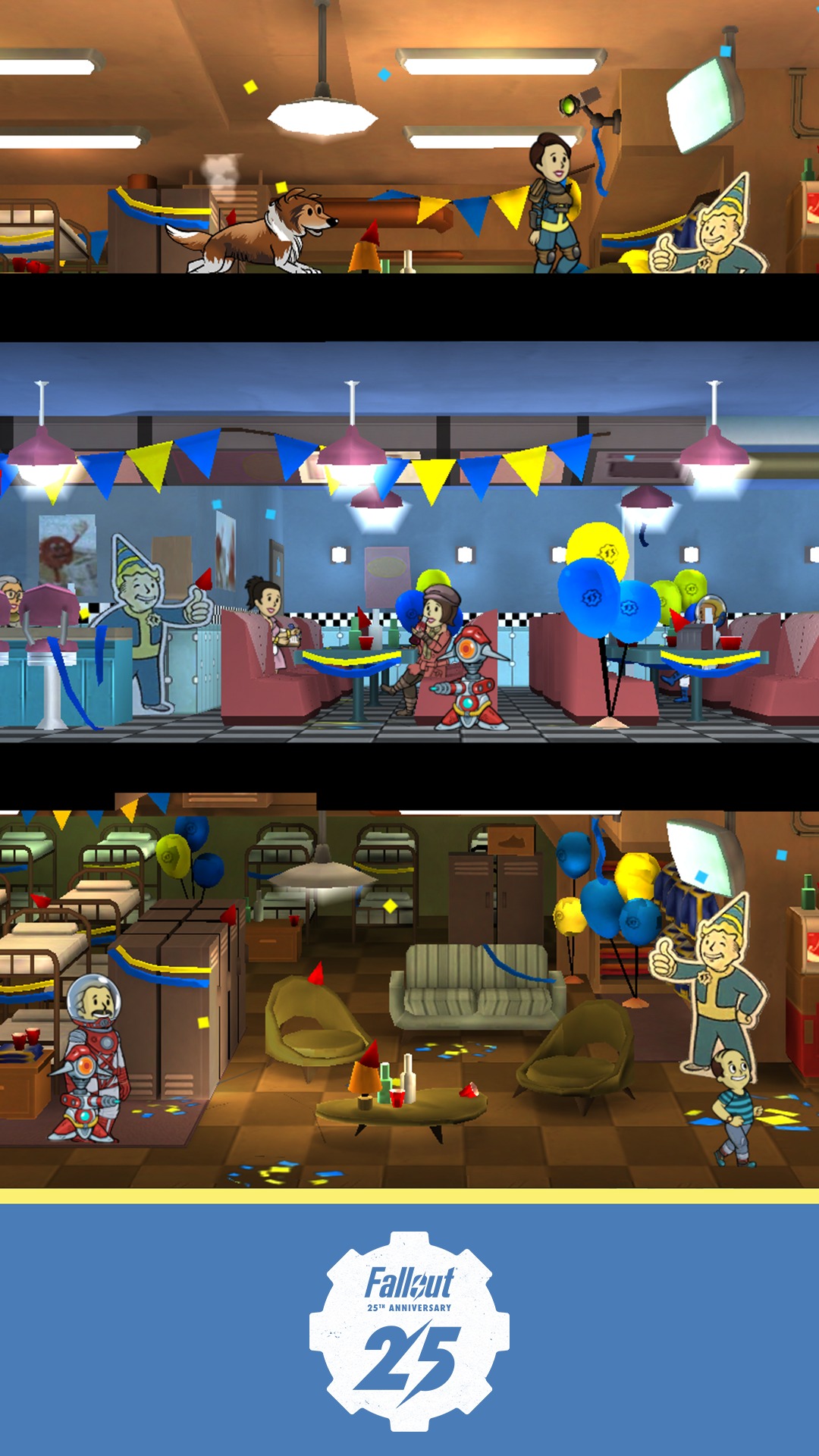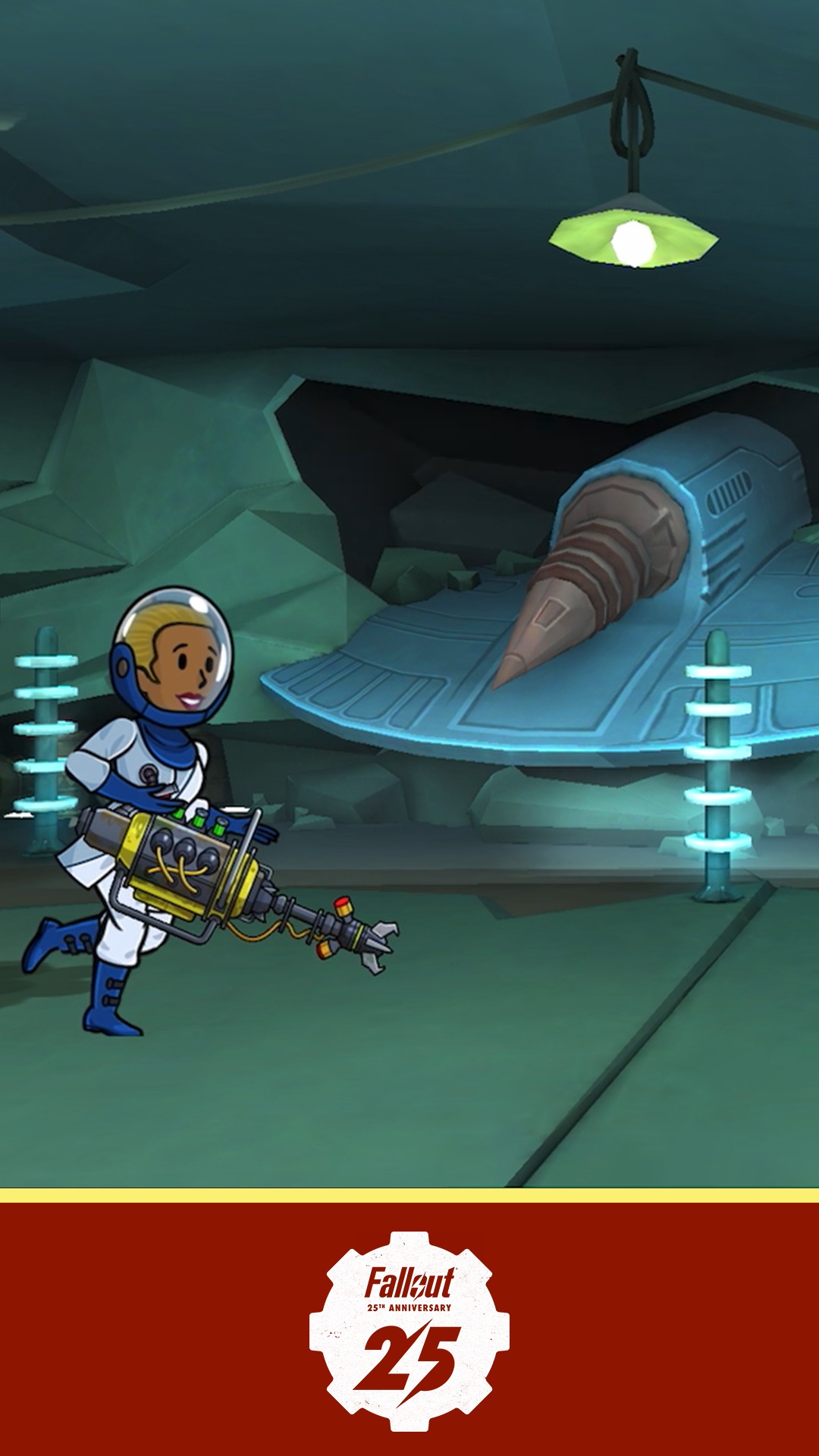 My Colony
Space colonization is something that definitely requires strategic skills. This game offers you to build your own colony outside your planet working with different kinds of maps and civilizations. The game provides many different buildings. Unlike many other games, all the buildings are free (you can buy only decorations).
You can play both in single-player and multiplayer mode, whatever you like.
A very simple design which some people may find boring but for others it's adorable;
A large variety of options on how to builds your colony;
Offers different achievements.
This game, in my opinion, differs from the others listed, but it is still a nice game you should try.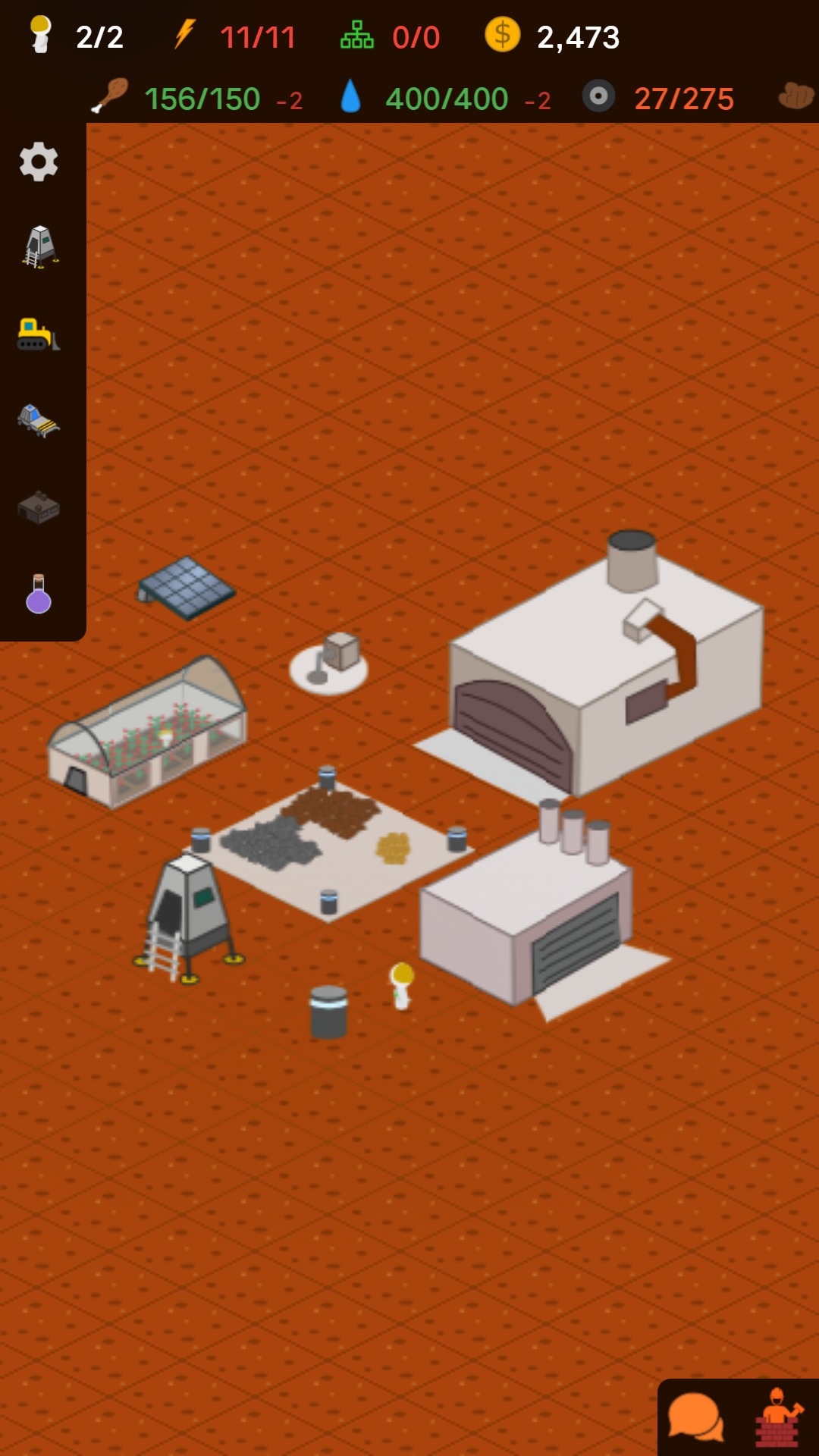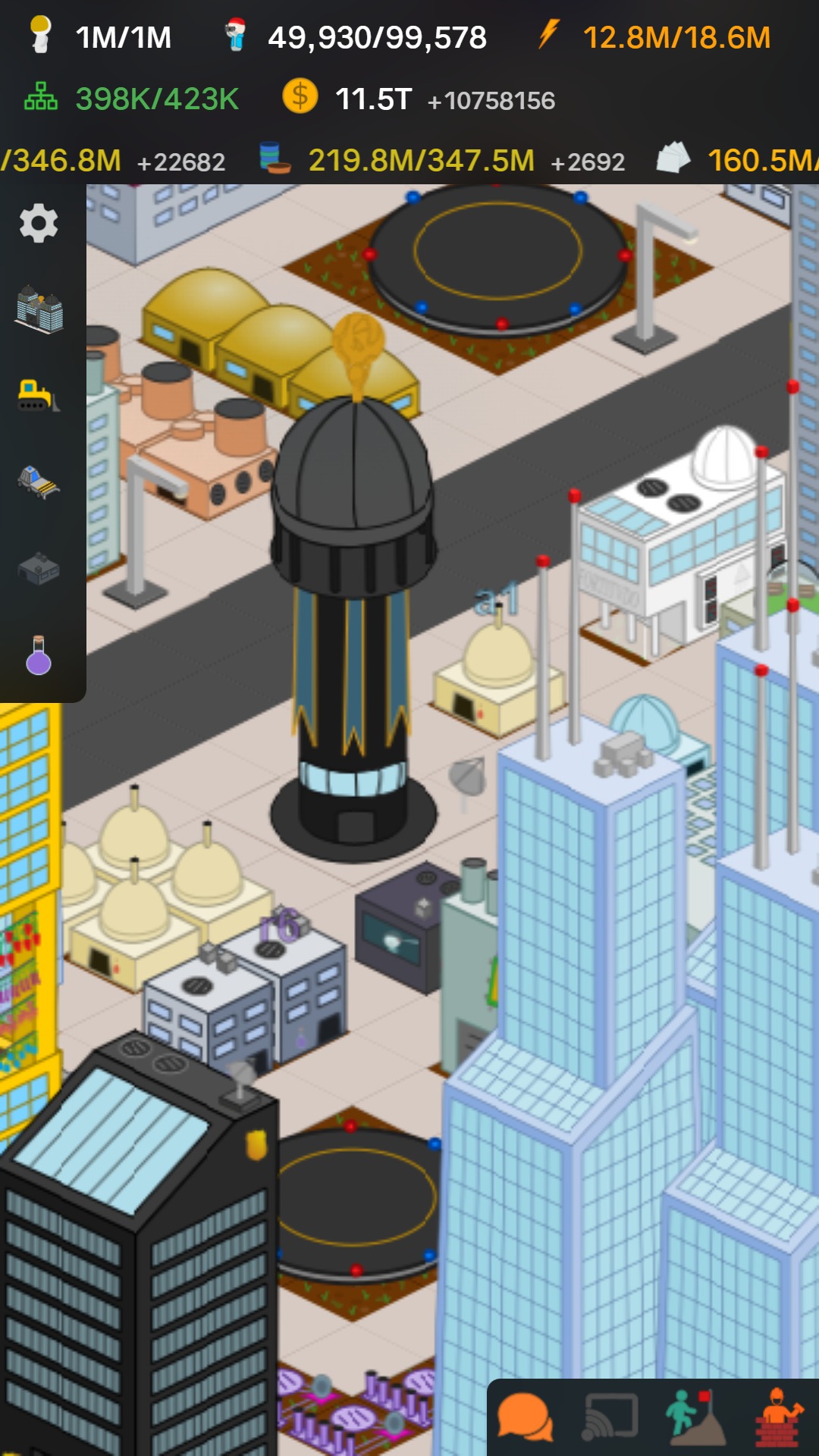 Empire: Four Kingdoms
Another fight-oriented base building game. You can build your own empire using 60 different constructions you can upgrade. Developing your empire, you should cooperate or wage wars with other emperors. The game provides many different war units and weapons so you can develop your own fight strategy.
Multiplayer mode, the ability to chat with other players and think through the strategy;
Medieval atmosphere;
Regular updates.
The game is quite popular so the creators make everything to make the game interesting. Empire: Four Kingdoms perfect for those who want to combine RTS and MMO games.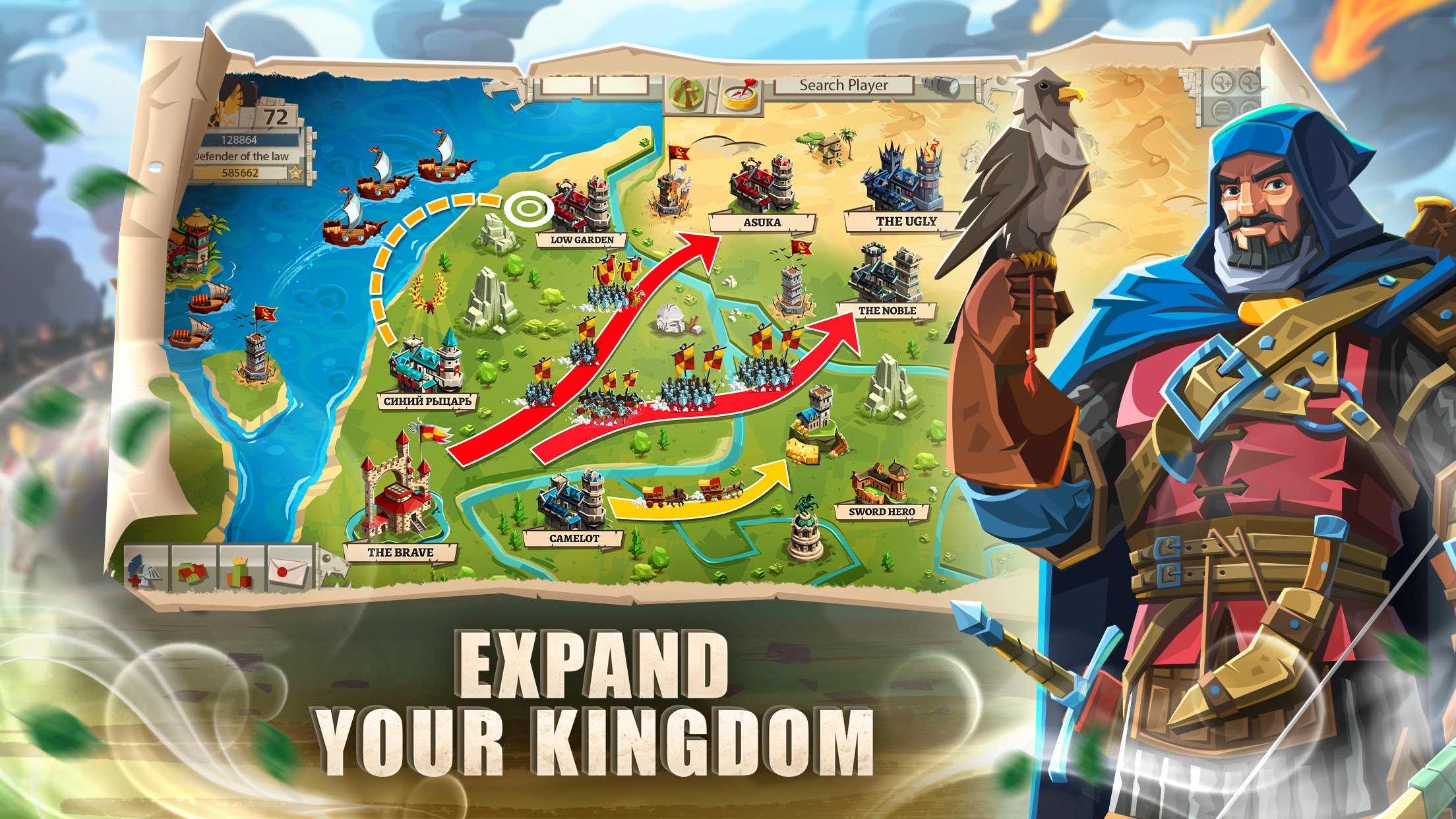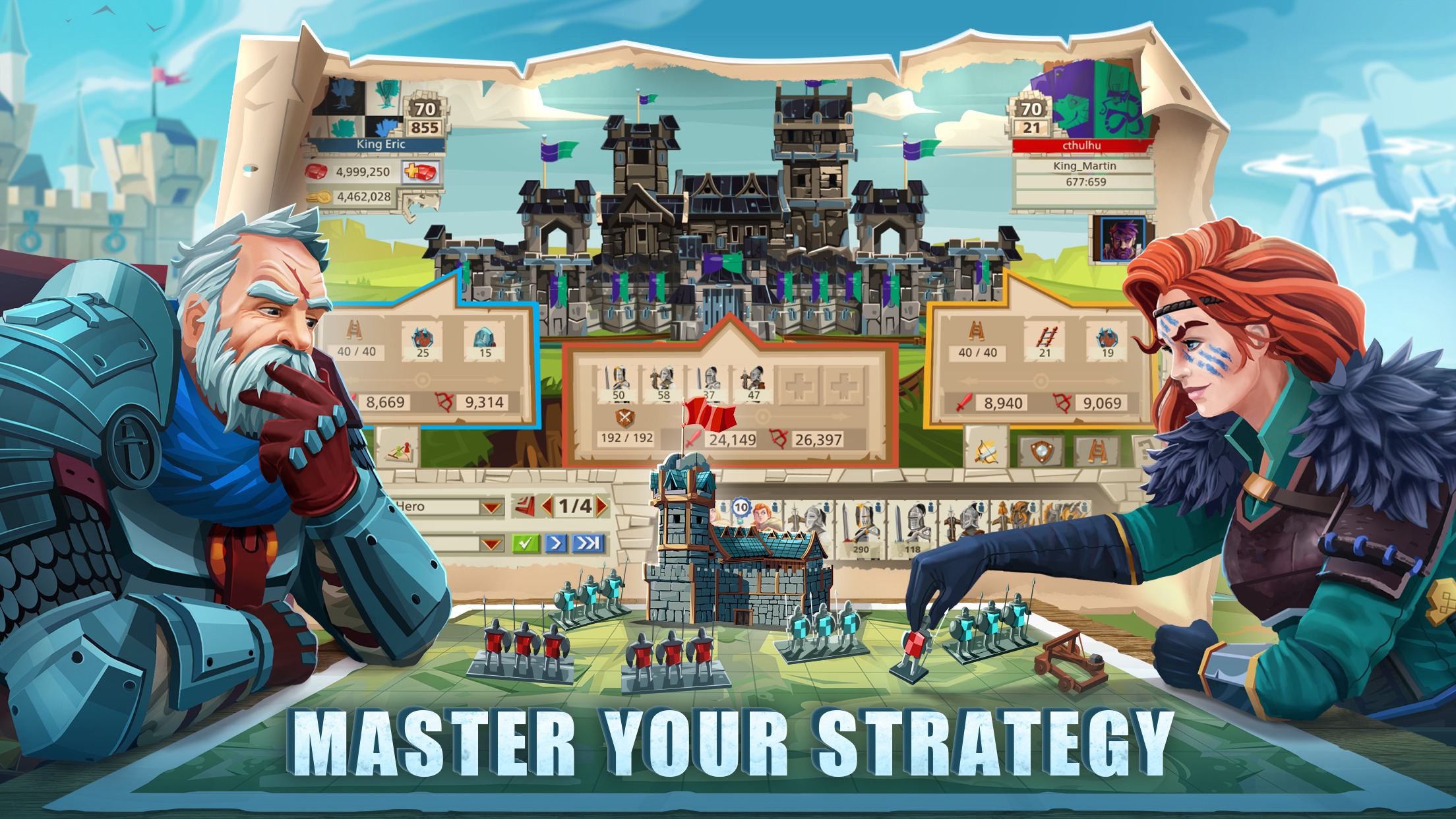 Boom Beach
Boom Beach is also a combat simulator which includes different elements of strategy, and base-building as well. As in any similar game, you need to found your base, straighten it, and prepare for an epic fight. The game provides many multiplayer opportunities, you can cooperate and conquer enemy bases together.
Many opportunities to upgrade your base;
Game's world exploration included;
Many players you can play with;
Nice graphics.
The game is similar to other combat strategies such as World of Clans, you should try both and find out what you like most.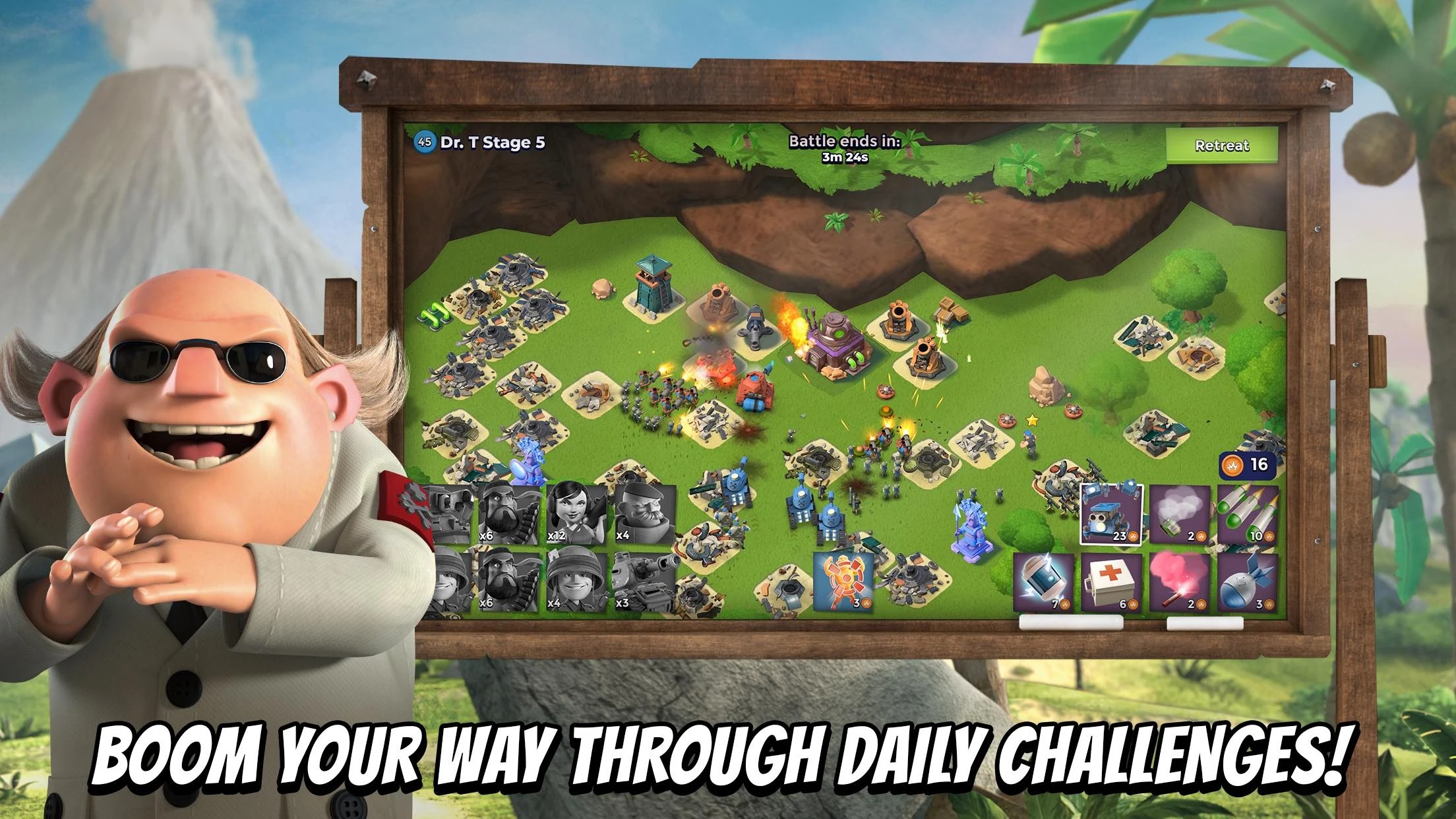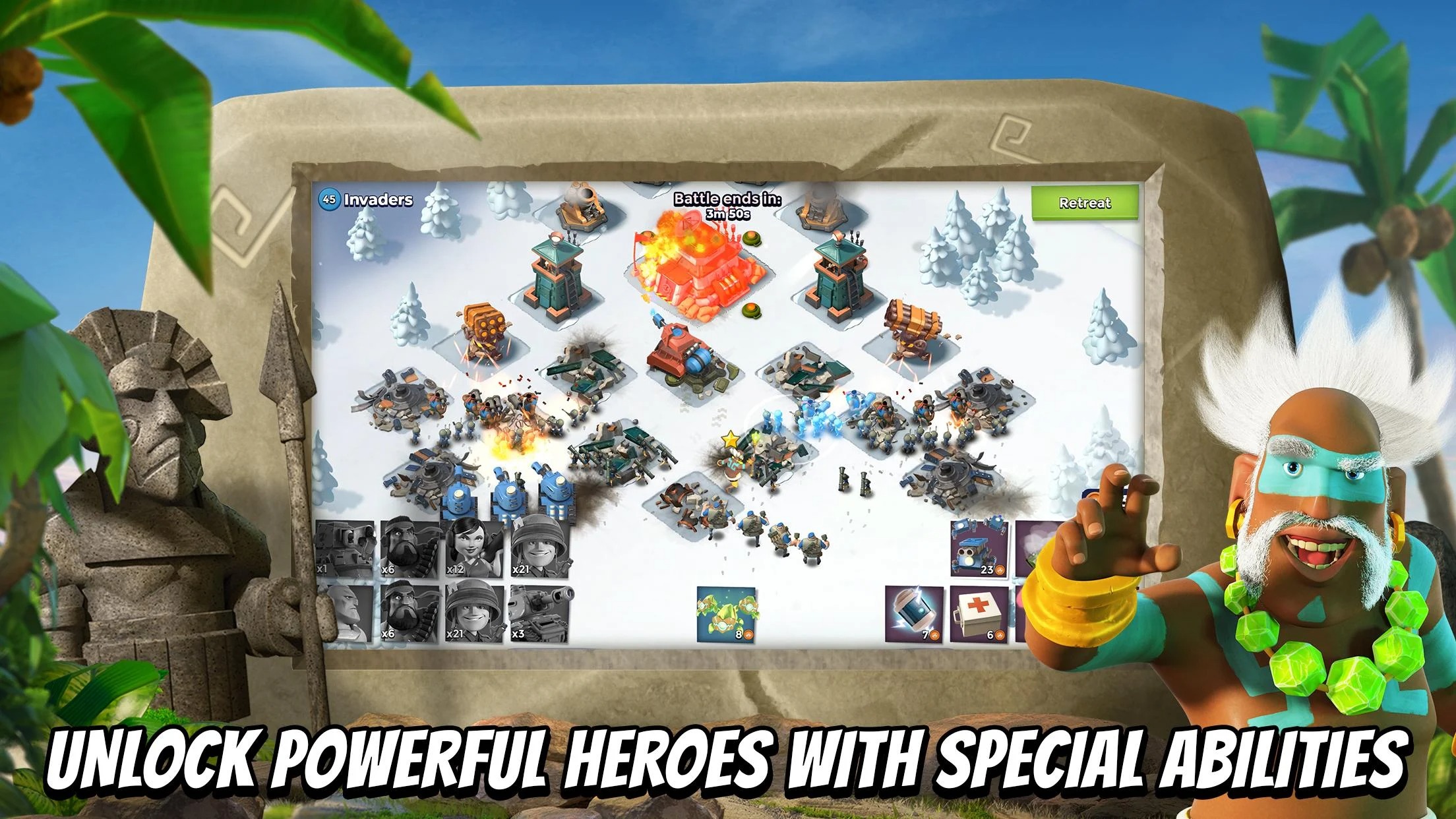 War and Order
The third war simulator game in a row! Such games are extremely popular with the users, so War and Order still worth trying. This game is good for fantasy characters fans: it has beautifully animated fights with Orcs, Elves, Beasts, and so on.
You should build a castle and raise your army to combat enemies. In order to protect your castle, you can make alliances with other players, trade and cooperate with them, or fight them.
Perfectly developed war strategy is prepared for you in this game: many opportunities for interaction with other players;
Wonderful graphics.
Perfect for those who love games for graphics and enjoy combat strategies.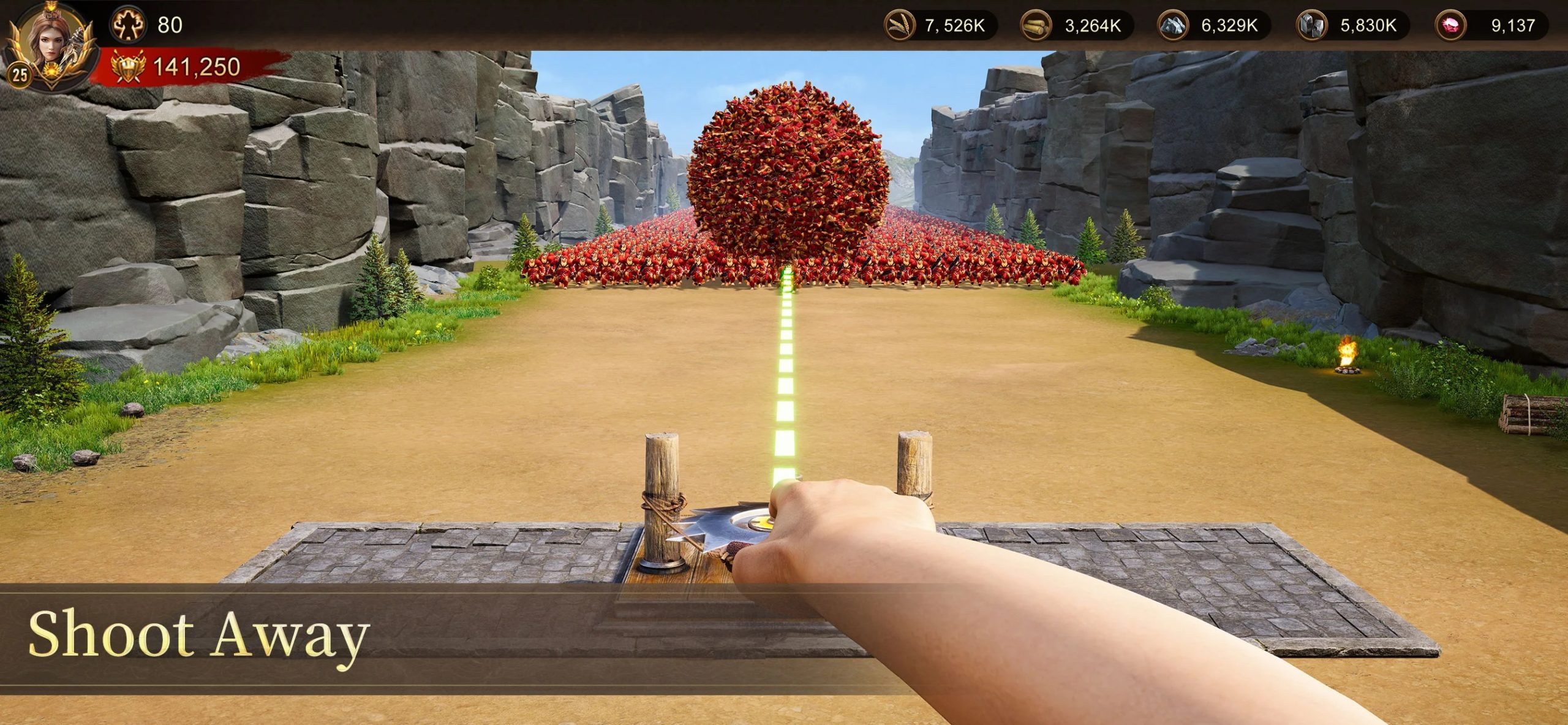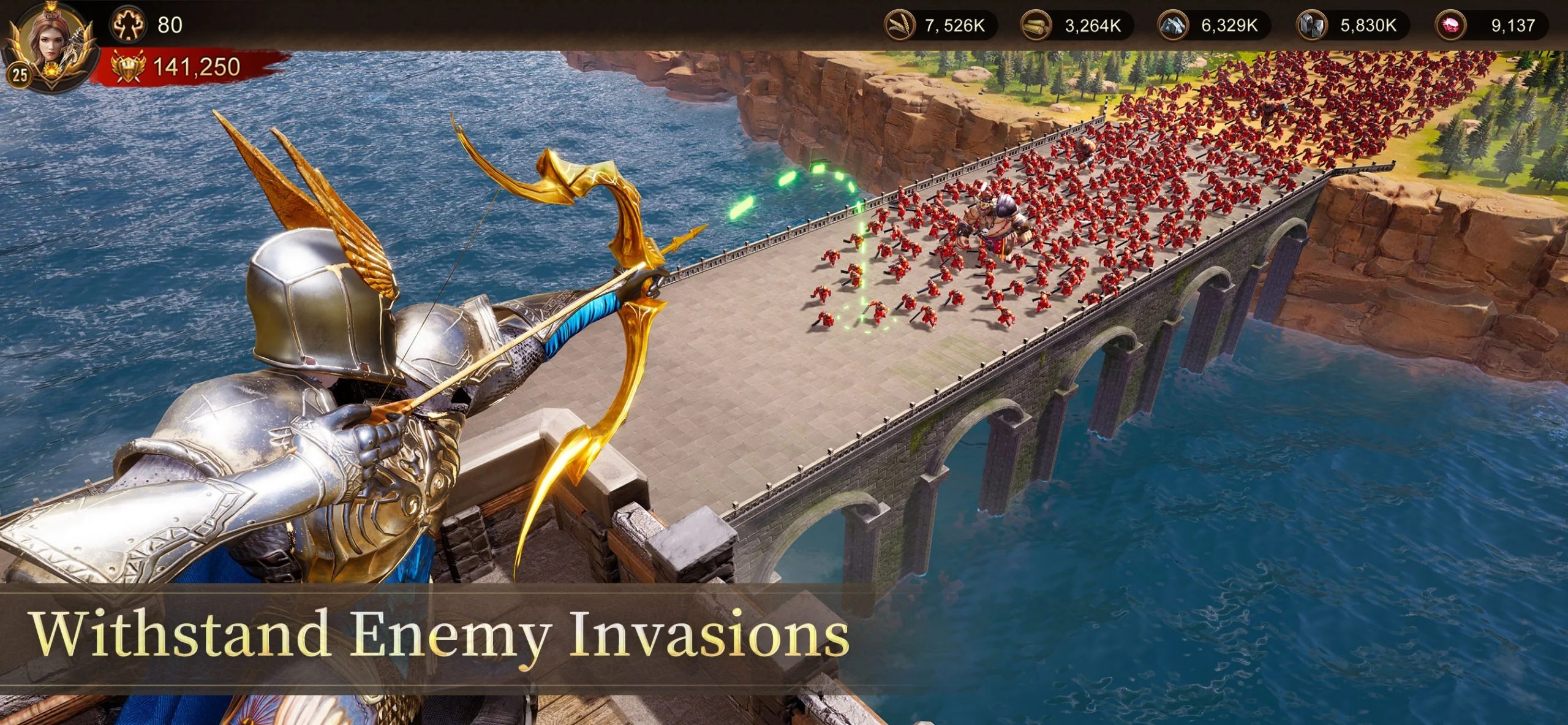 You may also like: 25 Best RTS games 2018 for iPhone & iPad
Realm Grinder
This game offers you to build your own kingdom and make it prosper. The game has a deep plot and good strategy opportunities. You can decide how your realm will develop, you can manage the resources your buildings are giving and build alliances with different factions.
The game provides deep strategy rich content, many events, and various achievements, so the process of playing will not get boring soon.
Realm Grinder is a classic city building game you will find perfect to spend your time on.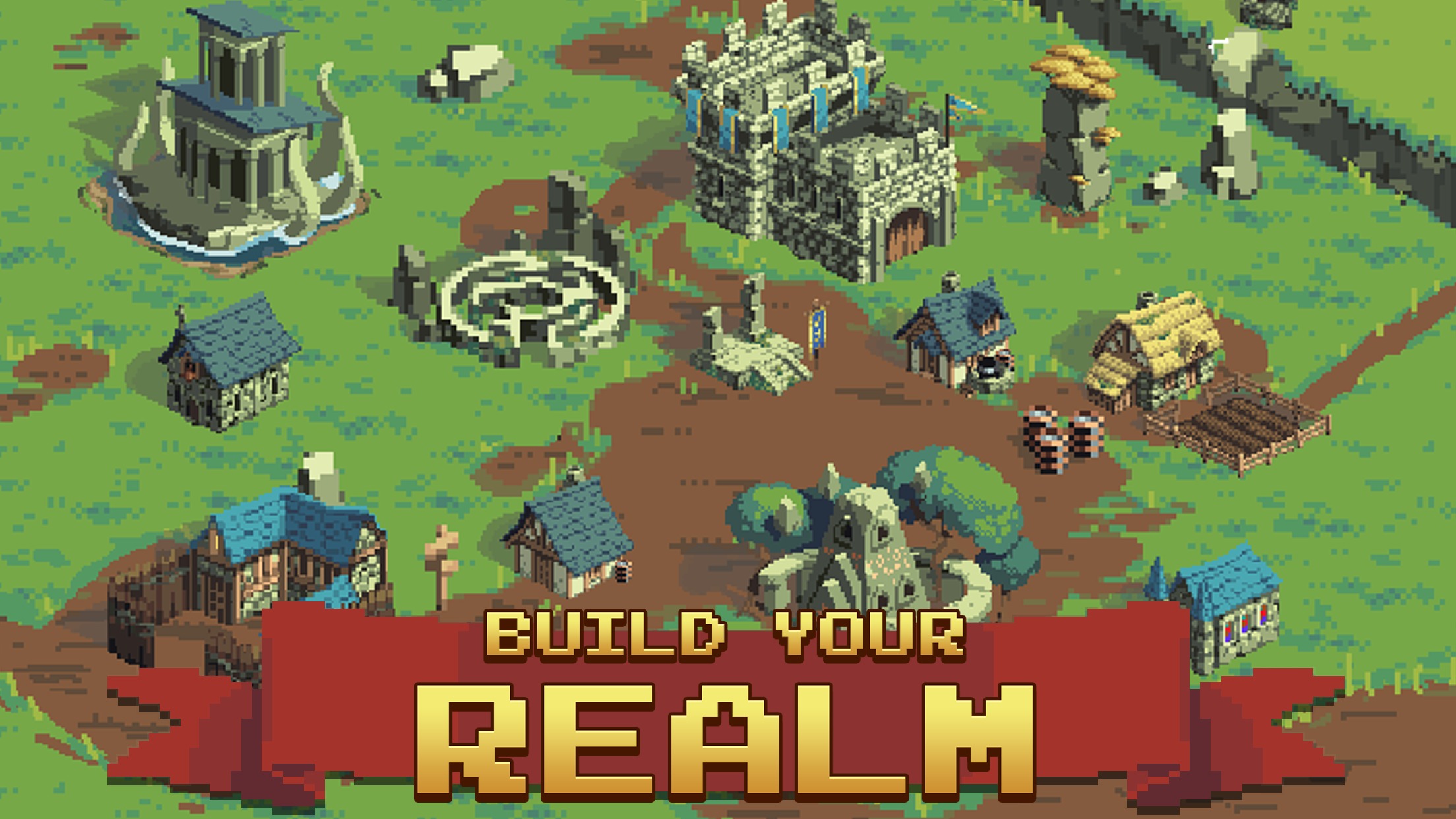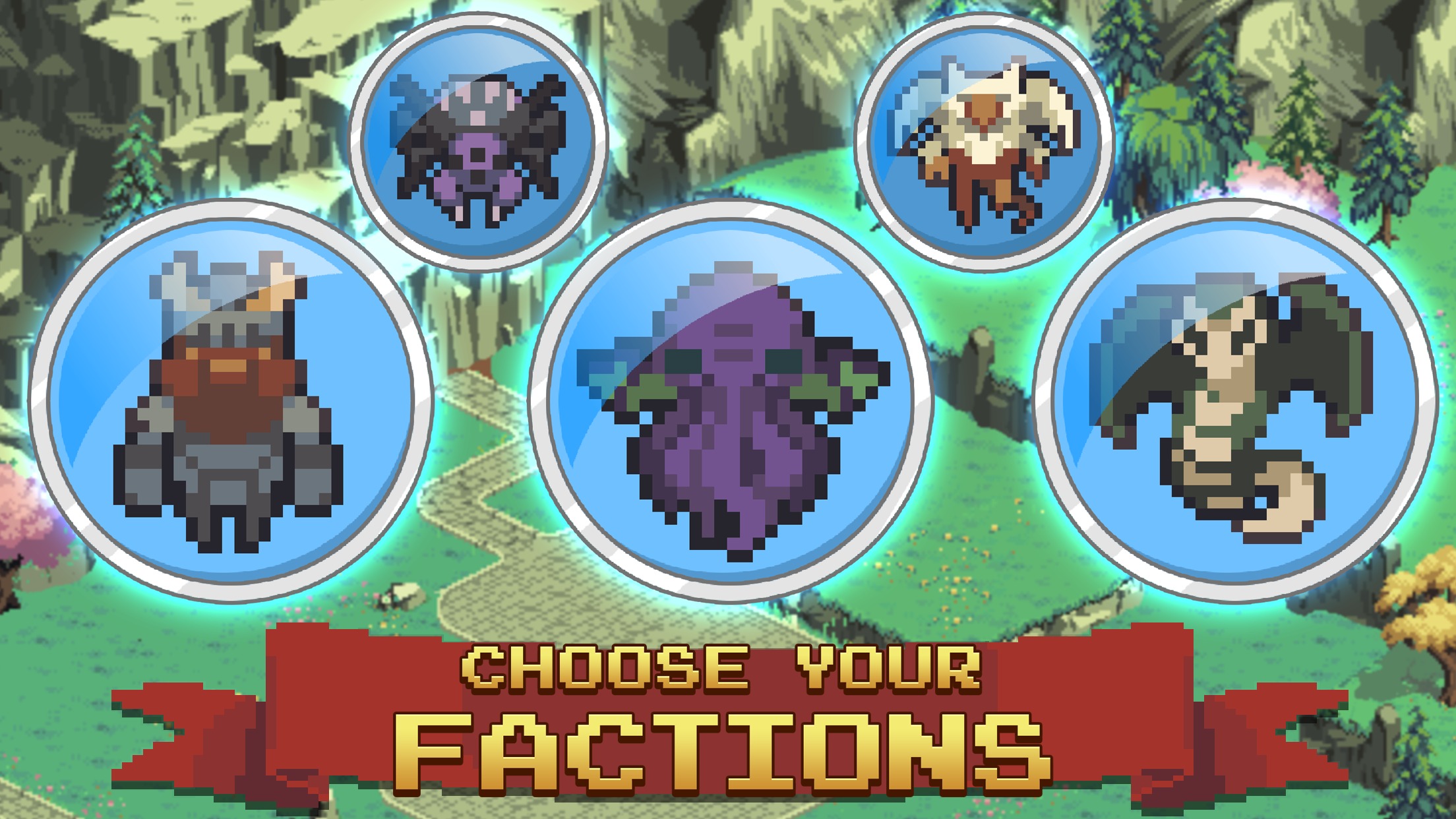 Last Shelter: Survival
Last Shelter: Survival is another post-apocalyptic survival game where you need to build a settlement for survivors and prepare them for devastating circumstances of the wasteland life. The game provides absolute freedom in building your base and training your troops to fight against enemies.
You have the ability to join different alliances from different countries, so you can be a part of a world-wide battle. What is more, the game has very realistic graphics.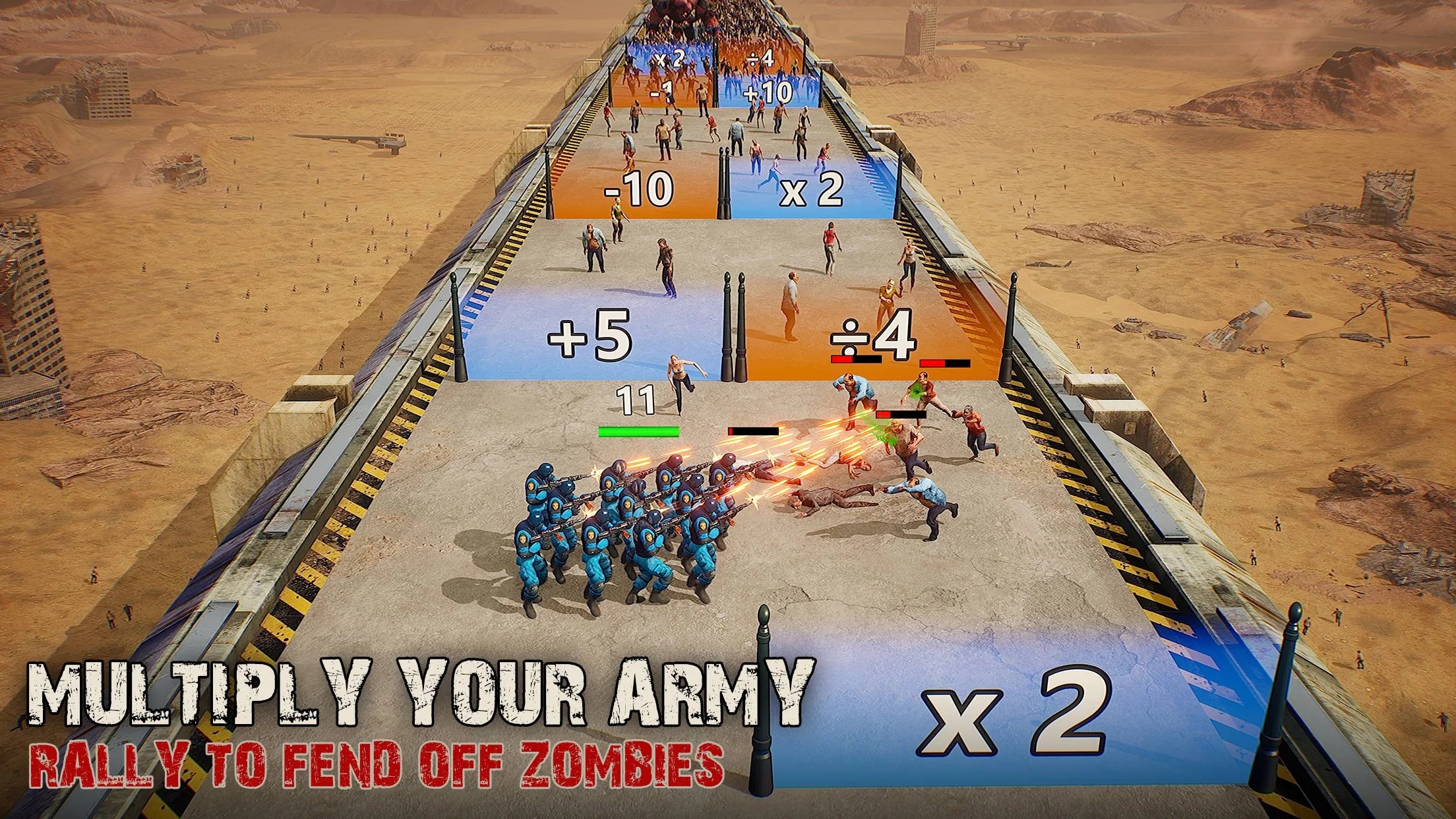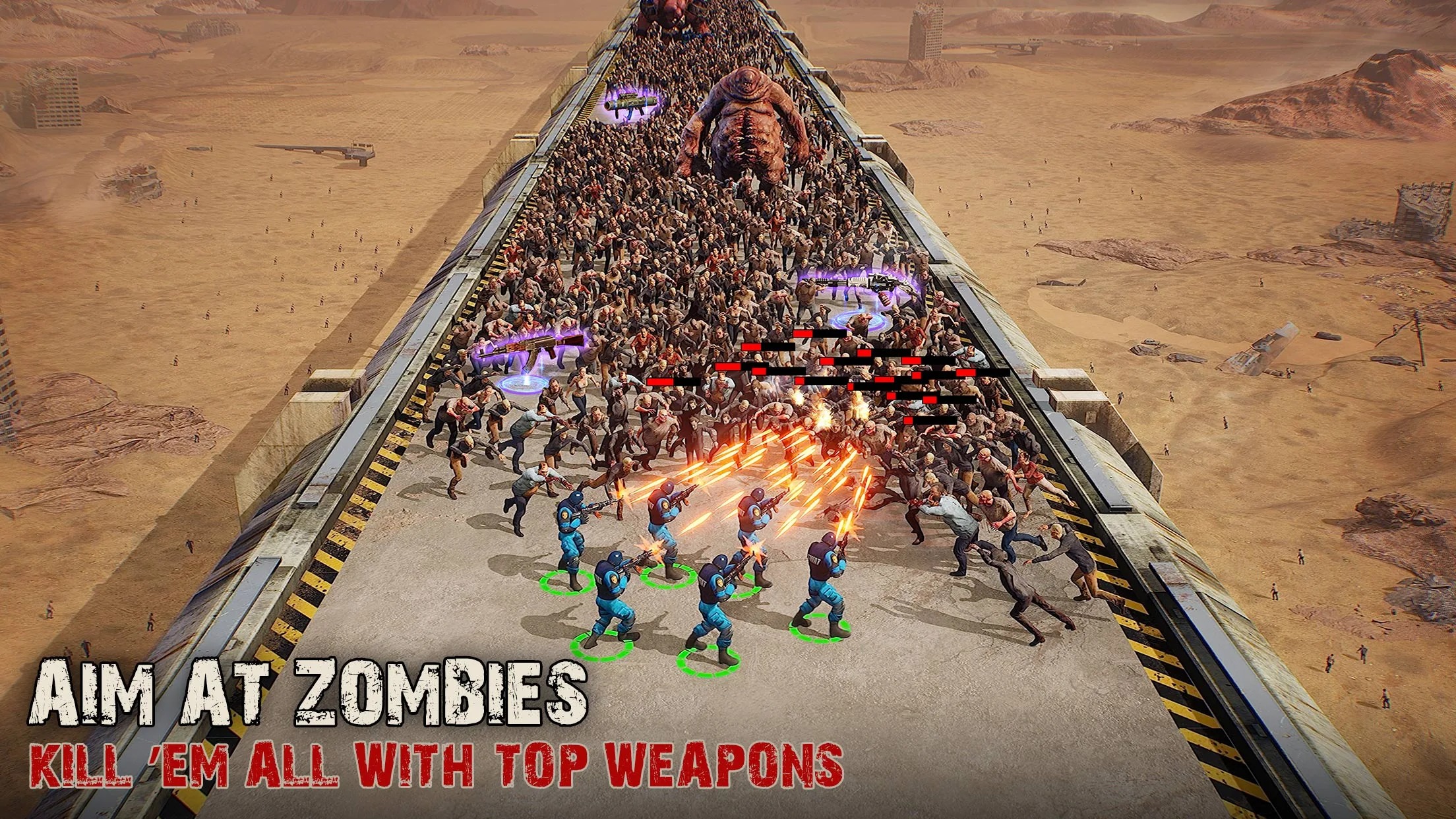 SimCity BuildIt
City-building games are perfect for those who want to try base-building strategies but don't like war simulators. And SimCity BuildIt is one of the best of this kind.
You need to build a city with developed infrastructure: from three buildings and a narrow road to a megapolis with an airport and a fancy beach. Your citizens will react to any change you make for your city as a mayor: so, if you don't provide some facilities, they will leave their homes.
The game has nice graphics and is a really good RTS. You can join other mayors' clubs, exchange goods, win club wars, and make your cities prosperous places.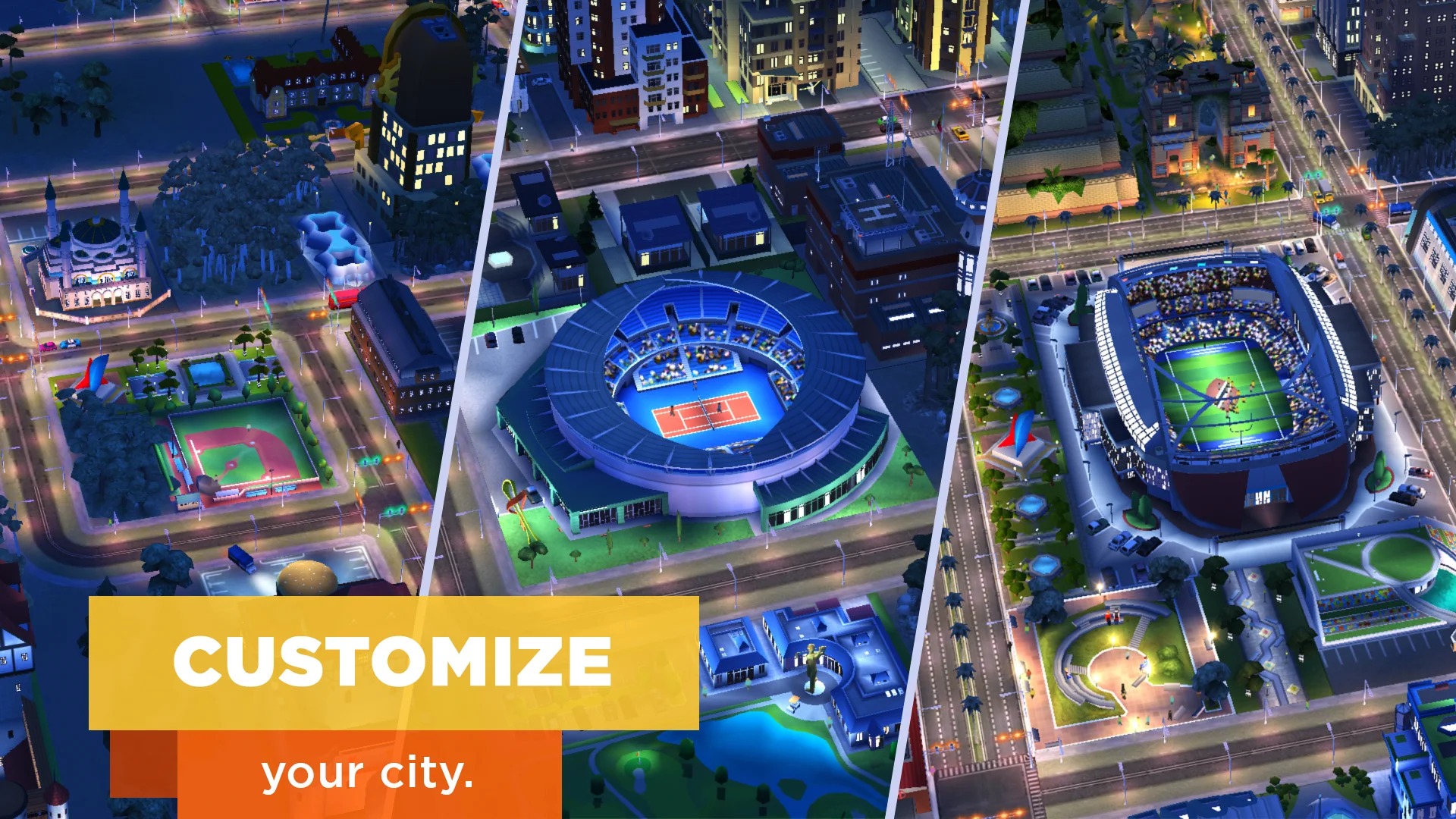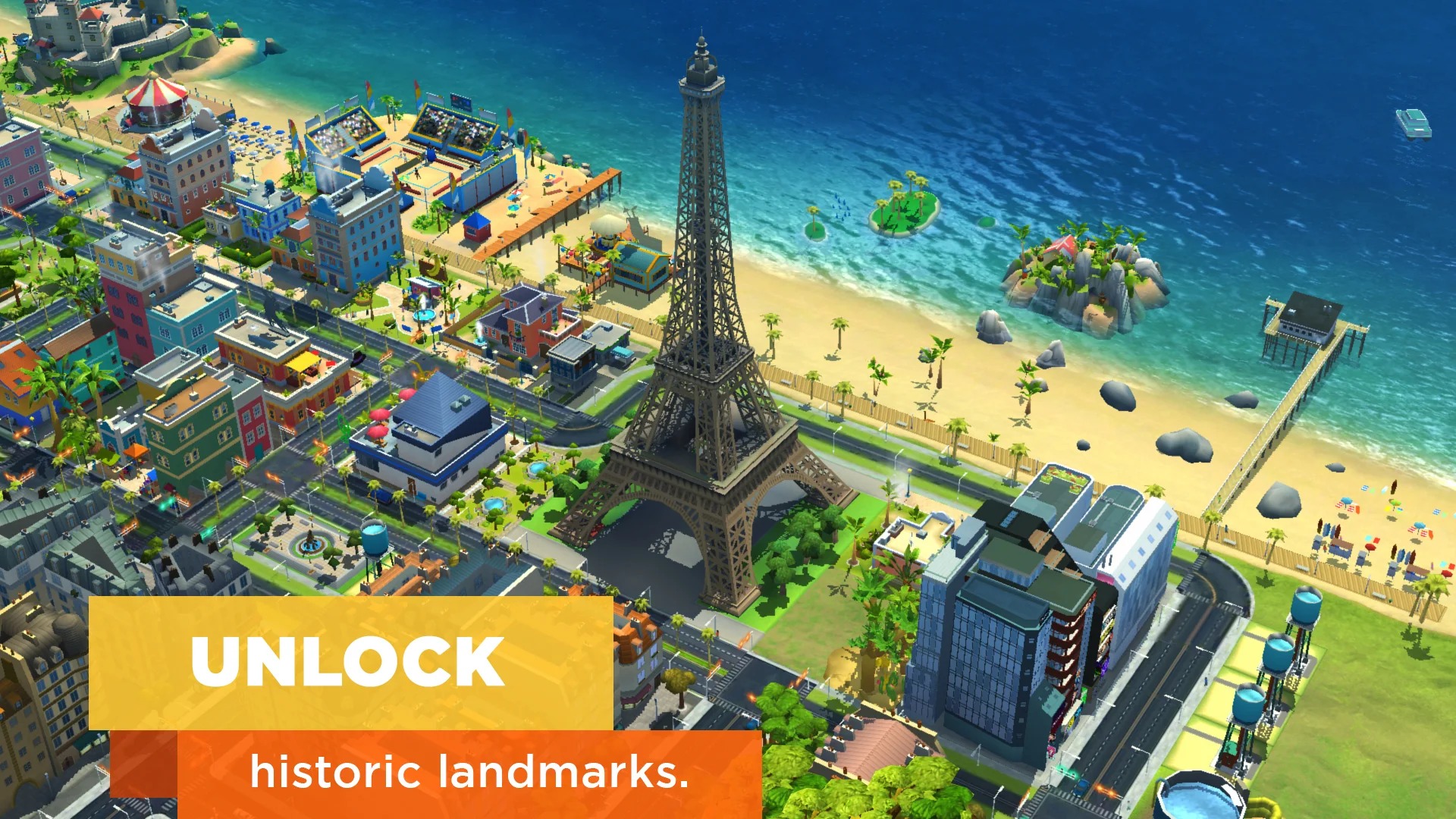 Ninja Village
A cute game made by Kairosoft Co., Ltd takes you back to the old Japanese village fully inhabited with ninjas. You should become a leader for brave warriors of the 16th century and train them for great fights.
The game successfully combines an RPG combat game and base-building strategy, which is quite simple in this game. And if I haven't said it yet, the graphics and gameplay are really cool. For this game, some price may be charged, but you can find a lite version as well.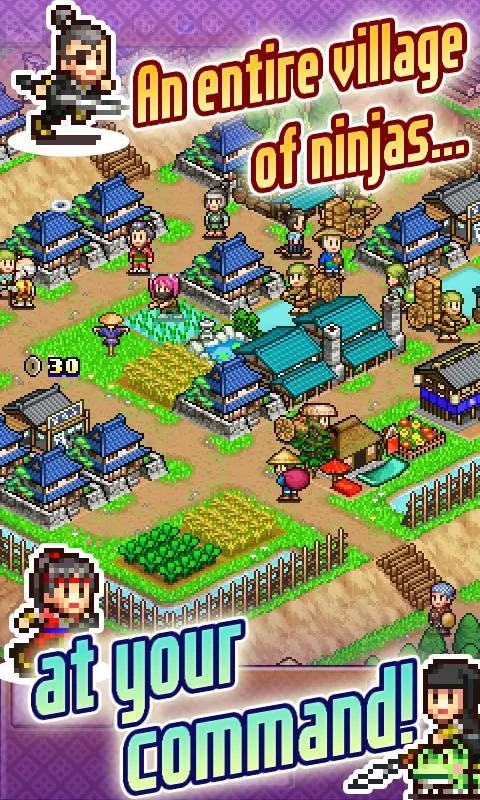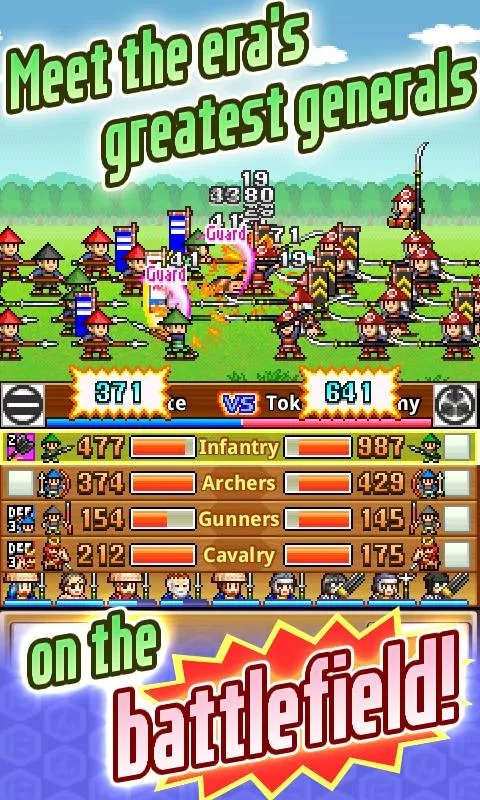 DomiNations
DomiNations is a strategy game which is very similar to Civilization games, however, it has an aspect of base-building.
In this game, you found a village, and then you must conquer the world, having gone through the whole humans' history and bringing the inhabitants from ancient times to the modern era. The picture is quite realistic, as well as the gameplay. The game is worth trying for everyone who likes strategies.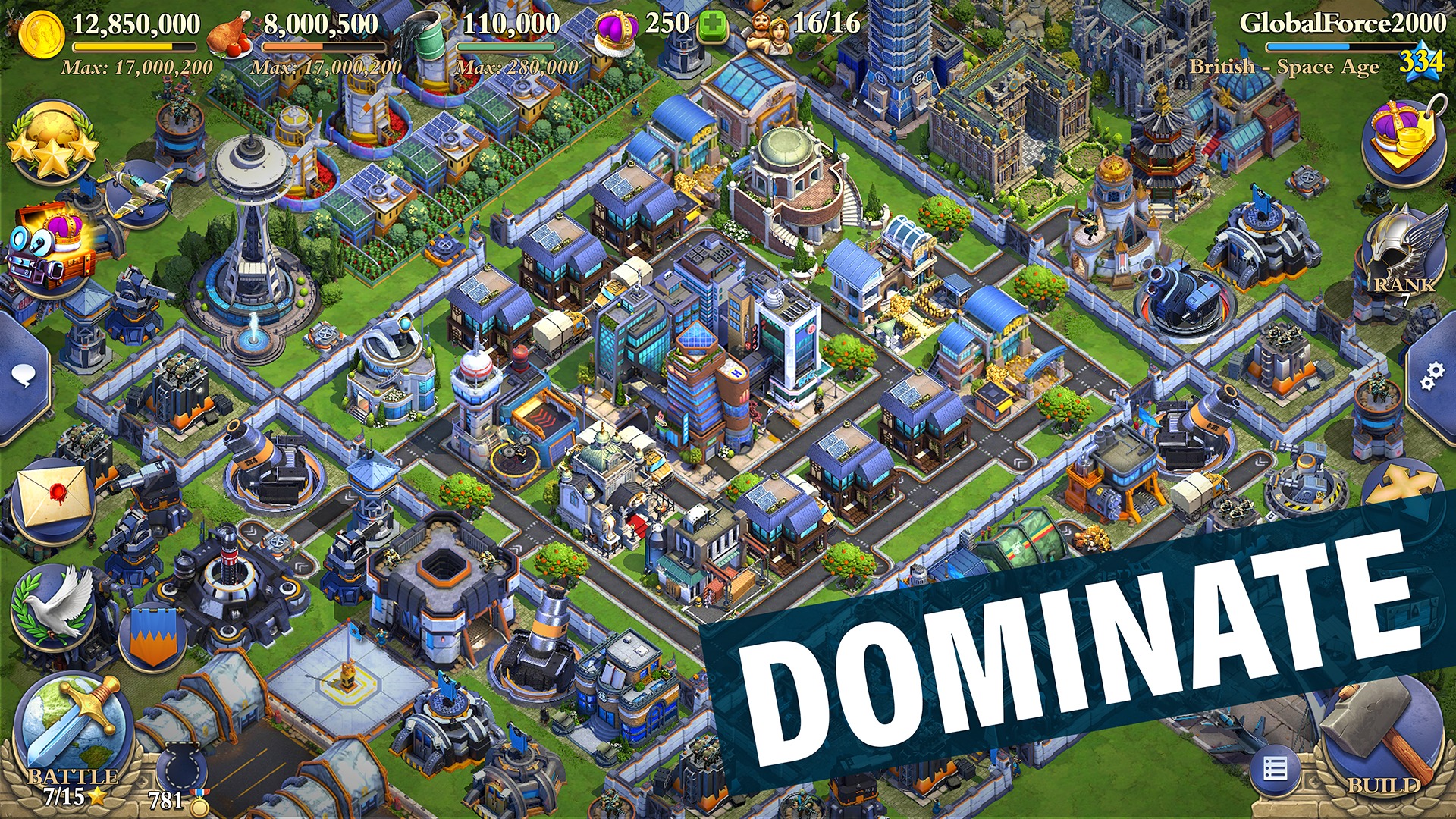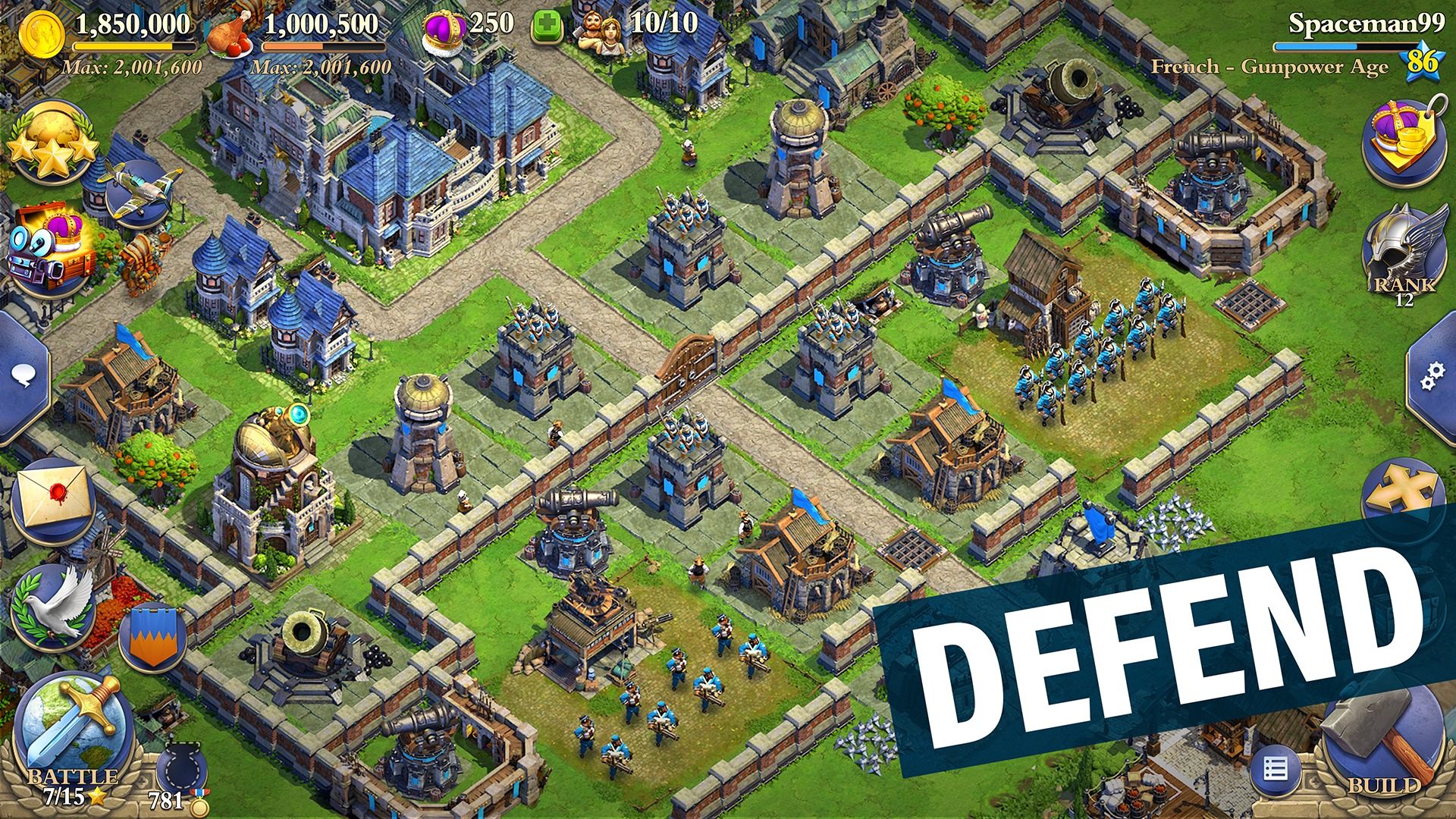 Viking Village
This minimalist RTS game is a classic base-building game. Just everything you need to feel the genre. You build a village, train your troops and heroes and win battles.
Very simple gameplay;
10 different modes. You can choose a peaceful mode and focus on your village's development, or a survival mode where you don't need to build anything and just fight wars.
Free, few ads and in-app purchases
Many types of enemies: other villages, barbarians, pirates etc.
So, this game is for those who love classics.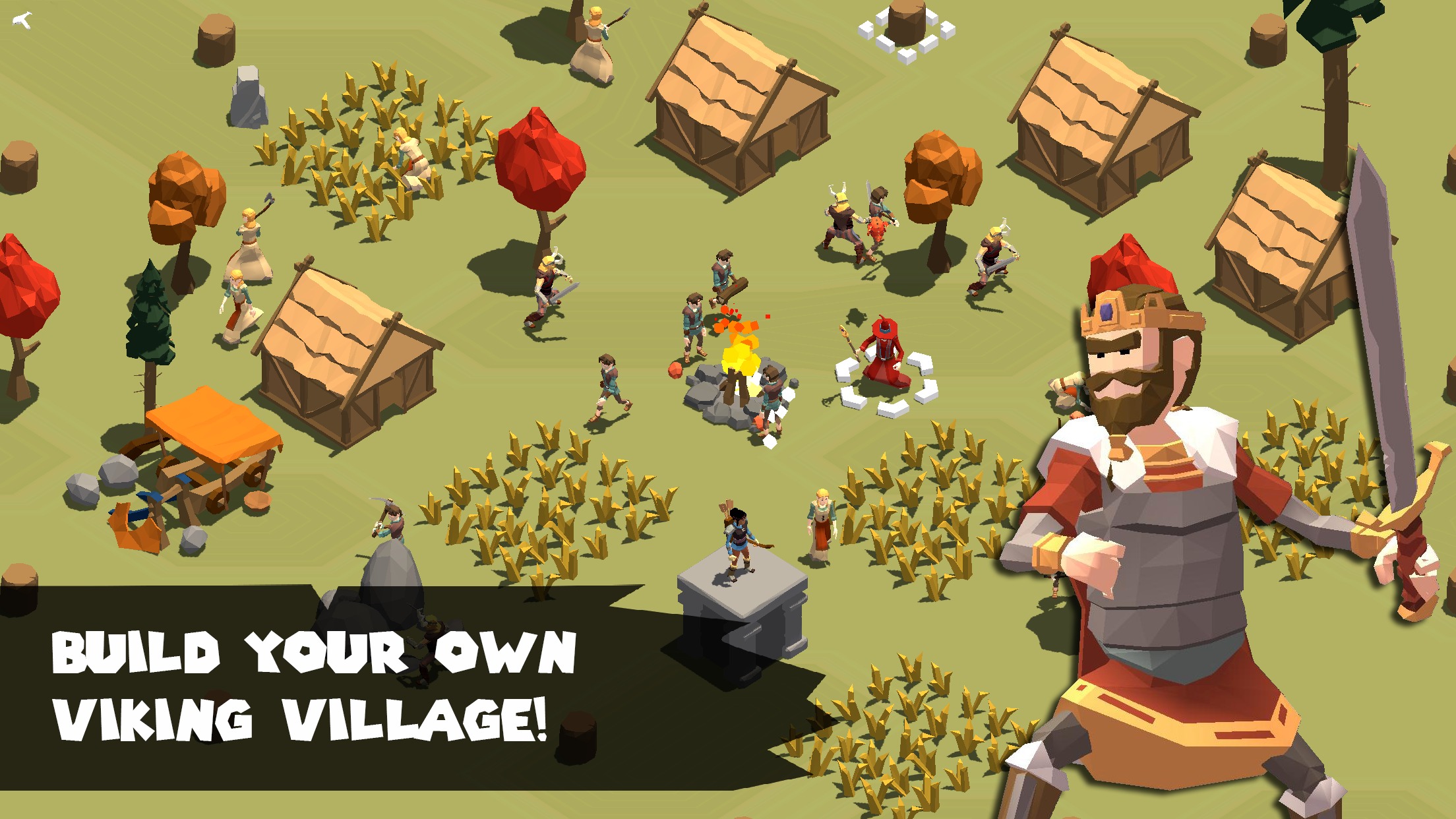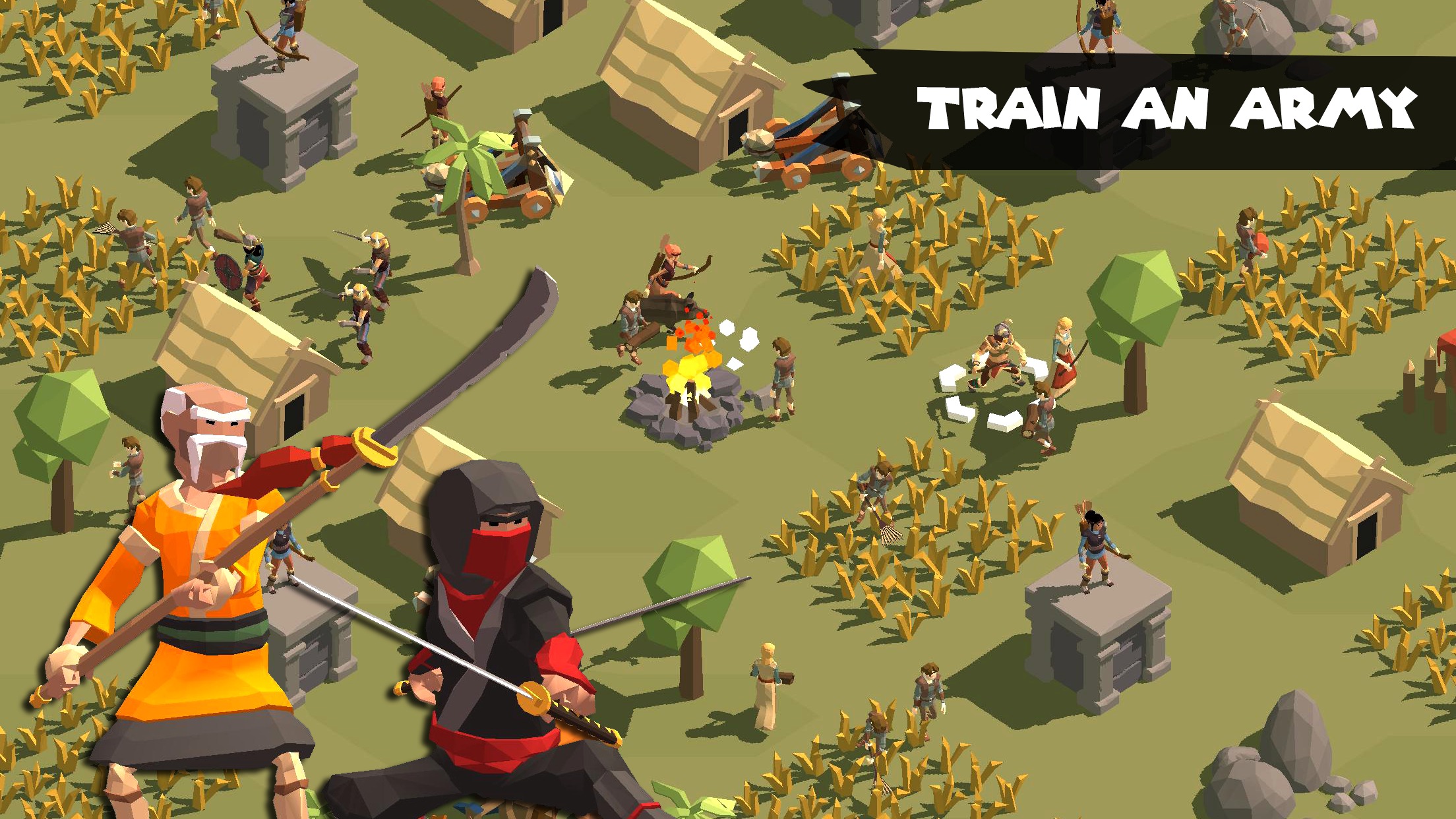 You may also like: 11 Best War Defense Games for Android & iOS
Battle for the Galaxy War Game
If you feel like you're tired of all that medieval-period plot-based games and you would like to play in a different atmosphere, then check out the Battle for the Galaxy game – it will probably be appreciated by the fans of space.
Here you are creating your state on another planet – you need to build the whole city from the ground – so you will have to be a good strategist. Build a strong economy, build a strong defense from the invaders from different planets. Create the strongest troops in the galaxy and bring glory to your planet.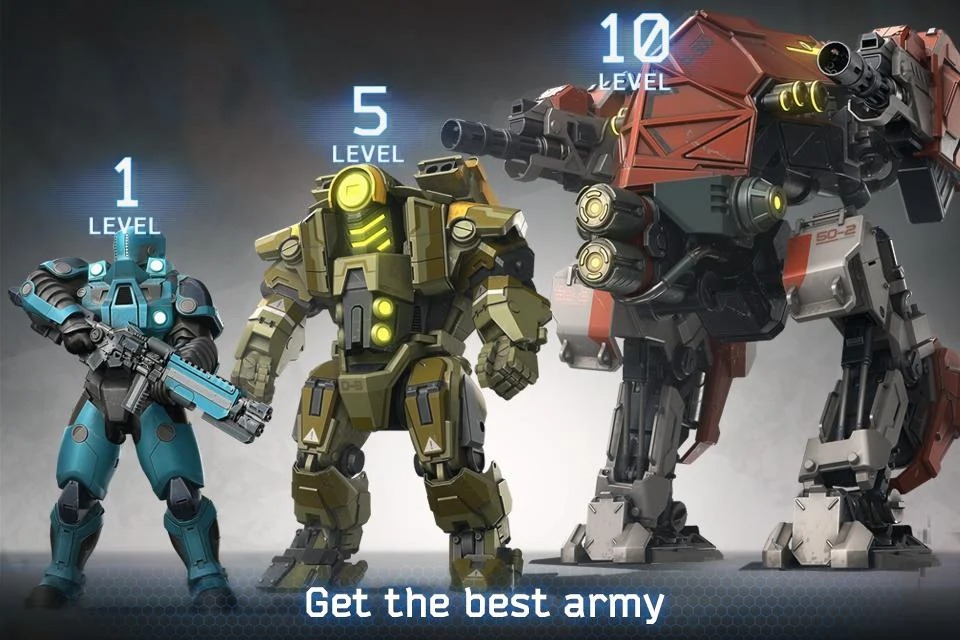 So, it was the list of the best base building games for your device we could find. Play good games, enjoy your time and develop your strategic thinking!