Looking for a romance simulator game with anime visuals? This article got you covered!
Here's our list of the best offline anime love story games for Android & iOS for you to enjoy. These are dating simulator games that let you develop relationships with various characters. All these games are different: some have fantasy elements, some do not, and there are even a couple of games with vampires! All of these are equally addictive and entertaining, feel free to pick whatever you like!
Eldarya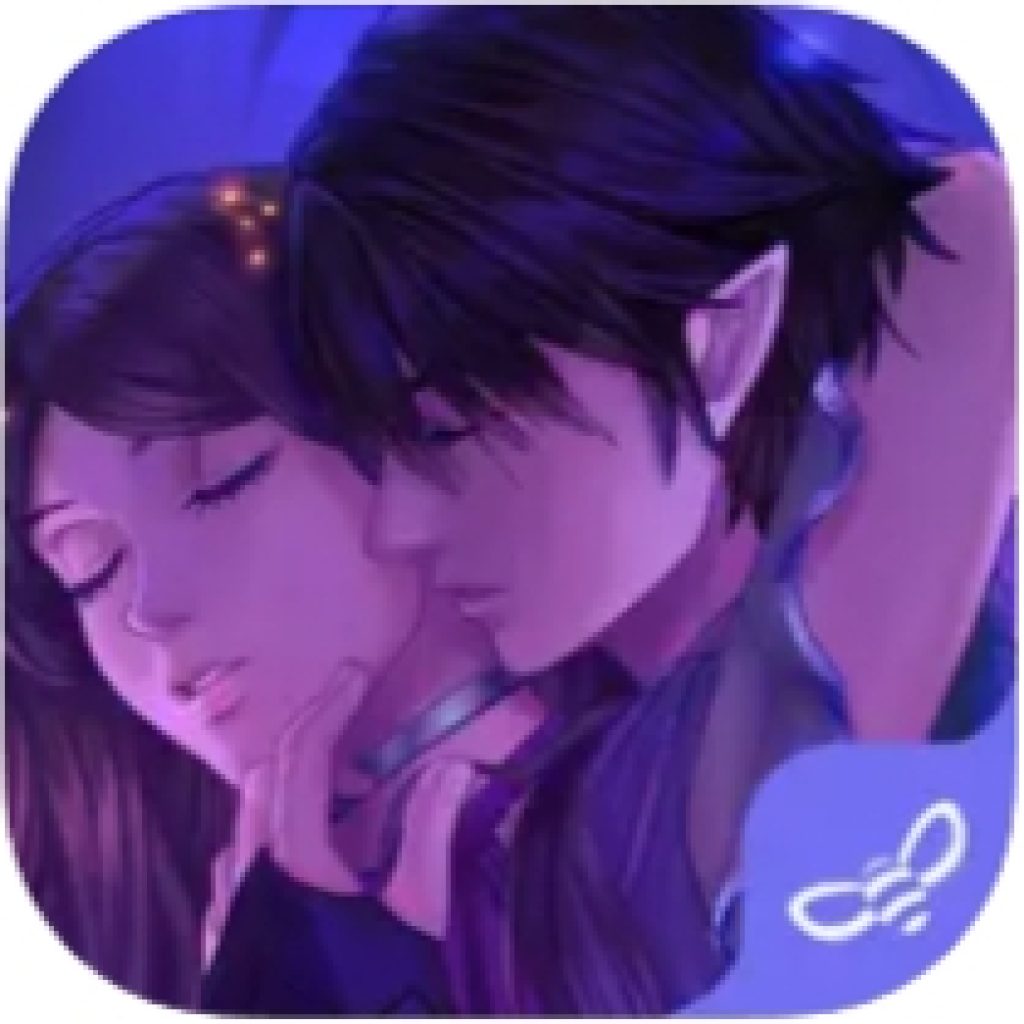 This game has all the elements you may need from a fantasy novel: fantasy and romance. It lets you have your own virtual romantic adventure within a fantasy world. You'll get to discover magical land and find a true love song for all the possible candidates (and there are way more than two).
The game lets you personalize your avatar and try out multiple outfits and styles that can be changed at any moment. The world of this game is filled with magical beings, dragons, and mermaids, and there's a mystery element to keep you entertained as well. So if you're not a fan of games that are fully dedicated t and have no plot, you'll definitely like this one.
Your goal here is to maintain the balance in the city and keep the magical crystal safe. The visual post of the game is stunning, all the characters look attractive in their own way. All of them also have unique qualities, so everyone could find someone they'll fall in love with.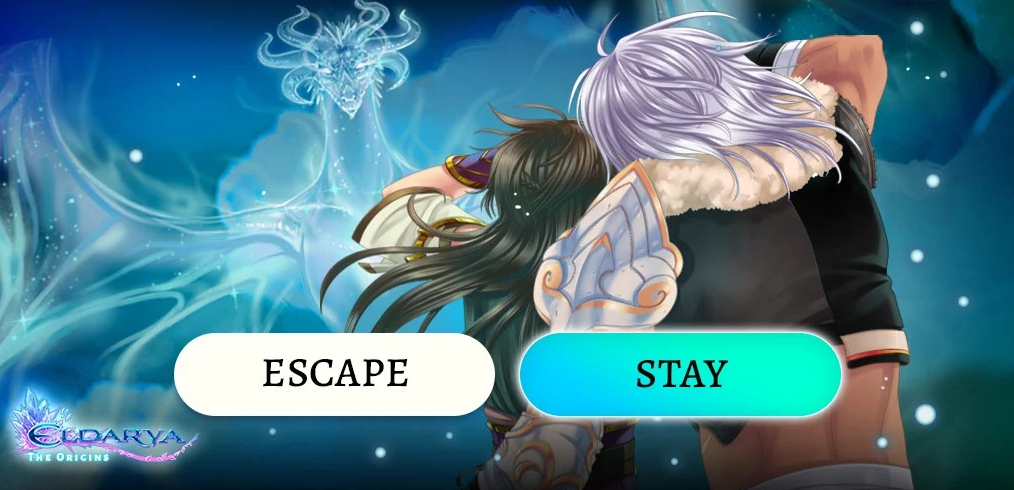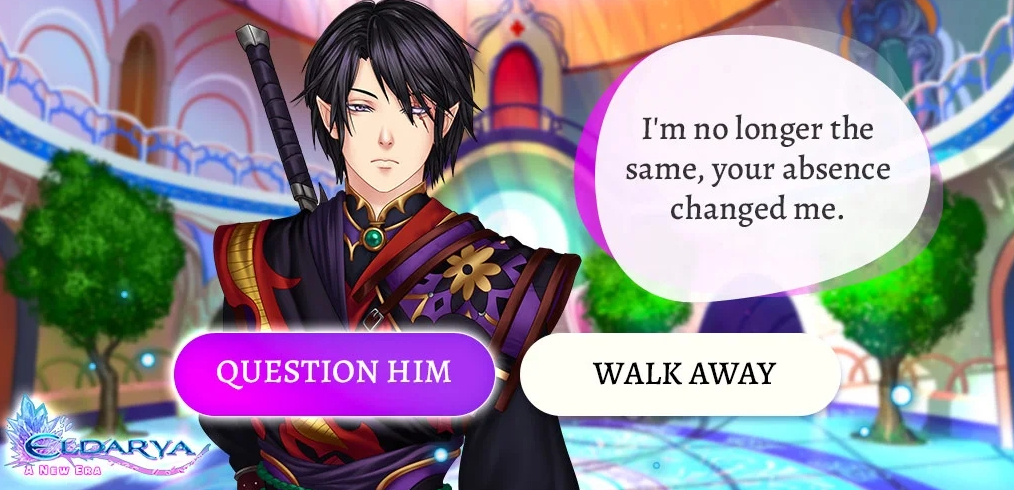 You may also like: 11 Best Anime Simulation Games
My Candy Love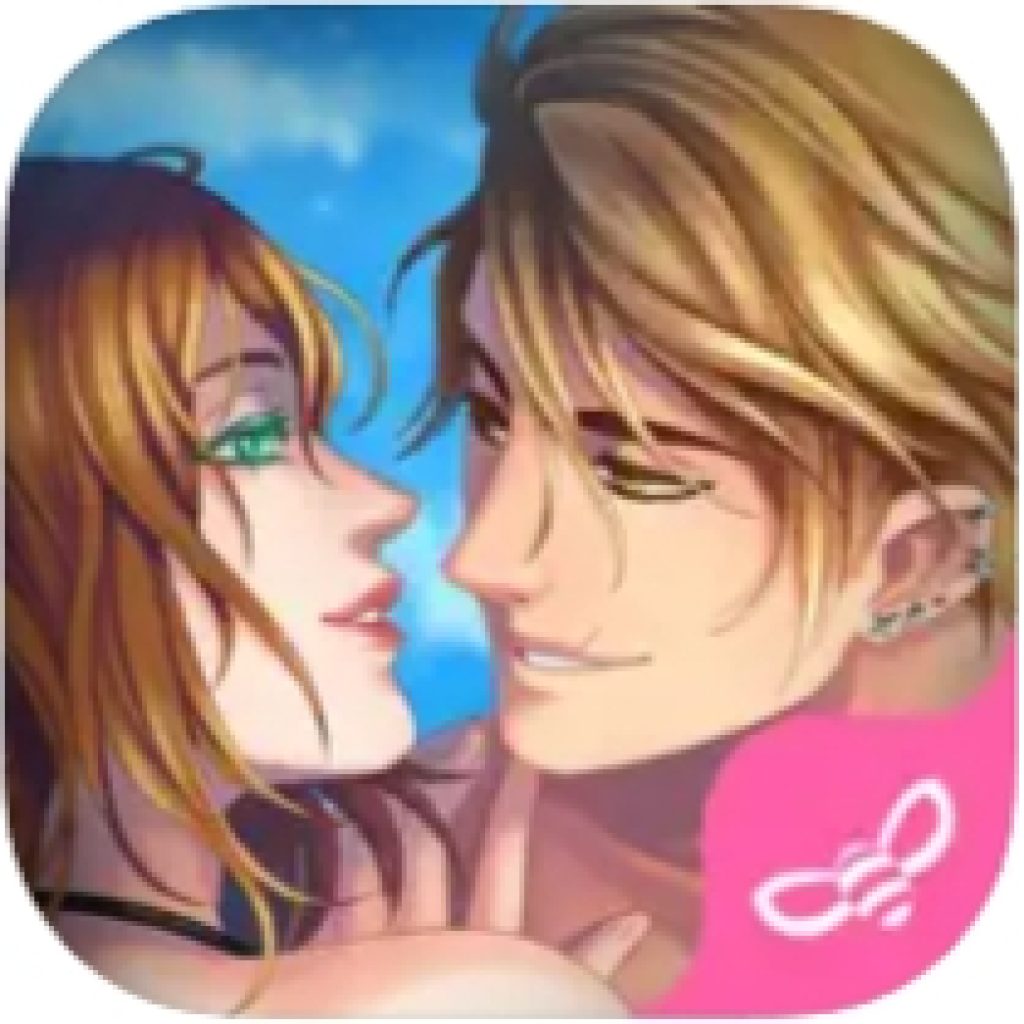 If you are not into the fantasy genre (for whatever reason) but still want an engaging love story game, this might be the one. Concept speaking, it's a classic flirting game where you get to decide how the story goes. You'll get to control the encounters with multiple guys and develop all kinds of connections with them.
As for the storyline, this game takes place in high school, and our character is a new girl that has just arrived (of course, she is). You'll need to help her make friends, overcome difficulties and find true love. The game covers several potential partners to pick from each one with a unique character and style. You'll get to personalize the look of your avatar to match your prefs as well.
You'll need to control your life between classes and a part-time job and try not to get lost in a variety of attractive characters. Everyone you meet might be the one. The game has alternative endings, and it's for you to decide how your story goes. However, this story is not finished yet. The new episodes come out regularly, though, so no worries.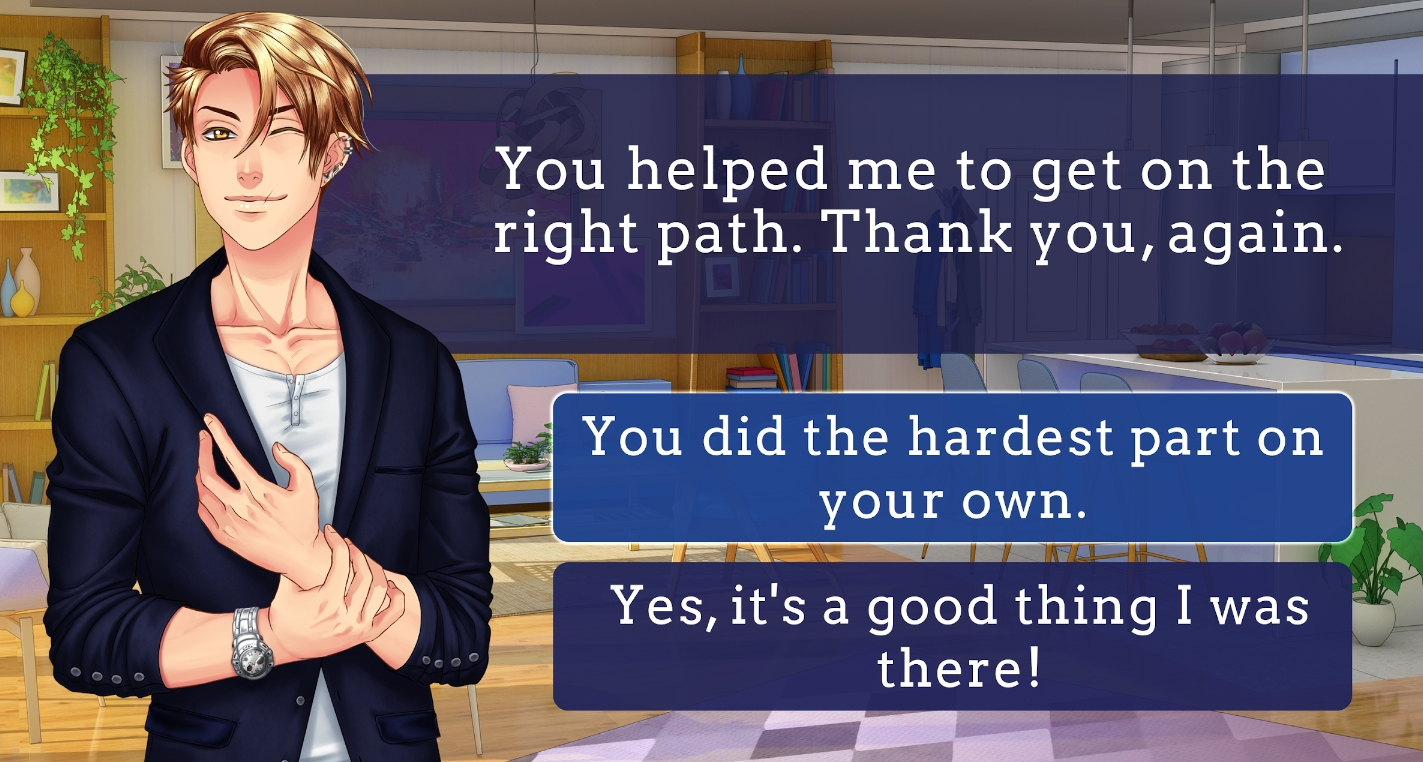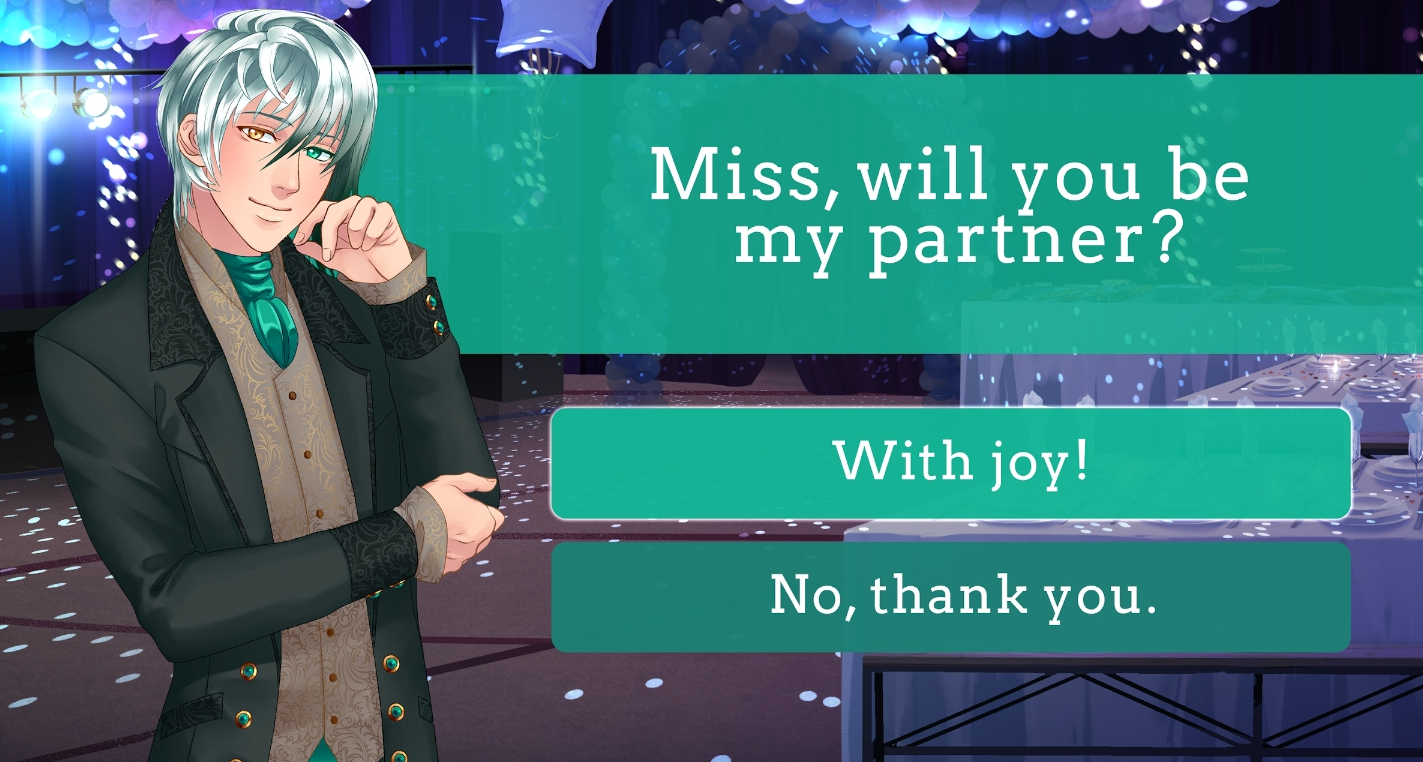 Mr Love: Queen's Choice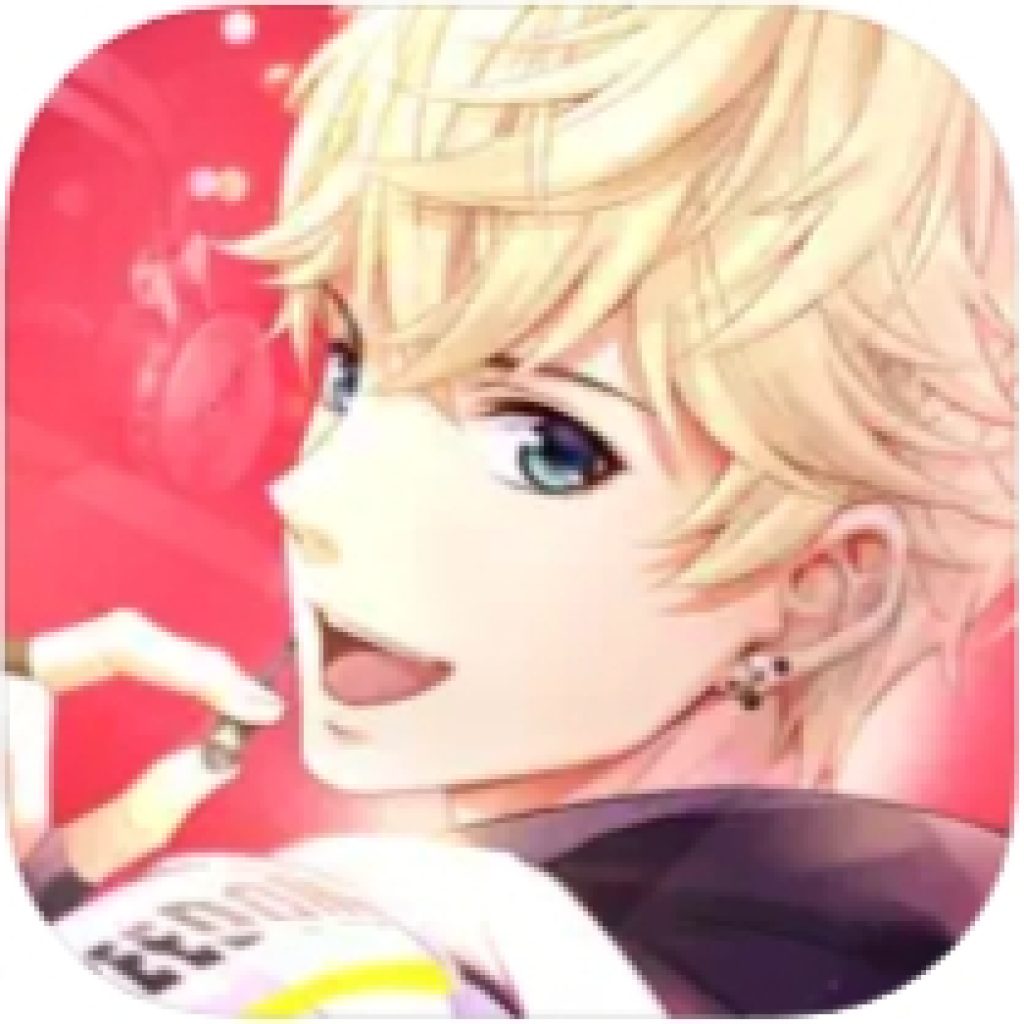 That's another romance sim game that lets you find a virtual lover. The game takes place in a fantastical world that involves superpowers, fantasy, and a bunch of attractive characters that show interest in you. But that's not the thing that makes it stand out. The coolest aspect of this game is voice acting. That's right, you'll get to actually hear the voice of the character which helps in building deeper connections.
The voice narration is available in English and Japanese only, so keep that in mind. The game also comes with a soundtrack that helps you set up the vibe. The graphics are HQ, and all the heroes are beautifully drawn. You'll get to adjust your avatar as well, and the appearance can be altered at any time.
Communication in this game also happens via socials and texting. You'll get to call certain characters and have full-on online chats with them. You'll even get to comment on their posts. The plot is quite intense as well, so you won't get bored for sure. At the same time, the ratio of romance and plot is balanced enough.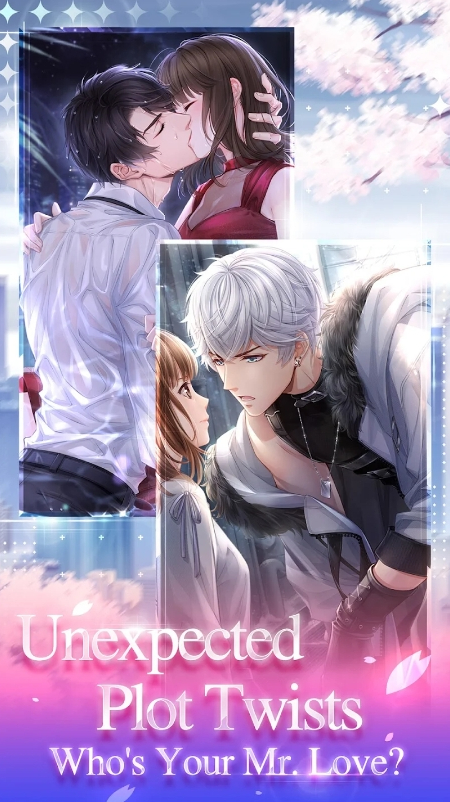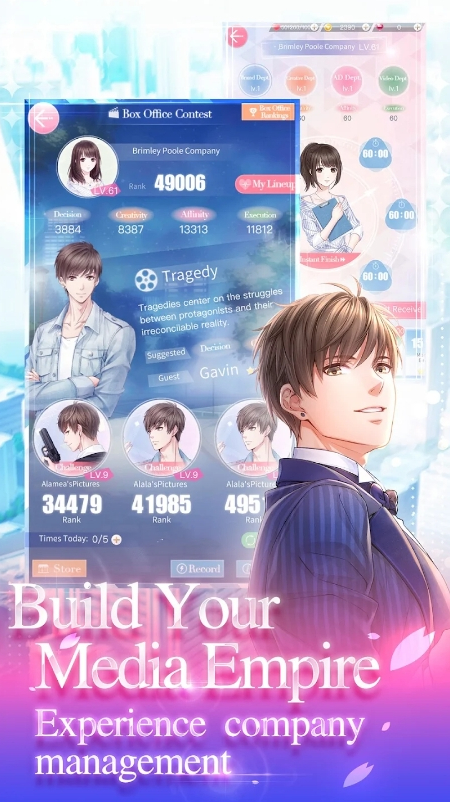 BloodKiss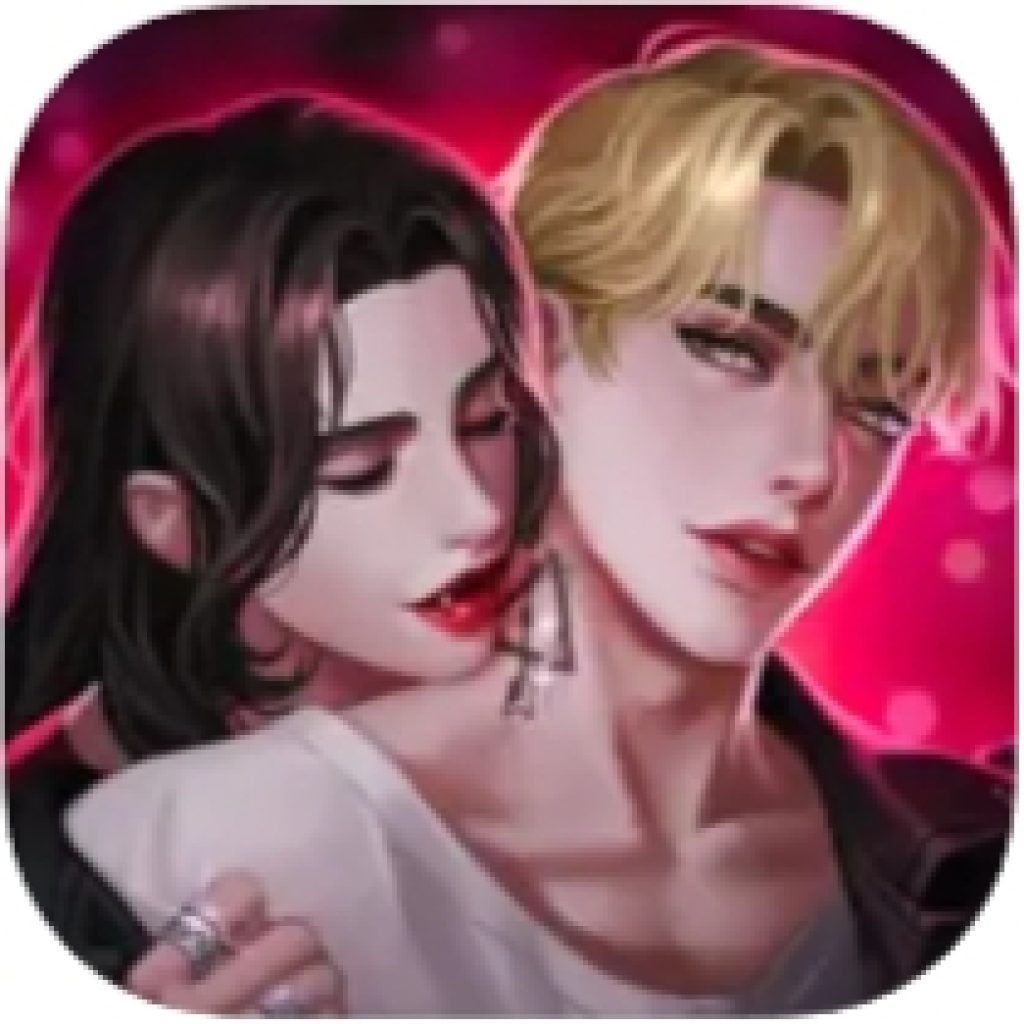 As you may guess by the name, this love sim deals with vampires. For some reason the vampire theme is pretty popular when it comes to such games, so get ready to see a lot of them. This is a mysterious dating sim where you'll be able to build a relationship with one of the handsome vampires. There are multiple episodes already, and new ones come out regularly.
All the guys are handsome and beautifully drawn. The visual is great in general, and you'll get multiple potential partners to select from. Once you've met all of them, you'll get to target the ones you're interested in with love choices. As for the story, your character has gotten a job in a dungeon (for some reason) that is filled with vampires.
Thus, you'll need to encounter these dangerous creatures every day, and the problem is most of them actually hate humans. Of course, you'll get to change their minds at some point, but the forbidden part of the relationship adds up to the fun. Just don't forget these creatures can actually kill you in a blink of an eye.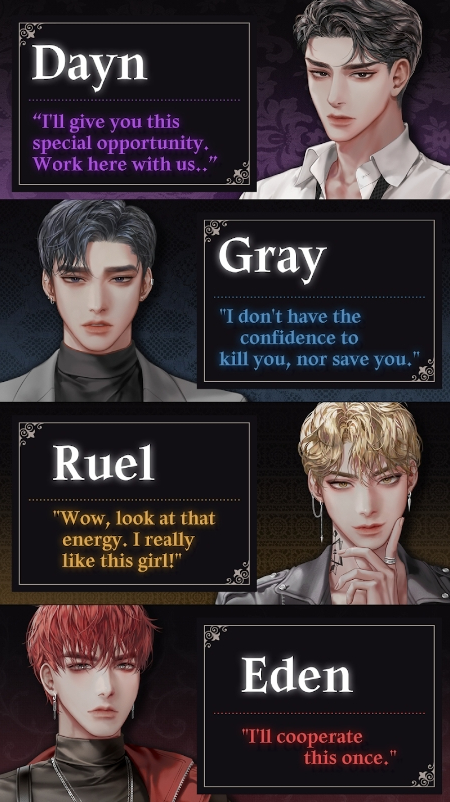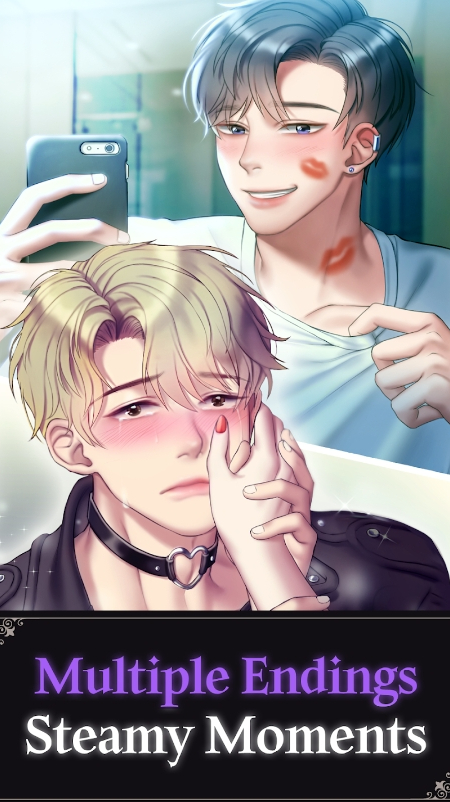 Is It Love? Drogo – Vampire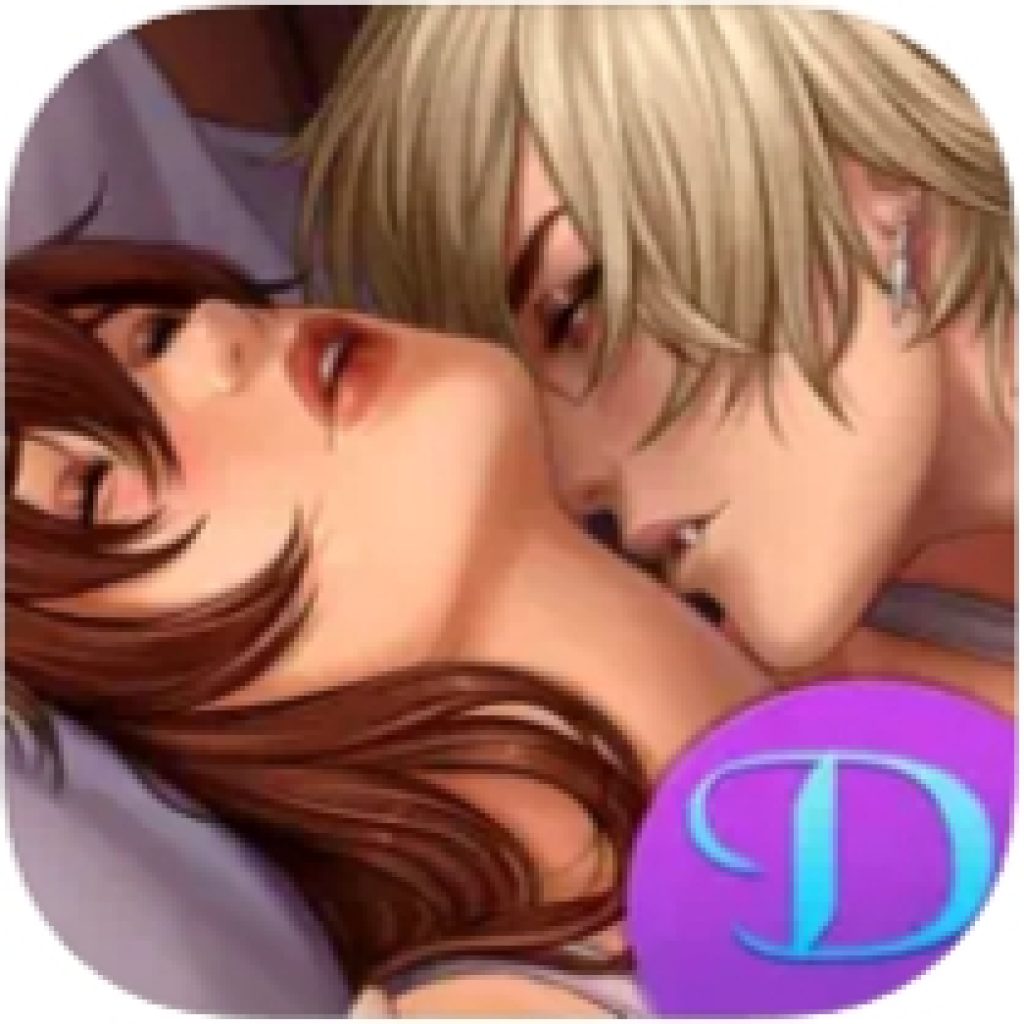 Moving on with just another vampire game. Once again, there will be several of these, feel free to pick the one you like visually as the storylines are mostly similar. In this game, you move to a spooky town to study at university. At some point, you come across a family that seems to keep a dark secret (that's obviously not a secret for you as a player).
Soon enough, you'll find out that students and professors have things to hide as well. You'll encounter a bunch of characters throughout the game, and most of them can become your partner. Well, you'll need to develop connections with all of them at some point, but it's for you to decide how it will go.
Some of the characters will be quite friendly, but some are actually impressions and even cruel. And even then, you'll be able to tame fierce characters and start dating them as well. As for the graphics, it is great, but it's not the most impressive one of all (although it's a matter of taste).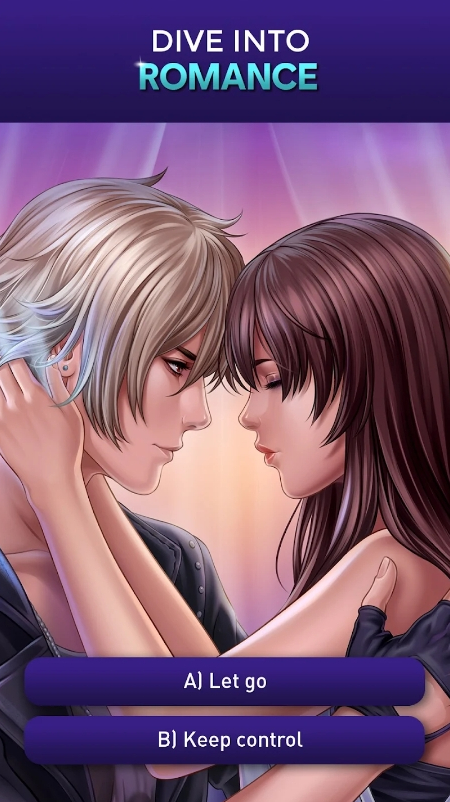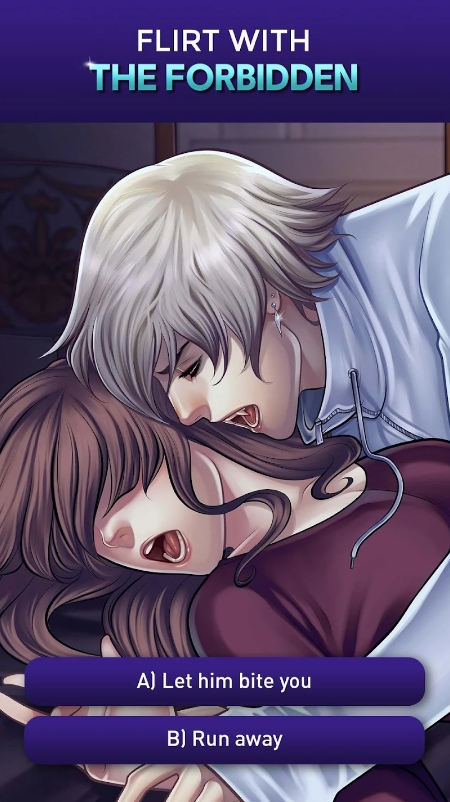 Love Tangle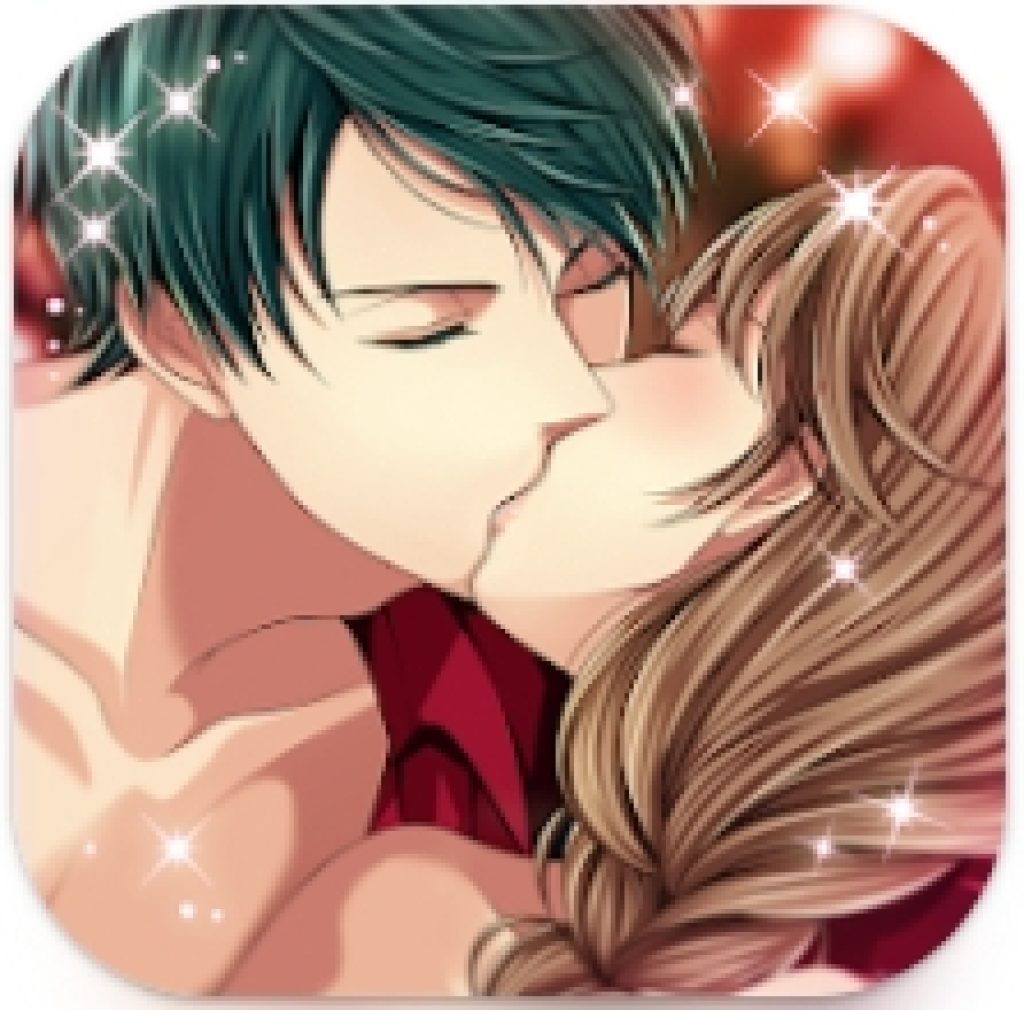 That's a love sim game that lets you create the virtual life of your dreams. As the story starts, you move into a luxury flat with a couple of attractive neighbors (at this point, you already know how the game will go). Apart from the previous ones, this age doesn't have any fantasy elements, but it lets you date celebs and famous bachelors.
It also lets you customize your avatar, and there are over 3K designs you could try. The look of the avatar can be changed at any time needed, and if you want to get your hands on exclusive items, make sure to participate in challenges. The illustrations here are beautiful, and there are tons of episodes with alternative endings.
More to that, there are a couple of mini-games to keep you entertained during the game. There are cooking games, slot ones, and more. The game offers various seasonal episodes that let you boost relationships with certain characters right away. You may even try to date two people at the same time.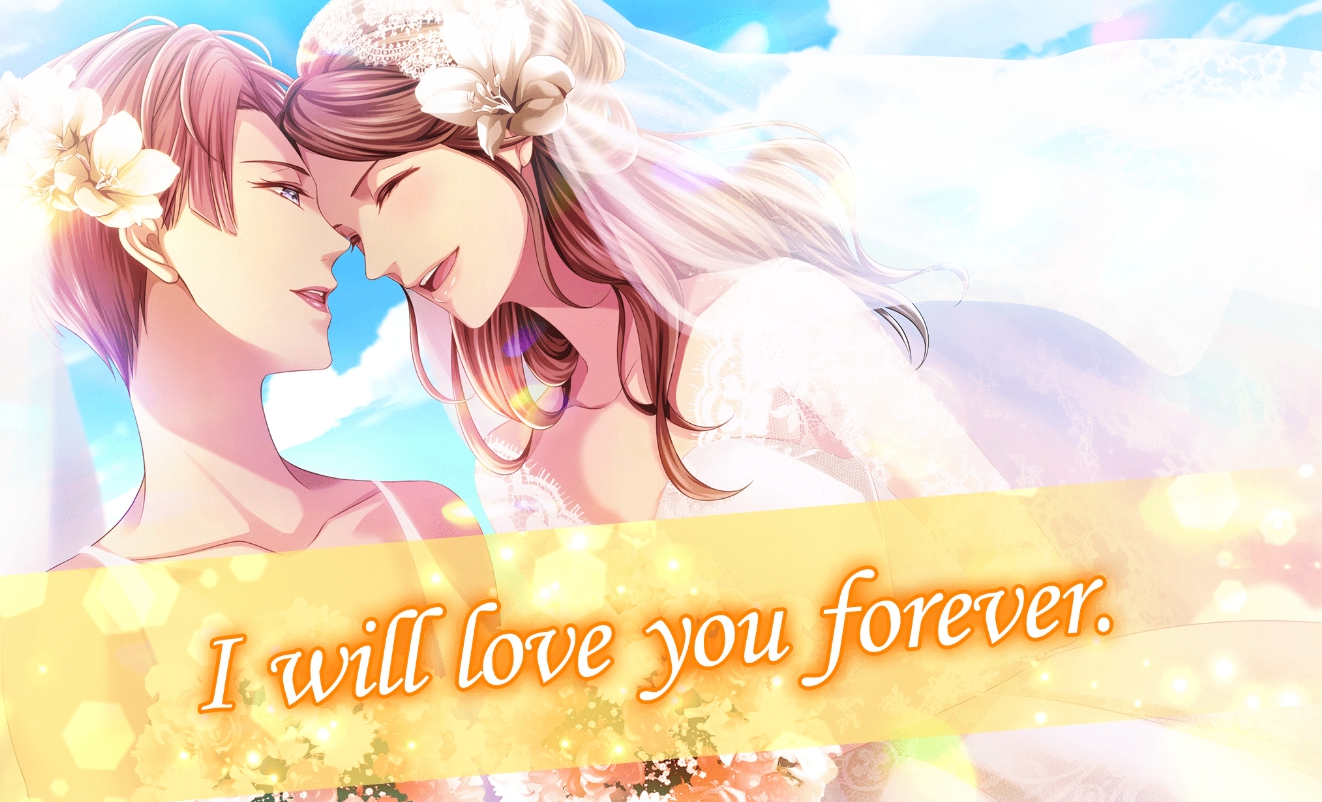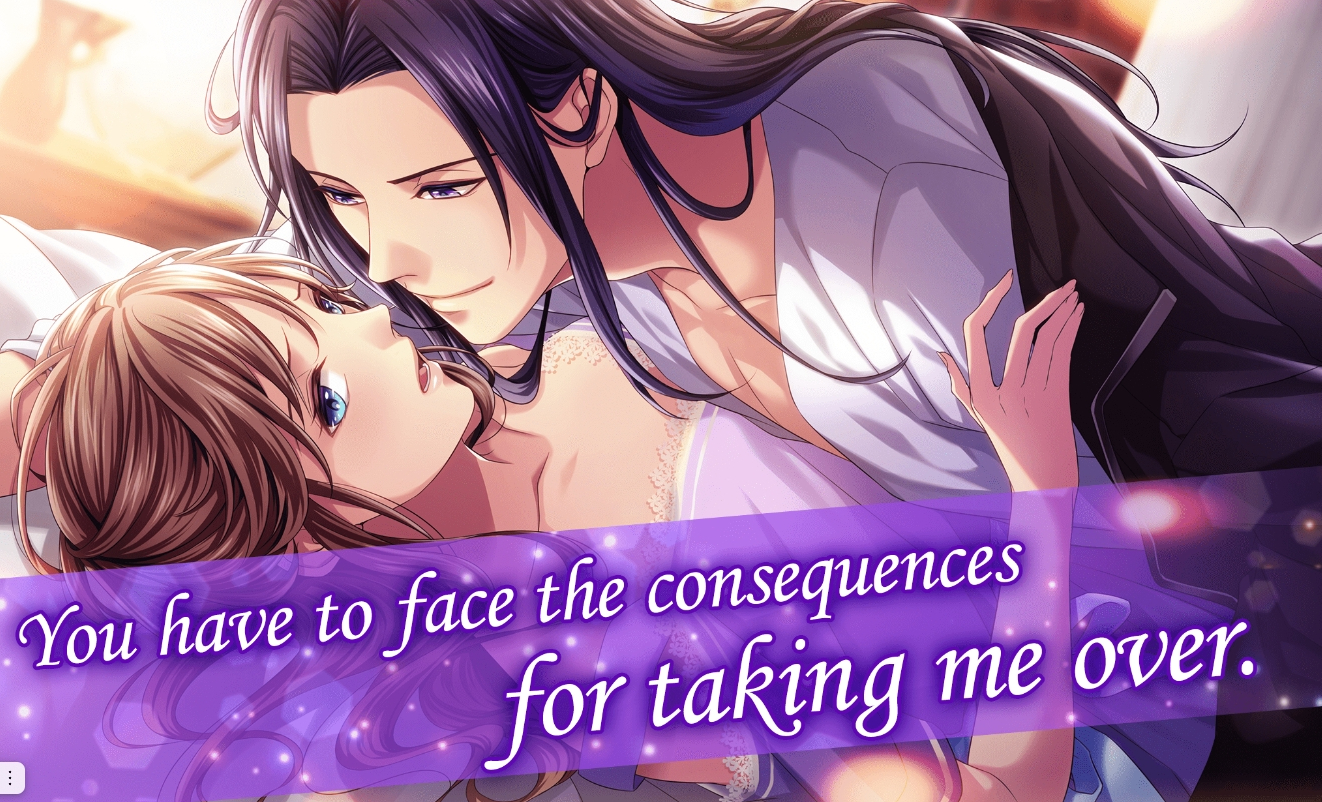 Check also: 11 Best Anime RPG Games
Mystic Messenger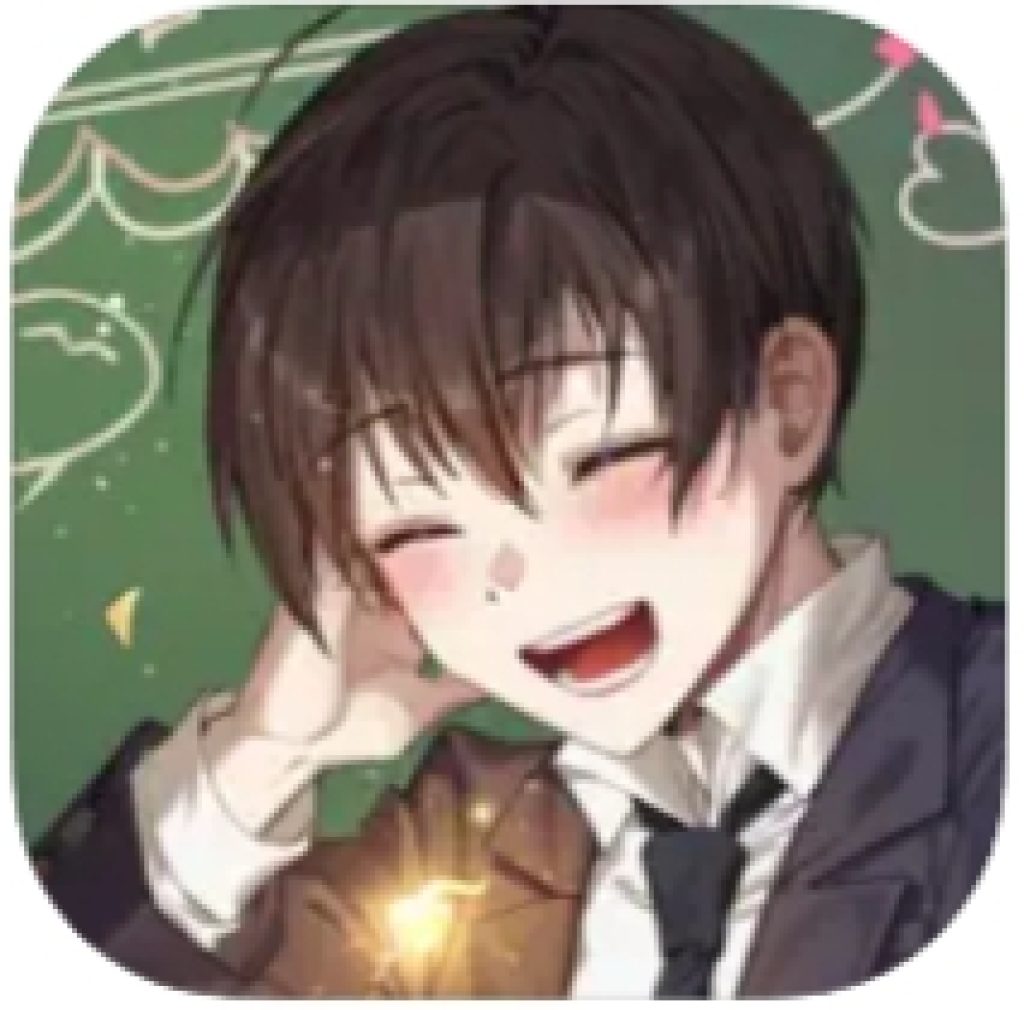 This game is slightly different in concept. It's not a regular dating sim as all the encounters with other characters happen via a phone here. That's right, you'll get to text with multiple guys and build up relationships with them. The narrations happen via text and calls, but the game is only voiced in Korean, so keep that in mind,
Another thing that may be unpleasant is the fact that chats and calls get active when it's actually daytime in Korea, so it might be difficult to keep up with it. But if you're not bothered by it, you'll have a great time with this game. All the guys you interact with have unique personalities and even texting styles.
Along with dialogues, there are also chat rooms where you'll get to communicate with multiple guys. The chat room looks similar to the ones we have in real life. There are emojis and stickers, and the characters will also send you pics and vids from time to time.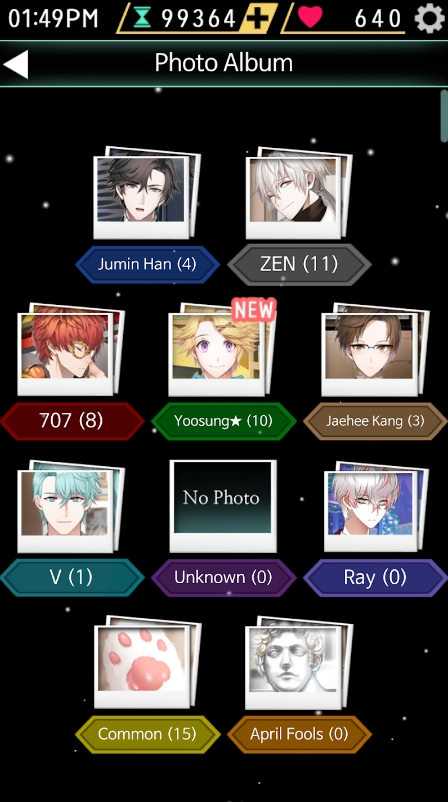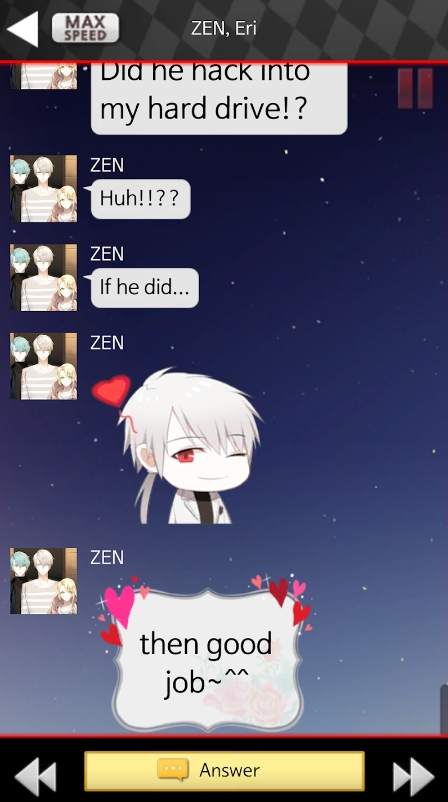 Shadowtime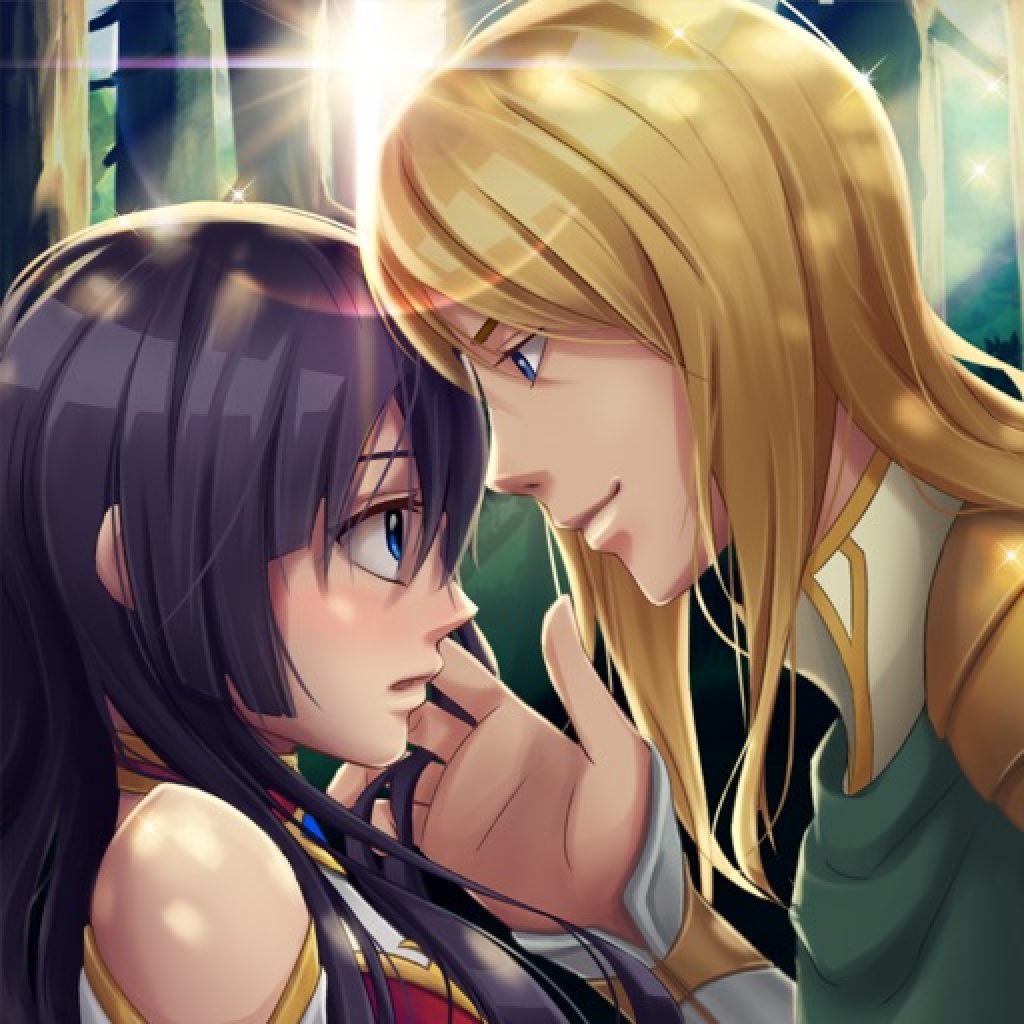 That's an interactive love sim with RPG elements. It lets you immerse yourself in a fantasy world with beautiful manga illustrations and narrative characters. The app lets you name the main character and fully customize the avatar as well.
You'll get to fully control the way your story develops, and it's not only about picking the love interest. The game lets you control communications with friends and family, and you'll get to make choices in critical moments as well. As for the partners, you get two options there, and it's really not that exciting at first. There's a childhood friend and a popular guy (mainstream, right?).
But as the story keeps going, you'll find out there's more than meets the eye. The plot will drag you into playing, and the story will take unexpected twists and turns more than once. But the good thing is, there's no such thing as the wrong choice here. Of course, your choice will affect the game, but it won't ruin it completely.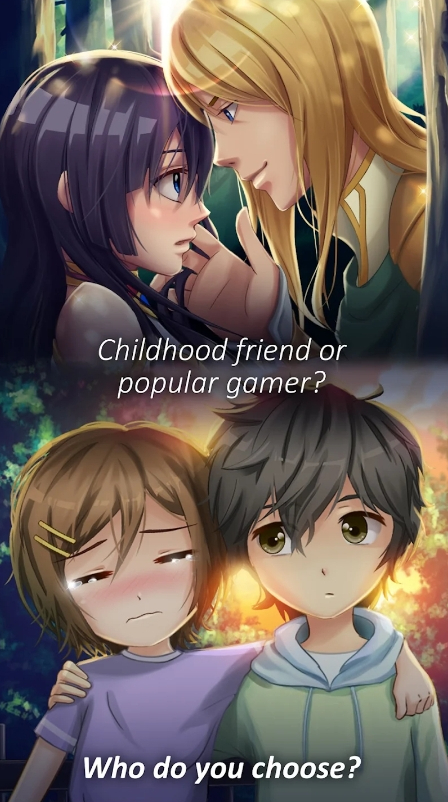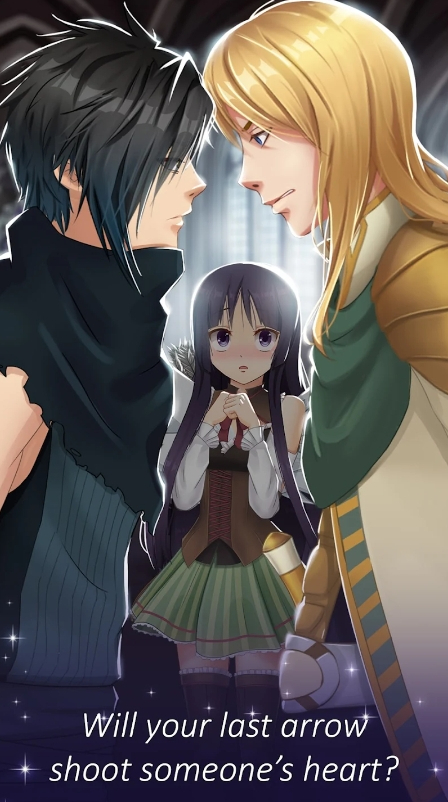 The Arcana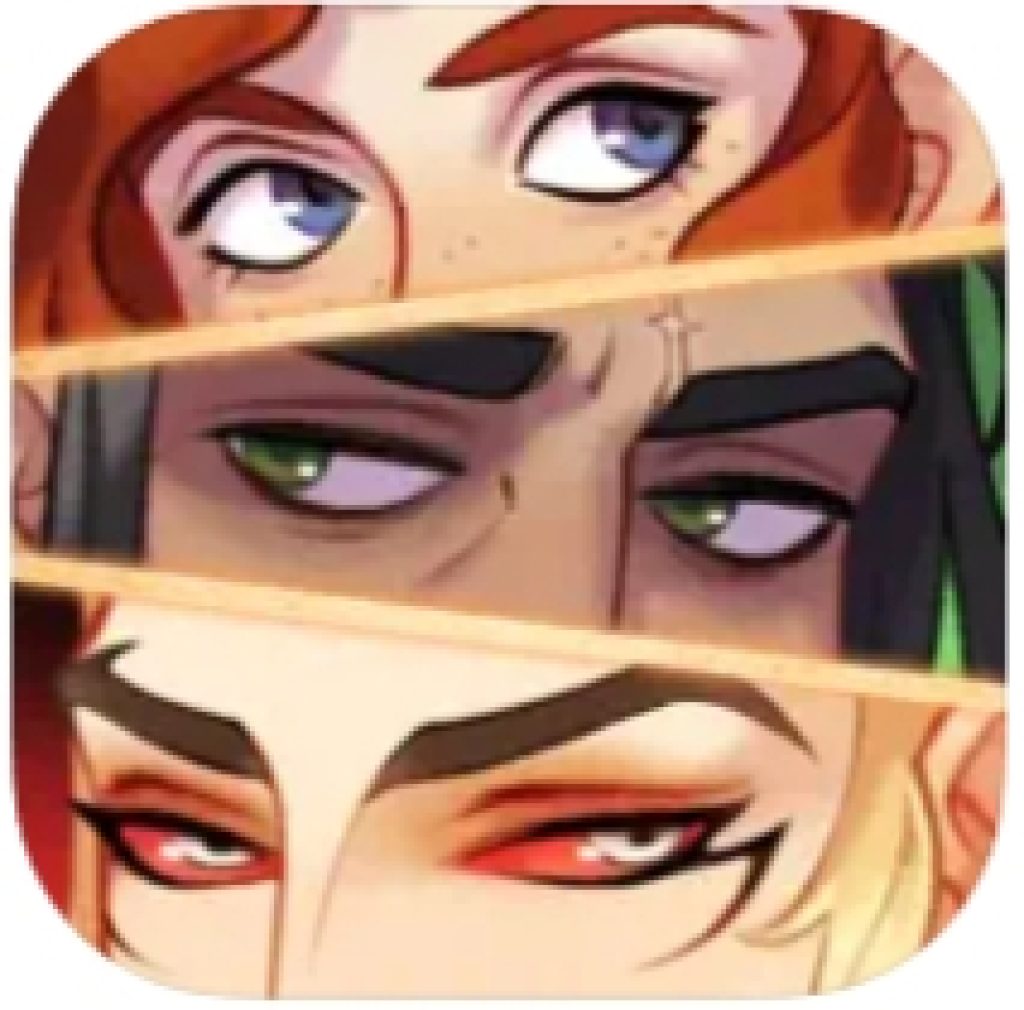 If you're looking for a game with magic, mystery, and of course, romance, this is one of the best options to go for. This game brings you into a captivating magic world filled with fascinating characters, intrigues, and wonders. It actually lets you pick pronouns (which most games ignore) and offers a bunch of LGBTQ+-friendly love interests if needed.
In this game, you are a tarot card reader who wakes up with no memory whatsoever. An unknown person comes by, offering you an invitation to a Palace, but it's not that simple. You'll actually need to expose the mystery of their slaughtered mate. As you arrive at the Palace, you'll meet a bunch of characters of all kinds: magicians, doctors, countesses, and all that.
All the character keep their secret and some of them are not who they seem to be (but not necessarily in a bad way). The journey you're about to take will be filled with mysteries, flirting, drama, and steam. You'll get to develop connections with multiple heroes at a time, there are no limits.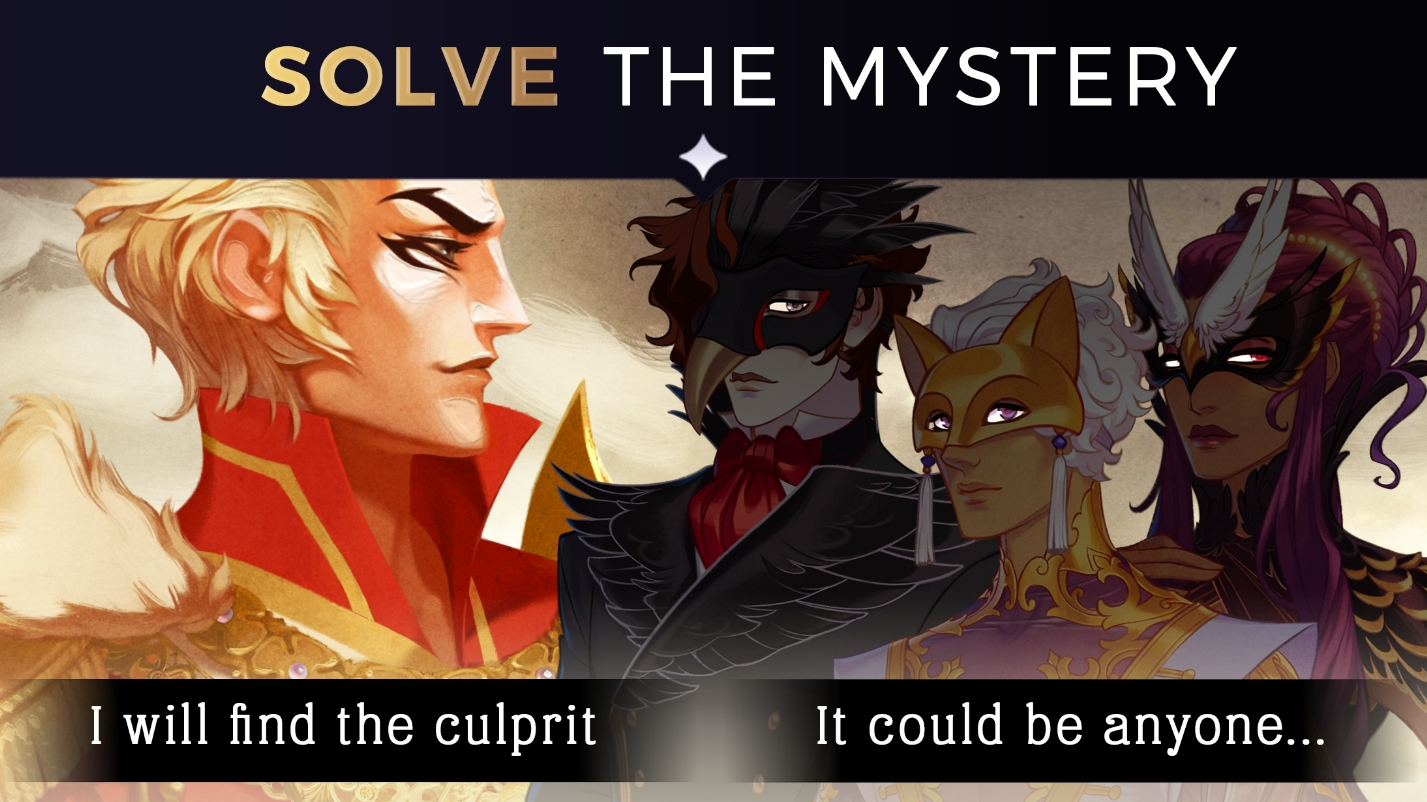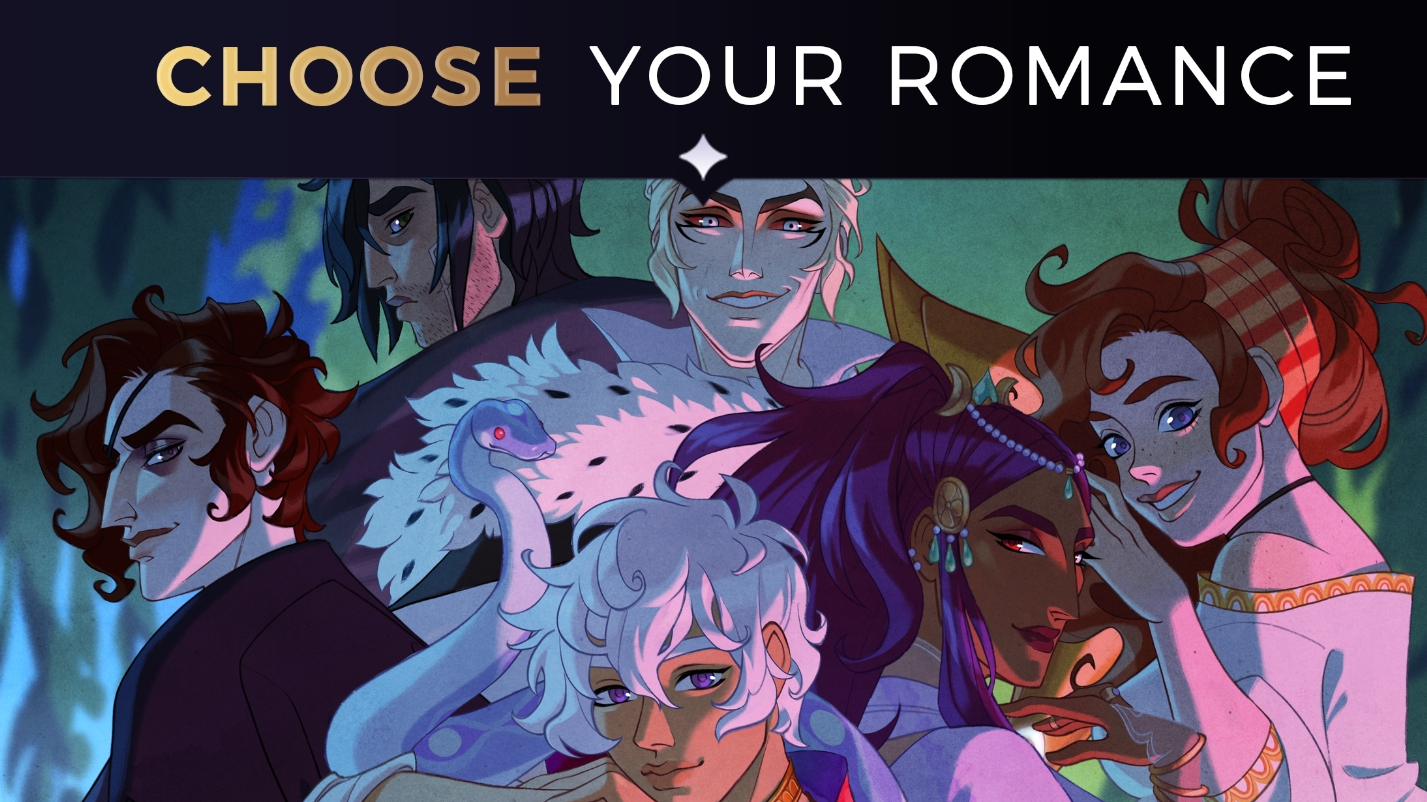 Ikemen Sengoku Otome
This game starts with you getting a dream job as a fashion designer. Seems like a classic love story sim that takes place in real-time, but no. You start jumping back in time and end up in an alternative version of XVI-century Japan. There, you accidentally alter the history and end up needing to spend over 3 months in the company of famous warlords (one is more handsome than the other).
You won't be able to go back home before that, so the only option is to make friends and make a connection with the characters to kill time. The game has stunning visuals and a soundtrack that adds up to the vibe and overall atmosphere.
There are over 10 characters you can develop romantic relationships with, and it's for you to decide who it's going to be. You'll get to control all the encounters and watch the story unfold before your eyes. The avatar is fully customizable, and there are plenty of outfits to unlock during the game.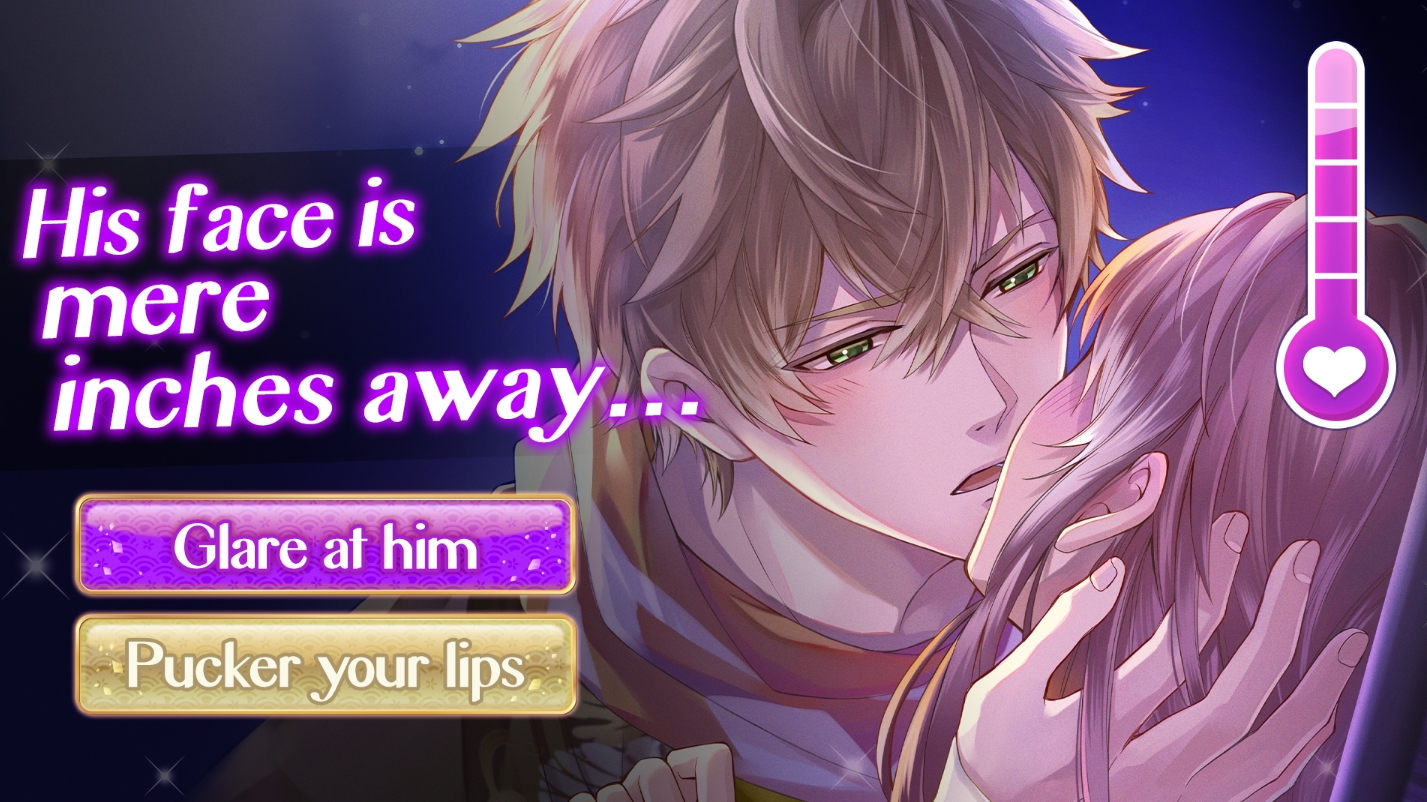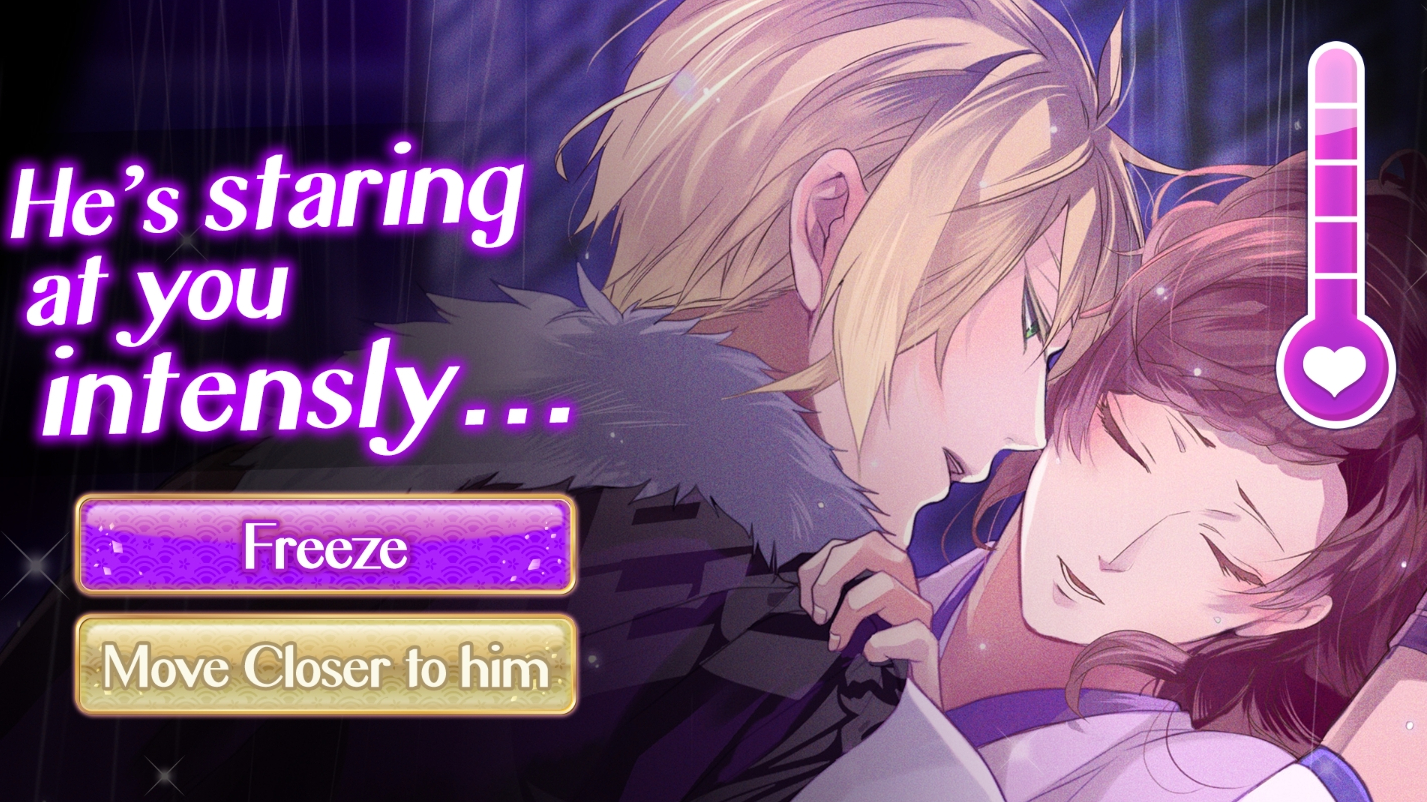 Midnight Cinderella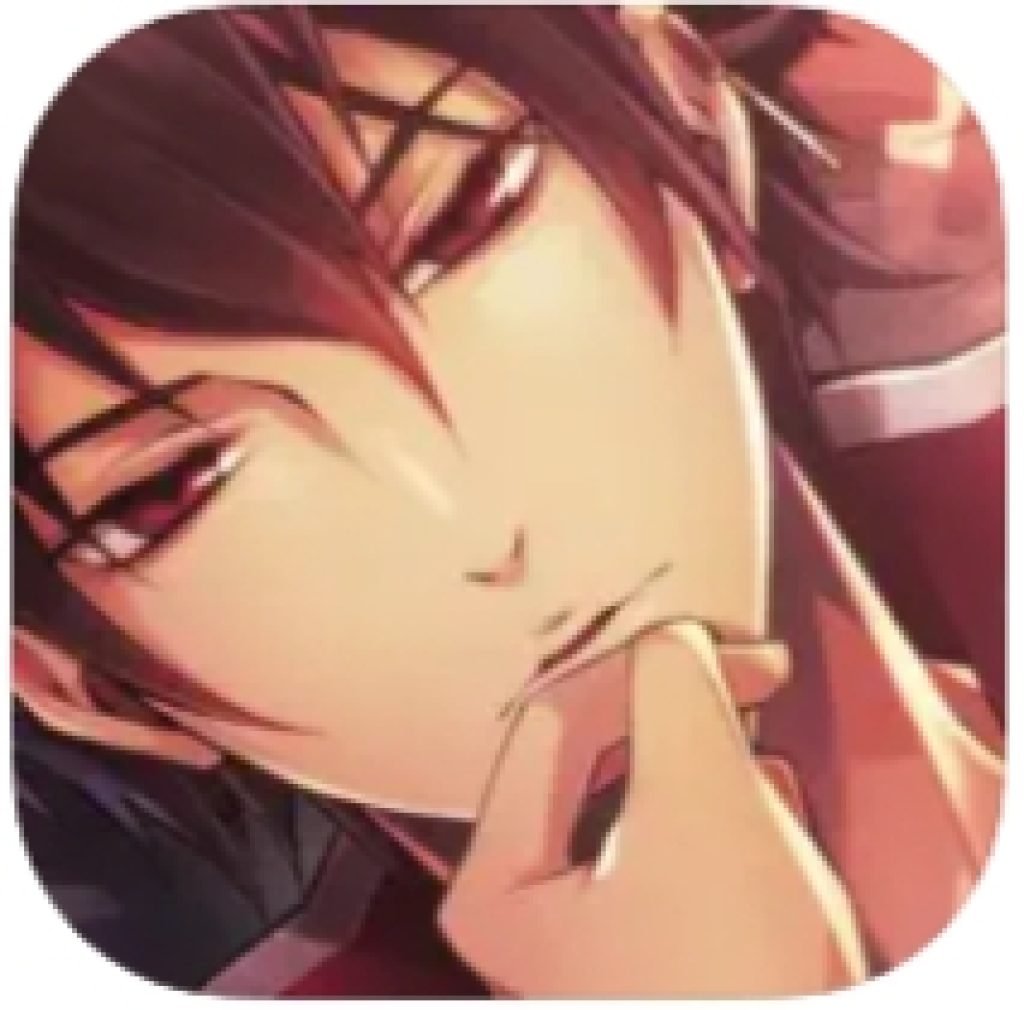 This game starts with a twist, literally. For some reason, the stars align, and you become a princess of your country. And guess what your first take is? That's right, to find the price. What else could it be, right? So you're about to play some kind of bachelorette. There are dozens of guys ready to become your true love, and it's fully up to you.
The good thing is the personalities of the characters really seem unique and different. There's a sassy knight, the not-so-friendly duke, a tutor, and even a kind of the neighboring land. So who will it be? You'll get to host balls, travel in horse-drawn carriages, and pick fairytale gowns to impress your cavaliers.
The game is beautifully illustrated, and you'll get 5 more chapters to progress every day. You'll also get to customize the look of your characters, and there are dozens of dresses to try (and even more to unlock). There are also a couple of mini-games to diversify the experience and let you unlock more chapters early on.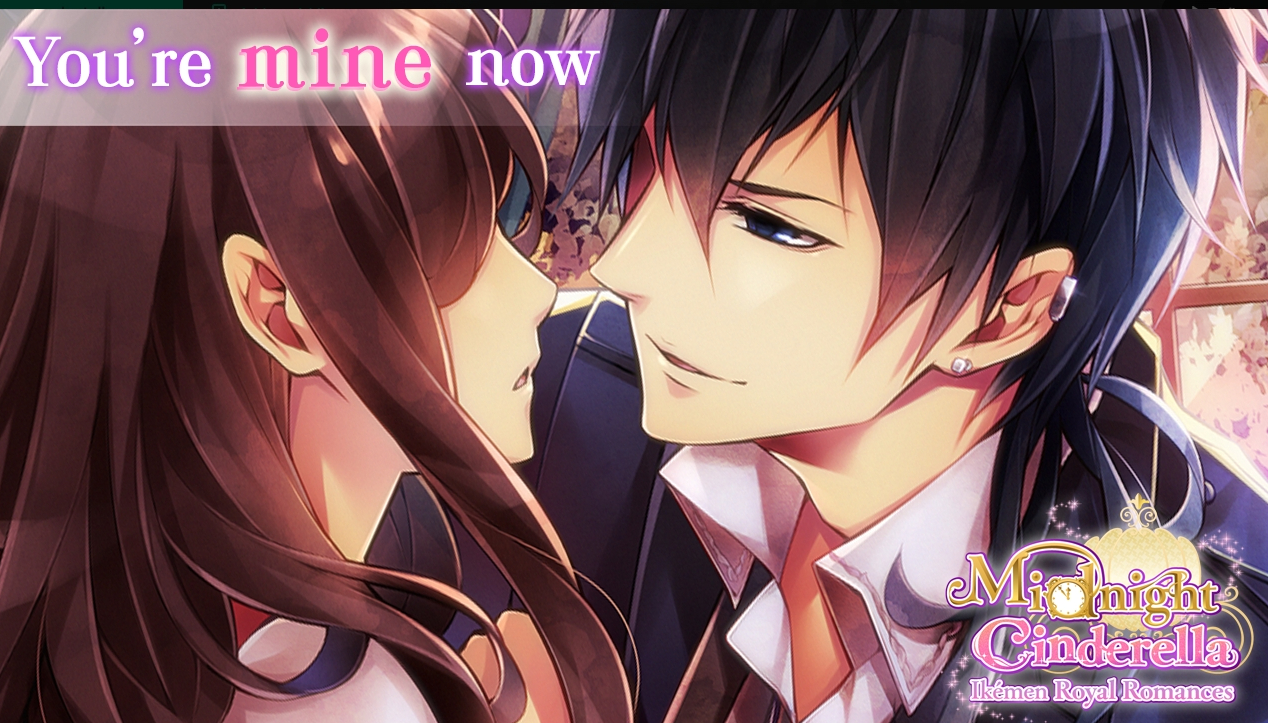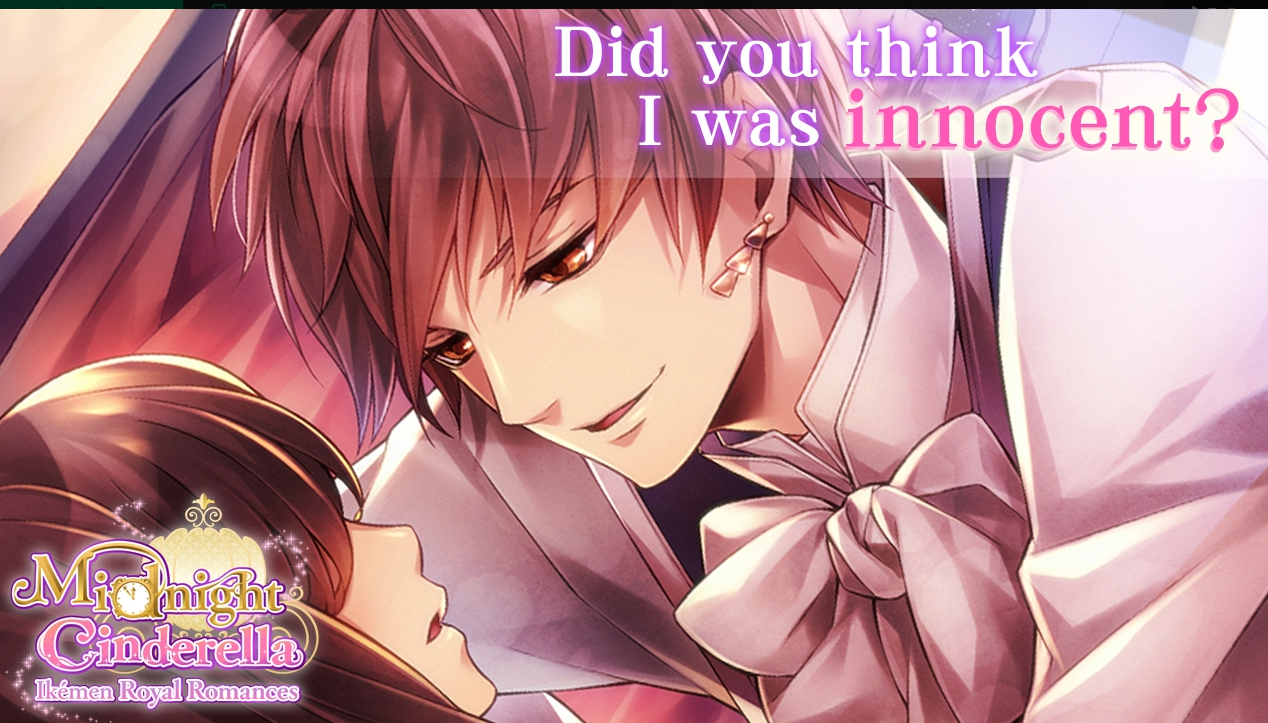 You may also check: 11 Best Visual Novel Games
ChatLinx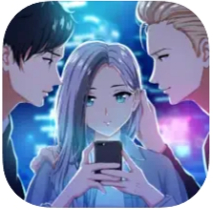 And lastly, we have a love sim game based on chat. Your gal here is not only to find a romantic partner and make some friends but to solve a dark mystery as well. As always, you'll get to devise how your story will go by making decisions that affect the plot and build relationships with other characters.
The game lets you create an avatar, and there are tons of customization options to try. It also features voiceover in English, so you'll get to immerse in the process even more. The graphics and animations are great, and all the characters look beyond attractive.
The game offers several potential partners to pick from, and there are various endings depending on the choices you make. The story is packed with romance, drama, heartbreak, and betrayal, so get ready to get emotional. Thus, you'll be able to replay the game several times and come to a different ending each time.