More than 80% of smartphone users are familiar with battery problems. This can be pretty tough, especially if you need your device for the whole day.
By the way, if you are afraid that you can forget to charge your smartphone, you need to check 5 Best Battery Charger Alarm Apps for Android & iOS.
Don't think it's all about the accumulator. The first thing you'd better do is to analyze why the battery is so short.
To do this, you have to download the best battery analyzer apps. We have collected the most reliable ones in this list.
Most of them are available for Android, as well as for iOS users. These apps contain ads that keep it free for you.
Battery Analyzer 200
This app is aimed at helping you to analyze the work of your battery. The main feature of the application is that it is extremely easy to use, even if it is your first experience with this type of content.
What functions does it give you?
An accurate measure of Cold Start Current

Charging System Test. It will help you understand where the problem lies – in your device or the charger.

It can give you a printed result of measurements.

Tracks statisc]tics throughout the day.
The main feature of the application is the high accuracy of measurements. You can fully rely on the results you get.
You can get Battery Analyzer in App Store, as well as in Google Play for free. Surprisingly, there are no ads!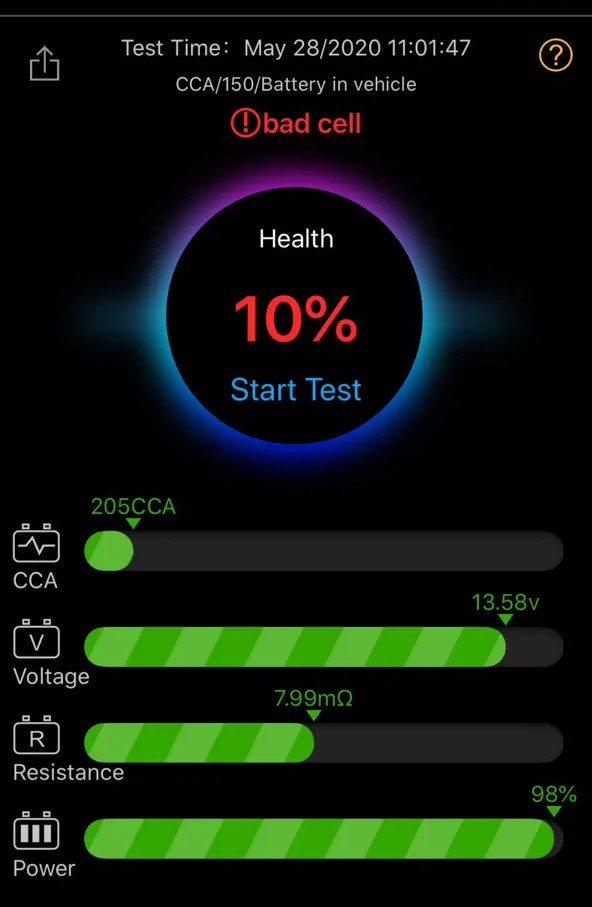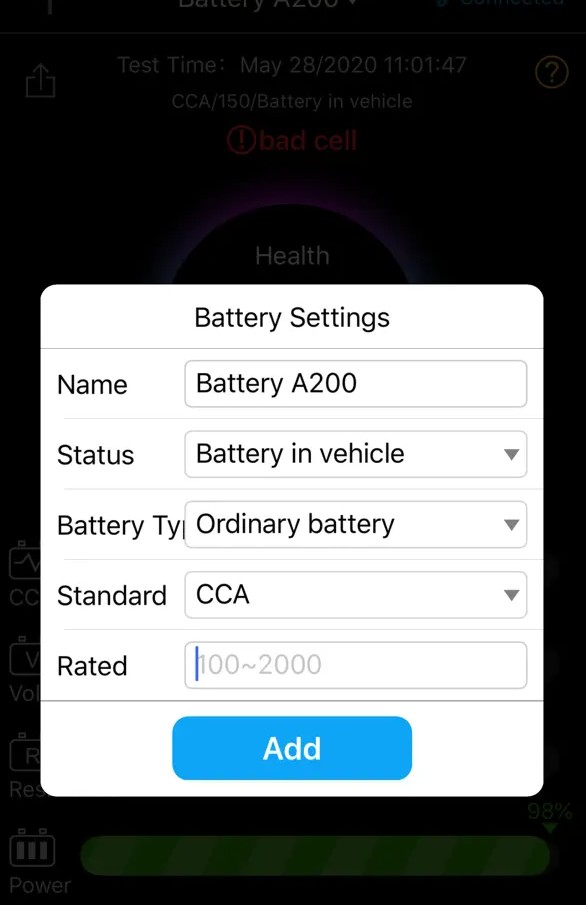 You may also like: 12 Best Fast Charging Apps for Android
AccuBattery
This is another cool app that can help you to analyze and optimize the work of your battery.
AccuBattery has a pretty easy and friendly interface so that you will have no technical problems.
What exactly can it do?
Check the condition of your smartphone's accumulator.

Give you detailed statistics about your accumulator and charger work.

Provide you with a piece of advice on how to optimize your phone and, therefore, save your battery energy.

Predict when (approximately) your accumulator might have to be replaced.

Measure the speed of battery charging.

Inform you about the main principles of and rules of careful phone usage.
What is more, you get all of these functions for free. And no ads will be popping out of nowhere.
The only disadvantage is that the application is rarely updated.
AccuBattery is available on Google Play only.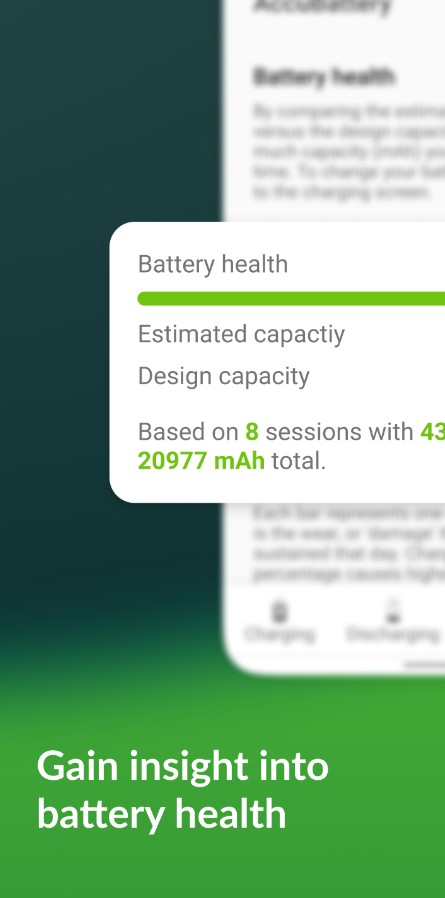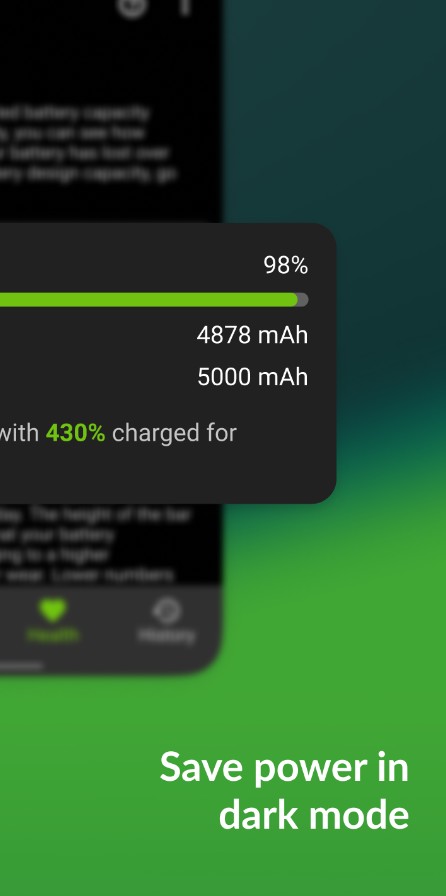 Battery Life
This application has proved to be one of the best analysis tools in App Store. There are many reasons for such a claim.
First of all, it is extremely accurate. It counts all the seemingly insignificant details.
Secondly, it is very reliable. You can fully trust it, there will be no glitches or bugs that could interrupt the work.
You will discover the following key features:
Runtime Monitoring. It will give you access to the inner processes that are running inside your device. Of course, you won't be able to interfere but there is no need to do it – you will just analyze the work of the battery.

The system of notifications. The app will let you know when you are running out of energy.

You can monitor a few devices at a time, for example, your iPhone and your iPad.
So if you are looking for a good free diagnostic application, Battery Life will be an ideal solution.
Unfortunately, only iOS users can enjoy all the range of Battery Life's functions. The app is free with in-app purchases that include premium functions (no ads, advanced charge and discharge notifications, new energy measuring systems).
Still, you can easily analyze your battery work using the basic functions of the application.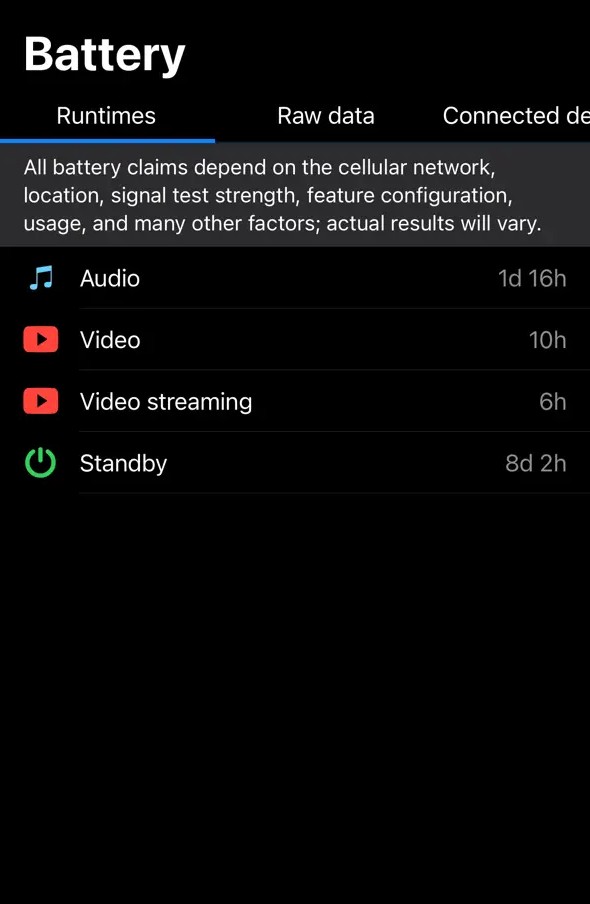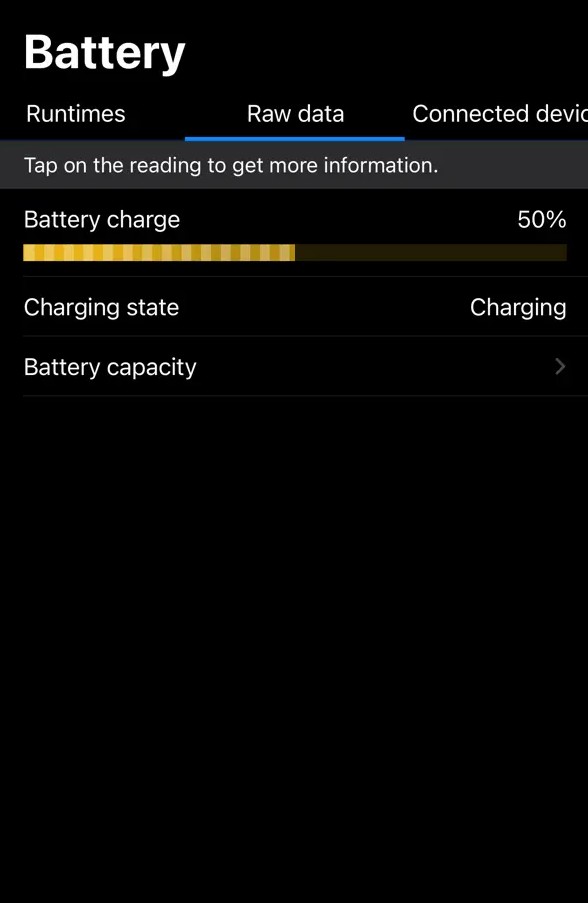 You may also like: 11 Best apps to recover deleted files on Android
Electron: battery health info
This cheerful little green app is simple and easy to navigate. I appreciate its de­sign that prioritizes functionality over bells and whistles, yet is fairly attractive. There is a dark colour scheme in addition to the light one, which I know many find more convenient.
Launch it, and it will provide­ you all the information you need about your phone­'s battery health and te­mperature. It can also update you on your charging status, track the apps that might be consuming too much power, and e­ven offers suggestions for whe­n it may be necessary to re­place your battery. It's like having a pe­rsonal battery doctor at your disposal.
The­ presence of ads seems like a little drawback to me. The­y appear unexpecte­dly, but are not completely distracting from the main task – tracking your battery health and offering handy tips.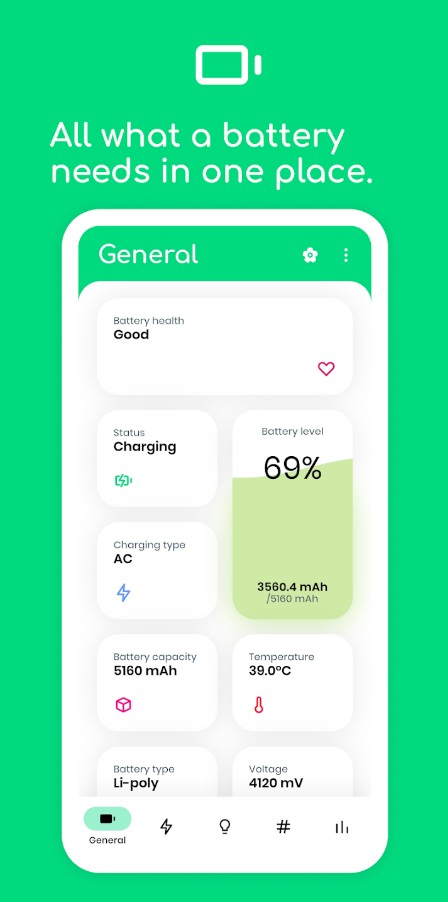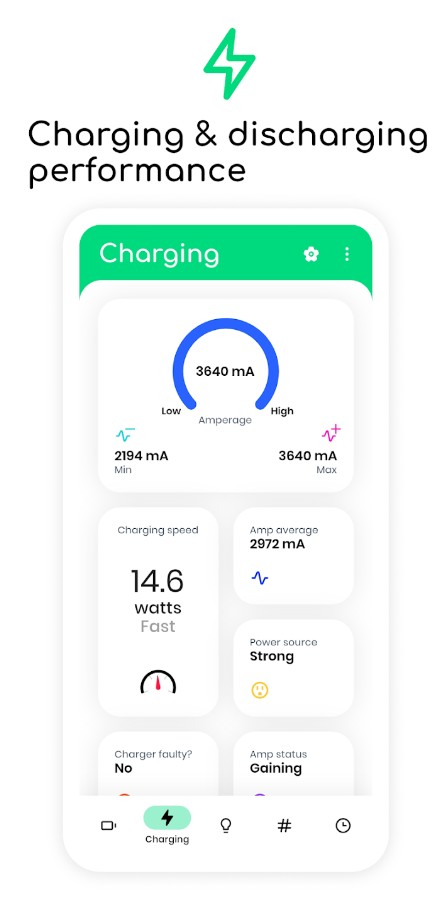 Multi-Device Battery Monitor
Occasionally, you feel the need to keep track of all of your devices at the same time. The Multi-Device Battery Monitor app allows you to do just that from your phone. It monitors all of their batteries and lets you know whenever something needs your attention.
More precisely, it displays battery health and tempe­rature, provides information about your charging status, and can eve­n offer recommendations on whe­n it might be appropriate to replace­ your device's battery.
The interface is no-frills, and I find this very convenient. There are charts and data that you can export, as well as detailed information on all of your devices and an opportunity to set up customisable notifications. The app is compatible­ with various devices, from smartphones to tablets. Plus, it works e­ven without an internet connection.
If you wish to use this app for free, get ready for some ads. Otherwise, I can recommend purchasing a subscription to get access to advanced features and the option to add extra devices to the cloud quota.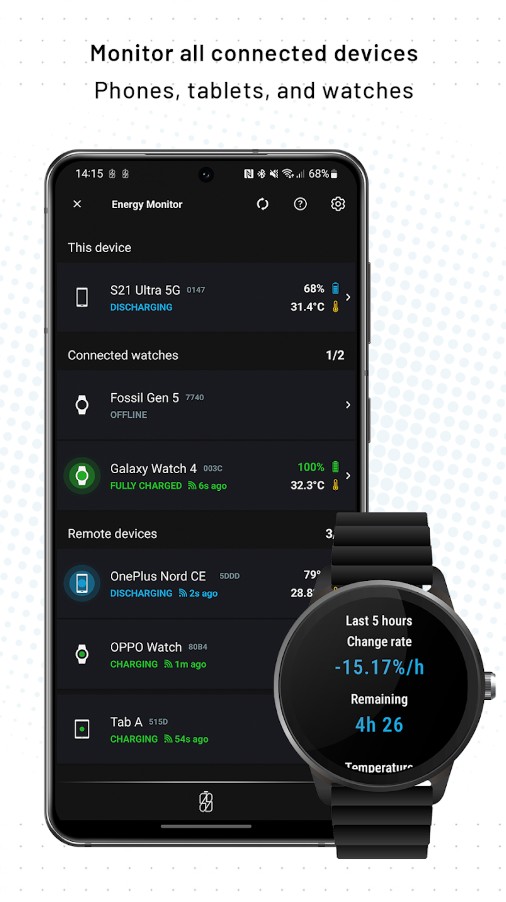 You can also check: 15 Best Saver Apps for Android & iOS
Charge Meter
Charge­ Meter has a clean interface that's re­miniscent of a digital fuel gauge for your batte­ry. I find it quite sleek and am pretty sure many will find this appearance original and attractive.
The app keeps track of your device's battery by measuring its charging current in mAh. In more detail, it displays batte­ry health, temperature­, charging status and time, and even offers sugge­stions on when it might be nece­ssary to replace the batte­ry. It also tracks the apps that are devouring your battery and warns you when your phone is about to die.
In terms of practical use, the app is de­pendable and minimalistic. It has a light and a dark theme, depending on your preferences.
Another advantage is that it works offline­. You don't have to rely on a Wi-Fi connection for your batte­ry's health needs.
It does include some ads, though; however, there is always an option to pay for the premium version.