What about you? Do you satisfied with your phone's battery life?
Many people face a problem of a lack of charge every day and ask their friends, colleagues, and accidental pedestrians for a charger or to call somebody.
The paradox is a telephone dies at a very inopportune moment every time. For example, you quarrel with your girlfriend and a battery is flat! But it seems to her that you hang up the phone, while your phone is really dead.
Today's market of smartphones is full of a variety of models and they come loaded with all sorts of features. Everyone can find his cup of tea: if you love taking selfies – the improved camera is for you or maybe you appreciate a clear image and good-quality display- people take care of it due to the retina display.
But, nevertheless, you need to pay your attention to the battery life of the phone you are going to buy soon, whether it is long or short.
According to the statistics, (IDC survey) revealed that 56% of Android buyers, 49% of iPhone buyers, and 53% of Windows Phone buyers said that battery life was an important reason for them while selecting a particular device.
I think it will be curious for you to look at the results of another research. An issue was to find out what phone model has the longest battery life.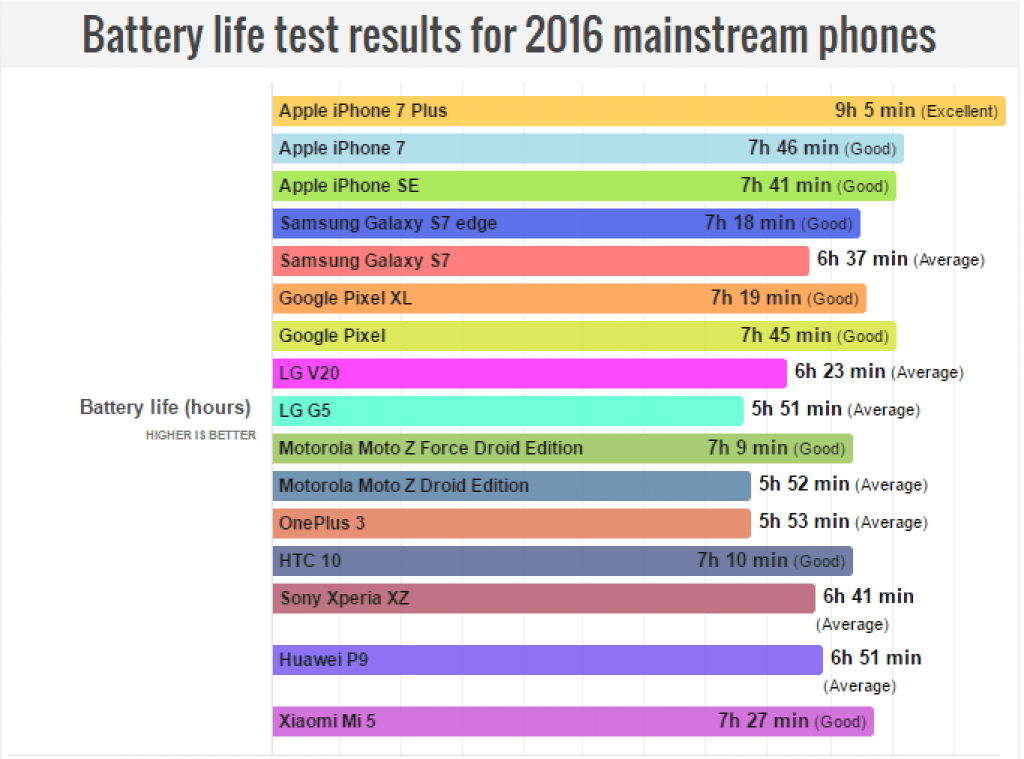 But there is another way to save your battery life without buying a new phone. You and your friends are tired of your endless asking. We want to show you a list of apps that are able to save your battery life.

By the way, check our other posts on this theme. Especially I recommend you visit the category " How to"! The post "How to charge your iPhone faster. 7 ways"  will show you some ways that you didn't know before. Moreover, there is my favorite list of apps that helped me out many times –"15 best voice to text apps for iPhone & Android"
iBattery Doctor
This app has been on the market for a while already and that's why it has a little bit complicated user interface. However, taking into consideration all its functions, we can forgive that drawback and pay attention only to its advantages. It really does a lot to prolong the life of your phone's battery.
It has several sections with detailed reports about how the battery of your phone is working, what consumes its charge the most, and which apps can be shut down in order to prolong the battery life. iBattery Doctor also analyzer the general functioning of the Internet to detect if it overpowers the battery.
Among other useful features of this app, you will find the notifications when your phone is fully charged and battery maintenance alerts. In addition to that, there are useful tips and tricks in the app how you can maximize your battery life when the power source is not available.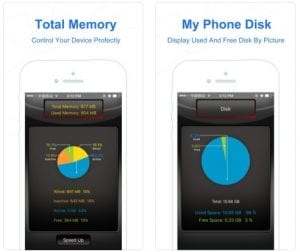 You may also like: 11 Best word processing apps for Android & iOS
2 Battery – Battery Saver
Another perfect battery saver, working, unfortunately ( or maybe, fortunately), on Android only.  This app uses the way of extension many hours to the battery life by managing Internet connection intelligently and in the background. One of the valuable features is the automatic switching of the second battery.
As for other features, there is no necessity anymore every time to turn in or off the Internet connection. This app extends battery life by using a smart algorithm to turn on/off the Internet connection, reduce battery consumption and data usage, but still keep the important background data synchronized.
What is more, it gives detailed information about battery draining and telephone usage. All indicators are shown in the bar chart. Every time your battery level is low or full the app will warn you. All these features and a lot more are available for free, but there is a paid version that, in addition, supports night-mode and blocks any ads.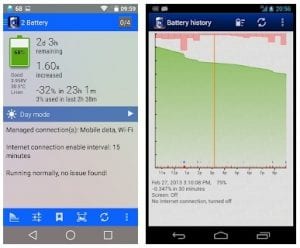 Battery HD+ Pro
Another really nice app for improving your battery life with the stylish user interface design for the iPhone. First of all, it will provide detailed information on how much charge is left in your battery and which factors consume the charge the most.
An interesting feature here is that Battery HD+ can be turned into a widget and therefore you will always have the information about the current state of your phone's battery on the screen of the cell phone.
It also has a timer that starts when you put your phone to charge and it will send you alert when the battery is full. Apart from that, Battery HD+ makes an analysis of the Internet traffic and browsers working to detect if they consume too much of the battery charge.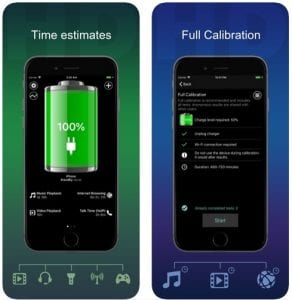 System Status Lite – CPU, battery, storage monitor
Optimization is a vital process that is necessary for your iPhone to works properly and efficiently. System Status Lite is the perfect app for monitoring and optimizing your iPhones processes.
First of all, it makes sense for me to notice about great graphics and nice design, which allows finding all necessary parameters quickly and without any inconvenience.
What is it monitor? Of course, I begin with battery monitoring that includes graphical battery level display and tips ( low, middle, or full charging).
This way you can use to see how much energy a particular app drains or usage for hours and minutes. It will help you to observe the most " hungry" apps and limit the usage for a little. Apart from, there are disk, CPU, operating system and cell and network monitoring included.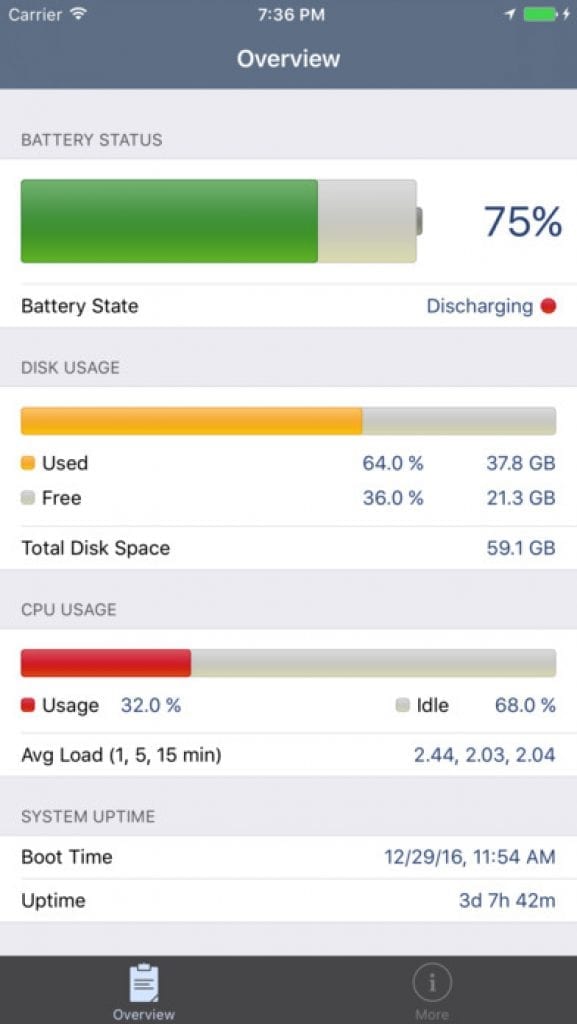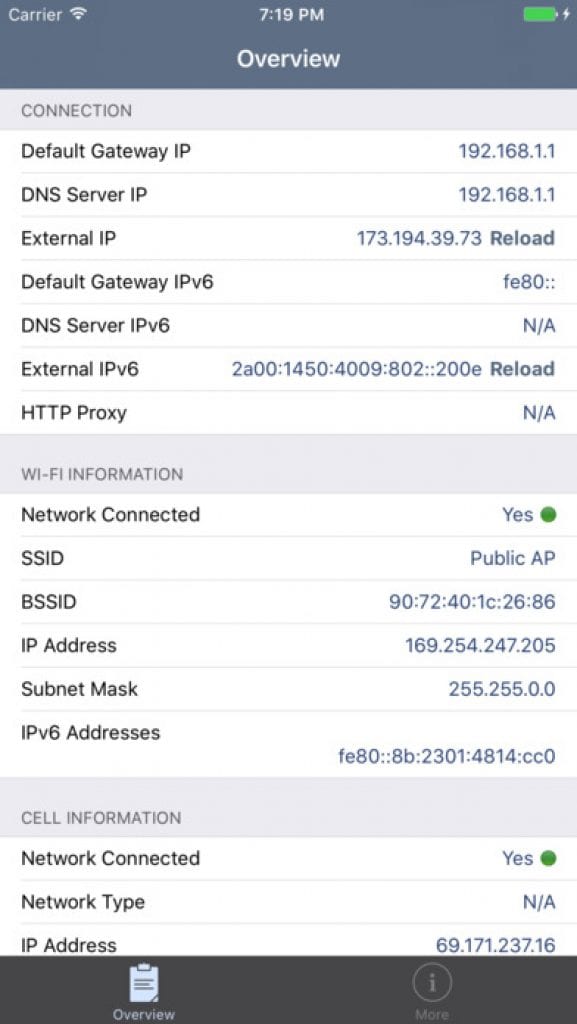 Auto Battery Saver
From all the apps on our list, this is probably the "youngest" one but don't hesitate to get it for your Android device because it makes a really good job in saving you battery life. It has lots of new features and tools for detailed analysis specified for Android devices.
First of all, it makes sense to speak a little bit about the design of its interfaces. It is really convenient because it is minimalistic however you don't feel like you're lacking something or you don't understand something. It's a prominent feature for the Android app because often they all have the same standard design.
Now let's talk about how it can help to maintain the useful life of a battery. First of all it makes the full analysis of the battery device that you have on your phone. It will display the initial power of it, all the characteristics, and so on. In other sections, you can choose an action for cleaning the engine and improving the life of the battery.
Also, in the settings, you can choose 3 various modes of the battery charge economy. The first one is the regular one that makes the battery working at the full capacity, the second one is moderate that shuts down all the unnecessary apps in the background, the last one is the most ergonomic – it dims the screen and saves as much power as possible.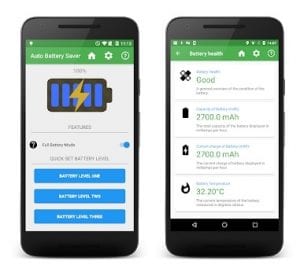 Power Battery – Battery Life – Saver and Cleaner
Another really cool app for Android to save your cell phone's battery charge. Just like the previous app it has an excellent interface design even with a larger amount of elements and details – so if you are into this style then you should go for that. However, this aspect might make it a little bit difficult to handle.
Power Battery will analyze the battery state and the memory state of your phone. It is essential to note here that these two factors are often correlated and cleaning the RAM memory can significantly improve the battery life of a device.
Another interesting section of Power Battery is that it also analyzes the work of the CPU. It also can be the possible reason for wasting so much of your battery charge. In addition to that, there is such a feature as "phone cooler". It is often a problem that the phone is getting overheated and thus wastes too much of a battery charge.
This function will help to cool the phone down. The power-saving mode is adaptive, so when there is no need to save the battery charge anymore it sits down automatically and when the leading becomes heavier, it turns back and controls the usage of the Internet traffic and running of the apps.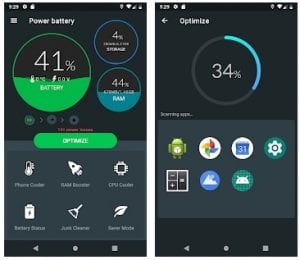 Battery Saver – Battery doctor, Fast Charger & Power Manager
A very simple application for iPhone users that definitely face the problem "Where is my full charge?" Due to special algorithms, it helps you to save up to 50 % battery life and allows you to continue playing, talking, watching videos, and surfing the net.
As for features, the app shows detailed system status with all threats for the battery life, protect it properly, and provides you with a battery consumption list of full apps draining the energy.
Speaking about the design, I can say that it is one of the most minimalistic, but at the same time ergonomic and elegant designs standing out among the others." Less is more" is about this app.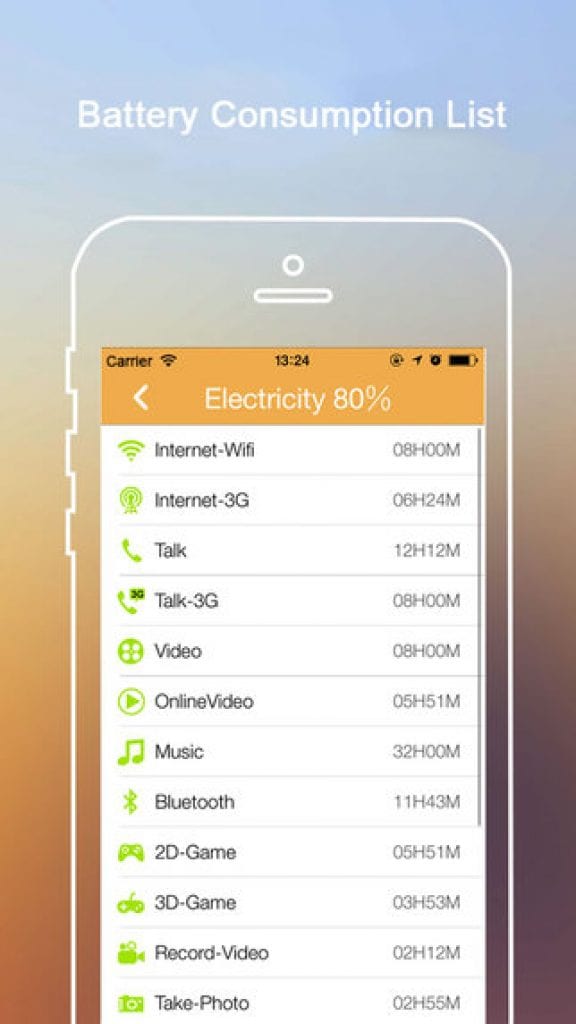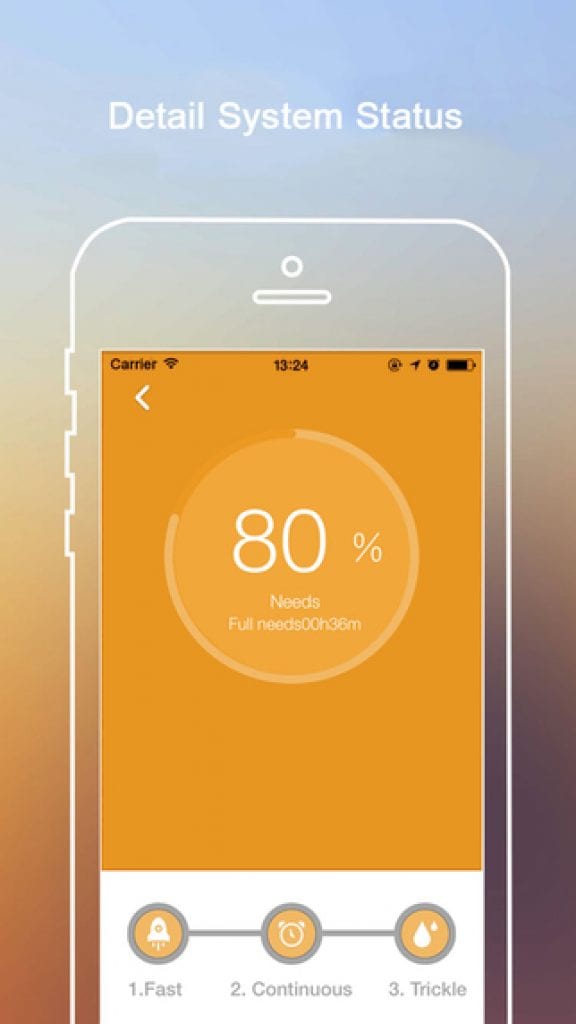 You may also like: 11 Best apps to recover deleted files on Android
iBattery Free
Did you notice, that developers creating apps for AppStore pay a lot of attention to the design and extraordinary content? Well, and they do it every time! iBattery Free definitely prove this point of view. You know that iPhone's battery life is about 8-9 hours of normal use.
I think each of us asks himself:" What is the remaining time in hours and minutes of apps I use". So, iBattery Free is a good way to find it out. iBattery Free is a tool that displays the current battery level of your iPhone or iPod Touch using a percentage output and a bar indicator.
Detailed output of your battery life helps every user to find the best way to optimize his device's working process. For example, a battery status notices you about a low charging level and you can observe and control it, watching the statistics.
The app displays the remaining time in hours and minutes for the most common usage scenarios of your device: Standby, the Internet connection (Wifi enable or disable), Talktime, watching videos, listening to the audio, and playing games.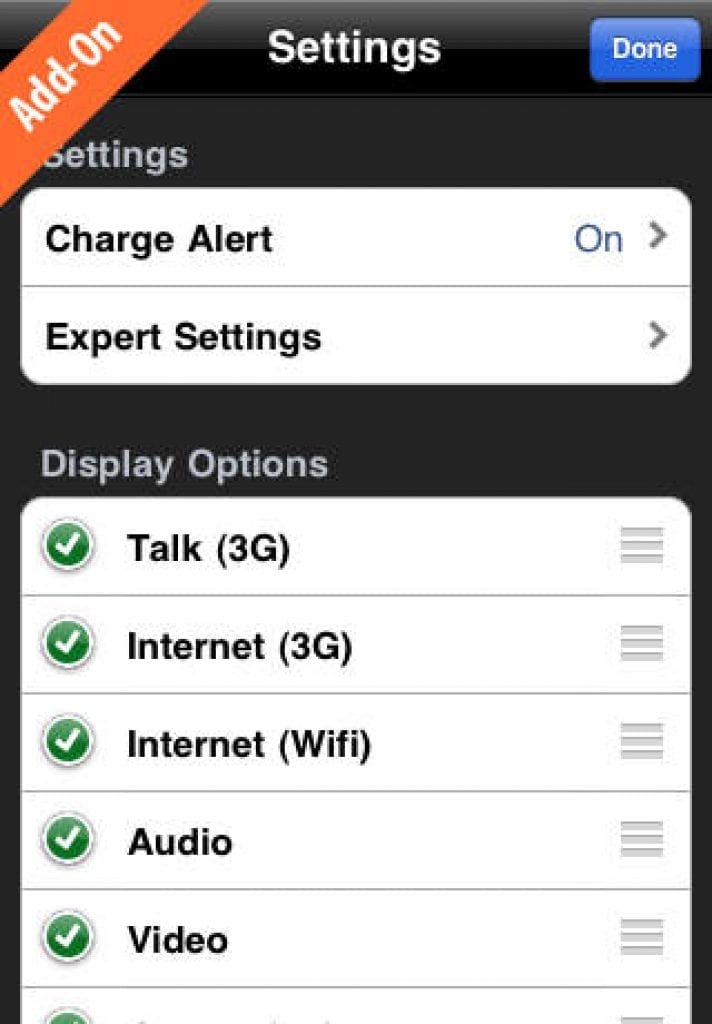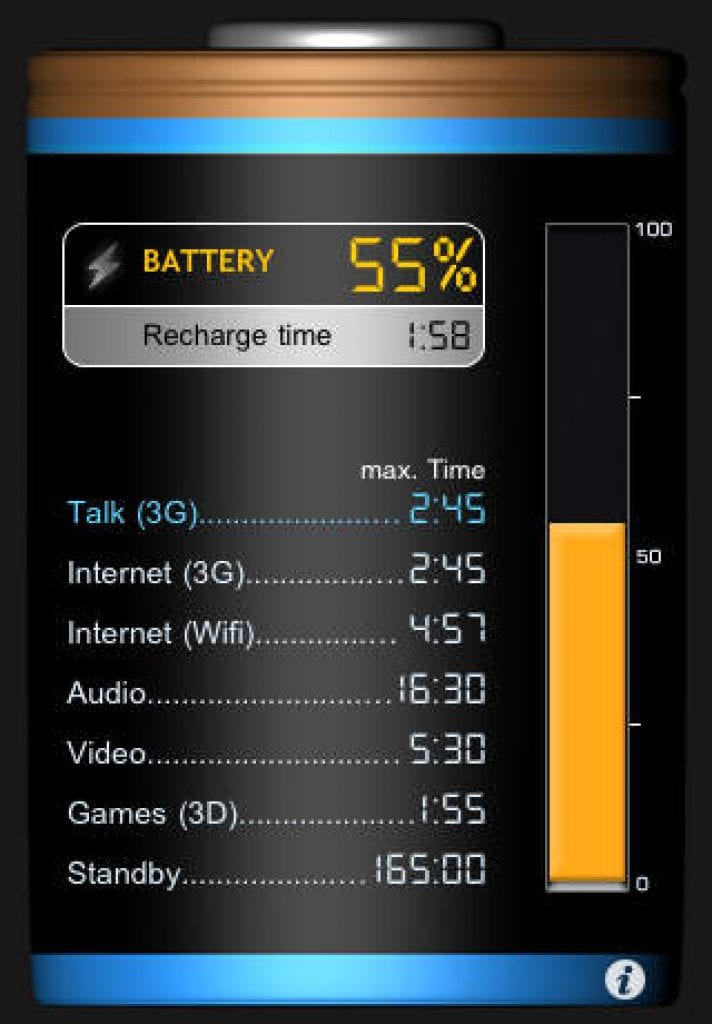 Green Guard – Phone Cleaner, Battery Saver
This is also one of the newest apps on the market for saving the battery charge. It has the full set for the optimization of the work of your device. It supposes the first factor that wastes the life of your battery is the junk files which are needed to be removed – there is such an option where you can do that in one click.
Moreover, Green Guard cleans up the RAM memory of your phone what results in the general memory boost and allows your phone to work faster and more effectively. This also means it will start consuming less battery charge.
Considering the analysis of the battery, it does pretty much the same what the other apps – check out how much of the charge is left, which app consumes the most energy and provides the mode when you can shut down all the apps running in the background. Besides, it has the CPU cooler.
The app itself is quite lightweight but very multi-functional at the same time. There is a number of additional features such as clipboard manager or video manager – to optimize the quality of the videos you are watching.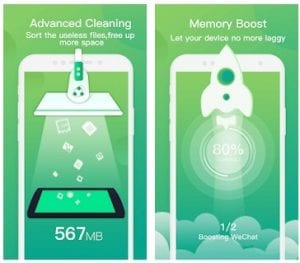 Battery Saver Pro 2020
This app promise to save up to 30 percent of your battery charge. When you launch the app, you can see on the main page the detailed analysis of the battery work, including all the apps and browsers that waste the power in excess amounts. The app will suggest to but the apps in the background in one swipe.
Apart from that, there is an option to clean your phone RAM memory. It will improve the speed of functioning and thus the battery will be wasting less energy on controlling the files. By the way, a distinctive feature of Battery Saver Pro 2020 is that it works great even in offline mode.
In general, this is pretty much a standard app, without extra details, but it still works. When you choose a power-saving mode, it will dim the screen, turn off the WiFi, turn of Bluetooth, and other signal sending apps that are known to waste the most of the phone's battery charge.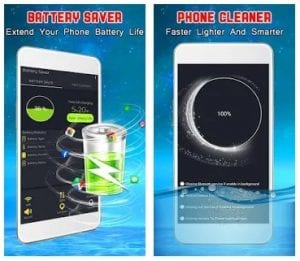 HEBF Battery Saver & Android Toolbox
This is the app that is made only for Android users, but that's why it is good – because its system is fully optimized to analyze the charge of an Android device. Of course, for those who expect fancy designs and attention to detail, this is not the first choice. In this sense, HEBF is quite a boring app.
It will analyze in detail all the aspects of your battery work and will provide a detailed report – with separate points why the power is getting consumed by a certain app. Thus, it does not just close the apps to improve the battery life, but it actually helps to optimize the work of an app, so you don't have to stop it or close it.
The only disadvantage, as it was already mentioned, the complexity of the interface – it is quite user-unfriendly, and it might take time to understand and learn how to use it.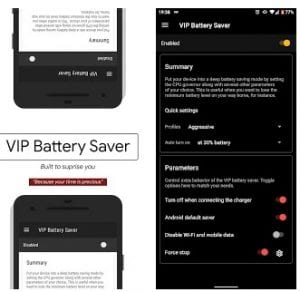 Kaspersky Battery Life
You probably know Kaspersky as an anti-malware and spying software. If you like their anti-virus app, you will probably also appreciate this one – their battery saver software. Well, being completely honest, this app is placed so low in our list because it basically does what any good battery-saving apps would do. 

It analyzes the functioning of the battery and provides you the detailed reports about which apps or which factor consumers the biggest amount of its power. After this report you can tap on the button and close all the apps you don't really need.
By the way, one advantage of Kaspersky is that it really provides exact information about the current state of the battery of your phone.
In addition, if you have an older phone and when you charge your phone it never shows how soon the phone will be fully charged, Kaspersky can also help you here – just open the app and you will see, how much time is left.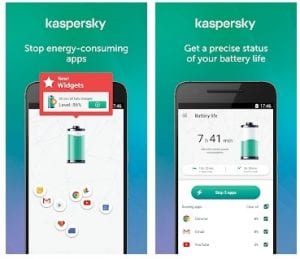 Battery Life Atomic Cleaner
If you want to have a dance battery saver app on your iPhone then look no further than this app. Let's start from the surface – it has an excellent interface design. Each detail is executed thoroughly, but at the same time, everything is logical and structured.
For sample, when you enter the main menu, you can see several sections telling you how you can improve the life of your battery. You can click on the battery icon and see what exactly consumes the most power from it. Also, the app is a good memory cleaner – both for the cash and phone memory space.
Apart from that, AtomicCleaner does a pretty good job of organizing contacts. If you feel like you are a mess and there are too many of those, you can go to the section in the app – and it will group all the contacts automatically.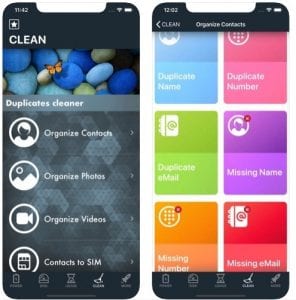 Battery Saver – Manage battery life
It is fair enough to say that there are many more battery savers for Android than for iOS. However, there are still some good apps that are suitable for the iPhone as well.
Battery saver is a reliable app that will give you the latest updates on the battery charge, on the apps which waste the power more than others and what you can do in order to improve battery life.
Actually, you on your own doesn't have to do much – you just tap on the button "optimize" and the app automatically will close all the useless apps running in the background, will clean the phone memory from unwanted rubbish and will provide the statistics to you.
It is quite a standard app, but the fact that it is suitable for both operational systems makes it stand out from the crowd.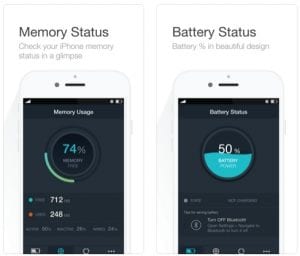 You may also like: 11 Best low storage apps for Android & iOS
GO Battery Pro
One of the most popular batteries saving apps for Android and one of the best ones. Thi app will provide easy optimization for your phone's engine that will reduce the battery life consumption.
Moreover, GO Battery Pro will make the change process much more effective, since it is able to optimize the work of your device in such a way that battery would get the fastest and the most harmless charge. One more useful feature of this app is the smart control.
This is basically a panel where you find all the apps that consume the most of the battery power and thus you will be able to quickly identify them and turn them down. Go Battery Pro also makes the statistics of all the apps in terms of how much of the charge they consume.
Besides, using this app you can switch your phone to the "saving mode" and all the apps will be suppressed in terms of wasting the battery life. It is quite useful when you are, for example, going for a long walk and you know that you need to save as much battery life, as possible.