15 Best apps for finding roommates (Android & iOS)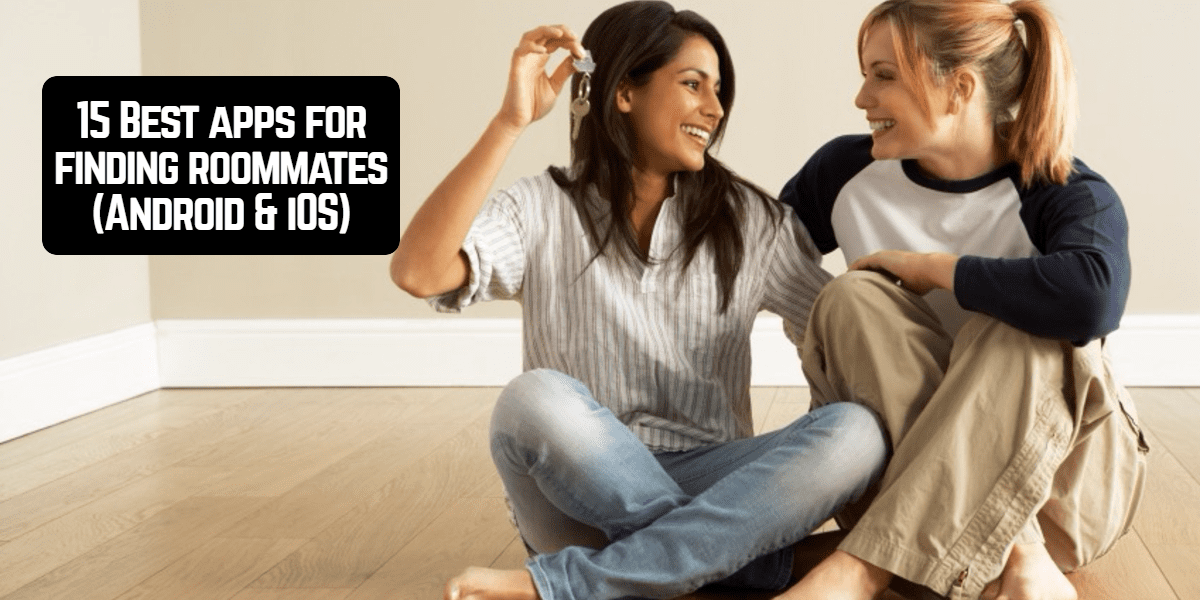 No one will argue that the issue of finding a roommate for joint renting of housing is quite serious. You will have to spend most of your time with him, so it's very important that you match each other in character, and it's comfortable for you to be in each other's company.
The best way to avoid conflicts with a roommate is to first choose the right roommate. Of course, choosing a neighbor, it is worth paying attention to his benevolence but this issue should be approached more thoroughly and many points should be taken into account.
Therefore, we have prepared an article 15 Best apps for finding roommates for you so you just got lucky with a neighbor and you live with him soul to soul.
Roomster
This service is your assistant in finding neighbors for renting housing. Look for neighbors, a room, housing or apartment for rent.
To rent a house together is beneficial for the sake of economy. Roomster has been on the market since 2003. It guarantees you safety and convenience. The program will provide you with a list of applicants that suit you in the best possible way. The application unites people regardless of their budget in more than 192 countries.
Use Facebook to create a profile and search for roommates.
Tell the program about your personal interests lifestyle so that you can find candidates more accurately.
The application has a chat room in which you can safely communicate with a potential roommate.
The service also provides a list of apartments that have been placed by people looking for a partner.
You can post ads about renting a house and people will contact you.
The application is an affordable way to find cohabitants, which has a 24-hour technical support.
Get it on Android
Get it on iOS
Joomie
An international group of teenagers has created a mobile Joomie application for prospective students and students of Jewish origin that will help them find the best candidates for neighborhood in the dorm room.
In English slang, the word 'joomie' means a "cheerful Jewish neighbor". In order to select the most suitable neighbors, at the beginning of the application, the program asks the user a number of questions about its belonging to Jewish youth movements, observance of Shabbat and kashrut, favorite music, sleep habits, and other features. After that, Joomie presents a list of future and current students of the university of interest, whose habits and interests are similar to those of the seeker.
The free Joomie application will greatly facilitate the life of Jewish students, who are forced to create new youth movements after enrolling in American universities.
Get it on Android
Roomi
Roomi is an application, which helps the smartphone user to find a suitable roommate.
The user of the application must first fill out a small questionnaire about himself and his habits. In it, there are, for example, questions about whether a person has an animal with him, whether he is against other animals in the room, what foods he prefers, how he spends his leisure time, and so on. When the questionnaire is completed, the system looks for more or less suitable cohabitation options.
Through the application, you can contact a potential neighbor, ask him in more detail about his habits, and also reserve the time for viewing a particular room at the touch of a button – the offers are also aggregated in Roomi. With the help of messages in the application, you can contact the owner of the apartment or room – and ask him/her questions of interest.
Get it on Android
Get it on iOS
SpareRoom USA
The developers of this application helped more than 6 million people find a suitable neighbor in the UK, now they decided to move to the US. Find a roommate from your smartphone – it's easy and simple.
The application received the attention of such major publications as New York Time, Time Magazine, and others. So, the application is trusted and it really helps people.
The app is absolutely for everyone
The program will be interesting to everyone – from a simple resident of the United States to a person who has just moved to the US to study or work and needs a partner to rent a room.
Find the ideal neighbor
Find a good, adequate roommate is not such a simple task. However, in the application, you can set a convenient filter to select a candidate, which guarantees you a 100% advantageous option.
Wide choose
The application searches for roommates across the vast US territory – from New York to San Francisco.
You will not be left without help
In the application, there is a support team that is ready to help you with the selection of candidates. Contact them by phone or email. They are always in touch.
Get it on Android
Get it on iOS
Nooklyn
The app-search engine of apartments, roommates, and also it helps to explore nearby territories.
Here you will find a community of roommates with whom you can communicate safely. Match with the applicants for the room, which have the same budget and views as yours. Convenient filter candidates for various aspects of life and requirements.
And with the help of this application, you can find an apartment for rent, contact realtors to find out all the details. And you will find picturesque images of the area in a specific location so that you have an idea of the area in which you plan to live.
Get it on iOS
BunkUp : The Roommate Solution
This is a special platform that safely finds you potential roommates.
First, you create your account on Facebook. Then share your preferences, determine how you want to see your future roommate. Then the program itself, using its own patented algorithm, selects the most suitable candidates for you. In the application, you can chat. Here you will find not only people who have already found an apartment and now they lack only a neighbor but also people who are in search of both a place of residence and a future roommate.
Find a roommate easily and quickly with the BunkUp app.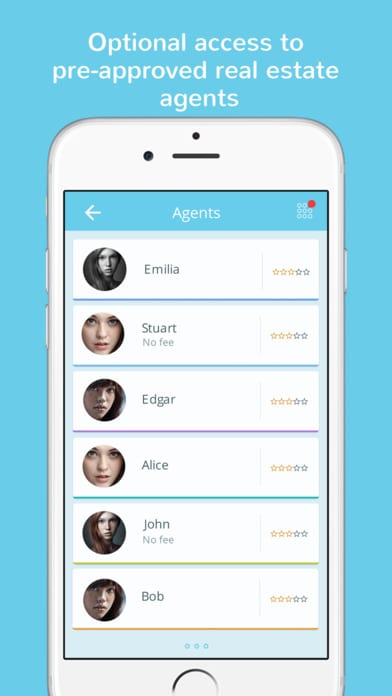 Get it on Android
Get it on iOS
RentHoop
RentHoop is the ideal assistant to your neighbor. The future roommate is the person you see every day when you wake up and go to bed. Your relationship can grow into something more – you can become friends, colleagues, or maybe a couple. You will be united by much in common after years lived together. Therefore, it is so important that your neighbor fully suits you according to all the criteria.
In the application, you specify the area where you would like to rent an apartment and where you need a roommate. The program gives you a list of applicants, which includes:
profile picture;
age of the candidate;
common acquaintances, common interests;
place of work, study.
If you like one of the people, just swipe your profile with your finger to the right. If the candidate selected by you did the same with your profile, then the application will notify you of a message of mutual interest and then you can already communicate on your own.
A simple interface will make working with the RentHoop application quick and easy.
Get it on Android
Get it on iOS
LiveWith
The LiveWith application does not look like any other application for finding a roommate or dwelling for rent. The program makes it easy for you to find an ideal roommate, as well as apartments for your stay in New York. And all this is available to you right in your smartphone.
How does it work?
Registering on Facebook will help you find friends who are just like you are in search of a roommate.
Review all candidates, learn their habits and interests. If someone liked you, just slide your finger to the side in his photo.
If your sympathy is mutual, you will be able to communicate with each other via chat.
View the listings of apartments rented in New York, choose the option you want with your potential partner.
Get it on iOS
PadMapper
In the app, you can see the apartments and houses that are in search of a roommate. A handy Google Maps interface will simplify your task.
A person with any budget can find something for themselves here. Place or browse ads about finding a roommate and rest assured you will be sure to answer. The service protects user data from spam and fraud, so be sure of your security. And the advanced search filter will undoubtedly find you the best candidate for the position of your roommate!
Get it on Android
Get it on iOS
Easyroommate
If you think that you have grown enough to live separately from your parents and rent a room, then download the Easyroommate application. The application will pick you up suitable offers not far from your school.
When you go to the site, you choose whether you want to live in an apartment alone or prefer with a roommate. Then specify your preferences and choose from the list of candidates that appear. View their profiles, and as soon as you are interested in someone, contact him and discuss the details. And you can also find his profile on Facebook. There you can ask him all the questions that interest you.
Get it on iOS
Cirtru Roommates
This application is a unique platform for finding a roommate, apartment or room for rent. The Cirtru Roommates application is a trusted service.
Here you will not find any spam – all users are identified.
All data is kept in strict confidence. In the application, you will find many photos of apartments and profiles of your future neighbors. Make a video call to better inspect the conditions of the apartment or to talk with a potential roommate.
RoomSync
Facebook has an app that is ready to help find the perfect roommate. All your personal profile data will be kept secret but the application uses only your interests (favorite movies, music, etc.) to find the right neighbor.
Roommates
To find a roommate has become even easier with this app.
To begin, you fill out a profile with extended information about yourself. Then the application looks for the most suitable candidate for your requirements. Next, you can enter into a conversation with the applicant through a chat in order to talk and make sure that your views on life really coincide.
Huthunt
This joint platform makes it easier to search not only the neighbors of the apartment but also the apartment itself. The application covers the major cities of America from Washington to Sacramento.
It is worth noting that other platforms are focused on subleasing but for most people this method is simply not available. To find a good neighbor, you need to make a lot of effort. The Huthunt service will help you find the perfect roommate.
The application contains a huge database of apartments, so you can easily find the right place for accommodation. Also, the platform includes a list of people who are looking for a roommate. If you like someone, you can chat right on the platform to find out all the questions that interest you.
You can start your searches both from an apartment and from a neighbor so that together you can choose accommodation.
Skylight
If you are in search of an apartment for rent for a long time, and also look for a roommate, then this application is for you.
The service provides a full Skylight Guarantee. So you can not worry about your money paid for renting a room or apartment. By the way, you can pay through a credit or debit card directly in the application through electronic payments.
Find the perfect roommate with Skylight. Communicate with people via chat. Discuss the details of your cohabitation.