At the first sight, you might think that the occupation of a plumber has nothing in common to do with the technologies, which is totally wrong. In the following article, we have collected the best apps for plumbers that will make their work more productive and easier.
In addition to this article, we would like to suggest to you also explore the best handyman apps, where you will find the best repair services for your house.
Frontu
Probably, this is going to be the leader of our list since it's a very reliable digital field service that lots of plumbing businesses use. This is basically the contractor's app for plumbers and it takes the quality of the job to the next level.
One cool feature of Frontu is that you can actually attach the pictures to the tasks so everything is more clear. All customers and plumbers can create detailed profiles and update them in real time.
Moreover, Frontu can be used as a communication mean for the plumber and the client so that the work process is highly transparent.
The only thing we want to warn you about is that the website and the add-on of Frontu are more functional than the app. And actually, the Frontu app comes in addition to your profile on the website.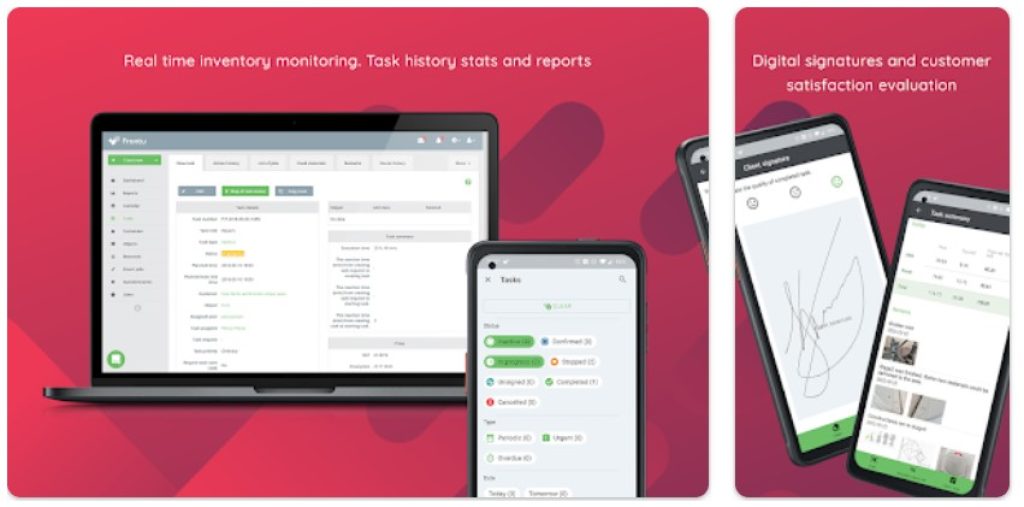 You may also like: 11 Free Electrical Engineering Apps for Android & iOS
Plumbing Formulator
Since the job of a plumber is always tricky and includes all sorts of complex calculations, tools like Plumbing Formulator are always necessary. One of the prominent features of this app is that it contains more than 120 standard formulas from the plumbing international code.
There is also the possibility of printing those formulas and sending them by email. After a while of usage, Plumbing Formulator remembers which formulas you use more frequently and will show them first. Moreover, the app contains graphical charts for a better illustration of some of them.
The only downside of the app is that it has quite an outdated interface design and sometimes its color palette can be quite annoying for the eye.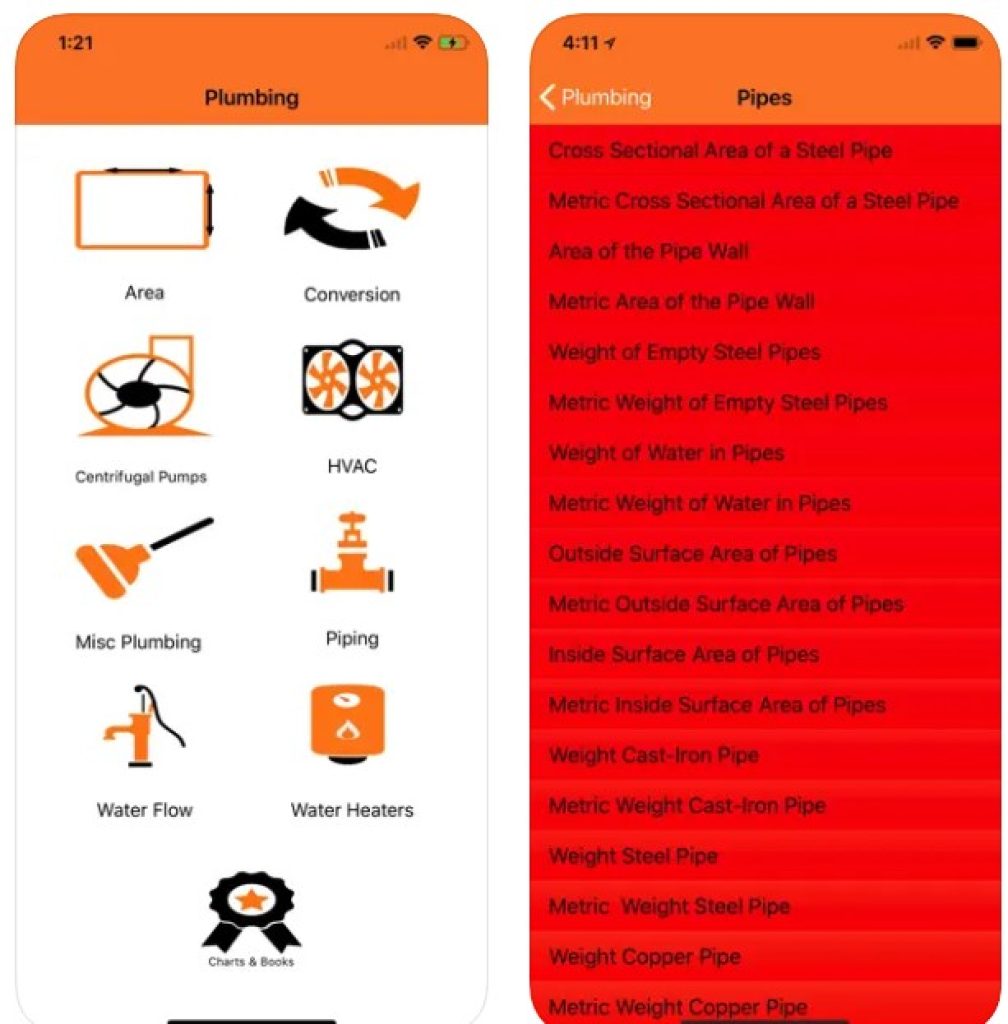 Plumbing Invoices & Management
This app is more of an alternative to the first app on our list. This is also a contracting app for plumbers for Android users. It allows us to do the plumbing invoices and calculate the installations.
Here you will find everything that you need for the paper part of working with a plumber: all invoices can be sent via the app and there are more than 7 templates of the contracts for the job.
You can also synchronize the calendar of your phone with this app. Plumbing Invoices & Management is supported in more than 50 languages.
Another useful feature is that here you will find more than 10000 plumbing products with detailed information and price. Therefore, this way it will be easy to compile the invoice and add this product to the final contract.

Pipe Trades Pro
For those who often need to do pipe calculations, Pipe Trades Pro is the most useful app. It contains literally everything to help you with that, for example, you can use the feature with the plumber charts. Moreover, the app allows you to calculate the right angles and so on.
Apart from that, here are the features that you will find in this app:
Parallel Pipe Cutbacks
Feet-Inch-Fractions and Trigonometry
Pipe Areas, Fill Weights
Flow Rates, Velocity, Force, Volumes
Pressure Loss for any Pipe Size, Type, or Distance
Complete Building, Plumbing, and Metric Unit Conversions
You can also measure the wall thickness with this app. But one thing you should keep in mind is even when the app itself is free, there are a lot of built-in purchases which are quite pricy. Also, the interface design of Pipe Trades Pro is quite obsolete. The app has great feedback though.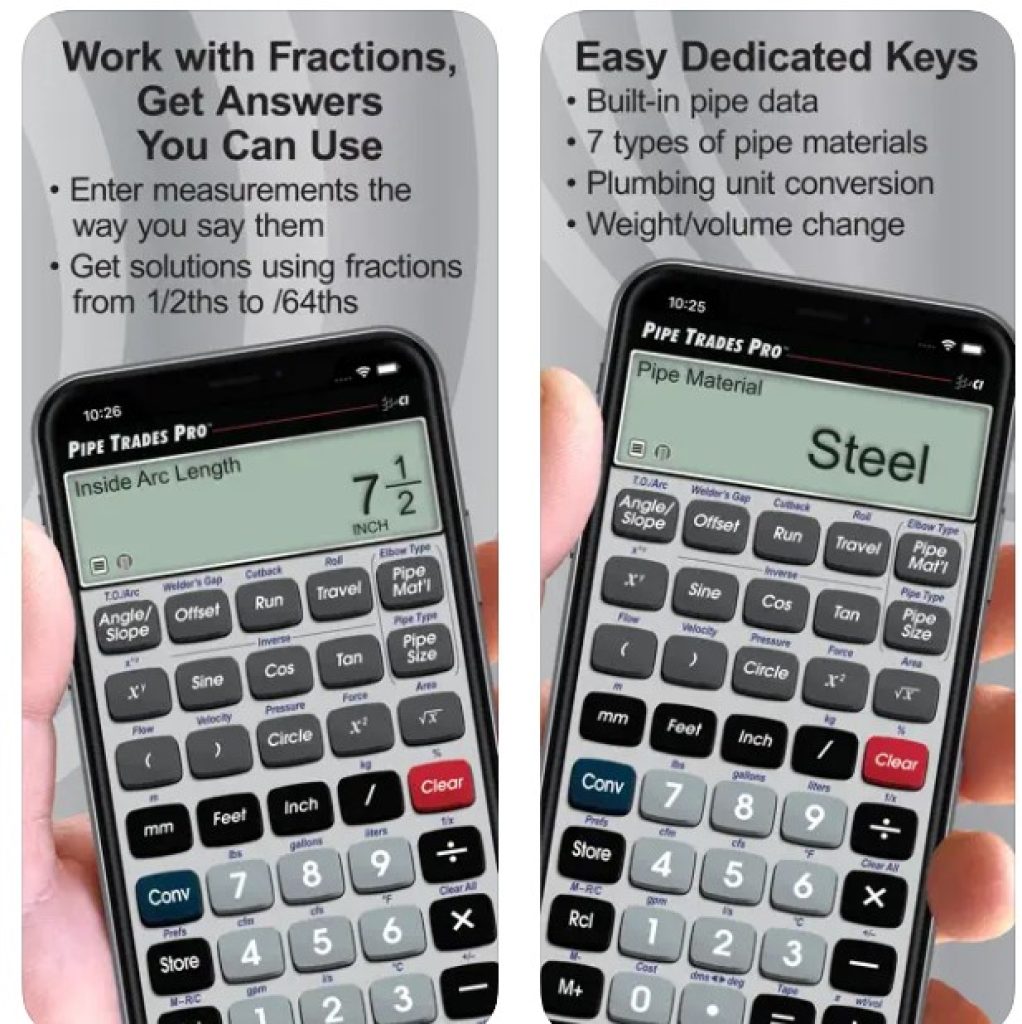 BTU Calculator – Data Centers
If you prefer the right-size radiator, this app is your choice. What you need to do is to open it and then enter the doom measurements. Then you will also need to point out the information about the all and flooring type.
The app will make all the analyses and will do the calculations and then. The measurements can be made in various systems: meters or feet, Celcius or Fahrenheit. And yes, even though the app doesn't have many features, it's still useful.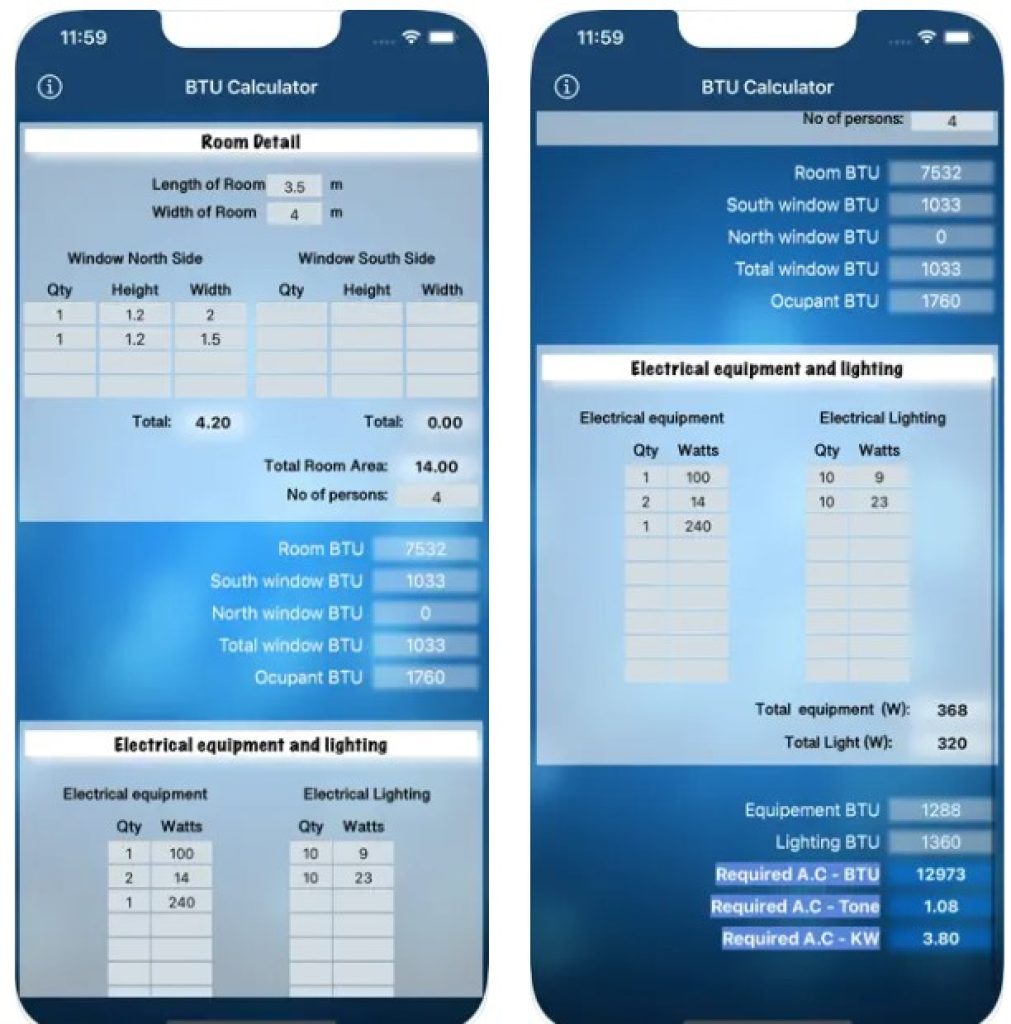 You may also like: 7 Best Apps to Measure Humidity in House (Android & iOS)
Plumbing Installation Guide
This is not exactly an app for plumbers, but beginners in this field can find it quite useful. As you already guessed from the name of this application, it contains the instructions on pipe installation.
Apparently, you won't discover anything superior here, but the step-by-step information that is provided here can be much of a help for those who don't want to call the plumber without great importance.
This is extremely small and there are basically few basic and versatile instructions with pictures on how to install the pipes.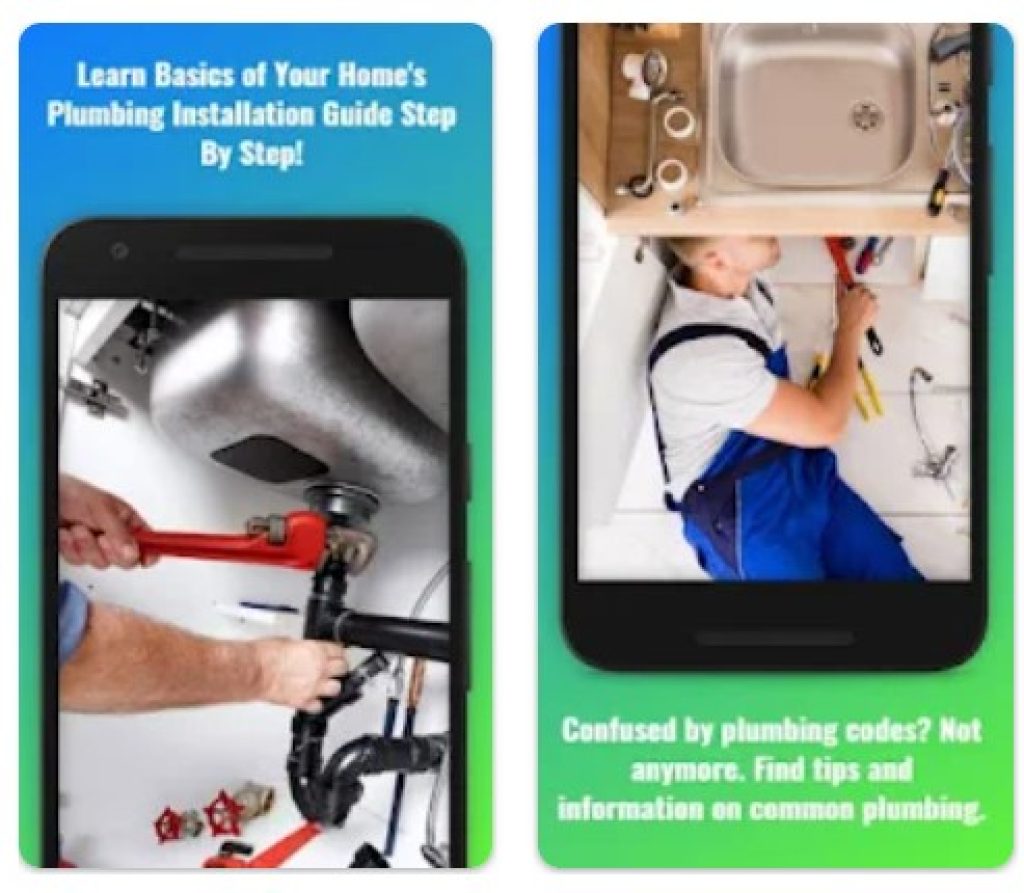 EasyMeasure – Camera Ruler
This app doesn't relate straight to the plumbing craft, but it can become your next favorite tool while doing the measurements. The main idea of EasyMeasure is that it allows calculating all the measurements just by pointing the camera at an object.
Therefore, this app can save plumbers tons of time. The only thing is there is no guarantee that all the measurements are going to be accurate. Therefore, we recommend using it on more simple objects and in better lighting.
EasyMeasure used to be presented for both platforms, but, unfortunately, now it's available only for iOS users.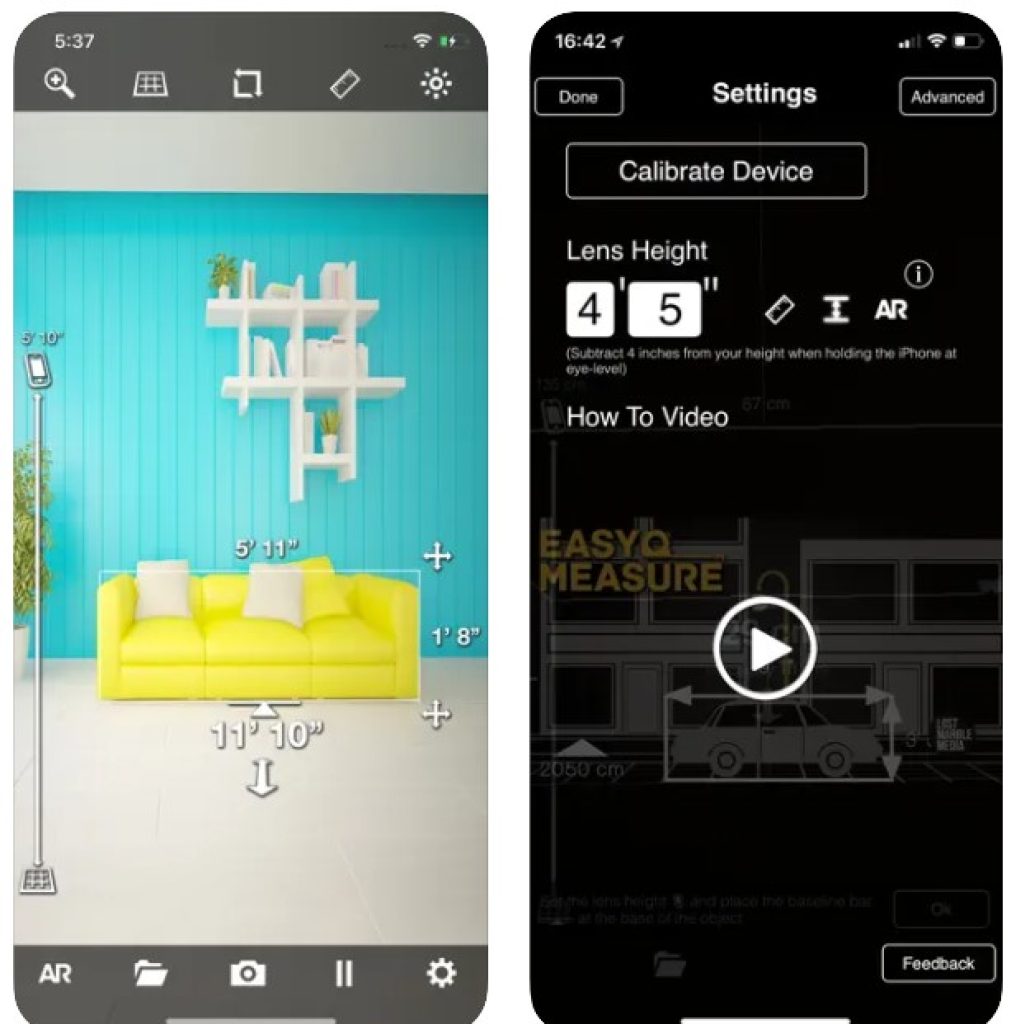 Bubble Level
This is quite an interesting app for Android devices that can detect, whether a surface is horizontal (level) or vertical (plumb). It includes the traditional modern level meter with a slightly curved glass tube that is half-filled with a liquid.
The app works similarly to EasyMeasure, but it's more complex. There is also a bull's eye level meter which is a circular, flat-bottomed device with the liquid under a slightly convex glass face with a circle at the center. And since the app is quite elaborate to use, we don't recommend it to dummies in plumbing.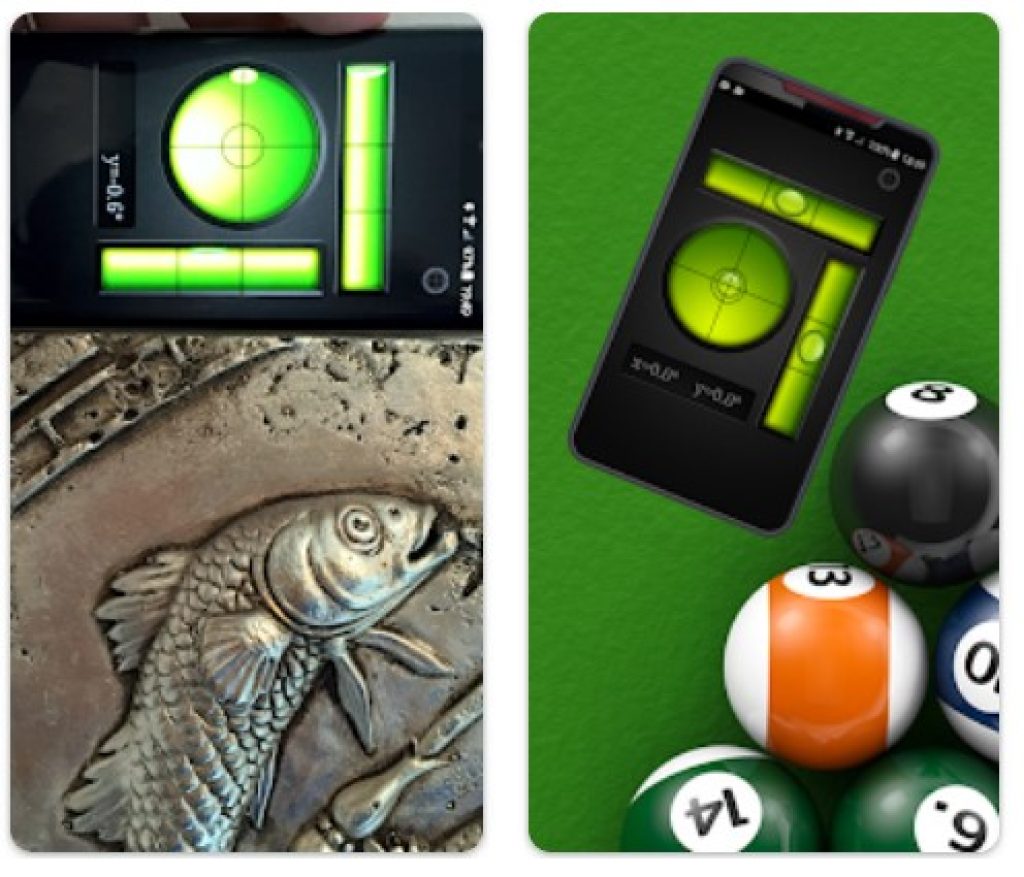 You may also like: 15 Best Free Exterior Design Apps & Websites
Pipe and Fitting
Another extremely simple app for Android users. It helps to visualize all forms and types of pipes. You can browse through the app, then click on any pipe model and it will show you in detail its measurements of it. Moreover, all the Pipes are divided into categories.
The point of usage of an app like this is that it's much easier to perceive the visually presented information instead of reading about all of this.