One of the most common health problems is back pain. Many people do not want to exercise and lead a mostly sedentary lifestyle, which leads to the above-mentioned problem. Yet, few people know that they can get rid of it without any difficulty.
These best back pain relief exercise apps will help you. They all offer simple exercises that you can do in a few minutes and still enjoy everyday life without any pain.
You can also get rid of pain relief with these best yoga apps.
Back pain relief exercises at home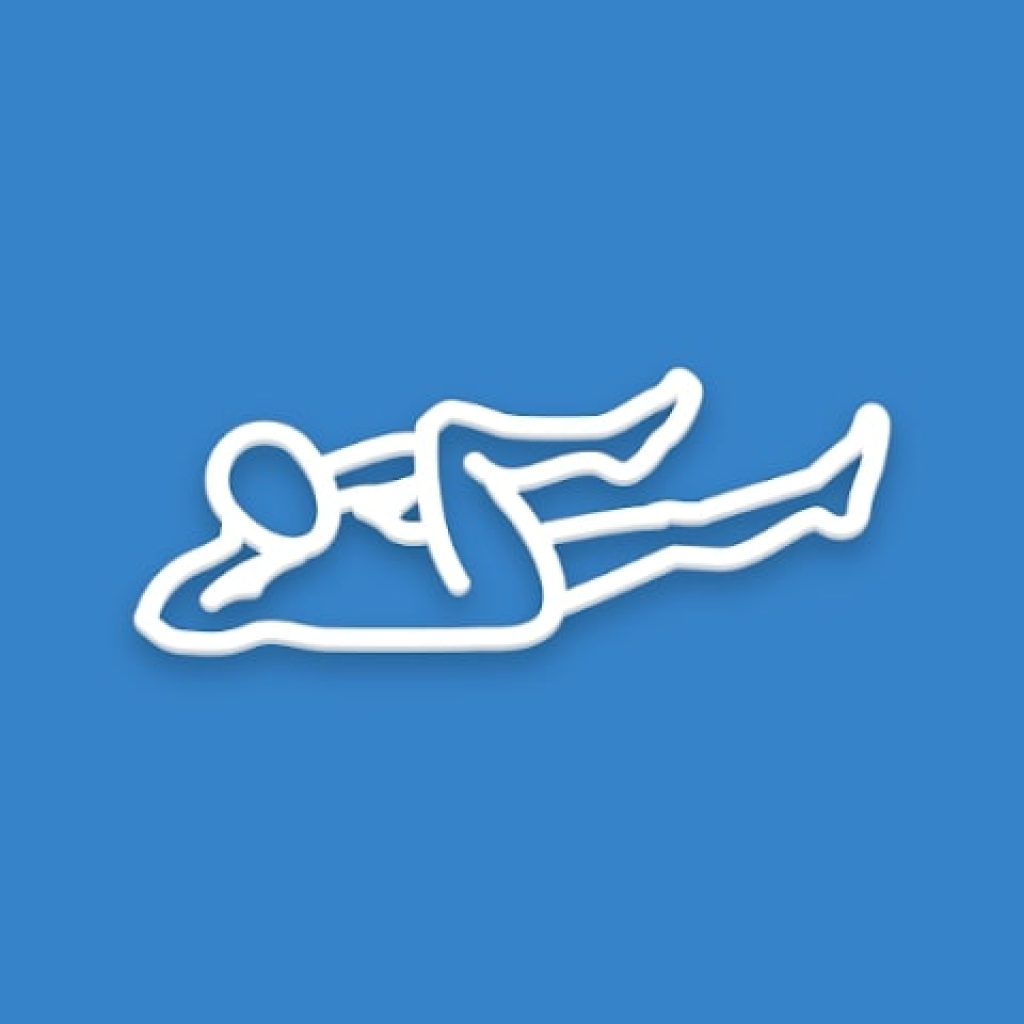 Are you suffering from back or neck problems? Then the Back pain relief exercises at home are your solution. The developers have created a program that is a compilation of a huge set of exercises.
Here you can find everything you need. The app has exercises for the prevention of various diseases. They are also suitable for the effective relief of pain in various parts of the body.
In total, the developers have added about a hundred exercises to the program. They are divided into several main categories. For example, there are exercises for the lumbar, neck, thoracic region, and other body parts.
Besides, different variations of morning exercises for general body strengthening are also included. These exercises will also help you to maintain a straight posture more easily.
The app also includes classes for neck and back stretching. One of the most important features of the program is special exercises for recovering from surgery, a fracture, or any other injury. Yet, the developers warn you of one important point before you start using the app.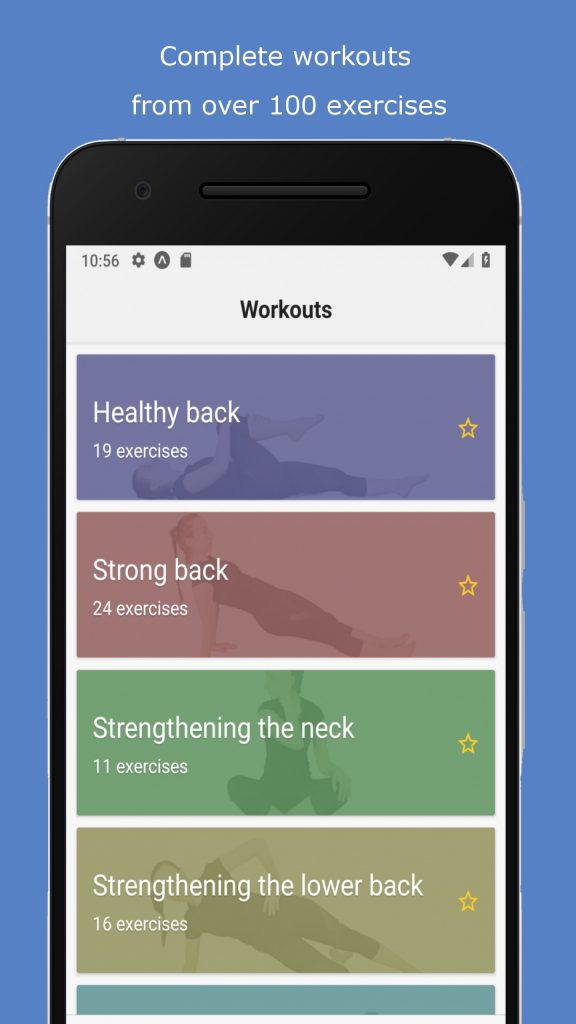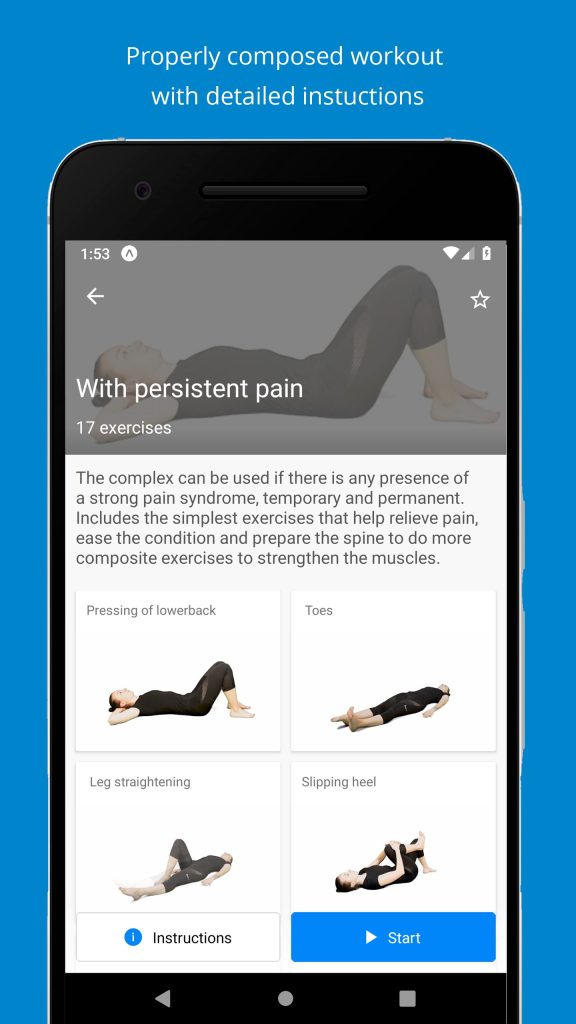 For some types of exercise, you should consult a specialist, especially if you have acute pain or injuries. This is important for your safety. Think about your health and install Back pain relief exercises at home!


You may also like: 7 Best Pregnancy Workout Apps (Android & iOS)
Back Pain Relief: Exercises by Fit For Life LLC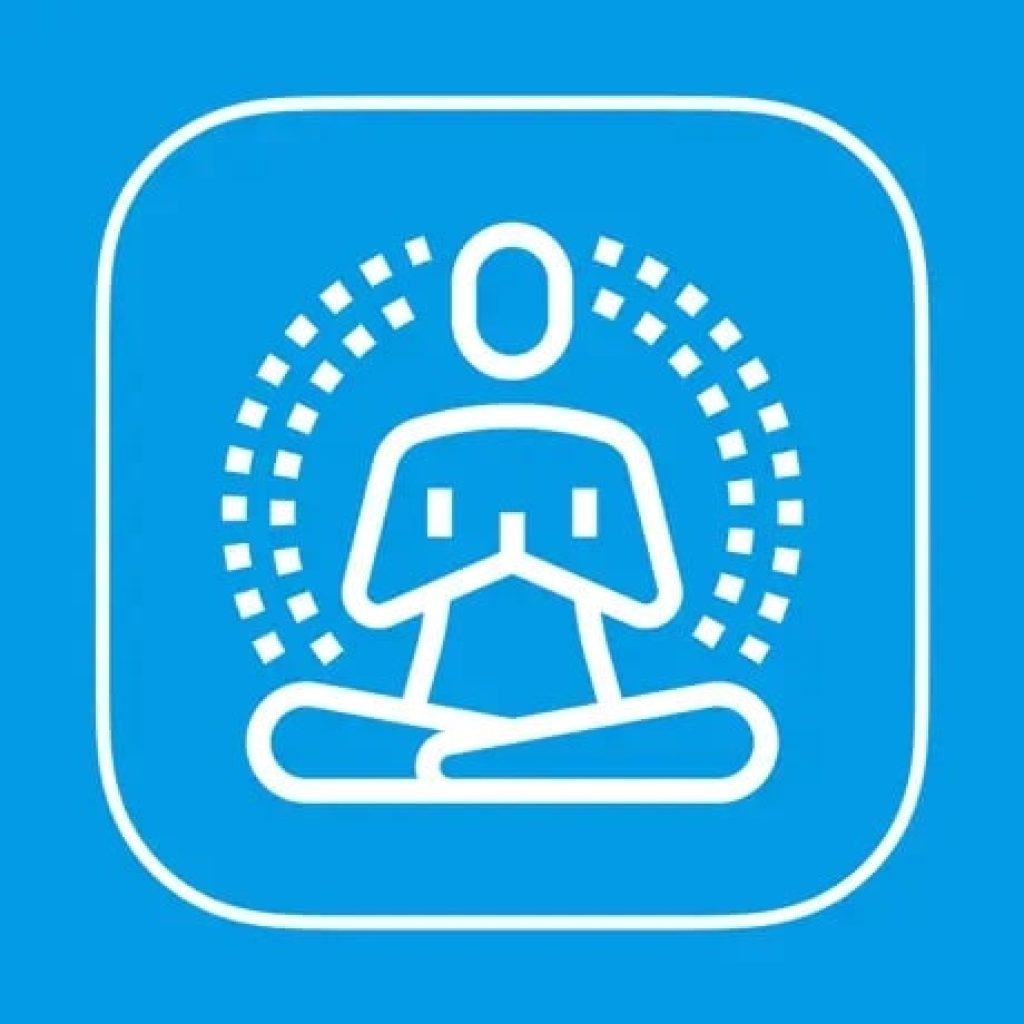 If you are experiencing problems because of back pain, you need a set of special exercises to help get rid of it. Use the Back Pain Relief: Exercises app for this purpose.
The developers have tried to create as comprehensive a program as possible with all the exercises you need. All you have to do is watch the pre-recorded video lessons.
Specialists explain as clearly as possible how to perform certain exercises. Each such video has an average duration of ten to twenty minutes. We should also mention the interface of the program.
The developers have made it as simple as possible so that you can intuitively navigate between the video lessons. You can do this with the usual swipes to the left or right.
The app also has a lot of other useful features. For example, there is a special calendar that allows you to keep track of your health status by entering data every day.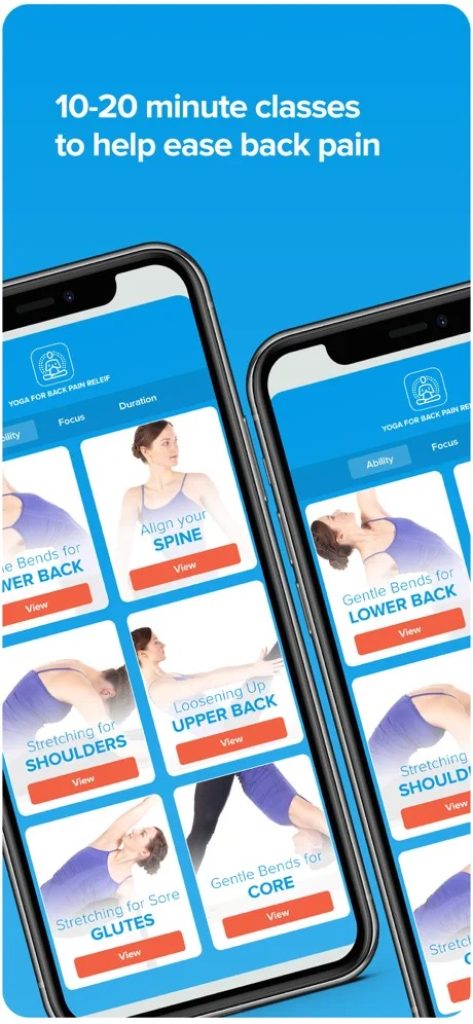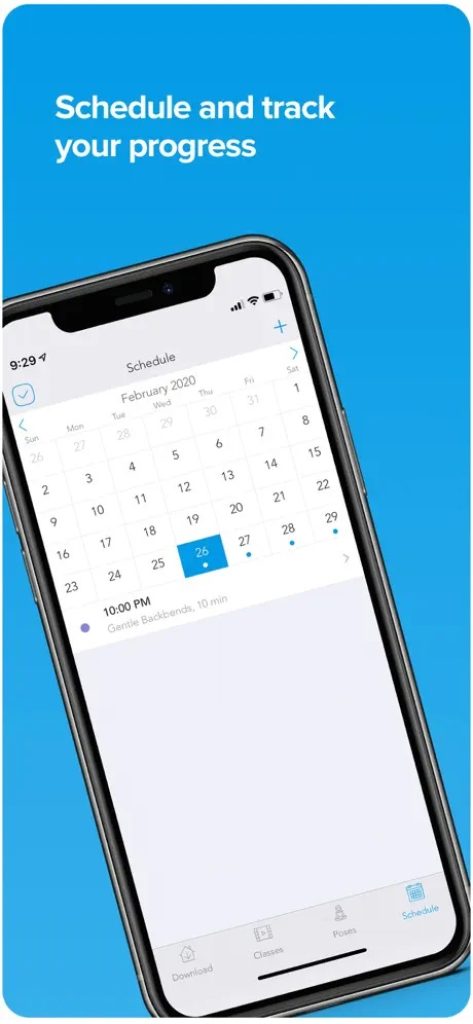 Besides, you can develop an exercise program for yourself. The app will help you not to forget anything and not to miss any exercises. The developers have taken care of this by adding mentions of upcoming classes.

Lower Back Pain and Sciatica Relief Exercises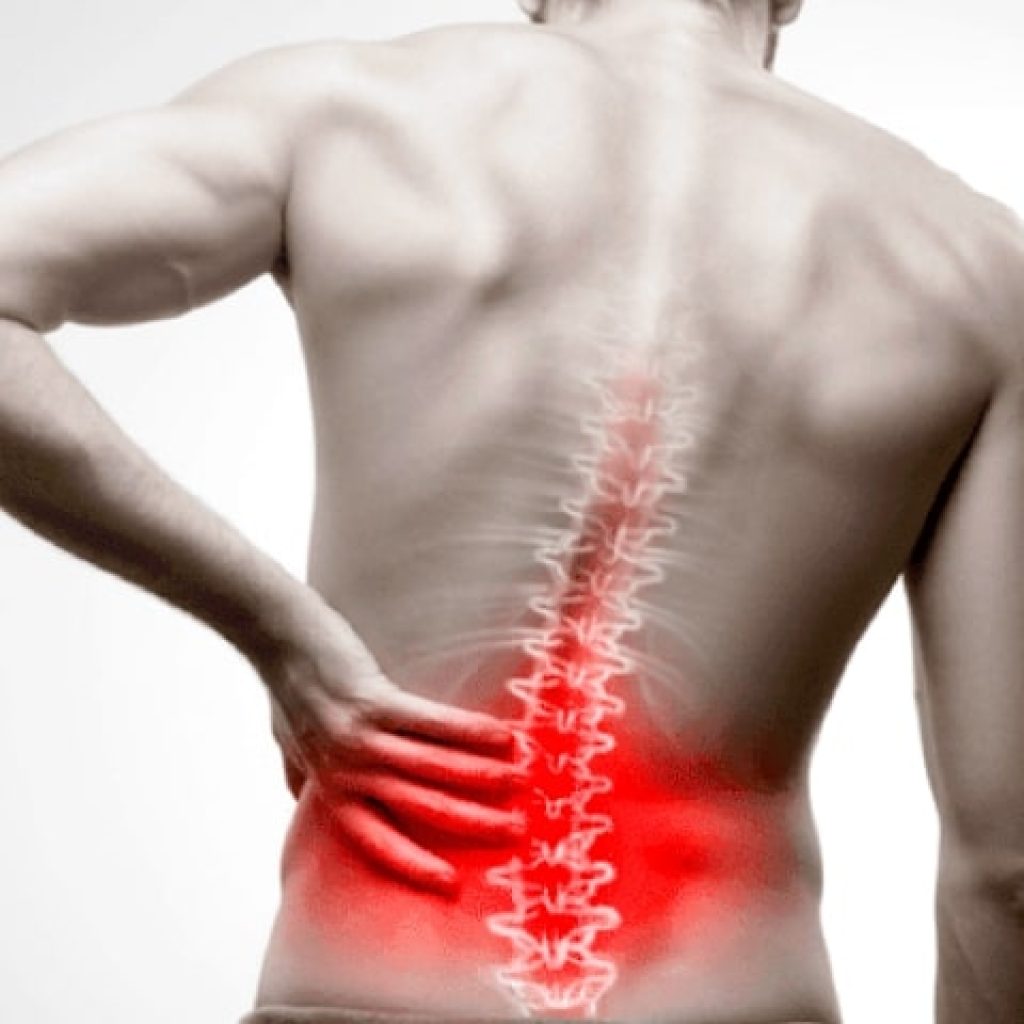 Lower Back Pain and Sciatica Relief Exercises is an app that will be your indispensable aid in getting rid of back pain. The developers have included a set of seven different exercises.
Each of them is accompanied by simple and clear instructions that you should follow. The description includes pictures of the postures to be followed, as well as a detailed description of the actions you will perform.
All these exercises should be performed on a regular basis, and, according to the developers, they will help you to forget about back pain. Most importantly, the exercises won't take up much of your time.
As users note, it doesn't take more than one minute to complete one exercise. The app also includes a quick reference that talks about back pain in general.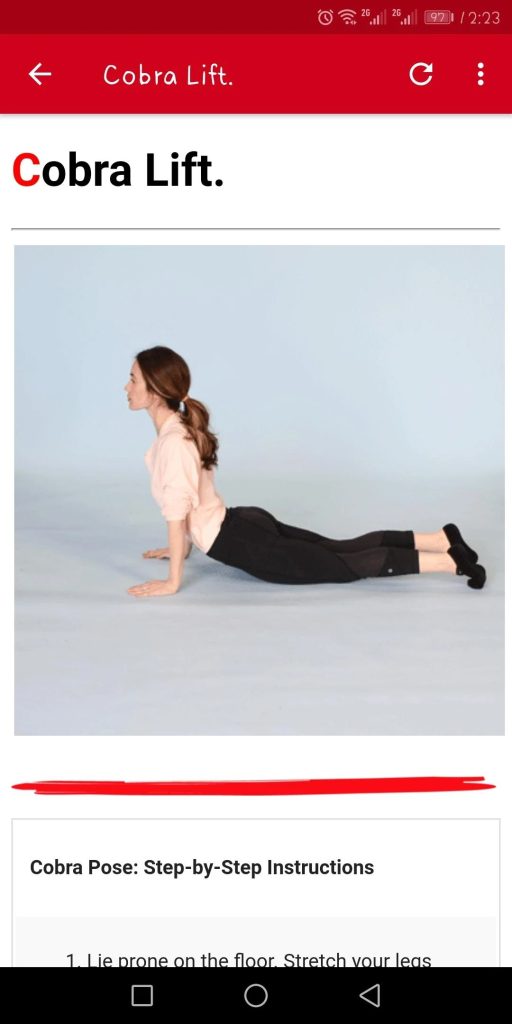 In addition to the pain relief effect itself, the exercises also aim to strengthen the cortex muscles, which is also important. You can perform them even for preventive purposes. Think about your health and download the app!

Back Pain Relief Exercises by Khobta App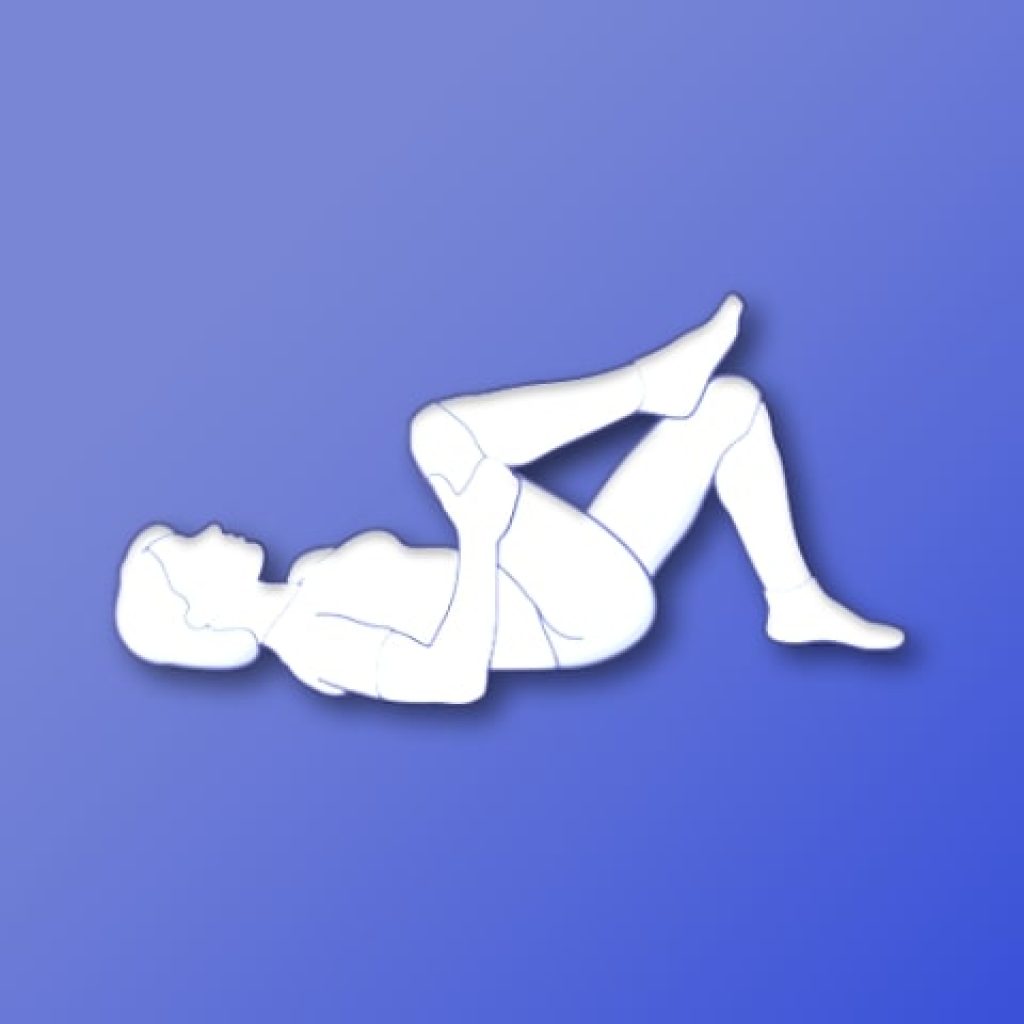 A huge number of people around the world deal with back pain on a daily basis. The solution to this problem is the Back Pain Relief Exercises app.
The developers have created such a program, which includes a set of exercises to relieve pain and tension in different parts of the body. It includes the lower back, back, and neck.
The user-friendly and bright interface will help you quickly navigate through the app and find exactly what you need in your case.
Then you'll just follow the easy-to-follow instructions. They come with pictures that will help you pinpoint the exact pose you need to be in, as well as a text description created as accurately as possible.
The instructions also include information on how often and at what intervals you should perform exercises. They are usually designed to be done on a daily basis. Most importantly, they are all simple, so you can exercise at home without any special equipment or the help of a specialist.
Still, the developers highlight one extremely important point. On the one hand, at first, you may feel discomfort when exercising, this is normal. This is how your body sort of gets used to new types of loads.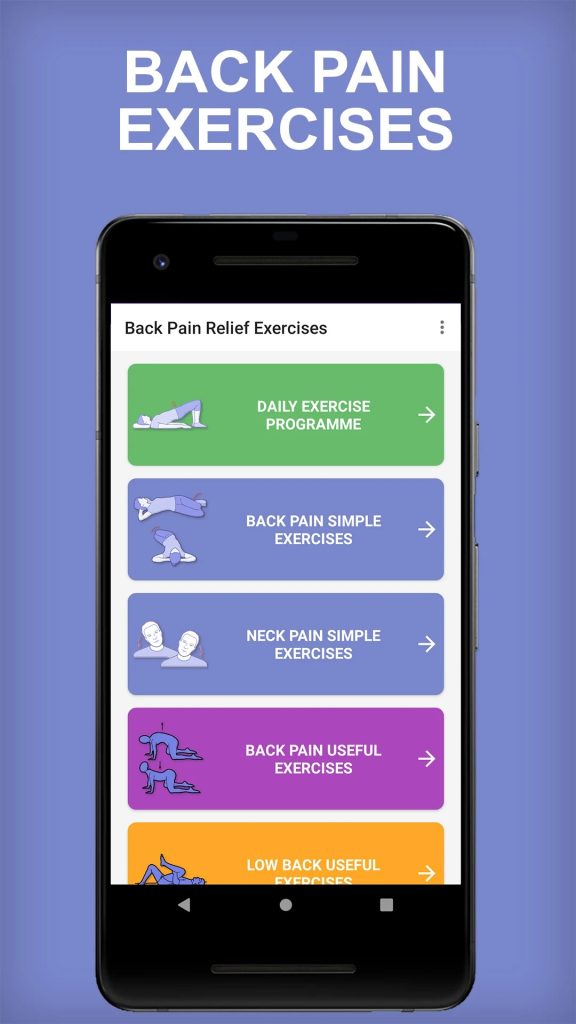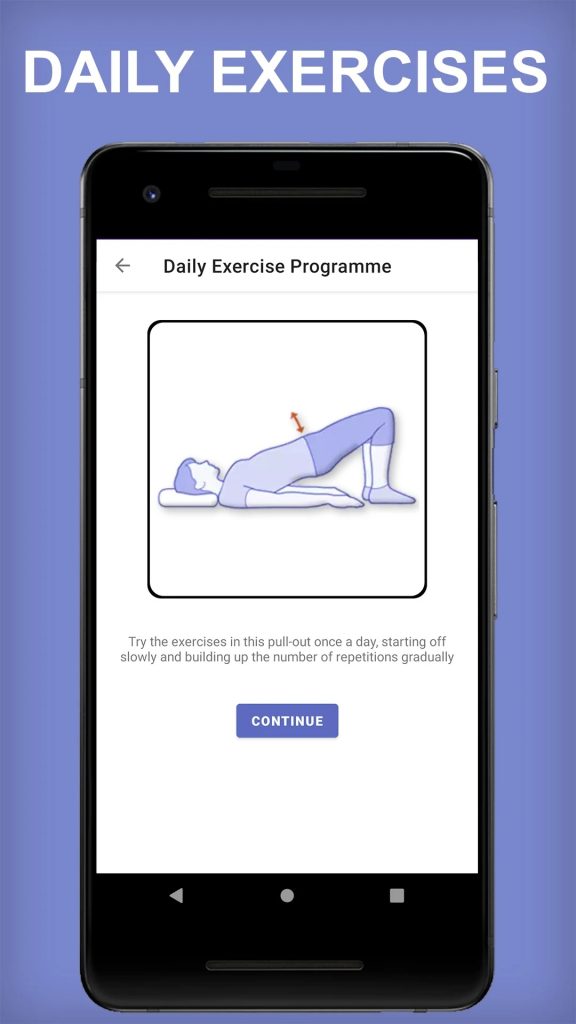 Yet, if the exercise increases the strength of the pain, you should definitely consult a specialist. Postpone this exercise and move on to some other exercise. Keep an eye on your health thanks to this app, because it is absolutely free for each user!

You may also like: 11 Best Calisthenics Apps for Android & iOS
Back Pain Relief Yoga at Home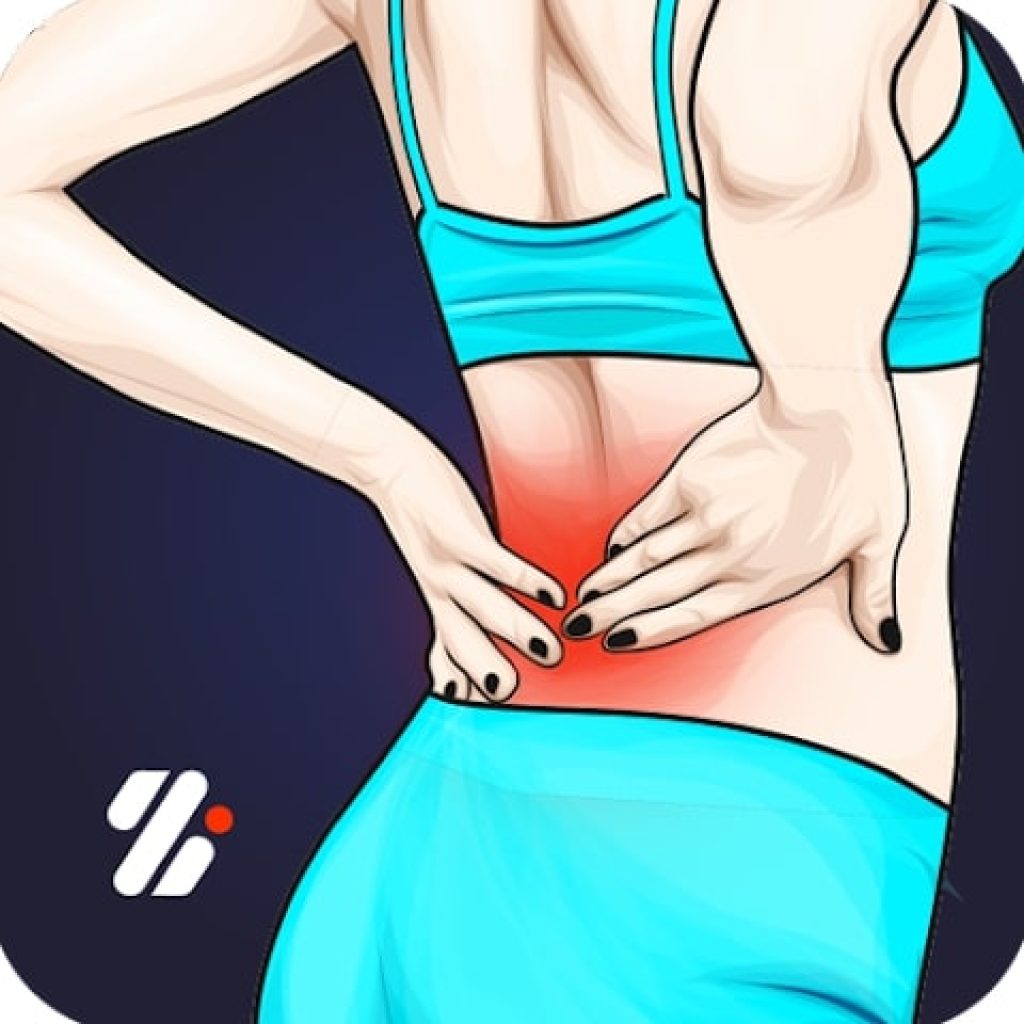 If you are tired of back pain and can no longer take painkillers to briefly reduce the symptoms, but want to solve the problem itself, the Back Pain Relief Yoga at Home app is the best solution.
The developers have included helpful exercises to help you gradually remove the pain. There's also a special healing program that touches on various aspects.
In all, there are several sections in the app. First and foremost is ancient yoga. On the one hand, yoga is a practice that allows you to strengthen your body and achieve emotional balance.
Yet, the most important thing is that the yoga complex in this app helps to cope with back pain and strengthen muscles. Second, the developers have added Vedic exercises to the program. Their main task is to provide all your muscles with the necessary nutrition.
Third, the app includes pranayama. This is a special set of breathing practices without yoga, which in this case is necessary and should go with all your exercises. Finally, the developers have created a special diet. It will allow your muscles to develop without difficulty.
Separately, it is worth mentioning the functions and features of the app. Each exercise is accompanied by clear instructions that are made in the form of 3D animations.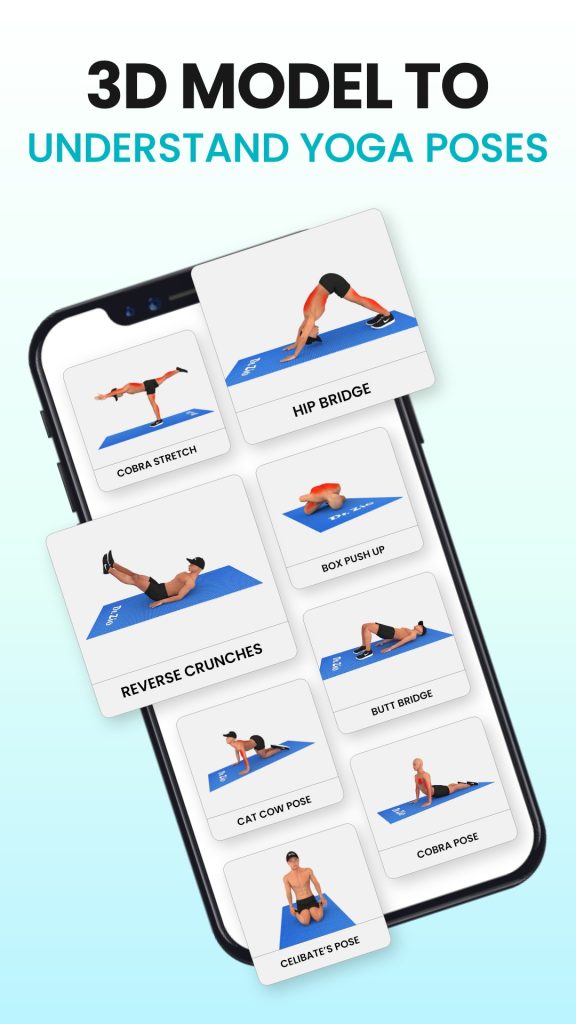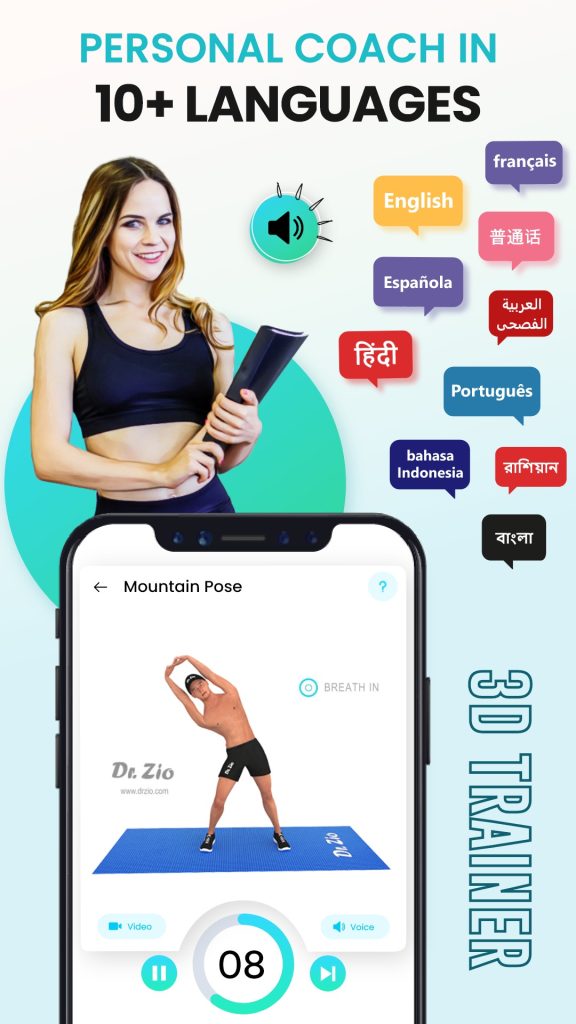 Besides, the developers have taken care that you get a competent training and diet program. For this, you get a personal trainer, as well as a special calendar with a schedule and notifications.

6 Minute Back Pain Relief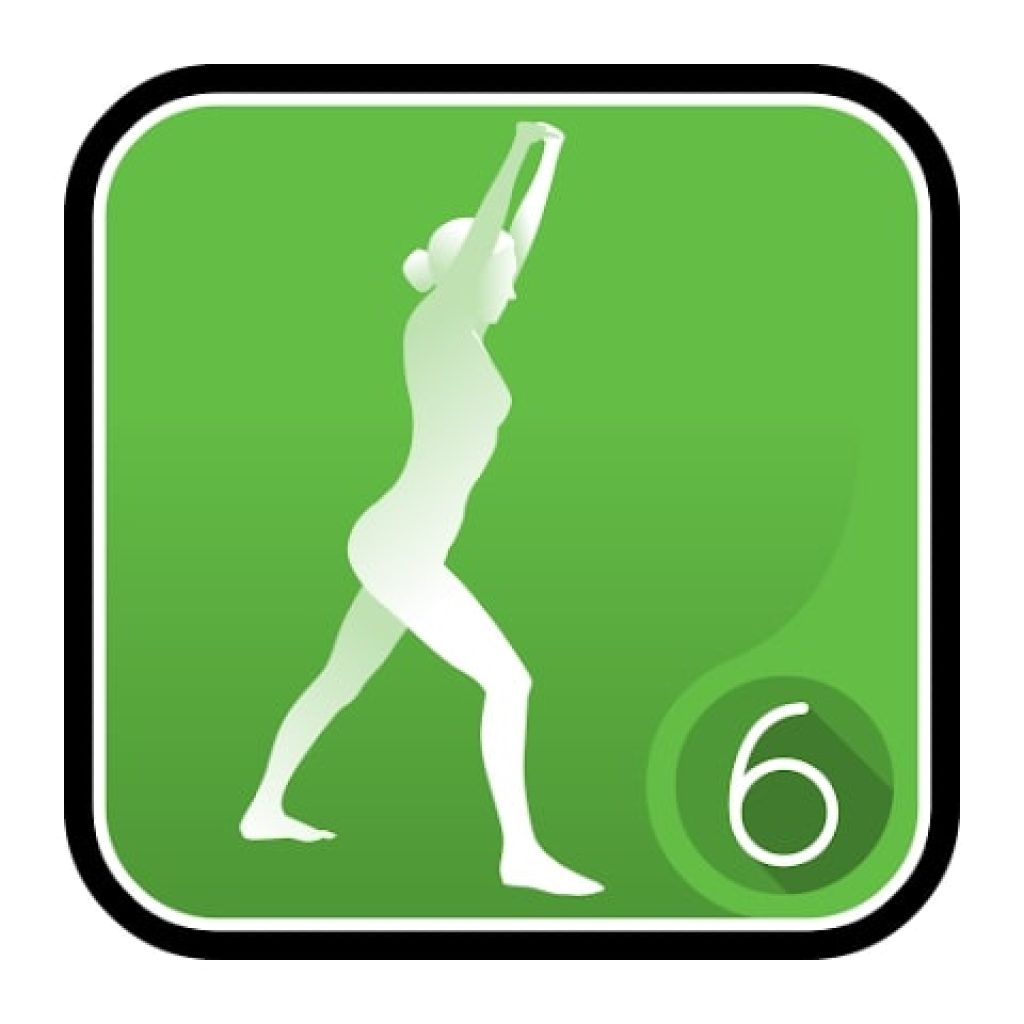 6 Minute Back Pain Relief is a great solution to all your back pain problems. The essence of this app is that thanks to it you will have a special set of exercises.
By performing them, you will forget about back pain. All these exercises have been tested by experts in their field, so you can be sure that they will help you.
Still, every case is unique, which is why the developers strongly recommend a consultation with a doctor before starting to perform them.
As the name implies, the exercises definitely won't take up much of your time – they only take about six minutes. It's also worth noting the important benefits of the app.
First, each exercise has clear instructions in the form of pictures, videos, and descriptions of the actions you have to perform.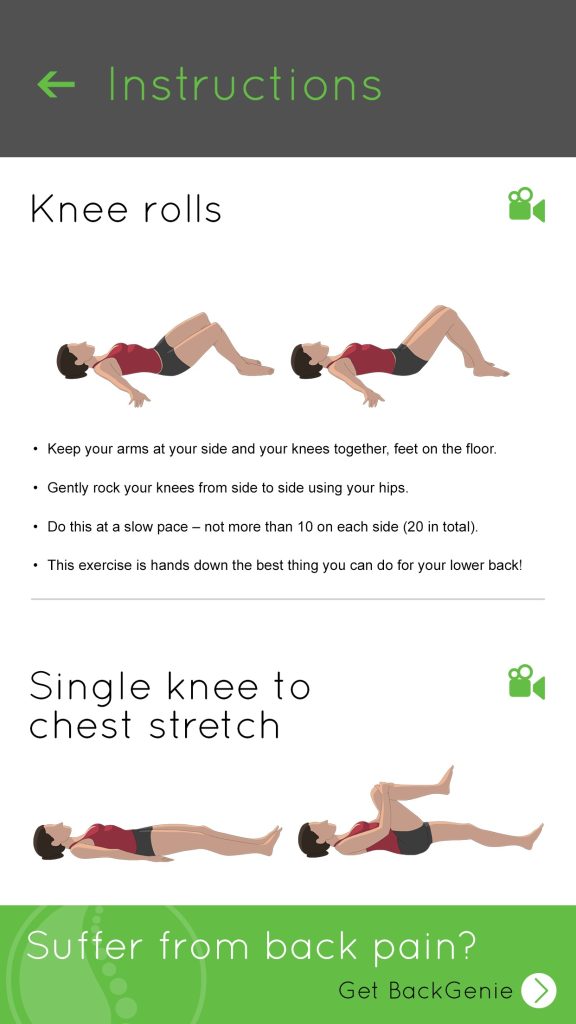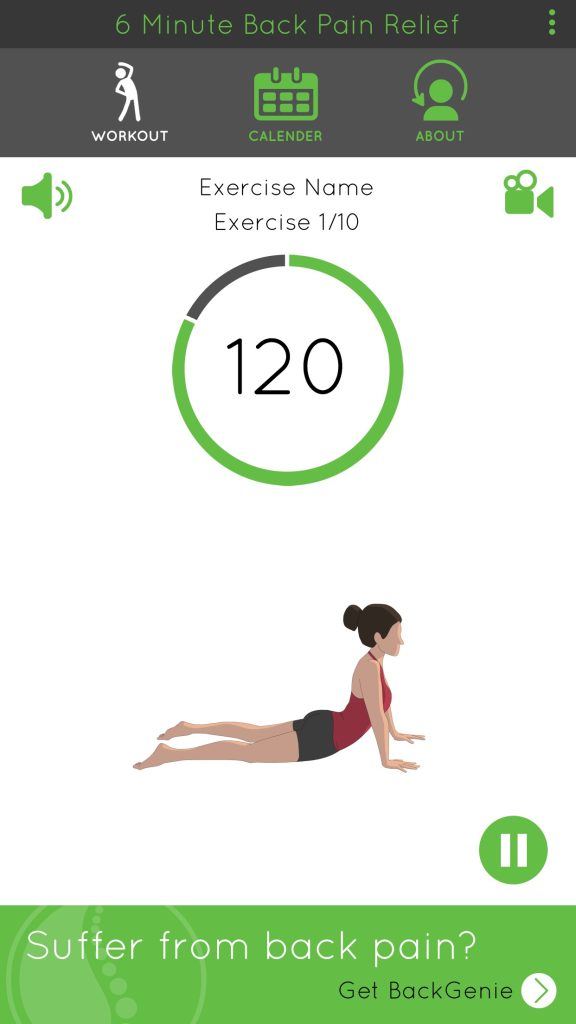 Besides, the developers have added a special calendar, so you won't miss your next exercise and will be able to track your progress. Notifications that will remind you in time to do your exercises serve the same role.

You may also like: 11 Best Stretching Apps for Android & iOS
Healthy Spine & Straight Posture – Back exercises
Healthy Spine & Straight Posture is an indispensable app in everyone's life. One way or another, due to the sedentary lifestyle, many people suffer from back and posture problems.
The developers of this program have worked carefully to help you solve this problem. Thanks to this app, you will get a huge set of 90 exercises to keep your back healthy.
It is important that the posture is strengthened naturally, occurring along with the development of all muscle groups. This is exactly what the set of exercises is aimed at.
You will not have to worry about picking up an exercise program on your own. The app has developed a complete course that you will have to follow. It is designed for three months.
Each day of exercise is accompanied by special lessons from the instructor, which are recorded on video. He will encourage and motivate you, as well as prompt absolutely all the nuances.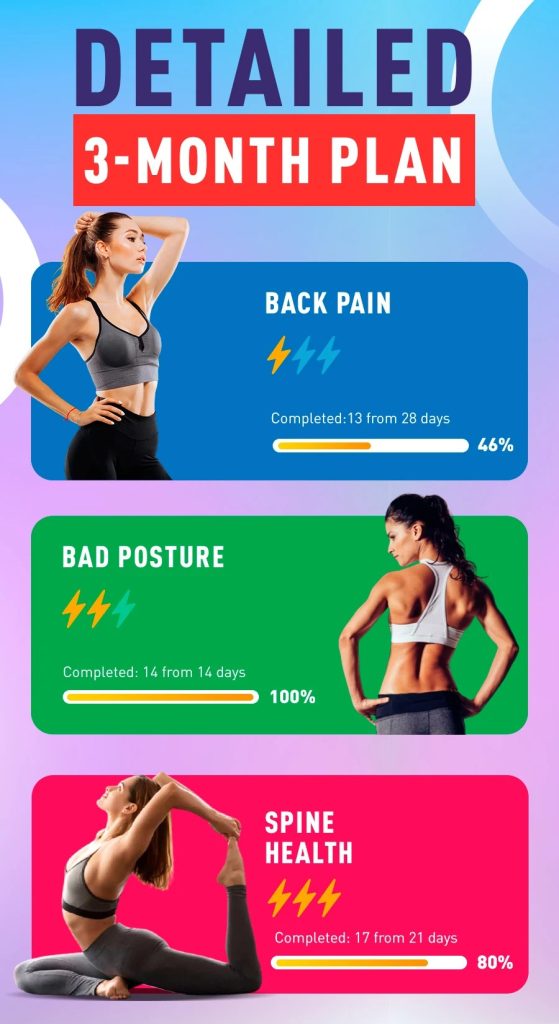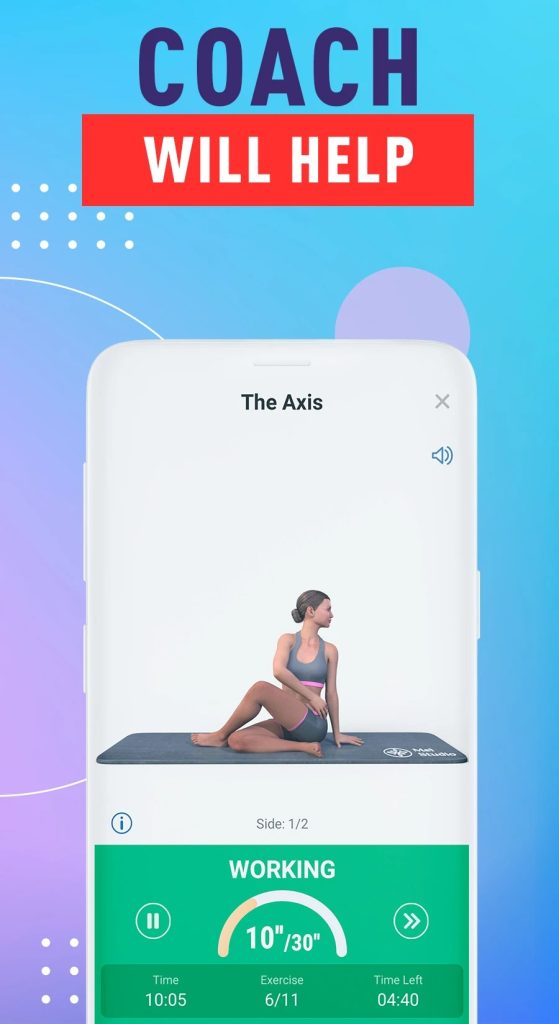 The work of the program has already been evaluated by millions of users, who give the app mostly positive ratings.