Mobile games allow people to have fun anytime and anywhere. You can get bored at work or at home and you can easily cope with boredom with an interesting game or application.
Games that simulate real life, and you control your own character are quite popular because they allow you to get new experiences. One of the most popular computer games Sims was released in 2000, which immediately won love among users. There are 11 Best games like Sims for Android & iOS if you are interested.
In this genre of games are very popular those whose topics are associated with romance, relationships, and friendship. If you lack this component in your real life, you can just run the application and immerse yourself in a world of romance and love.
Simulators of dating often have a large text component – you need to read the replicas of other characters, as well as choose your answers. We invite you to learn about 13 Best Dating Simulator Games for Android & iOS.
Romance Club – Stories I Play
Romance Club – is the most popular romantic role-playing game for smartphones. Here you are invited to make a constant choice – as well as in real life to find your love or understand your feelings.
In the game, you have to create your own character, which would reflect your desired appearance, as well as fall in love, go on dates, and develop a real relationship with the proposed characters. Romance Club creates in your life a few additional worlds, where you will play the main role.
The game has several major stories, the development of which occurs over time. Each of them has its own story, which you have to pass and untangle. Romance Club has stories about vampires and werewolves that will appeal to fans of the movie "Twilight", a classic story about a student with ambitions and other storylines.
Developers are constantly refining each story by adding new chapters. Also periodically there are new characters and plots, in which you will also be the hero of the main love story.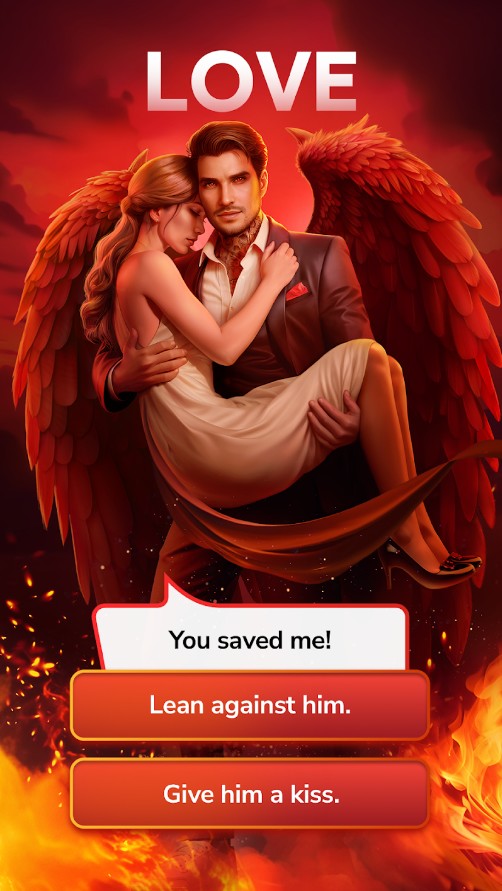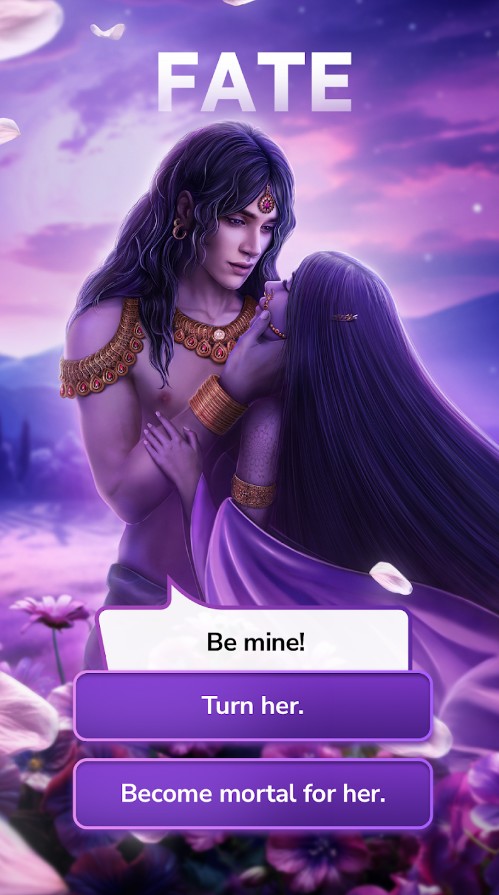 You may also like: 7 Best Wild Dating Apps for Android & iOS
First Love Story【otome・yaoi・yuri】
Love is a broad concept and has no limits. If you like different forms of love, and if you are a fan of Yaoi or Yuri, First Love Story game will be the best choice for you.
Since most of the romantic stories assume different gender love, here you will get the full choice and freedom in your feelings. You can try any combination of pairs, choosing a guy or a girl in different passages of the game.
First Love Story is a visual novel, in which you can have a romantic experience with different people. The whole game is free from start to finish, but you only need to enjoy the story and learn the characters.
According to the choice you make at different stages, the course of history also changes, which gives you complete freedom and unpredictability of the final. Perhaps there you will even find the image of the person you are looking for in real life as a permanent partner.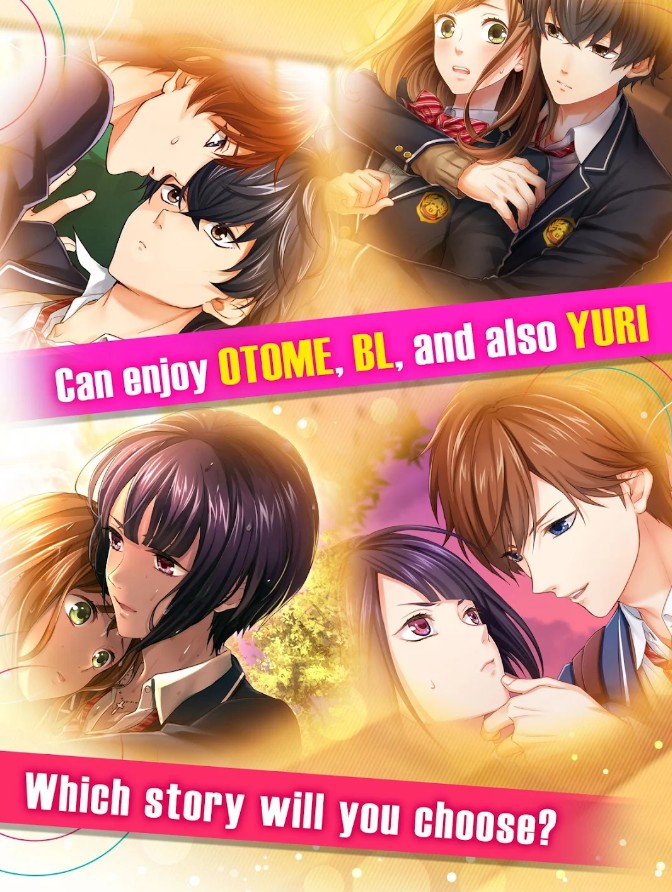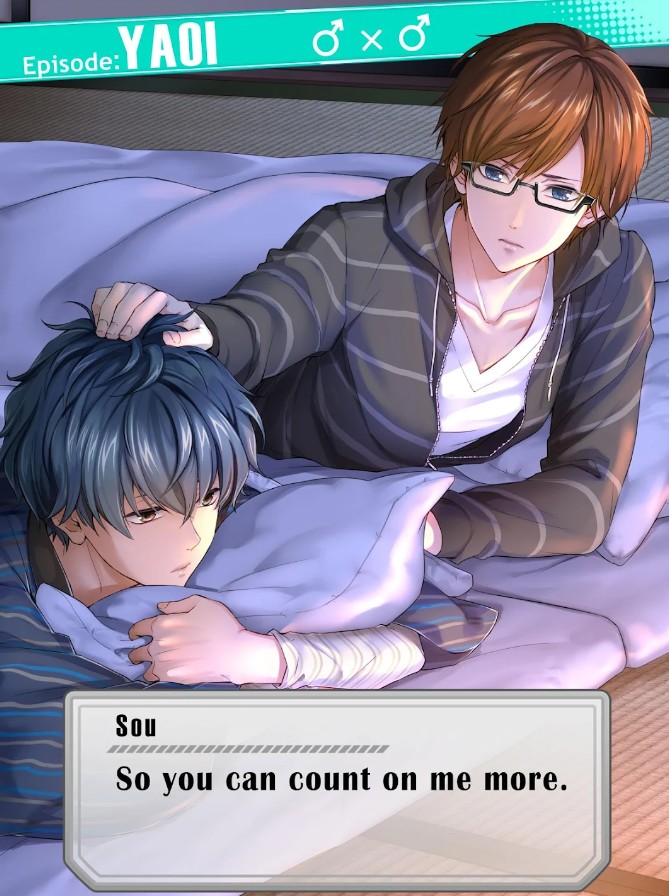 My Candy Love – Episode
Your love can start anywhere. Of course, the most popular places for couples to form are educational institutions or jobs – the places where you can most communicate with people on a regular basis.
In My Candy Love, you choose that place for yourself, just like you choose your character's character. In the game, you'll be a cute schoolgirl, who has to communicate with a lot of guys with different characters, as well as choose between them.
My Candy Love is constantly hosting various events for players who are focused on specific topics. Since there are 3 different parts to play, you can take part in each of them separately, using the circumstances in your favor.
For example, in the section "Love", you are in adulthood, where in addition to dating and romance, you are waiting for career advancement.
To promote a personal relationship, you will need to choose the right answers and questions for each character – this is how you can build love. It's best to personalize your character by using wardrobe items and charming everyone around you.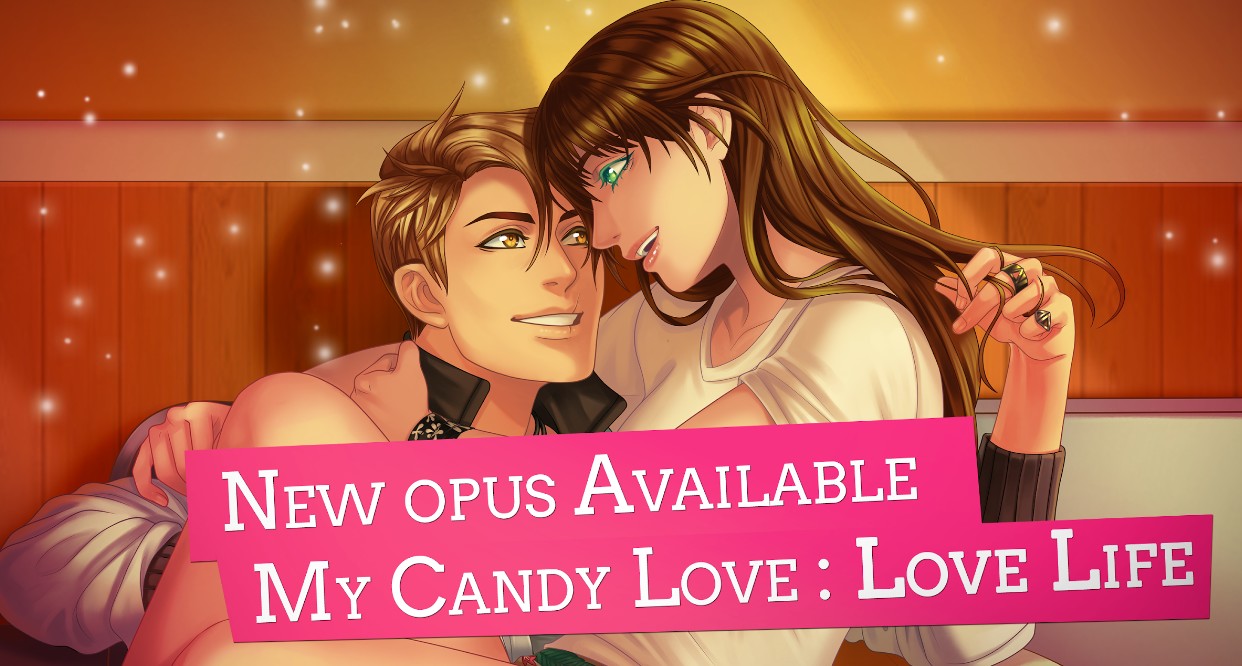 Campus: Date Sim
University is the beginning of an independent life for every person. This is where all serious romantic relationships begin, and only you can decide which one is your true love. But you can also just enjoy the young life, as you are suggested to do in Campus game.
Here you will meet incredibly beautiful female students, who will be interested in communicating with you. There are three girls in the game that stand out the most – they are the ones you need to develop your relationship with.
Each of the girls in Campus has her own character and qualities. As the main character, you will be able to go out with them on dates, pick up their outfits and flirt. Over time, the relationship will develop, and if you find your own way to their heart, you will get additional bonuses in the game.
It should be noted that the Campus has excellent graphics, and each character has its own appearance and character details. During the game, you will be offered additional missions that will allow you to earn bonuses to buy gifts for new students to win their hearts.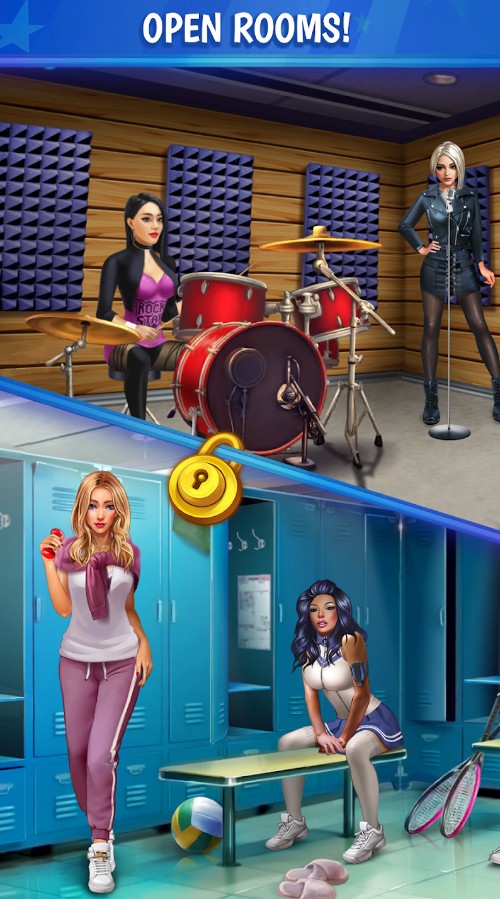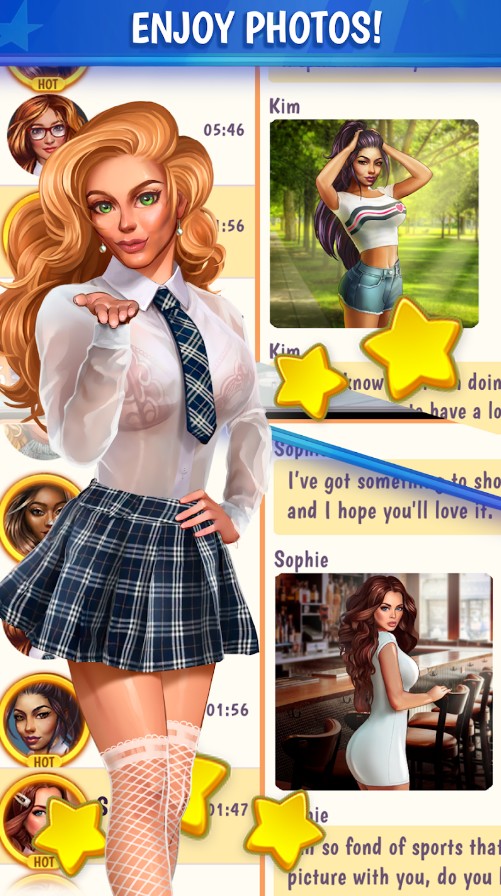 Love Island The Game
Romantic TV shows and reality shows are popular among viewers. In Love Island, you will be the hero of one of these reality shows, which are shown all over the world.
In this world, you will be able to customize your character, personalizing its appearance, or even embodying it in a virtual world. You will play as a real participant in the show, immersing yourself more and more in Love Island. Which choice you make and how you behave is left to guess!
Here you have to choose with whom of the heroes you want to build a relationship or just flirt. Behavior can also vary – cheeky, flirty, shy. In Love Island, you can embody all the secret desires and behave as you would never dare in the real world.
You'll even need to organize your own villa, where all participants live. There are 3 seasons and 150 episodes in total, so your story on Love Island will not end quickly. Everything happens like in the real world – decide who stays with you and who leaves the villa and has no chance of love.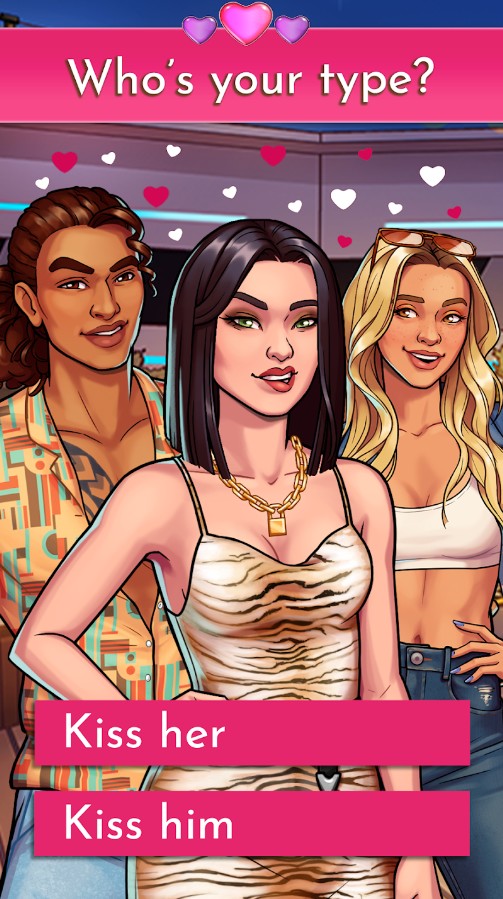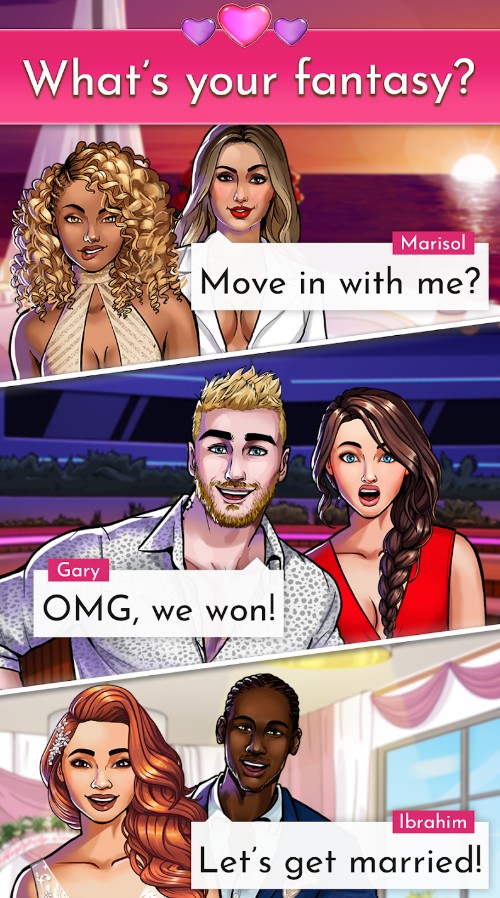 Choices: Stories You Play
For those who are into those college love stories and dramas – this is the game that will captivate your attention for hours! Choices is an extremely addictive series of games where you get to date the hottest guys on your campus.
The main thing of the game, as you already guessed, is your ability to make a choice that will define the whole future way of the game. Overcome all the obstacles, be smarter than all the girls who try to steal your man and reputation, and live your fairy tale story!
One crucial thing about this game is gems. Depending on how many gems you got, you can select even the most intriguing choices, like kissing someone a couple of hours after meeting.
However, those gems are only bought for money and that's what frustrates many users. And often, without the necessary amount of gems you just can't select an interesting choice.
The game is split into several parts and each part is a new year at the university. You get enrolled into several adventures and you and your friends are going through everything together. By the way, there is an opportunity to choose same-sex relations as well.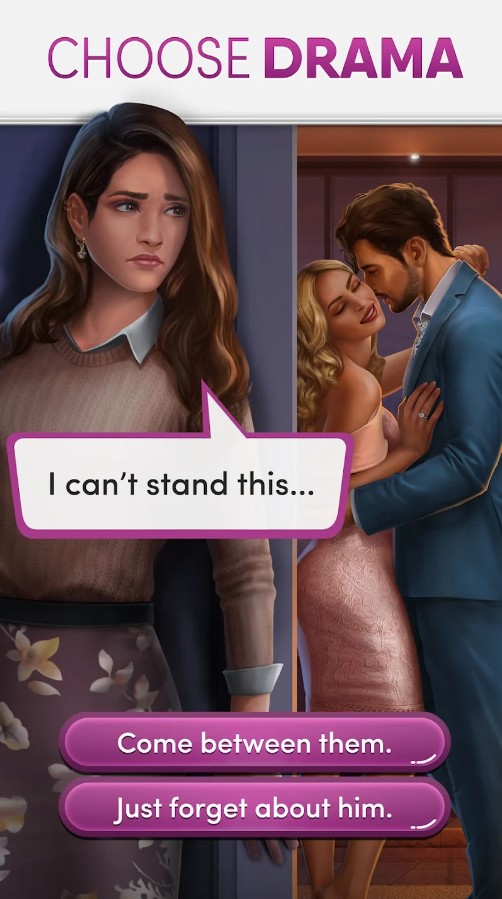 You may also like: 21 Free Puzzle Game Apps for Android & iOS
Passion Puzzle
If it is not enough just to build a relationship in the game, you can try the Passion Puzzle. It is a game that has not only a romantic slope. Here, in addition to the main plot, you can constantly play puzzles like three in a row, passing levels, and earning coins for their romantic achievements.
Passion Puzzle is designed specifically for the male audience, as the game presents only pretty girls, and your character is the only sexy guy.
In the story of the game, you arrive at the resort to have a good rest and have fun. Of course, there are a lot of beautiful girls who show genuine interest in you. There are only 5 main characters, each of which is good in its own way – someone nice and shy, someone naughty and likes to flirt.
You go on a date with each of them, as well as get their hot pictures. It should be noted that although Passion Puzzle is a free game, for a dynamic plot will need to invest real money – after all, it is very difficult to earn game currency.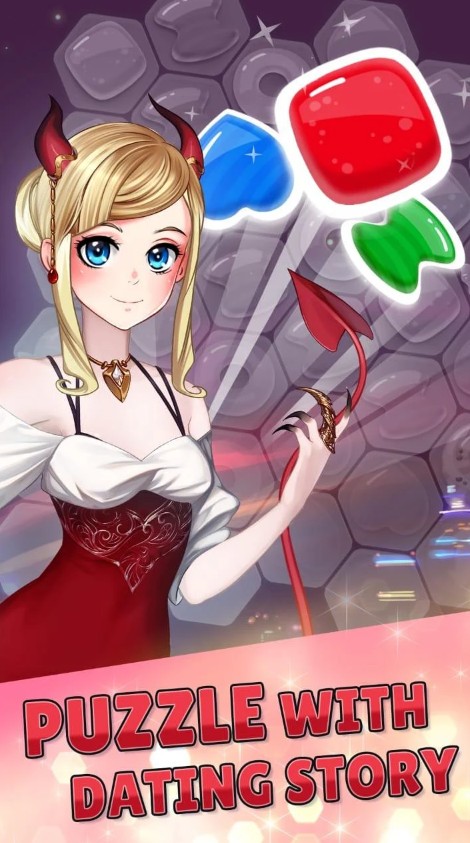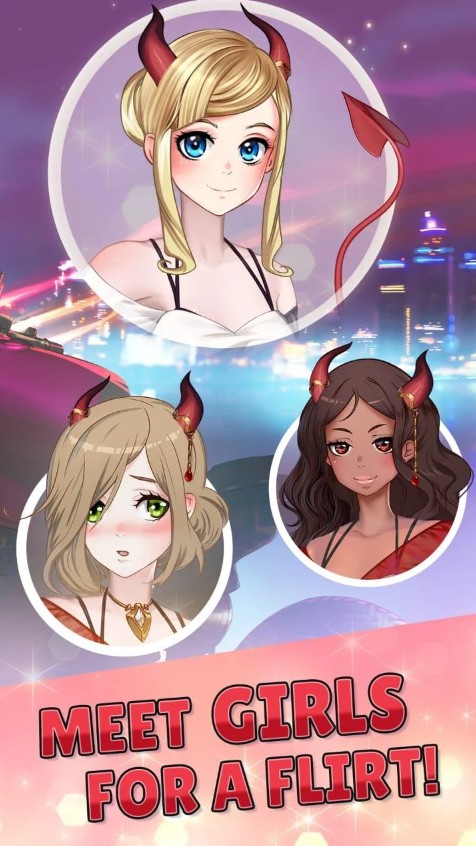 Episode – Choose Your Story
Episode is an interactive app that lets users become the architects of their own narratives. You can bravely try to go on dates with different characters.
Users create personalized avatars and navigate through a wide array of interactive stories that span various genres, from romance and drama to fantasy and mystery.
It empowers users to indulge in immersive storytelling, allowing them to experience different scenarios and outcomes based on their decisions. This interactive nature fosters creativity, critical thinking, and empathy, making it more than just a casual game.
With thousands of narratives at their fingertips, users can explore a diverse range of characters, settings, and plots. Additionally, Episode – Choose Your Story offers regular updates, bringing new stories and content to keep the experience fresh and exciting.
In conclusion, Episode – Choose Your Story is a must-have app for those who crave interactive storytelling adventures. So, dive into Episode – Choose Your Story today, and let your imagination run wild in the realm of interactive storytelling.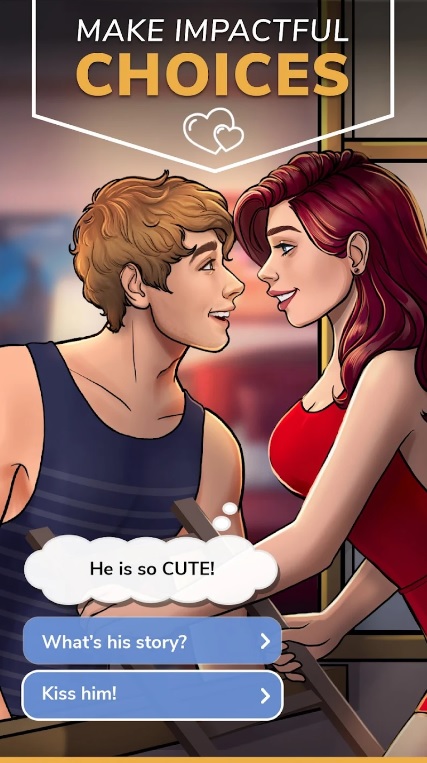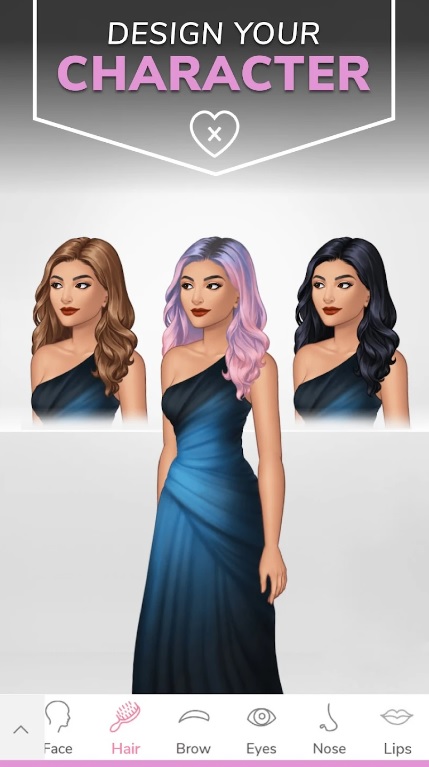 Moments: Choose Your Story
Moments is another interactive game in which everything depends on your choices and wishes. Here you become the protagonist of romantic stories, as well as can create your own storylines.
There is a lot of love stories – no one knows what your next choice will lead to. Moments invites you to meet different characters who will later become friends, family or even love.
You choose the story you want to read or pass. Each of them has its own characters, and communication and relationships with them are built from scratch. Intrigues will haunt you everywhere – after all, even the person to whom you have entrusted your heart can be a scoundrel.
Moments will help you enjoy romantic moments, as well as read new and incredible stories of beautiful love. In the process, you'll find out for yourself how it's better to talk to other characters to quickly reach your goal.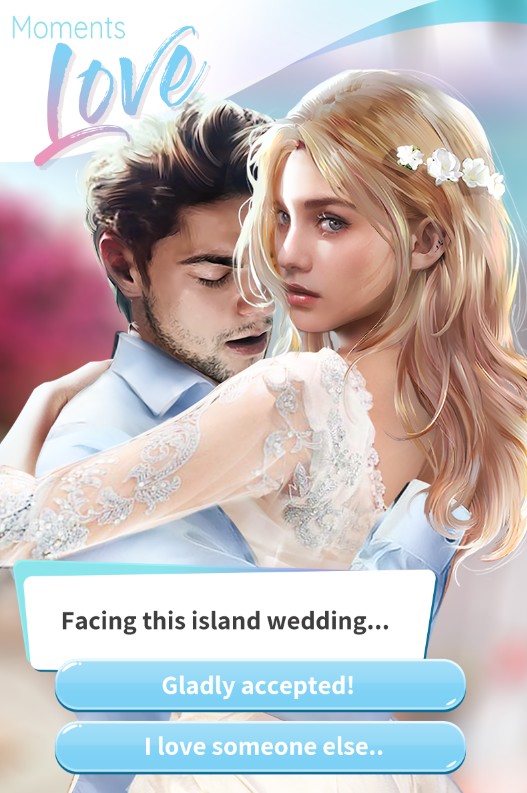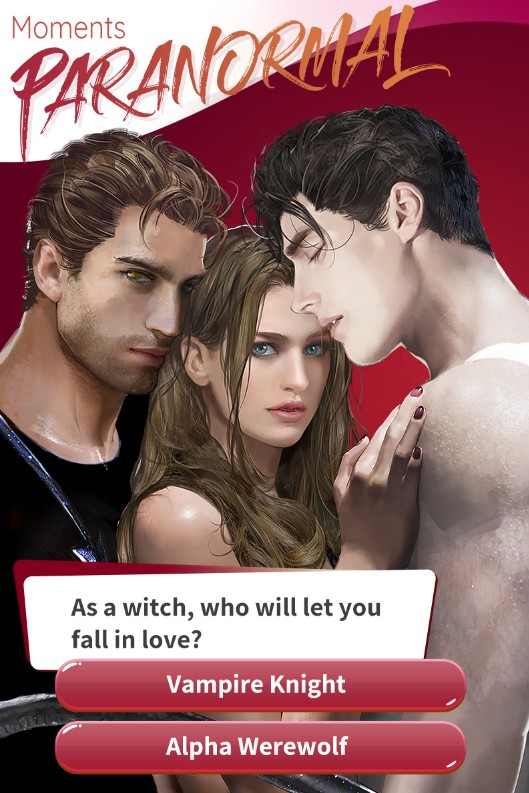 MeChat
MeChat allows you to unleash your imagination and dive into romantic dating.
Create your own virtual avatars, engage in conversations with a diverse cast of characters, and make choices that influence the direction of the story. The app's advanced artificial intelligence technology ensures that these interactions feel remarkably lifelike, providing an immersive experience that mirrors real-life encounters.
It offers users a novel way to indulge in interactive romance and experience the thrill of love stories that they help shape. By choosing different conversation options, players can explore various romantic paths, making each encounter feel fresh and exciting.
In conclusion, I can say that MeChat is a good choice for those who find interactive romance and storytelling.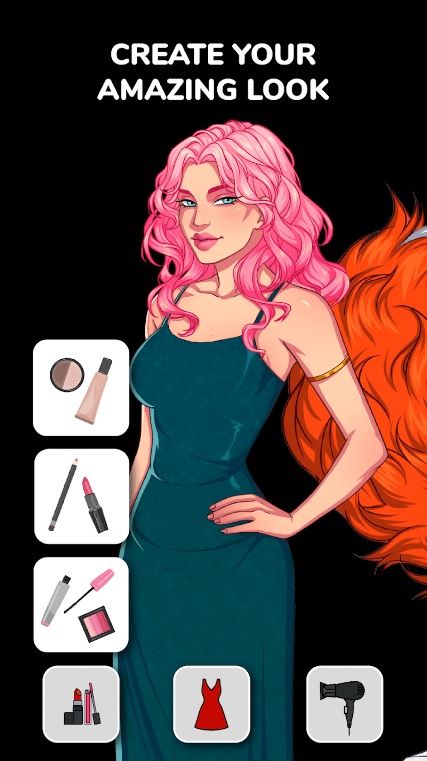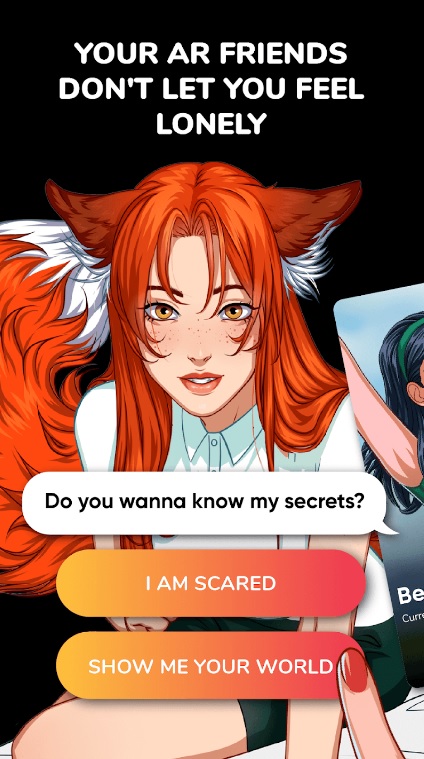 Puzzle of Love
Would you like to feel like a really famous person? After all, celebrities are attracted to beautiful girls who begin giving heart at the sight of you. Puzzle of Love – a game that will allow you to feel like a popular writer, writing his new masterpiece.
In the story, you are looking for a source of inspiration that can hide in a romantic relationship. Your goal is to find your new muse in thousands of beautiful girls and perhaps even find one single love.
Puzzle of Love contains the mini-game that will allow you to earn the game currency. During the process of lining up the items, you get awards and access to new characters.
Accordingly, there are also additional amps, gifts, or toys to help you pass the game. You can choose from all the girls you want, but the dates will take place with each of them.
Puzzle of Love offers you to bring the love line to the end to find one muse – but it will be difficult because all the easy levels are left behind.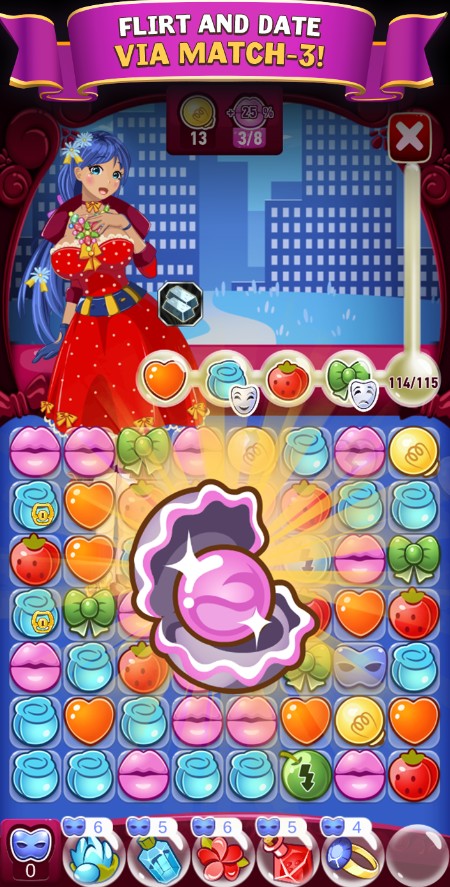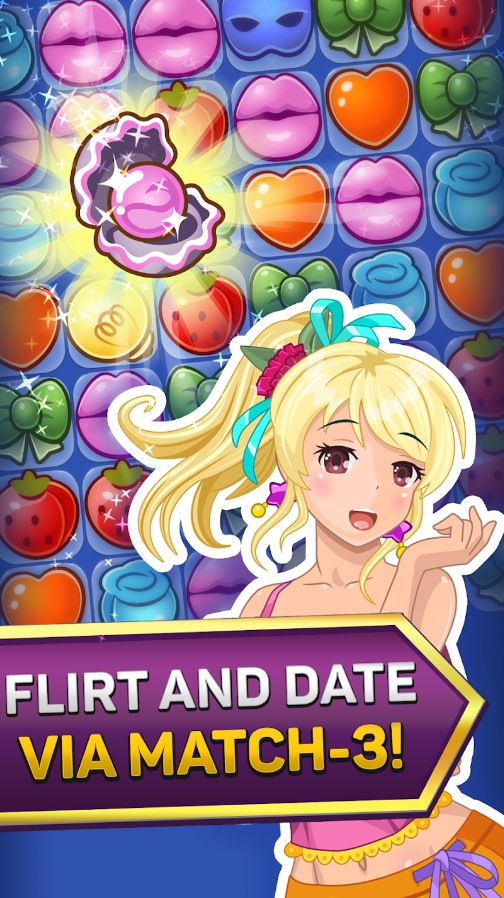 Lovestruck Choose Your Romance
Lovestruck is one of the few romantic games that allows you to develop relationships with different sexes. You can become a same-sex couple or a traditional couple – the developers take into account your preference and develop the appropriate characters.
In the romantic game you choose who you fall in love with – believe us, it will not be the easiest choice. In Lovestruck there are more than 70 unique characters with different character traits, so there is a lot of work to do.
As you can understand from the title, there are several main series in this visual novel. In each of them, you choose the character and get acquainted with its history. For example, in one of the series "Tales of the Wild" you get into the world of werewolves, where all passions happen along with monsters.
All stories are different and do not have even the slightest repetition – there is pure and tender romance, and stories from college, and a sweet love story with confectioners. Choose a story to your taste and immerse yourself in this interesting world of Lovestruck.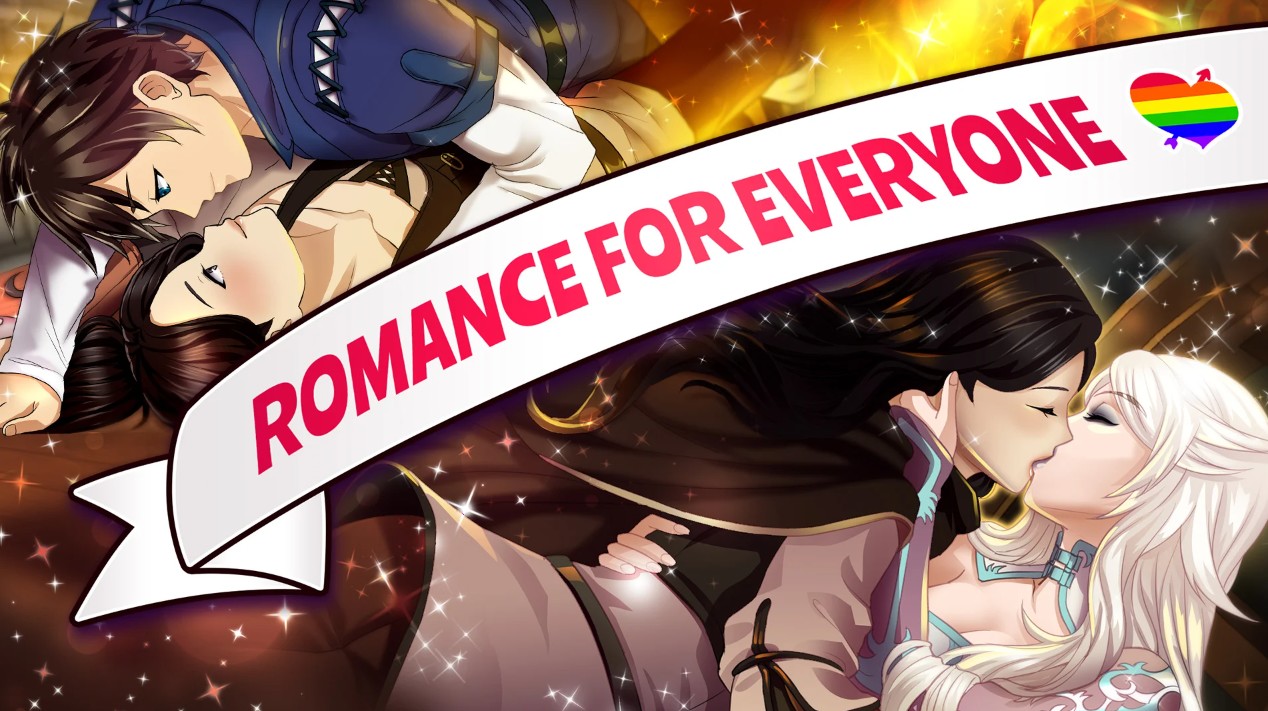 You may also like: 11 Best long distance relationship apps (Android & iOS)
The Arcana: A Mystic Romance – Interactive Story
Still, most interesting stories about love and romance are stylized under anime games. The Arcana is a whole romantic and mysterious world, in which you will become the main character of Otome novel.
The whole game is LGBT friendly, that gives you more freedom in your actions and contacts with other characters. From this, you will need to be even more careful in building romantic relationships, thinking carefully about every choice you make.
In the story, after guessing on Tarot cards you lose your memory. Waking up without memories, you become the protagonist of the mystical story, in the process of which you will build your love. The Arcana has 6 different characters with whom you can have a romantic relationship – perhaps even with a few of them.
The whole game is accompanied by good graphics and beautiful landscapes, that won't let you tell that the design is too simple. Choose your place and destination in this story – after that, it will be much easier to make a love choice.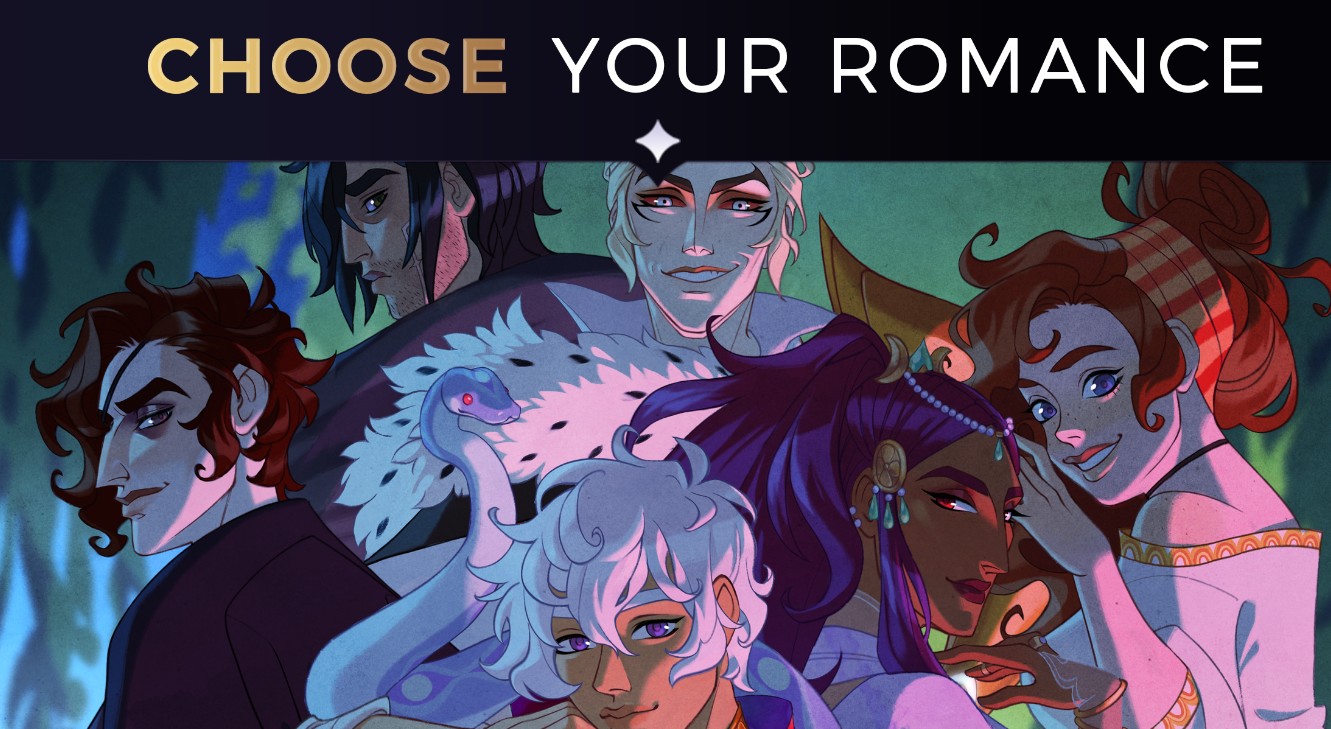 Plots of these games are often unrealistic and fantasy. Usually, you become the protagonist or heroine, who is surrounded by the attention of all the characters around you.
Here you can feel a lot of attention to your person, as well as plunge into romantic relationships and emotions. Choosing your actions in the game, you can lead each of them to different endings, as well as develop your relationships with other characters.
Since Dating Simulators were originally popular in Japan, they will be liked by all anime fans because of their style. We hope that our collection of games helped you, and you can easily cope with the feeling of loneliness with their help.