FloatMe is one of the most-used services when it comes to credit apps. Undoubtedly, it's great for quick cash borrowing but its charges are quite high. Let's see what other apps offer similar services, shall we?
Luckily, there are plenty of apps like FloatMe for Android & iOS that won't make you worry about interest and extra fees. All these apps are verified and loved by millions of users so no worries here. Plus, the majority of this app covers budget managing tools that will help to control your finances.
Consider trying your powers in fundraising? Check out this article: 13 Fundraising Apps for Nonprofits
Here's the list of the 8 best apps in that category you may try. Take a look!
Earnin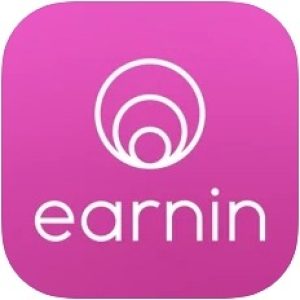 Let's start with the earning app. It's a platform that lets you cash out a small amount of your salary before payday.
There are plenty of reasons you may need some extra cash urgently but it usually happens in emergency cases. Although the app is 100% legal and legit it's not recommended to use it on a regular basis — it's better for you to learn some money management instead. The good thing is the app doesn't take fees for its services but it asks you for a tip (which is optional).
As for the security part of this app — it keeps all your data safe and encrypted so no worries about that. You also need to verify your permission to take a particular amount of money so nothing will be taken without your consent.
When you start using the app you can only get up to $100 a day. Next, the app will keep track of your financial behavior and the time you pay the money back. In case you'll show yourself as a responsible user who admires the pay date and all that you'll e able to borrow up to $500 a day.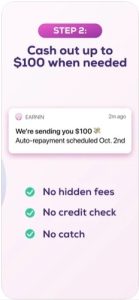 You may also like: 11 Best Apps that Pay You to Watch Ads (Android & iOS)
Dave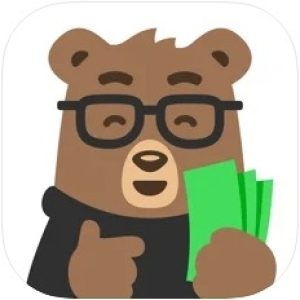 Next, we have a user-friendly app the can give you some money in advance.
When it comes to FloatMet alternatives, this app is one of the best options you can find. According to the concept, this is a banking app for humans which means everything is made to make your experience nice and easy. Plus, the app can help you improve your financial behavior and give you some tips on how to spend wisely and make some savings.
Right after you download the app, you can get $100 in return. Herewith, the app doesn't require your credit history check and all that. The app will establish the pay date you'll need to stick to and will remind you to pay back several times before that. In case you'll return all the money in time and show yourself as a responsible user you'll be able to raise the amount of money to borrow.
The app also covers various budget tools that help you plan your expenses and balance your budget in general. There's even a calendar you can use to plan your rent payments, utilities, and more. And if you need a job you can search for some options right from the app.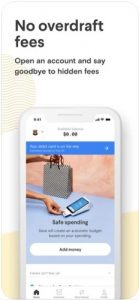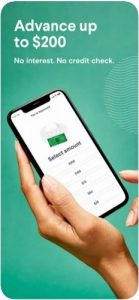 Klover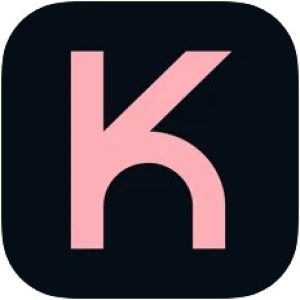 This app and give you up to $150 before the paycheck.
The main thing about this app is it gives you money with no interest or waiting — you basically get instant cash a couple of mins after asking for it. Herewith, you don't need to log your credit history or whatever else you may need for credit. Plus, the app doesn't charge any fees so there are no pitfalls here.
As it was mentioned, you can only borrow a small amount of money at first but you can boost it up later. To do so, you'll need to pay what you've borrowed back in time (several times). However, even if you'll go over a payday there will be no overdrafts. As you can see — the terms sound barely perfect but it's better to not use this service regularly.
Besides, the app coves plenty of financial tools you can use to get your budget into order. For example, you can trade all your expenses and earnings and view the details of each spend. There's also a schedule where you can load all your planned expenses like rent and so on.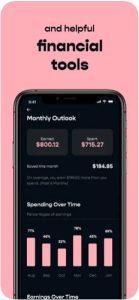 Empower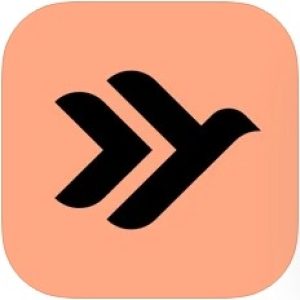 Next, we have a cash advance app that can borrow you some money before your salary.
In the first place, Empower is a financial tech company, not a banking one in case you're worried. However, it does have a self-named card provided by nbkc bank. This app can give you up to $250 beforehand with no interest, overdrafts, hidden fees, and all that. In fact, the app doesn't even check your credit history.
Apart from its sister services, the app only gives you instant money if you're an Empower card owner. In other cases, you'll need to wait a couple of days. Herewith, the app still gives you money two days faster than any other banks out there so it's in anyways. Besides, the app runs on generous cashback service so you can get up to 10% cashback for buying specific categories of items.
It needs to be said, the cashback deals change every week so make sure what's profitable to buy in the app. You can also use the app to track your expenses and learn some money management tips. You may even set some money aside for emergency cases if needed.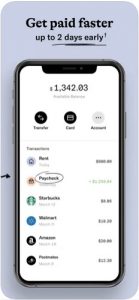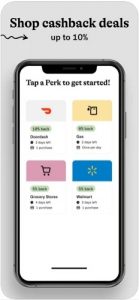 Check also: 11 Best Job Search Apps for Android & iOS
Brigit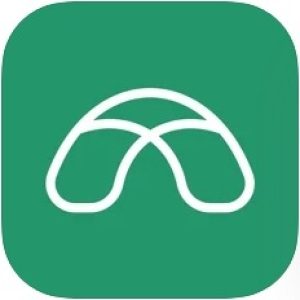 Looking for a useful financial tool with paycheck advance? This is the one for you.
This app can borrow you up to $250 before your salary date herewith, the app charges no fees, has no interest, and has no overdrafts. Plus, you don't need to give your credit history data or whatever else. Herewith, there's no chance for you to get an early payment if you don't have a plus account. Thus, make sure to plan your budget so you can give all the money back before the pay date.
Besides, is you can borrow the money in literal mins which is great for emergencies and all that. The app tracks your financial activity all the time and if you'll get a high credit score you'll be able to raise your advance amount and even get mortgages. The app also over budget tools that will warn you if you're running out of money along with sending bill alerts.
In case you'll want to repay early you are free to do that. And if you'll need some extra time the app will cover you as well (you just need to notify about it). The app runs on powerful encryption techs o you can be sure all your data is safe and sound.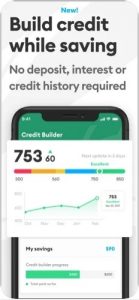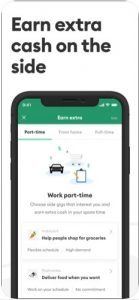 Payactiv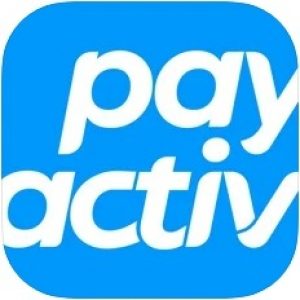 This app is ready to borrow you some money whenever you need it.
According to the concept, this app gives you access to wages you've earned but haven't been played yet. Herewith, the app worked with your employer and doesn't have any loans or interest. You can also get a same-called card with cashback and easy payments. The app also lets you get paid for up to two days early which is great.
As for the government payments, the app lets you get those up to four days early as well. The app also covers smart save and spend tools that enable you to control your budget. In other words, the app will detect your spending habits and give you helpful improvement tips.
You also get to set low balance alerts to always be awarded when you're running out of money. The saving tool analyses the categories of items you can save from. It will also give you advice on how to set some money aside. There's even a pro financial coach you can connect with via phone.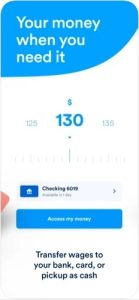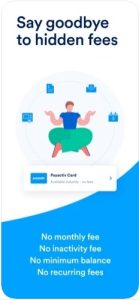 Current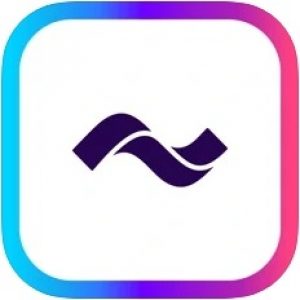 This is a financial app that lets you get paid for up to two days faster than usual.
The app is integrated with Visa cards and gives you a free $100 overdraft for Premium sub pack. Here's how it goes — you download the app and sign up. The process takes less than five mins and then you'll get your new card shipped. Herewith, there are no minimum balance limits for opening an account which is nice.
The app has no hidden fees or interest so no worries here. You can also earn points for responsible financial behavior and then redeem it for cash. The points can be earned for shopping in particular places — you can view the map with all the details within the app. The app also supports instant gas hold refunds.
Additionally, you can use this app to boost your budget planning skills. The app will track your expenses and savings along with detecting your spending habits. There's even a teenager account that can be attached to the parent one if needed.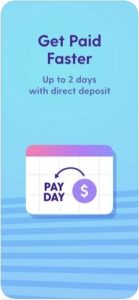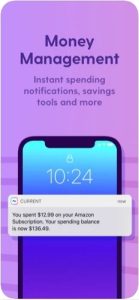 You may also check: 11 Best Investment Apps (Android & iOS)
Chime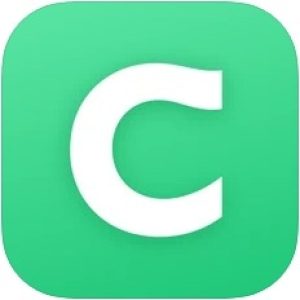 And lastly, Chime is an app that gives you banking services without extra charges.
The mechanics of this app is simple — you sign in and getting a Visa card shipped. This card will be attached to your acc and you'll be able to get all the banking services offered by the app. It needs to be said, the app uses high encryption algorithms to prevent all unapproved usage or data leaks.
Once it's done, the app lets you get up to $100 in advance with no overdraft or interest. In case you'll make regular paybacks on a pay date the app will boost the amount of money you can borrow. Herewith, the app has no hidden or overdraft fees which are once. You also don't need to give your credit history data.
In case you'll decide to use the app's card as your salary one you'll be able to get paid two days earlier than in other banks. You can also use the app's budgeting tools that let you manage your finances and set some money aside. You can also earn points for shipping in particular stores and exchange them for cash.