A Fidget spinner is a great way to reduce stress. It can be even meditative in some aspects. But why carry one with you, when you can just download a fidget app and have it inside your smartphone? In the article down below we collected the best fidget apps for you.
Also, among the games for stress reduction and having a little fun these days, we can definitely recommend you to check the hyper-casual games.
Fidget Spinner – Hand Spinner Focus Game
One of the most popular games in this segment. It is super simple – but that's the idea. The cool design adds charm to this app.
What you need to do is to only spin the fidget. Some background sounds are added. If you spin it more than 20 times in a row, the app will send congratulations.
The best thing is this app has no lags, it's free and it's an endless game.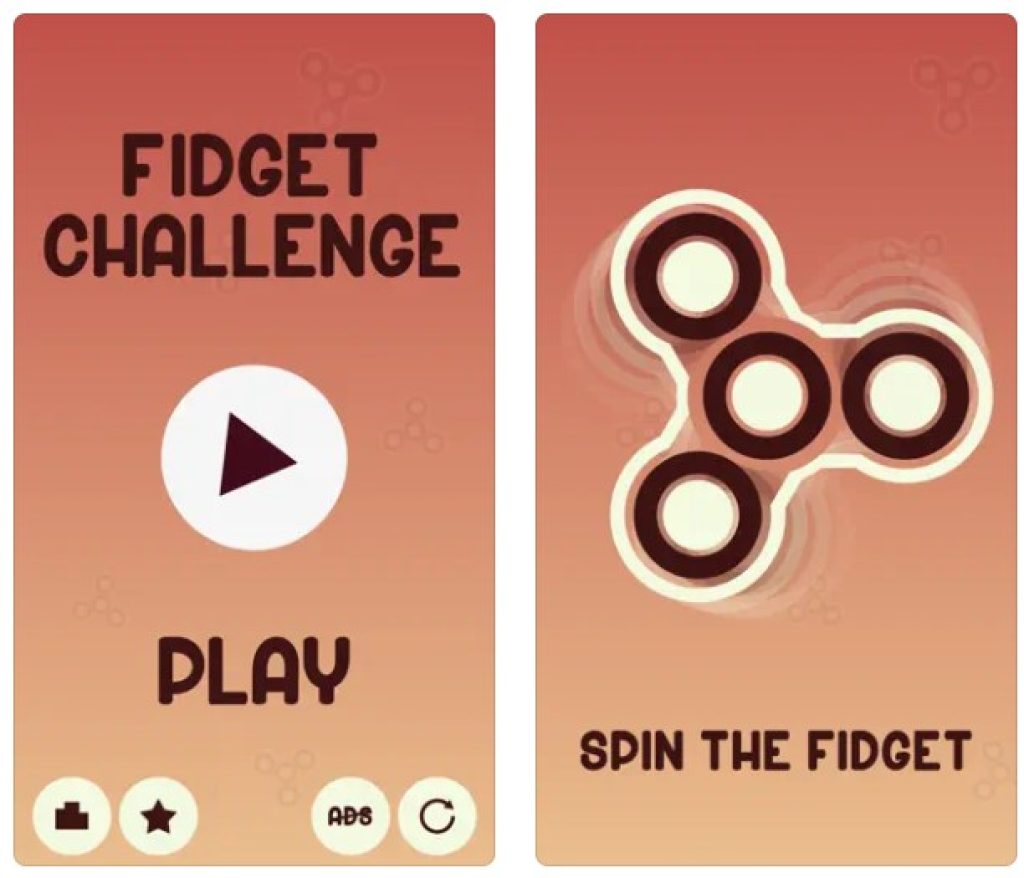 You may also like: 9 Best Number Games for Kids (Android & iOS)
Fidget Toys 3D – Antistress
This cool app contains the full collection of fidget apps. All fans will appreciate it! All you have to do is to install it and then select any fidget toy from the collection.
By the way, there are about 50 toys. Among those, you will find the classical fidget, the pop-up fidget, fidget cube, slime, and others. The graphics look decent as well, which is not so often for an app like this one.
The one downside here is that the app is full of ads. The only way to get rid of it is to switch your phone to airplane mode. What is more, the app tends to crash on weaker and older devices.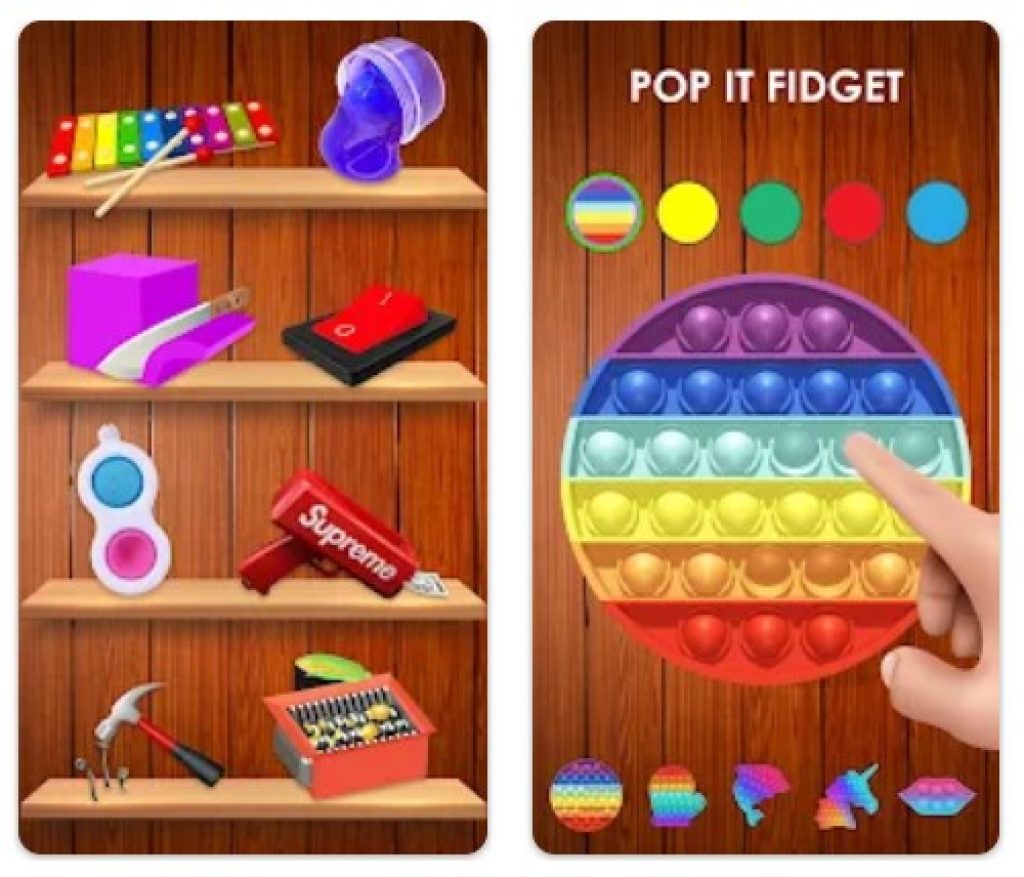 Fidget Spinner
Another standard fidget app in this category for iOS devices. The hallmark of it is that you can choose the colors of your fidget spinner. Moreover, the design is customizable and you can apply any image to those spinners. The graphics are so-so but this particular app doesn't need to brag about looks.
And keep in mind that not all the spinners from this collection in the app are free.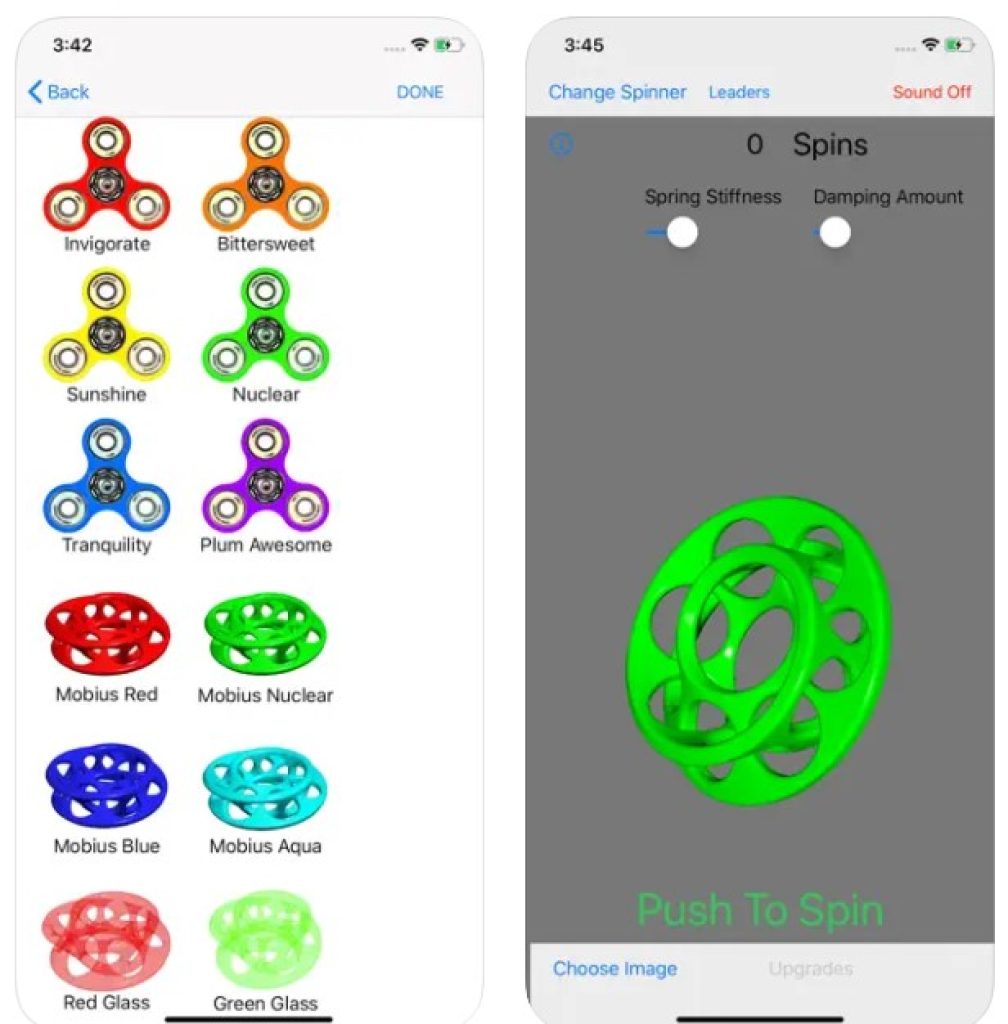 Fidget Spinner
This is the coolest app for Android devices. One of the main features that catch your eye immediately after you open the app – is the cool design and graphics. All spinners look truly beautiful.
Each time you spin the fidgets, the app set you a goal of how many spins in one take you must do. Find yourself chasing those little goals and forget about everything else! Moreover, you never know which spinner is going to be next. As you pass the levels – you open a new one.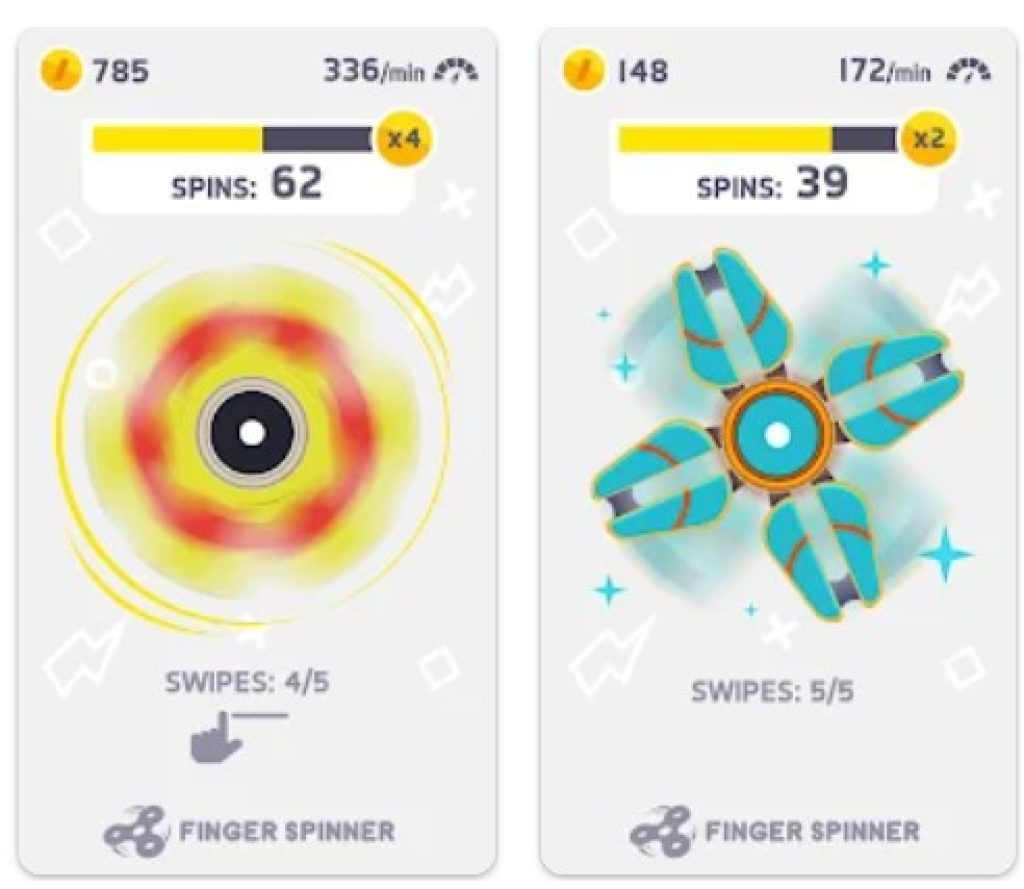 You may also like: 15 Best Decision Making Games (Android & iOS)
Fidget Spin
A quite little app where you spin the fidgets. One of the features that make it stand out from others – is its cool soundtrack. The game is endless.
Your main goal in the game is to keep the fidget going. By the way, this game includes 3 modes – light, medium, and hard. By the way, because Fidget Spin is so simple it won't occupy too much of the memory space on your device and will run almost on every smartphone.

Fidget Toys Trading: Pop It 3D
Just like one of the previous apps on this list, Fidget Toys Trading is the aggregator of all the fidget apps possible. To be honest, this app is developed mainly for kids. However, here you won't find classical spinners, here you are going to play these pop-it things.
One of the distinctive features of Fidget Toys trading is that it is an online game where you can trade your fidget toys with other players. Play the game, earn points, and use them for the trade!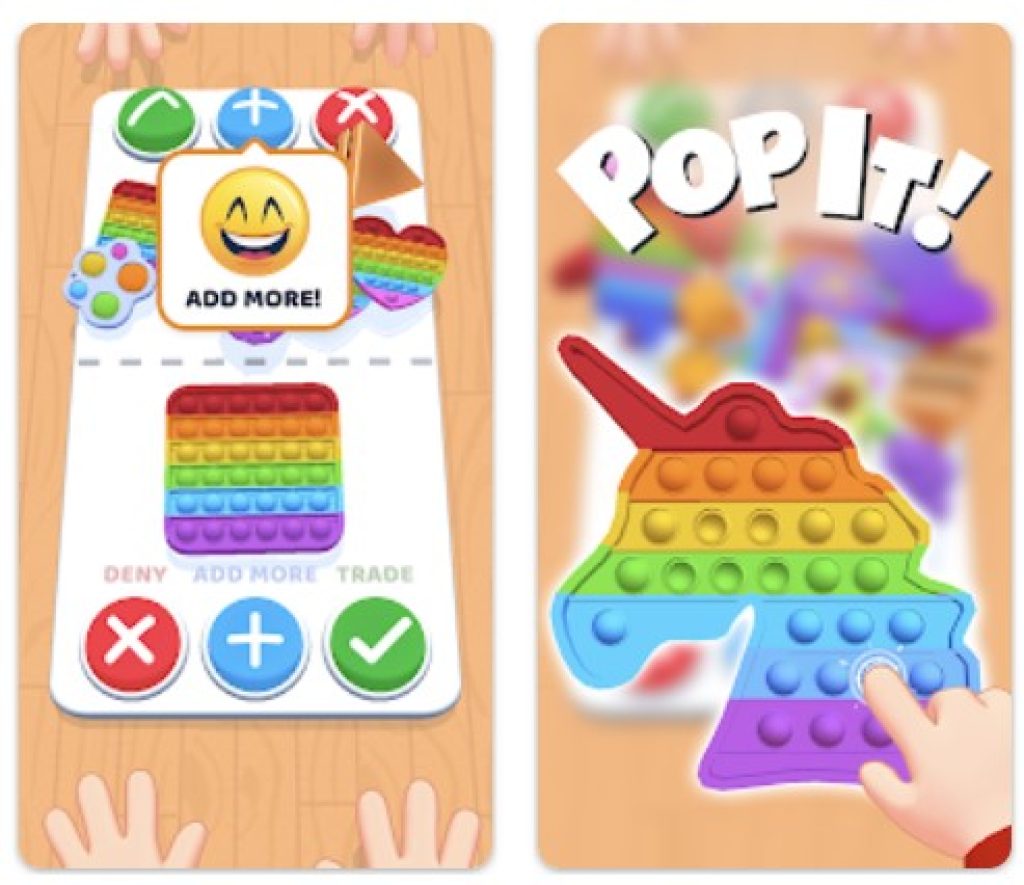 You may also like: 15 Free Bubble Shooting Games (Android & iOS)
Fidget Spinner Feel
As you look at the screenshots of this game, you can definitely tell, what's the difference between it and other apps. The thing is Fidget Spinner Feel has a timer and time limit, within which you must reach the goal (for example spin the spinner 5 times).
Another virtue of Fidget Spinner Feel is that in comparison to other games, this one feels extremely real, so it's going to be a little more difficult. The spinner is customizable, there are several colors to choose from. Another thing is the app resets each time you stop spinning the toy and that can be distracting.