If you are a fan of electronic, noise, and other experimental genres of music that emerged in the early and mid-1990s, then you probably already know what Glitch art is.
Intentionally creating glitches and distortions that look like they were caused by hardware malfunction used to be a complex and highly technical process, video editing apps that appeared on the market in the last couple of years have made this video technique almost automatic.
Besides, stunning glitch art effects, nearly all apps we featured in this article are also equipped with powerful video editing tools you can use to manipulate the footage you've captured with your phone in any way you want. So, let's take a look at some of the best free glitch effect apps.
InShot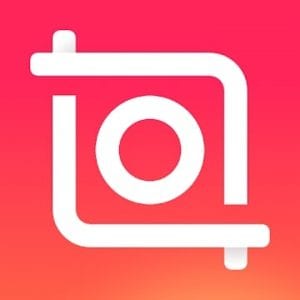 This a powerful photo and video editing app that features a range of tools that enable you to make professional-looking videos.
InShot also has a rich visual effects library that contains the Glitch effect.
So if you want to make glitch art with this app you simply have to import a video you'd like to edit and apply this effect to it.
All videos you create with the free version InShot are going to be watermarked and you will also have to purchase the Transition Pack – Glitch if you want to create glitch videos with this app on a constant basis.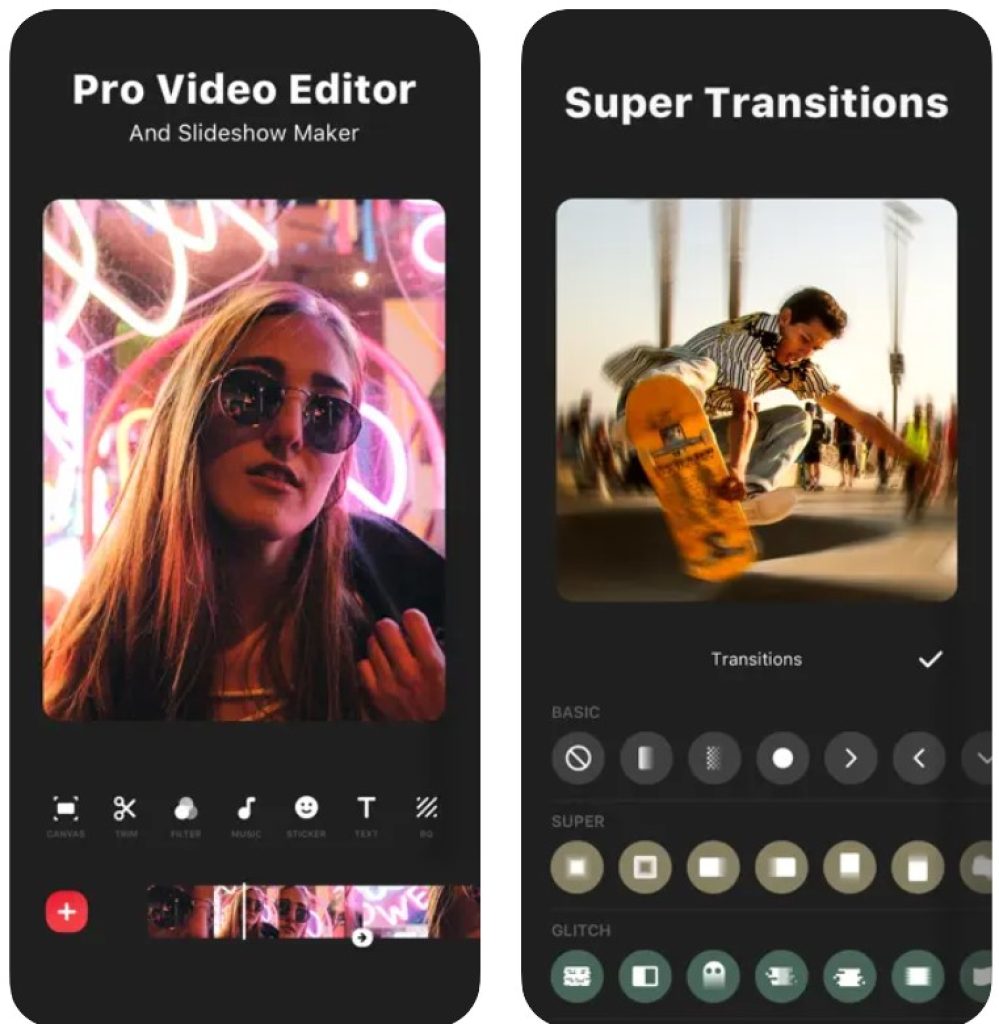 You can also check: 9 Best Apps to Mirror / Flip Video on Android & iOS
Glitch Cam – Video Effects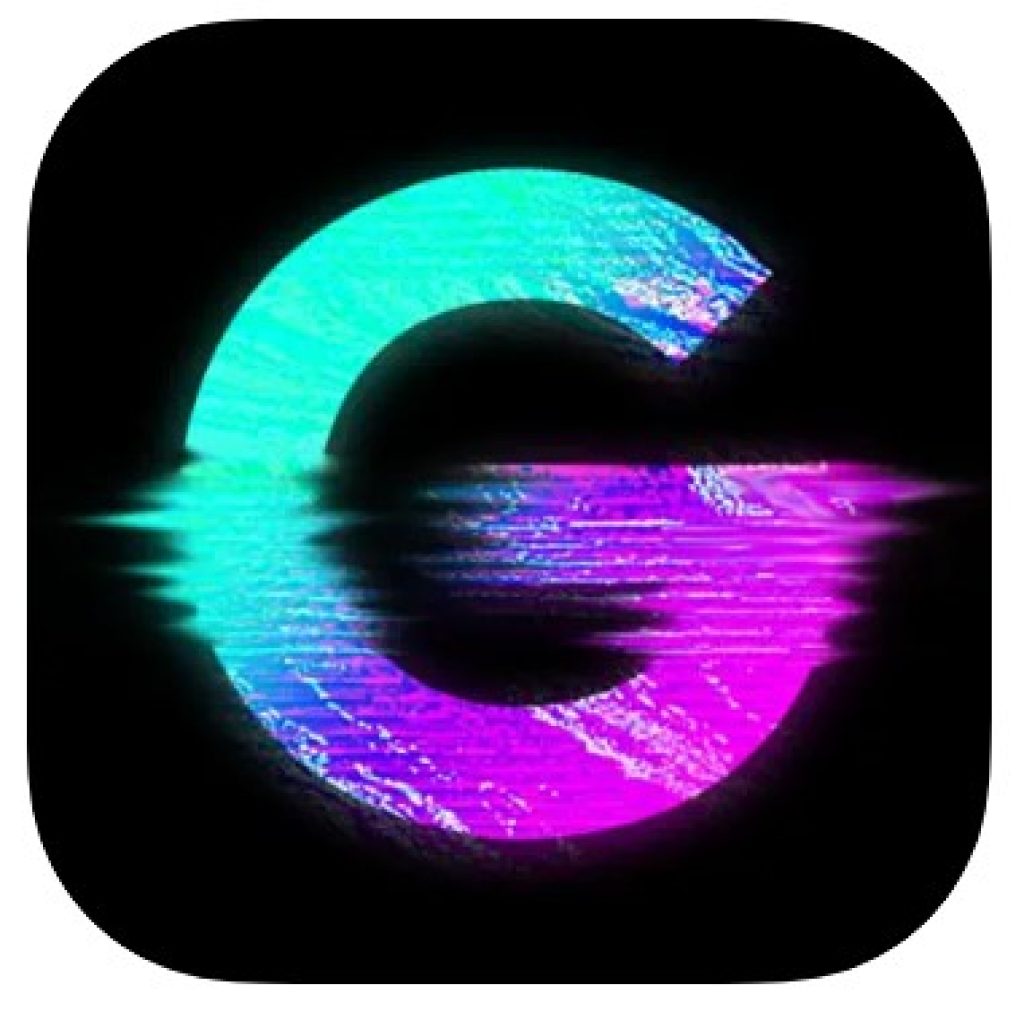 Recording glitch art masterpieces are going to become so easy if you install the Glitch Cam because this app provides you with a ridiculous amount of effects you can combine in real time.
In addition to stunning glitch effects, the app is also equipped with a VHS Camcorder that lets you make vintage videos that look like they were recorded in the late 1980s or early 1990s.
The best part is that you can export all your creations in full HD resolution and share them to your favorite social networks directly from the app in just a few quick taps.


KineMaster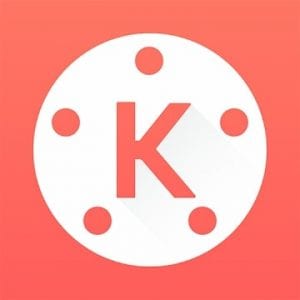 Before you can start creating a glitch video with KineMaster, you must first install the Anaglyph Slide effect from the app's Asset Store.
Once the effect is installed, you can import the file you'd like to edit and proceed to make cuts, apply transitions or add a voiceover.
When you complete all other video editing actions, you should head over to the Effects menu in order to apply the Anaglyph Slide effect to the video.
You can then adjust the effect's settings by assigning new Angle, Speed, and Distance values and that's it you've created a glitch video with KineMaster.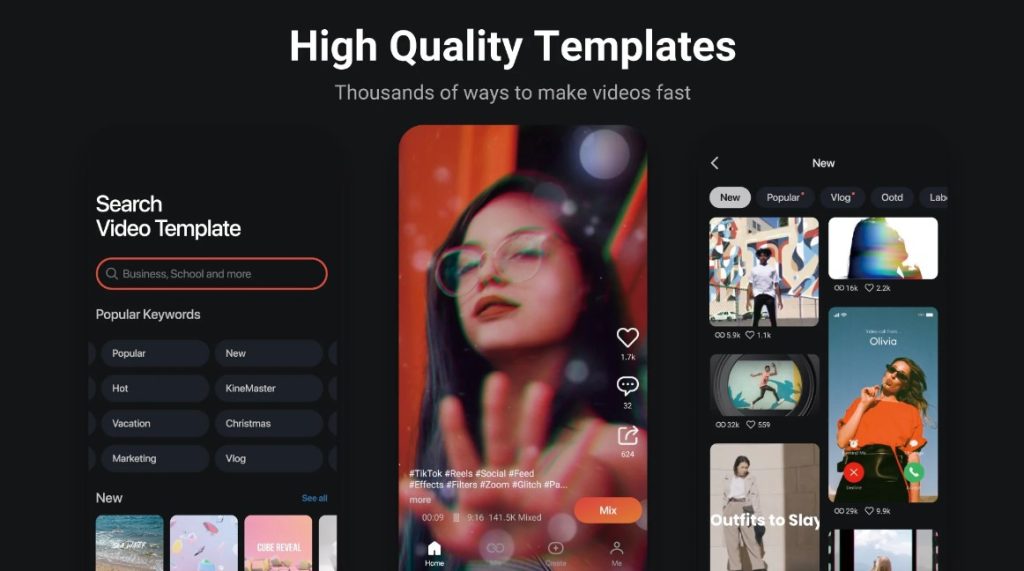 GlitchFX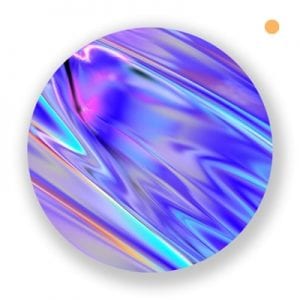 Making music videos with the GlitchFX app is fun and easy since you only have to pick a video you'd like to edit from your phone's camera roll, choose the song you'd like to use as a soundtrack, and apply a VHS, Glitch, or any other visual effect you like.
The app also features Cut and Trim tools that let you remove all parts of the selected video you don't want to include in the final cut of your glitch art video.
GlicthFX's file-sharing capabilities present you with a number of options as you can post your latest creations on TikTok, Facebook, YouTube, and other popular social networks directly from the app.
The only downside is that you have to make in-app purchases in order to be able to use all the VHS and glitch effects the app has to offer.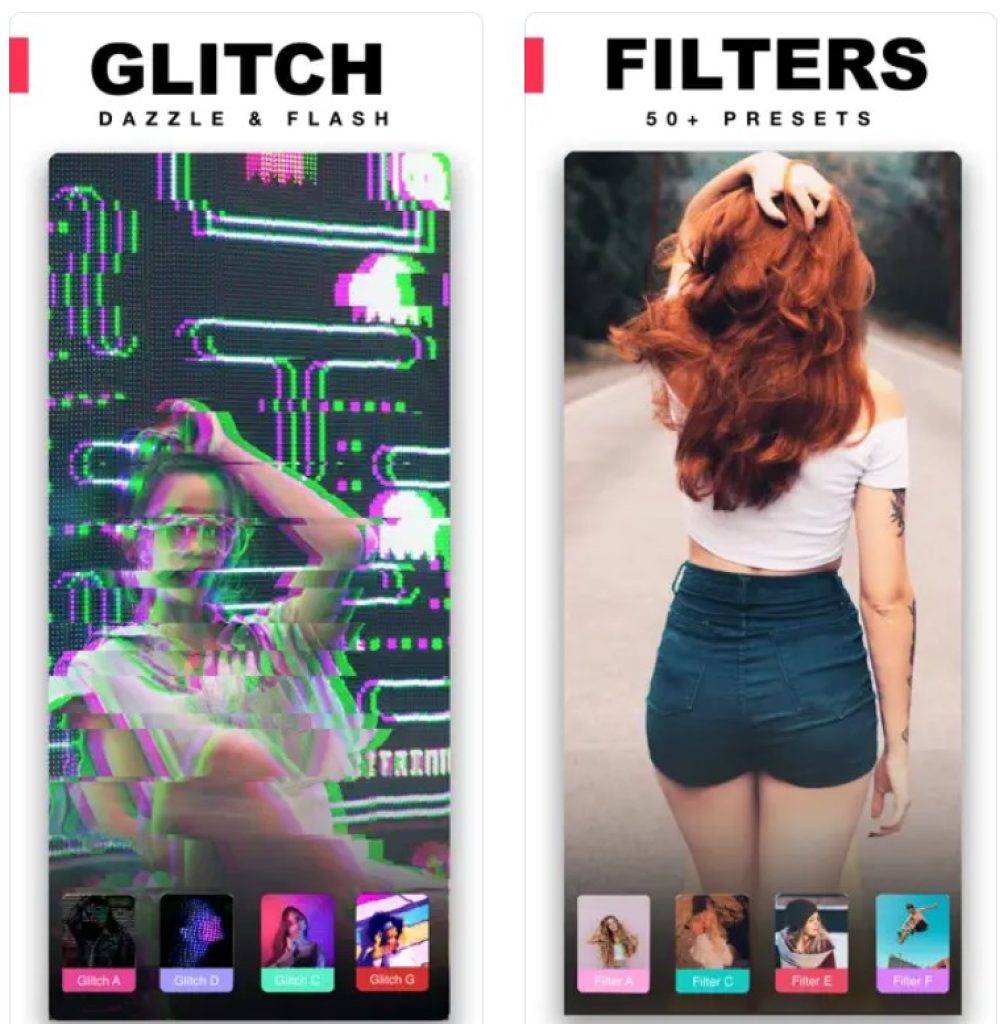 Glitch Video Effect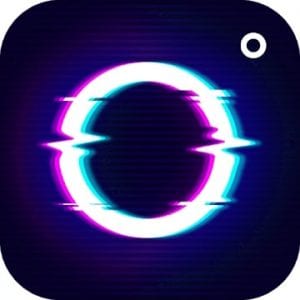 If you are a fan of vaporwave aesthetics and you like making experimental mind-bending videos, then this Android-based app might be the right choice for you.
The app lets you capture glitch photos and videos in real time, so you can see how your images are going to look even before you press the record button.
There are more than a hundred trippy and glitch video effects you can choose from that enable you to recreate some vintage styles of videos or make unique videos with hallucinogenic colors.
When done experimenting, you can share your Glitch art videos with your friends on social media with a single tap.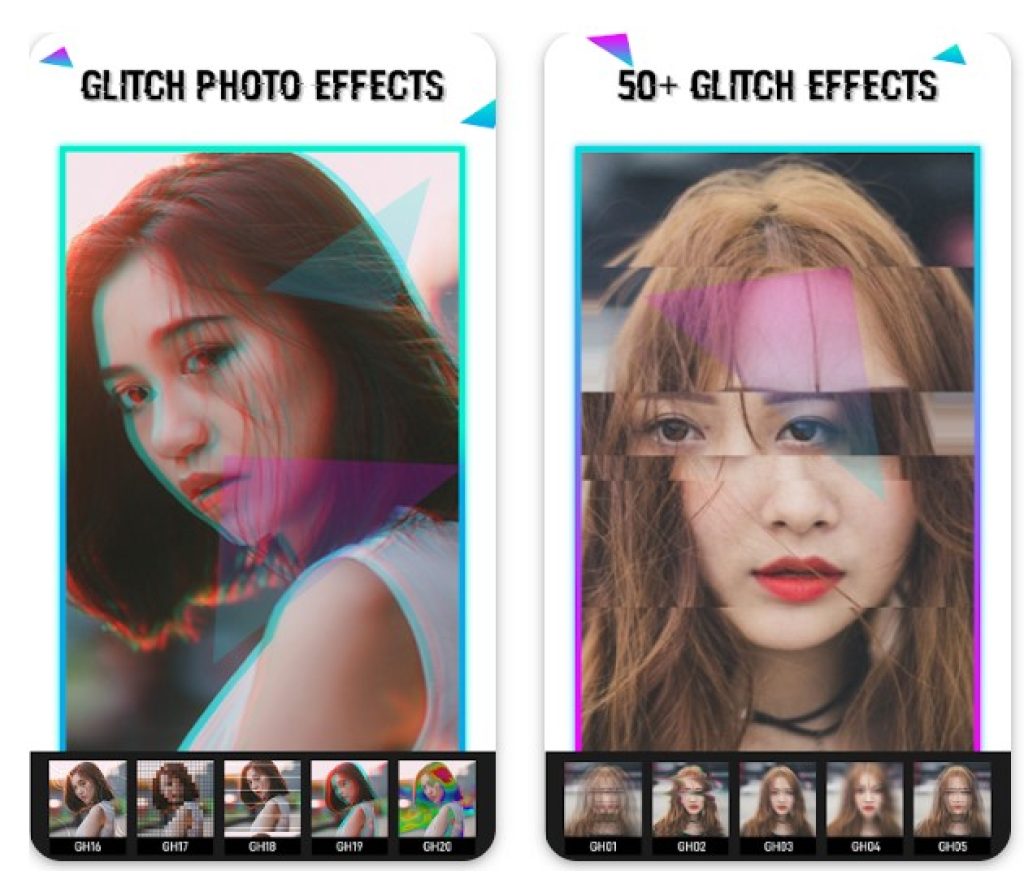 Groovo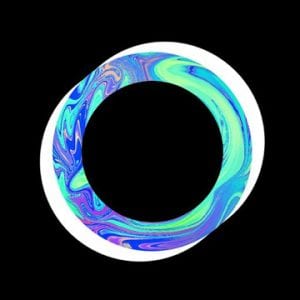 Groovo is a community of like-minded people where you can discover new content on a daily basis and find inspiration for your own work.
This AI-powered app grants you access to huge music and visual effects libraries, which enables you to create stunning music videos effortlessly.
Groovo also features basic video editing tools, so you can remove all parts of the audio or video files you don't want to share with your friends on social media.
What's more, all the videos you create with Groovo are going to be watermark-free, but you shouldn't expect too much from this app in terms of its video editing capabilities.


HYPERSPECTIVE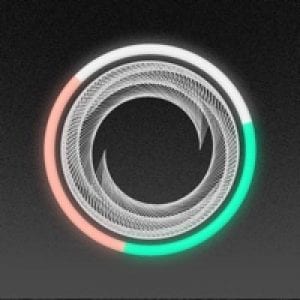 There is so much more you can do with this app, besides creating glitch art, because even the free version HYPERSPECTIVE offers a powerful mirroring system and a rich selection of visual effects.
The app uses an Instagram-like filter approach, with several adjustable parameters per preset.
You can adjust the effect simply by tapping and dragging around the frame, like an XY pad on a synthesizer.
If you're recording in real-time you're limited to 720p output, but post-processed videos export in 1080p.
The presets themselves are impressive, with traditional distortion effects, colorization, mirroring, stereoscopic 3D, and various combinations thereof.
You can export your videos in 16:9 widescreen simply by turning your device to landscape or just shooting square videos that are perfect for Instagram.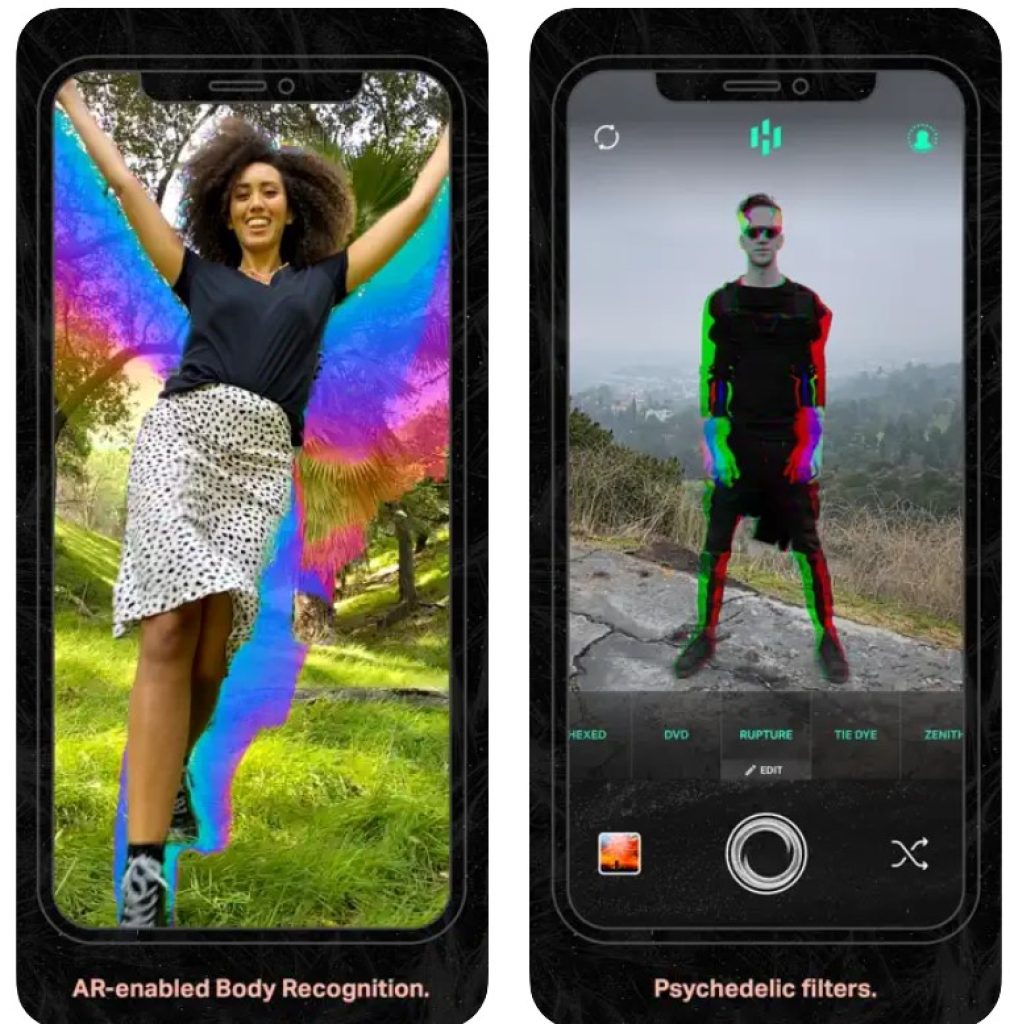 Onetap Glitch
Even though Onetap Glitch is primarily a photo editing app, you can still use it to generate both GIF and MP4 animations.
All you have to do in order to create a glitch photo is to select a picture from your phone's gallery, upload it into the app and choose an effect you like the most.
Afterward, you just have to set the X and Y values that determine how many errors your picture is going to contain and proceed to share it on social media.
Keep in mind that some of the app's advanced features have to be purchased before you can use them to create your artwork.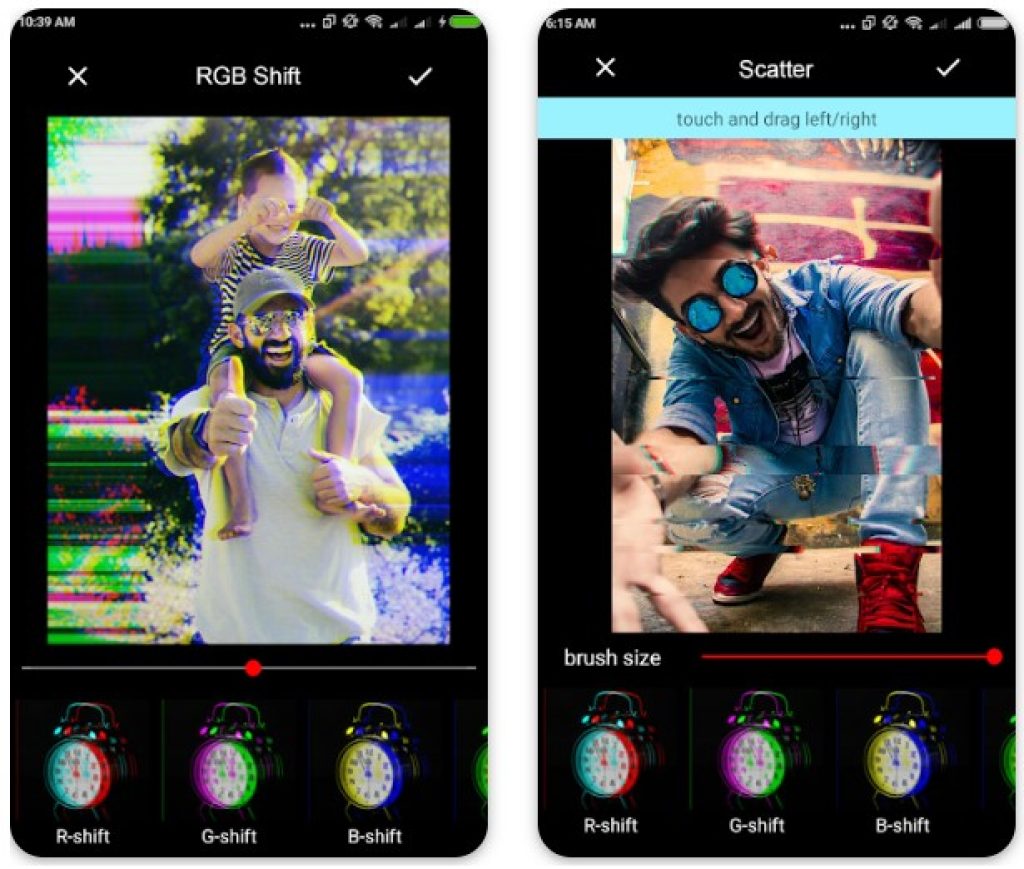 You can also check: 9 Best Apps to Enhance Video Quality on Android & iOS
Huji Cam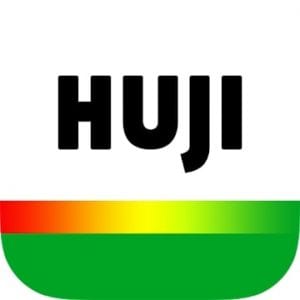 We're sure you've seen this one on Instagram as it's been quite popular.
Ever noticed those photos that look like they've been taken from a grainy, disposable camera complete with a date stamp from 1998?
It's been used by huge celebrities like Selena Gomez, Kim Kardashian West, and Pete Davidson.
Huji Cam has led to a host of similar vintage-looking filter apps such as KDPro, Kamon-Cam, KujiCam, and more, but nothing beats the original.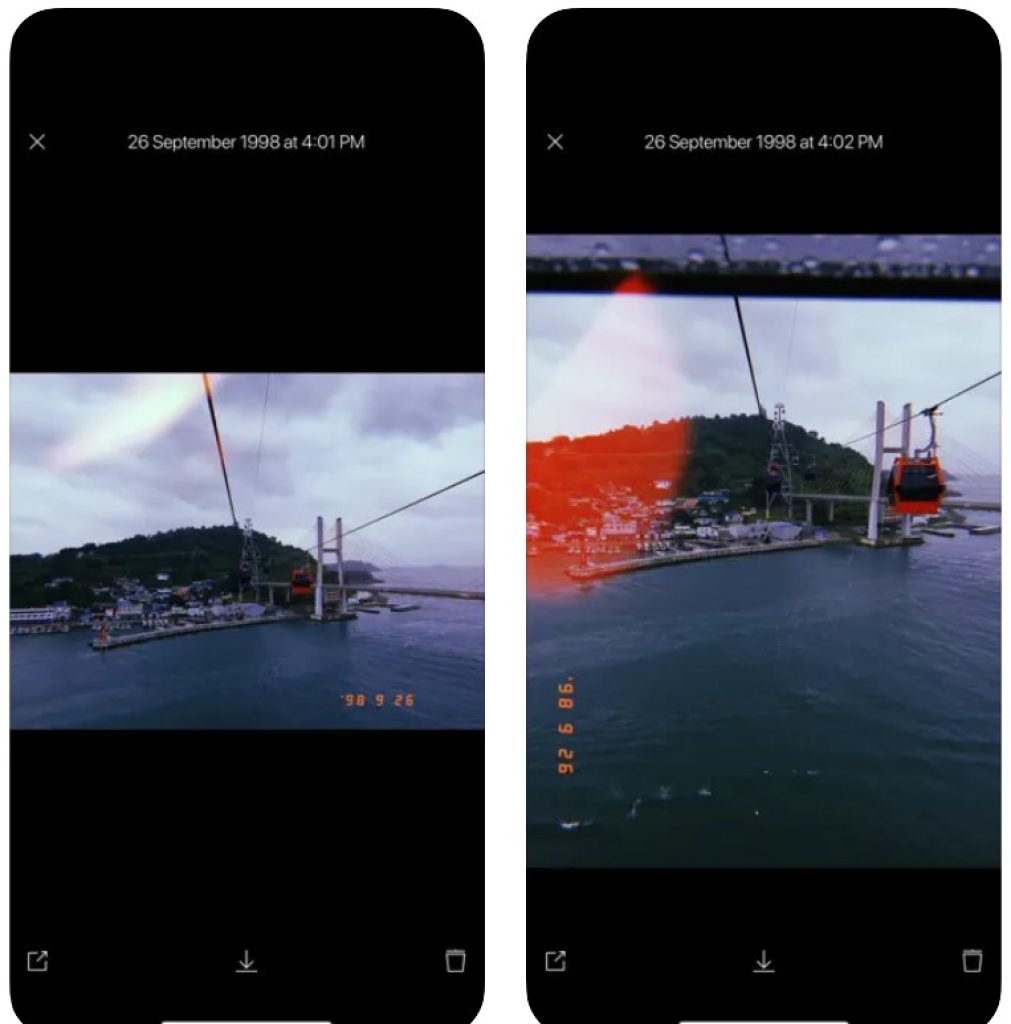 Glitch Video Effect: Glitch FX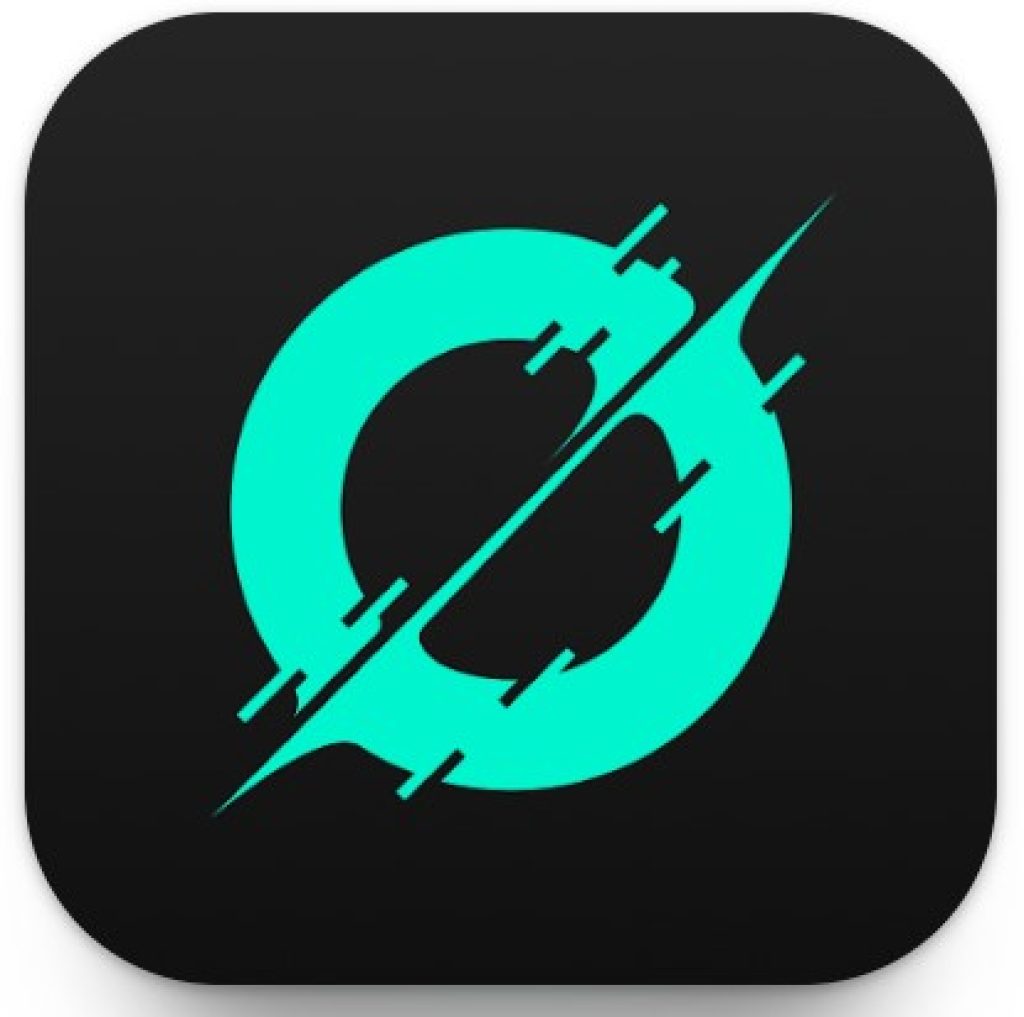 This is another app for adding glitch effects to your videos, and according to the users' reviews, it's a very good one.
And just in the best traditions of apps of this type, the user interface is designed in the easiest way possible. The developers placed all the editing features in a way that those are accessible in a couple of seconds and you wouldn't waste that much time while editing.
The quality of the edited videos is decent and even the free version allows you to save files in 1080p. The range of the effects is quite decent and the variance of glitch effects is insane.
You can also check: 11 Best Apps to Add Music to Video (Android & iOS)

PicsArt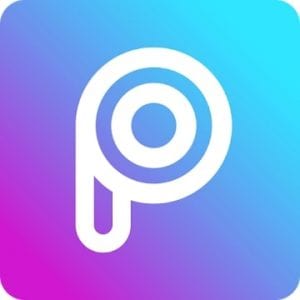 PicsArt was another trend to hit Instagram this year.
It made waves when Kim Kardashian West used PicsArt to add a "sketched" overlay of herself over her photo. Before you knew it, everyone else started adding sketches to their own photos.
The sketch can be resized and repositioned to any part of the photo. You can also edit the color, thickness, and opacity of the sketch itself.