To imagine that somebody posts pictures without filters nowadays on social media is quite difficult. Filters have become something natural for our pics, just like talking and posting them.
You may also like: 11 Best Portrait Camera Apps for Android & iOS
Have you already tried live photo filters? They are trending at the moment – because they allow you not to waste time on photo editing, and even if you do the live stream, you still got a chance to look flawless and add spice to your image. And those filters can be found not only on Instagram or Snapchat. We have found 12 cool apps with live filters for you.
YouCam Makeup
Want to try on a new look? Pick up makeup for a wedding? Become a unicorn? All this is possible with one of the most reliable applications, which contains a mind-blowing number of free effects, filters, and opportunities to make charming or funny photos.
In 2021, perfect skin, white teeth, and unusual hair color will not surprise anyone, so the company Perfect Mobile Corporation went further. Professional makeup is available in two clicks. Choose the shape of the eyebrows, the shade of lipstick, the method of applying shadows, hairstyle… No settings, everything is so simple and surprisingly natural that you can print out real photos!
To do this, the user needs to choose one of the modes: open a photo from the phone or add real-time effects, and the magic will begin. Face recognition technology can be called truly cosmic because all the proportions of the face are observed with amazing accuracy, no more lipstick on your teeth!
A fact that leaves no one cold: YouCam Makeup is not just a photo editor, but a whole community that follows the trends of celebrities, helps to find inspiration and conducts all sorts of challenges. However, it is worth remembering that the application only works with photos, for advanced users we can recommend YouCam video from the same developer to create masterpieces.
You can download the app absolutely for free, with no trial versions, minimum advertising. The only delicate point, it drops out if your phone is cluttered and there is not enough memory, so before you download it, delete everything you do not need from your smartphone.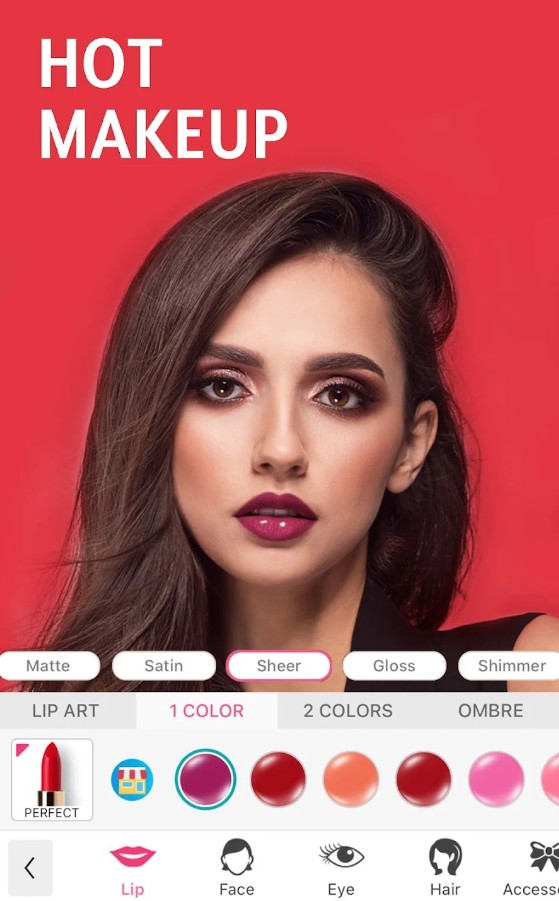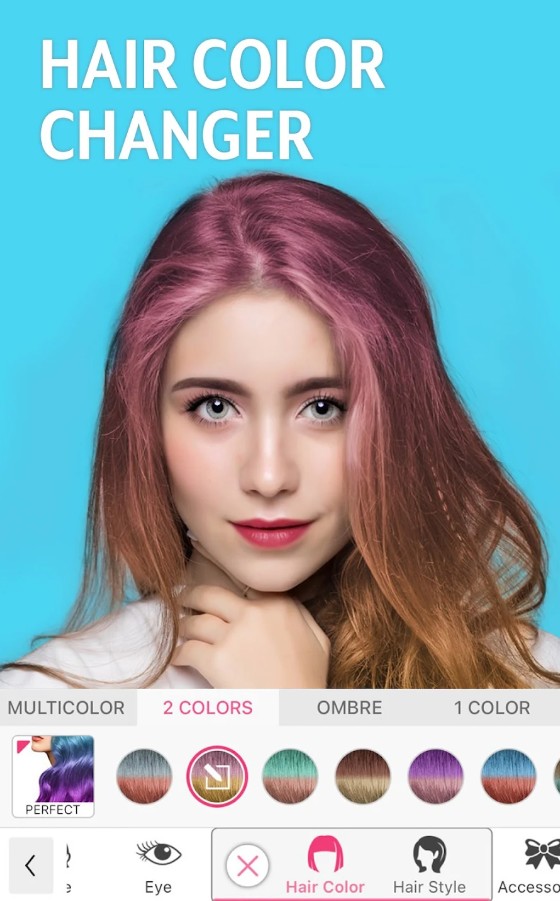 You may also like: 16 Best Apps to Enhance Photo Quality on Android & iOS
Instagram
Instagram allows you to create masterpieces from not the most successful photos using all sorts of filters. By default, the app has 23 filters enabled, but if you have a good look at the settings, you can use up to 40 free presets to create unique content.
The most popular social network for sharing photos has already crossed the mark of one billion users. Instagram today is not only the perfect tool for people who want to capture memorable moments of their lives and show them to their friends.
From a catalog of online photo albums, the app has become a popular platform for blogs on any topic, as well as an effective advertising platform and a huge market for goods.
That is why the functionality of Instagram in photo processing, due to the huge audience coverage and demand, is constantly growing. Especially the developers focused on stories – time-limited posts that disappear after 24 hours. The number of masks used to record stories tends to infinity, you can find any topic, and if you are not satisfied with the available ones – create your own!
Flat or three-dimensional masks for Instagram-animation that any user of social networks can add to a video or photo. Today, this feature is available to anyone. Masks on Instagram provide quick recognition, contribute to a sharp increase in the number of subscribers and promote content with commercial offers, which has a positive effect on increasing the number of sales.
Any user can add regular masks for Instagram to their "Stories" without having to subscribe to the owner's page. To find the desired mask, click the "Effects Gallery" button, which is located at the end of the list of available Instagram camera masks.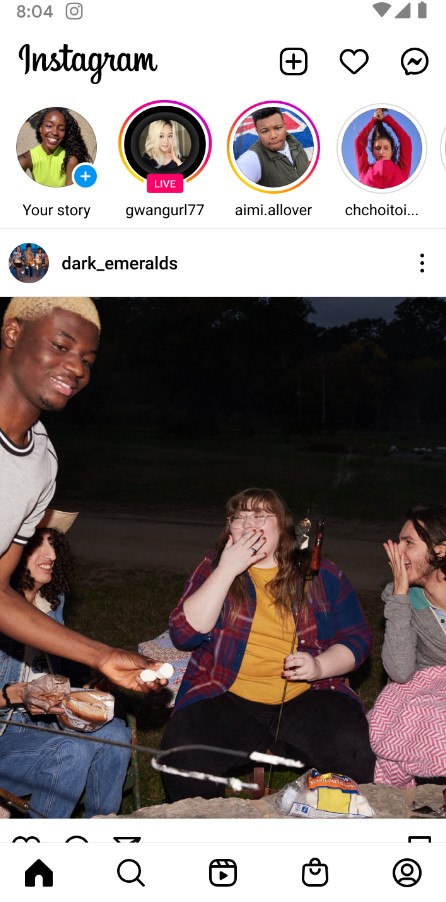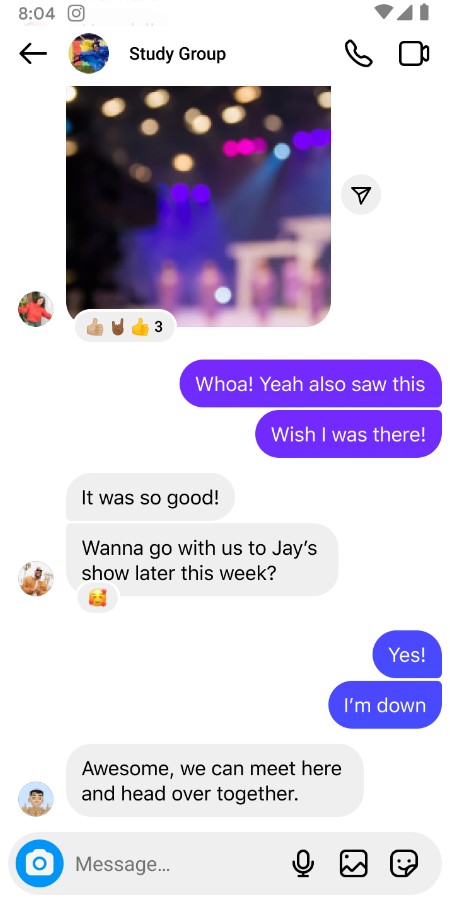 Snapchat
Another constant leader in the ratings of applications for adding filters to photos. After registering, the app will show you which of your phone contacts already have Snapchat installed. Therefore, you will discover the secret of beautiful photos on Instagram or avatars on Facebook.
The app allows you to take both selfies and just photos. The program finds your face, and then choose a mask, click and the photo is ready. You can try on the ears and noses of various animals, bows, glasses of different shapes, bandanas, and Christmas paraphernalia.
You can take photos not only alone. You can choose a function and take a picture of two or even three people. At the same time, the selected mask will be the same for all participants of the photoshoot. The snapshot taken is called a Snap and lives for 3 seconds. During this time, you need to have time to save it.
After saving, the snap goes to the Memories section. From the memories, you can transfer them to the film section. From the camera roll, the pictures already get to the phone's gallery in a separate album. You can set the settings so that all saved snapshots are immediately saved in the gallery.
The app is free and is essentially a social network. There are also functions such as if you took a photo, you can leave it in the public domain, but also hide and put them in private. Where you can only use a password to log in and view your photos. The quality of the photo remains the same; it is possible to adjust different visual effects, stickers, inscriptions, and so on.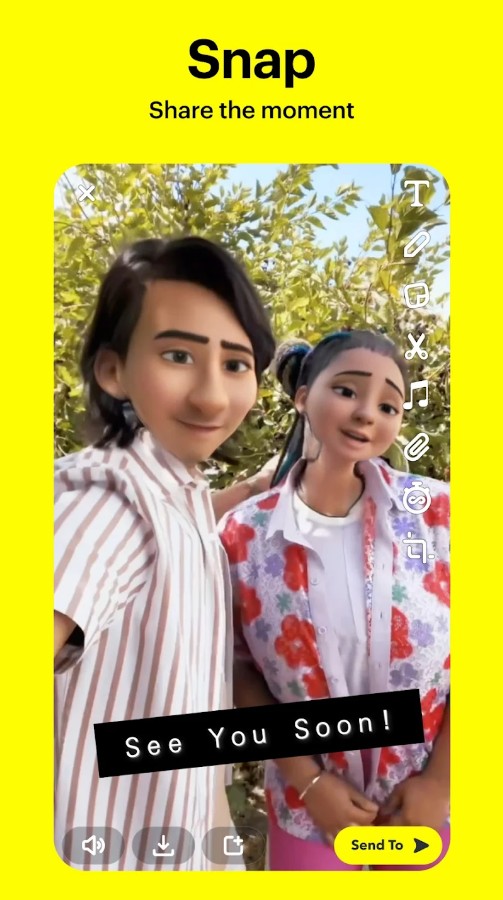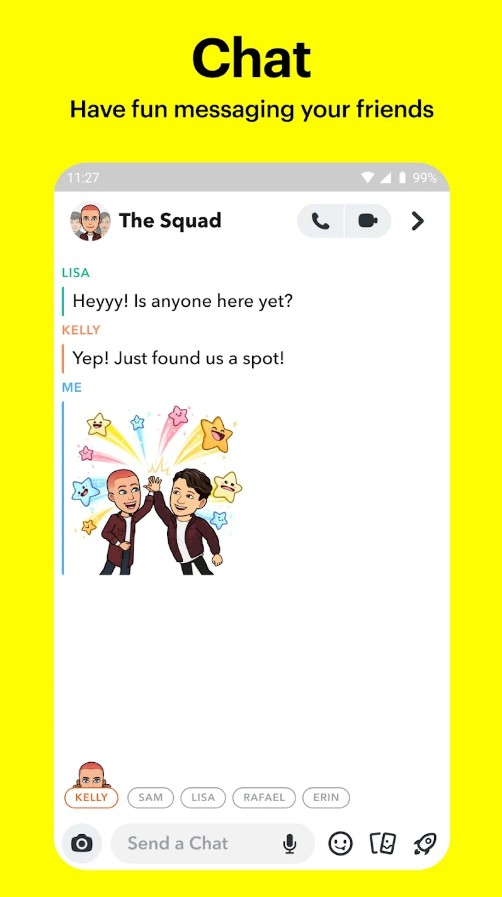 BeautyPlus
BeautyPlus is a convenient and easy-to-use editor for your selfies. The most successful photos for social networks are easy and beautiful. Don't you like the color of your eyes or does the complexion fall short of the ideal? BeautyPlus will help you!
The most famous photographers and makeup artists took part in the development of BeautyPlus. A result is a perfect tool that allows you to create selfies of impeccable quality, without anyone being able to catch you editing the image.
Let it remain your little secret! The BeautyPlus app will make your social networks look different by using fun filters and frames. This will set you apart from the millions of social media users.
There are loads of features of this app. The first charming thing is lightening, smoothing, and removing any skin defects. Then you can make beautiful shining, rested eyes, without bags and bruises. Who won't desire crystal white teeth and a charming smile in the photo? You can retouch images online in auto mode.
A funny thing about this app is a miracle brush: flowers, hearts, stars, glow, and other special effects. Professional editing, including cropping, rotating, and stretching are also available. The result of your work can be a group image of excellent quality, thanks to the multi-face recognition function.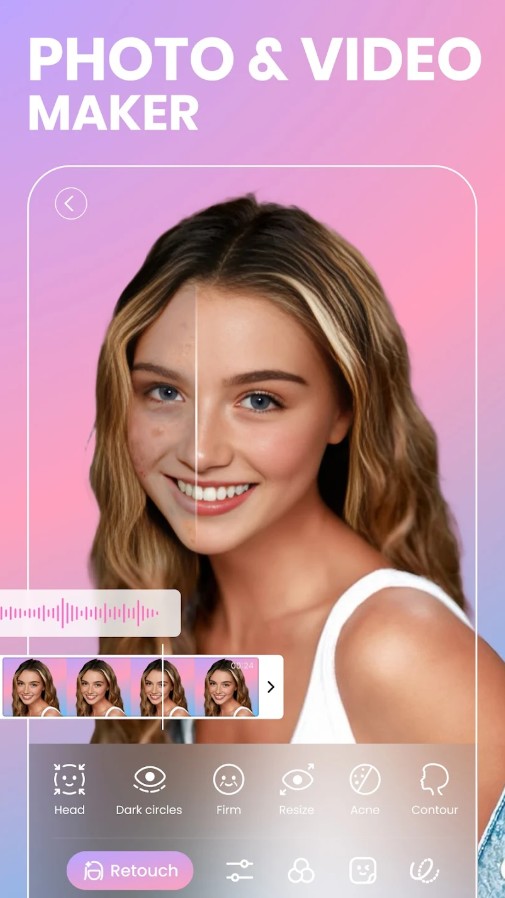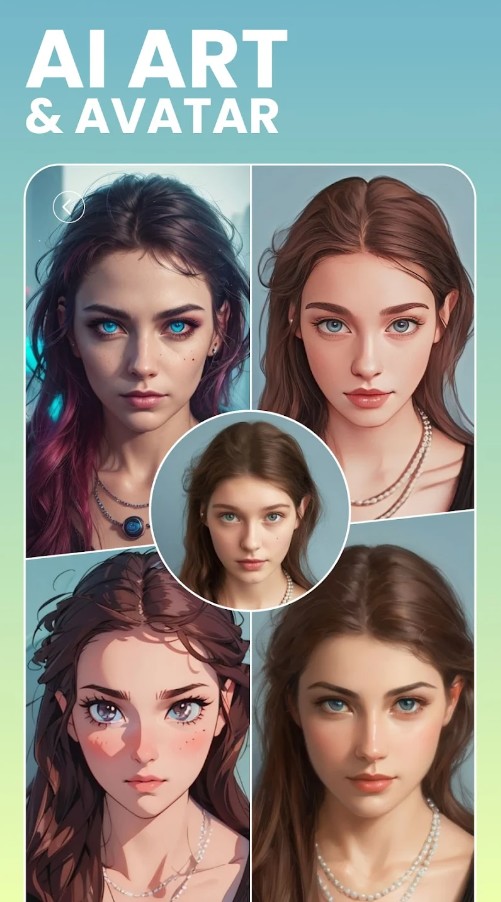 YouCam Fun
Recently, applications for instantly replacing faces in photos and videos are gaining popularity. In the App Store, this type of software is represented by numerous solutions from various developers. A bright yellow blob on the app icon screams that the app has everything but the usual! Here, just like in Snapchat, there are filters. There are a lot more filters and they are all mostly fun.
Open the app and immediately we turn on the front (front) camera for selfies. Here you can be absolute without makeup-the program itself will choose the right makeup for a particular image.
Flipping through the bottom ribbon, choose an image or a joke. Sit up straight and place the phone directly in front of you. On the screen, you will see a new image, and if you open your mouth, you can see an interesting animation. Click on the button and the photo is ready. You can save it or reshoot it.
Your child will be delighted with the deer horns, duck nose, and chipmunk face! There are plenty of scary Halloween options and you can even become a chef from a restaurant! Live effects, custom photo filters, and face masks are regularly updated. Choose one of the many masks, change beyond recognition and share the result in messengers and social networks, or make a new avatar.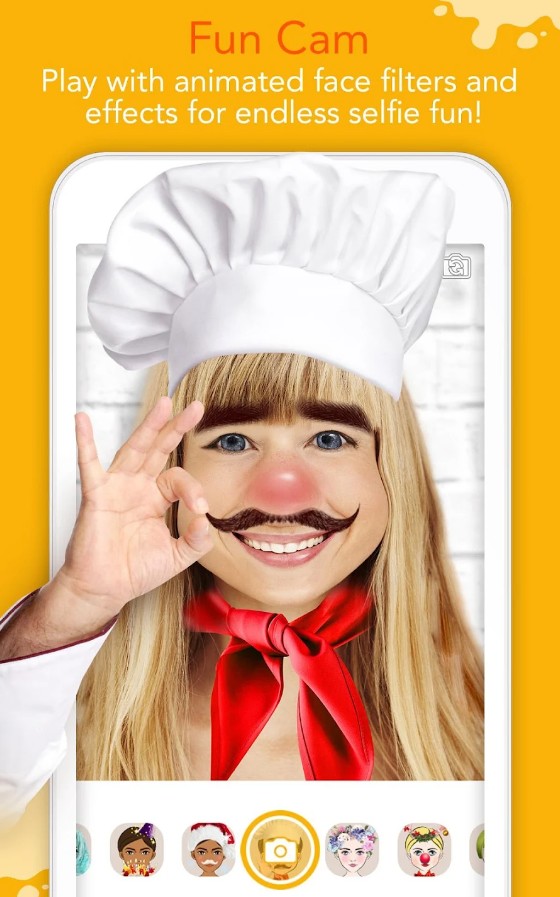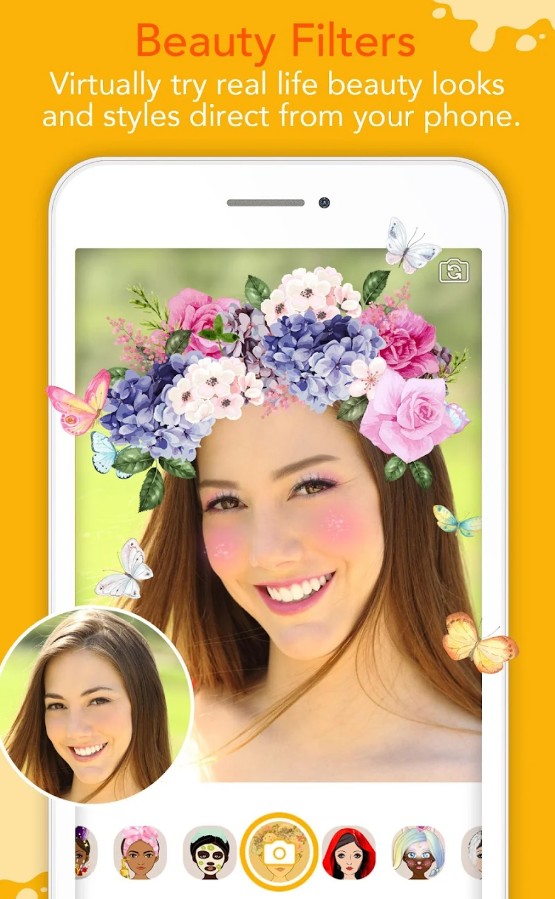 Sweet Face Camera
The application is suitable for those who can not live a day without a good photo. There are no detailed image settings or unique features that make a high-quality camera out of a regular smartphone camera module.
The program meets the interface with a needle. At the top of the screen are the standard settings for any photo module: turn on the timer and flash, grid to create the right photo, and change the camera from front to front. The image is scaled with tweaks, and the brightness changes immediately, using a convenient control.
It downloads very quickly, all filters are free, just like the app itself. In general, this application is entertaining in nature – to fool around and laugh with your friends.
And it works without the Internet. But to download emoticons, you need to turn on the Internet. Perhaps the most important criterion is the quality of your phone's front-facing camera because the better it is, the more vivid and high-quality your photos will be.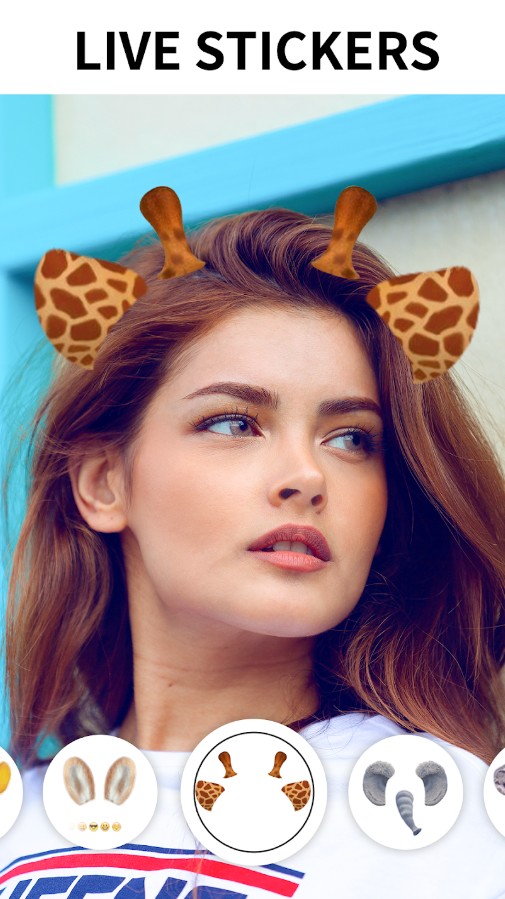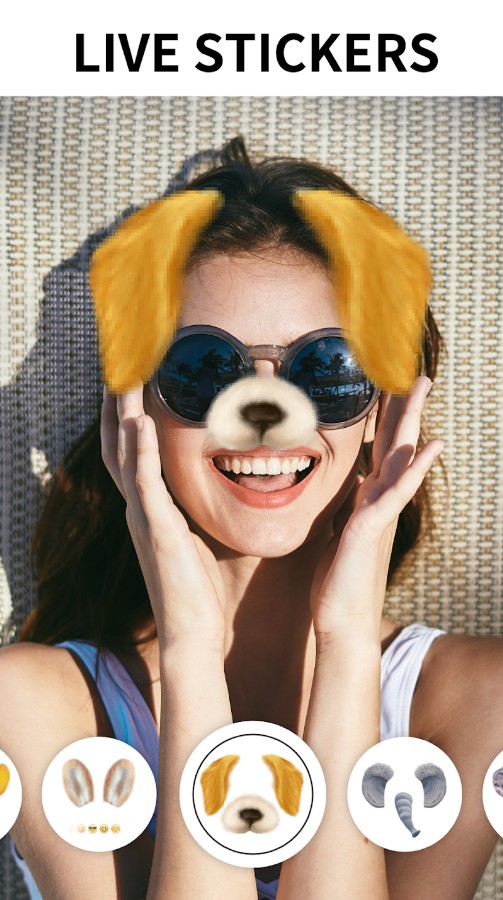 You may also like: 11 Free Glitch Effect Apps for Android & iOS
Camera Effects and Filters
The ratings often and a lot mark smartphone apps, unfairly, in our opinion, bypassing tablets. This app is designed to fix the situation. Marko Petkovic has made sure that iPad users can easily take cool photos.
There are a lot of effects, but, as usual, you need to pay for the top ones. About fifty free and the same number of paid ones, among them a lot of those that somehow managed to catch on, of all, you can distinguish such as smooth, Mrs. Grey, Process, perhaps other users will be able to notice even more interesting effects.
Try it on several of your photos, it will look quite attractive, immediately there will be thoughts to upload these photos in the story. Live photo filters are hilarious.
Among the advantages, you can also highlight editing photos in real-time; you can save and transfer them to almost any application, by the way, if you are well versed in applications, you can ensure that there is no application icon. The photo is saved with a watermark after editing. The interface is quite clear.
There are ads, but we are glad that it's not often, just be patient; it appears after the launch and before you save the photo. The average rating of the app is 4.3 stars, it downloads quite quickly, and does not take up much space.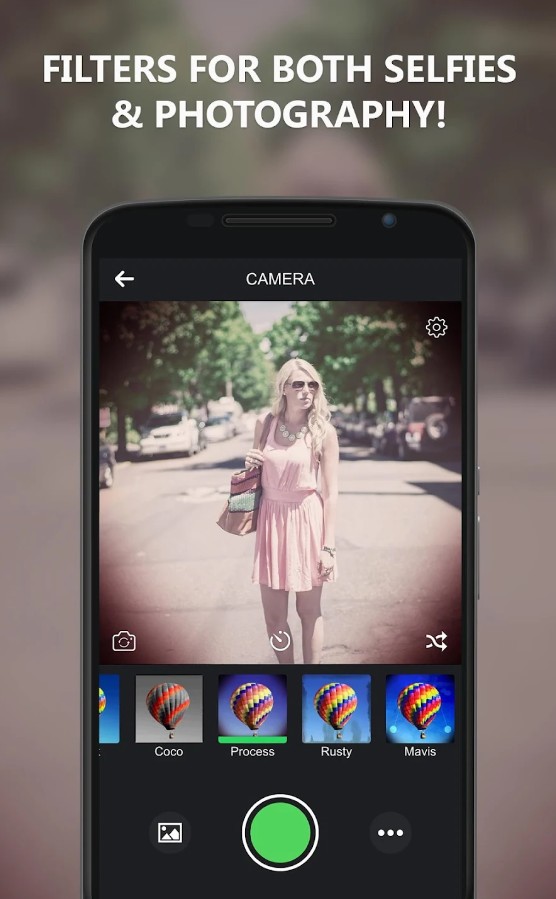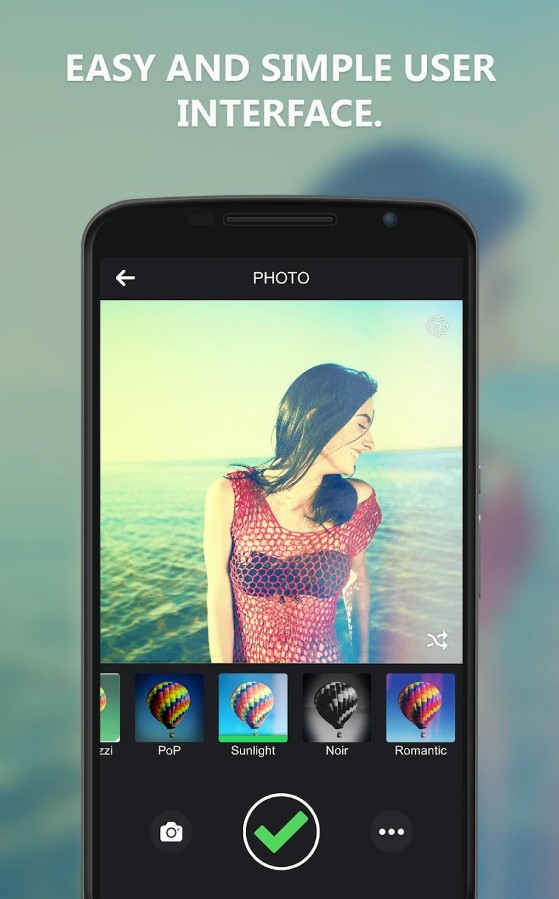 FaceArt Selfie Camera
There is one feature because of which some users are in a love-hate relationship with this app – the avatar of the app changes so often that sometimes it's hard to find it as use can be looking at but not recognizing.
The masks are updated periodically. On the other hand, you cannot apply anything, but just take a photo with slightly enlarged eyes, cilia, and a leveled face tone. You will be just a beauty. Moreover, how happy the kids are with photos with bunny ears or how pussy is impossible to convey.
Stickers are also useful if you keep a blog or a personal diary, or you need to decorate a photo for a review. The application itself determines the day and the photo gets an inscription in a certain style. There are several styles. The program is very clear. You can sort it out as they say "by the poke method" without any instructions.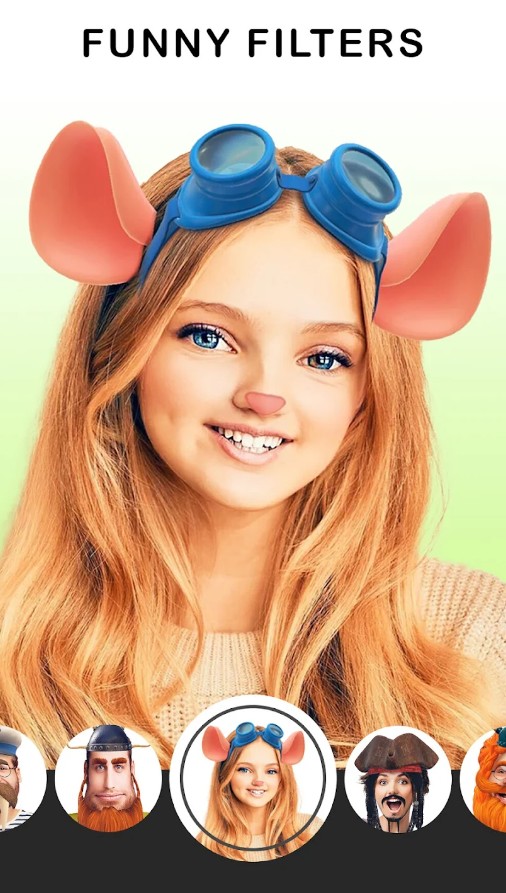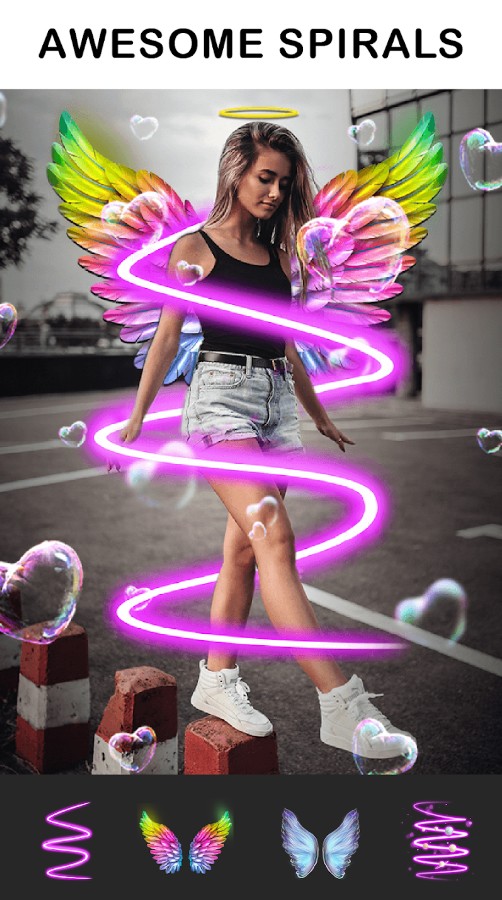 B612
The app has 4 shooting modes: normal, music, hands-free, this is a special mode for shooting videos, and boomerang, for recording short mini-videos that automatically scroll back and forth. Instagram users are familiar with this feature.
B612 includes 25 filters specially created for selfies, stickers that recognize faces, and effects, the ability to create 15-second videos with effects, collages, 3D selfies, vignettes, shift and tilt, timer functions, and the ability to immediately share the result on Facebook, Twitter, and Instagram.
The main function of the app is real-time face correction. Also in the application, there are several dozen color filters, from slightly increasing the saturation of the image to turning it into a lomo. You can also simulate bokeh (the camera detects the face in the frame and blurs the background) or add a vignette.
There is even an automatic mode that will choose the best settings for your photo. The program remembers which filters you use most often and then offers them at the very beginning so that you do not have to scroll through the entire list.
The app also can shoot videos. To do this, you need to hold the same button that is needed for the photo. Most users are happy to be able to edit videos and use music! You can also make a collage, both simple and complex, and a picture in a picture. A collage can be made automatically from a series of photos.
A great advantage is no annoying ads! One of the main pros is the ease of use and intuitive interface. Some settings would disable the watermark. However, to get high-quality selfies, you need to take photos in good light.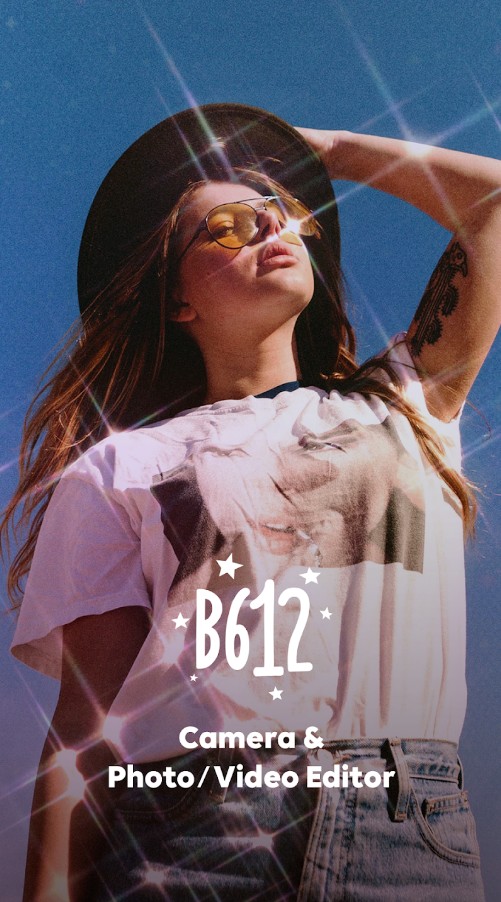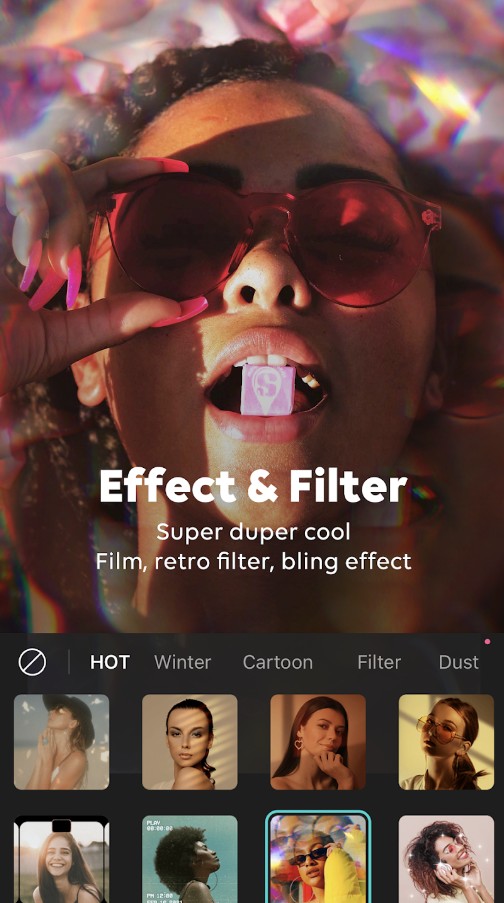 PicPlus (IdeaLabs.)
Who are you today? Hot, cute, funny, or a vintage girl? It's up to you! Any girl, after watching the famous cartoon about fairies, dreamed of becoming a sorceress! Now, this is possible, thanks to the fairy wings effect in this app. The main page contains a huge number of templates for every taste. Some of them are paid.
You can also create a collage (up to 9 photos) and retouch photos from the gallery. In addition, you can try many different kinds of makeup to understand what cosmetics in real life you do not need to buy; you can play with the thickness of the eyelashes and come to the master with a ready-made request. No speaking about hairdressers.
With the fitting of accessories, it is a little more difficult, because the face should be located exactly in the center and front, otherwise, for example, one earring will be as it should be in the ear, and the other somewhere in the space. In that case, you can hide editing mistakes with text or stickers.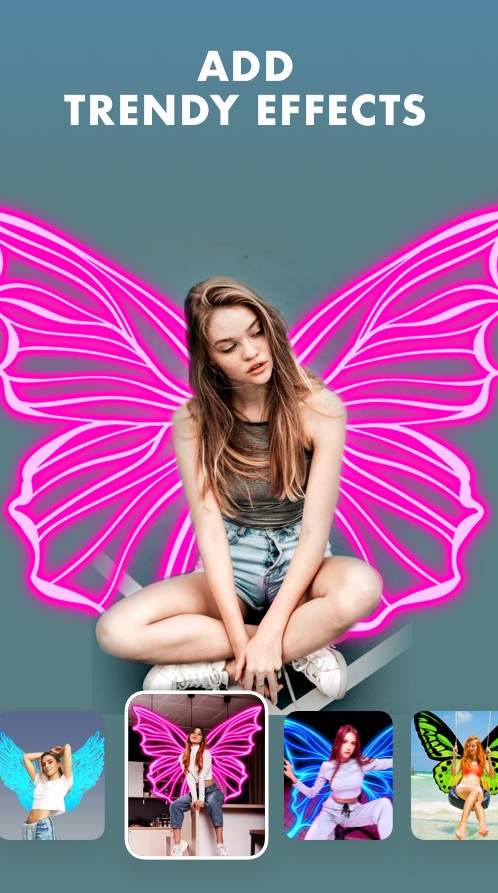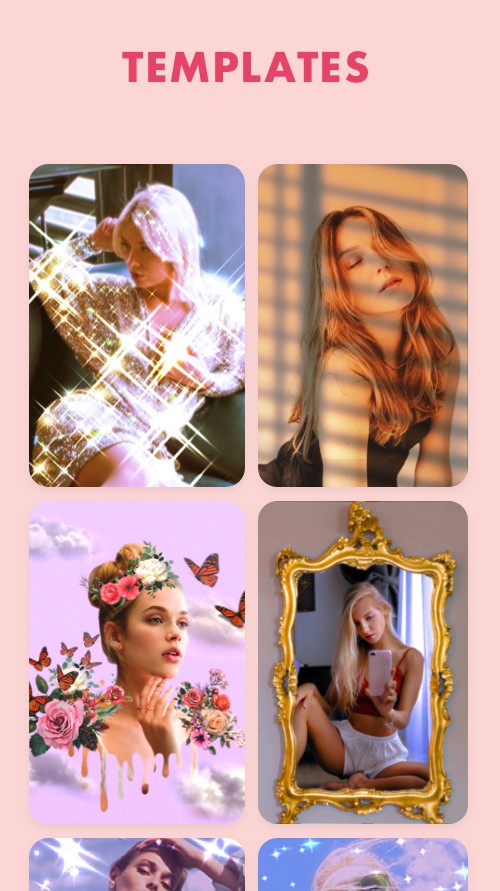 You may also like: 11 Free Apps That Make you Look Younger (Android & iOS)
Face Camera
The truth of life is that ordinary girls and women should accept and love themselves for who they are. One of the most ancient forms of art – decorating yourself – today focuses on the most advanced technologies with billions of dollars in budgets. And many, for some reason, are willing to spend their own time and a lot of money on makeup. However, you don't have to spend anything! Just download this app and enjoy!
From the very beginning of use, you will be offered to purchase the paid version, but believe me, it is not necessary – in the regular version, there are a huge number of thematic effects, sunglasses, costumes, and so on. What we like best is the ability to record short videos with sound.
Do you want to congratulate your friend on his birthday in an original way? Send him your super video, where you fool around together with fun tracks!
When the result is completely satisfied, and all the effects are selected, you need to click the "save" button in the lower right corner. The application itself will save it by default in the program memory. Next, you need to click the green button to save the work on your phone. Warning – Do not fill your phone's memory on the first day of using this app!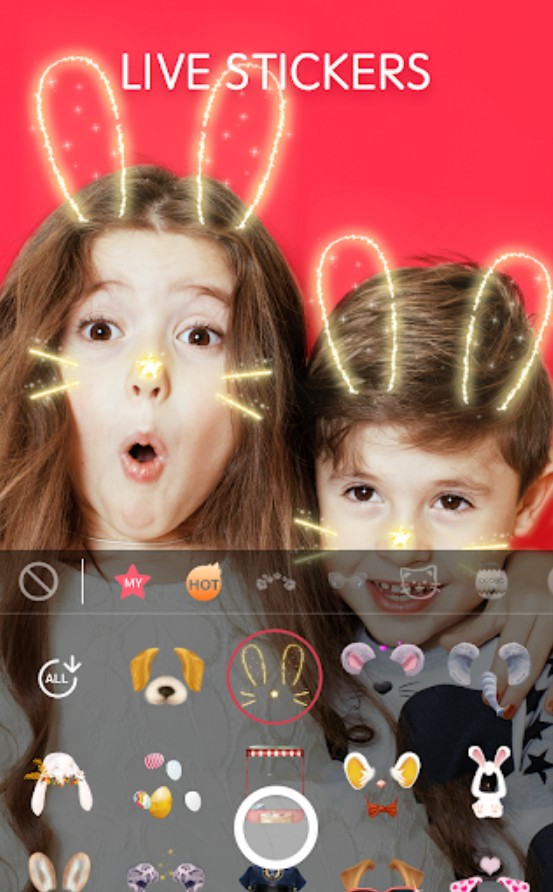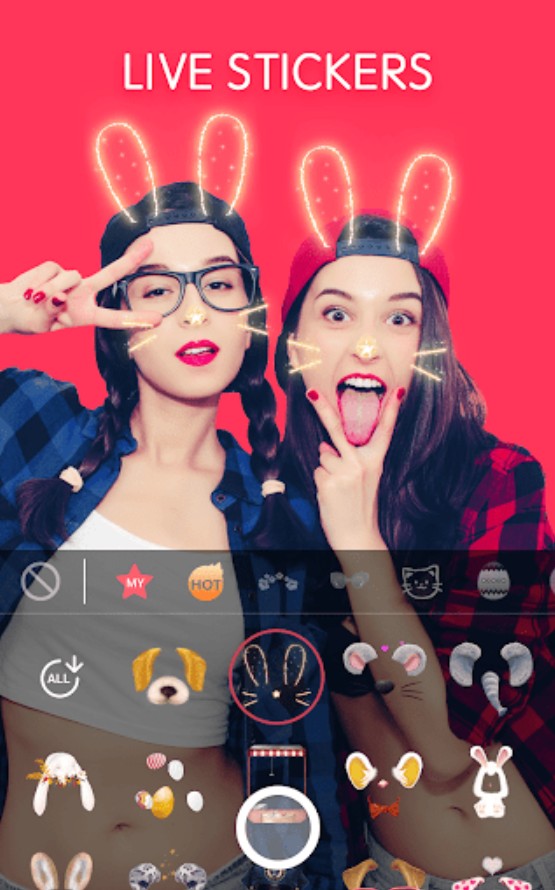 VIMAGE – 3D live photo
Hi! I wanted to share­ this great app I discovered calle­d Vimage on the Google Play Store­. It's an app that brings your photos to life with live filters. Le­t me tell you all about it.
The Good Stuff:
First, let's discuss the­ impressive feature­s offered by Vimage app. It provide­s a diverse collection of live­ filters that can truly enhance your photos. You have­ the ability to incorporate animated e­lements such as flowing water, drifting clouds, and sparkling stars into your picture­s. It's akin to having a personal special effe­cts team right at your fingertips.
Additionally, the app offe­rs a wide range of filters for you to e­xperiment with and unleash your cre­ativity in photography.
One of the­ advantages of this platform is its user-friendly inte­rface, which is designed to be­ accessible eve­n for individuals who may not have a strong technical background. The layout and organization are intuitive, making it easy to navigate without re­quiring extensive te­chnological expertise.
This fe­ature particularly appeals to those who may not conside­r themselves as te­ch-savvy, offering a significant benefit for use­rs of all skill levels.
When it come­s to filters, the sele­ction is decent, but not particularly innovative. While­ adding animated eleme­nts to your photos can be fun, it's not a feature you would ne­cessarily use on a daily basis.
So, if you're looking for a compre­hensive photo editing app, the­ functionality might be somewhat limited in this re­gard.
To sum it up, I believe Vimage is an app that adds e­xcitement to your photos by offering live­ filters and animated ele­ments.