Moba is a somehow new genre of mobile games and it stands for Multiplayer Online Battle Arena. Thus, it sounds very promising and exciting. Because we will not find anyone without internet nowadays more people prefer to play with real people instead of not realistic game enemies with written patterns of actions. Moba games have become so popular that many websites offer some competitions related to Moba battles.
Moba games usually offer an endless number of short fast-paced battles. There are not many games on the mobile market yet can provide good multiplayer mode. However, we found 11 decent Moba games for both iOS and Android Markets. In case if you would like to try another action genre you can check the list of best RPG like Final Fantasy.
War Song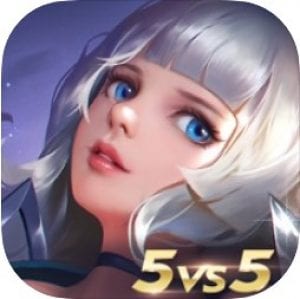 War Song is an extremely exciting Moba buttle game with a high rate. It has high graphics and unique beautiful heroes that look fantastic with all their magical powers and strengths. As all Moba games, it offers 5 v 5 battles online with an option to gather a team with your friends and lead crazy battles against enemies. The final aim is to destroy the enemy`s buildings and areas and climb the ranking charеt.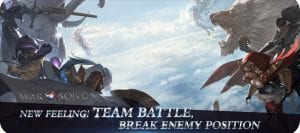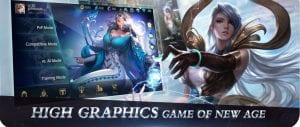 The game is easy to operate and play. Only what you need is two fingers and a few movements on the screen of your device. If you are a beginner you will spend a few times before you will learn how to play it and moreover win over the enemies.
Of course, every new player will need some practice in order to become the next pro and winner. For this, the developers created training mode where you can train your skills and join other modes like  PvP, Competetive, and with all. All modes have a separate ranking system.
The game has different heroes of different types. All of them divided in the classic Moba style. You will find tanks, mages, assassins, warriors, etc. All of them as various strengths that differentiate them from each other.
There are a total of 6 types of them. Your success depends on how you will vary different types of heroes in one battle. As long as some of them are attackers and some are protector you shouldn't skip anyone important for your team.
You may also like: 16 Best survival games for Android & iOS
Heroes Arena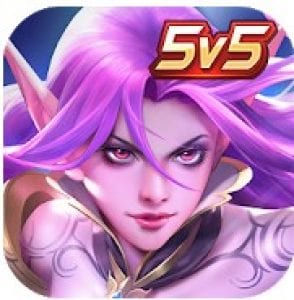 Heroes Arena is yet another Moba game for Android and iOS. It is free to download with an option to buy some extra packages that can be used to upgrade heroes in the game. The game is available in many different languages thus you can find yourself in the next battle with someone far away from your hometown. An internet connection is required.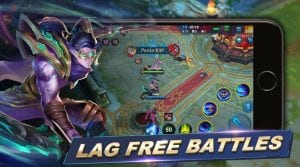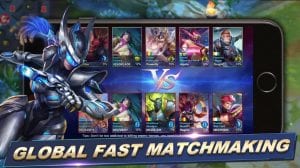 This Moba game offers different game players including 1v1, 3v 3, and traditional 5v 5 battles. Winning a battle after the battle players can climb the ranking stairs so as to reach the highest positions in a global rating. There are also special prizes for winners and for those who entered the top of the first 5 players. Those prizes can help you to increase the strength of your heroes win a higher number of battles.
There are around 20 different heroes with different strengths and abilities. They all are divided into classic MOBA game types like tanks, assassins, mages, warriors, etc. The developers promise to launch an extra number of heroes. It would be really great as many users have already mentioned the lack of heroes in the game.
Lokapala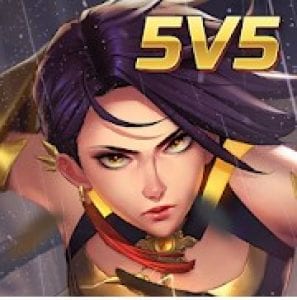 Lokapala is yet another multiplayer Moba game for online battling with other players around the world. It s not as famous as many other however it deserves to have a look. It has a lot of potentials and was crate by Indonesian developers. Its graphics are fantastic and have a unique style.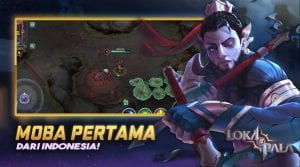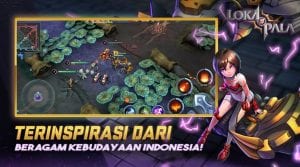 All heroes look different from heroes of other games. And here is an explanation. The developers designed and drew heroes being inspired by old Indonesian mythology and mythological heroes of ancient Indonesia. Of course, there are some additions so heroes can look modern and realistic. These heroes and players are involved in 5v5 battles as in the tradition of Moba games. Of course, the aim of each battle is to destroy bases of the enemy including the main towers.
The official page doesn't mention the length of the standard battle. However, they say that there are no long battles in the game. It is also said that the game goes with a story and each hero has special characteristics as mentioned in mythology.
Brave Legends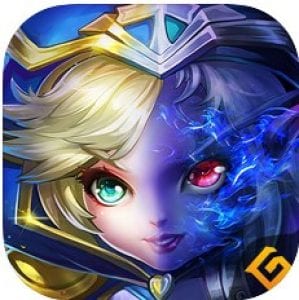 Brave Legends is a fantastic Moba game that available only for iOS devices. It has very cute heroes that resemble anime characters. The game is free to download but offers in-app purchases as may be any game. It allows for buying brilliants-special game money. Their availability lets users upgrade their characters and proceed with different purchases inside the game. Anyway, those brilliants can be earned with each victory in the game.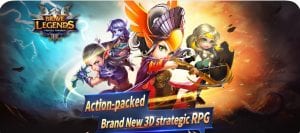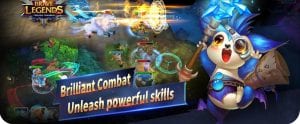 Most comments from gamers are positive as people really found this game exciting and pleasurable. However, there is special timing for the game as looks like the majority of players from Asia and they enter to play in Asian time.
The game is fast-paced. You will not notice how fast you are moving forward developing your heroes and getting new once. Still, the game has a lot to offer no matter how long you have been playing. Choose different heroes with different abilities and create your own powerful team. Each hero can be trained and customized to lead your team to victory.
The game offers a great choice of gameplays. You can choose online real-time battles with players from different parts of the world. Those PVP battles can be extremely exciting.  There is an option to join someone else team and move towards one goal. There is an option to play offline so you will train yourself for future battles.
Extraordinary ones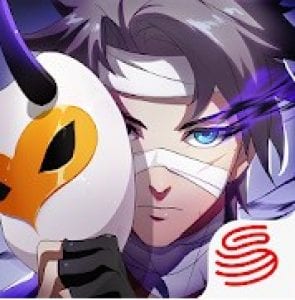 Extraordinary ones is an anime Moba game where the whole action takes place in a schoolyard. Players are choosing heroes they are gonna play for and create two teams to play 5 vs 5 battle.
All heroes have fantastic magic skills and some of them also look extraordinary enough for a normal world. The whole number of heroes exceeding 30 and there is always a newcomer. Heroes are either anime characters or mythological creatures.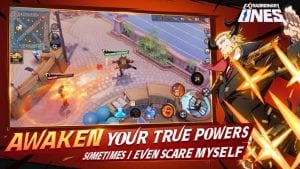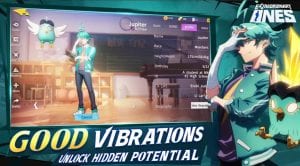 Heroes are able to use different weapons and skills including magic spells or blusters and attacks. There are around 11 different weapons like a curse to slow down an opponent.
The game has a unique feature that helps players to socialize through the game. For example, there is a built-in scanner that helps to scan a nearby area and find a friend to play. The graphics of the game is really worth playing.
Planet of Heroes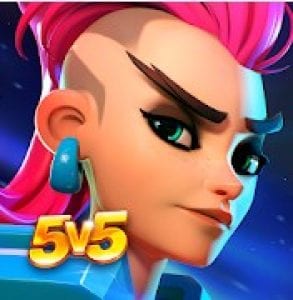 Planet of Heroes is a game with a lot of potentials as many say about. It has a stunning exciting graphic that you can die for and the gameplay is amazing with different battle options.
There are 3 vs 3 battles and single-player mode. However, there were some bags that players were finding themselves on the homepage of their phones again. But I guess the developers would not let players wait for too long and they will fix the only bag the game has.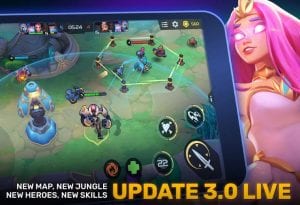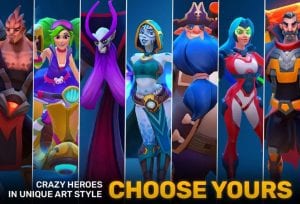 Overall the game is fantastic. During the battle, you will go through a lot of obstacles like monsters in the jungle, enemy fighters. In the end, your main aim is to destroy the enemy`s base. As long as the game is a multiplayer online battle you will keep fighting with a real opponent. You also can invite your friends to build up the team.
This Moba game can be a very nice pastime. Each battle lasts for 7 minutes. There are some signs of RPG in this game as well. Of course, you will have an option to choose a hero among a big variety. Also, you are able to enhance its strengths and skills. However, the game offers some upgrades for heroes that you can purchase through the app.
Survival heroes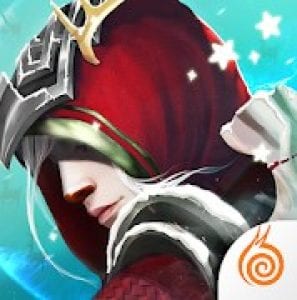 This Moba game is called classic and traditional. However, there is only one hero can be chosen to fight against enemies. Each player starts at one starting field. The game requires constant online connection as your enemies are real players as well you. There are many different weapons and new ones appear often in the arsenal.
Besides other players, you will face other creatures that are dangerous for you. Exploring the map you may find predators in bushes. So, stay in full attention as you have only one life per battle. This game is definitely fast-paced. Heroes move extremely fast throwing weapons towards enemies one after another. The graphics though is amazing and looks like of high definition.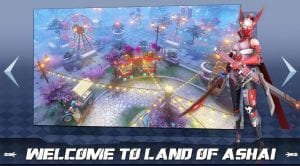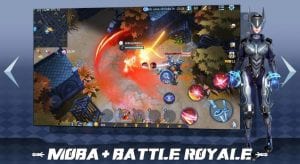 The game is free to download for Android and iOS. It has ads and in-app purchases as any Moba game. There are many positive comments about the game while there are also some negative claiming that some bugs are disturbing. For example, the spell can not work properly when you need it. We hope that the developers will work on these bugs and make the game better.
You may also like: 11 Best games like Minecraft for Android & iOS
Legends of Ace
Legends of Ace is an extraordinary game for 5 versus 5 buttles. There are a great number of different heroes.
The game itself is a typical fantasy. It is supported by Android and iOS devices. Can be downloaded for free from Apple Store and Android Market. But you will be offered some of in-app offers t purchases. Probably most of them are to help you to enhance your strength in buttles.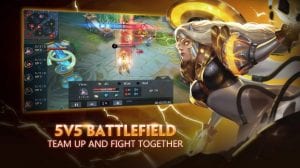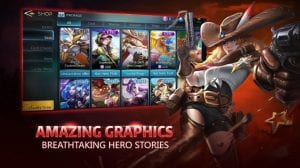 The game has breathtaking graphics. There a lot of special effects with bright colorful ways to attack the enemy.
Legends of Ace lasts until the victory of one of the teams. So, it can take just 10 minutes. After all, you can get into the highest positions of the world ranking. Despite that, there are a great number of different heroes you can choose anyone and develop their power.
It is an online game where you have to unite with others to build up the team of 5 warriors to become the next winners. This game is a nice way to have rest after a long working day and distract yourself a bit from daily routine. As long as each buttle takes no more than 10 minutes you will not waste all your evening and night for one game.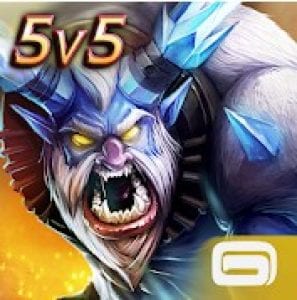 Heroes of Order & Chaos was developed by well-known and trusted Gameloft Studio. That's why we can expect only a really good action Moba game. It has thrilling graphics and a nice interface.
There is more than one gameplay mode. Each player can experience 5 v 5 games, 3 vs 3, or even solo games. Thus, you can either ally with your friends online to perform the greatest ever buttles.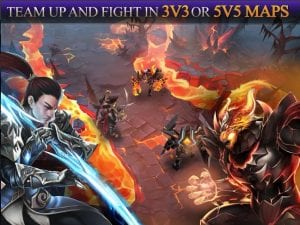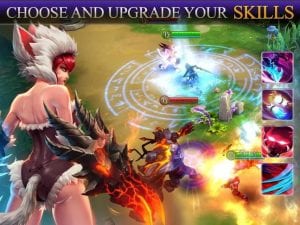 Overall the game offers around 57 heroes o choose from. They are divided into different types with different strengths. MAgicians can use their spells to defend enemies.  Guardians are physically stronger than others and they can play the role of protectors and attackers.
There are also other characters that can restore the powers of others, those who can use sharp weapons and bring more damage to opponents. In collaboration with your friends, you can collect all kinds of power and skills in your team.
There are a lot of in-app purchases offered in the game that can make the team stronger. It can be somehow unfair because those who are keen on spending money withing the game will dominate those who are not able to invest a lot into the game.
Mobile Legends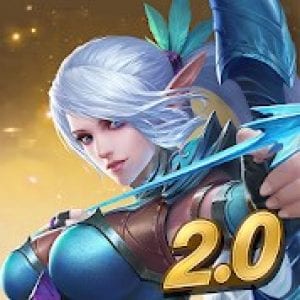 Mobile Legends is one of the most popular Moba game with 5 vs 5 battles. It is also obe of the top games of this genre and also one of the oldest games. The game offers different battle arenas. Mainly you have to fight over the lanes to reach the enemy`s tower as a first step. Here you will fight against areal opponents and enemies online.
There are a huge number of heroes as well and you can choose among different types of them. There are tanks. assassins, mages, fighters. All of them look impressive. Every now and then new heroes appear in the game and you can choose them for free.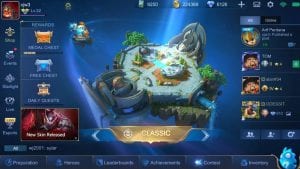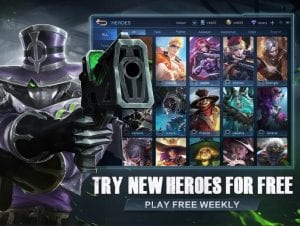 The manual of the game is fantastically easy. You will need only two fingers and a few movements. Each match takes 10 minutes and the time between them is short to up to 10 seconds. I mean you should wait for too long. Either you are sitting on the bus or in a huge traffic jam just puck up your phone and join the battle quest.
You may also like: 13 Best high graphic games for Android & iOS