Would you like to find new friends among people you`ve never met before? It can be so easy to search them online using your phone while you are at one of these places: home, or office, or the queue in the bank. There are many stranger chat apps that can help you to find true friends or even a romantic partner in another country or nearby.
Some of these apps let you share your photos and check photos of others. A number of these apps are anonymous and give you a chance to share your secret stories and hidden worries with someone you don't know, where you are not afraid of being judged.
In this post, we will share the best stranger chat apps available to download for Android and iOS users.
If you need more ways to communicate with new people then try these best anonymous chat apps.
Wakie
Wakie was originally introduced as an unusual alarm app in which you could request a call from a stranger waking you up. Now, it is not only an alarm application but a big community of people sharing ideas among each other.
All users can create an interesting topic to discuss with someone via their responses to it. This way you are likely to find a good conversational partner according to your interests.
The app main features:
People of different nationalities and languages all over the world.

Different subjects to discuss: from language practices to life-related issues.

Ability to see real photos of users, their age, gender, and interests.

A user still can request an alarm call from a stranger at a particular time.
Someone who has just learned how to play guitar can create a topic so his or her performance could be evaluated and/or supported. Those who struggle with some personal issues or situations and have no one around to share them with can also find support among Wakie users. A safe and private environment is guaranteed.
The app requires users to register via Google account, Facebook, or mobile phone number. It's well designed and has many functions you will spend some time getting familiar with.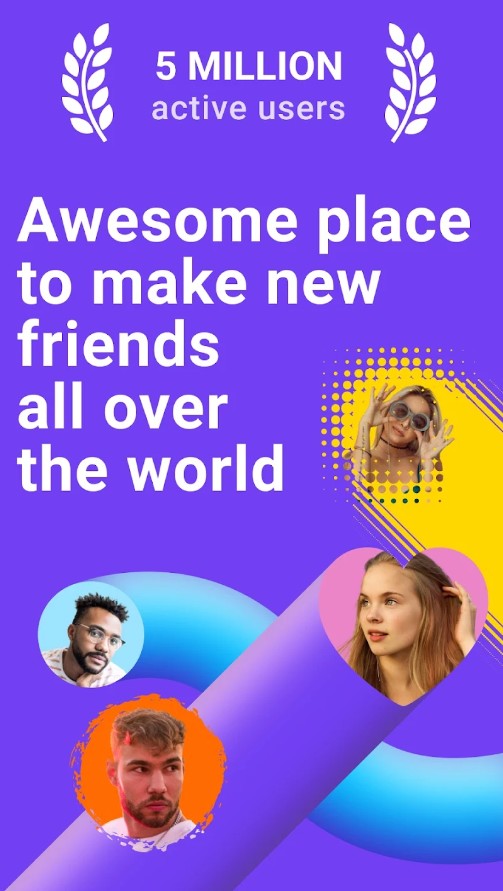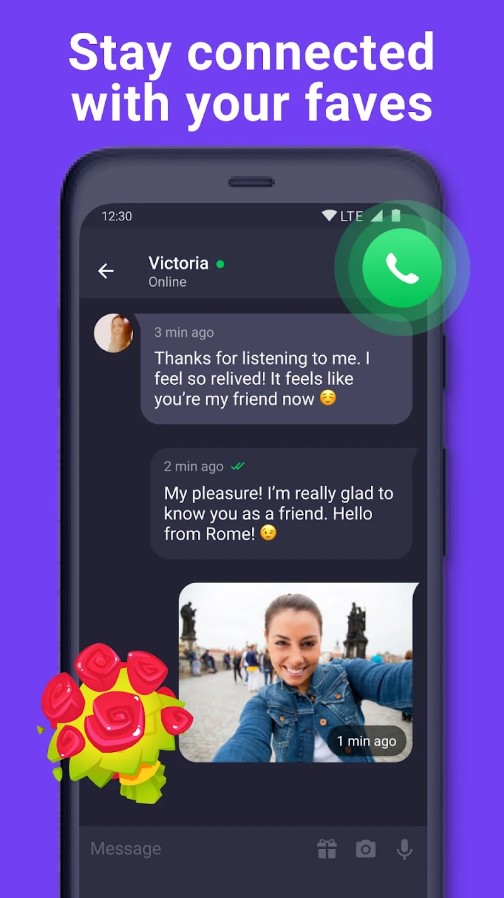 You can also check: 5 Best Apps to save snapchats for Android&iOS
Reddit
Reddit is an enormous collection of different communities that share ideas, photos, and videos. There, you can register anonymously by creating a nickname for yourself.
At Reddit, you can upvote and downvote, share, and discuss posts to highlight the most interesting or important topics for you. The app consists of an infinite scroll of breaking news, videos, and GIFs that are high speed-loaded. Search for the most relevant subjects for you and subscribe to subreddit with interesting content.
The developers have recently added a Chat and Community Group Chat where you can get in touch with people who share your interests. Chat is free and syncs across all of your devices.
With the app, it became easier to find a matching friend and have one-on-one conversations about games, sports, or beautiful subjects.
What the app allows you to do:
upload photos;

create stories;

make funny posts and memes;

check and vote the news;

join the chat with individuals or whole communities.
All app features are free including the Chat but you can purchase a premium version to get access to extra features and get rid of advertisements.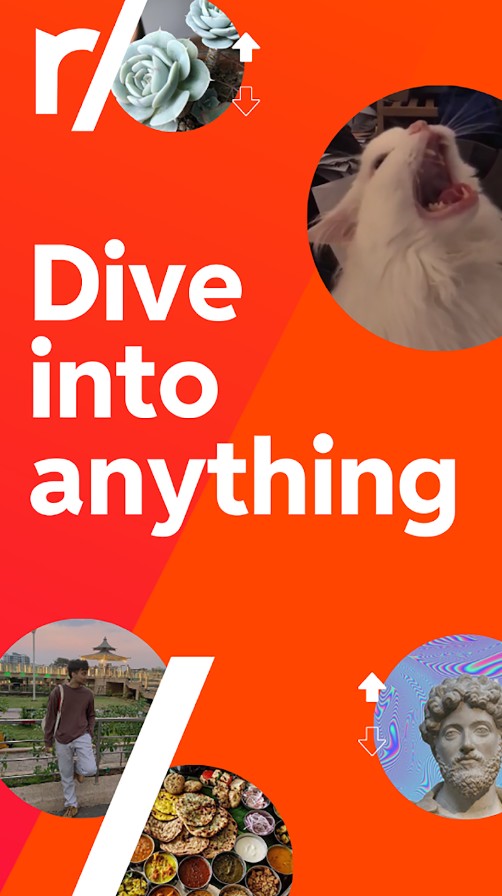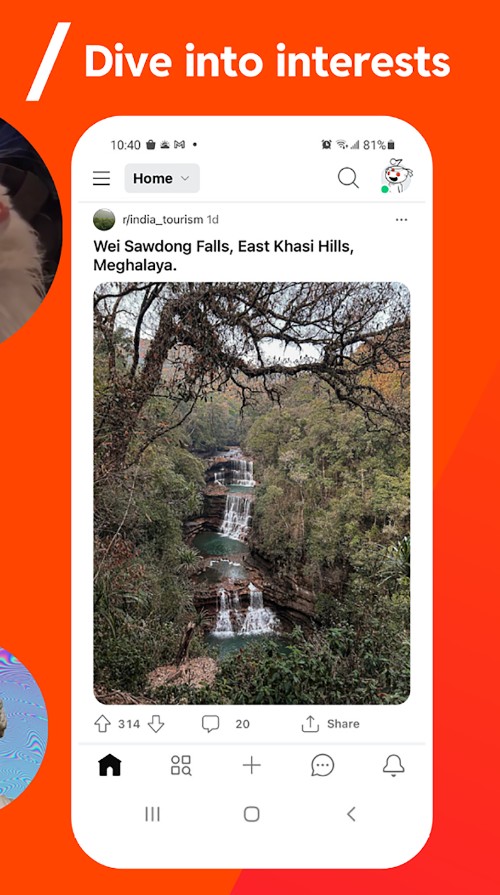 MeetMe
The MeetMe application can help you find new friends with similar interests and who are located nearby, so you can meet them somewhere in your neighborhood. Through this app, now you can find a partner for running or cycling much easier than before.
The app supports a wide filter where you can set all parameters for better results:
Gender: You will be suggested to select either male, or female, or both, to start a conversation.

Age: set a suitable age range.

Location: set the location you want to chat with people.

Orientation: heterosexual, or bisexual, or homosexual.
There are many interesting filters that you can use to refine your search in regards to one's relationship status, height, body constitution, education, religion, and race. However, such parameters can only be set after purchasing a subscription for 4.99$ a month.
The MeetMe app, all the same, is considered to be more like a dating service application where you can either meet people or keep chatting anonymously.
The app is very popular and has been downloaded for more than 50 million times. It's supported on both Android and iOS devices and it's free except some of the premium version features. It will require you to complete a registration process by entering your name, email, gender, and location. You can also get started by using your Facebook account.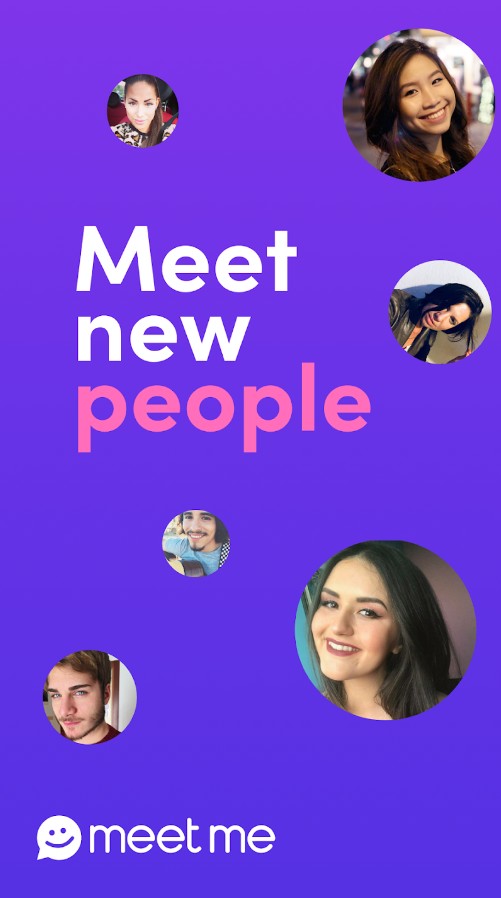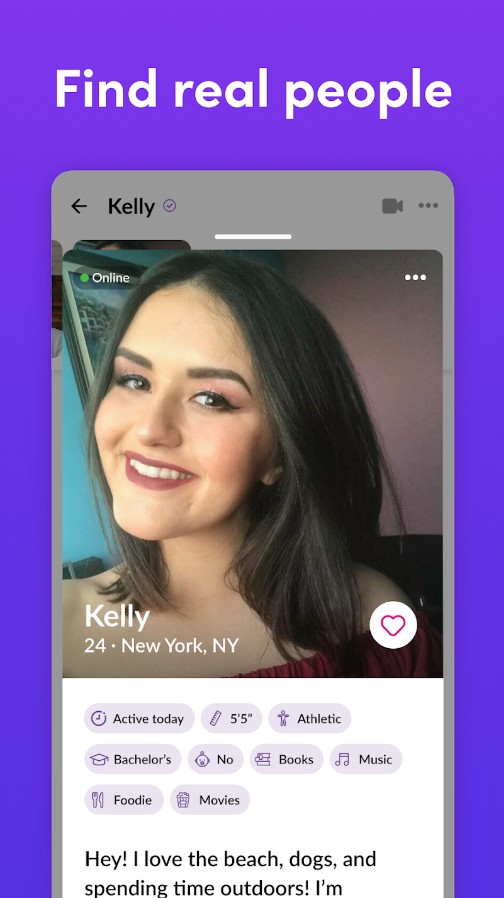 Tinder
Well, Tinder is known worldwide as a dating app… And actually that's what it is. However, here you also get a chance to talk to strangers – if you want to just talk you can write it on your profile (or not). No one makes you go to the dates anyway:)
Here is how it works: you create your profile and start browsing through the app liking people by swiping their photos left. If the person you liked will swipe you back you will get a "match" and you will be able to talk to each other. Tinder claims to have 26 million matches every day.
However, if you want more people to talk to you it's better to use your real picture – so here you talk not to complete strangers, you actually get to see a person you are talking too. The only disadvantage of Tinder is in order to see people who liked you first you need to buy a subscription.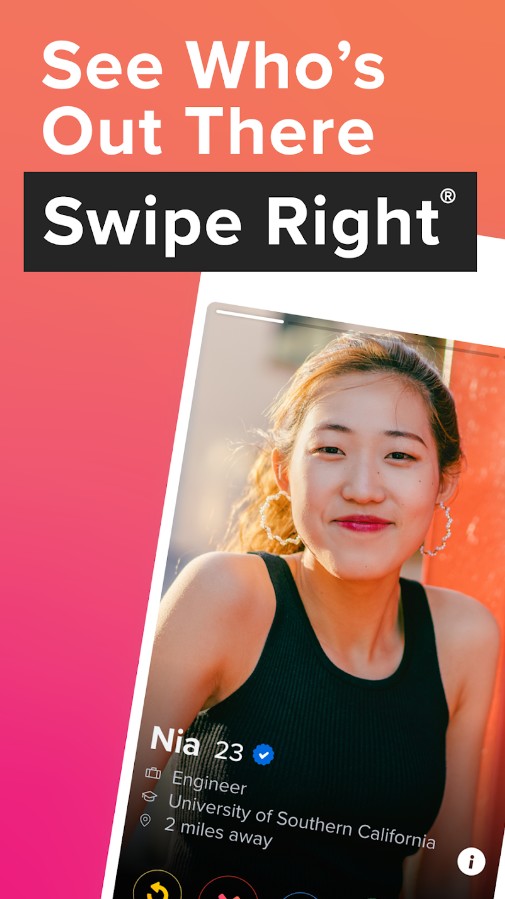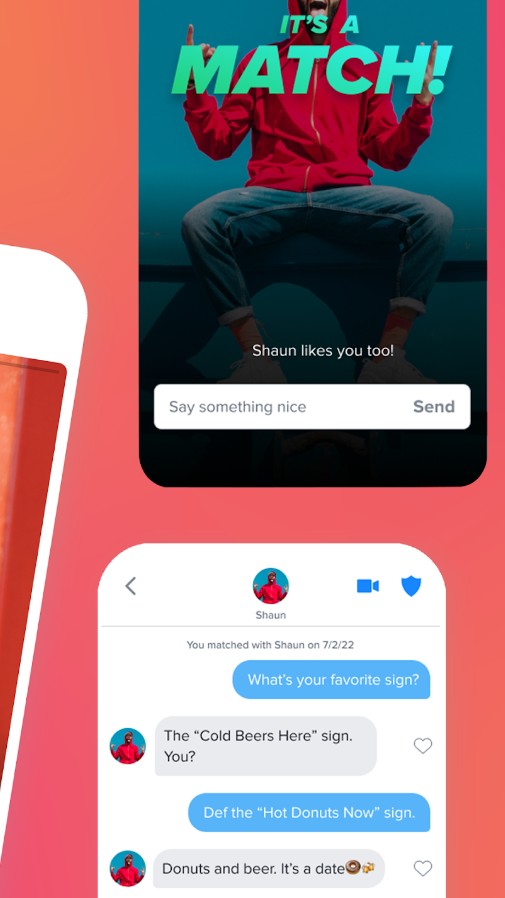 Whisper
With the Whisper app, you can share or discuss very sensitive information about yourself that otherwise, you can`t discuss with no one around you. The application is very popular among both Android and iOS users.
The app allows you to do many interesting things:
Join a community with the same interest as you. It can be the community of vegetarians or vegans where you can find new recipes for yourself or share your own ideas for a nice meatless meal.

Create your own community if you could not find one of your liking in the database and then share it via Social Network to increase its popularity.

Share your location so it is shown for a nearby app user who can be your potential chat friend.

Have a talk with a stranger anonymously whom you can choose by his or her Whisper (a new post with photo and quote).
Whisper picture is a random photo or your selfie with some text as an invitation to have a chat. Receive new messages from new people after creating your own whisper post.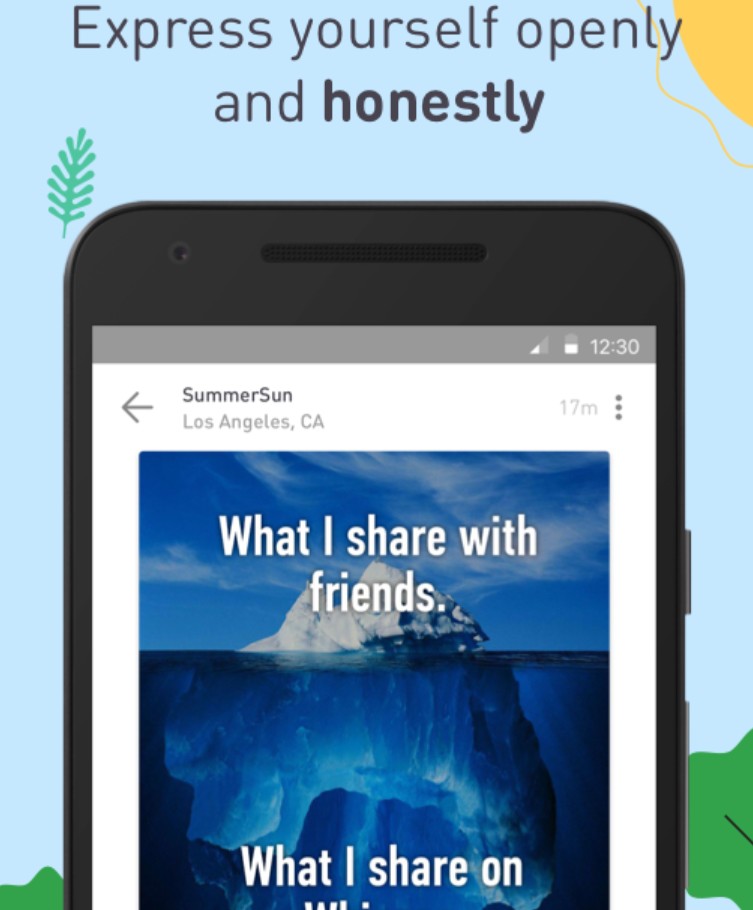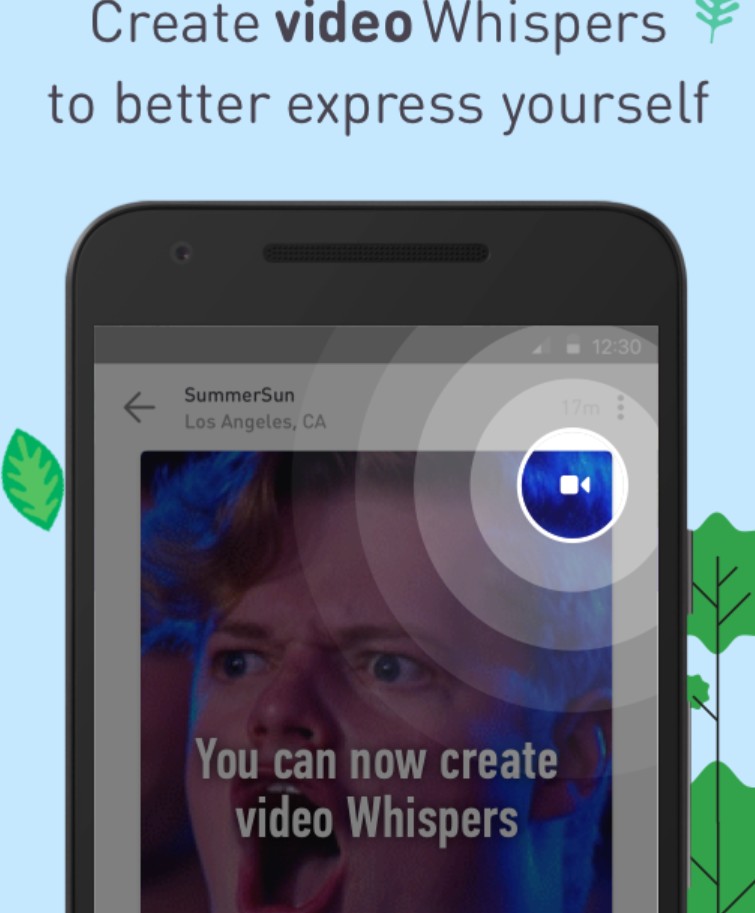 Chathub Stranger Chat No Login
Do you want to meet new people? Then, Chathub Stranger Chat allows you to have random calls and chats without any login.
Once you have opened the app, you can download a profile picture. After that, you should select from three options: random audio call, random chat, or random video call.
Before you start searching for people, you can set up filters according to your personal needs. For example, you can choose an appropriate age, gender, country, etc. After getting acquainted with several people, you can even create groups and communicate with each other.
Moreover, there is an integrated Watch mode that offers users to monitor the way other users chat with each other. There is no need to worry about your protection, as the app does not collect any personal identification data.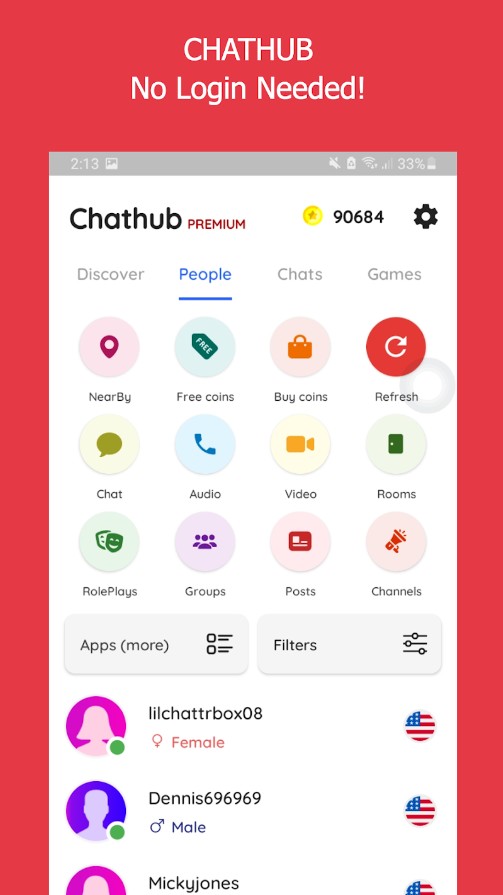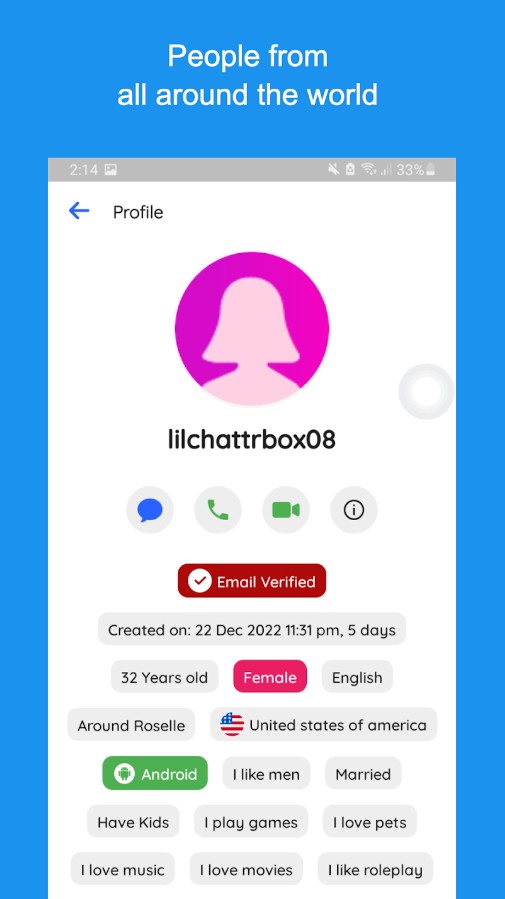 KakaoTalk : Messenger
KakaoTalk: Messenger is a popular messaging app that has taken the communication world by storm.
This app provides users with a range of options to enhance their messaging experience:
The app allows users to send text messages to friends, family, or colleagues, making it a convenient and efficient way to stay in touch
KakaoTalk enables users to share photos, videos, and other multimedia files, making it easy to share special moments and experiences
Users can create group chats to chat with multiple friends or colleagues simultaneously, making it ideal for coordinating events or keeping in touch with a community
The app offers an extensive collection of emoticons, stickers, and GIFs to add fun and expressiveness to conversations
Users can join open chat rooms based on various interests and topics, connecting with like-minded individuals from around the world
KakaoTalk stands out for its user-friendly interface, making it accessible to people of all ages. Its wide range of features and capabilities make it a versatile and indispensable tool for both personal and professional communication needs.
In conclusion, KakaoTalk has a diverse range of options to connect, communicate, and share with friends and family, and this way can become one of your favorite messenger apps.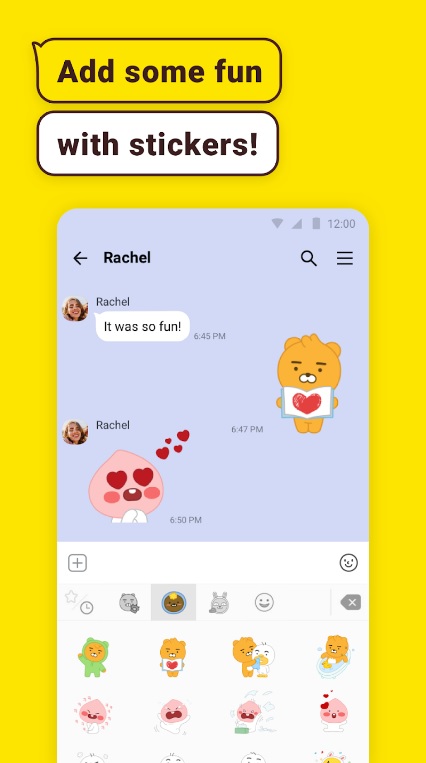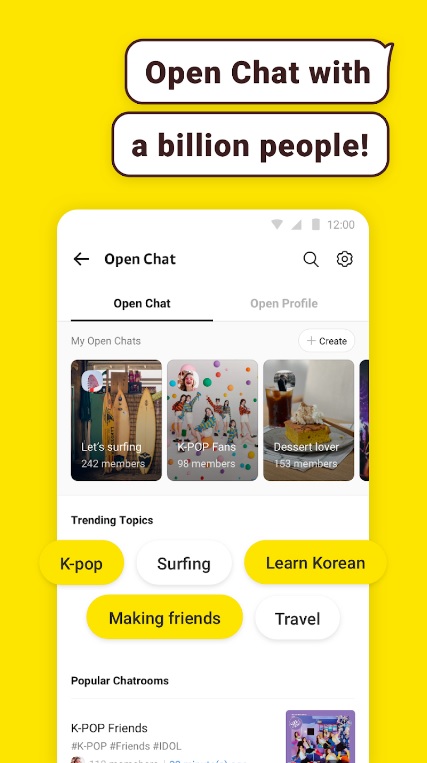 Chatous
Chatous is yet another free stranger chat app that allows you to search for people with similar interests. The significant feature of this app is its function to create hashtags and match with strangers with the same hashtags. The principle of the search looks similar to the Instagram hashtags system.
But in Chatous you are searching for people who have matching interests. The app covers hundreds of countries all over the world giving you a chance to find a new friend or even a life partner in another country.
The app main features:
Create or select a hashtag stating your interest.

Be anonymous if you want and have an option to change the nickname at any time or to end a conversation.

All chats can be synced to the Chatous web platform.

In chat, share your personal photos, videos, audio messages, and even videos from Youtube.
The app is free, but to customize your search, you will have to buy a premium app version.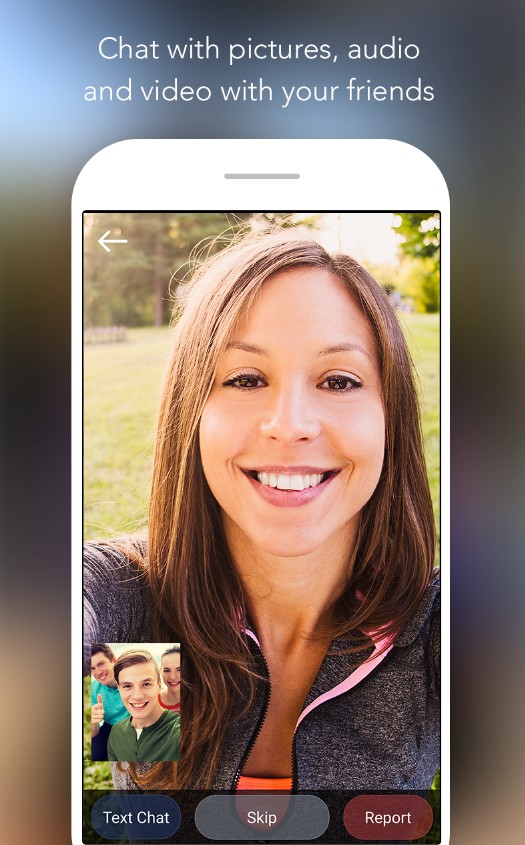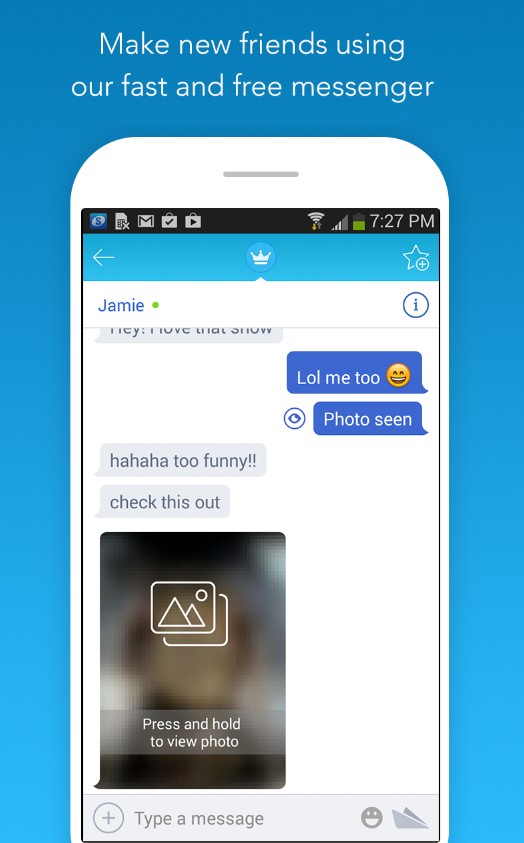 Badoo
The Badoo app will be a good fit for you if you are searching for not just an internet chat friend but for a potential date candidate.
Badoo is considered the world`s biggest app for anonymous online and offline dating. Up to 400 thousands new users join the app daily. So, as the number of its users growing to be more than 400 million people, it gives you a better chance to find a new friend or a date wherever he/she is located. Add your location and search for your match nearby.
Each person is allowed to send a maximum of 2 messages if the other side doesn't answer. All accounts have to be verified by a photo, or Facebook account, or a phone call. It's recommended to ask a selfie before starting a new deep conversation with a stranger.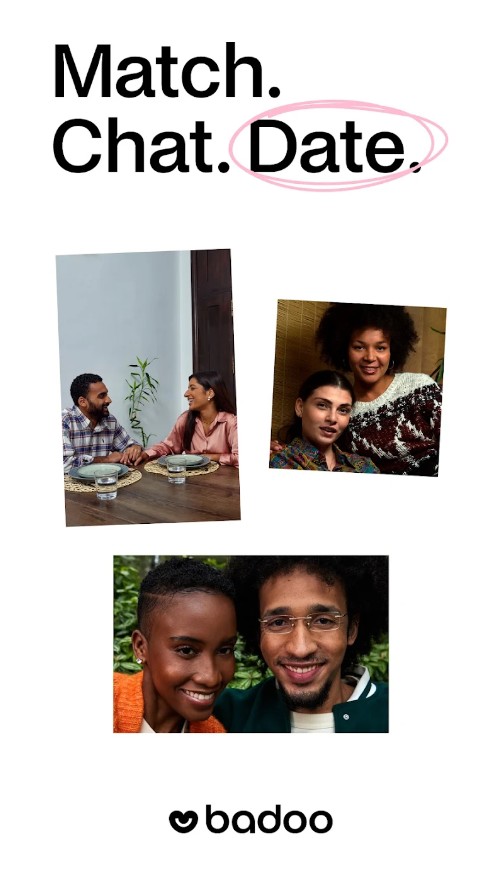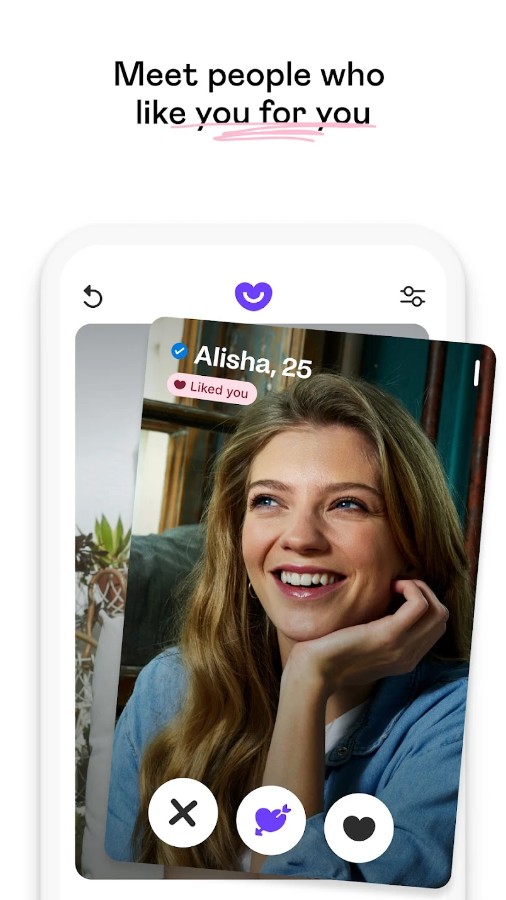 Frim
Frim is the app that helps you meet new people. Well, of course, you start with the chat, but this chat is going to be local because the main perspective of this app is to meet new friends. The app is especially convenient to use when you are traveling – this way you can easily meet locals!
Thus, it is recommended to create a trustworthy profile so people would be sure they are talking to a real person and would reply to you. You can also create the group chats up to 50 people. By the way, the messages here are self-destructing and the voice messages are also possible. Frim is available only for iOS.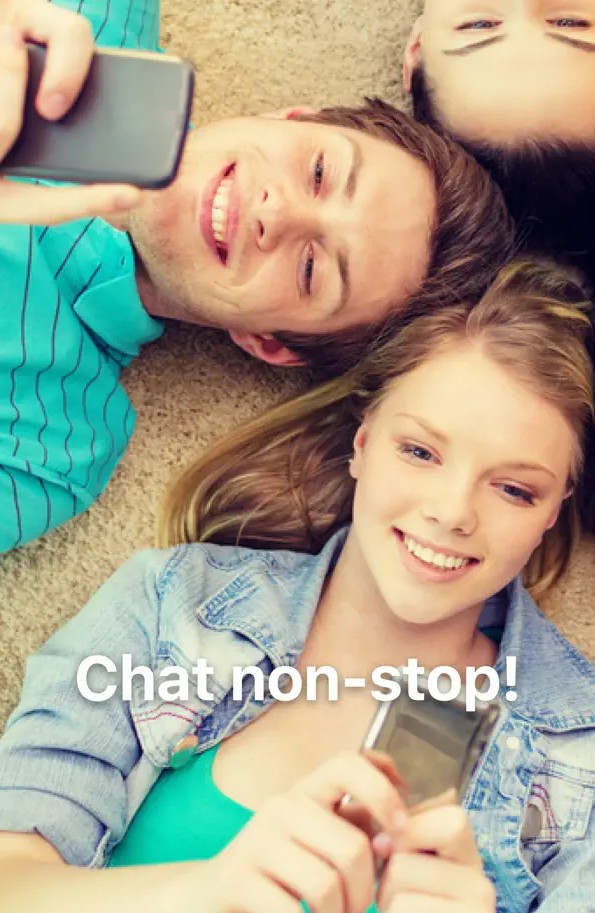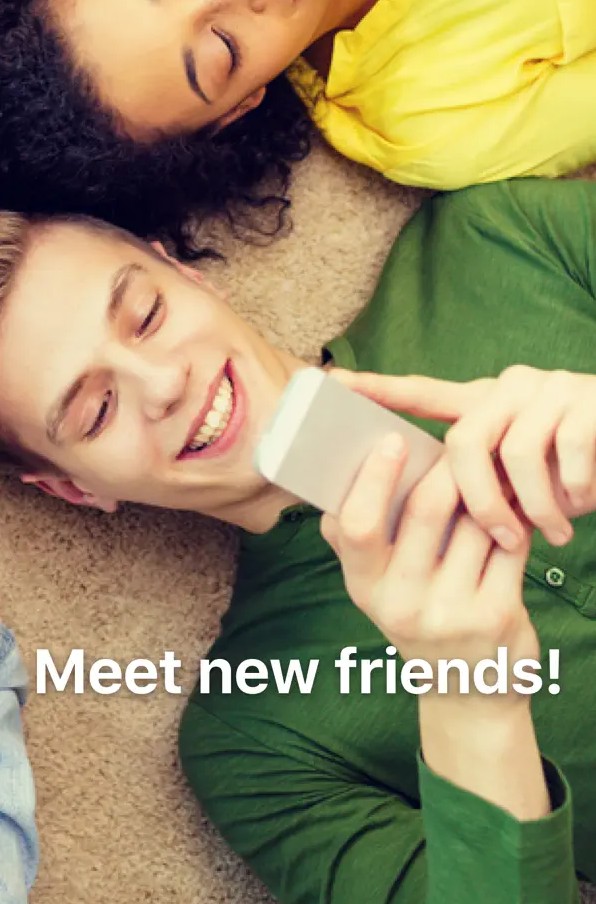 You can also check: 13 Best Apps for video chatting like Facetime
Qeep
The developers claim that it is not just a simple chat space but a dating service. With the Qeep, you can search for someone in your area and arrange a date immediately. Or, you can wait before arranging a date and keep talking to a new person, so you have more time to get to know each other.
The developers claim to have strict rules that prohibit sexy or nude photos in a profile. The app lets you search for people by interest as well. Certainly, this option is valuable because it's great to find someone who loves to do the same stuff as you do.
Your interest can be anything, either cycling, or jogging, or maybe theater, or art. Get to know each other, check if your interests really match, and arrange a date to do activities you both like.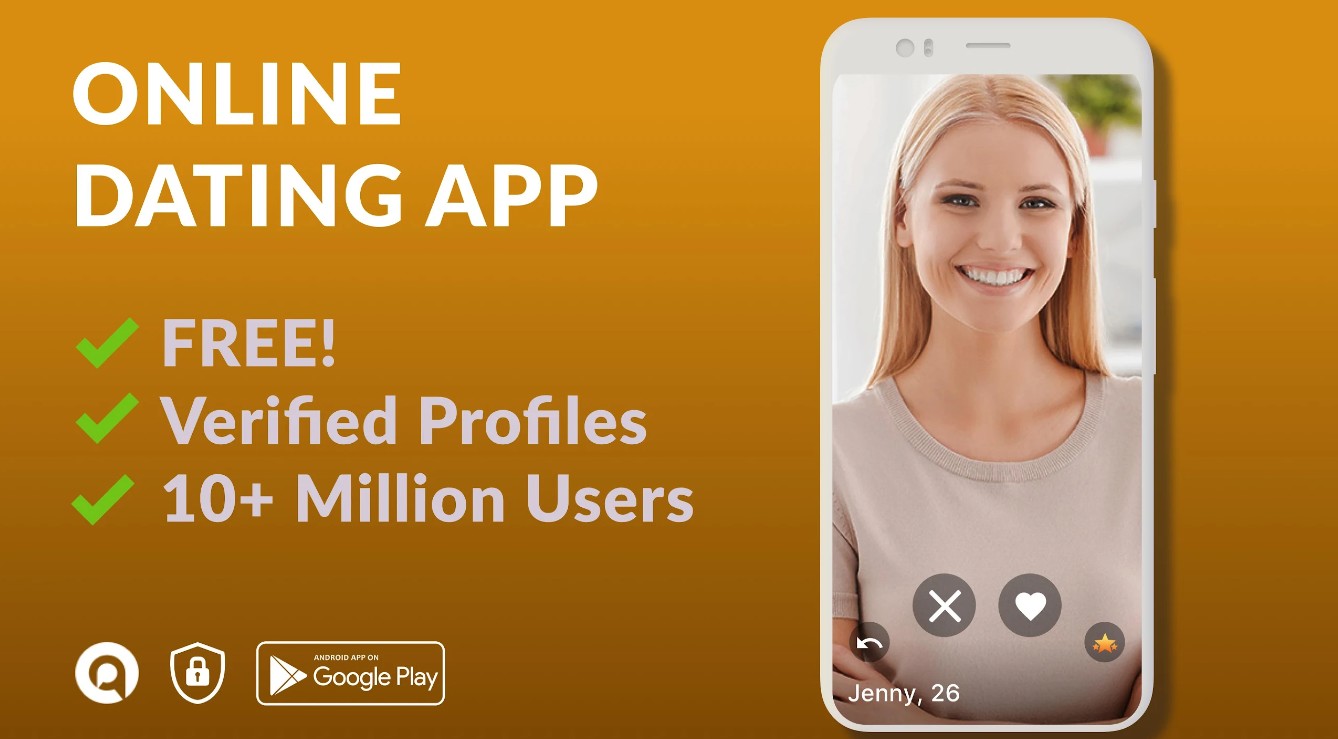 Rave
Well, this app is not only the chat app, this is not its main function. By the way, have you ever faced a situation when you were a fan of any TV series that no one of your friends has been watching?
And you never had anyone to discuss how Joe broke with Sam in the last episode. The developers of Rave have solved this problem,
Rave is a social app that allows you to watch your favorite Netflix shows together with other random people and chat with them while you are watching it. It is a really cool idea since this way you can find dozens of friends that you can discuss your favorite series and you don't even need to real your personality!
This is how it works: someone (for instance, you) need to create a public room with scheduling the common watching of a certain episode of a certain TV series. Schedule the time and the announcement will be done in the app.
Then those who want will join and the chat will be open under the player – there you can talk as much as you want!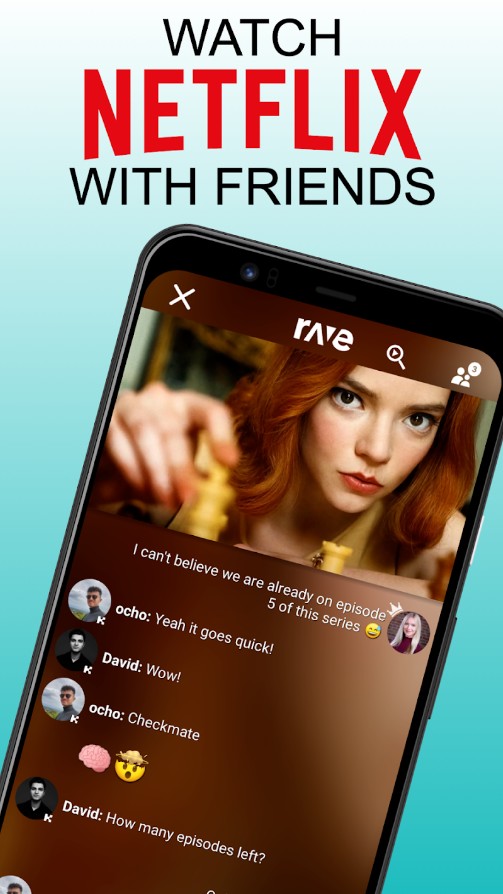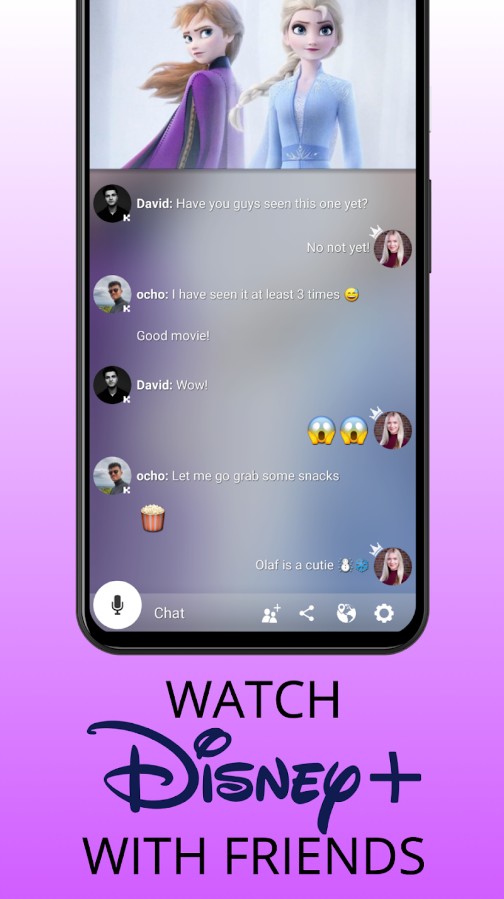 Camsurf: Chat Random & Flirt
Camsurf: Chat Random & Flirt offers a unique platform for users to connect, make new friends, and explore diverse cultures without boundaries.
With Camsurf, users can enjoy a plethora of options that enhance their chat experience. The app's main features include:
Random video chats for fostering genuine interactions and fostering global friendships
Filtered match to find individuals who share similar interests and backgrounds, ensuring meaningful connections
Gender and location filter to personalize your chat experience by selecting specific genders and locations for more targeted connections
All in all, I can recommend you Camsurf as it offers a user-friendly and dynamic interface for memorable connections that transcend borders and cultures.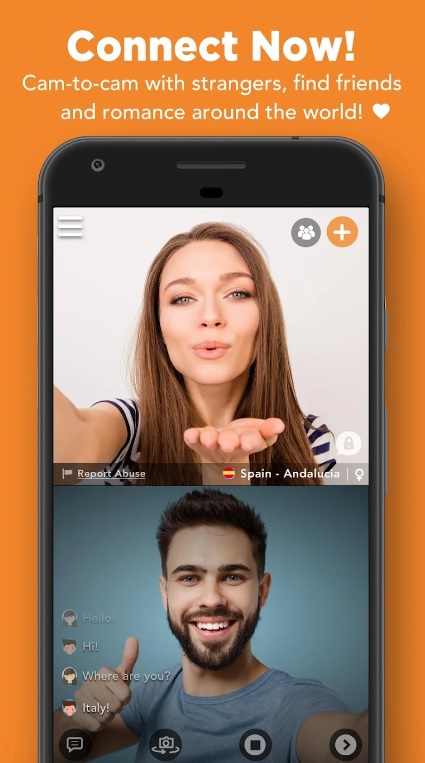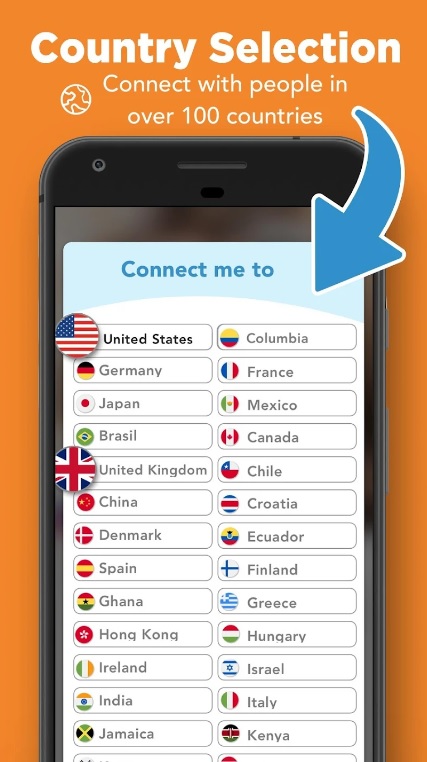 Anonymous Chat Rooms, Dating
This app provides a platform for users to chat freely and openly without revealing their identities.
Users can join various chat rooms based on different interests and topics, allowing them to engage in discussions with like-minded individuals from around the world. The app offers a "Random Chat" feature, where users can be connected with strangers and have one-on-one conversations anonymously.
Ways to Chat:
Text messages in chat rooms or private conversations, enabling seamless communication with other users
Voice messages to make conversations more expressive
Photo sharing
In conclusion, Anonymous Chat Rooms, Dating is an innovative app that gives you an opportunity to engage in open conversations without revealing your identity.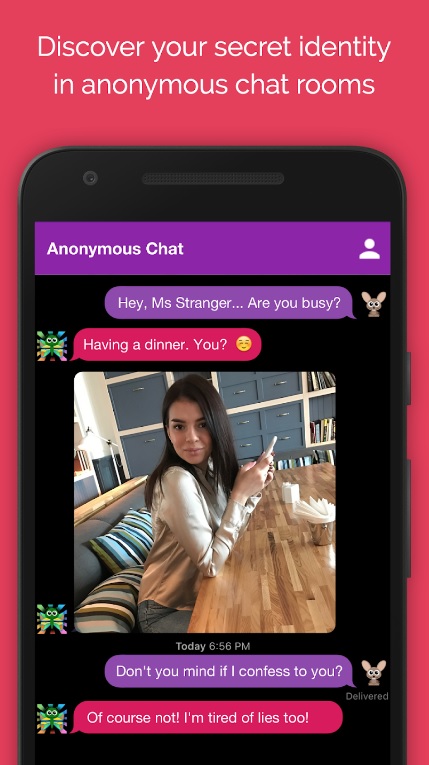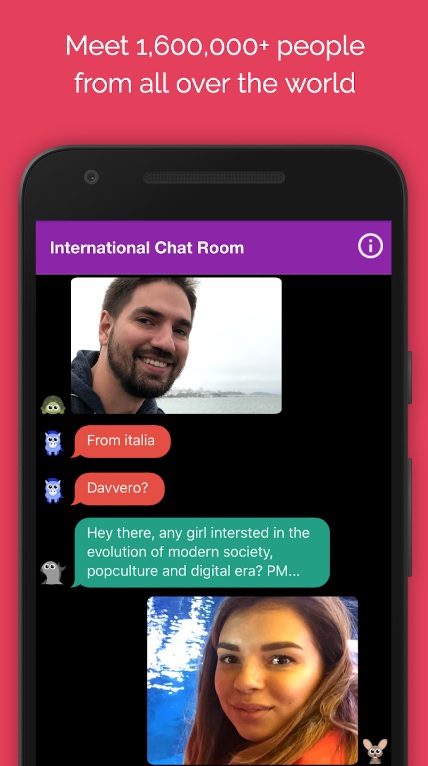 Azar
If you're looking for a video chat with strangers and nothing else then Azar is an excellent choice for you. It is claimed that more than 10 million users chat in this app, even though it is not very promoted on the media. Azar is similar to Tinder in some sense because here you also need to swipe left to start a video chat with a person who liked you.
However, Azar is not dating app, it is a random video chat app. Among its other advantages, it is possible to highlight the user-friendly interface and the overall efficiency of functionality. What is more, during the chat you can apply different filters, stickers, and backgrounds, just like in Snapchat – make your conversation more fun!
The only thing you should be concerned about while using this app is that it has the typical flaw of any random video chat app – there are lots of psycho people in here. If you feel uncomfortable during the conversation or you generally don't like the image that you see don't hesitate block and report.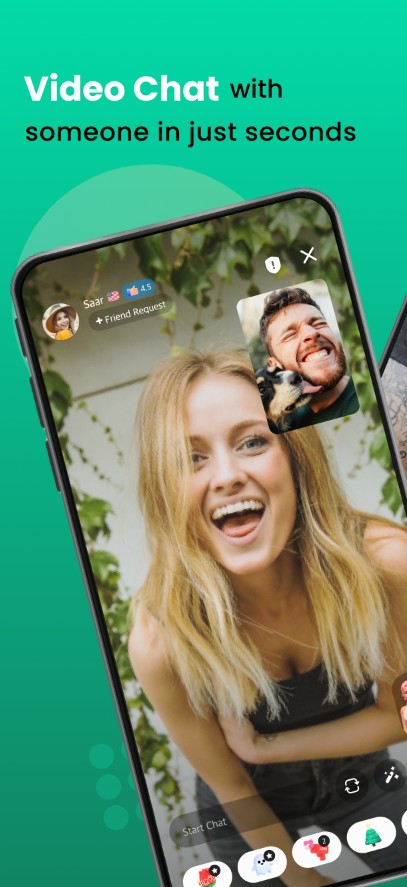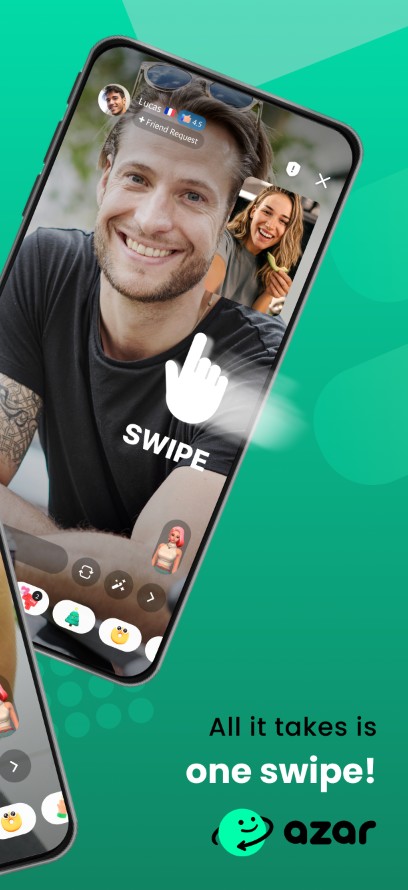 HOLLA – Live Random Video Chat
If you are bored, then it's time to make new friends. HOLLA is a multifunctional random chat app that allows you to meet people all around the world.
So, when you pass a simple installation, you can adjust several parameters. For instance, you can pick an opportune region and gender.
After that, you will gain access to the following options for free:
Online video call
Online audio call
Text chat
1-on-1 direct video call
All the calls are random and you don't know who you will meet next time.
Additionally, the app supports a 24/7 moderation system. So, when you open live random video chat, the screen will be blurred until the face of your interlocutor is shown.
There is no need to worry about your safety, as you can always block particular accounts for inappropriate behaviors.
Apart from meeting foreigners, HOLLA can be an excellent tool to boost your language skills. So, if you are learning a foreign language, you can practice it with native speakers.
More than 30 million users have already downloaded it and have rave reviews!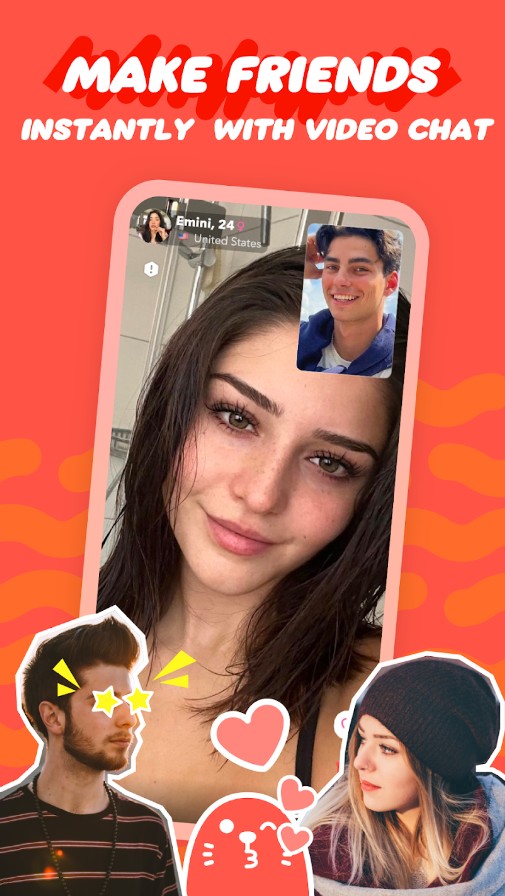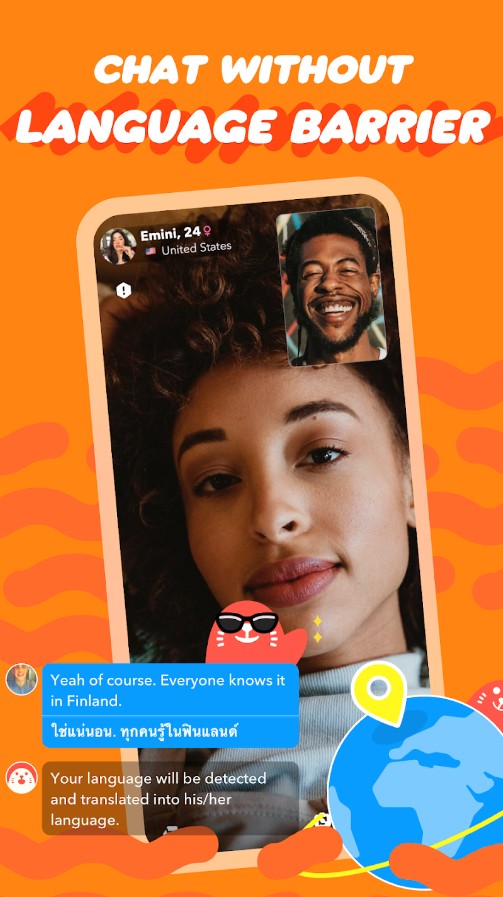 Skout
Skout is a very popular free stranger chat app that can be viewed as a social media platform. It looks a bit similar to Facebook. You can create posts with photos and descriptions to get more likes and become more interesting to people.
Get in touch with strangers all over the world or nearby, make new friends or search for love with the Scout app.
Main features:
Search and chat with new people choosing them by interests and location.

Monitor those who checked out your profile.

Browse profiles, check information and photos and save favorite users.

Broadcast LIVE through the app and be shown to thousands of people.
The app is a bit heavy requiring a certain amount of space on your device memory. The Scout app is compatible with iOS and Android devices, including tablets. You will be suggested to subscribe to the premium package or you can earn points to unlock some of the premium features.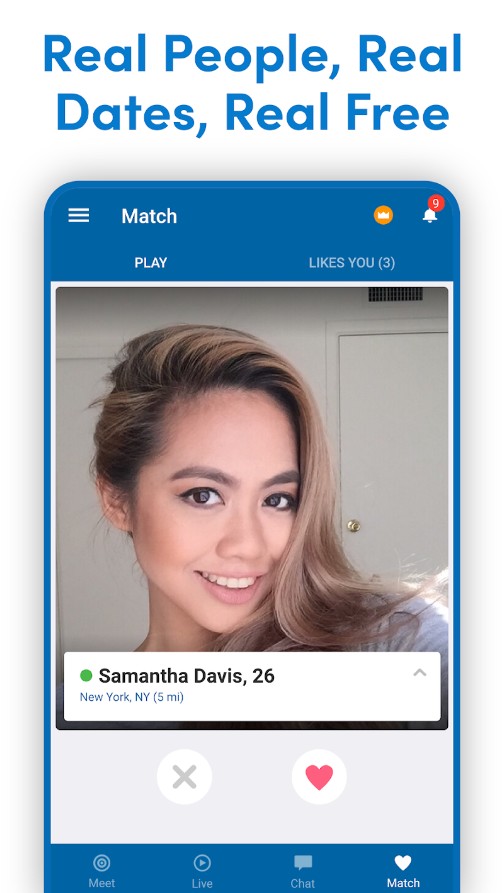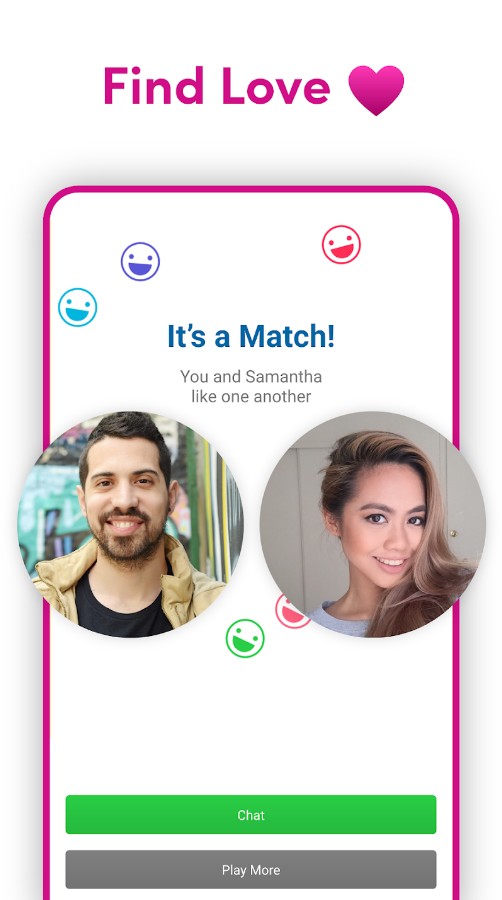 Paltalk: Talk to Strangers
This app is designed for everyone to be able to find new interlocutors. For this purpose, you will have access to some group chats where a variety of topics are discussed. You can write anything you want without fear for your privacy and remaining an anonymous character.
Also in the app, it is possible to call your interlocutors by means of video. If you want to talk to everyone in person, start a live stream. To do so, you'll have access to an extensive range of sound and photo effects that will make you even more attractive.
Besides, you can share your messages in a group using your voice. In the app, you can join groups that other members own as well as create your own. Thanks to this, you can find a lot of new and interesting strangers to expand your circle of friends and like-minded people.
You can communicate with the members of the groups in this app on a wide variety of topics by choosing the appropriate chats. You can look for like-minded people for a common goal or task. For this purpose, you will have access to theme rooms and group communities.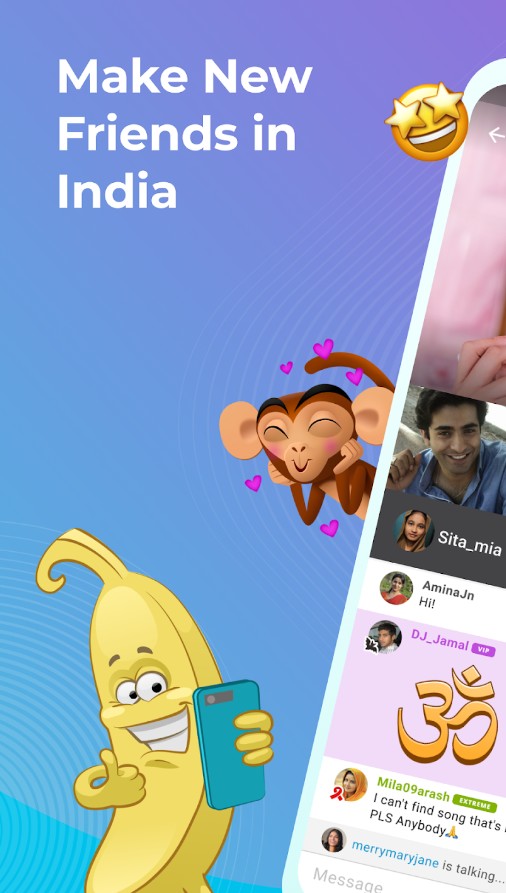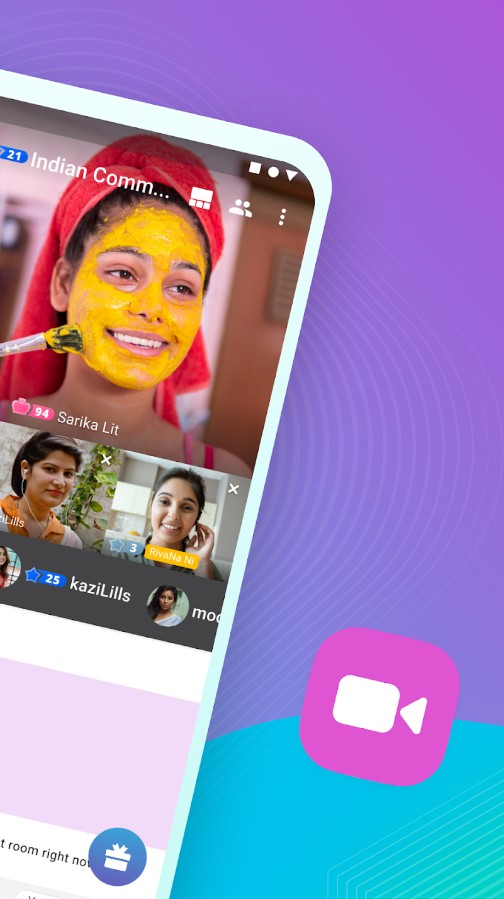 You may also like: 17 Best Chatroulette apps for Android & iOS
Lovoo
Lovoo is a stranger chat app that was announced as the Best dating app of 2018. It's a free app with many features that simplify the process of befriending new people.
Create your profile adding an attractive photo and interesting information about yourself to increase your chance to be noticed by a nice person. The built-in Radar can help you find a potential match nearby.
Swipe through the list of people, see whom you find attractive, and start a chat. The free version of the app lets you start no more than 3 new chats daily. So if you want to increase this number subscribe for the premium package and get more features such as a possibility to see those who checked out your profile.