Few people thought Nintendo Switch would become so popular. The main idea behind Nintendo Switch was to make a full-fledged desktop console mobile.
This new console, despite its strange hybrid nature, got off to a high start in the first weeks. It has won over avid gamers with its convenience and real portability.
Due to this popularity, many popular applications and games began to release versions for this console.
In this review, we compiled the best Nintendo Switch apps for you. We hope it will be useful for both newcomers and long-time fans of the platform.
YouTube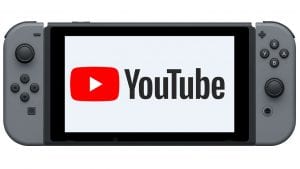 YouTube on Nintendo Switch offers the same features as the other consoles. For example, 360-degree videos.
You can control the application with the Joy-Con Left Controller Stick and the main buttons as well as the Touch Screen. Interestingly, the right stick is not used in YouTube navigation, only in 360-degree videos.
The YouTube application is available from Nintendo eShop. Use the left mini-joystick or d-pad on any connected controller to navigate YouTube. Scrolling through the screen to select clips is not supported now.
To search, press X from the YouTube application's main menu. Then enter the name of the clip you want to search for. Use Y to set spaces, and B to delete characters.
When you enter a search query, the found clips will appear at the bottom of the screen. Use the d-pad or the left mini-joystick to select the one you want.
Press the keypad icon or the X key to enter another search term. You can use your mobile device to control your viewing. You can connect it to Nintendo Switch via m.youtube.com and the YouTube application for Android or iOS.
https://www.nintendo.com/games/detail/youtube-switch/
You may also like: 11 Free NES emulator apps for Android
Divinity: Original Sin 2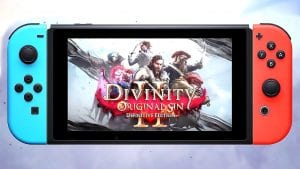 One of the most common disadvantages of modern RPGs is that the only solution to most problems too often is combat.
With Divinity: Original Sin 2 you will have a lot of options to deal with the situation with brute force. But there are also many diplomatic solutions or opportunities to use your charm to advance in the game world. And they are all interestingly spelled out and fully voiced.
This RPG with a view from above reminds classic computer games like Baldur's Gate and Fallout. But it has such modern elements as elaborate physics, realistic lighting, and complex three-dimensional maps, full of a variety of ways to deal with a bunch of skeletons.
https://www.nintendo.com/games/detail/divinity-original-sin-2-definitive-edition-switch/
Piano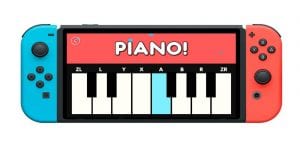 Piano is a simple and fun game for children and adults of all ages that will teach you to play your favorite songs.
Choose from 9 included classic teaching songs that will teach you how to play them by highlighting the keys. You will be surprised how easy it is to play something that sounds so amazing and so fast.
Piano also has free play mode, so you can do whatever you want. Maybe after enough practice in training mode, you can play one of the included songs without any help and surprise your family and friends.
Piano is a fun way to learn to play the piano and improve your coordination.
https://www.nintendo.com/games/detail/piano-switch/
Astral Chain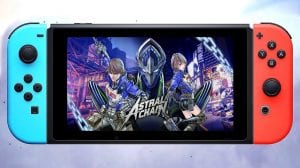 Thanks to the amazing graphics, fantastic plot presentation, diverse gameplay, and deep, pleasant combat system Astral Chain can be considered the most complete game.
It combines detective work with dizzying battles. Creative, complex, and – perhaps most importantly – just cool and breathtaking.
The complexity of the many systems of the game may seem tiresome to some players. But the support of cooperatives and the ability to automate many elements of mechanics in Unchained mode will allow you to enjoy even beginners. Astral Chain is not just one of the outstanding Switch hits, it is one of the best video games.
https://www.nintendo.com/games/detail/astral-chain-switch/
Hulu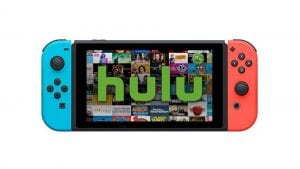 This streaming service is rightly considered one of the most popular. There is a huge number of series and movies, as well as original content produced by Hulu itself.
Recently this service became a partner of Nintendo Switch. So users can enjoy watching their favorite content right on their devices. In addition to popular movies and series, live TV is also available. The app is virtually the same as its equal for smartphones.
Remember that this streaming service is available by subscription on any platform. It offers several different plans, among which you can choose the most suitable for you.
https://www.nintendo.com/games/detail/hulu-switch/
Fire Emblem: Three Houses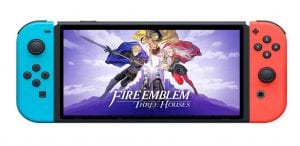 Fire Emblem series is a bizarre fusion of many genres, from strategy to relationship simulator.
The first game in the series on Switch, Fire Emblem: Three Houses, remains true to its strategic roots. But it also fills the events between battles with other interesting content.
Now there is a fully researched school, where the player can communicate with his fighters and give them gifts. The academy manages to create an emotional attachment to these characters, so their loss in battle becomes even more tragic.
The game has three large-scale campaigns, each of which can take about 50 hours, with many branches and different endings.
Thanks to the duration alone, this is the perfect game for Switch. You can easily start and stop the game at any time. So if you're looking for an epic strategy, Fire Emblem: Three Houses is a perfect choice.
https://www.nintendo.com/games/detail/fire-emblem-three-houses-switch/
InkyPen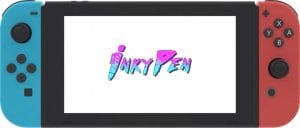 InkyPen Comics and publisher Kodansha have teamed up to give Nintendo Switch owners the opportunity to read the popular Japanese manga series right on the portable stationary console. Fortunately, the device's Touch Screen has it all.
The platform is rapidly expanding its player base and is becoming more and more interesting for a variety of companies.
Now, thanks to the partnership between InkyPen Comics and Kodansha publishers, a huge library of the manga is available to those who want.
Kodansha publishes manga for a much more diverse audience than many other publishers, so readers have a wide range of options. But, InkyPen has been offering digital comics to Nintendo Switch owners since 2018.
So the interface of the service is well rolled out and quite easy to get acquainted with this kind of entertainment product.
Anyone can read free samples or subscribe for $7.99 per month. It gives access to the entire catalog of InkyPen comics and manga, which includes over 10,000 volumes.
Among the popular manga available in the service are, for example, "Attack of the Titans", "Fairy Tail" and "Parasite".
https://www.nintendo.com/games/detail/inkypen-switch/
Super Smash Bros. Ultimate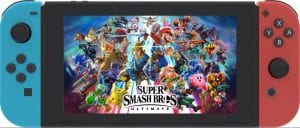 The last part of Super Smash Bros. is great from a purely practical point of view. Every character, level, and item ever in the series is included in this incredibly complete set.
Super Smash Bros. Ultimate is the most ambitious multiplayer game that Nintendo has ever made. But despite its impressive scale, it is very friendly to newcomers.
From the start, there are only eight characters available to choose from, but gradually it's growing to more than 70 fighters.
The new single-player mode is a great place to experiment with unused characters and collect hundreds of artifacts from game history.
https://www.nintendo.com/games/detail/super-smash-bros-ultimate-switch/
KORG Gadget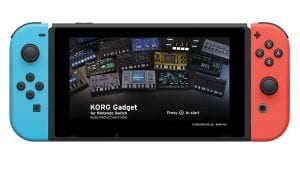 First-class KORG Gadget music creation software is now available for Nintendo Switch. A variety of tools combine in a simple, intuitive graphical interface to create music quickly.
So we're actually looking at the iOS port where we've added Live Mode in the spirit of Ableton. You can start tracks and magnifiers and adjust their rotation and play sequences.
In fact, there are plenty of possibilities for live performances if you prepare the material beforehand.
When connected to a TV, the musician gets an even more user-friendly interface for control via Joy-Con controllers. It is possible to control the Pro-gamepad, then two people can simultaneously control the settings.
There are many gadgets available, scattered along the tracks. These include simulations of analog synthesizers from the 80s and 90s, arcade cabinets with 8-bit sound, and so on.
You can twist and save your own sounds as well, achieving a unique style. If you compare with mobile devices, the main convenience lies in the flexible automation of parameters.
There is a training mode, where you are consistently told about the intricacies of portable production.
https://www.nintendo.com/games/detail/korg-gadget-for-nintendo-switch-switch/
TowerFall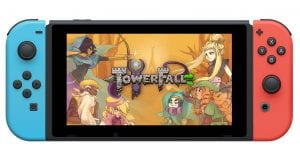 The switch was conceived for a multiplayer. And there were few places where you could do better on a single console than in TowerFall, apart from Nintendo's own games.
Heroes armed with arrows fight to the death in minute fights, stomping their legs, dodging, and bouncing on special jumps to defeat their opponents.
Bright, multicolor graphics so clear that it is easy to play on a small screen in a portable four. While not losing sight of their characters and opponents in intense multiplayer matches.
TowerFall is probably the best competitive game for Switch, so if you want to make a couple of enemies, you will definitely like it.
https://www.nintendo.com/games/detail/towerfall-switch/
You may also like: 22 Cool old game apps for Android & iOS
Into the Breach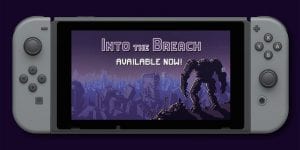 Thanks to its portability, Switch is ideal for step-by-step strategies where you can interrupt almost any time.
Into the Breach is probably one of the best representatives of this genre in recent years. In this 2D isometric strategy, you have to control furs fighting giant beetles.
Despite the simple graphics, Into the Breach boasts a great strategic depth. Making each decision requires a thorough analysis of possible outcomes. But at the same time, there is nothing tiresome or annoying.
It's just a masterpiece in terms of the presentation of material. It gives you exactly as much information as you need at the moment. Plus, with 2D graphics you can play longer – 3D games are much more battery-powered.
https://www.nintendo.com/games/detail/into-the-breach-switch/