Wanna manage your farm business like a pro? This article has you covered!
There are plenty of farm accounting apps in 2023 for Android & iOS that lets you simplify daily tasks. These apps help to cope with tasks delegation, finances, field mapping, animal tracking, and more. Plus, these apps make farm data-keeping way easier, as you can store everything in one place and export it at any time.
We've gathered other the 8 best apps in that category you may try. Take a look!
Farmable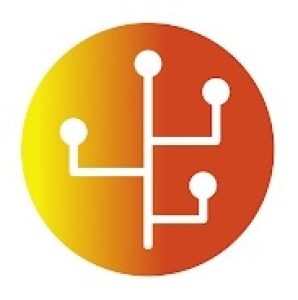 Let's start with a farm management app that helps to level up your skills in agriculture.
The main goal of this app is to change the way you organize your farming in a better way. It's all about renewing the way of gathering, managing, and using your data for farming. It's one of the easiest ways to structuralize high volumes of farm information. All the data that used to be spread between several PC software is now in one secure place.
Herewith, the app has a wide field of usage—it will be helpful regardless of what you grow. The UI is quite simple and so as the mechanics. You start by mapping your fields with an easy drawing tool to start tracking activities. Then, you can start planning and rearranging jobs in the field like fertilizing, spraying, and all that.
You'll get to monitor the way the jobs get done using GPS tracking. Plus, you get to log in and track harvest in all the fields individually and take notes the same way. You can also collaborate with other users to manage your farming and view the data across several devices if needed.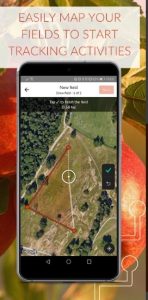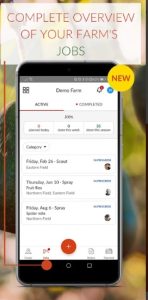 You may also like: 11 Best gardening apps for Android & iOS
fieldmargin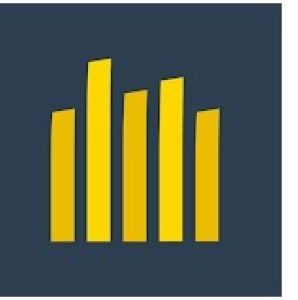 Next, we have another app to help farmers to work more efficiently.
It's an easy-to-use assistant that will help you to track all the things that happen at your farm. It's a handy replacement for all the PC software you used to keep the docs at—now you can store it all in one place. The first thing to do here is to map the fields and start planning the jobs on them. Herewith, the mapping can be done automatically, you just need to use your GPS.
You'll also get to zoom the map and add all the smallest details with the help of drones and satellites. Plus, you get to share the map with your farming team to manage the work better. Once it's done, you can start planning all kinds of work at the farm. You get to set team members and deadlines for all the tasks individually.
Additionally, you may add notes to tasks and areas to keep your team updated on all the issues and observations. The notes may also contain photos and GPS data if needed. There's even a template for pest counts you can use for free. All the records will be saved in your personal history, so no concerns about that.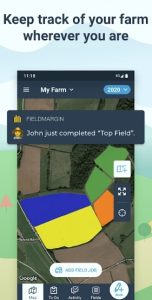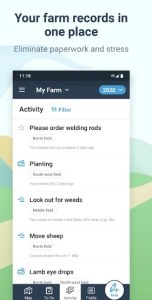 Farm Management Pro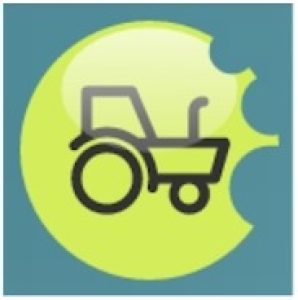 It's a management app that will help you deal with all the essential tasks.
The main idea of this app is for you to manage your entire farm in one place—from accounting to animals. Herewith, the app sits for managing the dairy, cows, pigs, ships, horses, and even dogs if needed. You'll get to log all your farm animals, keep track of their medical history, feed and clean history, and more.
More to that, the app lets you keep all the detail about your animals—from birthdate to the sale one. You'll even get to track all the treatment purchases and other expenses. Plus, you'll get to manage animal-related events like heats, and so on. The same goes for field care—you can track k everything from fertilizers to feeds.
Beyond that, the app also helps with fields assistance, machinery service, vehicles, animal treatment, and all that. You'll even get to measure your grass growth if needed. One of the best features of this app is the ability to manage farm tasks. You'll get t to add a task, give it a name and a deadline, and also track its status in real-time.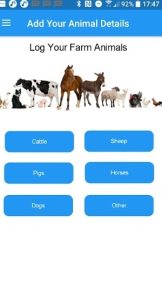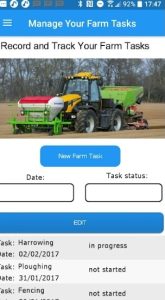 Layer Farm Manager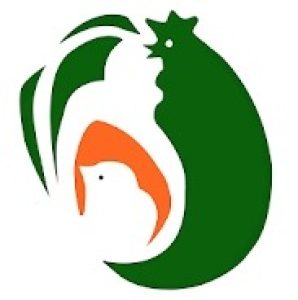 As you may guess by the name, it's a management software that helps to track egg production at your farm.
The concept of this app is simple—to help you trace and analyze egg production performance. Herewith, this app doesn't only count the number of eggs produced at some period—it uses all-around analysis techs to compare your eggs to the breeding standard of other farms. Although the app is fully dedicated to one purpose, it comes with wide functionality.
First of all, the app comes with a dashboard that lets you track egg production per day, week, month, 3 months, 6 months, a year, and so on. It lets you view the number of eggs in pieces and kilograms. Next up, there's a performance page for tracking birds population, production, and FCR layer.
Additionally, the app lets you create a detailed card for your bids. You'll get to describe the strain, the hatch date, the flock, and the number of birds of such kind. Of course, there is also a financial tool that lets you predict your profit, income, and track expenses. Plus, there's a tool for sales monitoring and the price lists for medications, feed, and chickens.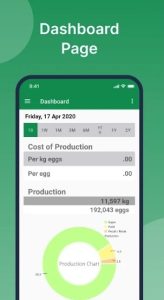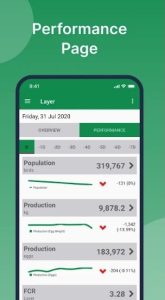 xFarm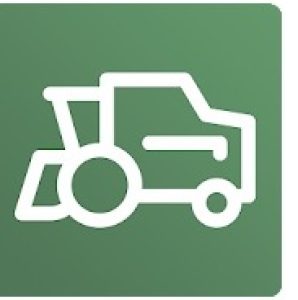 This is an all-in-one tool essential for all farmers.
This app will help you simplify bureaucracy and get more efficient with your farm work. It covers over 10 features to help you ease your family tasks and cope with them better. First of all, you'll get to map your fields with detailed layouts. It gets done with the help of GPS techs, so you can be sure the maps will be accurate.
You'll get to crop the map as needed, add cadastral data, and all the other important stuff. The app comes with the built-in weather report and other environmental data that will be displayed on the map. Plus, the app lets you record the treatments of the fields along with transport movements. It's also quite helpful for managing the inventory and assigning the vehicles.
Besides, the app lets you plan the field activities and log tasks with strict deadlines. Herewith, you'll get to set team members for all the tasks and view their status in real-time. You may also set group access for your team to coordinate their work. You may even create company data docs and export them.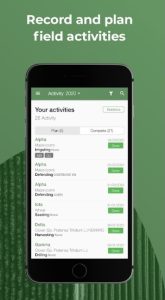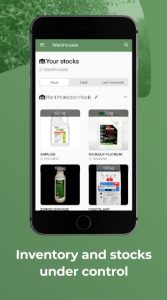 Check also: 8 Free Garden Planner Apps for Android & iOS
Farmer's Wallet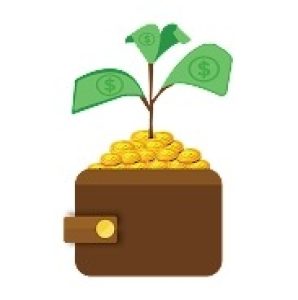 As its name suggests, it's an accounting app that helps farmers to track their expenses and profit.
This app is made to help farmers to analyze their agricultural finances. To cope with that, the app analyzes income and expenses and creates text and visual reports on current financial trends for specific time periods. Herewith, you get to adjust the look of graphic reports according to your preferences if needed.
Beyond that, the app helps to simplify transaction records and overall record keeping. The app also covers summarized sheets for your records for different periods. The same goes for income and outcome—you'll get to view detailed reports for various time spans.
You'll be able to make copies of all the needed files and export them right to Excel files if required. You may even set periodic reminders to not miss data entry. In case you're worried about safety, you may also set pin protection, so no one could reach your docs. All the features are free, but there are ads you can't block.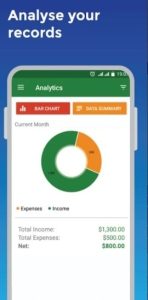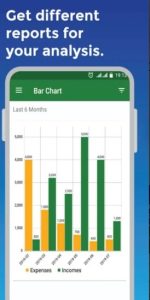 eAgronom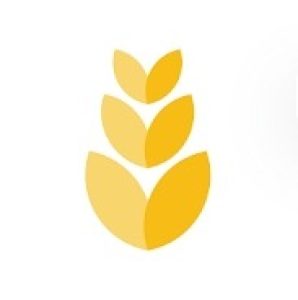 Here is another app made to save time and resources for all the farmers out there.
The concept of this app is simple—it lets you sync the real field fork with reports, along with tracking the progress and managing people. The app lets you map your fields with the help of GPS, so you won't have to do anything manually. You'll also get to add field details such as crop rotation, nutrients, harvest, and more.
You'll also get to add as many pics and vids of the fields as needed to get the full picture. There may be pics of girth stages, check-ups, and whatever else you feel needed. More to that, you'll get to manage field tasks without phone calls or emails—it takes several taps to set new tasks, add team members, and a deadline.
Besides, you'll get to see the number of resources and products required for each task, along with tracking its current status. This tool also simplifies the counting of your work hours, You'll get to start s many tasks as needed and set an automatic synchronization with government reports.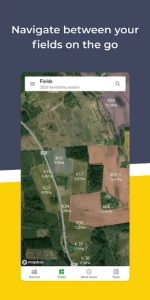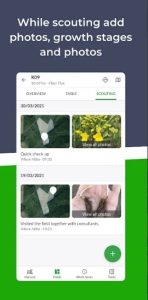 You may also check: 16 Best Plant Identification Apps for Android & iOS
xarvio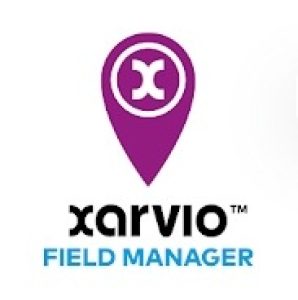 And lastly, there is a field manager app that helps to monitor the condition of your fields.
The main goal of this app is to let you understand the health and disease risk of the crop. Then, you can use this data to optimize crop care and its overall protection. It comes with field monitoring that lets you create a detailed map of your fields and make its card with all the essential info.
IN case you own several fields, you may generate the maps for them all and easily switch between them. Along with that, you'll get to make VRA seeding maps easily to maximize the seed's ROI. It also covers handy tools for managing fertilization—the app comes with nutrition recs and lets you make custom nitrogen maps.
The app will analyze all the data to give you prediction reports on the potential health problems of your crop. It will also give you protection alarms and tips on its improvement. You'll get to set group access to your account to coordinate the work of your team.