Oral health requires careful care and attention. If you keep your teeth in good condition, you will avoid many serious problems in the future.
You can get help from experts in the field, self-care, and these best dental monitoring apps in 2023 for Android & iOS. With their opportunities, you will be able to contact your personal dentist, check the condition of your mouth by photo and get important tips. 
While monitoring your dental health you should keep it in good condition, so try these best dental hygiene apps.
DentalMonitoring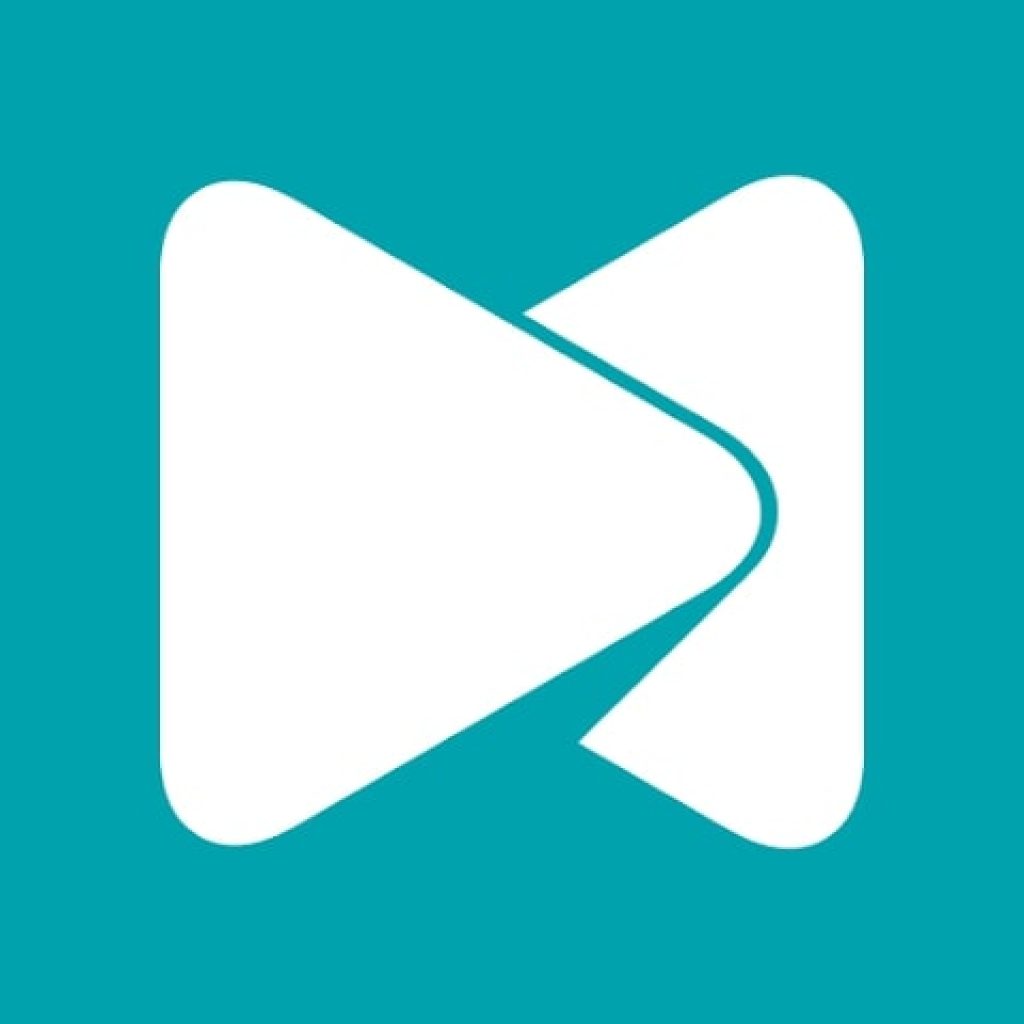 The DentalMonitoring app is designed to keep track of your dental health and is also suitable for dentists.
Since not everyone has the opportunity to make frequent appointments, this app will be your doctor's assistant in between. Your doctor will be able to track your progress or regression and remotely adjust your treatment.
At the same time, patients can observe their results and get extra motivation.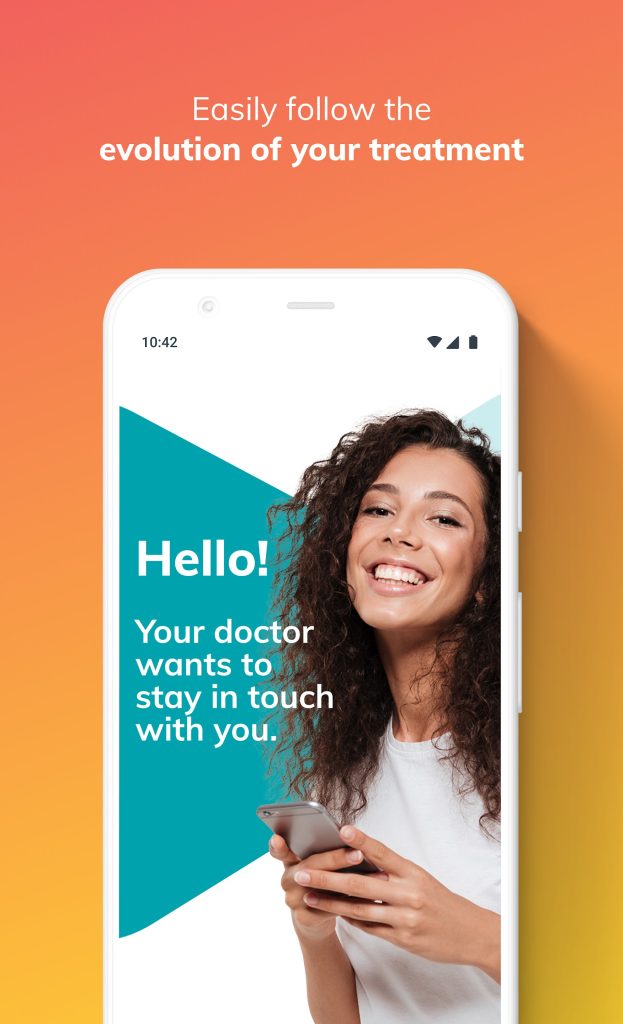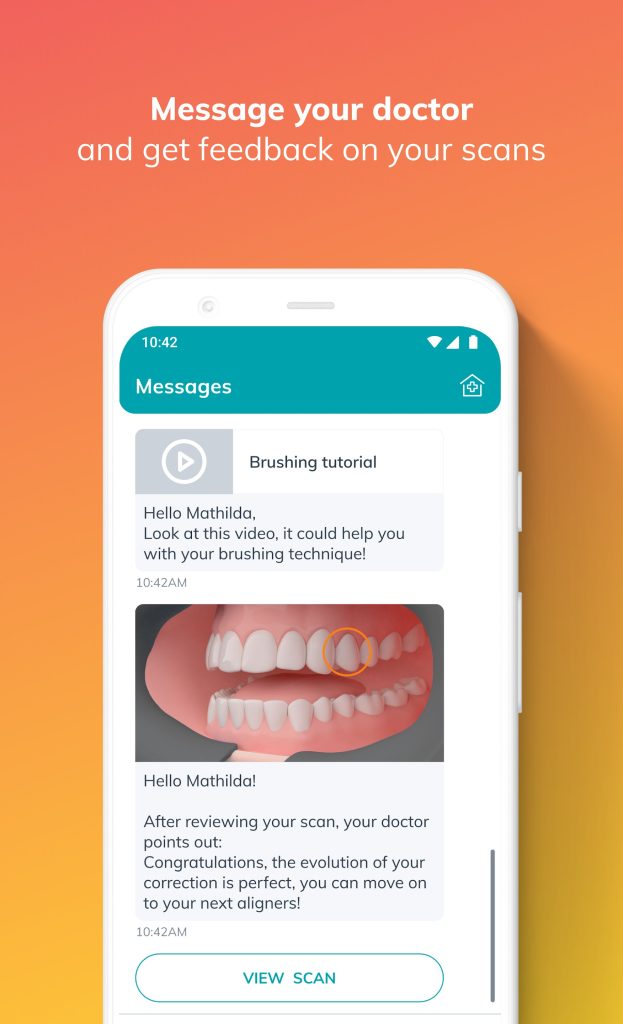 The app will be convenient for dentists and patients, as it has a user-friendly interface and detailed instructions. Thanks to it you will understand exactly how to use DentalMonitoring from the first day.


You may also like: 7 Best medical apps for patients (Android & iOS)
Smile Doctors Anywhere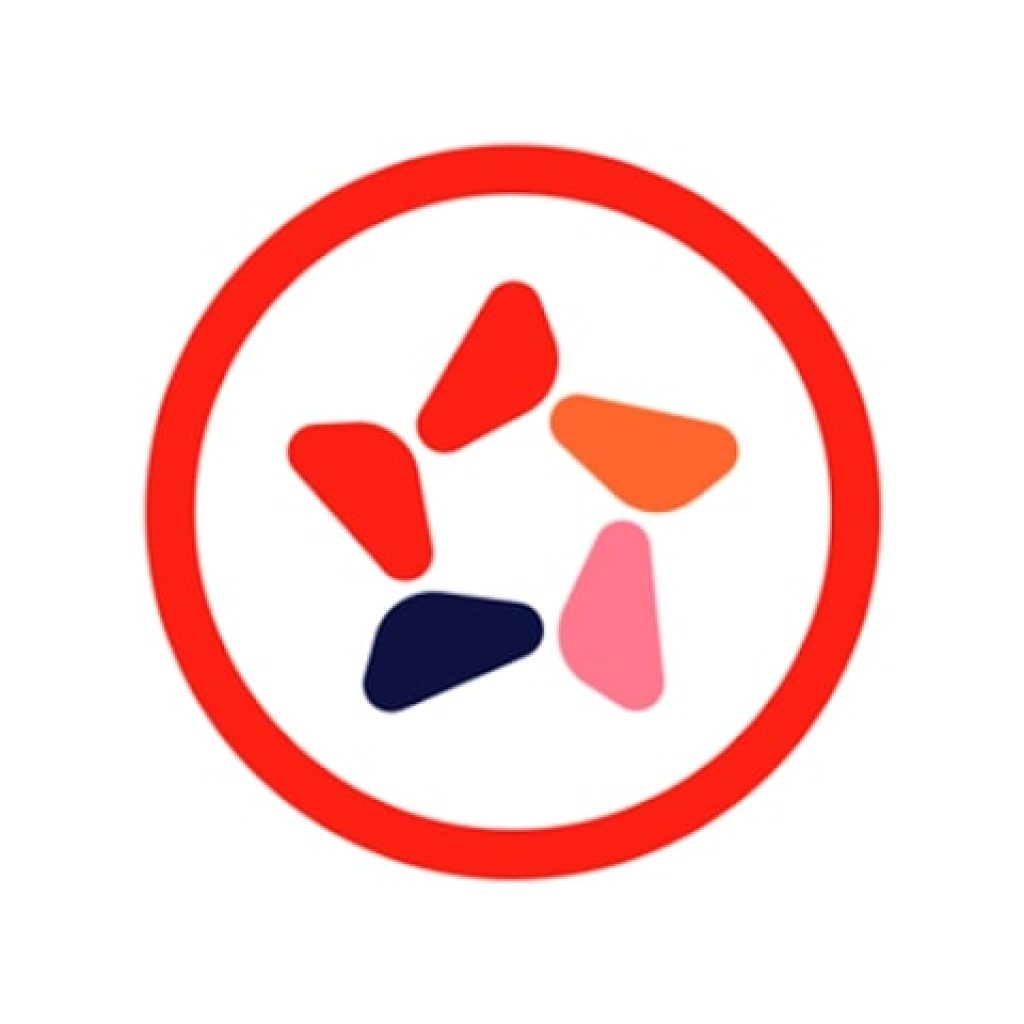 If you are a Smile Doctors client, this app will be your indispensable assistant. To use Smile Doctors Anywhere, your doctor must give you special password codes that will give you access to the app.
In Smile Doctors Anywhere, you will be able to share pictures of your teeth with your orthodontist on a daily basis. Your dentist will be able to discuss any details with you based on your oral photos through this app.
You will be notified of any treatment changes that need to be made. You will also get reminders about your in-person appointments.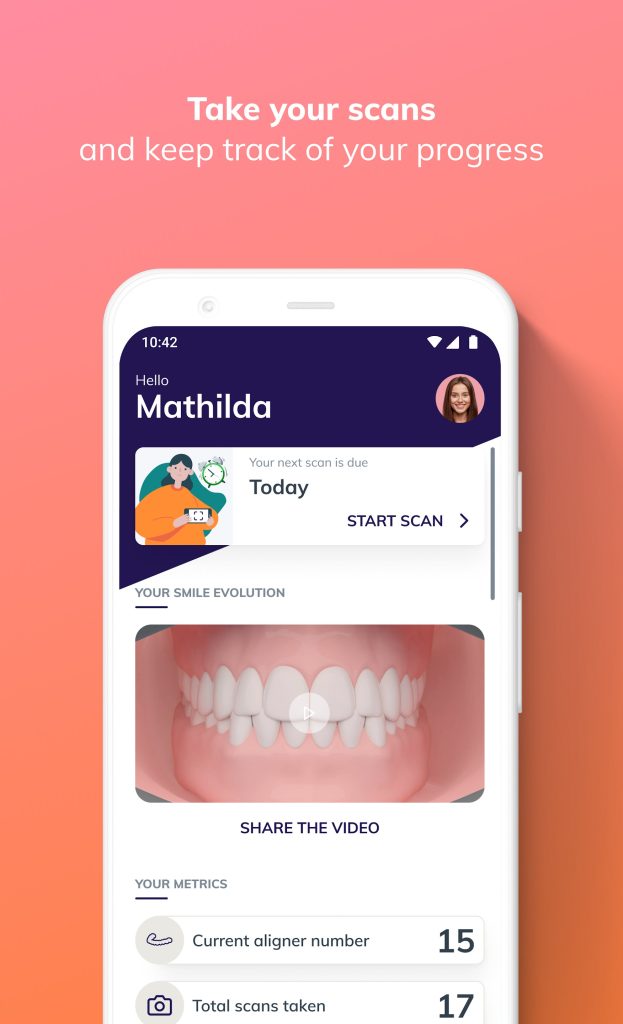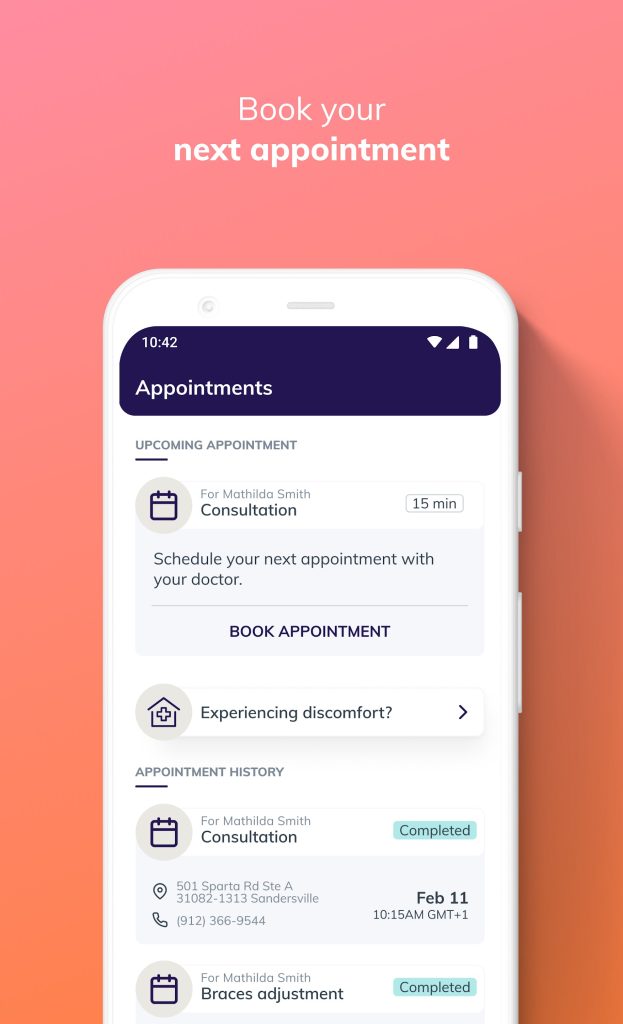 With this personal assistant, your treatment will go more comfortably and faster.


My Dental Clinic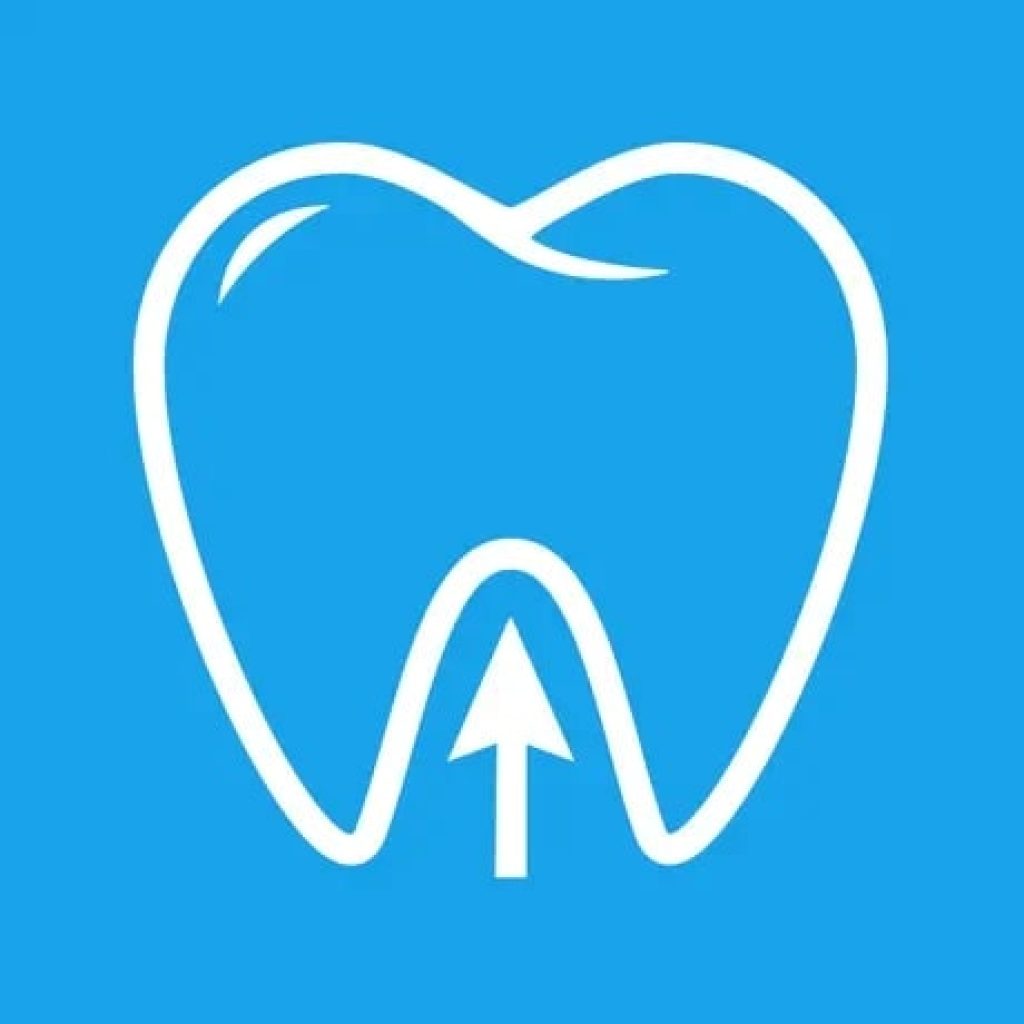 The My Dental Clinic app is designed for personal use by your dentists. It lets you keep your entire client base at your fingertips.
You can also use the oral photos shared by your patients to keep track of their treatment progress and the results they've achieved.
Right in the app, you can make any notes and adjust the process of improving the health of your teeth and gums.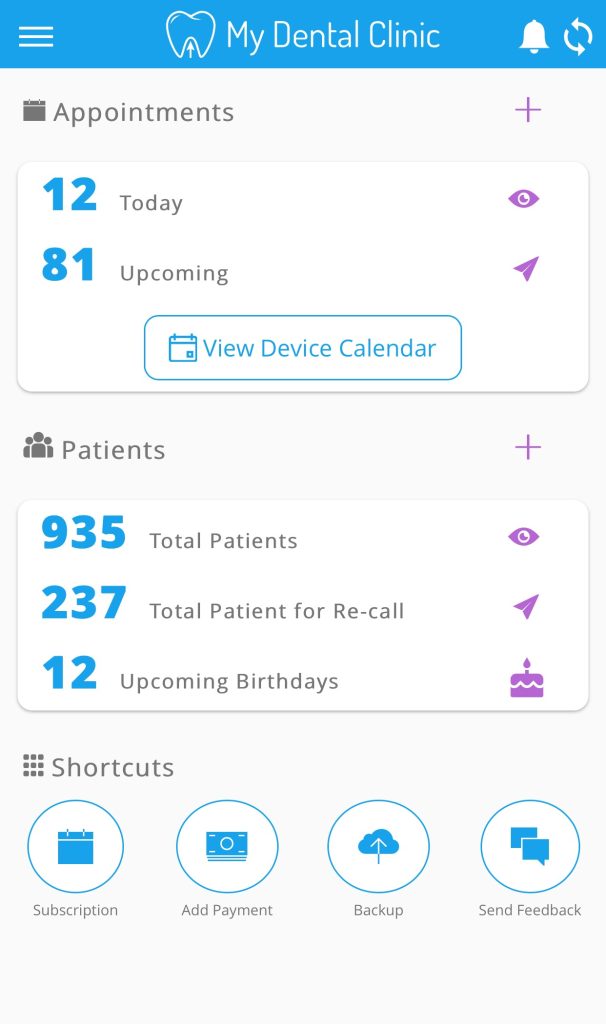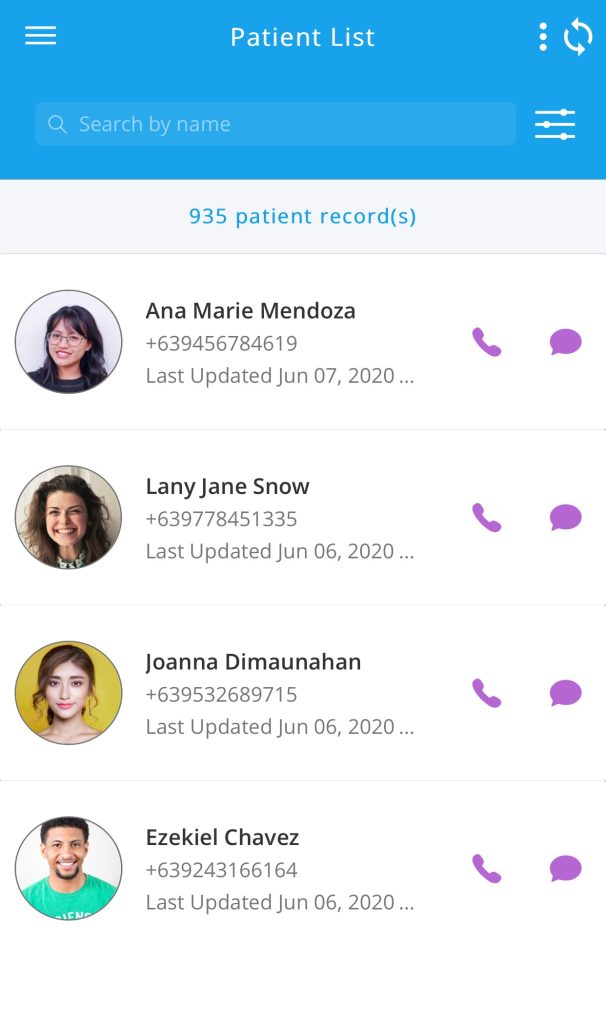 The app has a clear interface, so you won't have any difficulty while using it.


You may also like: 7 Free Teeth Editor Apps for Android & iOS
TrayMinder Invisalign Tracker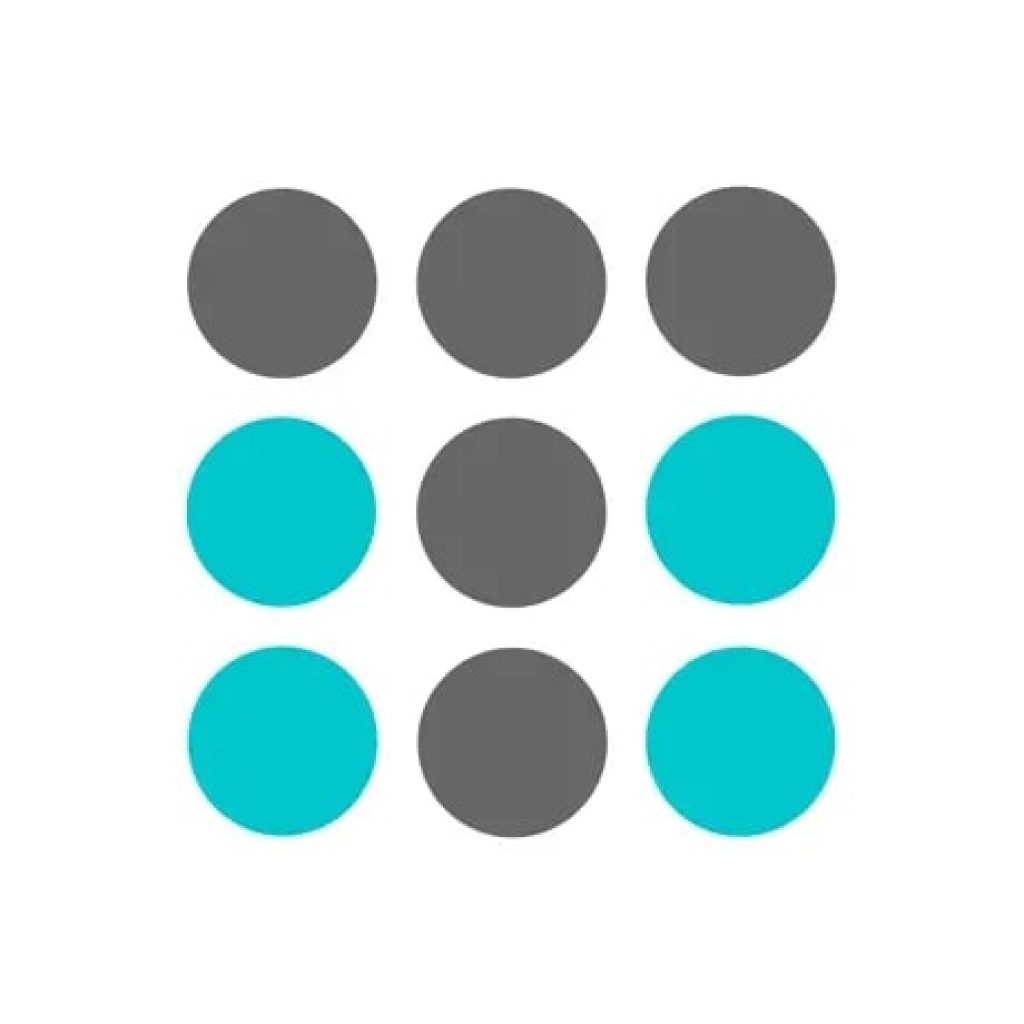 TrayMinder Invisalign Tracker is your faithful assistant if you wear an aligner and want to achieve good results as quickly as possible.
This app was developed by professional orthodontists, so it has many features to help you and your doctor keep track of your treatment.
This app has a timer that keeps track of the hours you've spent in your orthodontic braces. If you've been without them for a long time, the app will remind you that it's time to get back to creating a beautiful smile.
Also, if you forget to buy new aligners to replace the old ones, or make an appointment with a doctor – TrayMinder will not let you forget it and will send a notification.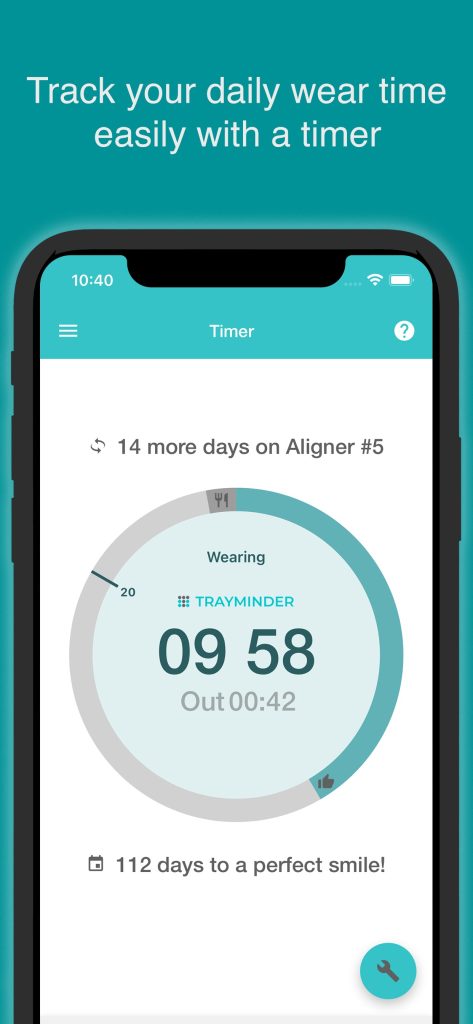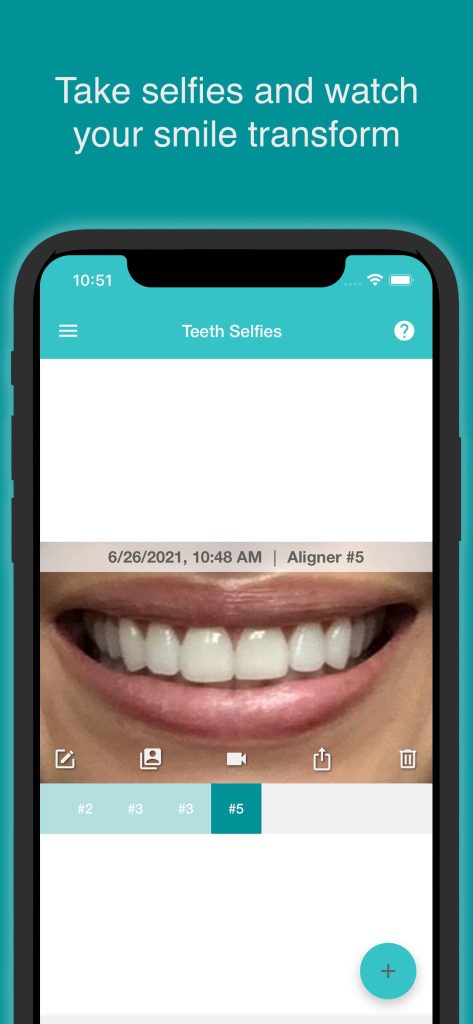 One of the most important and useful options is a photo of your upper and lower jaw. It's important to track your progress to see if you need to correct your treatment. So, in this app, you can take a close-up photo of your smile at any time, to track the result.


You may also like: 11 Best Teeth Whitening Apps for Android & iOS
DentiCalc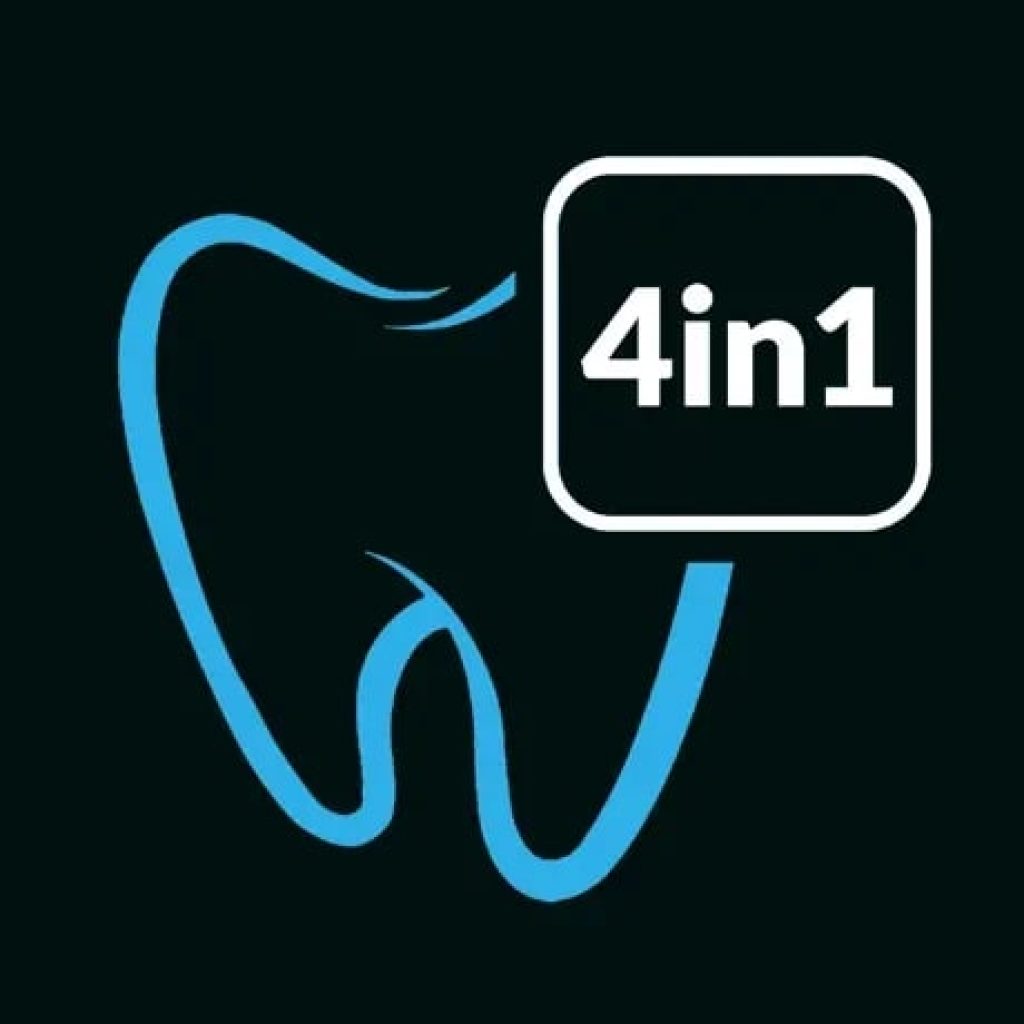 The DentiCalc app is created for dentists who are overloaded with a lot of work and don't have extra time for all their patients.
This app has a large number of 3D animations and layouts of a person's jaw. You'll find thousands of videos and photos here, thanks to which you don't have to look for a free window in your schedule.
Your DentiCalc Pocket Assistant makes it many times faster, clearer, and more effective to communicate with your patient and clearly show the treatment process.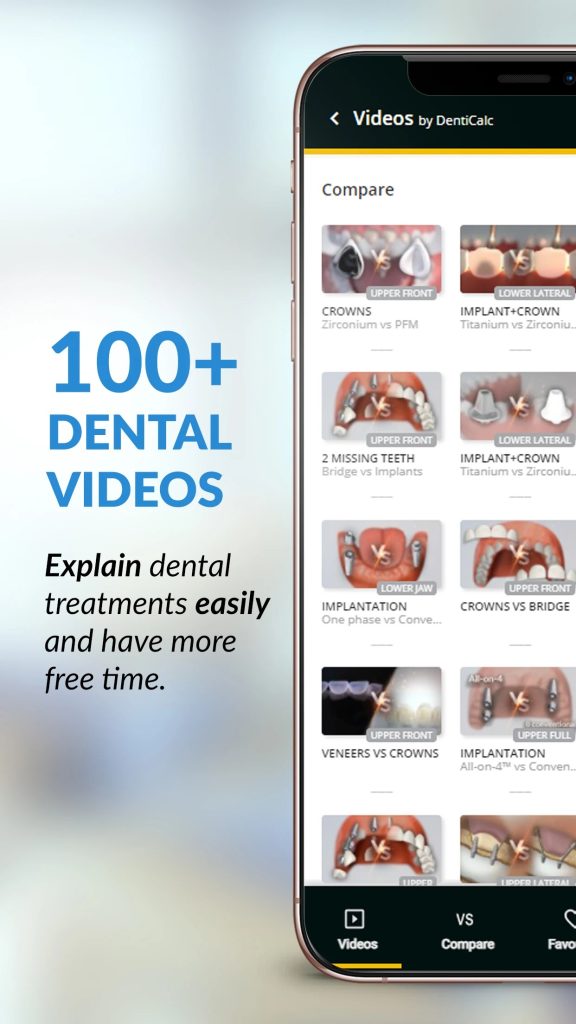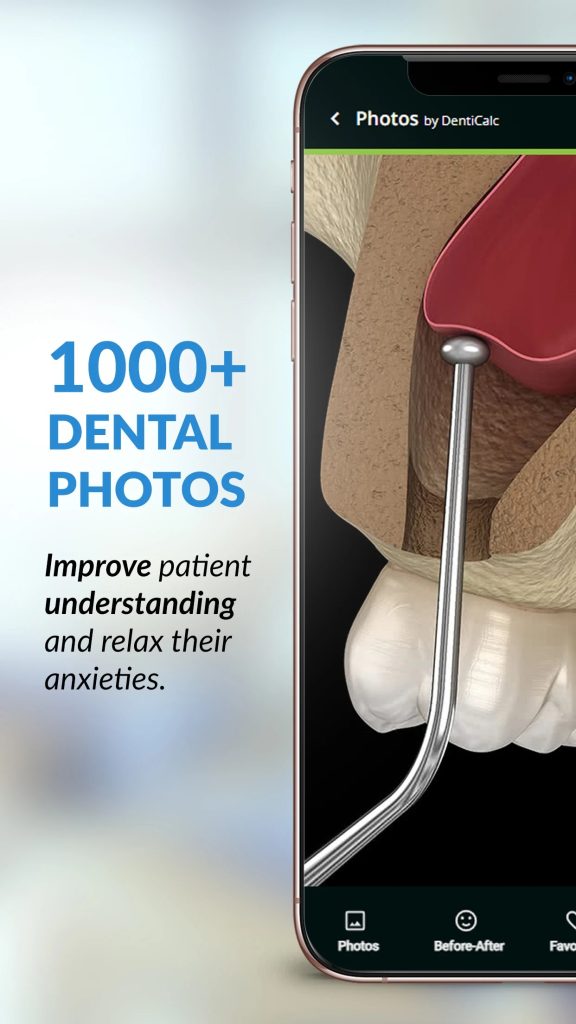 In this way, you will be able to follow the results of your joint work together in the future.