Over the years, games based on love stories have not lost their popularity. New genres, plots, characters, and collaborations between different universes appear. There seems to be no limit to it.
By the way, among the genres of such games, it is especially worth noting the popularity of anime. If you know at least one manga, then you should definitely try these best offline anime love story games.
For all fans of this format who want to live new and exciting stories, these free love story games for Android & iOS will be the perfect option. Try them all or choose the most interesting one.
Romance Club – Stories I Play
Add romance and love stories to your life. Romance Club is an interactive collection of love stories, each a real masterpiece. Here you can choose the main characters, communicate with others, and influence the course of events in real time.
It depends only on you whether the story will have a happy ending. Let your characters find their happiness and live happily ever after. Or make them go through many trials before they can be together.
Choose your characters' appearance, personality, and preferences. The setting for the story can change instantly. Visit a pair of lovers in foggy Albion or send them to a warm beach. Shroud the characters' lives in a veil of mystery to add even more drama to the story.
Change the time of the action: medieval, modern world, or the distant future. Your hero can be a vampire or an angel, the embodiment of evil or the hope of humanity.
Sometimes the action does not take place on Earth. You can settle your characters in another universe, planet, or underworld. There are many legends of different nations, which make the stories more attractive and diverse.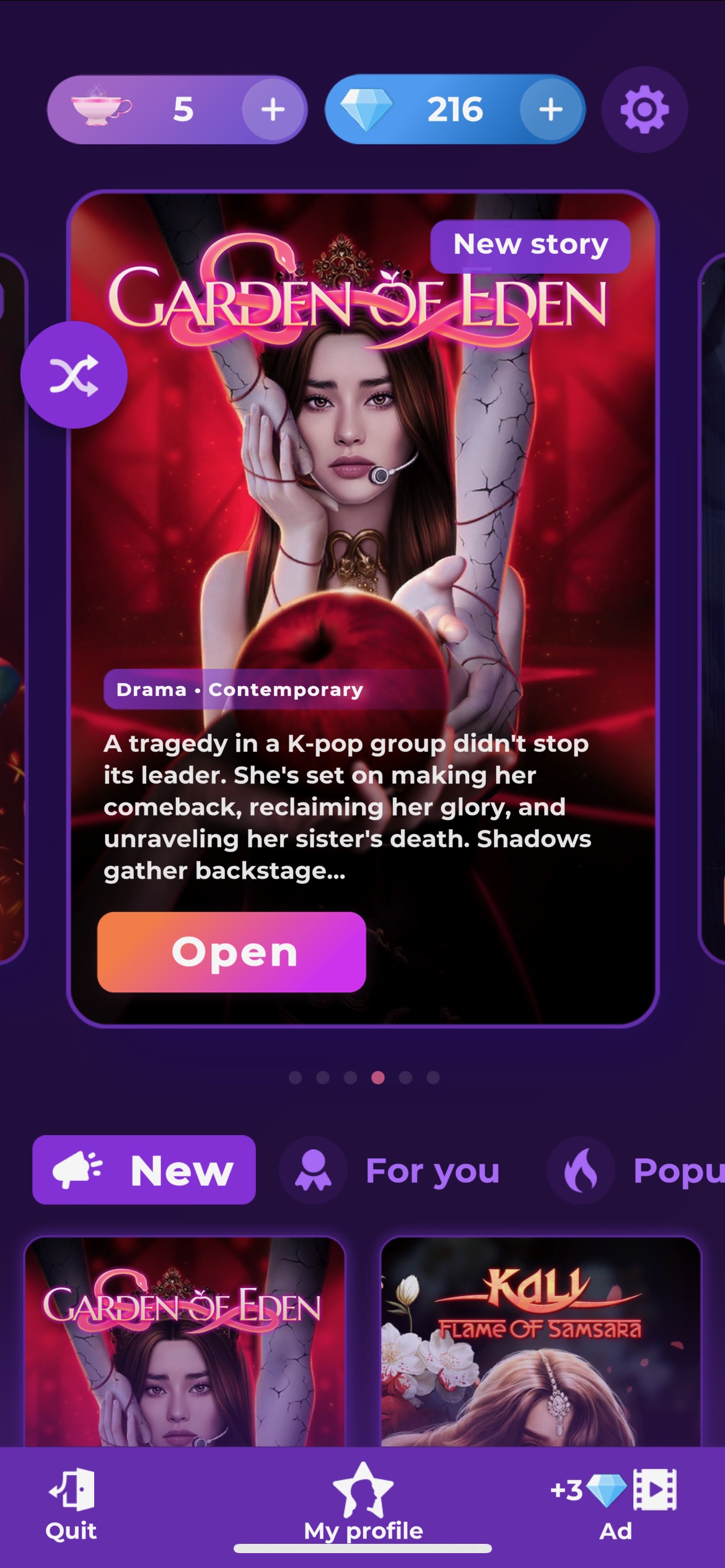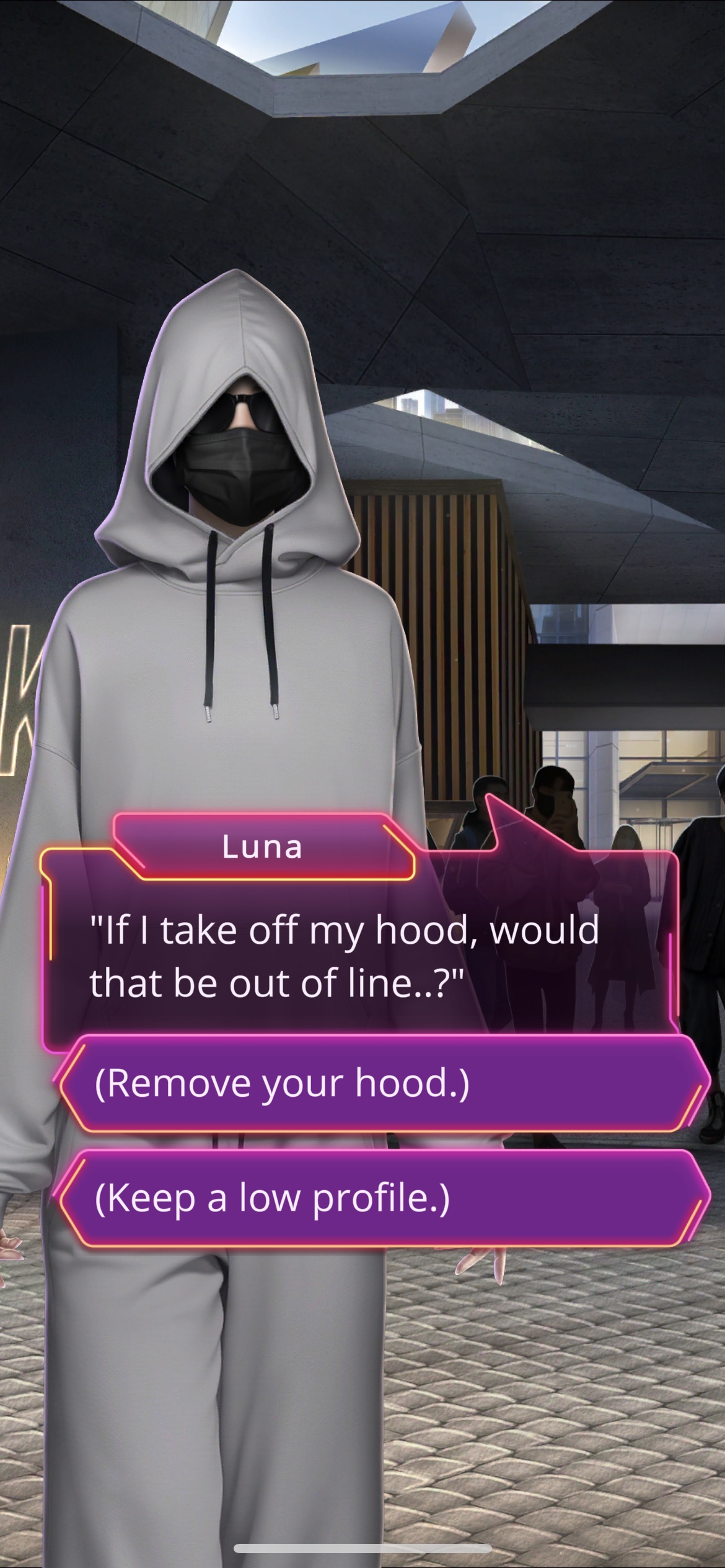 The age limit of the game is 16+. Now you can access your favorite novels in a completely new format.


You may also like: 15 Best Strategy Card Games for Android & iOS
Scripts: Episode & Choices
The Scripts game opens up a universe of romantic stories. Imagine yourself as an author who, with a single touch, creates the character's destinies.
This interactive game allows you to create colorful and extraordinary characters. Each of your choices affects the main plot and brings an unexpected denouement. You can choose a story from any genre: drama, romantic saga, fantasy world, LGBT story.
Here there are no moral frameworks and restrictions for your fantasy. Conquer new worlds, push heroes against each other, and enjoy sincere emotions.
You are faced with the problem of choosing a storyline. You can choose from several options that differ significantly from each other. Make your sworn enemies take the oath of loyalty at the altar, plant a stranger in love, and watch the development of events. You expect curiosities, a lot of kisses and hugs in the most inappropriate places.
The interactive magazine offers readers a large selection of stories from popular genres. Modern graphics and excellent scenery will allow you to plunge into the center of each story for a long time. The selection of stories is replenished daily.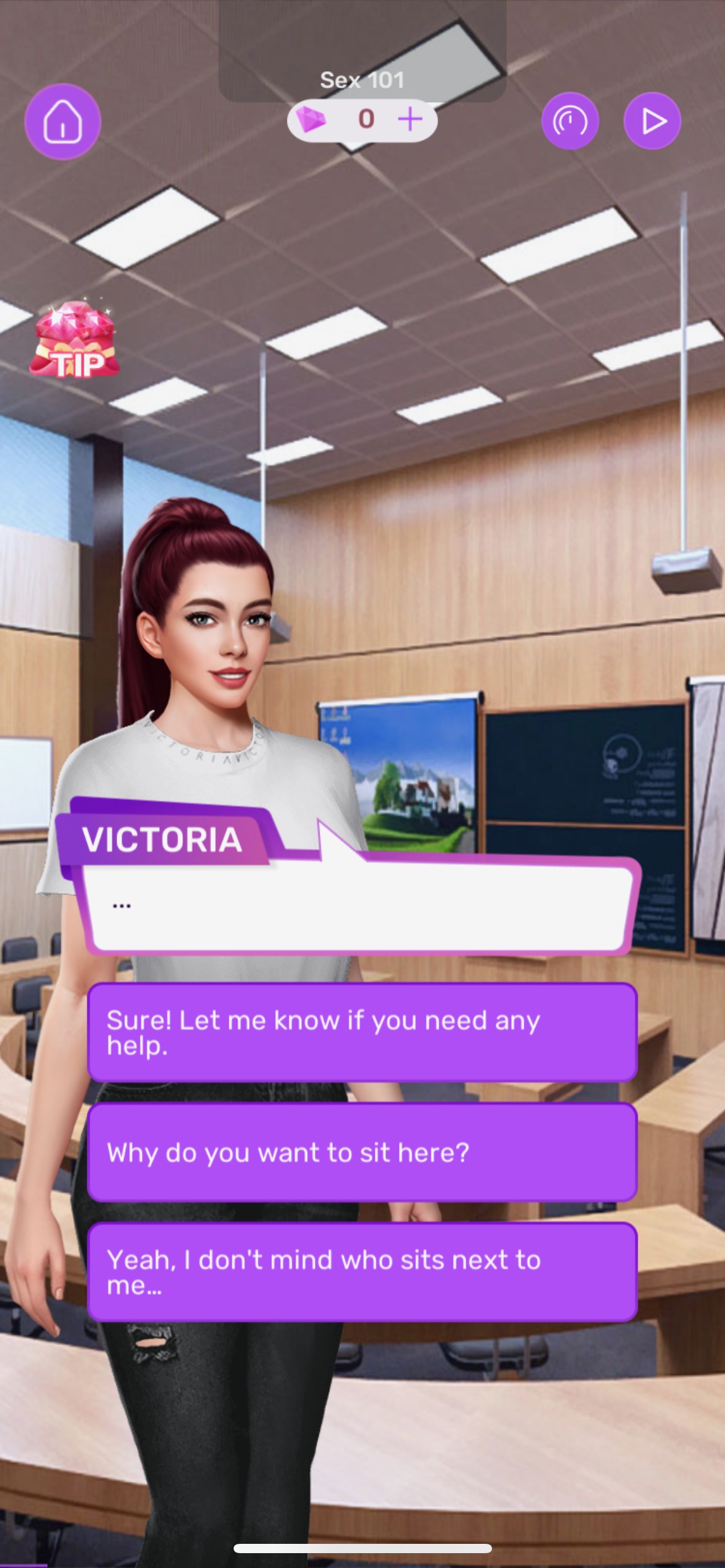 You will find a story from which it is impossible to tear yourself away for a minute. Readers over the age of 18 are welcome to take part in the Scripts community.


Crush: Werewolf &Vampire Story
The Crush game makes you believe in the sincere love between humans and fairy tale creatures. Did you know that vampires and werewolves can love too?
Each story in this app is unique. The storyline connects the lives of ordinary people and legendary creatures. Add some adventure to this fantasy world or give it the mysterious atmosphere of a classic detective.
This role-playing game makes it easy to cross the line of the possible. You can fall in love with a butler who turns out to be a dangerous vampire. Or you can meet a nice young man who is over 150 years old. Crush evokes vivid emotions in all users, regardless of gender and literary preferences.
In this story game, you choose how the main character will look like. Pick up a hairstyle and an outfit that perfectly matches the plot twist. Let your lover be irresistible, attracting the eyes of both men and women. Each chapter can completely change the course of the story.
The best part is that you are the author of the narrative. Complete the love story of a human and a vampire with sexy scenes and fiery kisses. Choose the end of the story from a variety of options.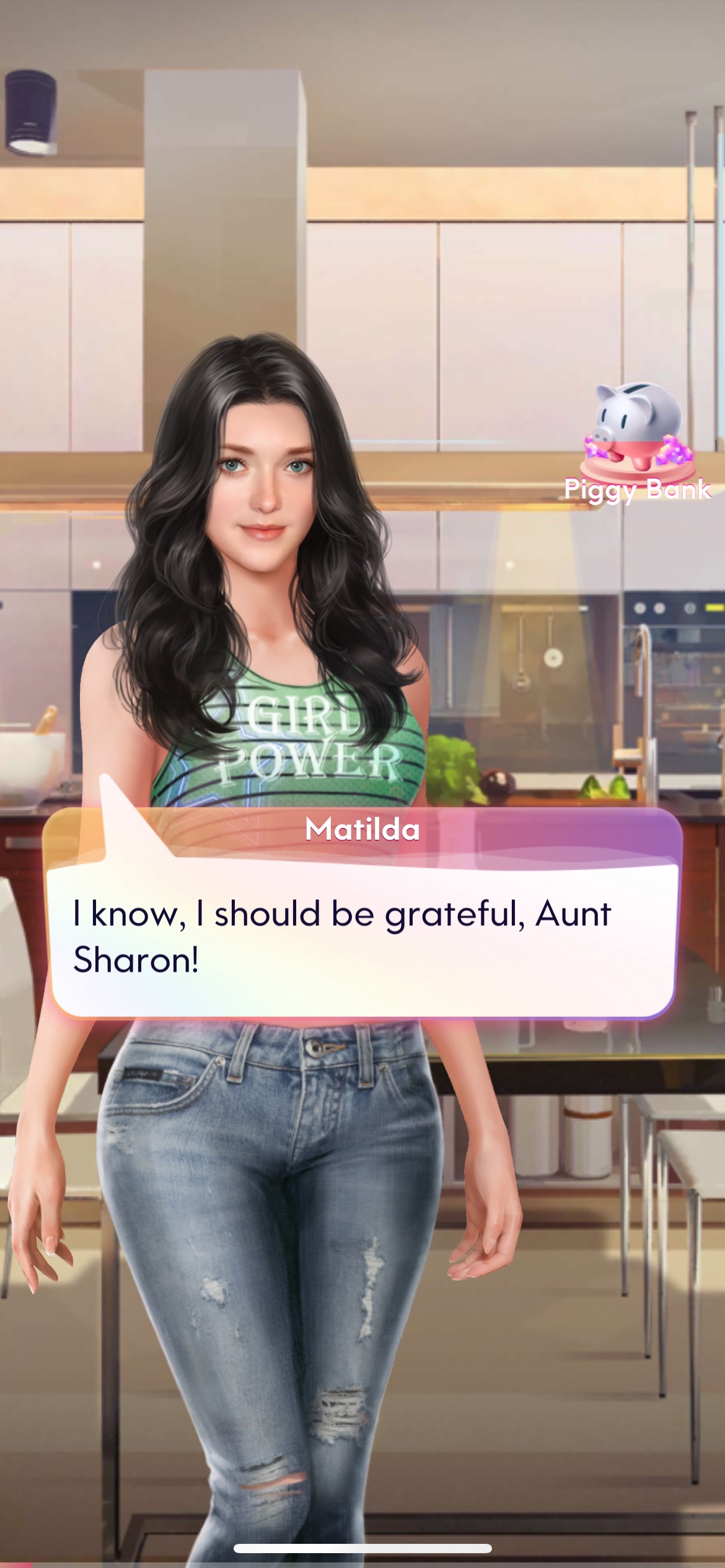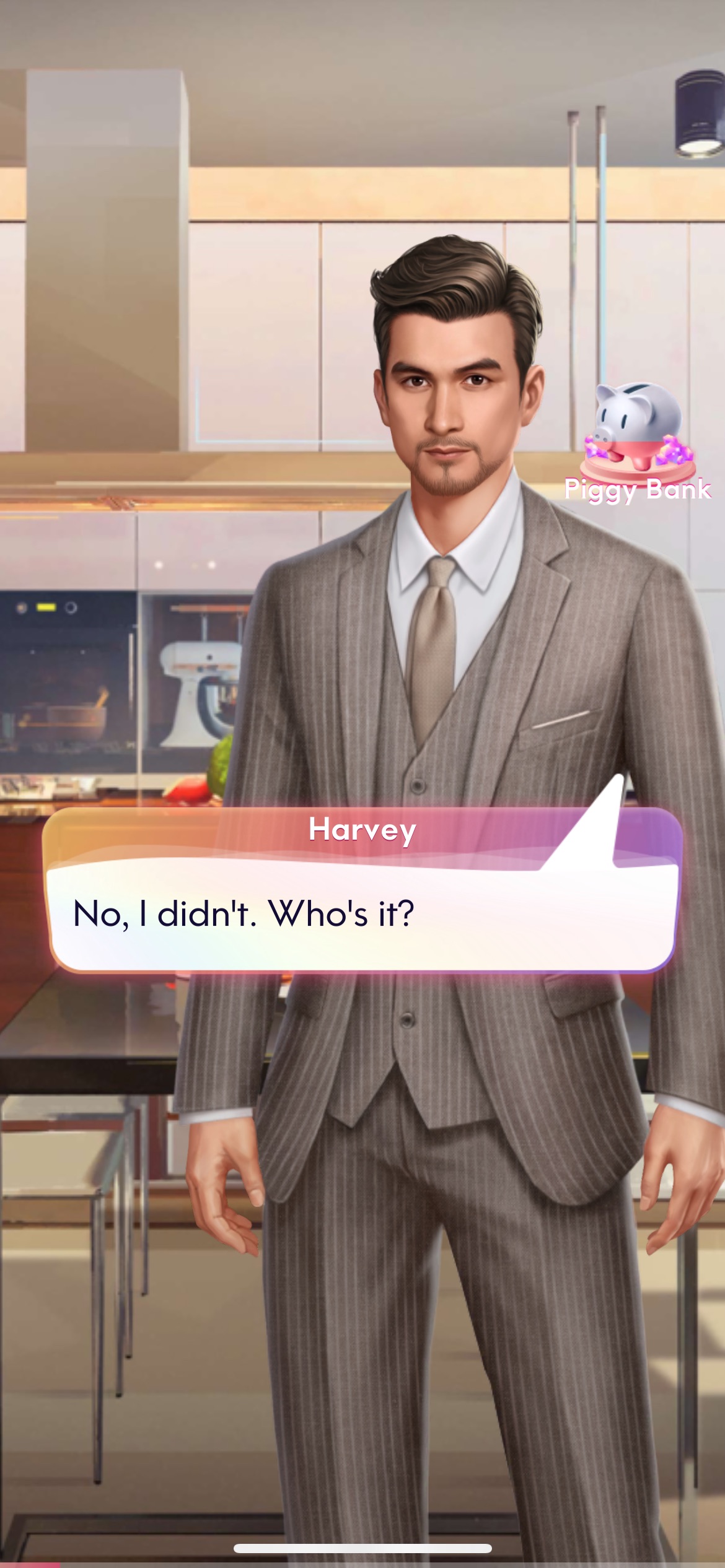 A fantastic world full of mysteries and dangers is already waiting for you with Crush. Don't forget to follow the updates to add more stories to your piggy bank.


Whispers: Chapters of Love
The Whispers game is sure to become your board book. This virtual library of romantic stories is worthy of your attention. It contains the most interesting and unusual stories that will make the reader's heart beat more often.
Perhaps you have always wanted to write a book but did not know where to start. Watch as fictional characters come to life before your eyes.
Chapter by chapter you will get to know the lives of the characters. It's up to you to make their life together bright and carefree. Or add some obstacles in the form of a chic boss or a sexy nanny. Make a choice for your charges and watch the story develop further.
Add even more magic to the characters' lives. After all, you can fall in love with someone beyond your imagination. Start a passionate forbidden romance with a vampire, and give your heart to a ruthless werewolf.
Decorate your story with real dragons that belong only to you. Forget about prohibitions and common sense: set out to meet your desires and dreams. Customize the appearance of your characters, their personalities, and their hobbies.
Get to know a mob boss on the streets of New York, go to the end of the world with a dangerous criminal or raise a child with a real prince.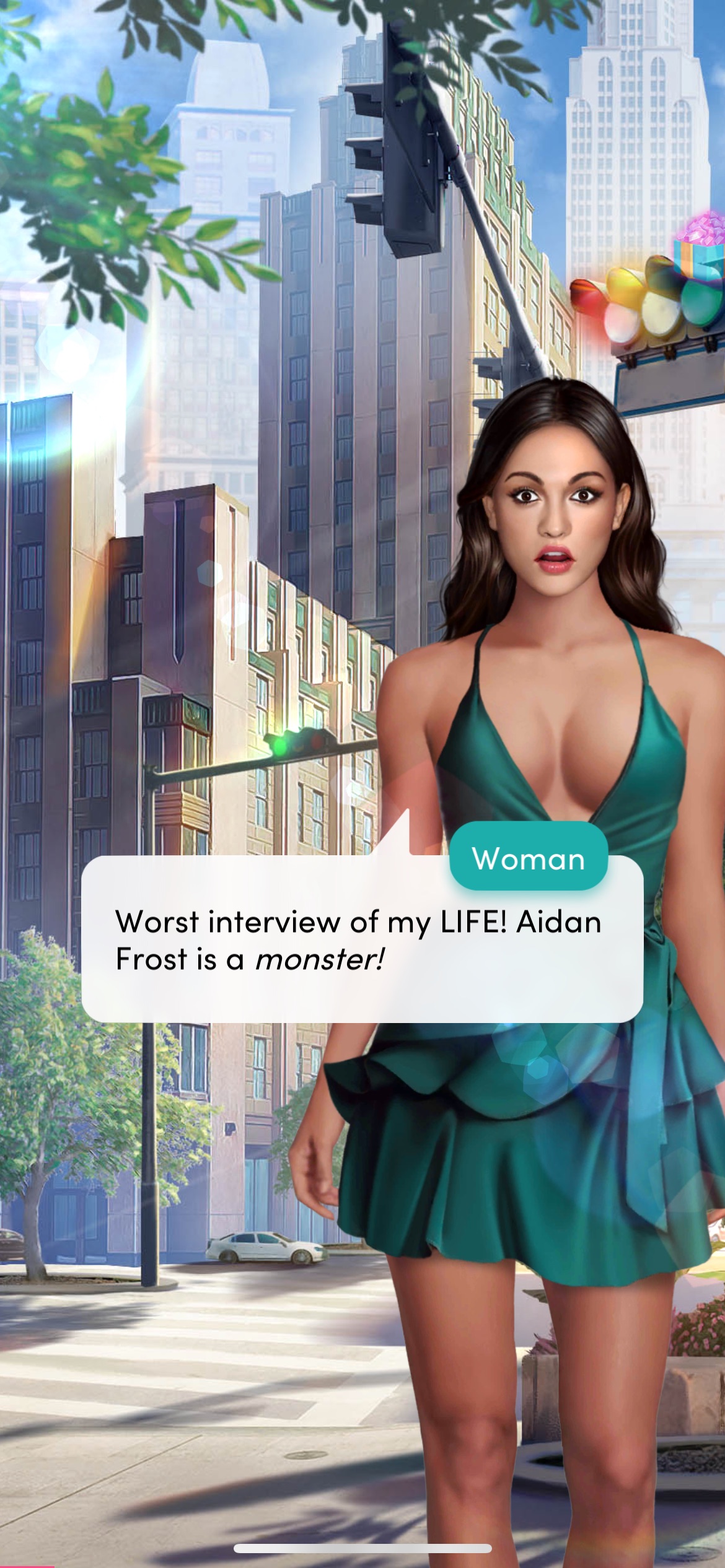 All scenes of the selected story are striking with high-quality animations, making this game fascinating and unique. Don't miss the chance to open your feelings and experience new emotions by playing Whispers.


Tabou Stories®: Love Episodes
Tabou Stories allows you to peek into the keyhole and learn a love secret firsthand. Your character is faced with the problem of making a choice. It is this moment when the decision has already been made, that becomes the starting point for the whole plot.
The essence of the game is that you will have to make this choice for the hero. You can give him the happiness of being loved or break his heart forever.
To start the game of love, choose a character and a story style. It can be a fantasy novel full of mysterious creatures and passionate lovers. Feel free to seduce a vampire or share a bed with a werewolf. Add passion to the LGBT union, and try on the role of a lecherous nanny.
Choose the best outfits for your heroes. The perfect dress for a romantic evening and the outfit of a sexy nurse to continue it. Everything is possible in this game: become the mistress of a billionaire, create a strong family with a vampire, or seduce several partners at the same time.
There are no repetitive stories here. Each plot is exclusive, and the ending of the novel depends on you. Tabou Stories contains elements of the detective, classic romance, and fantasy genre.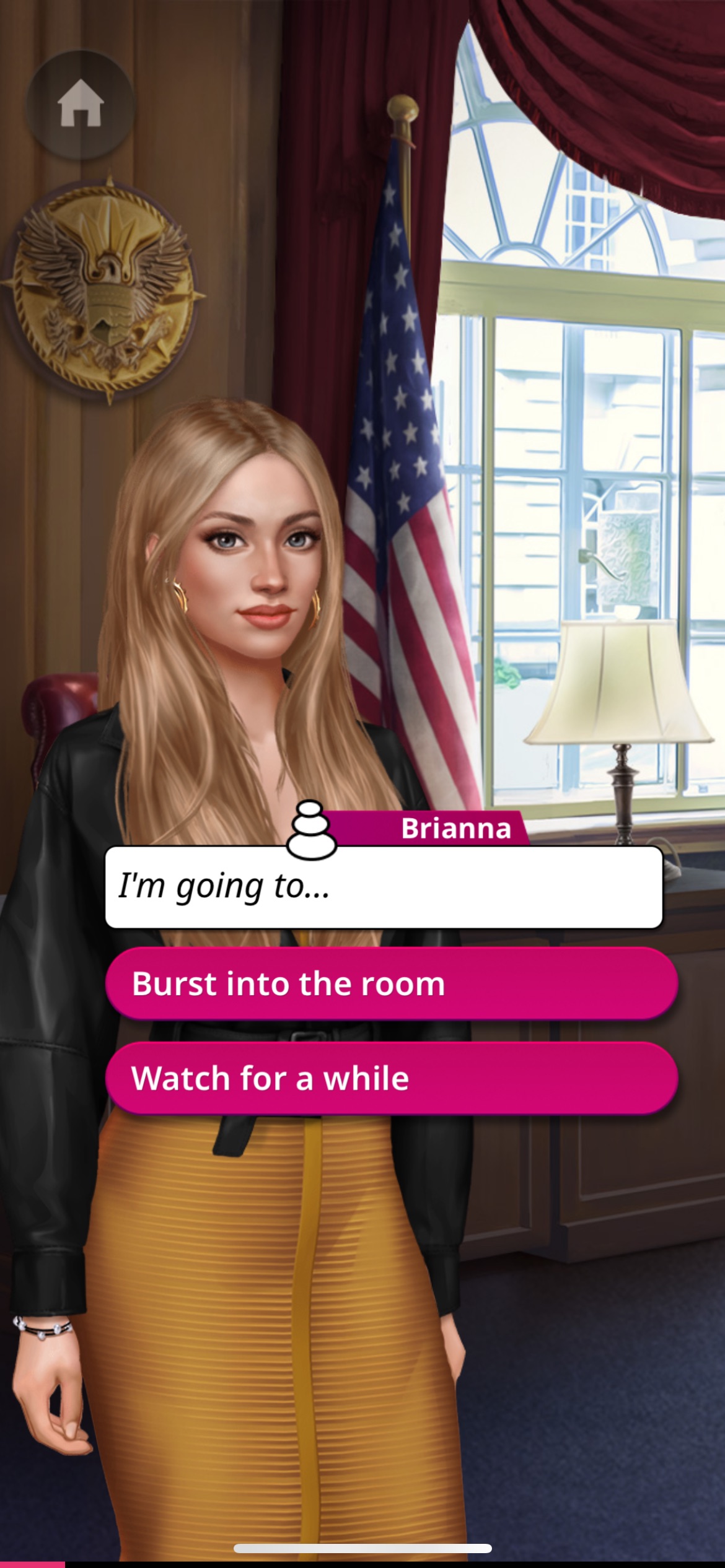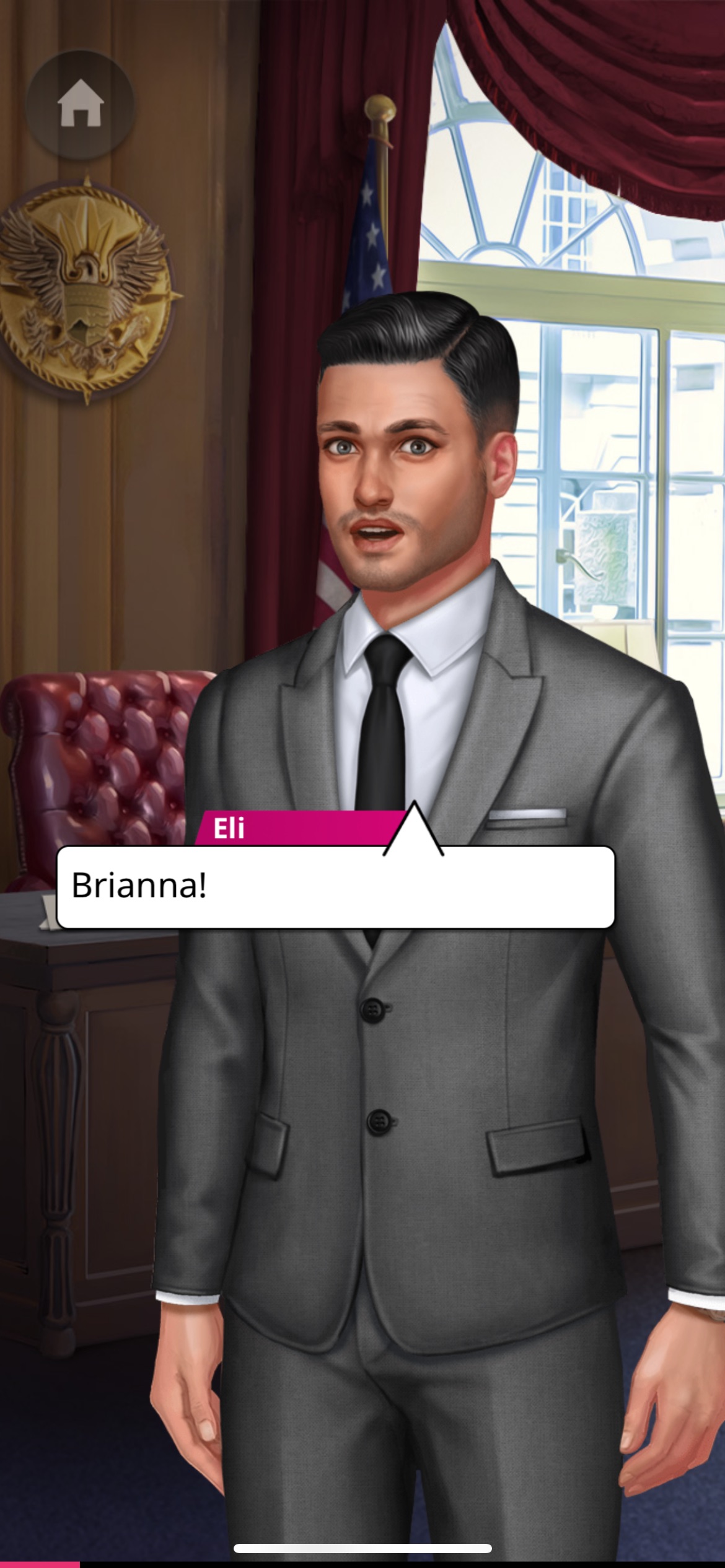 Feel the love and attraction of your characters for each other. Appreciate the perfect virtual romance on its own merits. Over 10 million users add their stories daily.


Choices: Stories You Play
Choices lets you discover your secret desires and surrender to an all-consuming passion. This is a new way of reading romantic stories. You can get to know your chosen characters and play an important role in their lives.
Embark on an exciting journey where you will have a new sensual experience. The game's collection offers stories of all genres. Choose a romantic novel with fantastic inhabitants. Find yourself in a modern city and start a secret life with room for multiple lovers.
Try to charm the crown prince and hide the truth about your past life. Without noticing, you will find yourself in the center of events related to the murder of a famous man. How far are you ready to go for the sake of your love?
All the characters are carefully designed, and the animations are realistic. Each of your choices allows you to make the story one more turn. Only you decide what outcome is preferable this time.
The narratives are gripping for a long time, so sit back and let yourself spend time alone with your feelings and thoughts. Choices are available to users for free, but some items within the game can be purchased for money.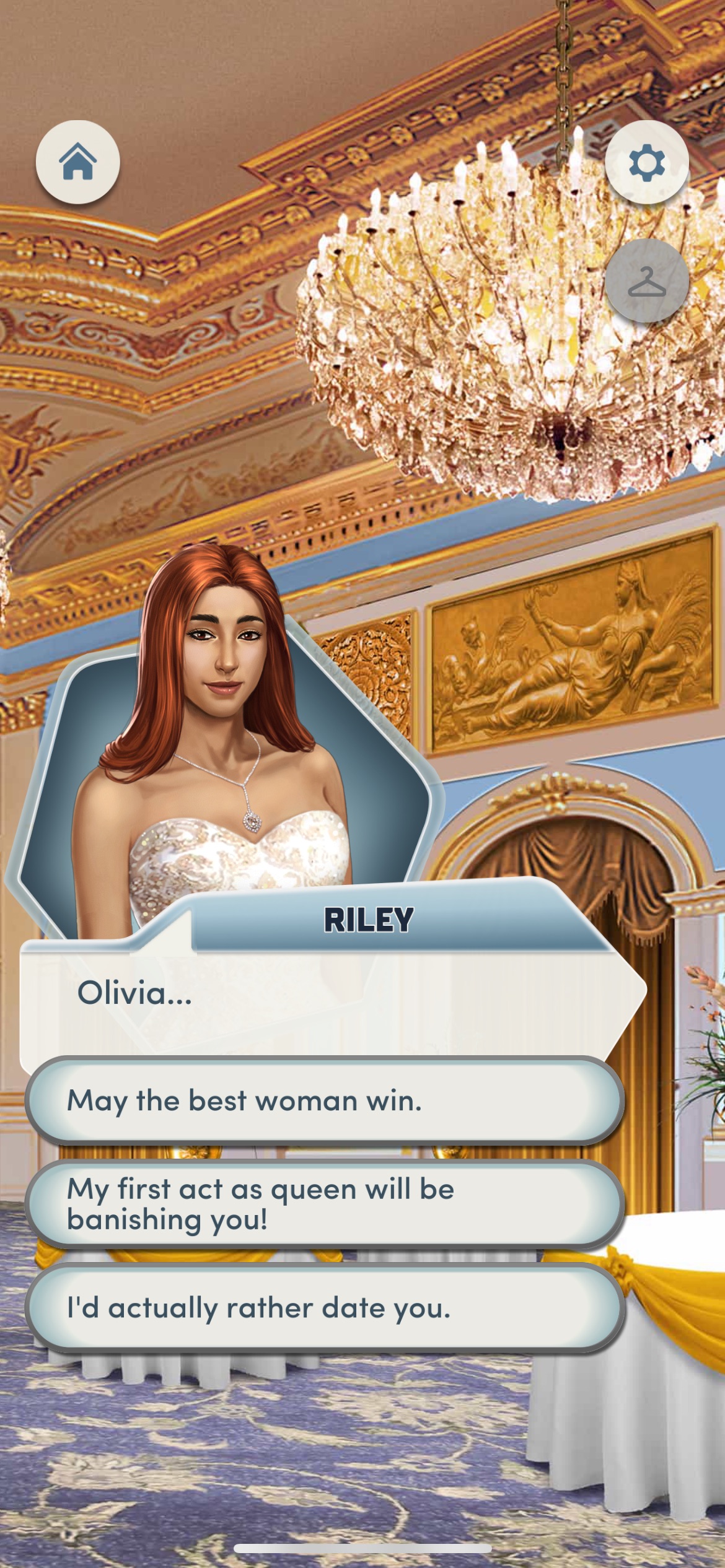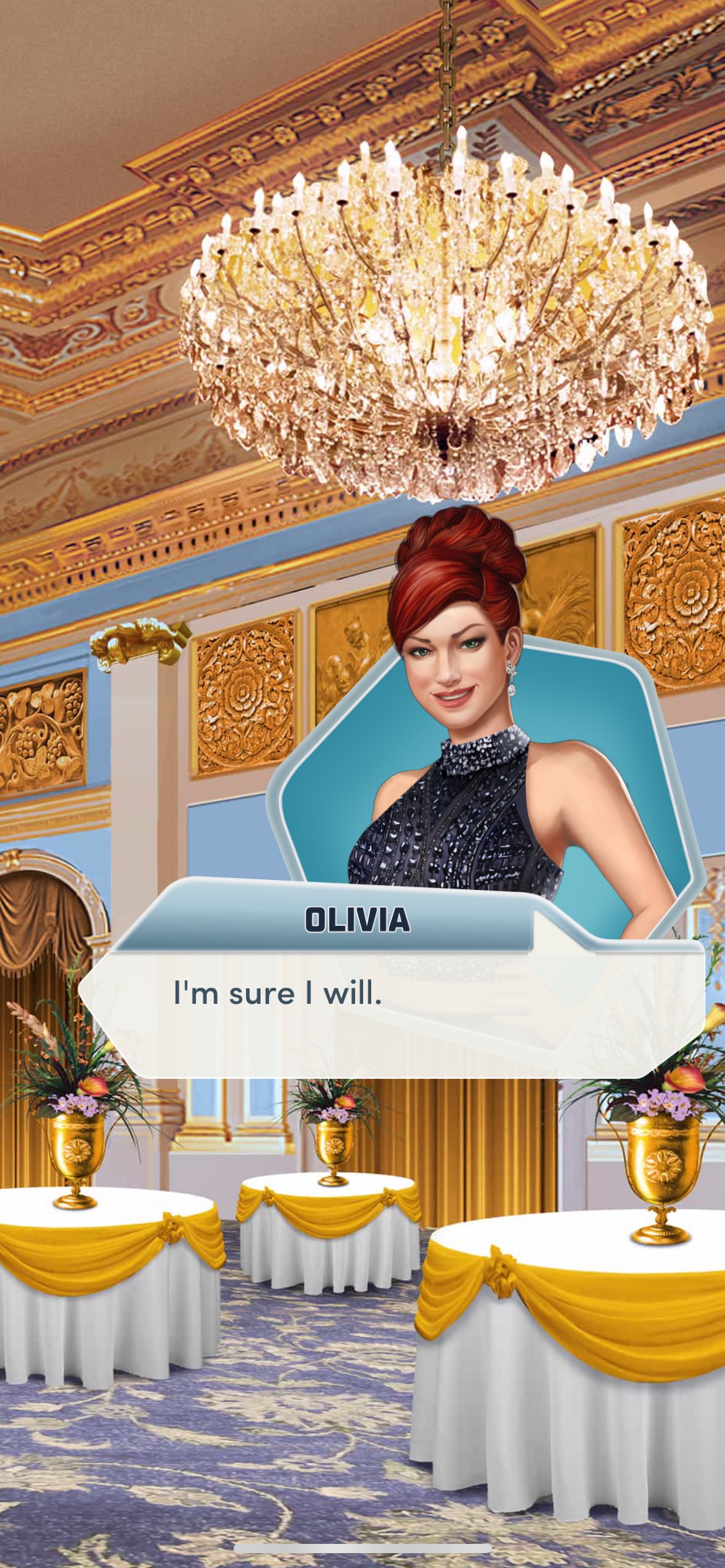 The story games from Pixelberry favorably feature high quality and great variety. With each update, you get access to new romantic stories.


Love Story ® Romance Games
If you love non-trivial romantic stories, this is the app for you. Love Story allows you to enjoy a good heartwarming story and take part in the development of the plot.
Here you can give free rein to your fantasies and feelings. You can try yourself in the role of a seductive nanny, a strict businesswoman, or the heroine of a medieval romance. Each chapter allows you to make a conscious choice that takes the reader in the chosen direction.
Unforgettable adventures, unexpected situations, and many savory moments with your participation are waiting for you.
Choose any story, designed in your favorite style. Classic romance with the participation of a beautiful lady and a worthy gentleman. A modern thriller with a mysterious disappearance. Or a space flight in the company of your worst enemy. Each time it becomes more difficult to make a choice.
To make the game more interesting, you can choose the style and image of your heroes. Change the closet and hairstyle several times during the game.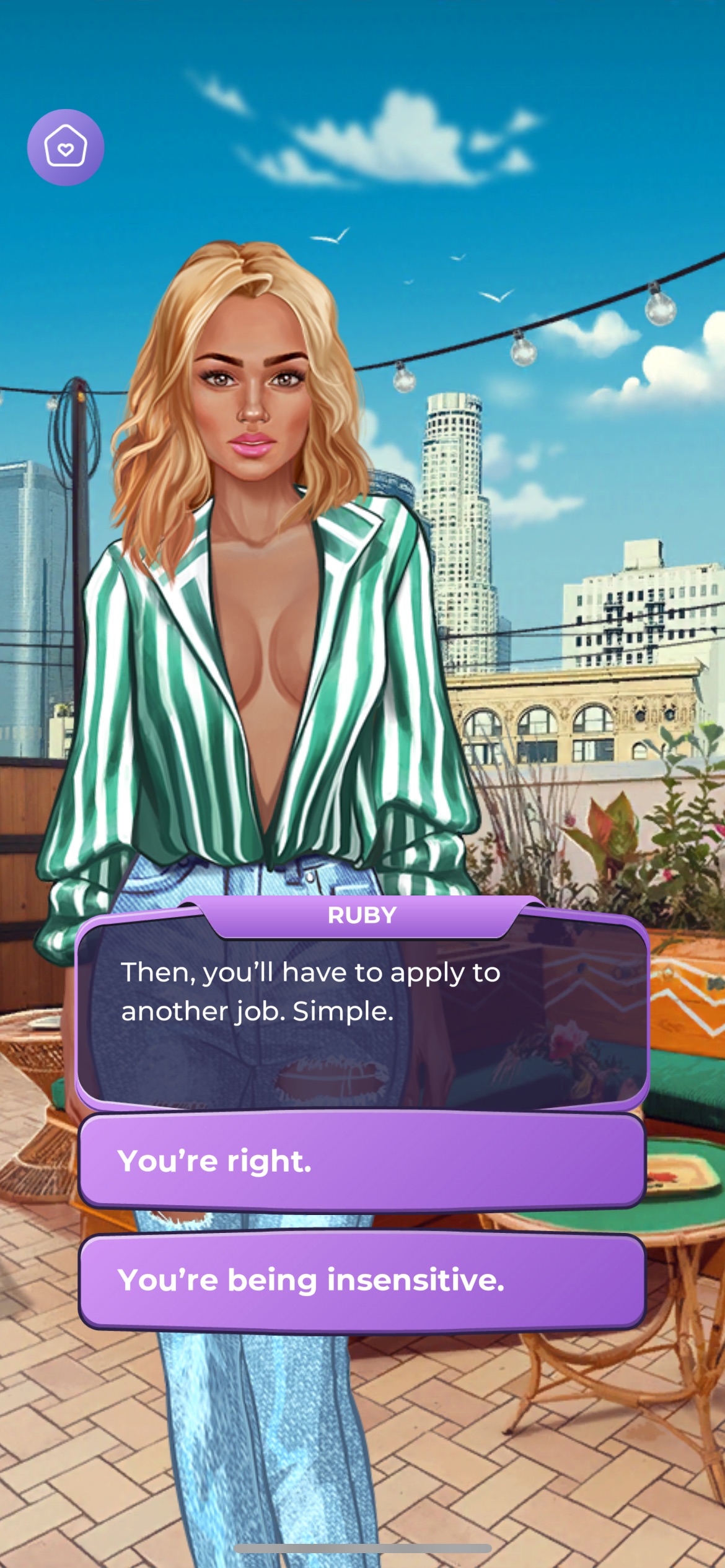 This game will be a full-fledged replacement for the usual books and movies. Each story is a work of art. Welcome to the club of romantics.


You may also like: 7 Best Princess Games for Android & iOS
Love Island: The Game
Are you ready for a storm of emotions and unforgettable passion? Love Island is for everyone who is a fan of romantic novels. Discover the sensual world of love through visual images. This app allows you to bring the main characters to life, making their life story more realistic.
By installing the app, you will receive an invitation to take part in a popular reality show. The participants of the project will have to get to know each other better, establish ties with the indigenous population, and test their feelings for strength.
On a remote island, it's easy to make friends and find a loved one. Yet, how to understand who is worthy of friendship and who claims your heart? The game offers you 4 seasons, during which you will have to experience a lot of meetings and breakups. In each season you will meet new people.
Use exclusive outfits to look mind-blowing. Turn on your charm and flirt with cute guys. You won't be able to resist an ordinary waiter or the owner of an entire island. Choose the style of the game, so that your interest in what is happening only grows.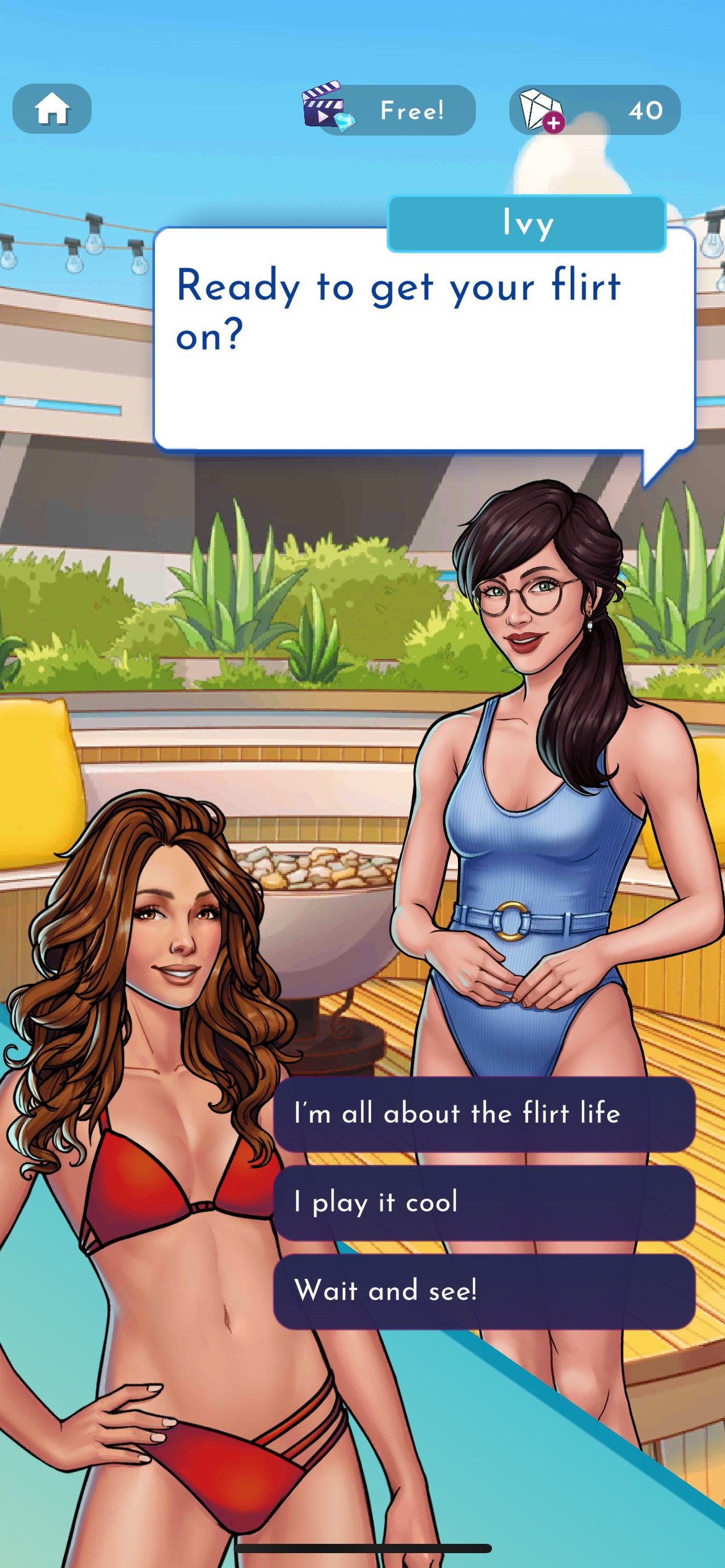 You can be a submissive wife or a stroppy mistress. Or you can be a devoted friend and just enjoy the fun of socializing. Love Island is a great way to cope with the fall depression.


Spotlight: Choose Your Romance
A dynamic and unpredictable story game. In Spotlight you will be able to build an interesting love line. Make a vampire fall in love with a humble orphan. Let the snake charmer show his true colors. Watch how your heroes build their relationships.
At any moment you can influence the final outcome. Just make a choice in each chapter and the story will take a new direction. Characters are constantly interacting with each other. Just like in real life, love and passion can take anyone by surprise.
Spotlight contains more than just love stories. If you want to create a full-fledged horror-style story, solve a jewelry theft mystery, or comprehend dark magic, this is the app for you. All chapters are connected by your decision, which affects the whole plot.
Fill your story with sincere emotions. There is room for passion and hatred, love and jealousy. Many works of famous writers have already appeared on Spotlight. Updates are constantly released, which allows you to get even more interesting stories.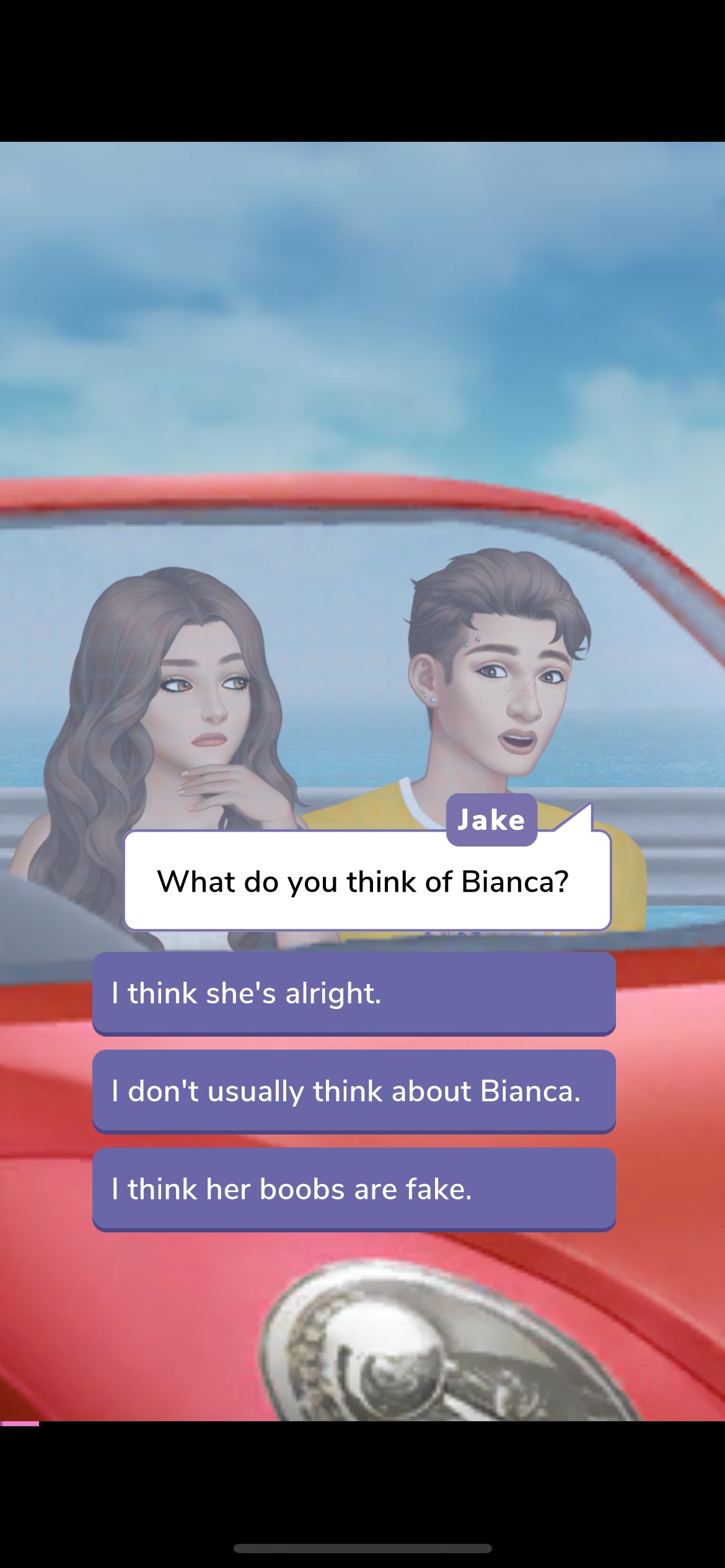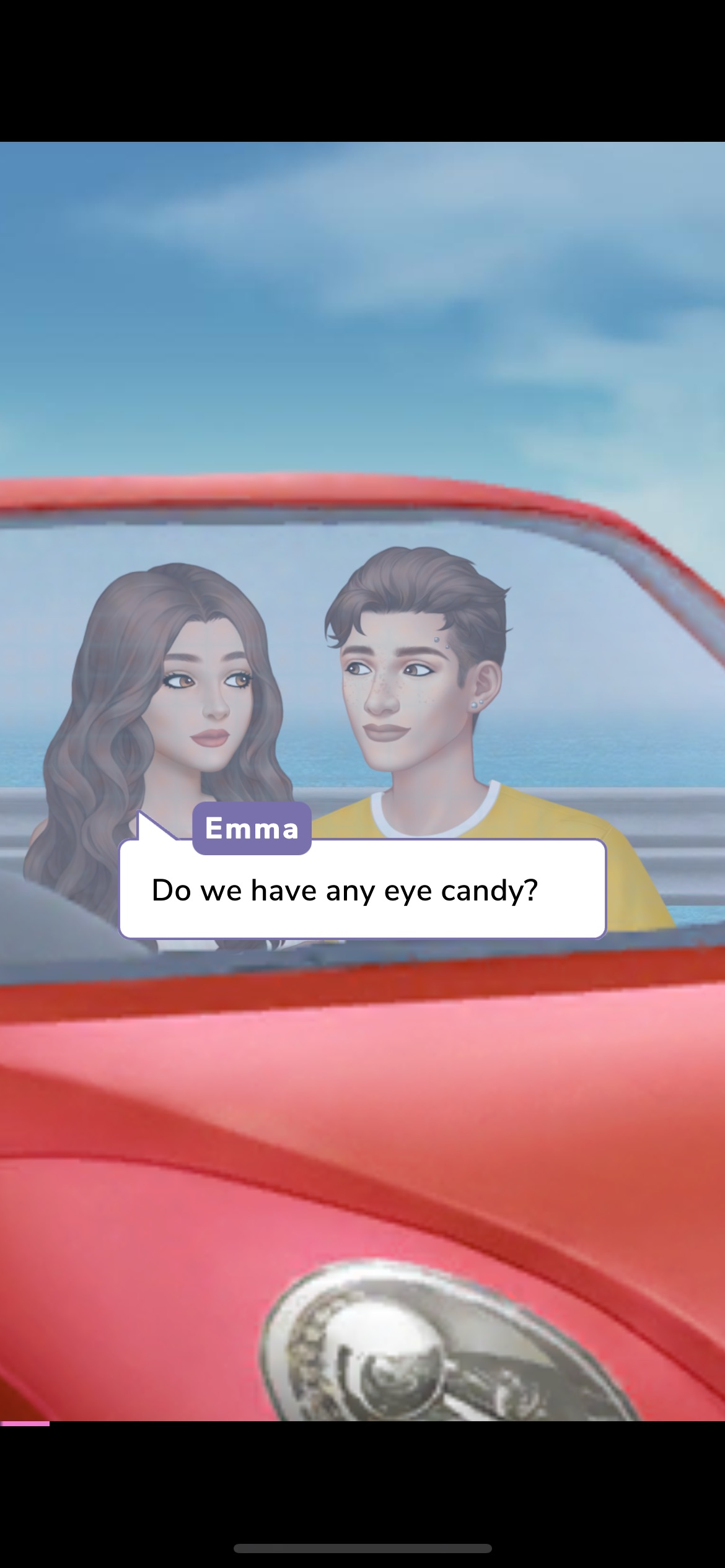 Make the main character your prototype or create a character who is your opposite. You can try on different roles, changing one costume after another. The app requires an internet connection to work. Spotlight will require 118 MB of memory to install.


Episode – Choose Your Story
In Episode every choice you make is decisive. The development of the whole story depends on what action your character performs. Take part in the club of romance lovers, where each member will find a story to his or her taste.
More than 100 million downloads and positive user reviews make this app one of the most popular in the field of virtual romantic stories. Here you will live with the main characters a whole life that you choose yourself.
Here there are no limits and conditional restrictions: act as your heart prompts. There is a huge library of more than 150 thousand different stories at your disposal.
Before you start the game, you need to prepare your hero. Choose the gender, hairstyle, and clothes. Next, you need to choose the style of the story. It can be any genre, from a classic novel to an intergalactic thriller.
Immerse yourself in a realistic story and make the right decisions. Instead of reading a regular book, you will get a visual reproduction with you in the main role. This approach provides even more fun and emotions.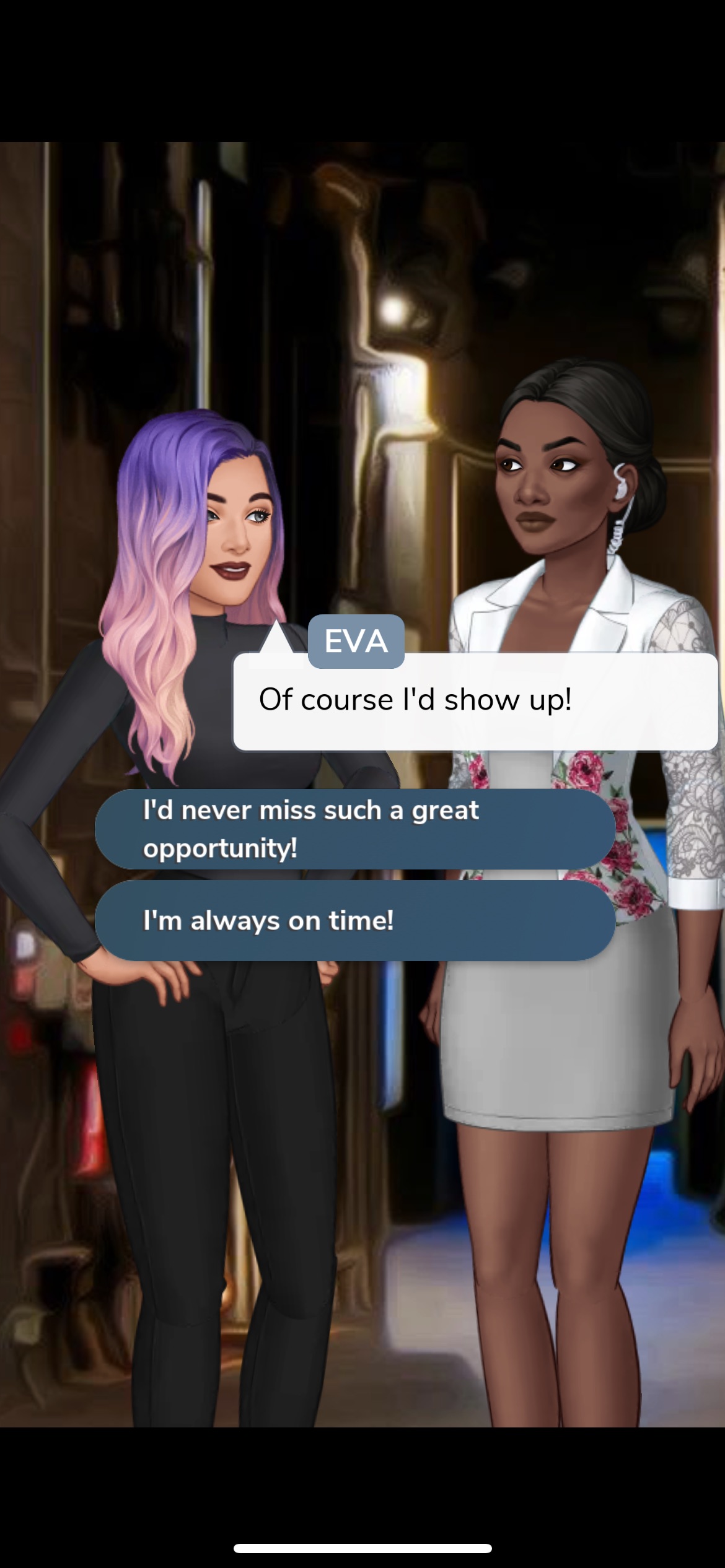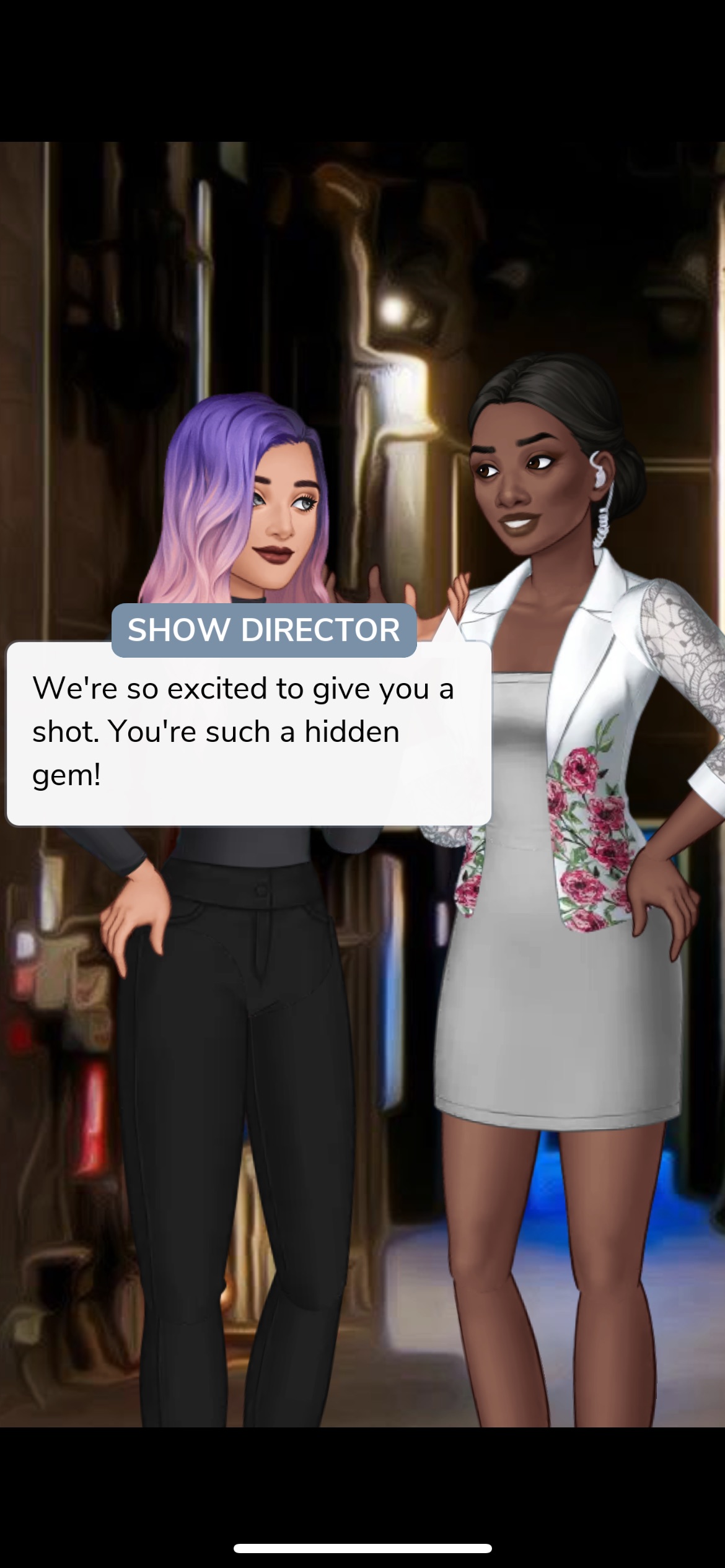 Share your stories, and discuss the game with other users. This is a real club where good taste and the right to choose are appreciated. The Episode game does not require investment, but some useful options and items can be purchased for real money.


Chapters: Interactive Stories
Let your imagination run wild in Chapters. This story game is designed to unleash your sensuality and make your secret desires come true.
Add fire and desire to ordinary life. Imagine yourself on the pages of the most passionate novel. Make your choice at the decisive moment, and perhaps you will change your destiny.
There are thousands of fascinating stories freely available. Choose the one that will make you feel happier. Each of them can have several different endings. You will make a choice in each chapter. It is up to you to decide how full and happy your characters' lives will be.
Your character will be unique. For this, you need to decide on its gender and appearance. In the closet, you will find an infinite number of items of clothing and accessories.
To fit into the story, your character should look according to the situation. Adult stories have an interesting beginning, an unpredictable plot, and an unexpected outcome. The best part is that you take a direct part in their fates and relationships.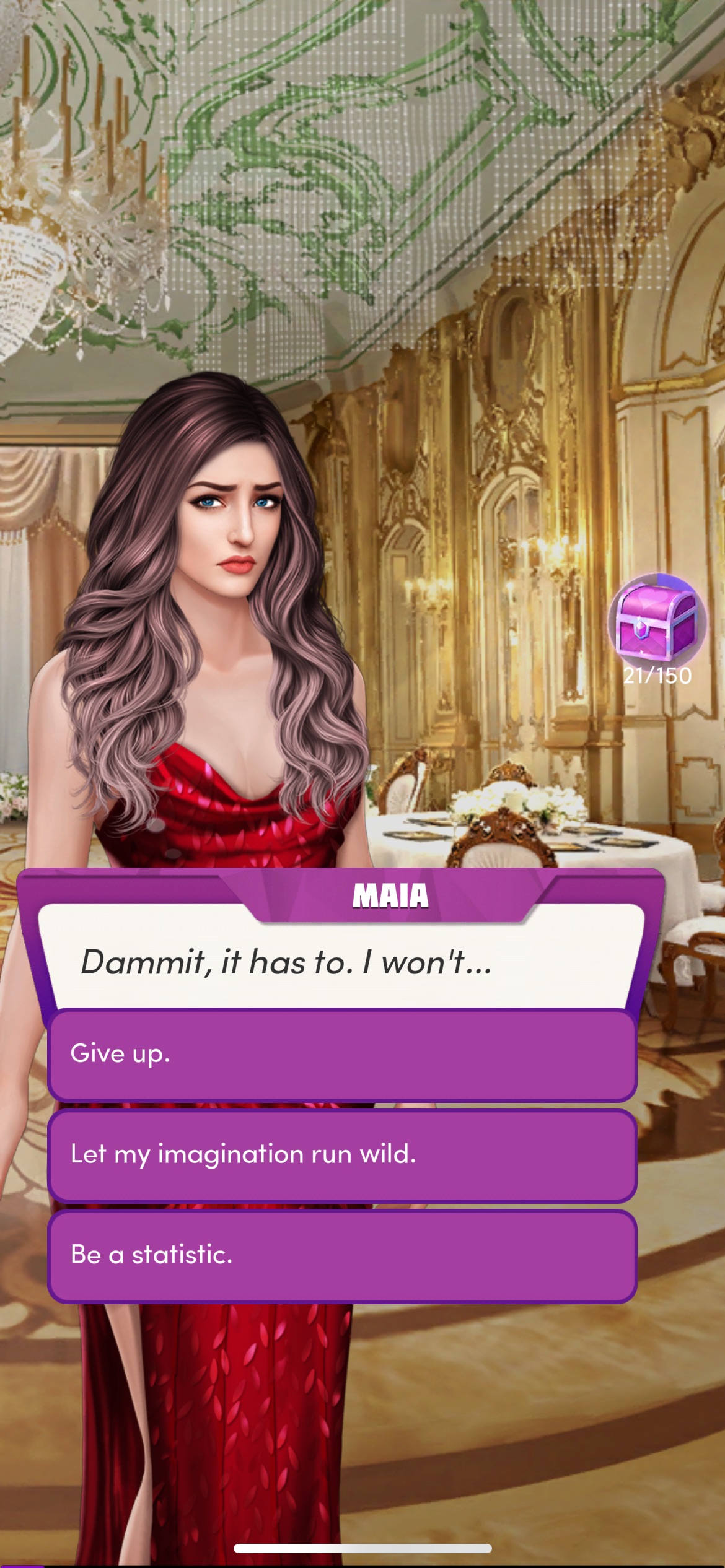 The game offers free entry. To get bonuses and extra features, you need to buy selected items. Developers hold periodic sales, reducing the cost of diamonds and tickets.


Love Villa: Choose Your Story
Love Villa is a romantic simulator that will provide a good mood and positive emotions. Imagine that you are one of the participants in a famous reality show. The next few days you will have to spend on a remote island. Do not waste time and make a lot of useful and interesting acquaintances.
Find out what the islanders think of you. Become the show's star, flirting on the edge of acceptable with the owner of this paradise place. In order for the seduction methods to go perfectly, you need to create the perfect hero. At your service a lot of outfits, hairstyles, and the work of stylists.
The game is suitable for any purpose: to create a love triangle, to break up someone else's couple, or to find your true love.
In this app, you are a scriptwriter and actor at the same time. Choose your methods to achieve the main goal. Make real friends and eliminate rivals in a few days. Any emotion is no stranger here: passion, affection, hatred, anger.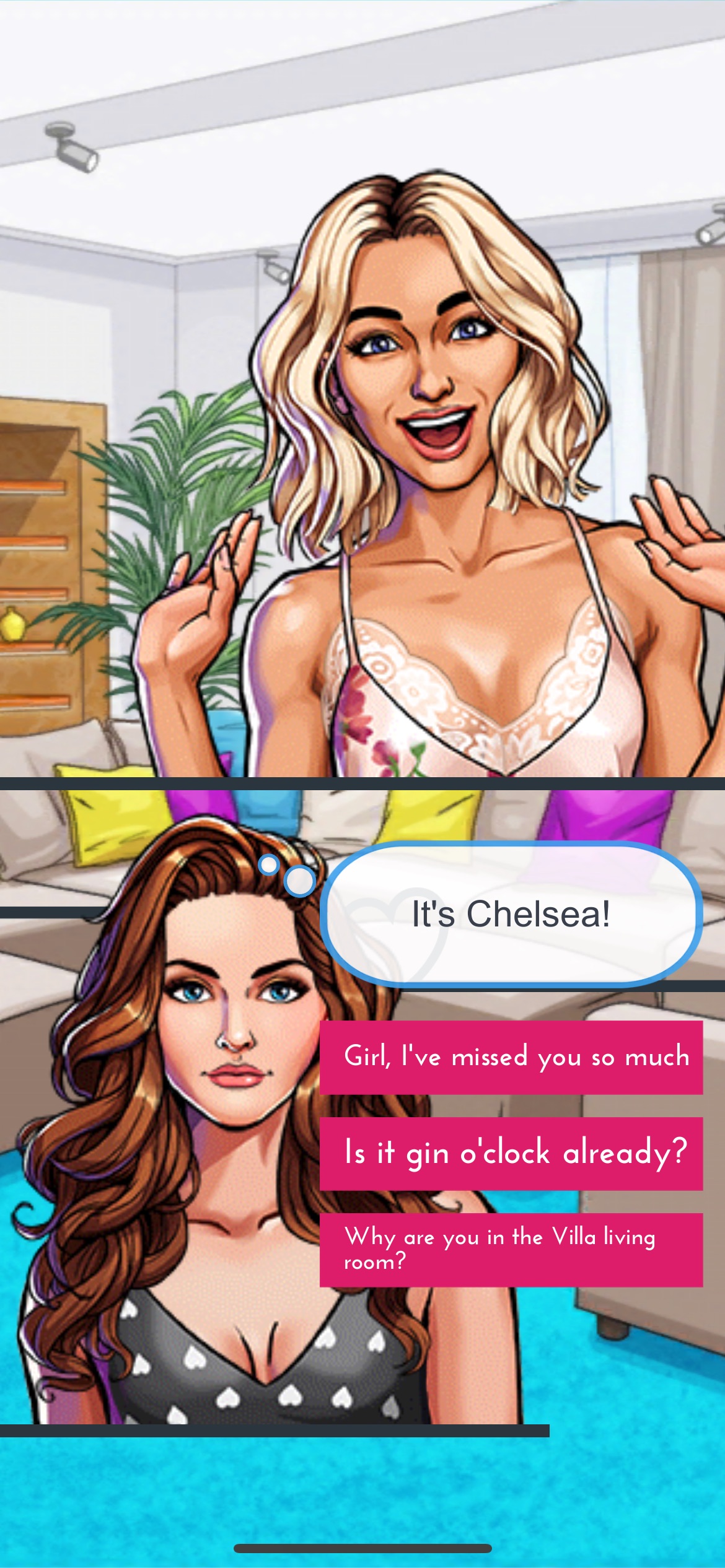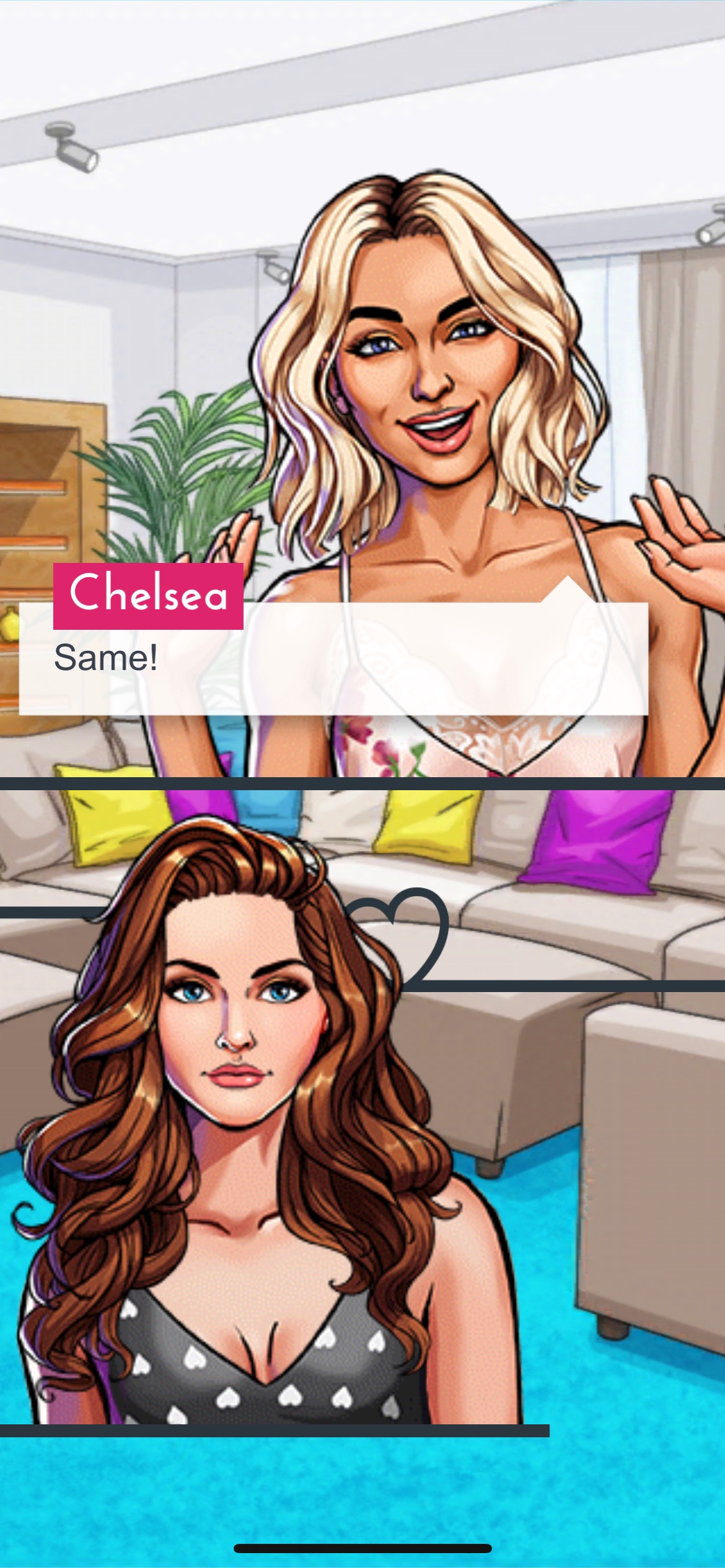 In the reality show, you can get good prizes. For this, you need to get the title of "Best Couple". Will you be able to achieve this title? What will you do with the award? Will you share it with your partner or take it for your own use? 3 seasons of Love Villa, each offering new opportunities and new participants.


My Story: Choose Your Own Path
Live many different lives by playing My Story. It's an interactive app with clever animations and interesting stories from the best authors. You won't just read about strangers in a book. You will have to create a new world and make the most important choice in the life of each character.
Be transported into a love drama in which you will have to become a bridesmaid at your ex's wedding. Laugh enough at the adventure comedy, in which several young people go on an unforgettable journey.
Try to penetrate the secrets of the head of the vampire family and take an important place on the throne. Regardless of the genre, a lot of intimate scenes, different emotions, and non-trivial situations are waiting for you.
First, you will get acquainted with the backstory, after which you will be able to consciously influence the development of events. If you wish, you can always end the narrative and rediscover it by making a different choice.
There are no right and wrong decisions here: each of them completely changes the state of affairs. This game is like a favorite book that was screened with you in the lead role.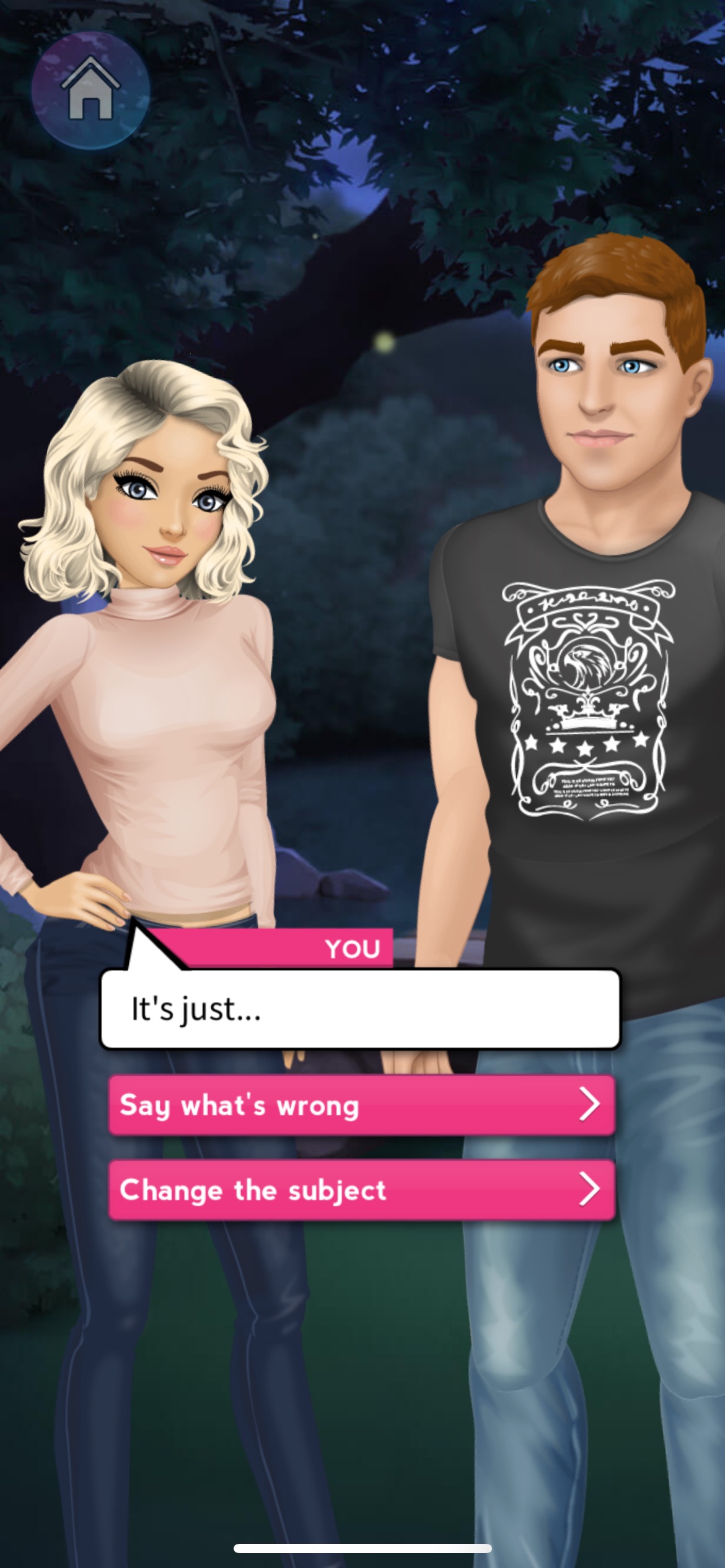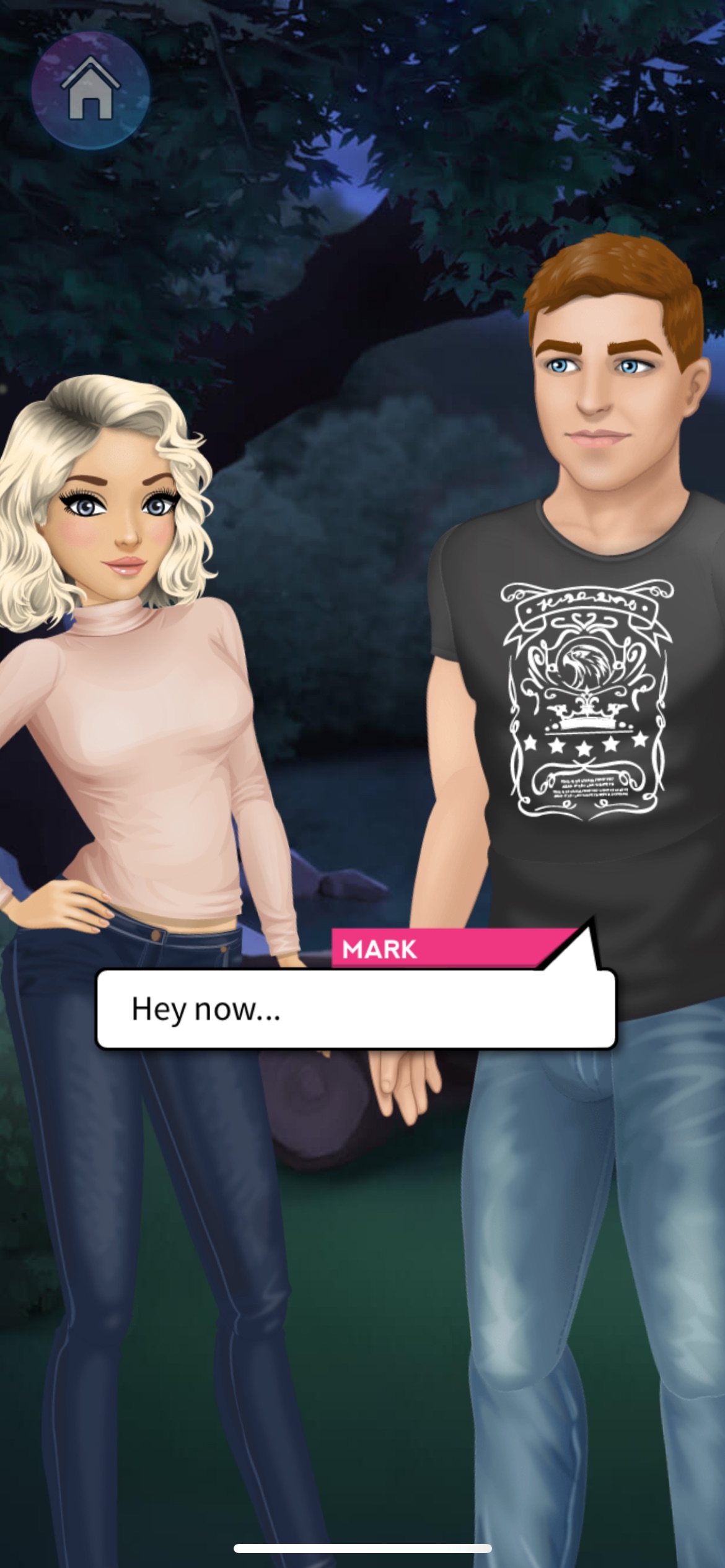 My Story is suitable for players over the age of 12. Once you download the app, you can choose any story and go in search of true love. No payment and no hidden fees. Only sincere emotions and a pleasant aftertaste of a good story.


Romance Fate: Story & Chapters
Romance Fate will allow you to spend your free time watching an interesting story. Go through a passionate romance between representatives of warring clans. You will be aware of how a girl from the province became the mafia queen.
Fight for the title of "Miss Universe", seducing one member of the jury after another. Or have you always dreamed of a pure and sincere love between a mermaid and a human? This app collects hundreds of stories from different genres.
You can mix romance and fantasy, and add a touch of drama or detective story. Here you will find fantasy stories and thos from ordinary life. Each one captivates the reader with beautiful visualization.
Create your own avatar by hand. Choose the appearance and style of your hero. The app allows for romantic relationships in homo and heterosexual couples. There are no clichés or predictable plotlines in the stories. Each narrative is a whole life of one or more characters.
Feel free to try out different roles. In the morning you can be a modest single mother, and in the evening you can transform into a goddess of love and passion. Only you decide whether you are ready for sexual challenges and hot embraces of strangers.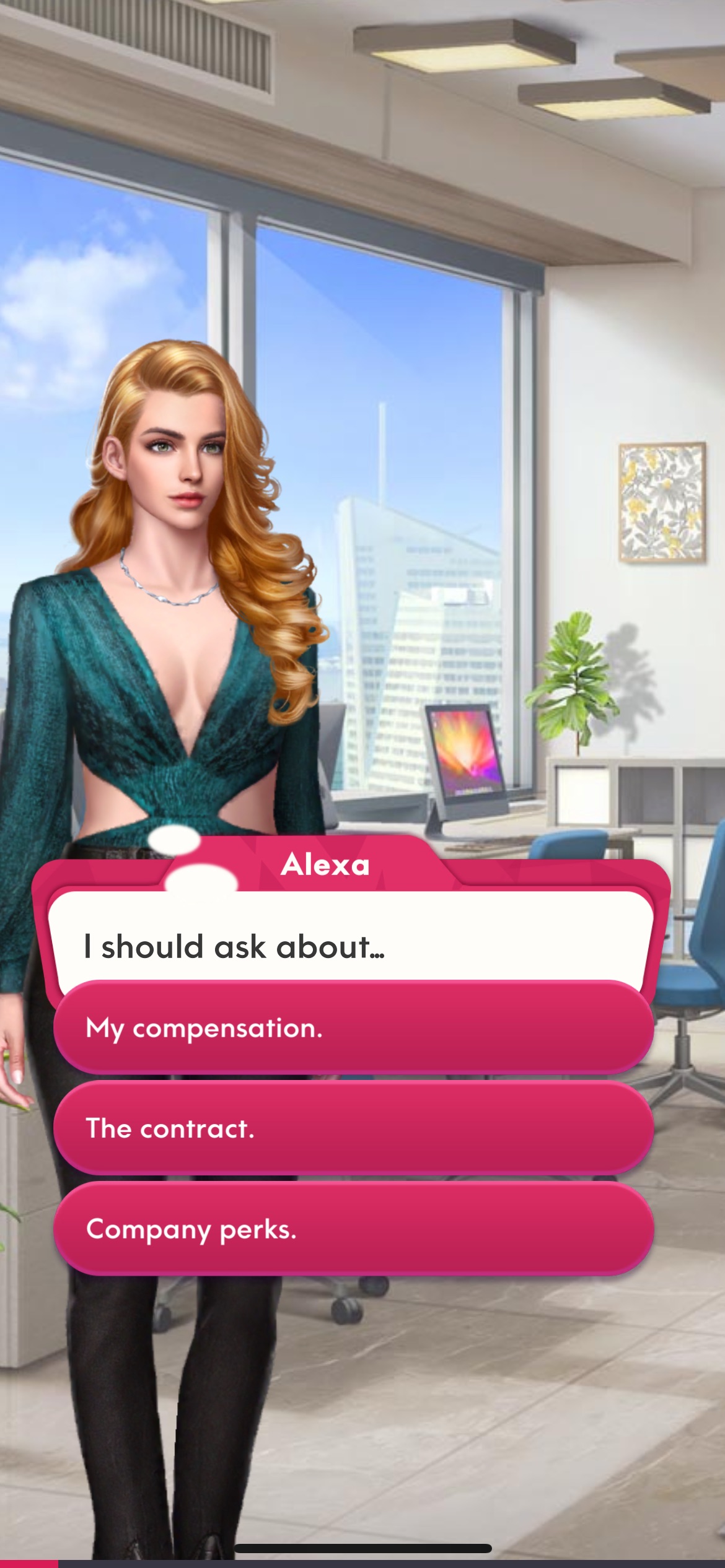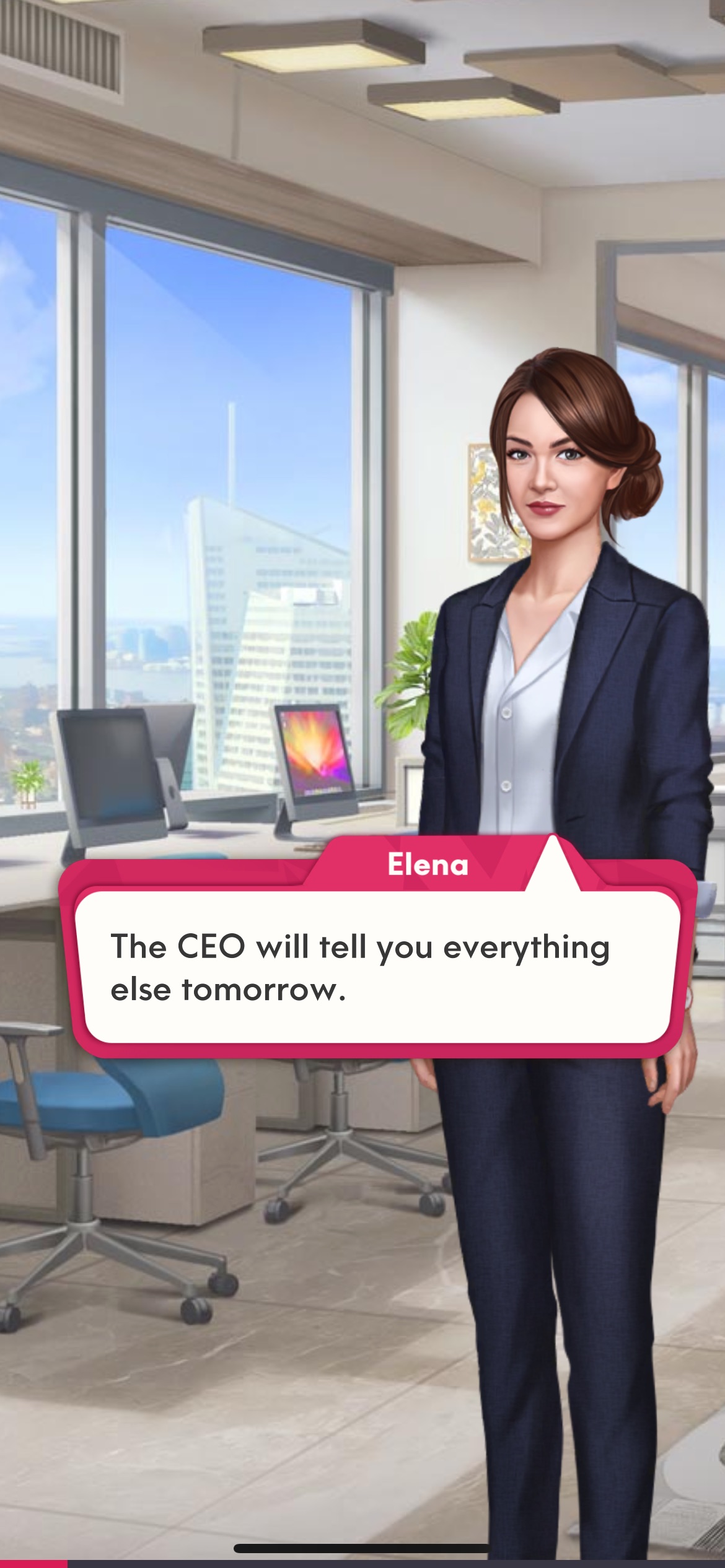 Due to the sexual overtones, Romance Fate has an age limit of 16+. Don't miss the chance to try something new and exotic.


You may also like: 7 Best Makeover Games for Android & iOS
Match Stories – Romance Game
Match Stories delights users with mysterious plots, unusual storylines, and colorful characters. If you have long dreamed of falling in love, do it in this interactive story game.
The library has hundreds of books in all genres. Listen to your mood and choose the right one. Go to the end of the world in search of love, change your style, and conquer the world's showbiz stars.
Each story offers you several options for continuation. After you decide how the events will develop, the story will get a new twist. Invite your friends to take part to discuss interesting stories together and make the right choice.
Do not forget about the appearance of your characters. Choose the gender, apply the appropriate makeup, and choose a chic outfit. You can change clothes and make a different hairstyle at any time.
To get even more opportunities and bonuses, the developers offer you a mini-game "3 in a row". The right combination will help you win extra points, which can be used to unlock useful items inside the game.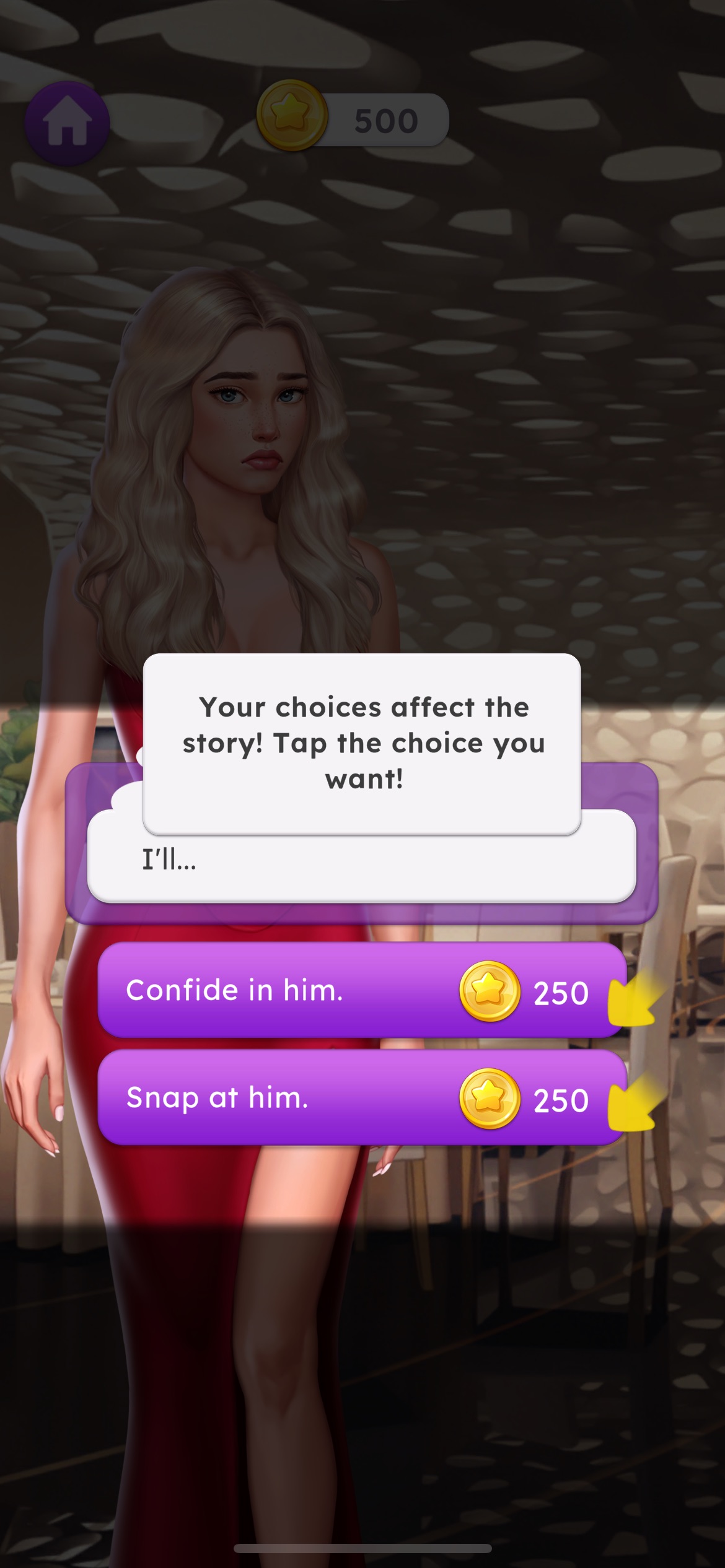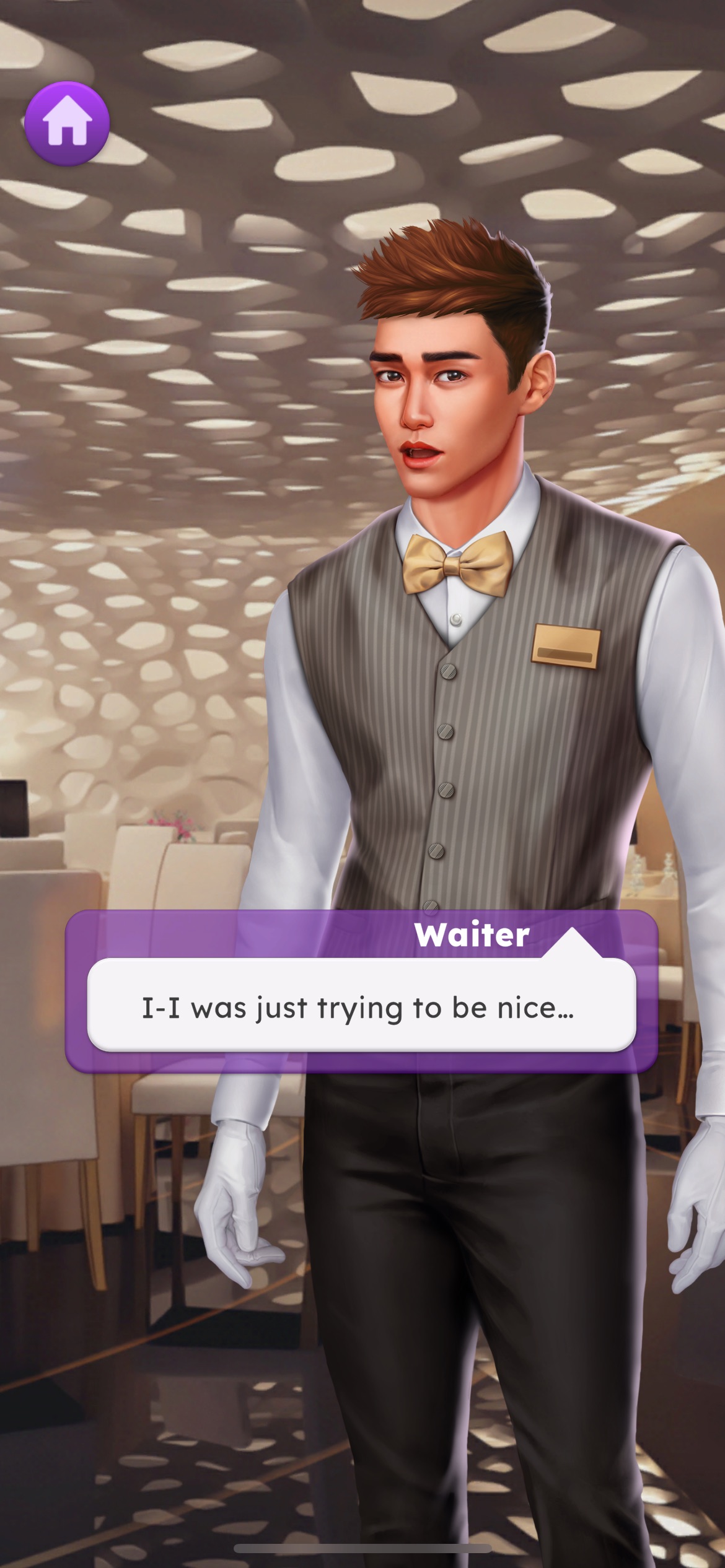 Match Stories does not require registration and is completely free.