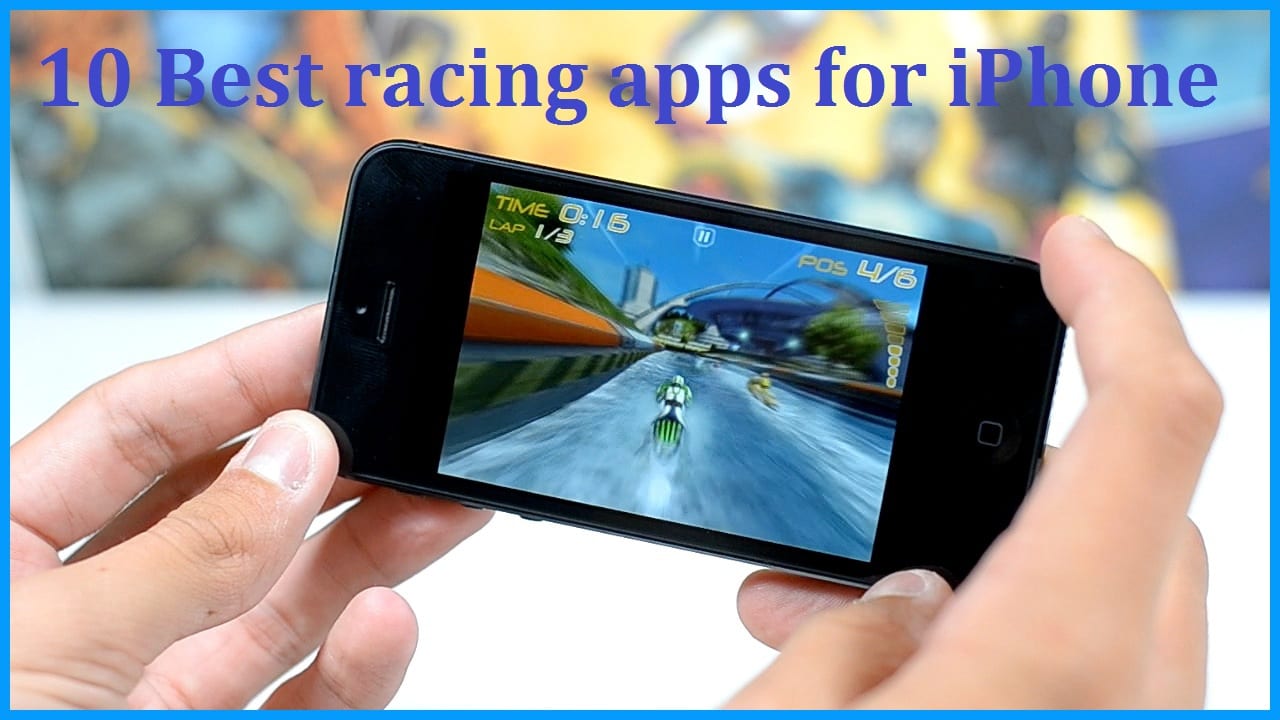 Who doesn't love to feel superior driver of a super sports car that is involved in rally? Playing the race, we get the adrenaline. Any owner of the iPhone will feel like a real professional driver that can easy maneuver even on difficult tracks. Such games develop reaction, sharpness, shape the ability to make the decision quickly, to navigate the situation. In the company with racing games for ios-devices the time will fly invisibly, but the pleasure will be enormous.
Movement is life, and fast movement is race. Step on the gas and read about 10 best racing apps for iPhone.
Unstoppable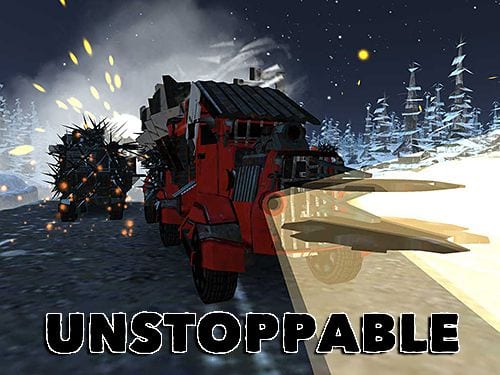 It is a thrilling struggle of the trucks in a post-apocalyptic world. At your disposal you've got a massive armored lorry. Lots of opponents will try to cause you damage. Upgrade your truck and turn it into an unstoppable killing machine!
Take machine guns, spikes, flamethrowers, and other weapons to neutralize the foe and win the rally for survival. The world we knew earlier was destroyed. To survive you must move your truck to the badlands. Repel the attacks of the raiders, earn gold, modernize your truck. The game doesn't need any purchases. Cool graphics and dynamics of game are at your disposal.
back to menu ↑
Cosmic challenge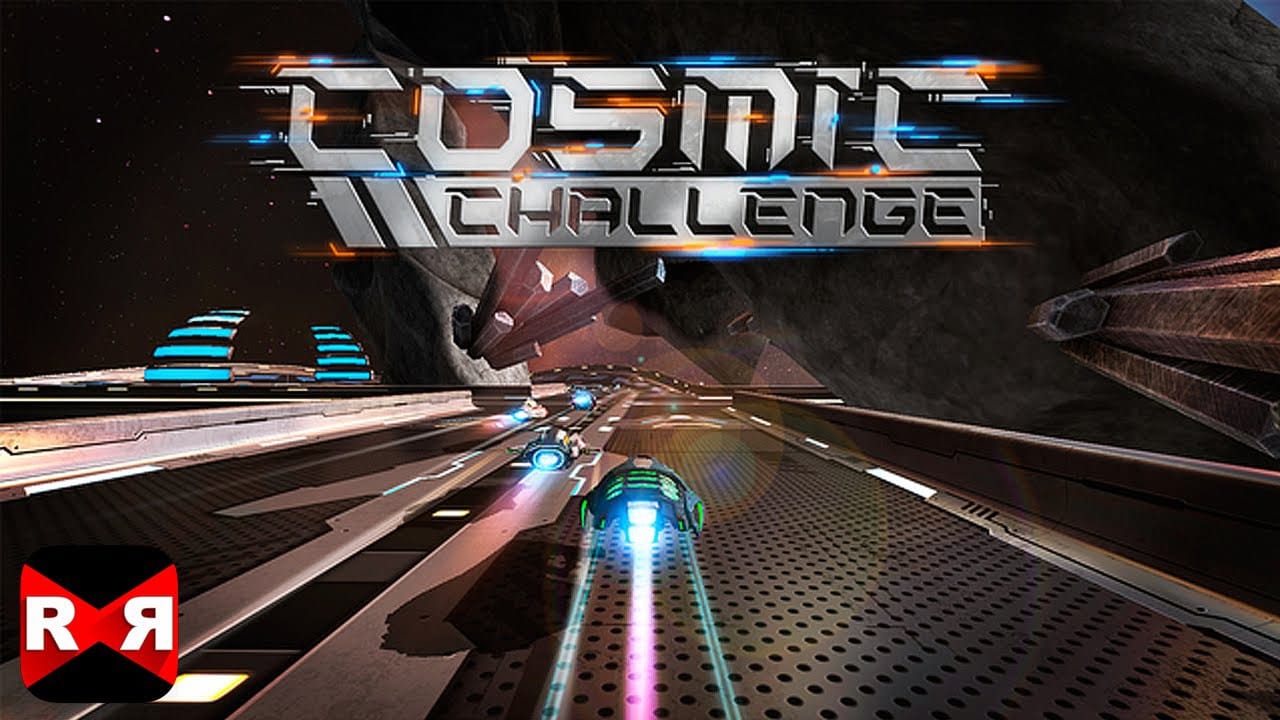 Once humanity has solved all the mysteries of our planet and successfully conquered the universe, the spirit of sport and competition has not been canceled. Mankind has invented a new sport – the space race, where there is crazy speed and excitement.
Cosmic challenge is the energetic drive in a fantastic world. Control a powerful flying machine and take on the unpredictable slopes of the future and overtake your opponents. Participate in on-line contests and win awards.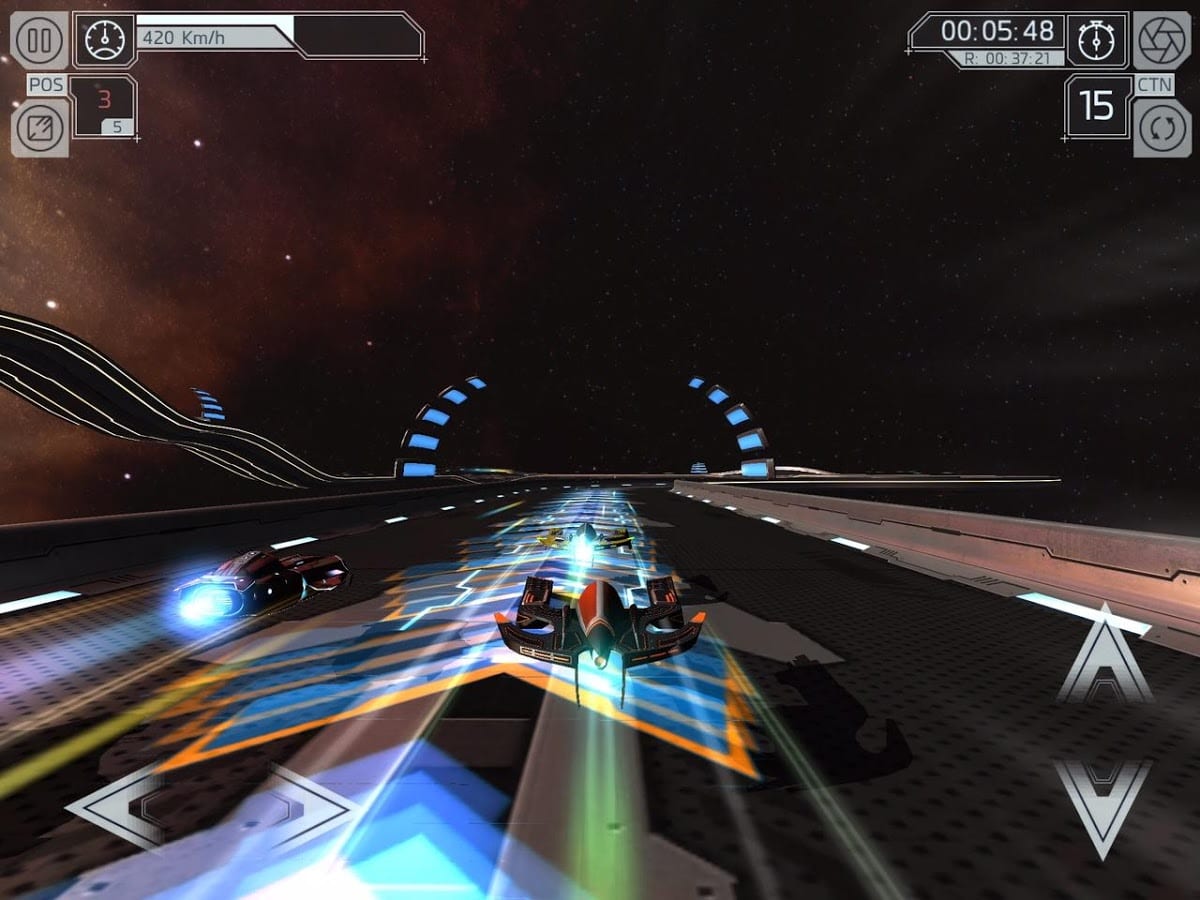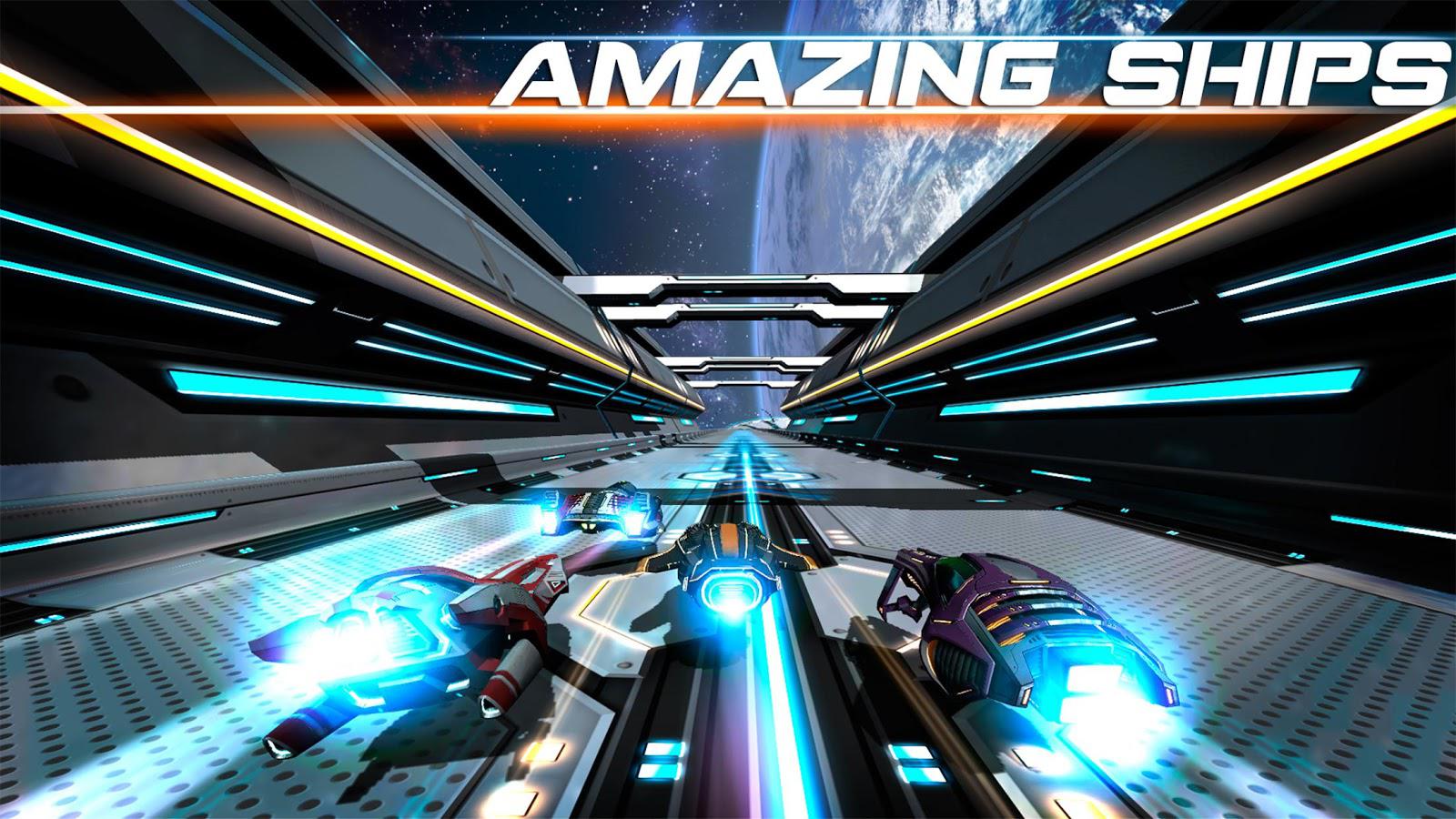 Features:
– great graphics;
– qualitative sound;
– track editor;
– boards of leaders;
– unique vehicles.
back to menu ↑
MMX hill climb: Off-road racing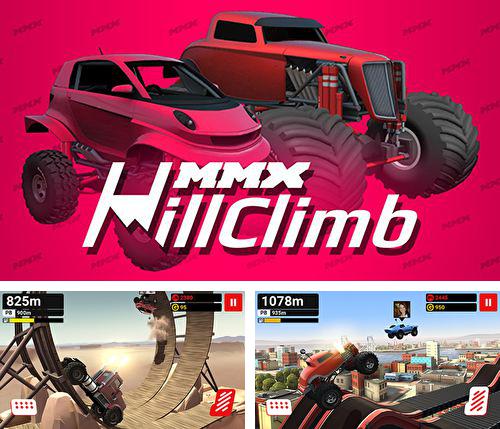 Get behind the wheel of a powerful monster truck. Drive through the complex and unpredictable tracks with lots of obstacles, jump over ramps. Don't leave your opponents any chance to win. Nowadays this game is the most mad, fascinating and fun racing game based on physics.
Modernize your car and climb to the top of the leaderboard. Compete with friends and prove them that you are the best. At your disposal there are a lot of tracks and cars, including the truck, tank and classic muscle car. The finish line is waiting for you!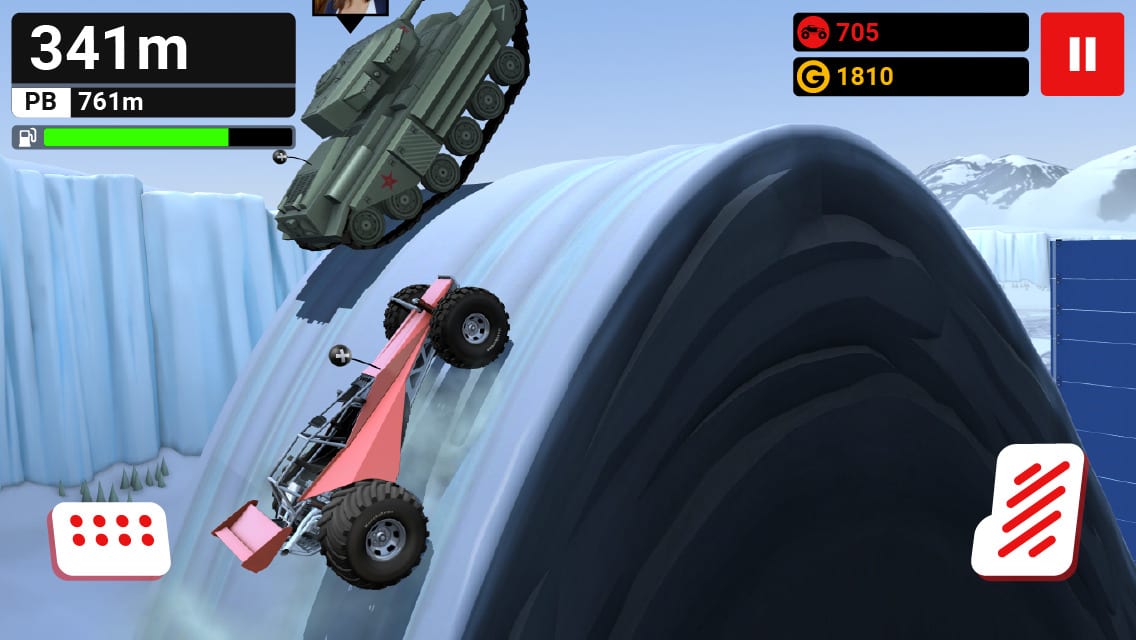 back to menu ↑
Rush rally 2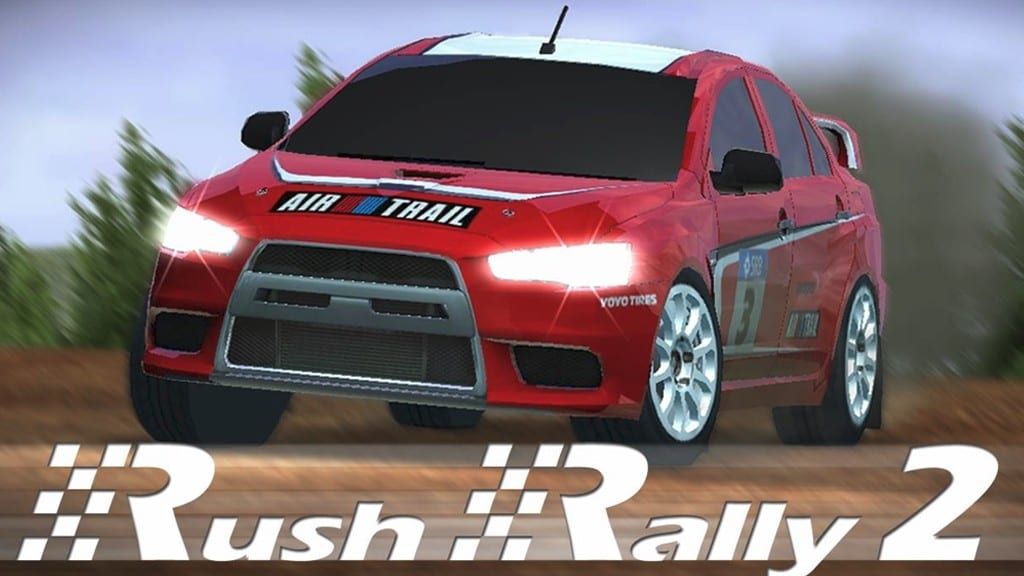 Rush rally 2 – take part in off-road races with many obstacles. Participants have a number of vehicles to choose from. Dodge competing traffic, maneuver around corners and avoid obstacles. Each track in Rush 2 Rally is a test, it is a challenge that you simply have to accept and respond worthily. You will visit seven different countries, ride through more than 70 tracks. Enjoy the gorgeous graphics and dive into the present world of speed and danger.
Features:
– high-quality graphics;
– 6 modes;
– 8 cars with the possibility of tuning;
– more than 72 tracks;
– realistic management.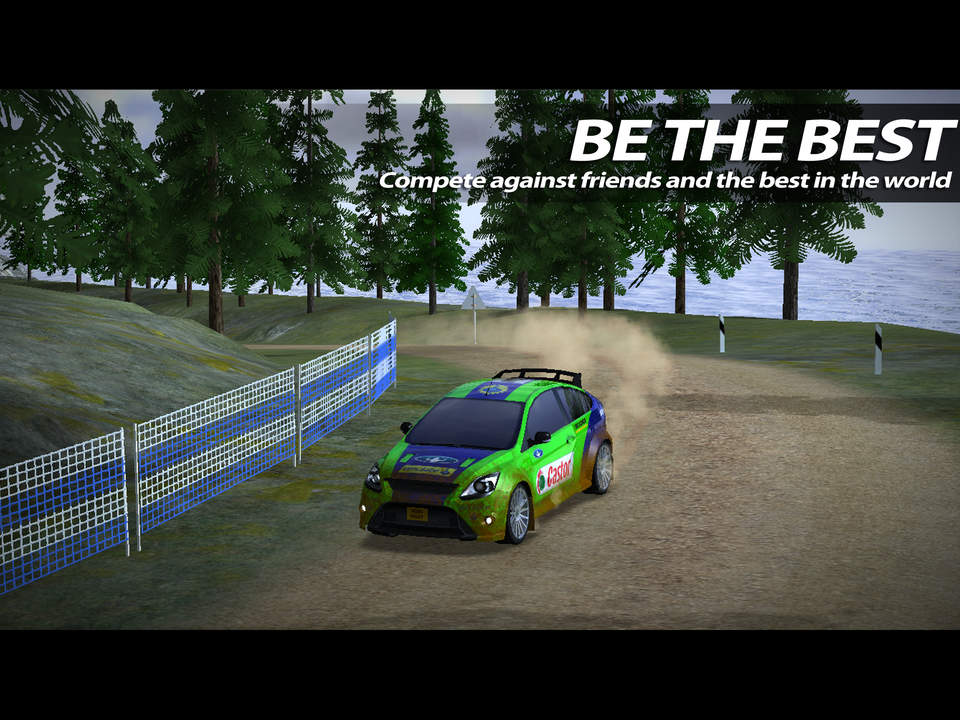 back to menu ↑
Impulse GP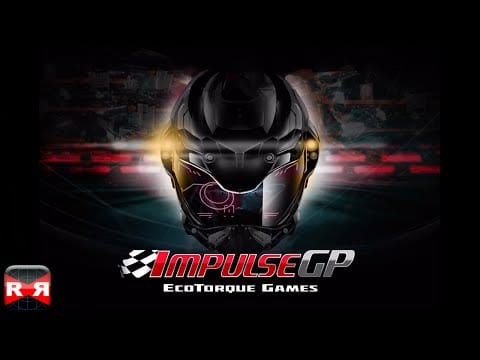 Game Impulse GP is a gaming universe for those who want to imagine how the racing of the future will look like. In this case, motorcycles are unusual and really striking. At the same time all events occur within a huge track and you can only move with the gravitational abilities of your vehicle. To win here is not easy, so after each stage you should upgrade your bike.
Impulse GP is a dynamic motorcycle racing through the complex and confusing roads of the future. Overcome jumps and dangerous turns, perform loops and other stunts at crazy speeds. Compete for the title of the winner with other participants.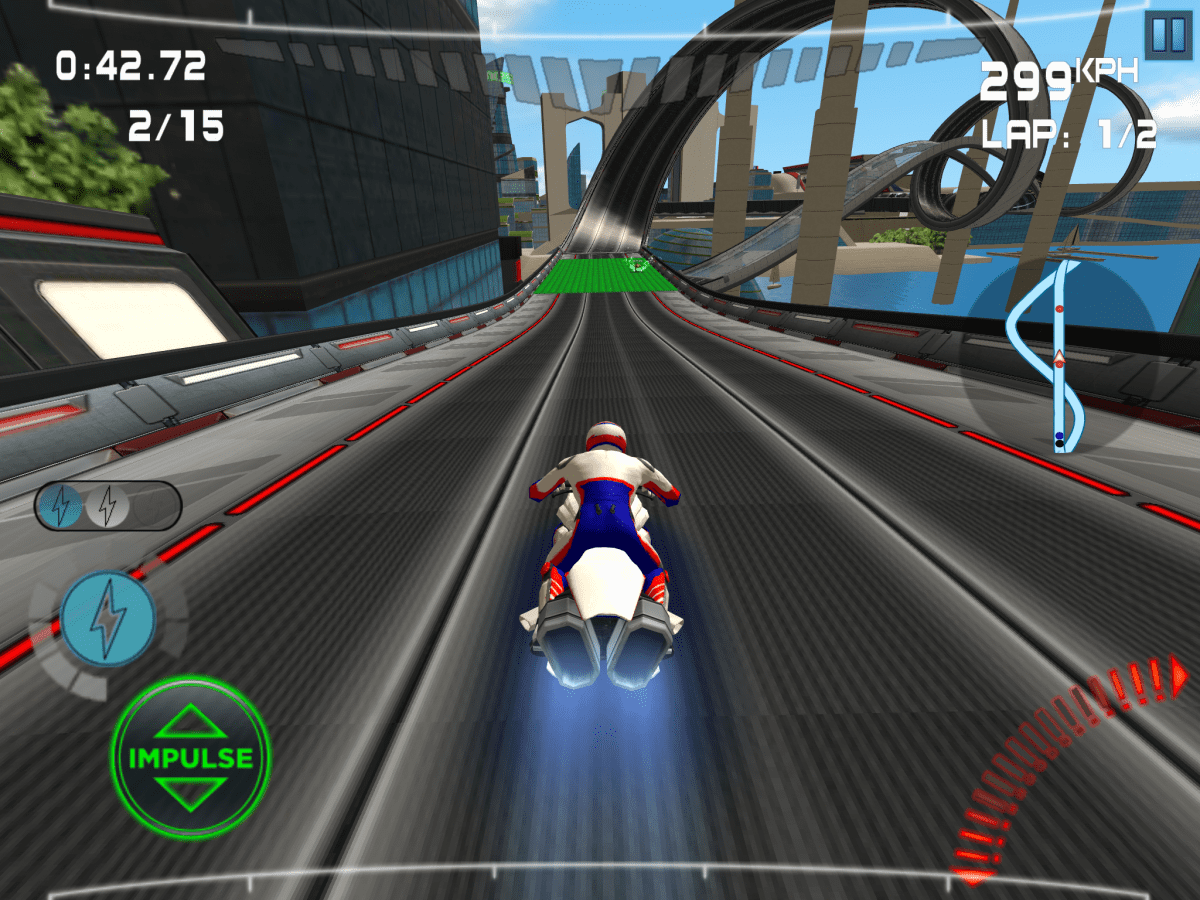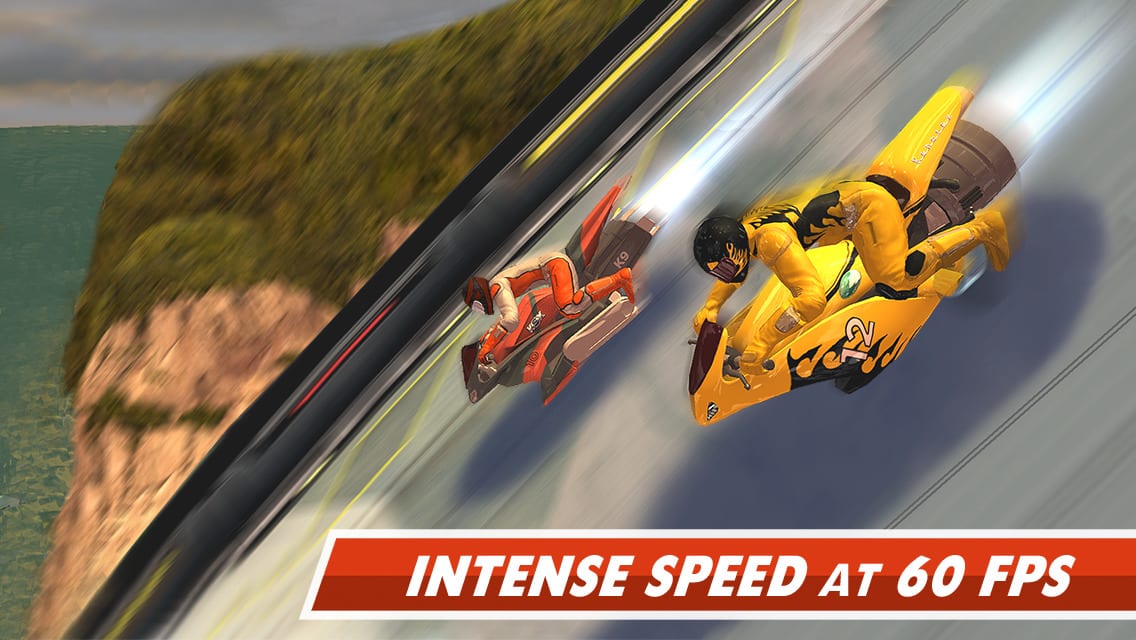 Do you want to ride a fast motorcycle? Then, get it on App Store.
back to menu ↑
Motor race: Rush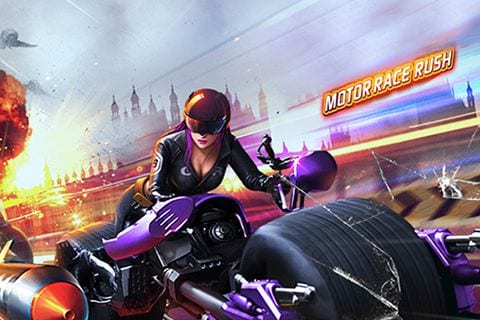 It is a dynamic race on motorcycles, where the player will have the opportunity to eliminate a rival with weapons. Choose from a variety of vehicles and take part in competitions. Get to the finish first at any price!
Features:
– good graphics;
– a variety of locations;
– motorcycles and cars;
– different modes.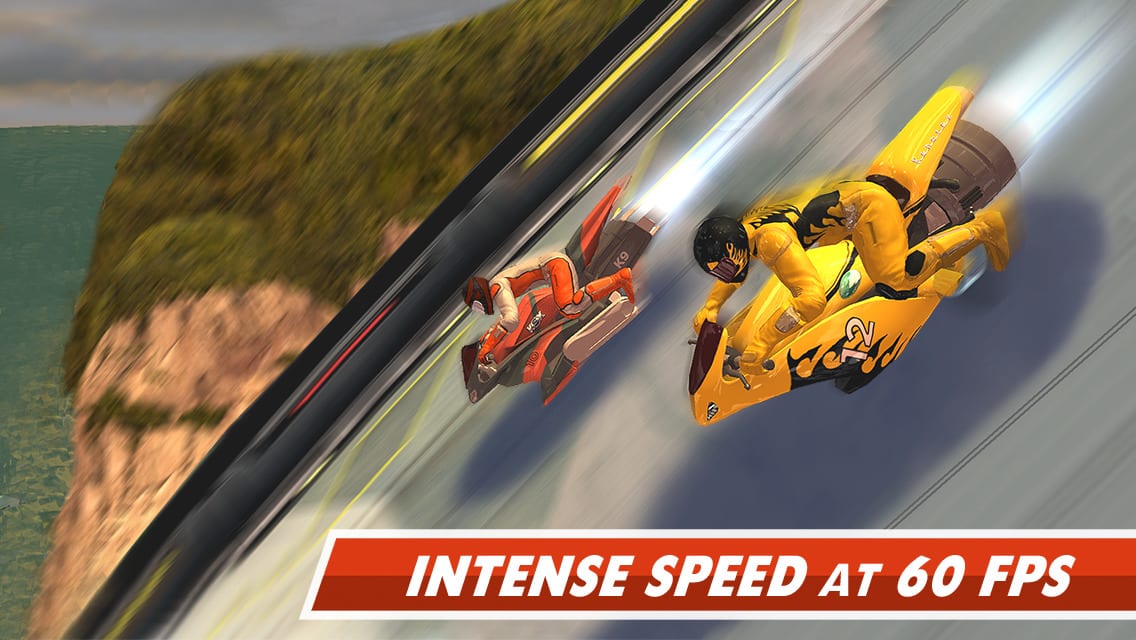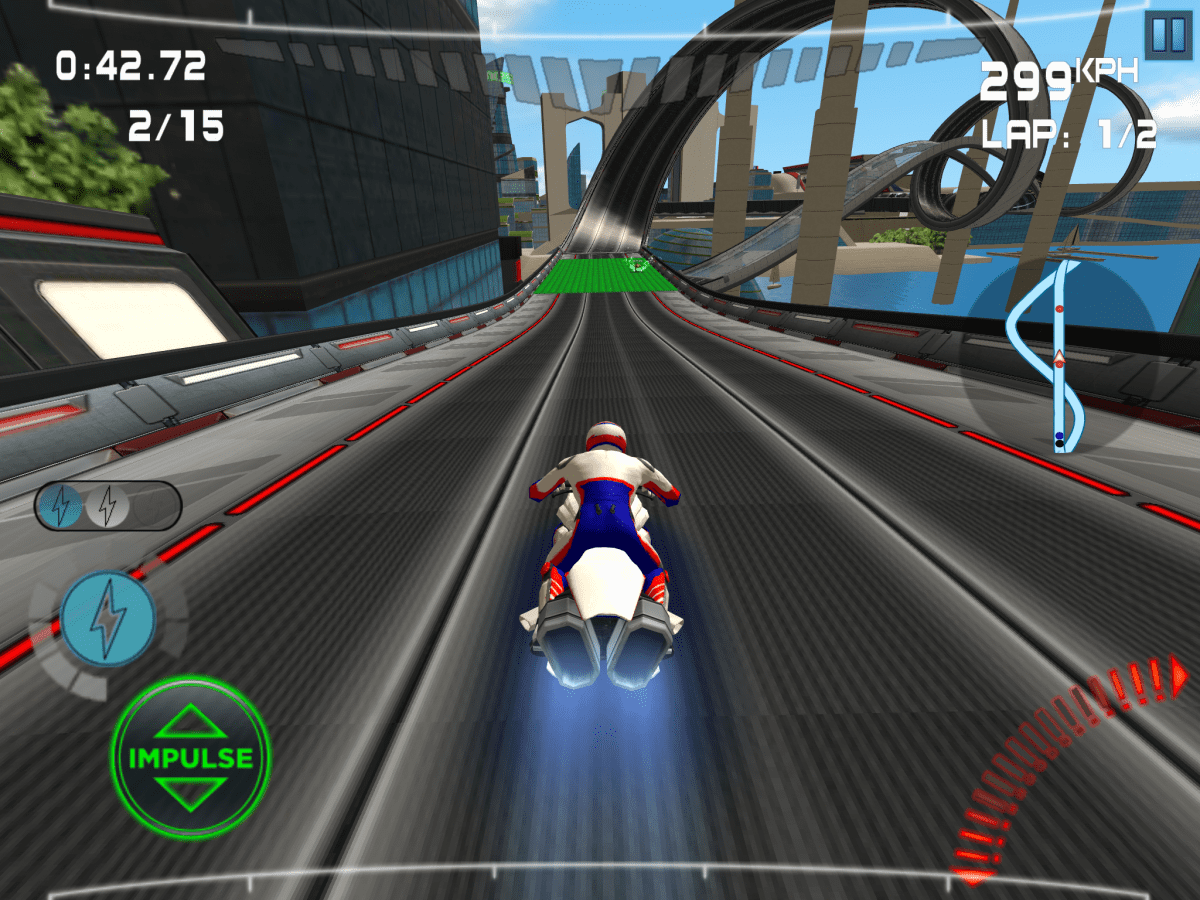 back to menu ↑
Tile rider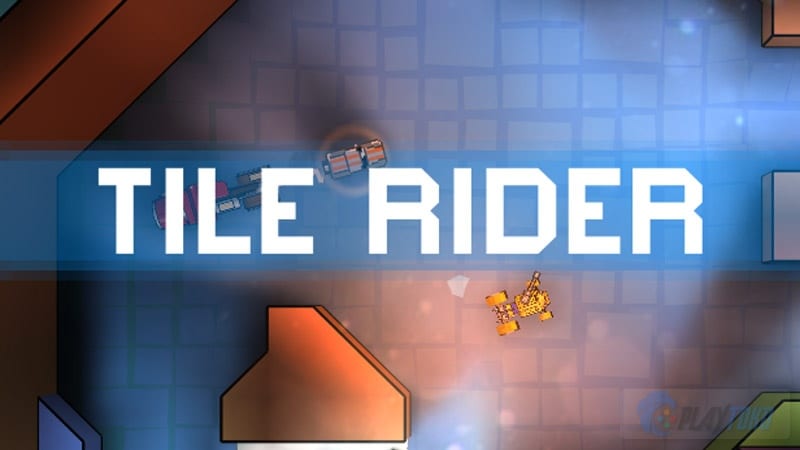 Drive a fast car, equipped with powerful weapons. Help the rider to get out of the virtual tile of the world in which he is stuck. After overcoming of complicated routes with dodges, your race car has to fight for his life with the other cars.
Features:
– original gameplay;
– 35 levels;
– unpredictable world;
– opponents with smart intelligence;
– interesting physics.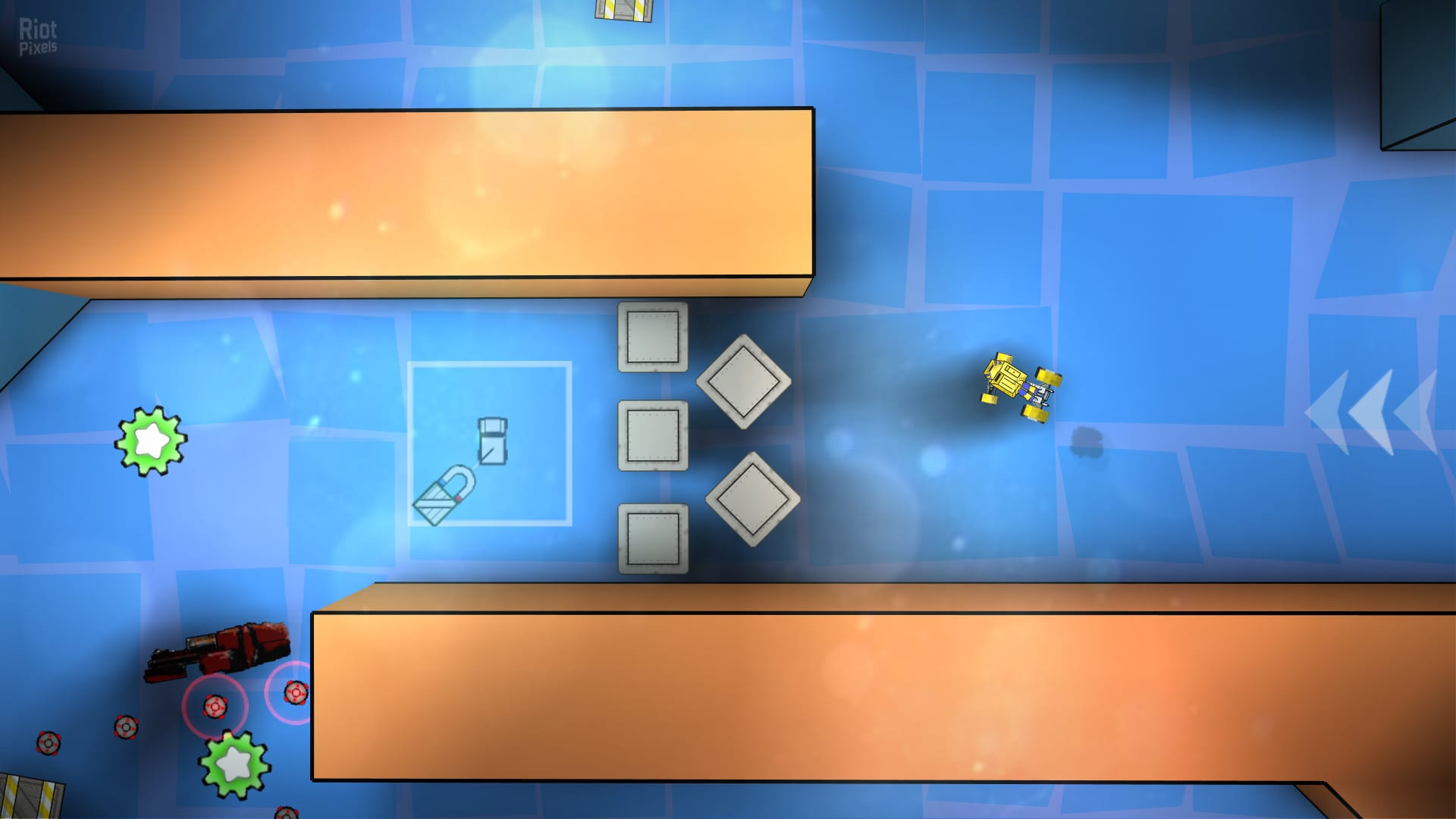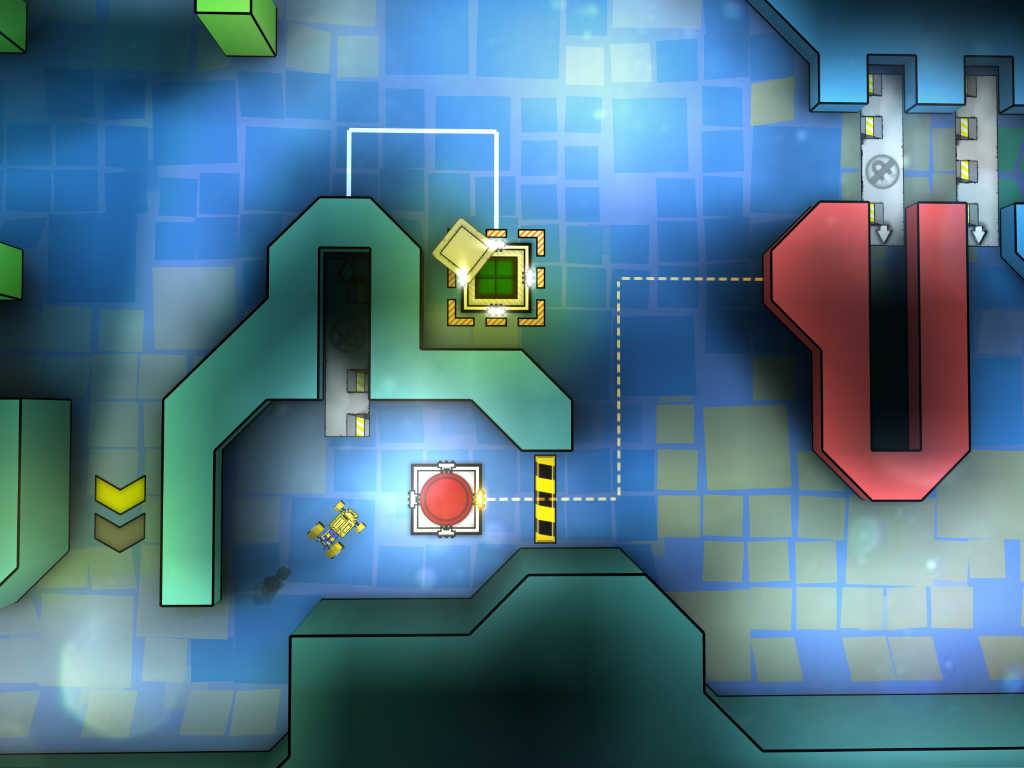 Are you interested in this game? Then, click on the link below.
back to menu ↑
Cops: On Patrol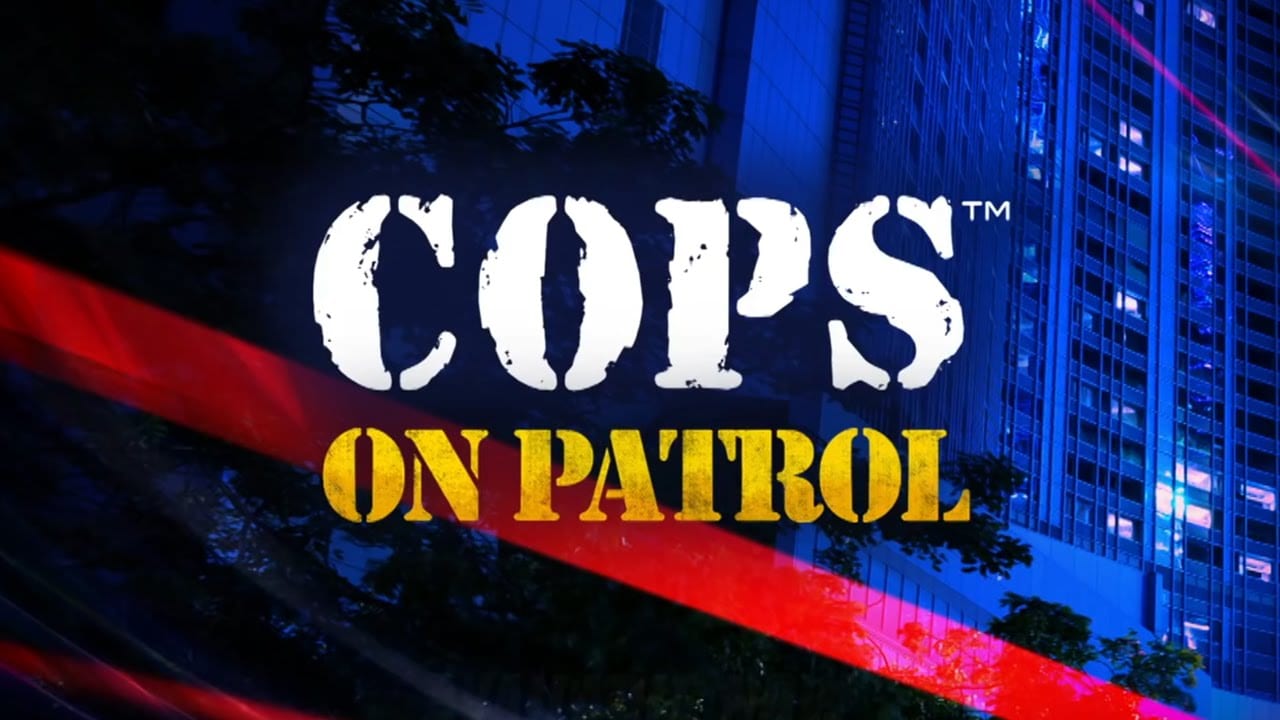 Do you want to play the role of the police employee and keep order in the restless city? Then get behind the wheel of a police car and go in pursuit along the bustling streets with the dynamic traffic. Catch all violators! For every caught offender get rewards for which you can buy improvements for your transport. Use your cool cars.
The game is quite fun and simple in control, very realistic and full of more than 250 cool missions. Vehicle protection, destruction of enemies, variety of vehicles and more are available for you! To download, click the link below.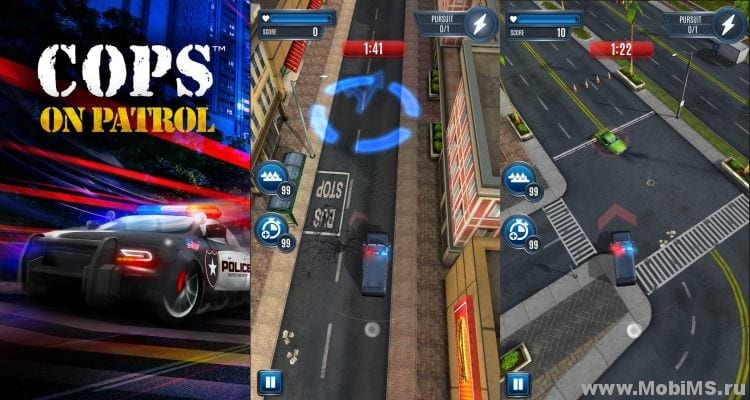 back to menu ↑
Reaction drive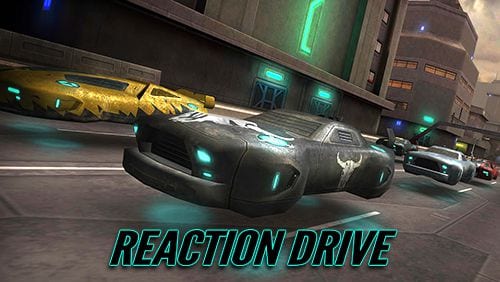 Get behind the wheel of a reactive machine from the future and embark on an exciting travelling through a futuristic world. Race, remove your opponents using powerful weapons and try to come to the finish line first! Reaction drive is an amazing racing game where you will race at tremendous speeds by a great soundtrack.
You will find stylish graphics, career mode, different tracks, many cars and easy operation. As the game progresses you will unlock new tracks, different levels of difficulty and new weapons. Reaction drive for iPhone – cool race is waiting for you! Rush, shoot, win!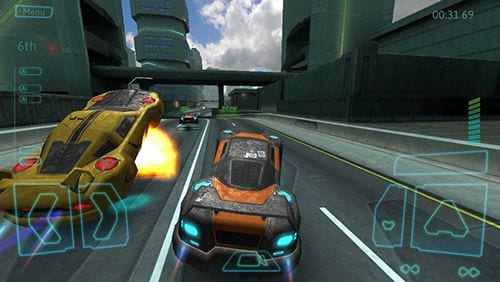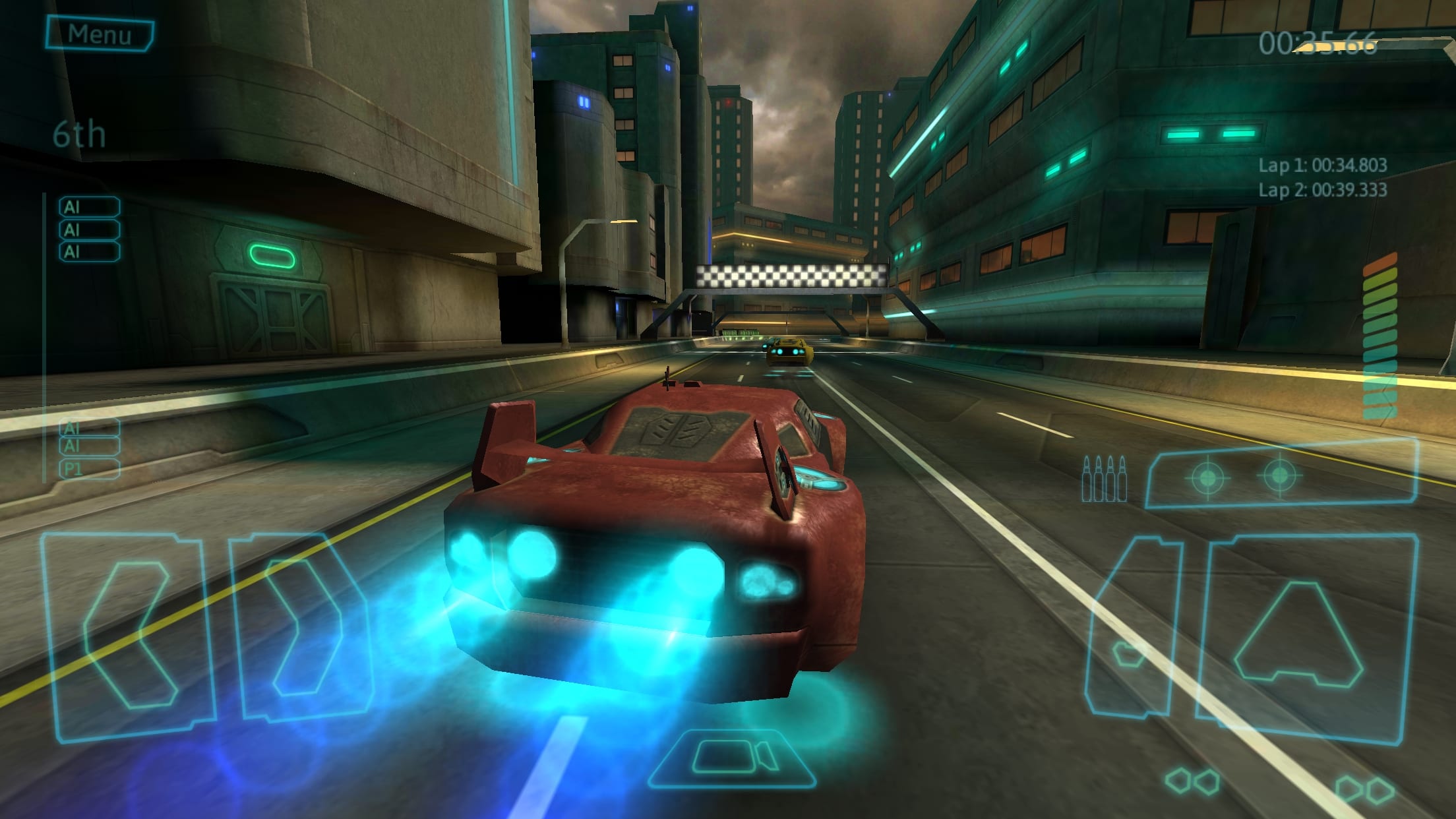 back to menu ↑
Road madness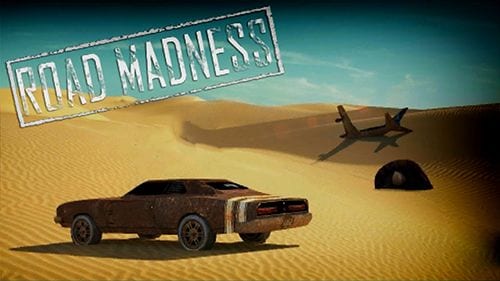 Road madness – is a struggle for a lack of resources in the world, oil resources are depleted. After a nuclear war became the head of a criminal gang that run the world. The leaders of such groups have organized a race for survival. You will be involved in these deadly races and try to break through a series of tests. Get in your armored car, which is provided with large arsenals and try to come to the finish line alive first.
Features:
– lots of obstacles;
– the choice of vehicle;
– improved cars;
– a multiplicity of locations.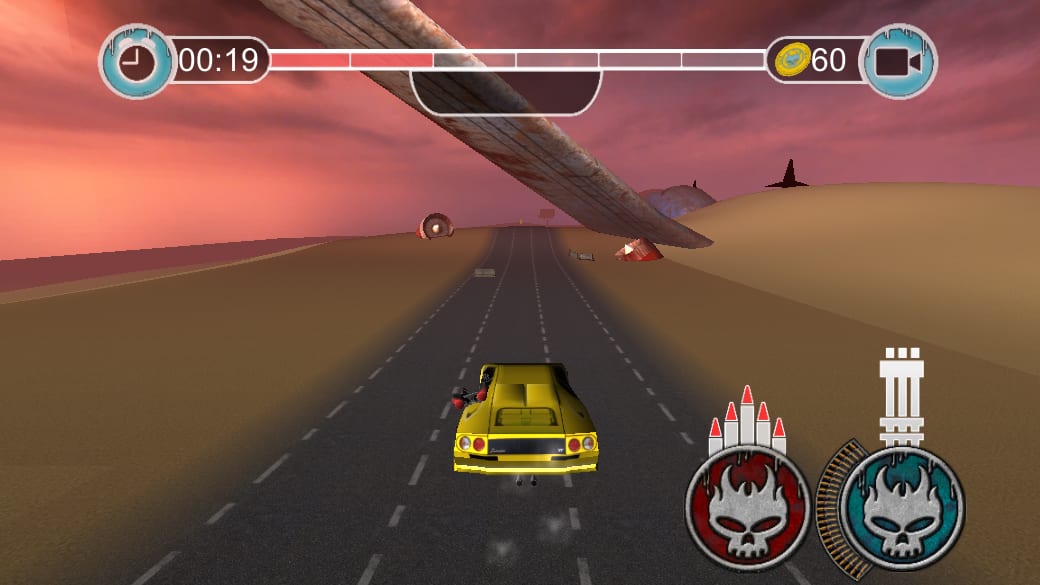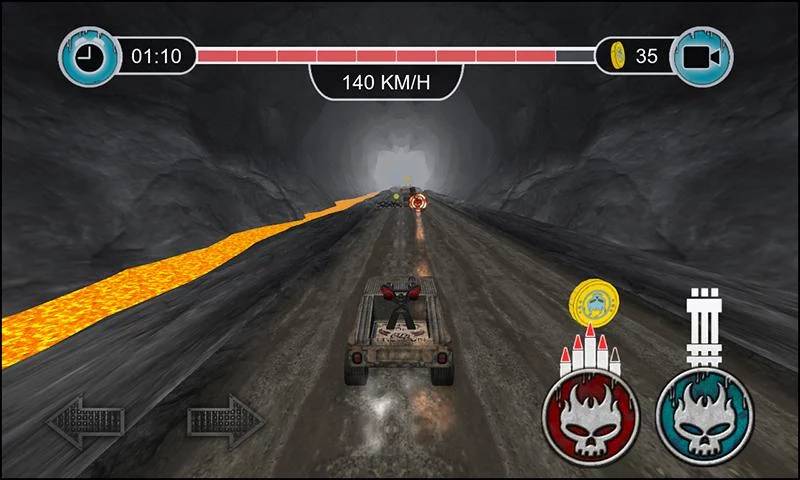 Are you mad? Click the link below.
If you are not an avid fan of fast racing, view our list of 33 best iPad games 2016. Choose what you like!