If you feel like opening your own coffee shop, but there is no chance of starting your own business, don't worry. When there is no possibility to do something in real life, you can always do it in a virtual world, right?
That's why we've picked up the best coffee shop game apps for Android & iOS you could try. These restaurant management games let you open and run the coffee shop of your dreams. You'll get to unlock new recipes, hire staff, open new restaurants, and all that. Let's dive in!
My Cafe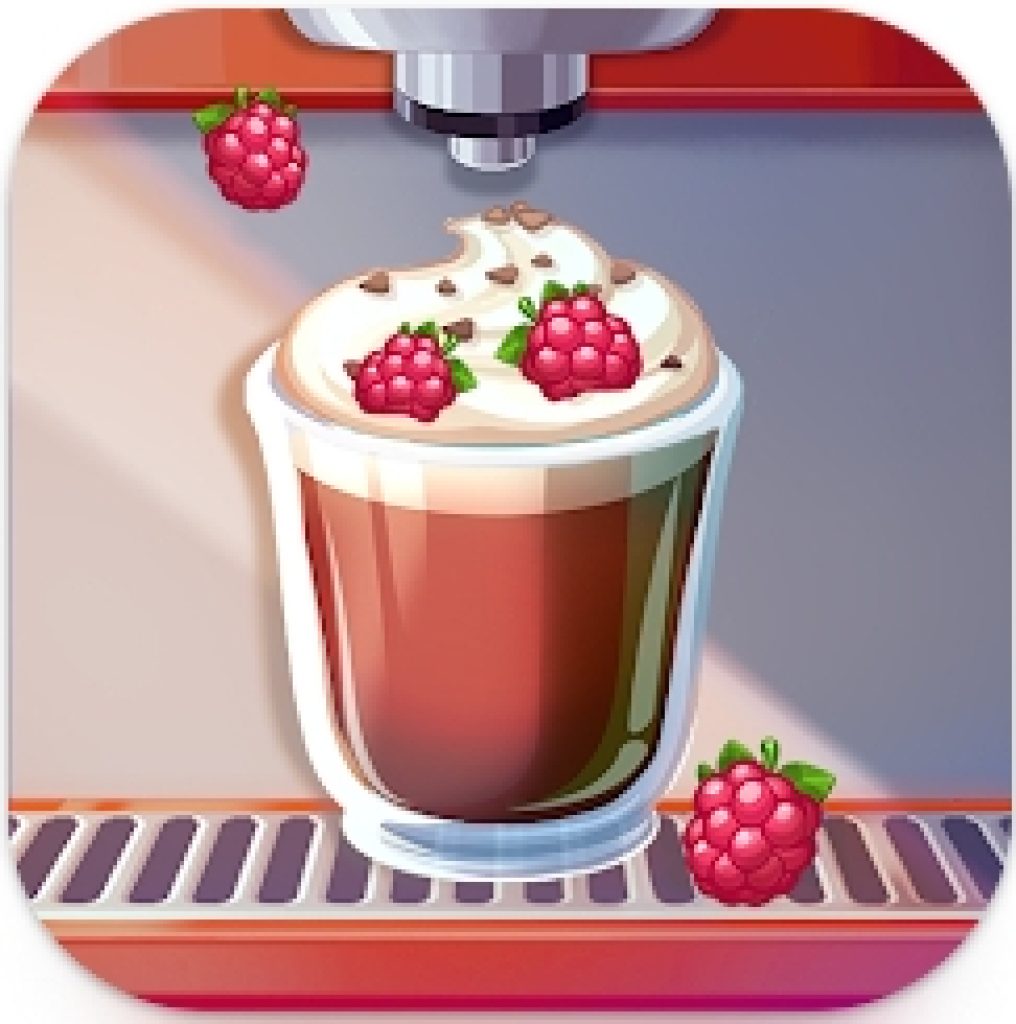 The app unites more than 50 million coffee and tea lovers, who would like to run their own coffee shops. In this app, you need to find a good strategy for your business development.
If your strategy is good, you will earn a huge income, even when you are not playing.
There is a chance to win various prizes, which will help you to enhance your café. The game itself is exciting, as you need to take a big number of factors into consideration – the feedback from your clients, new recipes, and the condition of the premises.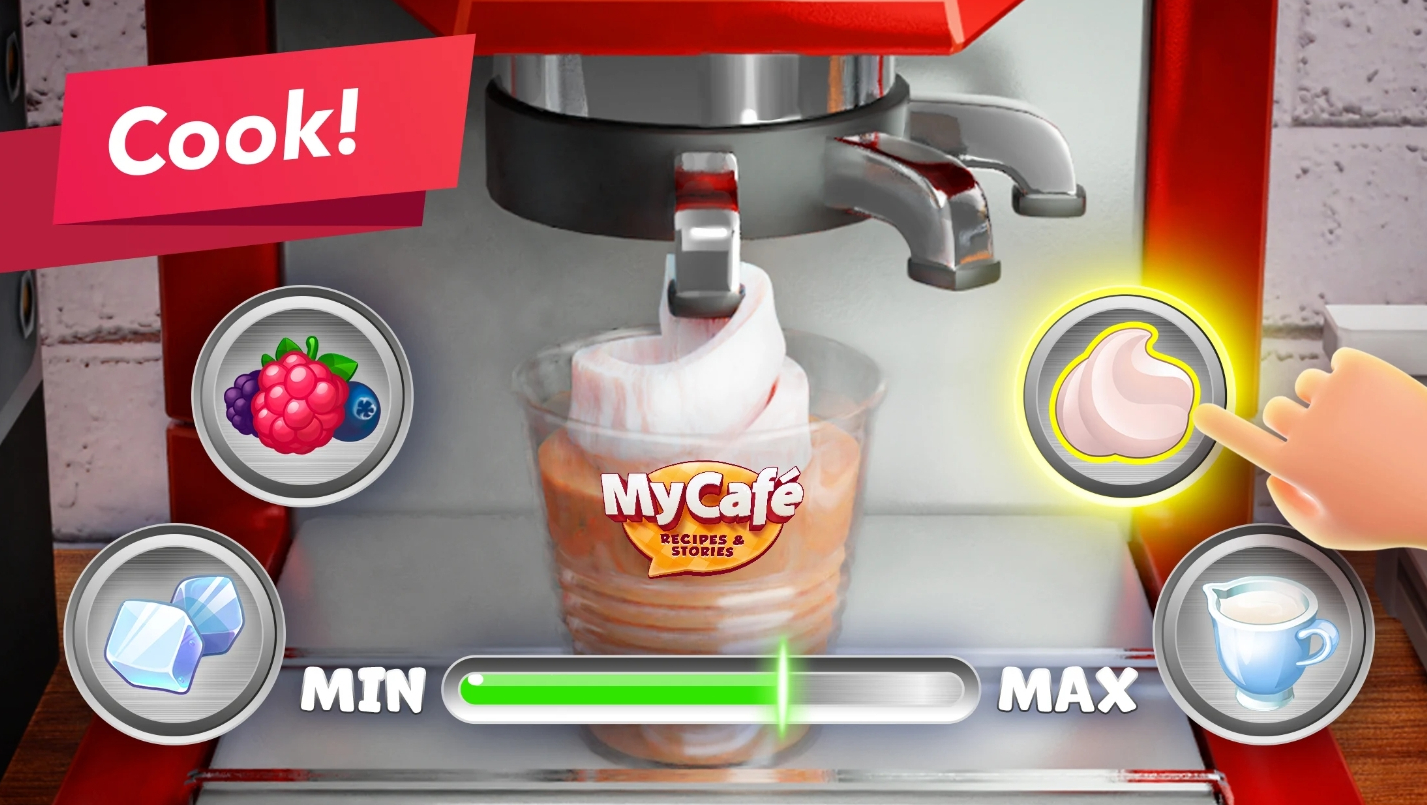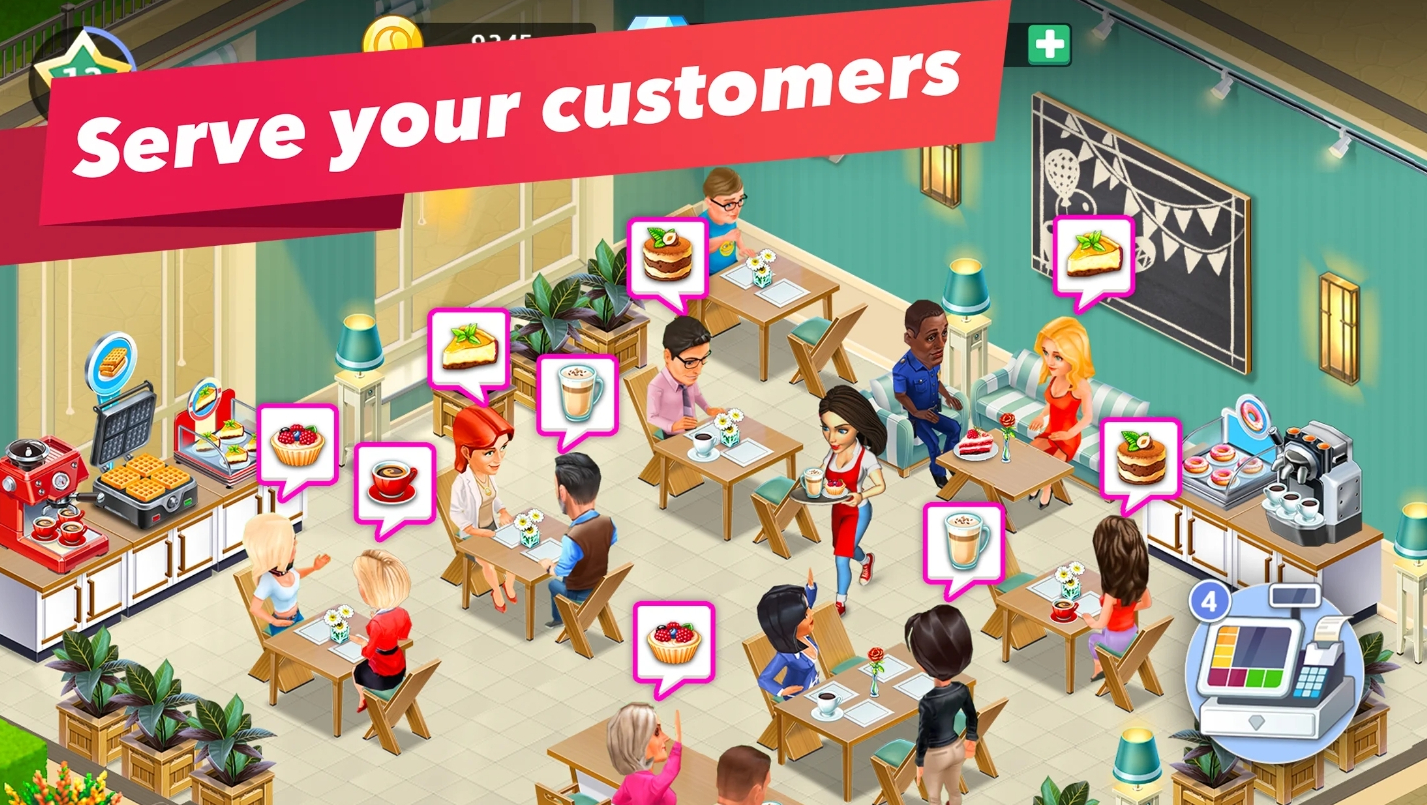 You may also like: 7 Best Cupcake Maker Games 
Cafeland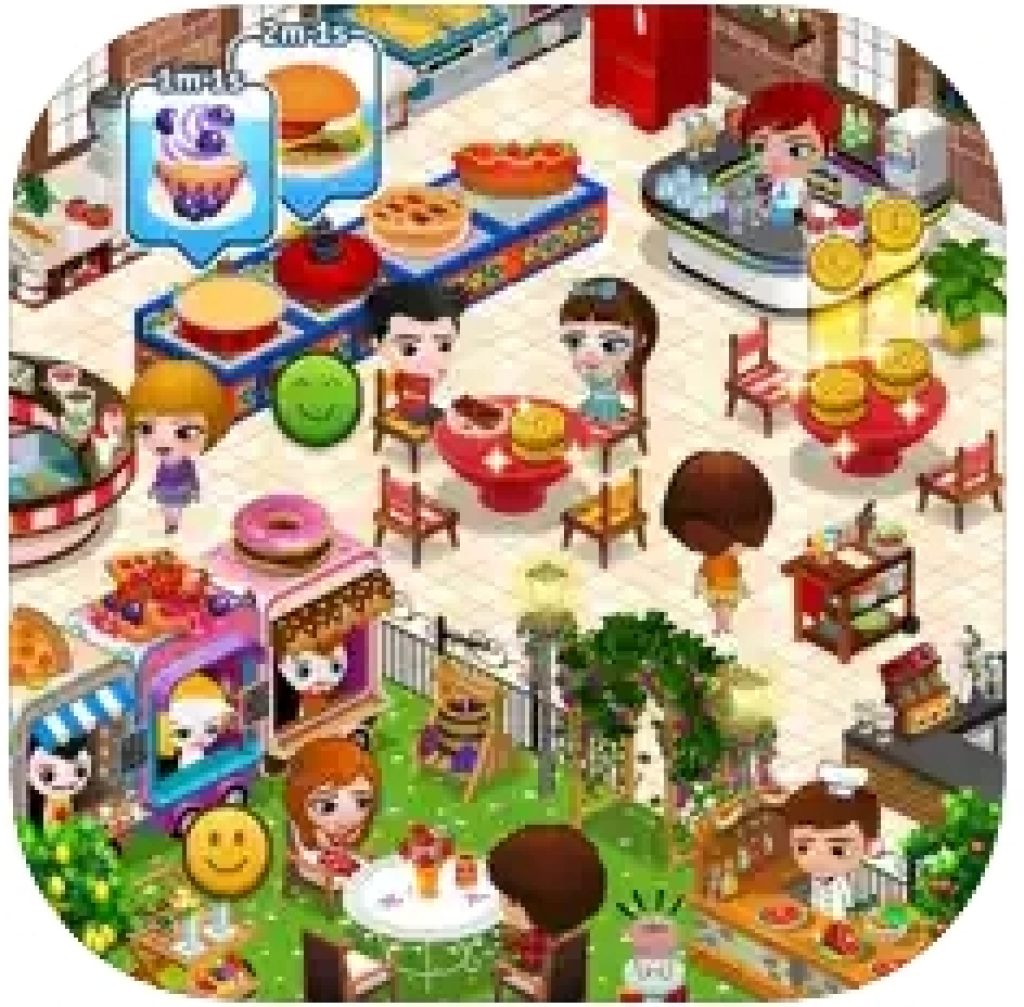 Do you like to create yummy dishes and serve coffee? Then try Cafeland! In this game, you can serve dishes and create a friendly atmosphere, invent new profitable ways to develop your business, and make money.
Cafeland has nice graphics and a wide variety of tools. You can bake cakes, boil water, and fry potatoes. Every new dish will be different and original. The more you play, the more recipes you unlock.
And don't forget to decorate your café! This will attract more visitors.
There is also an option of delivering seafood and burgers. The growth of your café will depend on the quality of food you make and on your service. So try to do it in a proper way right from the start.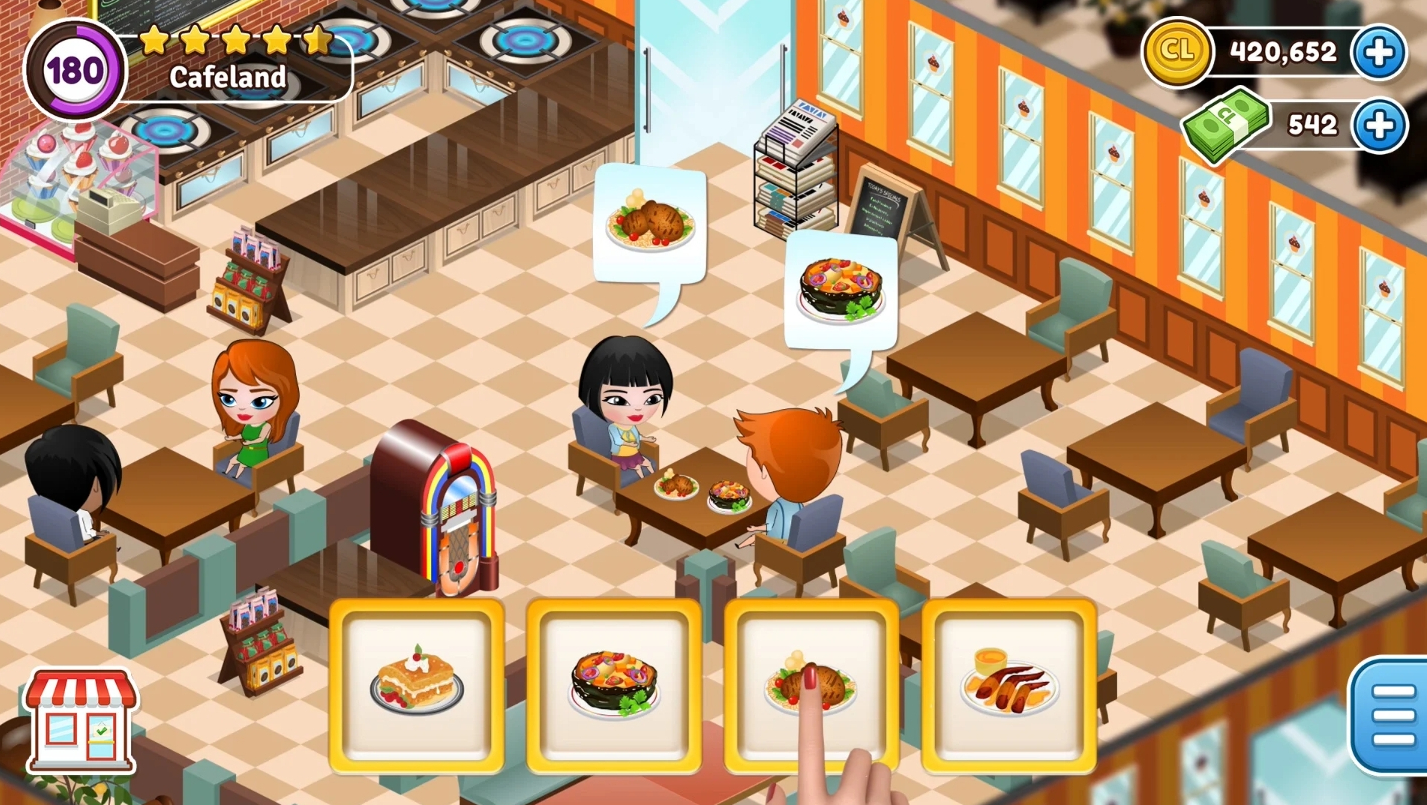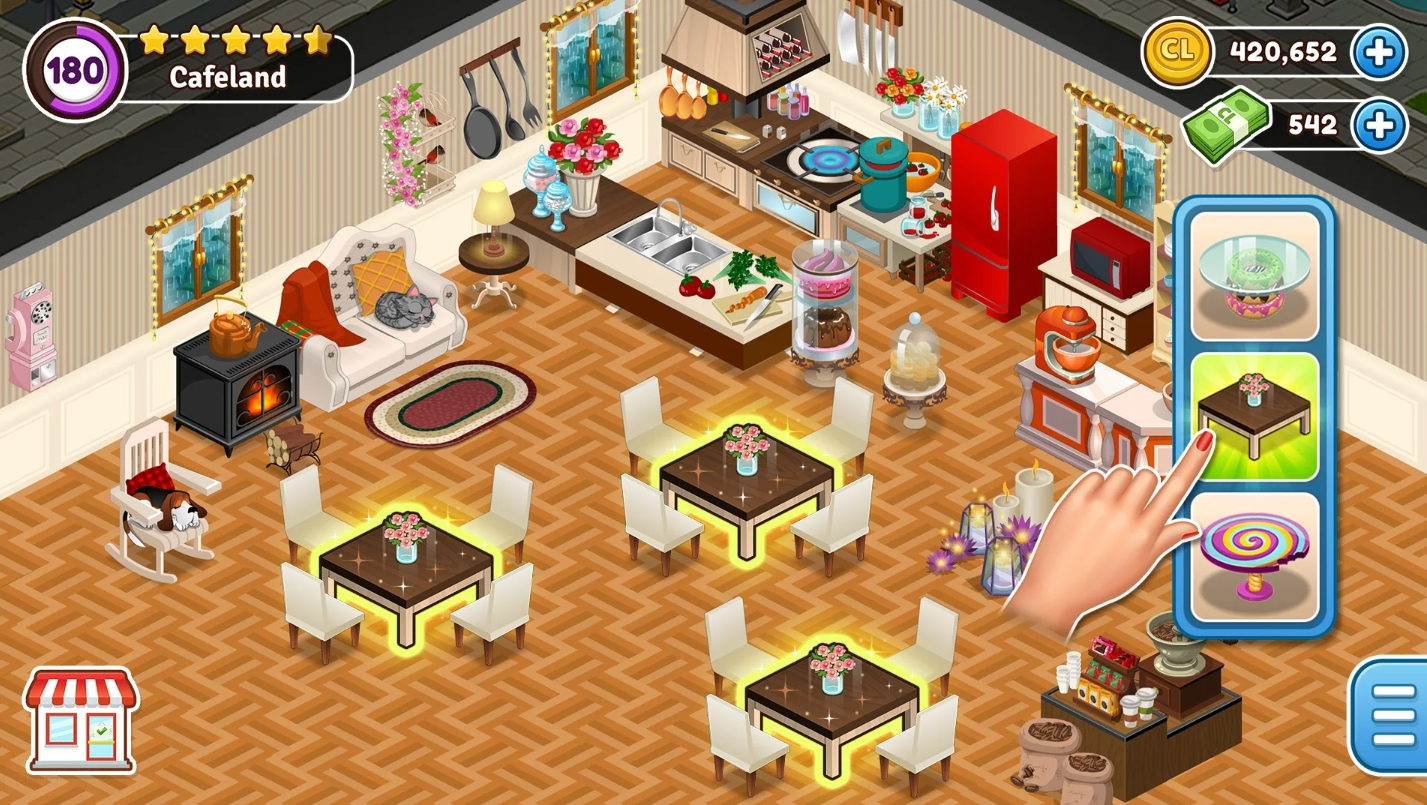 Bakery Story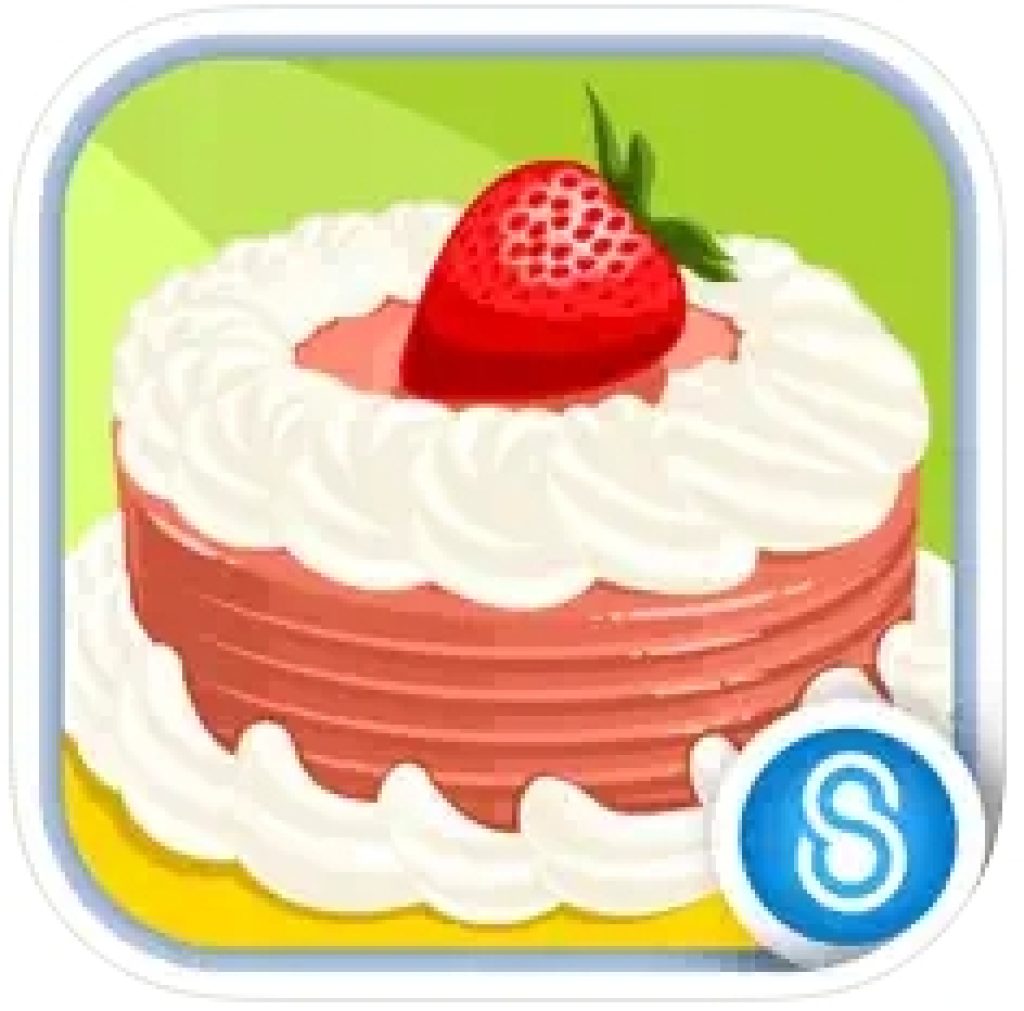 This is also a coffee shop app, but it's focused on a bakery. Still, it doesn't make the game easier. To achieve success, you will have to be smart and original. For example, it is better to make your bakery personalized and unusual.
There are various ways to decorate the space in your cafe. Try to make it comfortable and attractive.
And, for sure, use your imagination to create new recipes for your bakery. Enhance the old recipes and unlock the new ones.
The only thing you need to worry about is access to the Internet. Bakery Story is an online game, so you need to be connected to the Web.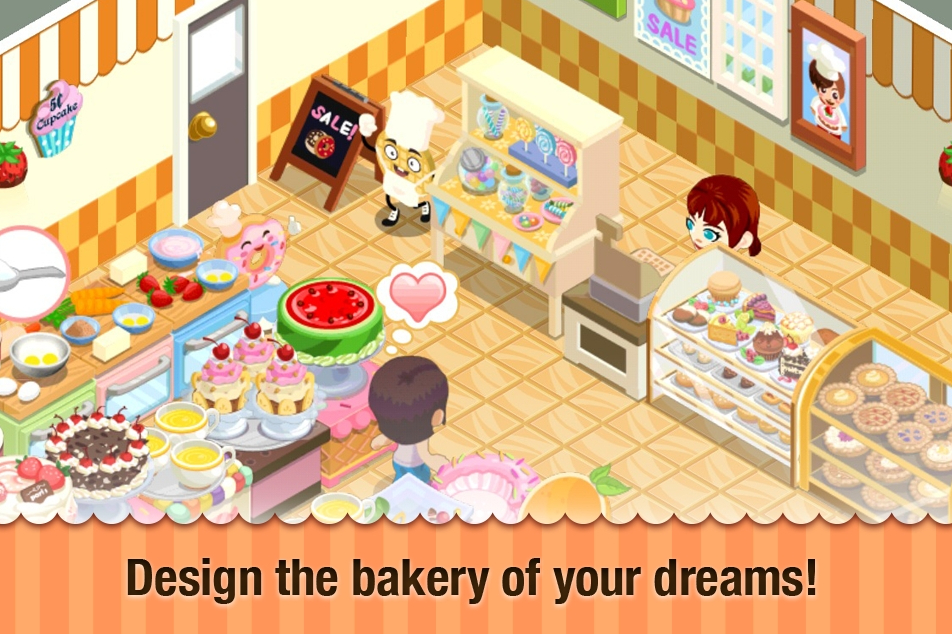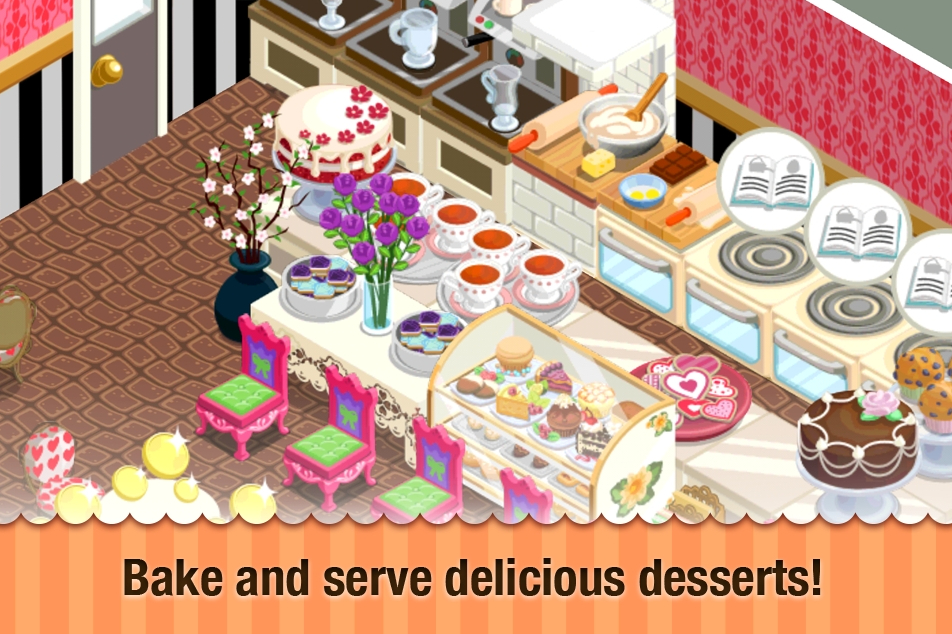 My Coffee Shop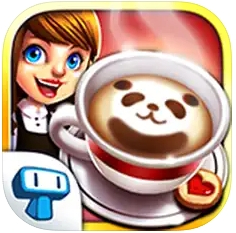 This app lets you make the full-on virtual coffee shop of your dreams. It lets you customize everything and make a place that fully matches your vision. As always, you start with a pretty bad place that is not that appealing, but you'll make your way to the top with time.
There are over 45 levels already, and the more you play the more points you get to exchange on interior items and new menu positions. You'll be able to serve your clients muffins, cakes, bacon, eggs, and all the other fun stuff. Just make sure you hire enough staff and get all the ingredients needed for the meals.
The drinks menu will extend with time as well, so you'll get to make matha, tea, hot chocolate, fizzy drinks, and all that. The game is free, but some items may only be bought fo real money, so keep that in mind.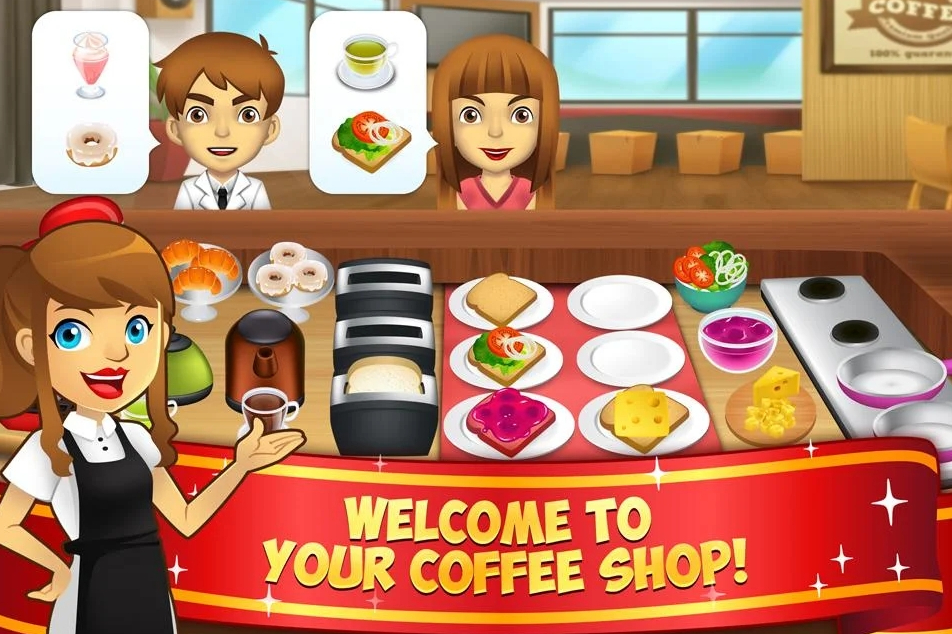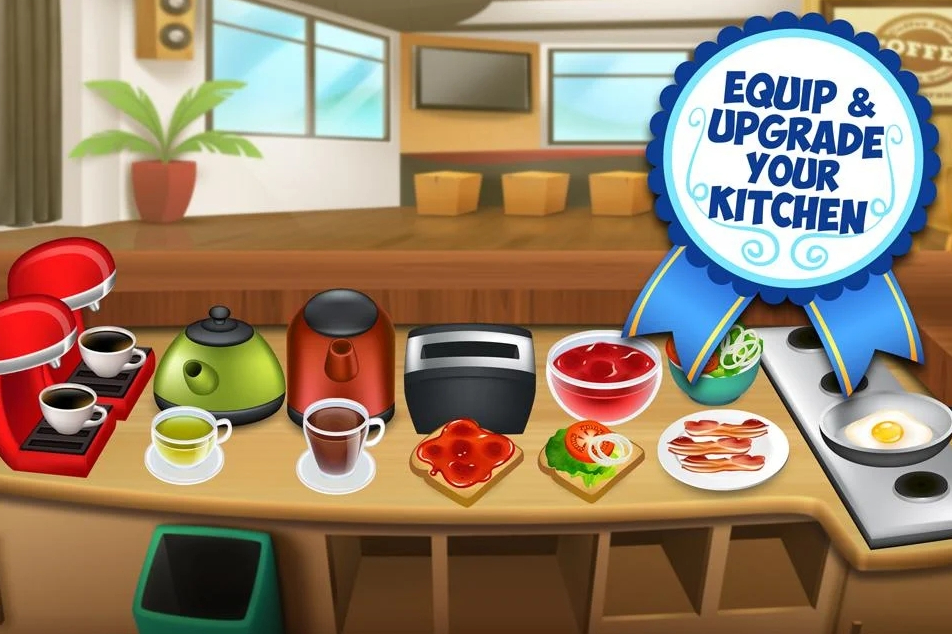 Manor Cafe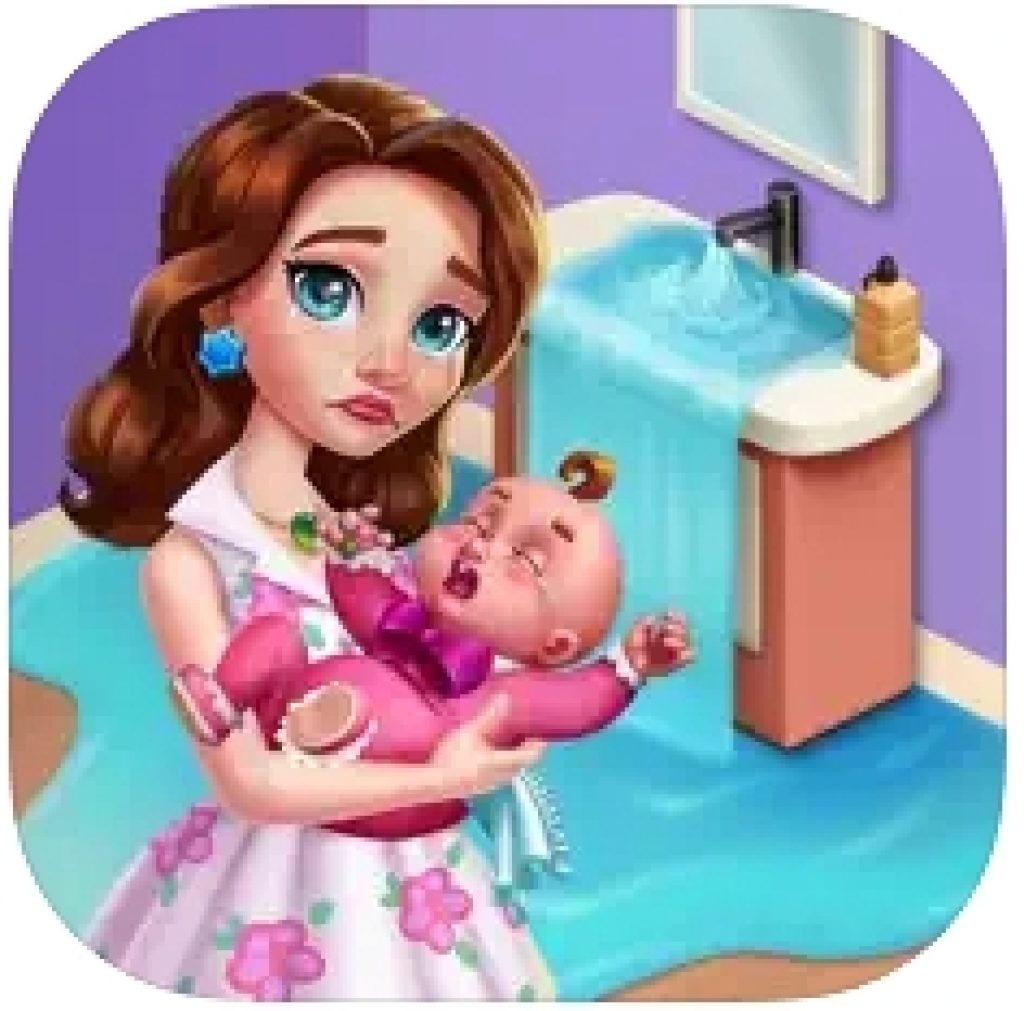 In this app, you can start your cafe from scratch. But there are also 40 exciting levels, which will make the game much more thrilling.
You can find everyday tasks, which provide you with the opportunity to get various awards and prizes. Don't forget to decorate and redecorate your restaurant. Changing style is a perfect way to attract visitors.
In this app, you don't need to have an Internet connection – play wherever you want. The game works perfectly well offline.
There are some unique tools, which will help you to achieve your goals: power-ups and boosters. Make use of them in order to reach prosperity.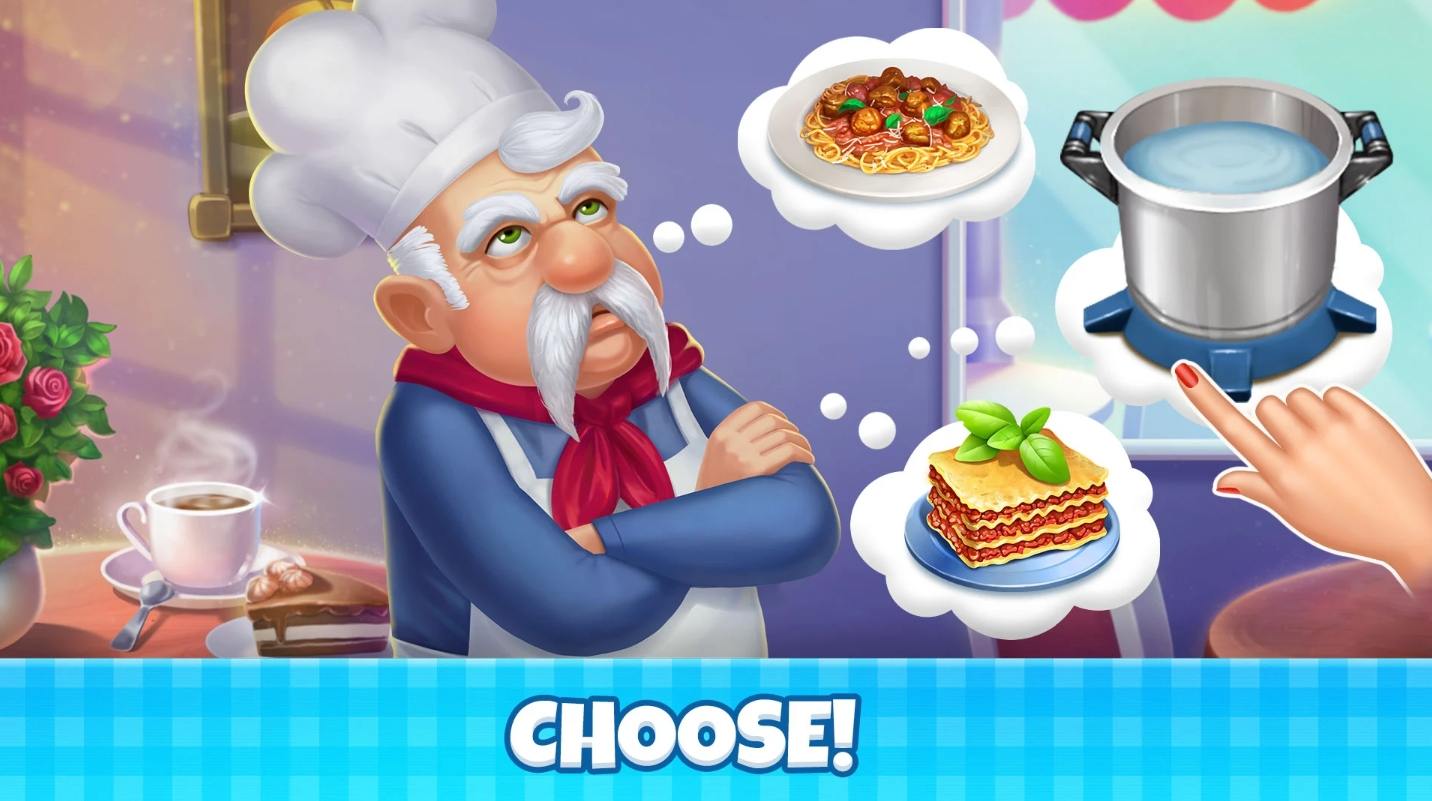 Tasty Town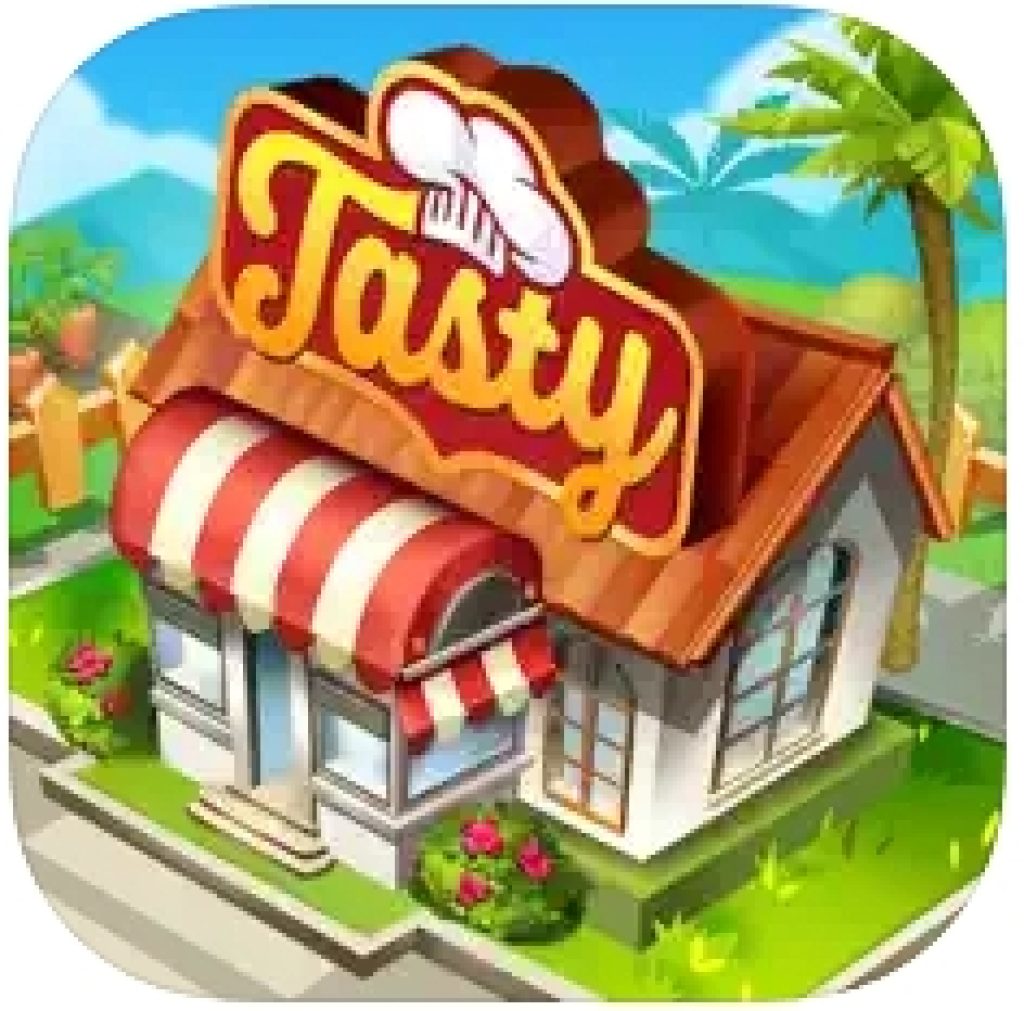 It's a popular cooking and coffee shop game. Here you have plenty of opportunities to make your own products: grow vegetables and fruits. You can even buy animals and have natural meat!
Another important factor in this game is time management. If you don't stick to the schedule, your visitors will be upset or even angry and the rank of your cafe will fall.
Another feature is that you can get help from other players when you can't do all of the duties, and vice versa. Join the Chiefs Club and cooperate with others.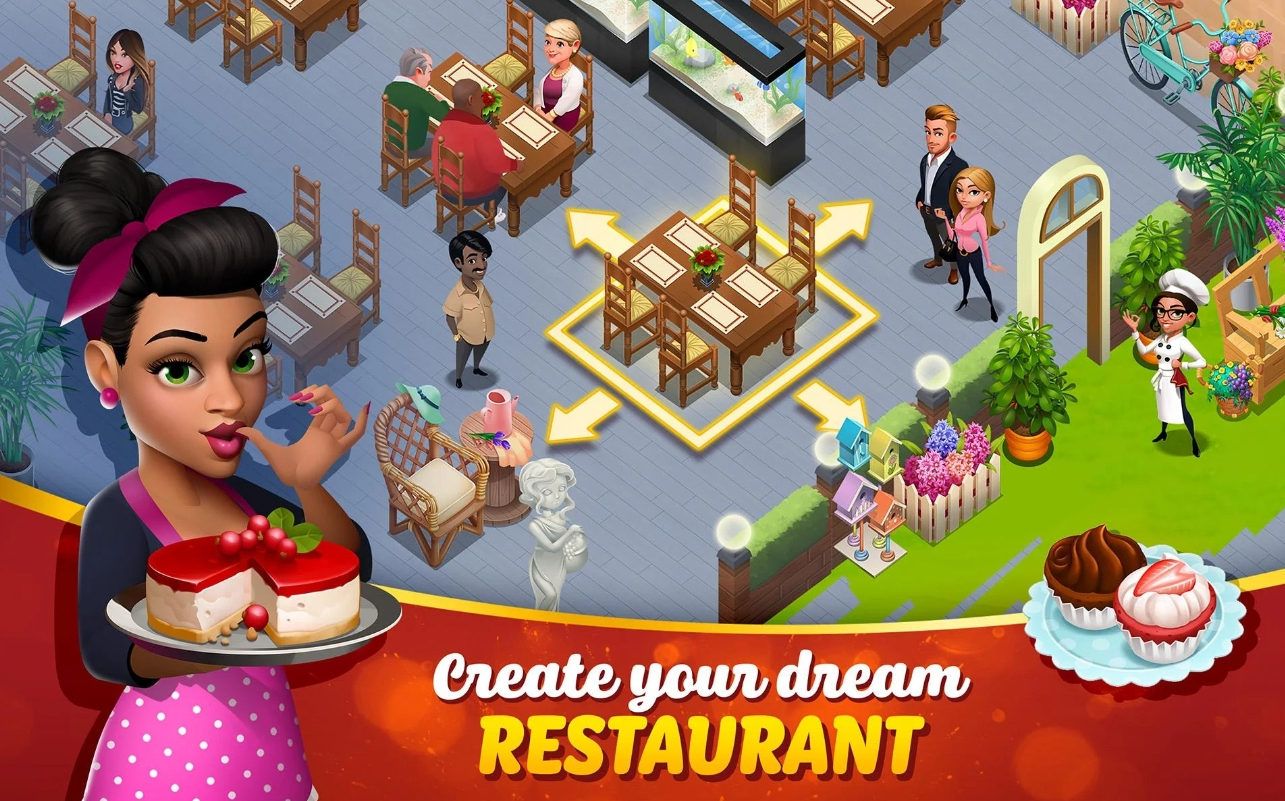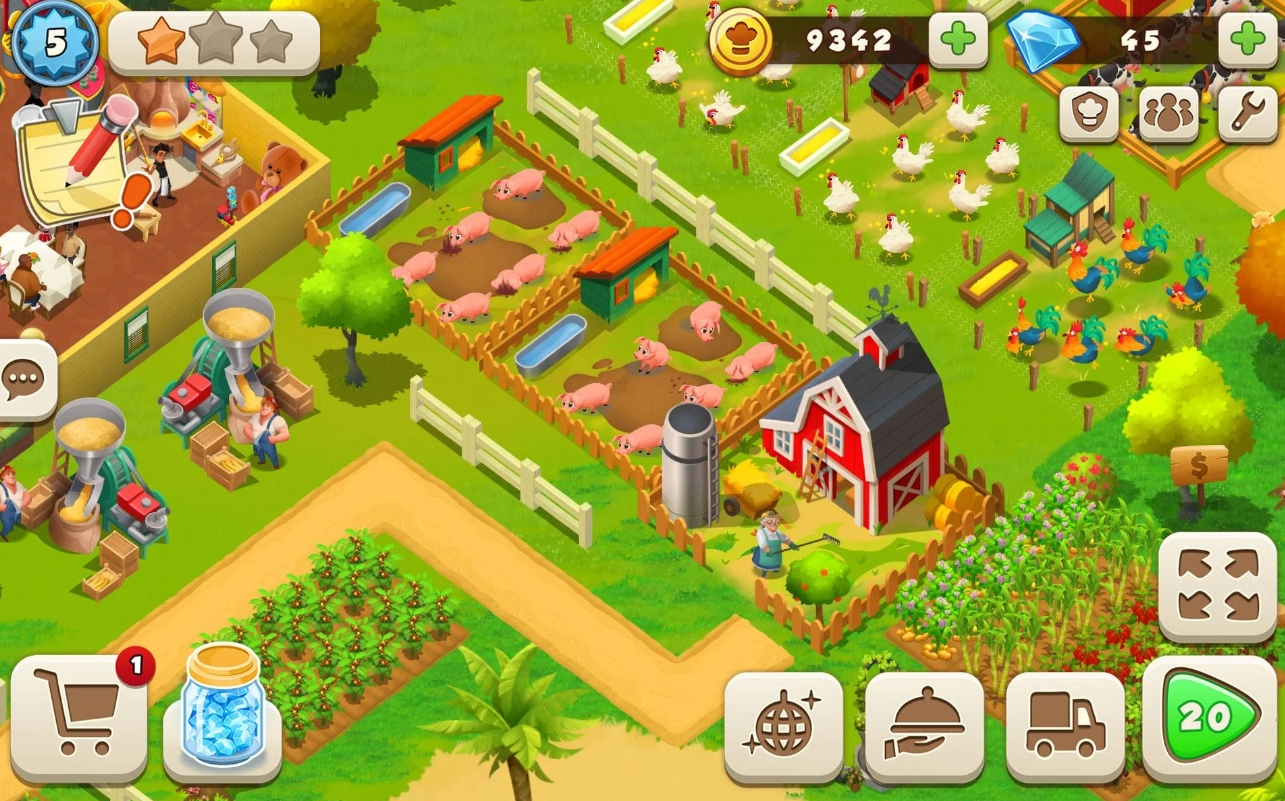 Check also: 9 Best Pizza Shop Games
Own Coffee Shop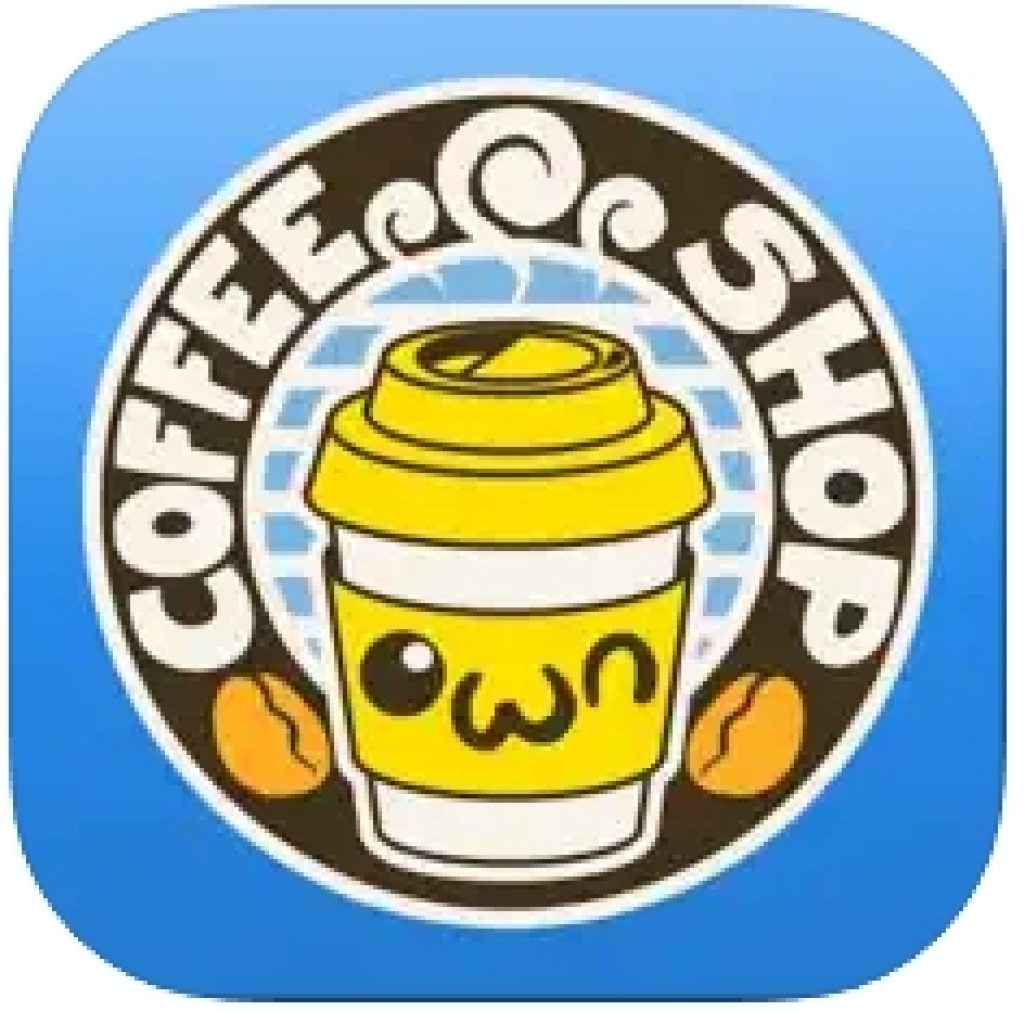 If you have always dreamed of being a rich businessman, you will like this app. First of all, it helps you to start your own coffee shop without any investments! It sounds like a joke, but in this game it's easy. Just click on the "start" button.
In the app, you can invite visitors, but you can call the best baristas and coffee experts too. They will try your coffee and food and then rank your cafe. If they highly appreciate your work, the number of visitors will increase.
There is an option of opening a whole web of coffee shops in different places. If you do it, the profit you make will increase rapidly.
Another feature that should be mentioned is the graphics of the game. Its cartoon-like style makes Own Coffee Shop so unique and original. The only downside is that the game can be downloaded only from Google Play. iOS users can not enjoy it.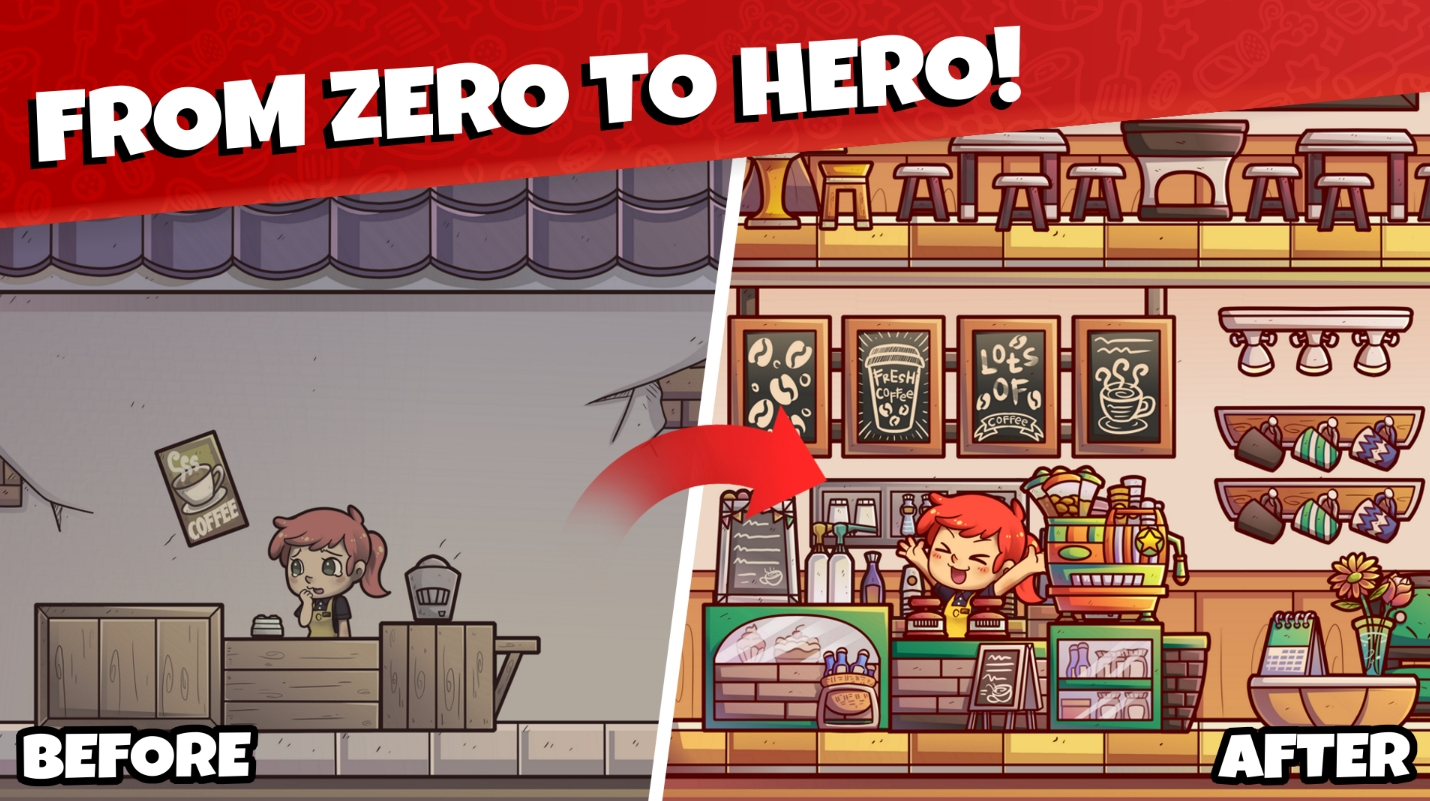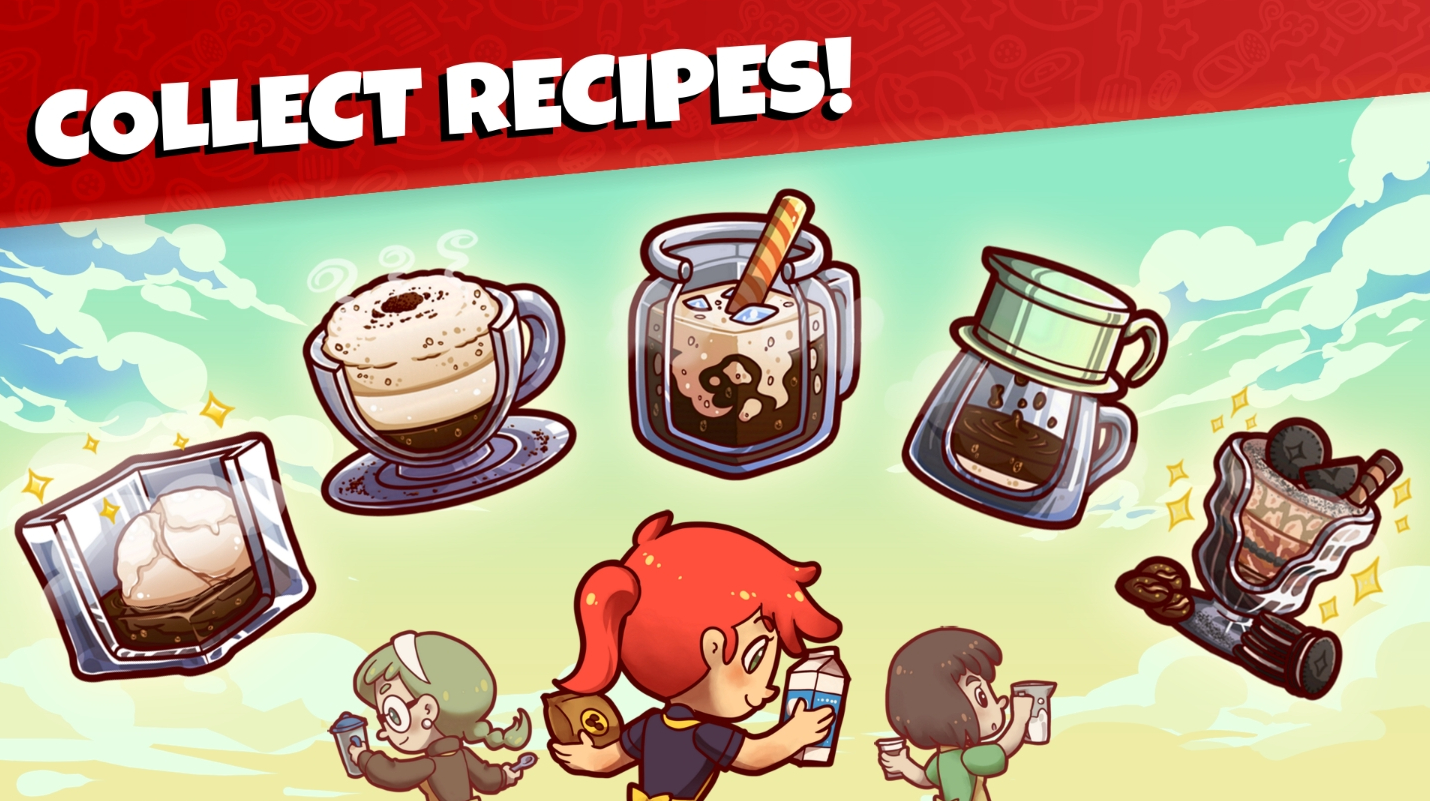 Idle Café Tycoon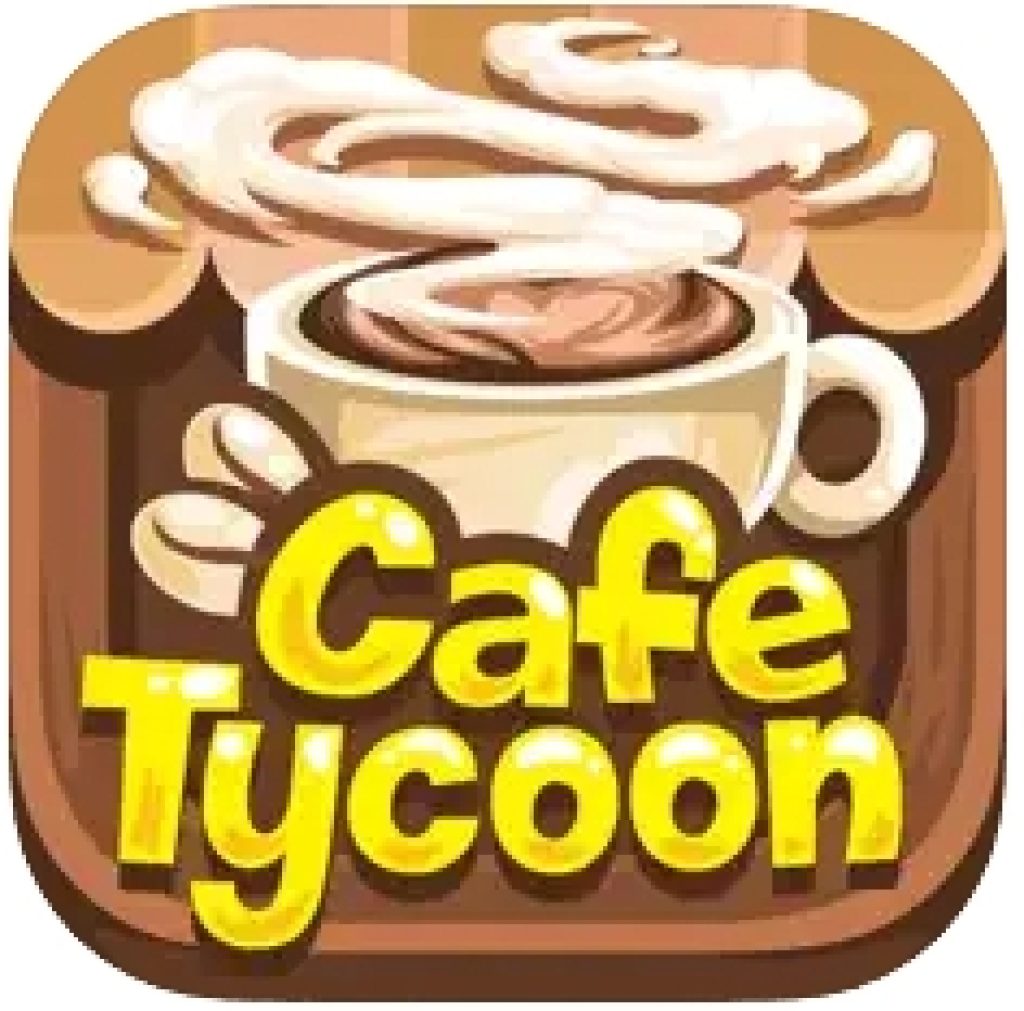 If you would like to know what kind of administrator you would be, try this app. Here is a great opportunity to practice the skills of multitasking: you need to hire baristas, waiters, and other members of the staff, control the quality of food, create your own menu, and decorate the café.
When you are successful enough, you can either build another café or add another floor.
You don't have to wait for the visitors to come. Just tap on the café when you feel like inviting a new client. The income you will get can be active (when you are playing the game) and passive.
When a good business strategy is set, passive income can be higher than active one! You can also change the style of your café. The more you play, the more furniture you unlock. This is why use every opportunity to improve the space of the coffee shop!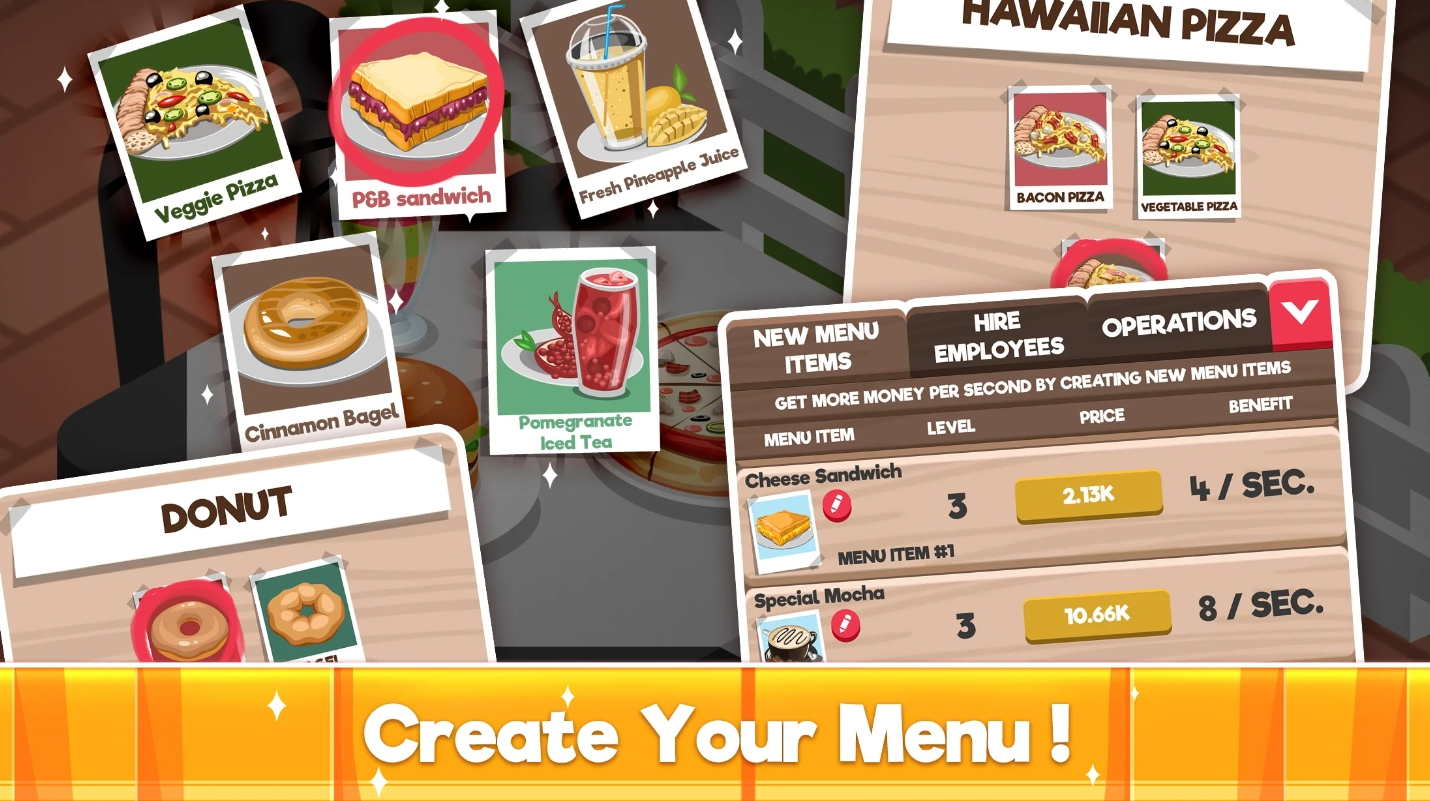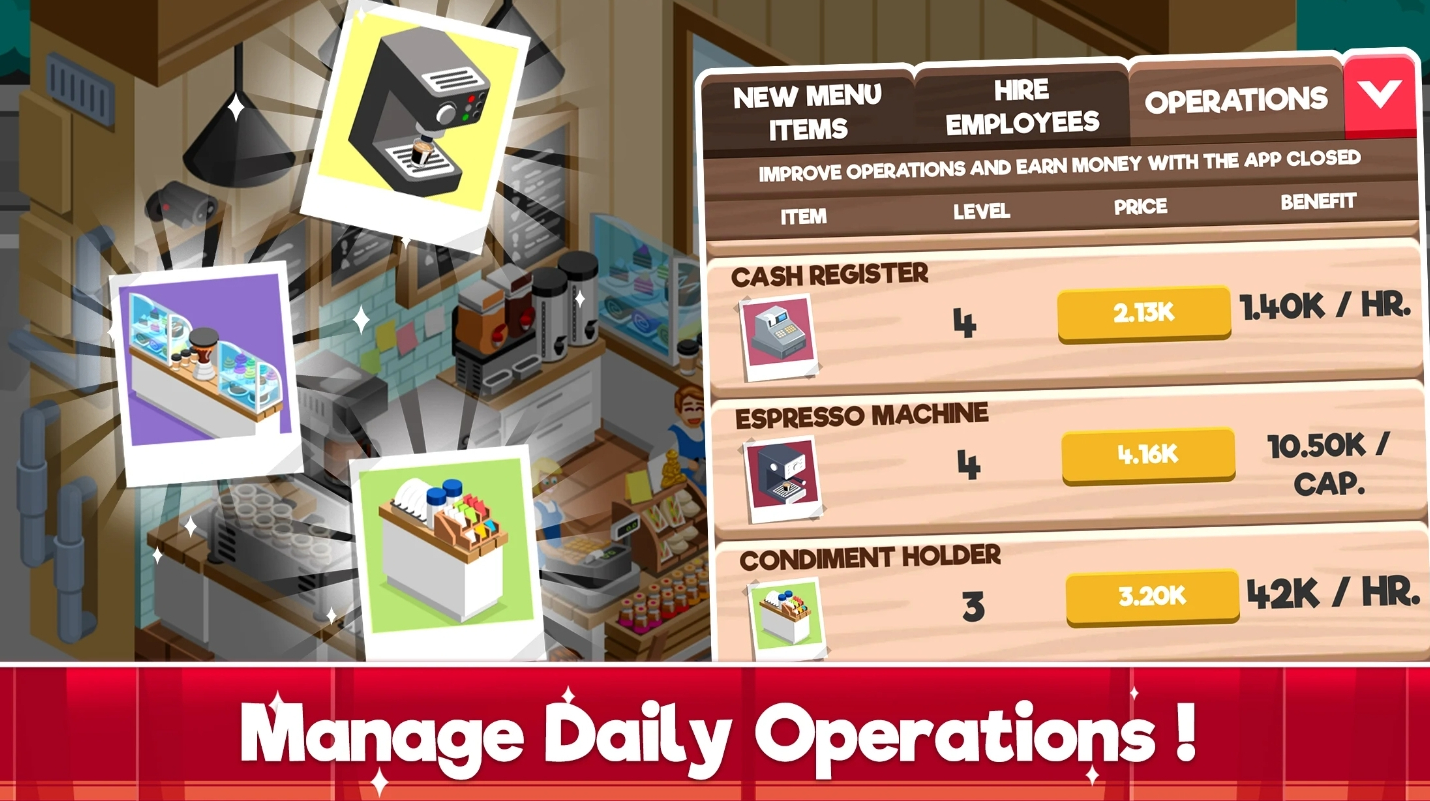 Coffee Break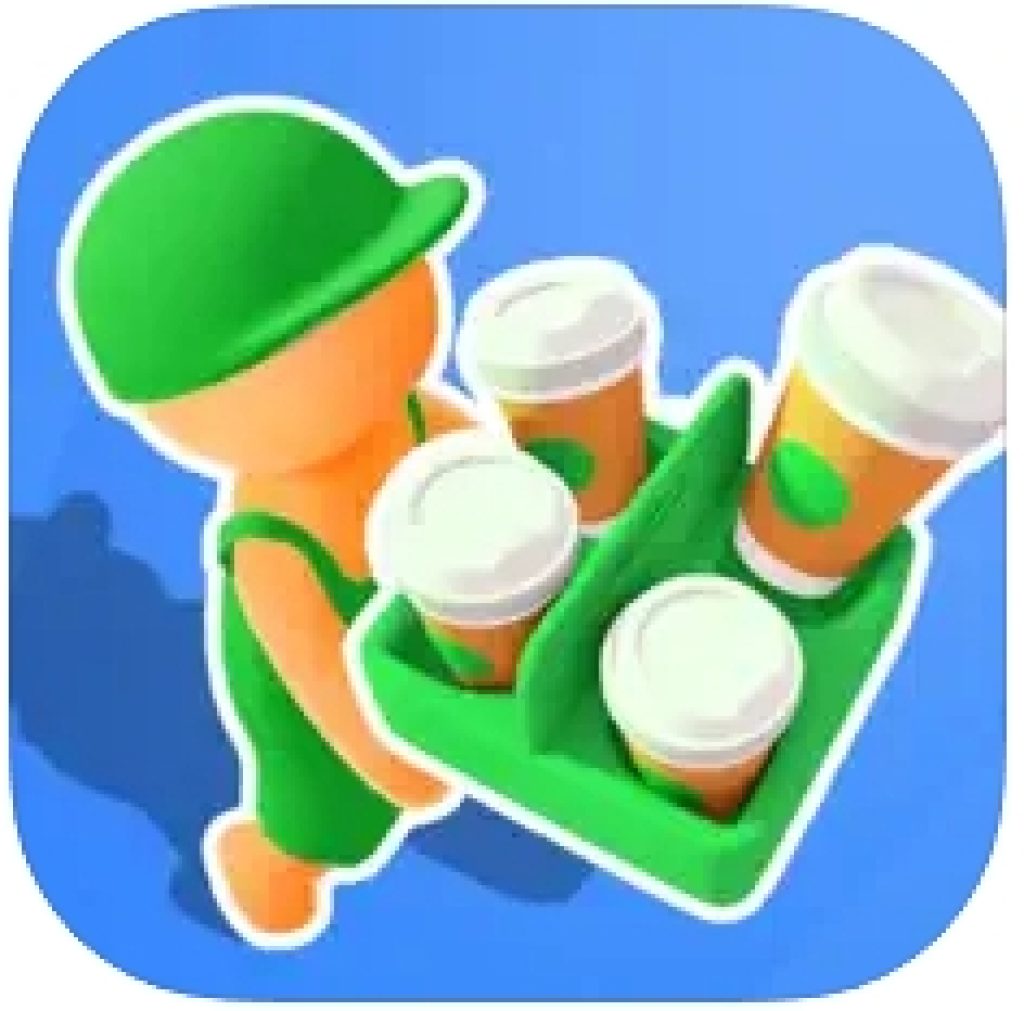 That's a coffee shop sim that lets you build your own coffee empire. Your main point here is to make sure all the clients get their orders on time, and that all of these get done correctly. You start with a pretty short menu, so it's simple to get into the playing and find your pace.
As time goes on, you'll earn coins that can be exchanged for expanding your menu or renovating the space. As for the menu, you'll be able to add more drinks such as tea, hot chocolate, lemonade, and all that. You can also use the coins to hire new employers to handle all the clients.
Plus, you'll need to make sure your place is clean and all the tables are ready for the customers. At some point, you'll be able to build a full-on drive-through to manage more clients right away.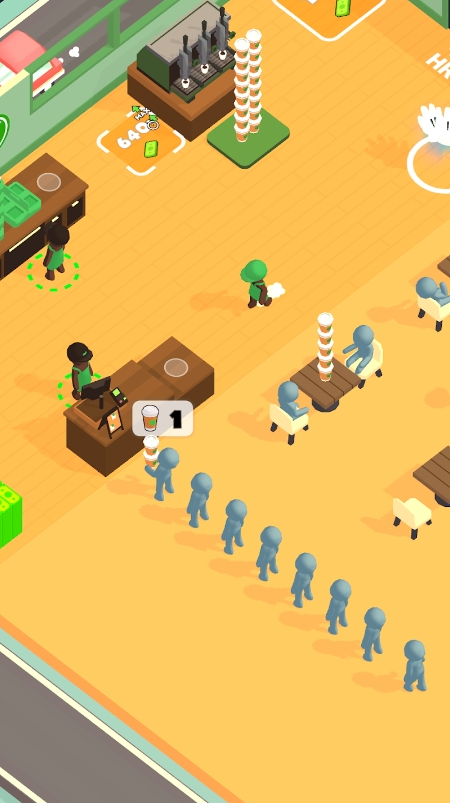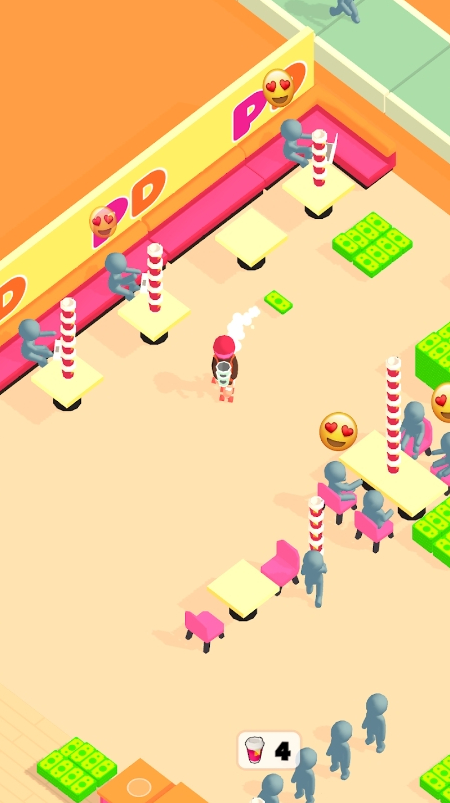 Idle Coffee Shop Tycoon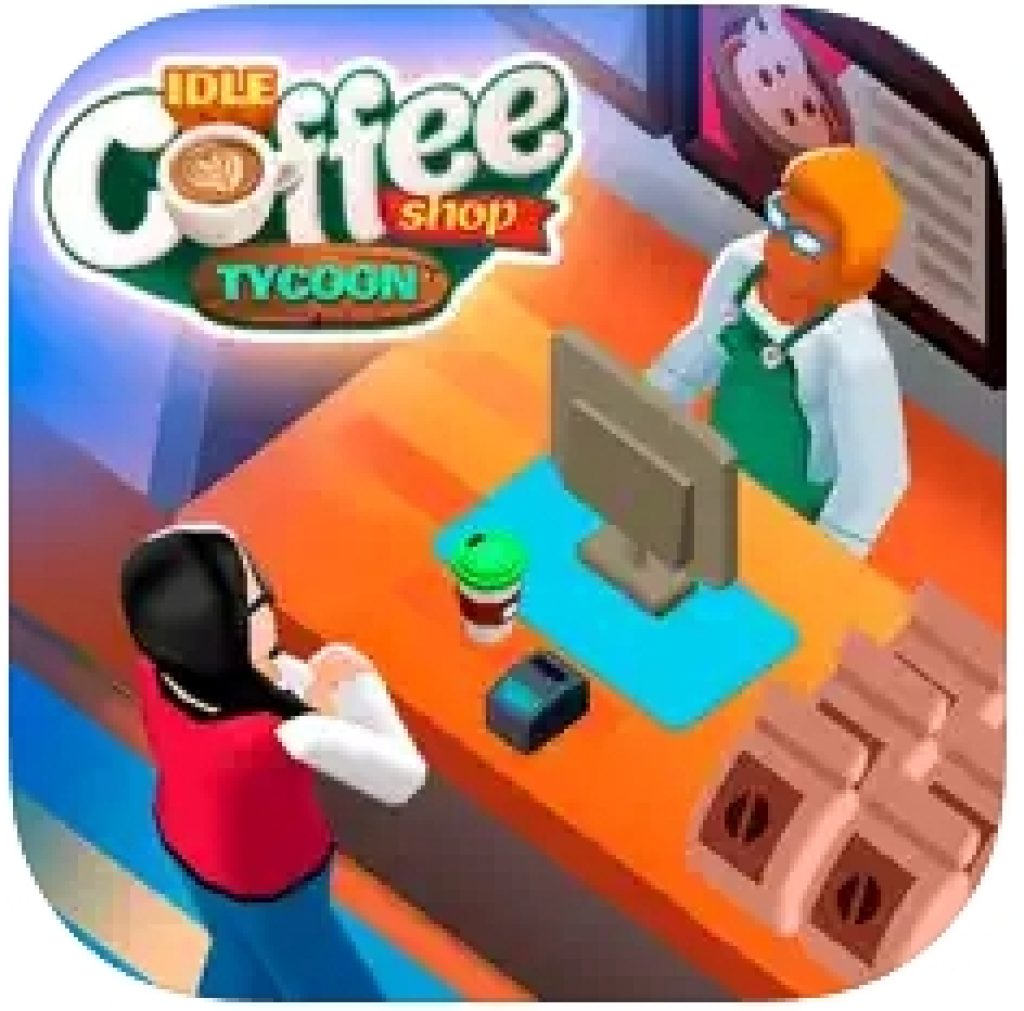 Wonder how you'd cope with managing an entire coffee shop chain? Well, this app lets you get the expense. It lets you go through all the steps of managing a coffee shop: from finding the place and renovating it to expanding the menu and hiring staff.
The cool thing about this game is that it lets you harvest natural goods in the orchard. You'll get to build a full-on garden to grow coffee seeds, veggies, berries, and whatever else. You'll get to control the entire production processor for all the essential ingredients.
As you move forward in the game, you'll unlock new recipes of coffee along with snacks and desserts to serve on the side. Here, you'll need to contact external businesses to get all the supplies.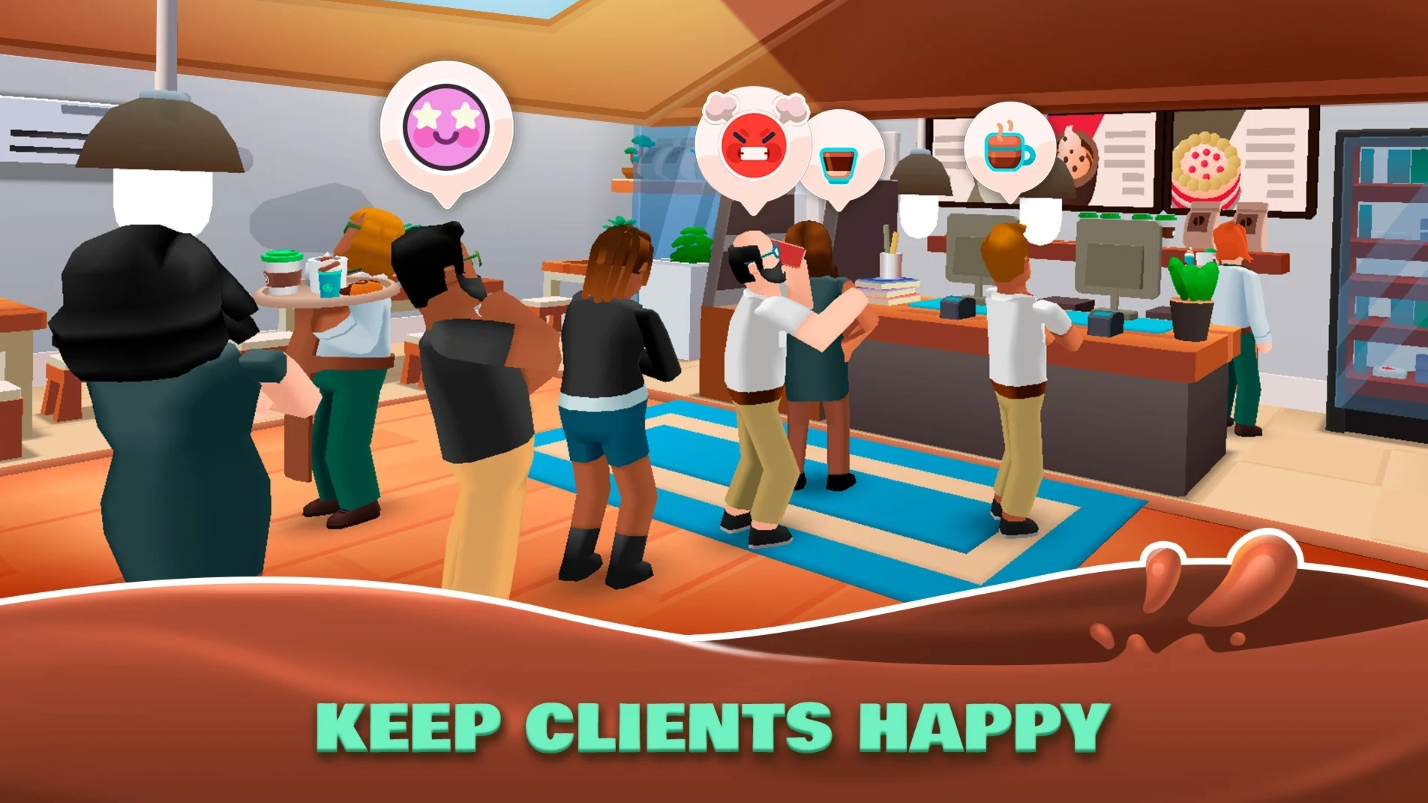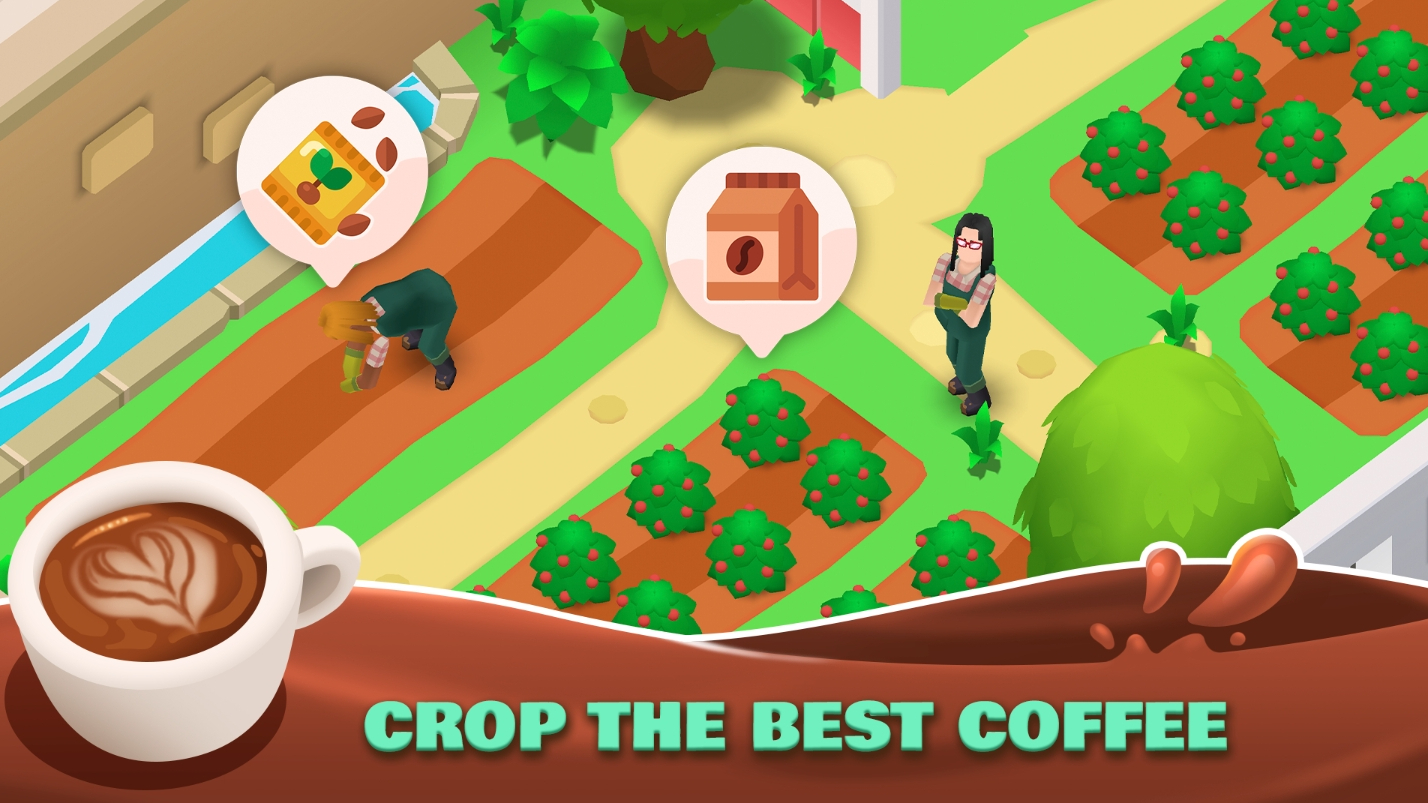 You may also check: 11 Offline Cooking Games
Cafe Paniс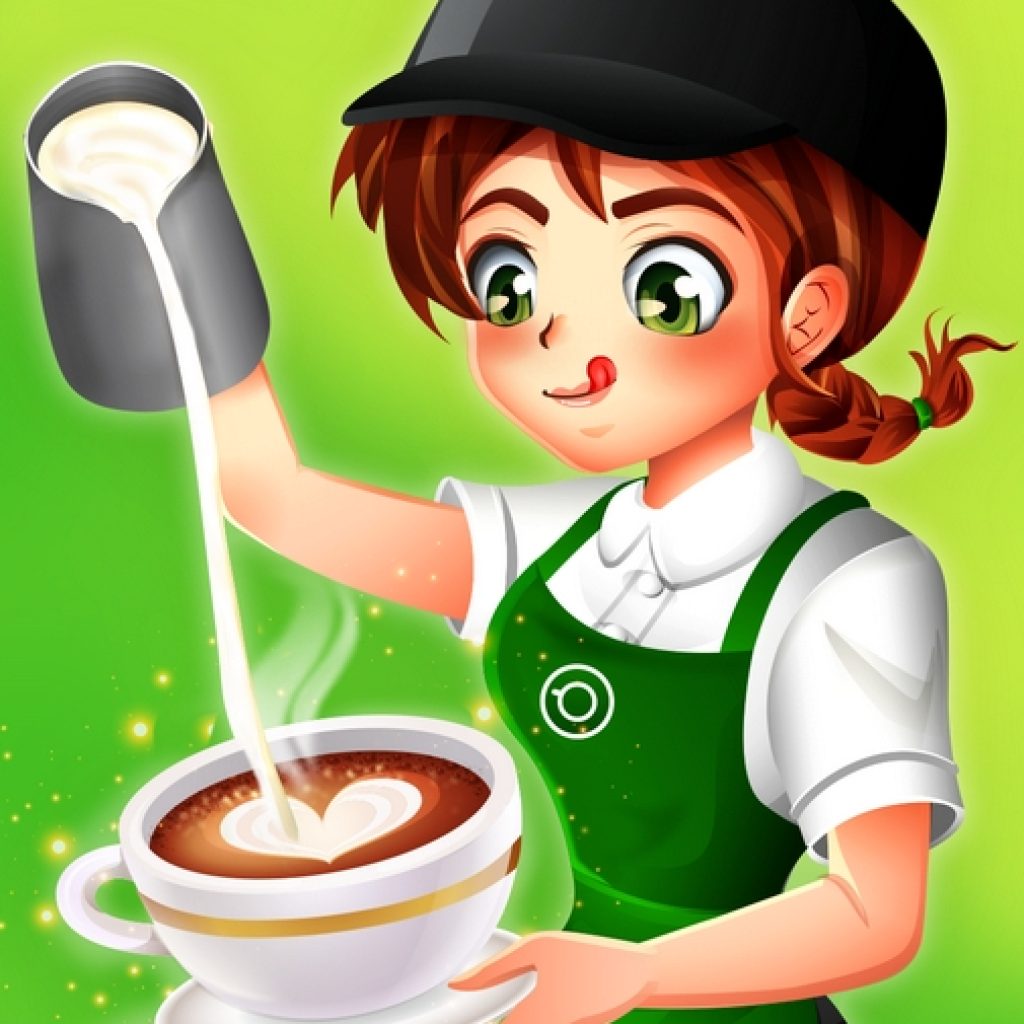 And lastly, there's a management sim game that lets you get a virtual coffee shop under control. Along with management, the app lets you fully experience what its like to be a chef. You'll get to unlock and learn new menu items, learn international dishes, and all that.
The game is incredibly long, there are literally over 700 levels to go through. Herewith, you'll get to turn your little coffee shop into a full-on chain and open up to 20 restaurants.
As for the recipes, there are over 350 options to unlock, and you'll need to make sure you get all the ingredients for every single one that is on the menu. You'll also need to keep track of the employees and the condition of your place.