In order for a man to look really attractive, careful care is needed for his appearance, as well as the selection of good matching clothes. However, in addition, attention should be paid to physical activity. This article will present a series of the best rated workout apps for men.
And more workout apps for everyone can be discovered in this article.
FitOn Workouts & Fitness Plans
FitOn Workouts can without exaggeration be called the best app so that you can both keep yourself in shape and lower your weight or reach a higher level of training. Thanks to the optimized functionality of the utility, you can train in absolutely any place.

What else you can find here?
A unique training techniques with a focus on cardio loading, yoga and Pilates, developed by qualifying athletes with active professionals. In addition, a special tutorial is provided for each of the exercises in order to perform each training element efficiently and correctly.
There's an individually personalized training plan for each user, which allows you to systematically achieve all the goals set; smart filters allow you to set only the directivity you need, for example, reduce weight, increase muscle mass or simply relieve stress after a difficult day.
A developed app interface, thanks to which it is very easy to find the necessary types of training, as well as the ability to filter training based on the number of years, growth, frequency of high-speed power work and even loads on a certain part of the body.
A built-in unique meditation technique that will help you develop both physically and mentally. In addition, thanks to this type of training, you can improve qualities such as peace of mind and clarity, as well as improve the state of the body for more productive sleep.
A training with different time intervals depending solely on the user's desire. Don't you have time to do a full-fledged hour-long workout? Not a problem, because the app will be able to break it into three or even six equal parts in order for you to drop calories in the required volume.
There are the except training videos, the program provides various motivating inserts that can raise your mood and improve your emotional state, as well as return the desire to improve.
The opportunity to share your progress on social networks by the type of Facebook, as well as to get into the top best athletes of the week based on the results shown, because constant rivalry is the best catalyst for progress both physically and mentally.
Usability of the utility on any device, be it a TV, tablet or phone, as well as an interesting option to record your training process for subsequent increase in coverage and the ability to show all your best qualities and will.
If we combine all the above, then we can say that FitOn Workers is the best option for both a beginner who wants to start maintaining good shape, and for a professional athlete who is now on vacation or wants to rehabilitate after any serious injury. Download this app and see it with your own eyes.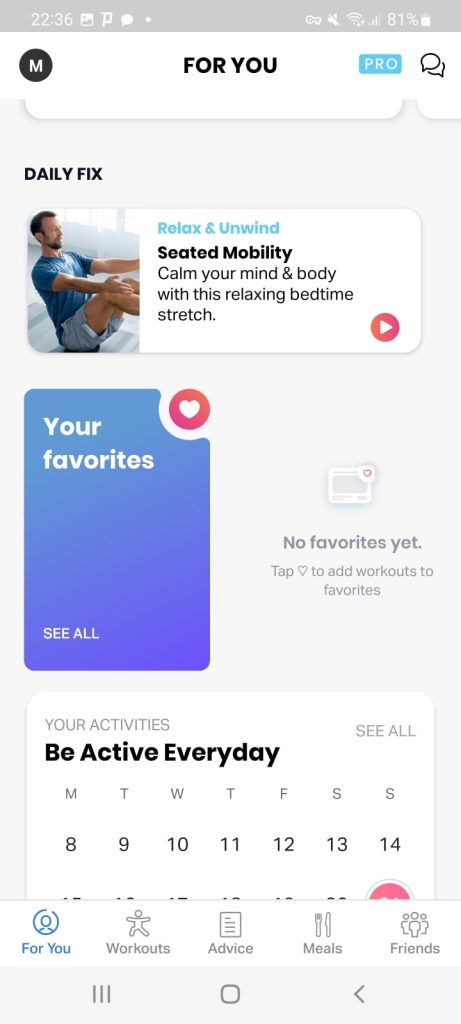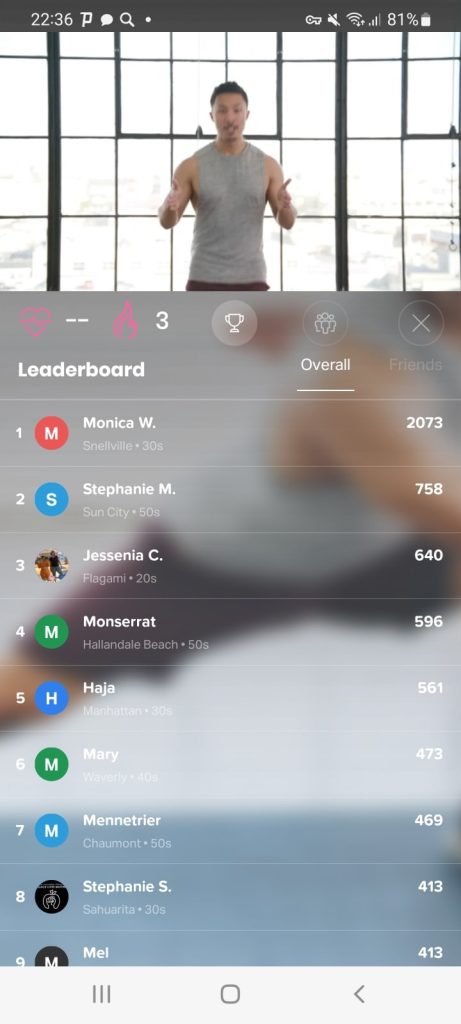 You may also like: 9 Best random workout generator apps for Android & iOS
Peloton – Fitness & Workouts
If you are tired of the constant lifting-work-evening-sleep routine and do not know how to diversify it, then Peloton will be an excellent solution to your problem. Thanks to this app, you can significantly improve your fitness, as well as get a real thrill from power work.

Some of the most important options of this program are:
A wide range of different exercises that are performed by professional instructors in live broadcast mode or pre-recorded video files. It is worth noting that you will be able to get an individual training session on demand, but only by agreement with coaches.
The selection of real specialists in their field who have many years of work experience. They are also former or even current professional athletes; through consultation with them, you can identify your strengths and weaknesses, as well as improve them with a competent approach.
Huge variability in the choice of training at the moment, be it cardio loading, speed and power work or rehabilitation exercises to return to the previous level. During your workout, you will be able to turn on your favorite music, which will give you additional motivation.
An opportunity to improve your running skills with the help of instructors specializing in athletics marathons. Professionals will be able to take into account the level of your training, and then build an individual training plan that will help to increase the speed and distance traveled.
A smart analysis of your progress over a certain period of your training days, which allows you to read data on how many improved certain physical indicators, such as the speed of running on short distances, kilometers on long or even the frequency of accelerations.
A unique utility function that allows it to calculate your heart rate under loads. However, in order for it to be used, you need to connect a special monitor using blues, followed by synchronization with the device
The opportunity to share their successes on various social networks, as well as train as an instructor in any field of sports. By becoming an instructor, you can get unlimited experience, a good team, as well as emotional rest from the routine
To sum up, we can say that this app is really worthy of the user's attention due to the wide range of its options, as well as the elaboration of training and an individual approach to each person. Try to practice at least once – and you will understand how much you will gain with the constant use of the utility.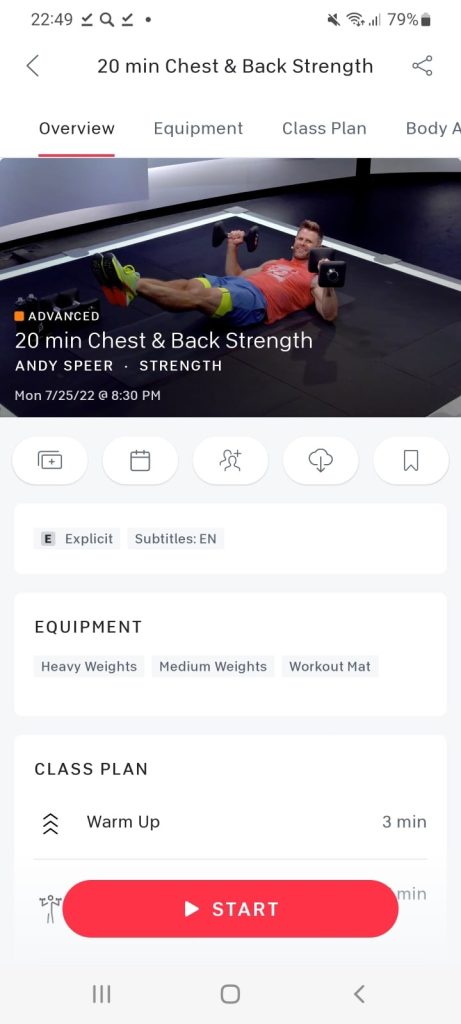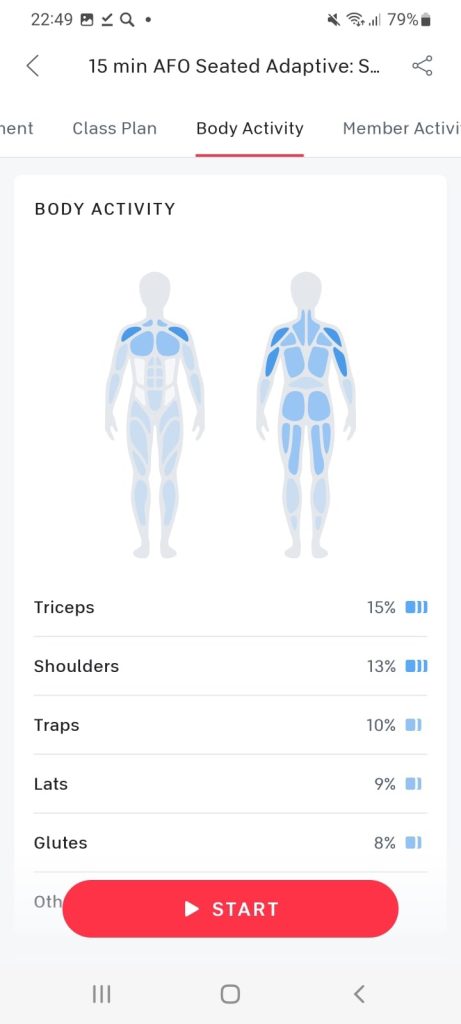 Fiit: Workouts & Fitness Plans
Fiit is a great option to keep your fitness on track, as well as improve your flexibility and get rid of stress by combining the pleasurable with the rewarding. A user-friendly interface, coupled with a selection of different levels of training, will help you see sports from a new perspective.

List of options to focus on:
Division into four levels depending on the level of training of the user:
usual for those who are just starting to get acquainted with sports – beginner for beginners who know the basics;
average for those who know their strengths and weaknesses;
and advanced for professional athletes.
Developed cardio loads, which can be tuned to absolutely any goals, depending on the user's desire; for example, it can be burning fat, increasing muscle mass, or lung training, including non-stop and interval cardio.
Strength work, including exercises with different weights, resistance training, as well as work with dumbbells and weights to build muscle mass, which allows you to gradually form muscles and strengthen all nodes of the body.
Training processes with sports such as yoga or Pilates, allowing you to develop muscles and get perfect stretching, do work with breathing, as well as a number of spiritual practices that allow you to clear your mind and combine mental work with physical.
There is a unique plan layout involving two, four, or eight weeks of intensive training to maximize all currently available physical skills; the utility has a rating of the most productive users, which is updated every week and gives an additional incentive.
If you connect platforms such as Garmin or Wahoo, you will have the unique opportunity to track your progress towards your goals. As a good addition, there is the ability to run the utility on your TV, which will make it possible to study the exercises in more detail.
As a result, we can conclude that Fiit will appeal to absolutely any user from a beginner to a professional, because thanks to the developed functions and a pleasant-to-use program interface, everyone will be able to set themselves some kind of goal and achieve it.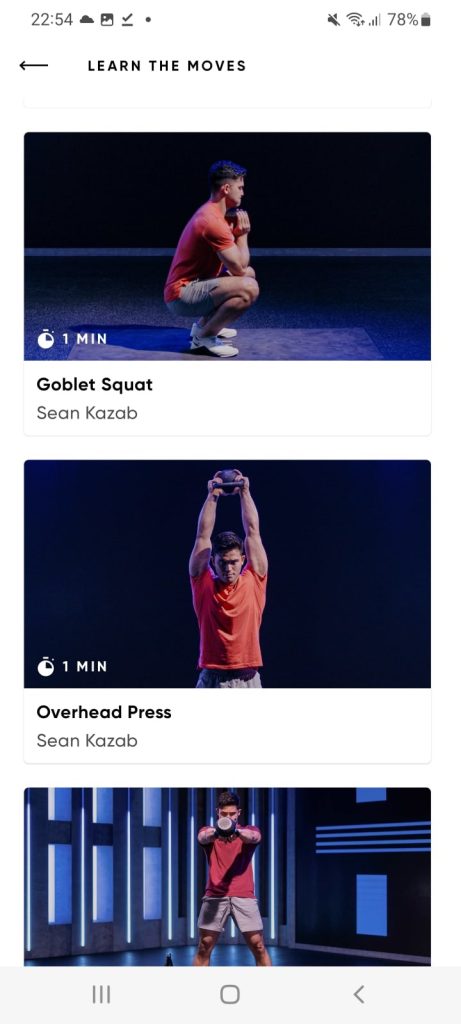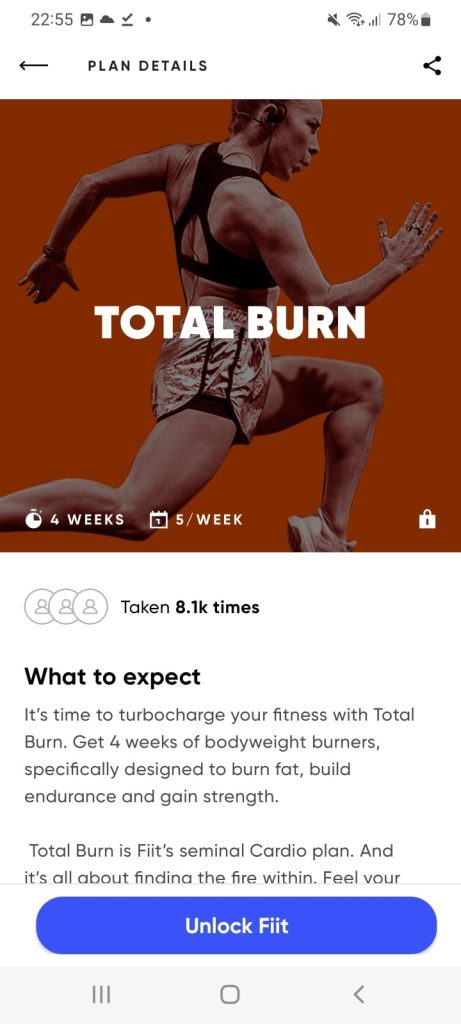 Gymshark Training: Fitness App
GymShark is a very good option so that you can immerse yourself in a library of different workouts and dramatically improve all your physical performance. If you take into account the professional approach that the developers were able to implement, the utility will become a good assistant to you.

Several of the most important program options are:
An abundance of different individual training plans aimed at developing physical aspects, for example, running speed, weight limit on one hand or coordination; for each workout, recommendations are provided for those who have already tested such loads.
Optimized filters to find the exercises you need in minutes with just a couple of finger movements, you can find exactly what you need, given the inventory currently available, as well as the location.
The presence of a rating showing the trending training processes and those exercises that the largest number of users chooses. In addition, thanks to the option to select more than 10 different training plans per day, you can diversify your routine.
A multi-level system that allows the program to find an approach to both beginner and professional, depending on the user's performance. You can try any load and adapt to the hardest workouts over time.
Tracking your progress to identify the skills in which you are most successful with those in which there is a certain regression. In addition, this option also allows you to determine the errors that you make on the way to your goal.
Combination of personal training in accordance with the developed plan both in the hall independently and with the coach. This approach allows you to increase your productivity, because app strengthens your skills, and the coach corrects them in the right direction.
Gymshark is one of the best apps for lifting individual physical skills from virtually scratch. Diversify your routine with this program and take your first step towards a truly worthy hobby that allows you to develop yourself.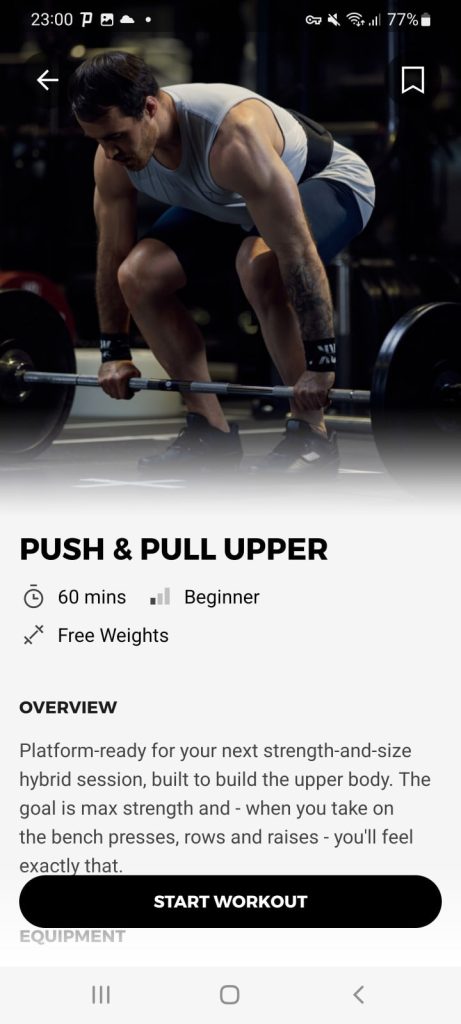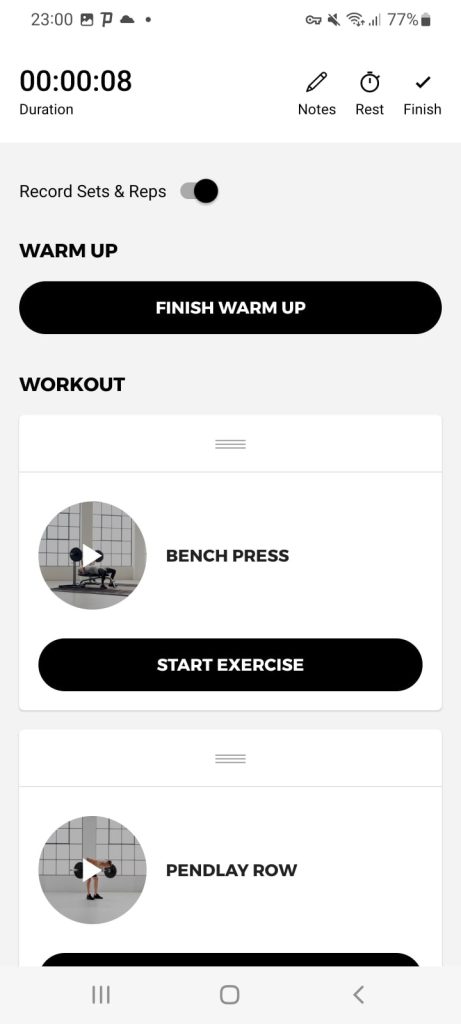 You may also like: 7 Best butt workout apps (Android & iOS)
RepCount Gym Workout Tracker
This utility is simply designed so that you can continuously improve your physical skills and structurally approach your form. This app implements everything that athletes of any level need: advanced analytics, coupled with beautiful design and developed options.

It is worth paying attention to such utility functions as:
advanced tracking tool that allows you to track and analyze all your training statistics in detail, from the time spent in the hall to various details by the type of weight used and many others
cardio analysis of dropped calories for a certain distance, as well as the time and duration of certain maximum points (points at which explosive work was kept within the highest limits)
a unique option to build your individual plan from scratch by using the finished sample or adding each exercise separately with a certain number of approaches and repetitions
additional motivation in the form of your constant progress, because if you train consistently, then you increase your performance, thus breaking your previous records
availability of the history of absolutely all your workouts, including the time spent on each exercise, a description of the number of repetitions and peak points, and the days of the week on which you were most productive
If we combine all of the above in one word, then it will definitely be the word – "quality," because the app has been holding a leadership position in the development of physical data for many years, which indicates that the developers have really done a tremendous job.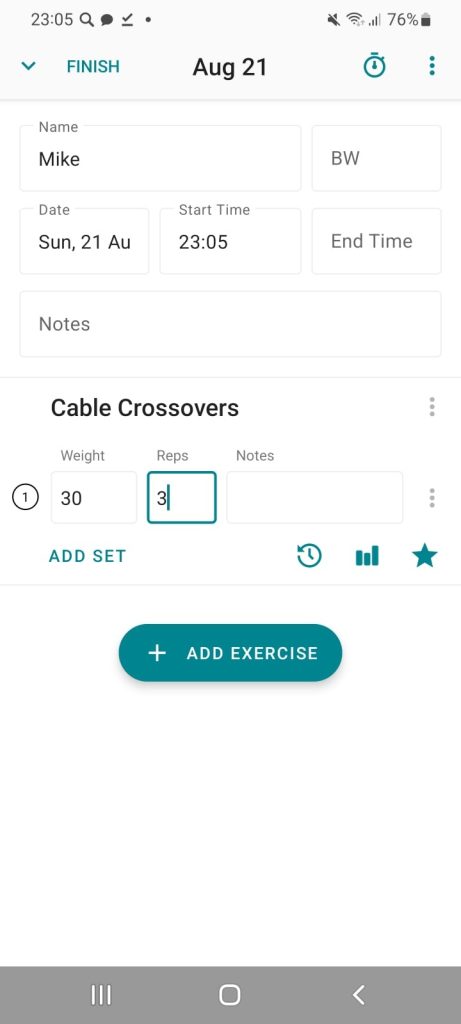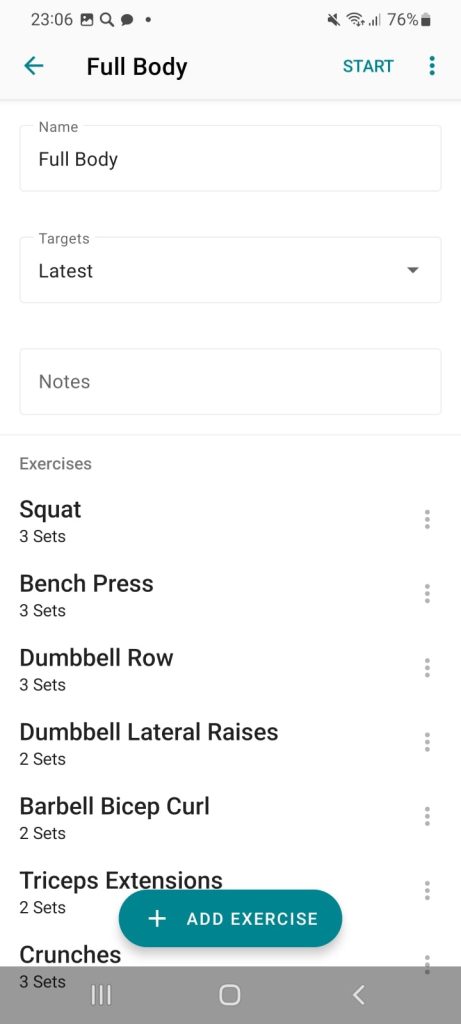 STRNG
STRNG is the easiest option to diversify your daily routine with any physical activity. Thanks to a well-developed interface, as well as a correctly implemented approach, you can enter a good physical form very quickly.
The most important option of this app is a well-worked training plan in disciplines such as pilates, yoga and many others. In addition, there is an option to select a personal workout with an instructor so that you get the maximum exhaust from the workout by performing all the technical elements.
Thus, the developed functionality of the utility, coupled with the unique approach of each exercise, as well as the selection of training for the athlete level, makes this app one of the best in this area.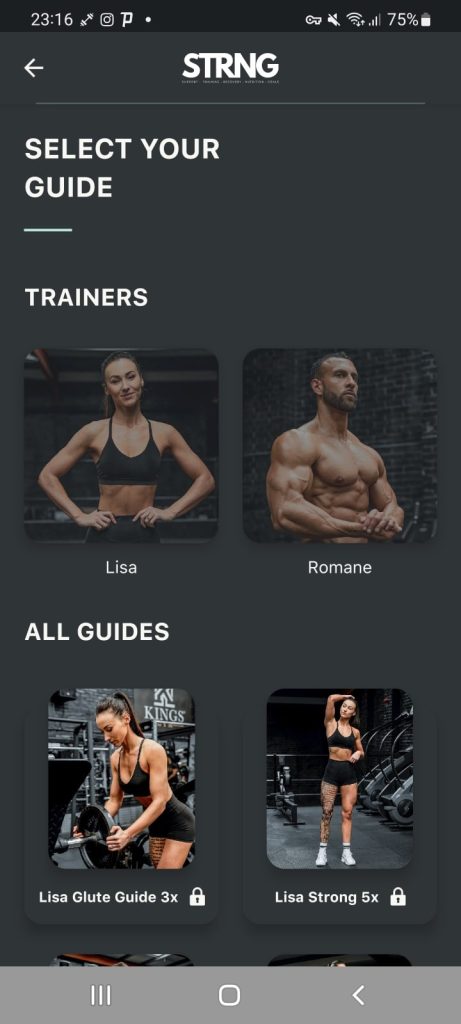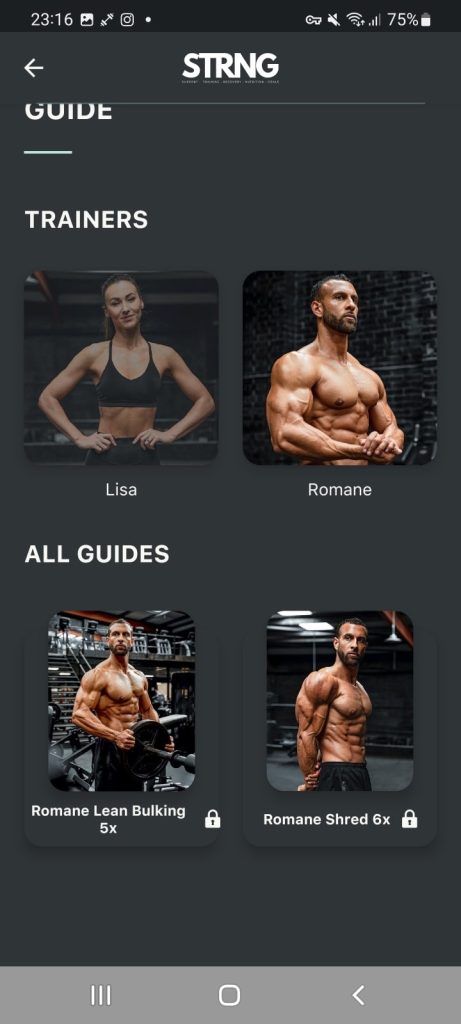 HIIT & Tabata: Fitness App
If you ever wanted to get a competent approach, analytics and progress of your physical development, in a word, approach sports wisely, then this app will be a real find for you. The optimized functionality of the utility allows you to train regardless of where you are.
One of the advantages of this program is the presence of a deep analysis of each of your workouts, which includes the duration, the number of circles and repetitions, as well as a description of the performance of exercise.
All training programs were developed by professionals in their field. To summarize, we can say that thanks to this app it is possible to reach a new level of physical development, which is confirmed by the positive reviews of many users.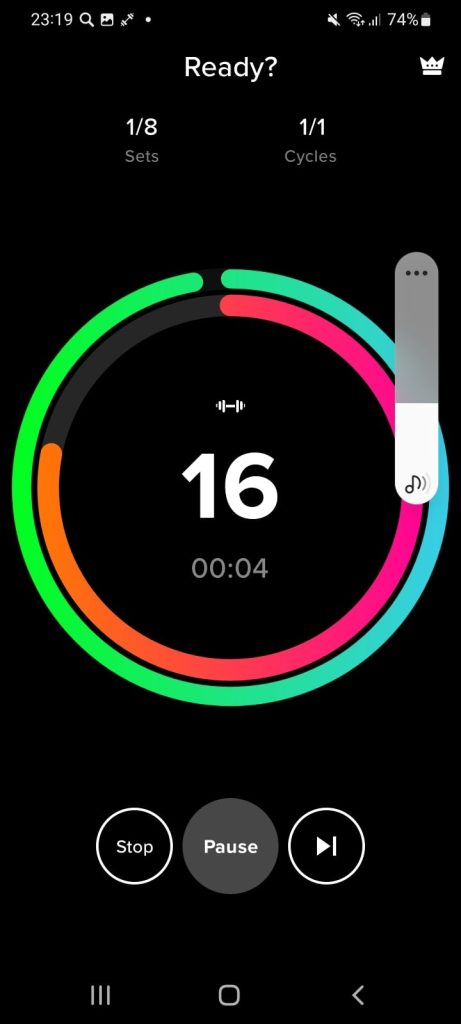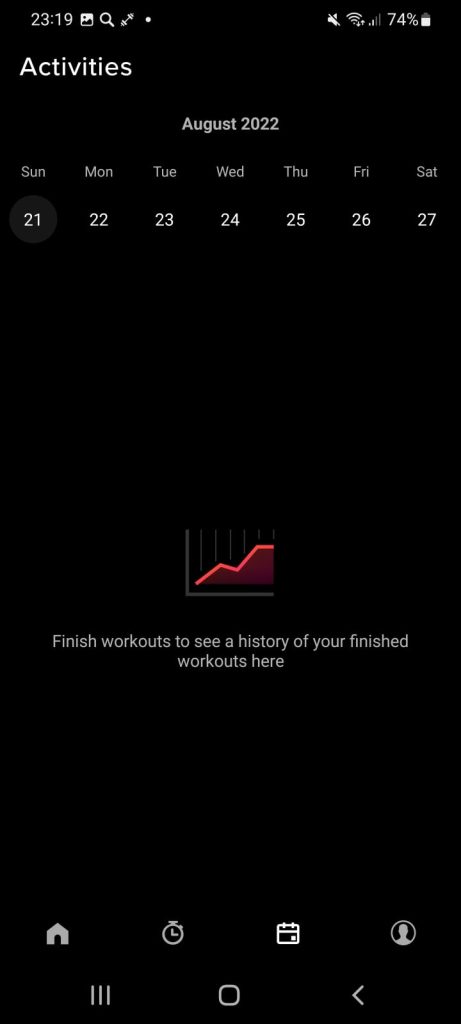 BestFit Pro – training plan
In order to competently and usefully conduct a training session, it is necessary to comply with a number of important aspects, especially the training plan. BestFit Pro will give you this opportunity thanks to training processes developed by professionals with good qualifications.
This program allows you to both train to support your physical fitness and train as a trainer, because everything in the app is designed in such a way that as you strengthen training and add new exercises, you get all the necessary knowledge to be a trainer.
A nice bonus of this utility is the presence of various training plan algorithms that allow you to train any problem areas. Try using this utility at least once – and you will instantly see the result.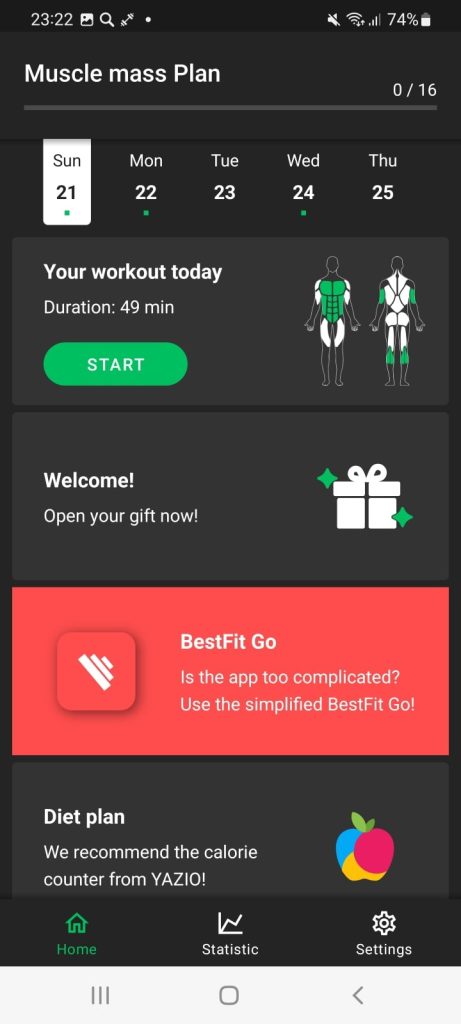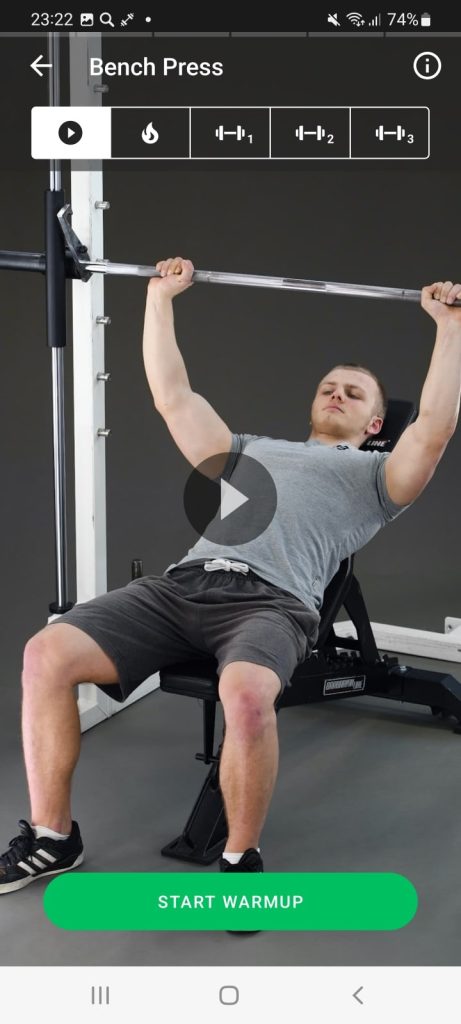 Total Fitness – Home & Gym Training
Total Fitness is a great way for all sports fans to systematically achieve their goals, as well as maintain good fitness. The functionality of the utility allows the user to competently approach the performance of various trainings.
One of the most interesting advantages of this utility is the presence of more than two hundred different exercises with training tutorials, which includes a description of the exercise itself, which muscles it uses and animations.
Thus, this utility is very well suited for those who want to find a new interesting hobby and distract themselves from the already routine. In addition, you can adjust the training plan for your employment.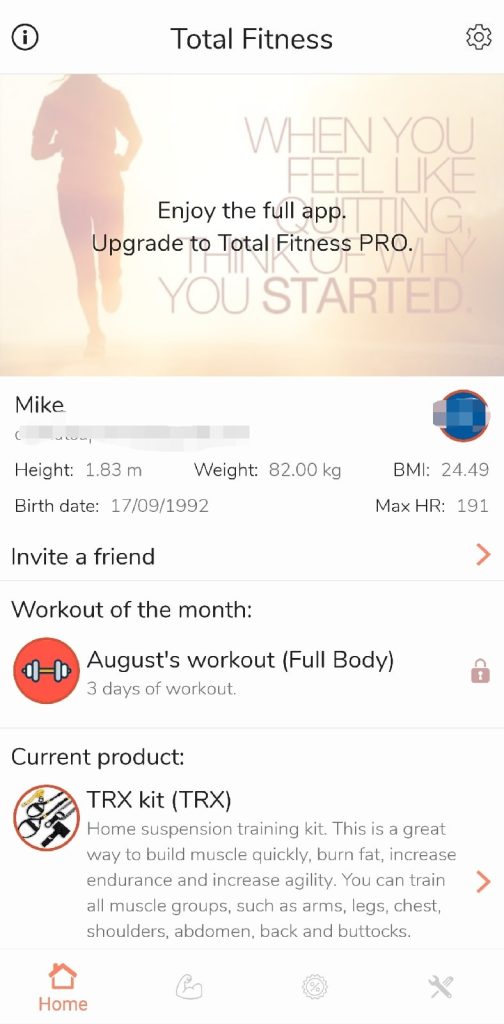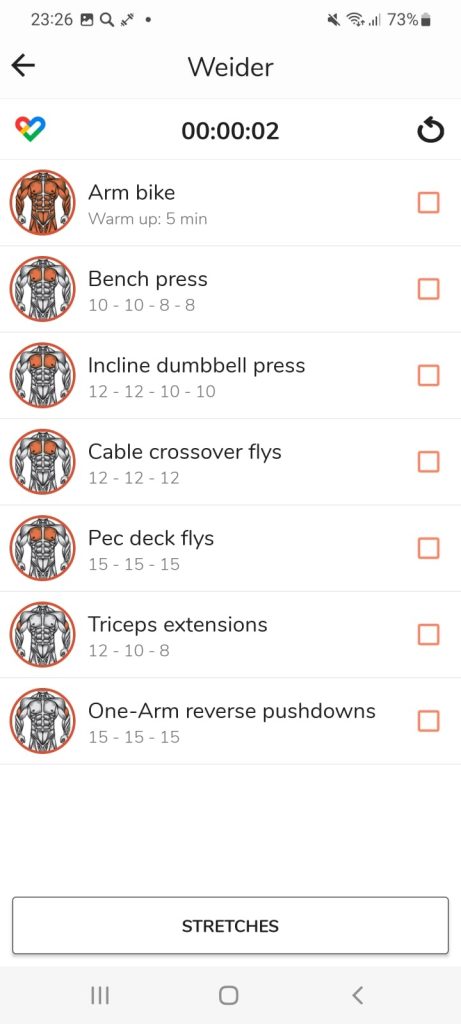 Hercules: fitness and bodybuilding
This program is considered one of the best apps for individual training, because it contains absolutely everything in order to get the maximum benefit. Built-in timer, variability in the choice of strength and fitness exercises qualified by muscle groups – in a word, everything you need.
A nice bonus of this utility is the fact that you can take notes on your work right during training, which will identify problem areas and give the necessary load in order to improve their performance. If you made a mistake, edit the results.
Summing up, we can say that Hercules will help you quickly pump your muscles, as well as track your progress using a smart tracker that captures absolutely every workout.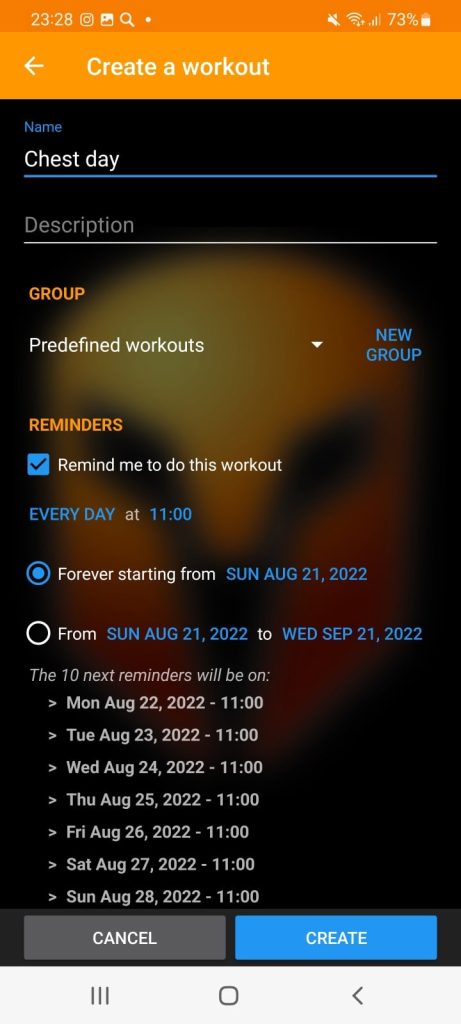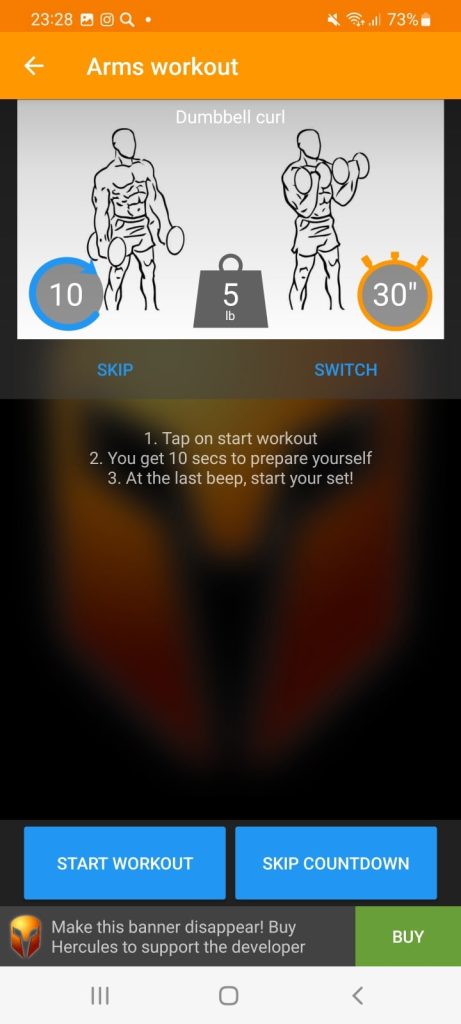 You may also like: 11 Best workout timer apps for Android & iOS
FitSW for Personal Trainers
This app is really unique in its kind, because it fits two different types of athletes at once: both coaches and trainees. With optimized features and a convenient FitSw interface, you can develop a long-term workout program, schedule and even a meal plan.
The app allows you to track your progress in a particular industry thanks to a built-in tracker that analyzes all your movements during the training process, as well as the number of approaches and repetitions. All training history data is saved for individual viewing.
We can conclude that this app is worth attention, if only because not every program has such a detailed analysis. Download FitSW and move on to the next phase of your fitness development.