There are numerous reasons why would people need a sperm donor app. Maybe someone needs a sperm donor or an egg donor? Or there's a need to find a co-parent? Anyway, there are multiple communities of those willing to start a family, and here we have listed the best sperm donor apps for the USA.
And for better control of your health we recommend to download a health insurance app.
Just a Baby
Just a Baby is one of the biggest and fastest growing communities of the type. Sperm donor apps now use the same technology as dating apps do – all you have to do is to swipe and create matches. If you would like to start a chat with someone, just swipe right to like the profile.
With the help of the app, you can find not only a sperm donor but also an egg donor, an embryo donor, a co-parent, or a surrogate. The service can list the donors that are located nearby, or you can opt for a worldwide search option.
The platform is also suitable for offering one's help to couples and singles to build a family. The whole process is confidential and private.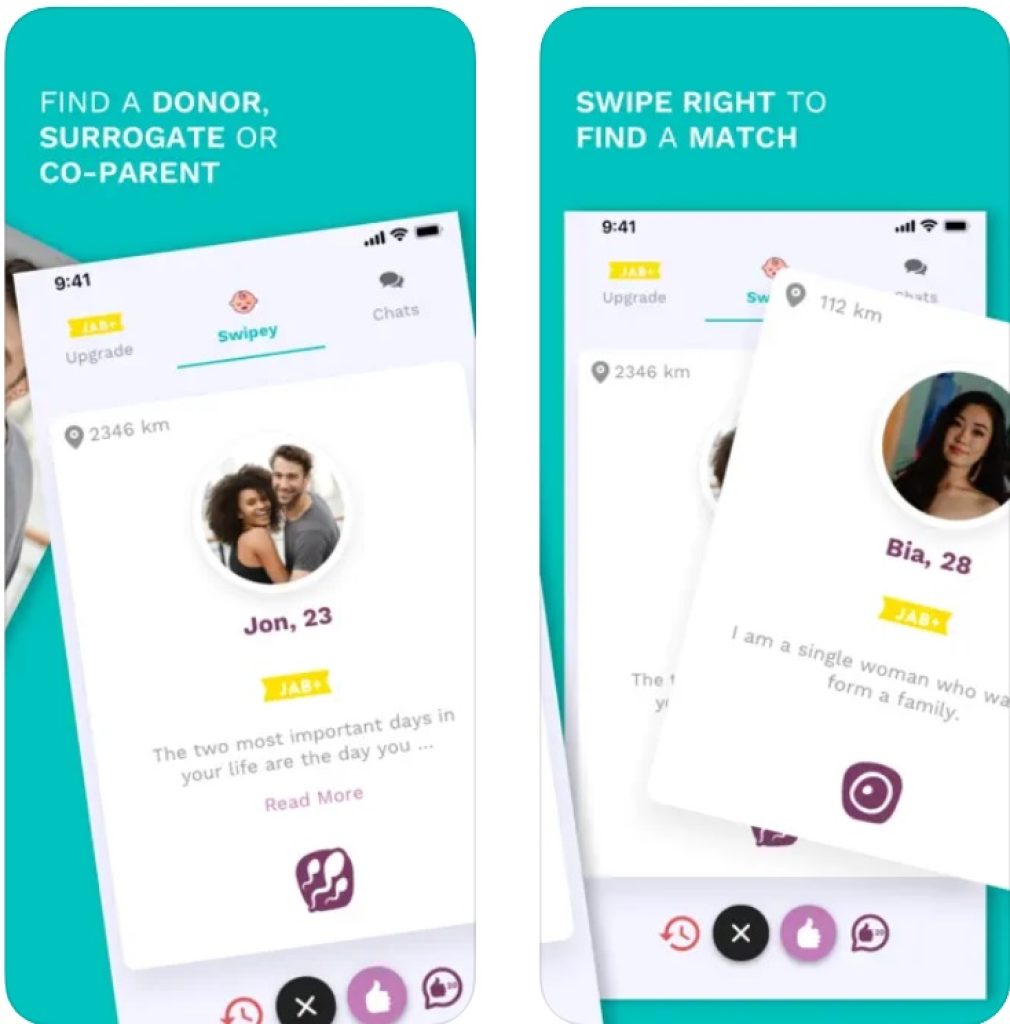 You may also like: 8 Best Pregnancy Calculator Apps (Android & iOS)
Zeta Fertility Network
As it comes from the name, Zeta Fertility Network is more than just a regular sperm donor app. It's a complete community of sperm and egg donors, surrogate mothers, and the experts in the industry who are always at hand to help with family planning.
The app has an extensive database of donors, as well as necessary facilities like clinics, egg and sperm banks, or donor agencies. This database, called the Zetabase, uses its own Zeta Matchmaking algorithm to find a suitable clinic, a doctor, and a donor with specified features, including hair and eye color, or other qualitative traits.
This advanced search filter is possible due to Genetic Screening: every person to become a member of the Zetabase has to reach the clinic offered by the service to complete this procedure.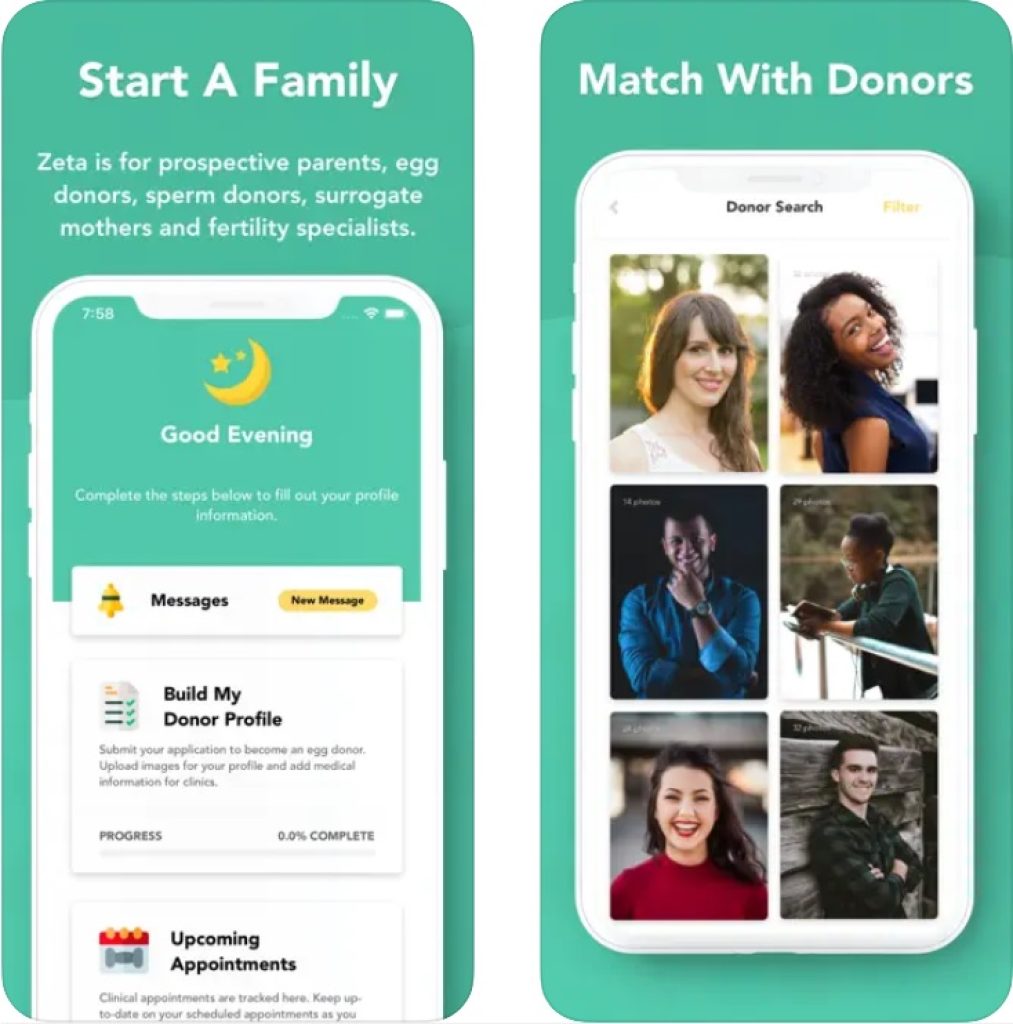 Co-ParentMatch
Another basic option provides a necessary set of options. Co-ParentMatch is a platform where it is needed to create a profile to choose a sperm donor or a sperm recipient.
During the registration process, one has to fill in the country of residence (the service is working worldwide), the region or state, and the city and tick what the platform has to search for.
As for the mobile app, it also uses the matchmaking system. Firstly, the algorithms offer some options according to the criteria, and then the user decides whether to create a match or skip the candidate.
Every profile has several sections including basic information, personal information, and profile details. A community member has to fill in the name, age, location, marital status, and so on.
There are also some slots for an ethnic group and blood origin, appearance (hair color, eye color, body type), education, and income.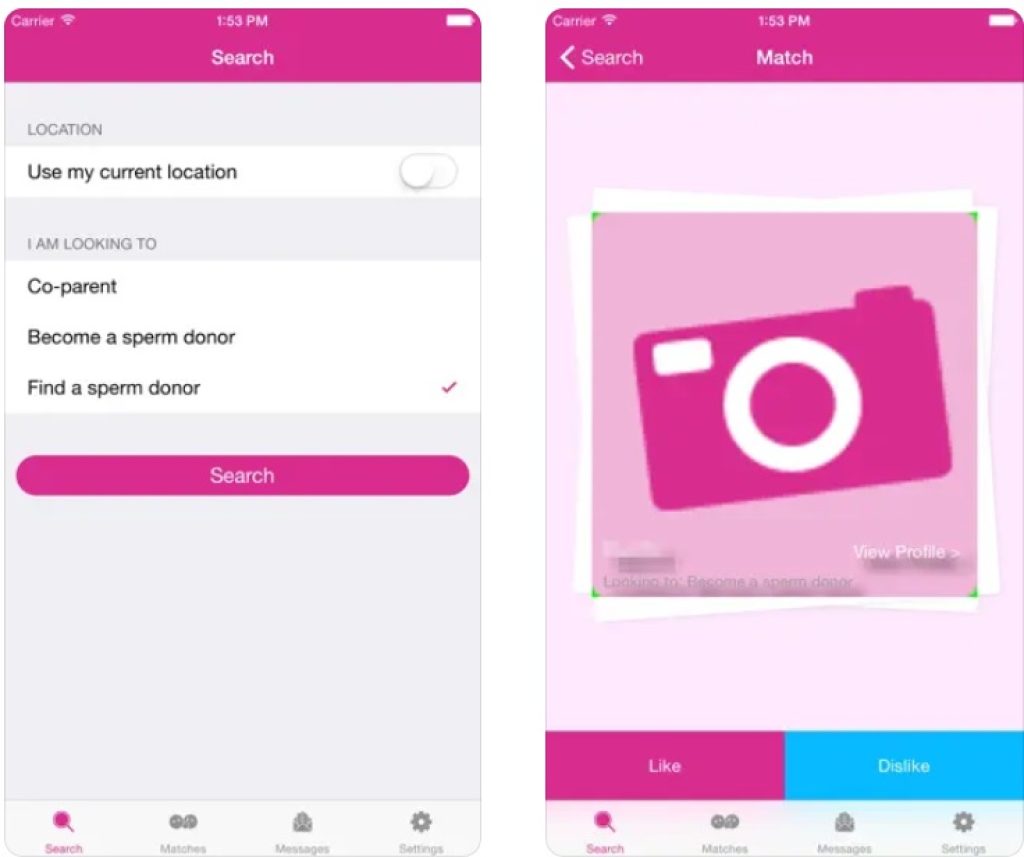 You may also like: 9 Best Pregnancy Apps for Dads
CoParents
It is a vast community of people who want to become parents and start a family with more than one hundred twenty thousand participants. The platform is said to be a social media that is used not only to find suitable matches but also to get informed on the details related to the topic.
The website offers an extensive database of materials regarding co-parenting and co-parent matches. There's also a separate section dedicated to sperm donation, as well as a forum where the participants can communicate and discuss donor availability in a particular town or region.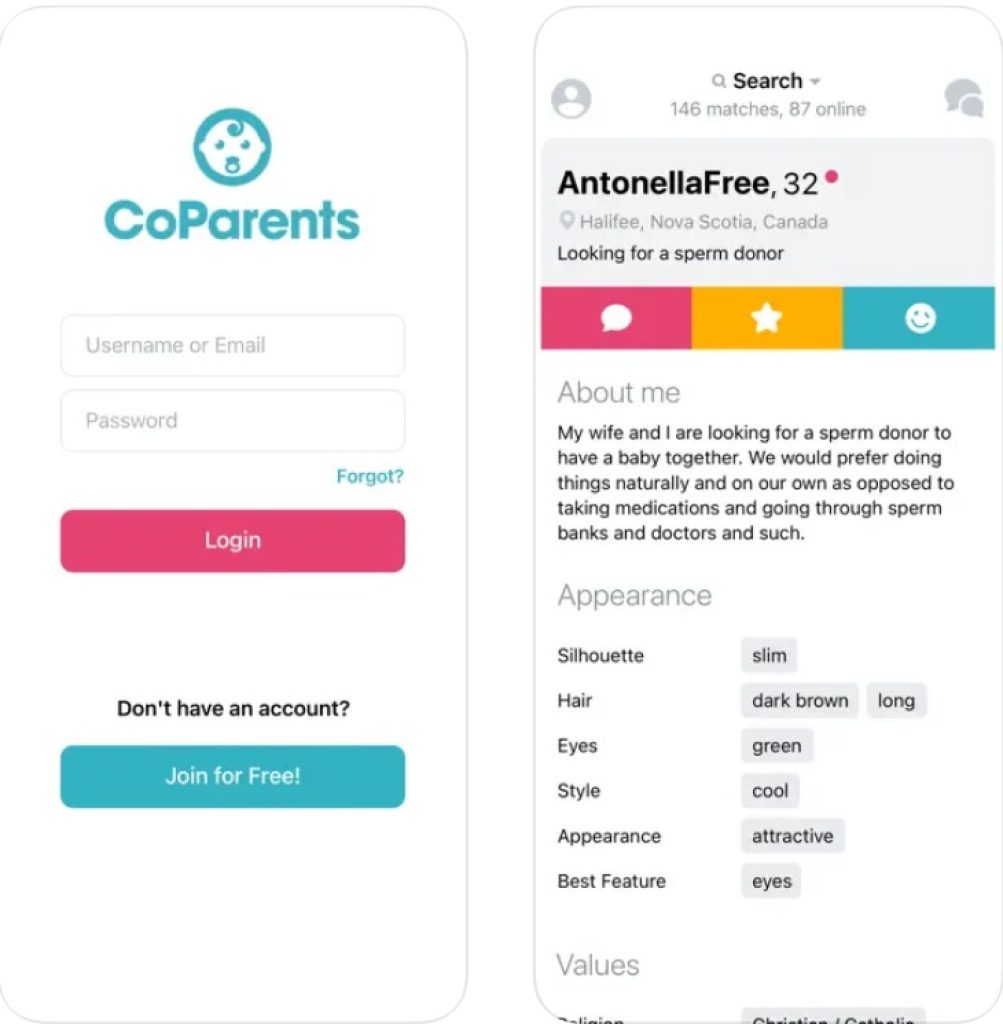 You may also like: 11 Best Single Parent Dating Apps For Android & iOS
Baby4You
The last service fits in the general picture of sperm donor apps. This platform is easy to use, and it detects your location automatically, so it searches for suitable candidates based on distance between a user and a potential candidate
There is one distinguishing feature. This platform combines a swiping method Tinder uses and can be used as a social media as well. Here users create posts, similar to those on Twitter.
They should write some details about their search, and they can attach photos. As in a basic social network, others can like the posts, share them and comment on them.
The app also has an in-built chat function and can send you notifications when you have a match or if someone happens in the search posts section.