Are you a fan of tank games and have a great experience playing such games on PC? Are you willing to install one of those games on your mobile device? Now you have this option.
There are hundreds of different tank games for both adults and children though we have selected the 11 best tank games for Android. Below you will find games with numerous different machines, weapons, and equipment.  We also added easy games that are suitable for little ones and irreplaceable for those who are seeking a stress-relieve mobile solution. 
You may also like: 11 Best Helicopter Simulator Games For Android & iOS
All of them are available for both mobile platforms and are easy to find. While some games are free others are paid. Check the list of best tank games for Android in 2023:
World of Tanks Blitz MMO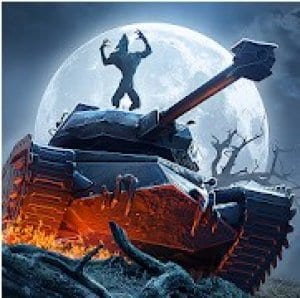 This is the best and most popular game in the Android market. Join the community of around 50 million players and dip in the battle of tanks. You won't find anyone who doesn't know the World of Tanks or has never heard about it
. All this is due to the enormous number of features that the game offers to a player. And don't forget that it's the most exclusive multiplayer game. All funs are in a rush to beat opponents.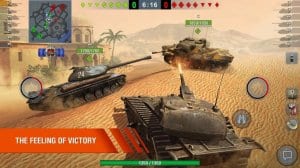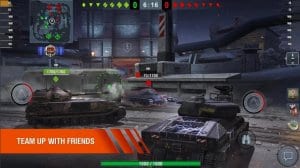 The game includes:
There are more than 300 different vehicles and the ability to upgrade them. Thus players often sell and buy vehicles like on the real tank market. They are all different from different ages with its uniqueness.
There are around 25 different locations. Moreover, landscapes are highly detailed and realistic with hills and cliffs, buildings, warehouses, deserts, and waterways.
Gameplays vary a lot and you don`t know what t expect next.
The huge variety of weapons and equipment. So, the game is far away from being dull and boring.
After all, you have a chance to gather troops with friends online to participate in battles, and tournaments, and get places in rating. The game is free but there are a lot of options to buy guns, equipment, and other things to upgrade tanks.
You may also like: 16 Best survival games for Android & iOS
War Machines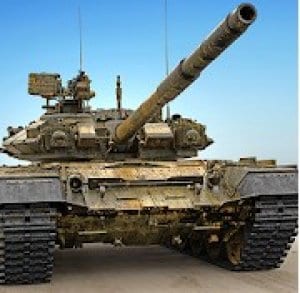 The next multiplayer game on our list is also one of the most famous tank games on the market of mobile apps. War machines is the game with fascinating graphics, exciting battles, and loads of quests. As the name tells us, the game involves you in a war where you have to fight against other players from around the world.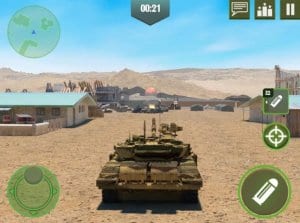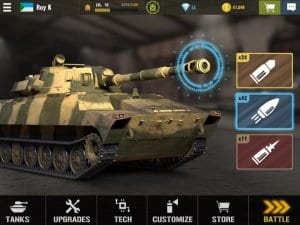 Use your tank to become a great warrior and win battles. Choose a tank that will suit your certain need: heavy and light tanks are made for different purposes and can perform differently.
Frankly speaking, the game has a lot of challenging scenarios. For example, 3 minutes of battles are set to beat as many tanks as possible during this short time. For this, you can set your own country setting to represent it in these battles.
There are team-based battles and one against others. You are required to use an internet connection for this game to get the maximum from it.
Free Battle of Tank Games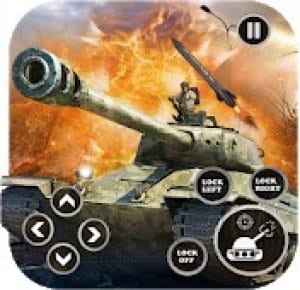 Battle of Tanks is a superb tank game with fascinating graphics and awesome gameplay. Be a part of a big army tank and try to fight against occupants and get back the piece. You will face a lot of obstacles during the game.
Enemies will wait for you around each corner. Besides, constant air raids from the enemy`s side will put more pressure during battles.
Of course, this game is considered a survival game. Lots of enemies are ready to attack you, defend yourself, and move forward destroying enemies` forces and machines on your way. Stay alive as long as you can, thus more progress will be done.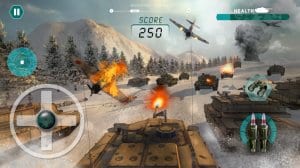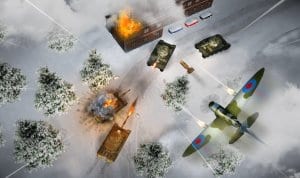 The developers have claimed that World War machines are used in this game. With this in mind, you will have a chance to play with tanks of that time though having a different scenario.
The game is for the real tank and war campaign lovers. The new multiplayer option is added to the game so the game will become more entertaining and captivating.
It's free to download though you will be suggested in-app purchases.
Tank Recon 3D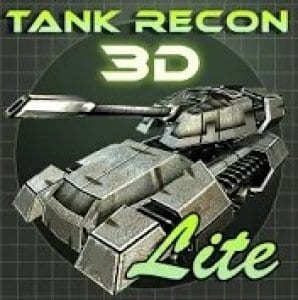 Tank Recon is a simple and light game comparing to our previous offers.  It would be suitable for those who don't want to have a heavy and complicated game.
Though the game offers a lot starting from different modes with various missions. There are survival, ambush, Hold the Fort modes, and other modes that mean different game strategies.  Besides, its graphics are great as well. and let you easily immerse into the battle atmosphere.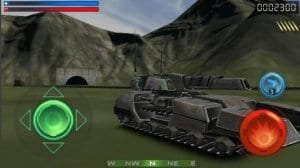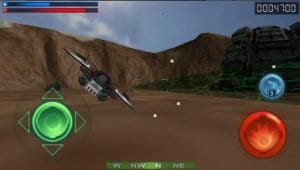 This game is a pure shooter. Move around in your tank and shoot enemies by firing your cannon. A few precise shots and the opponent is crashed. Be fast and nimble not to be crashed yourself.
There are a few special things in this game. Firstly, it has just a few buttons necessary to use while gaming. Secondly, there are a lot of game sounds of shots and tank exposures. Though there is not any additional music during the game process and many fins it is a bit boring.
You may also like: 10 Best Bow And Arrow Games for Android & iOS
Iron Force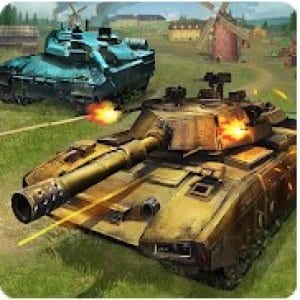 Iron Force is yet another advanced tank game for Android with great graphics and sceneries resembling cities. So you will move your tank between buildings, water towers, fountains, etc. Such realistic scenery with a lot of tanks adds a special feeling to this game.
Firstly, equip your tank properly so it will perform better in the game. Secondly, choose one of the 5 battlefields. The game offers Desert, Freight yard, Fallen city, and Harbor. Luckily the game supports online multiplayer as long as many gamers prefer to fight with real opponents rather than just computer minds.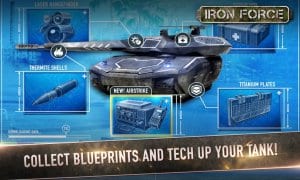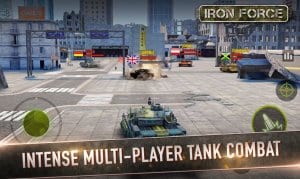 The interesting thing that you can add is your country and your tank, as well as others, will be marked with national flags. You will earn money and points crashing other tanks. There are also different objects spread everywhere to be collected.
The game is giving a player a sense of tension, as while you are fighting with one tank, someone from behind is already shooting you.
Tanktastic 3D tanks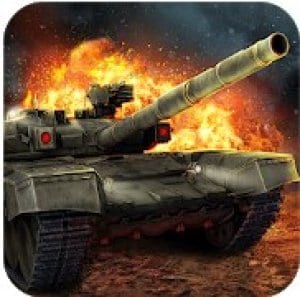 Tanktastic Android game offers a lot of different features starting from a huge number of machines, and different playing modes to different battlefield locations. Besides, it has stunning graphics and lots of various types of equipment for tanks.
Main features of the game:
More than 150 different tanks resemble real models of WWII tanks and modern vehicles.
More than 90 different amazing camouflages for your machine.
Around 12 different locations including all kinds of landscapes.
More than 15 artillery units.
The game supports an online multiplayer and offline modes to play with the game bot.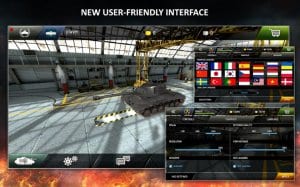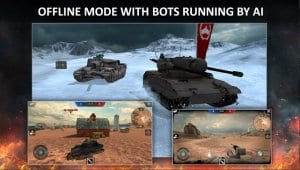 There are a lot of other features that are better to try than to describe. That is why it is considered one of the most popular games and has been downloaded more than a million times.
Tank Stars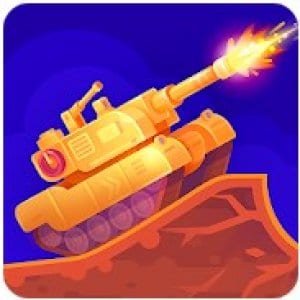 Not less popular than all games mentioned above but a more bright and colorful game that is called Tanks Stars. It is a different mobile game than we have just reviewed. It's more than suitable for children or those who need some simple and less ruth game process.
The game is a source of fun and adventure. It's not complicated and doesn't require all those difficult upgrades, though it has a lot of different tank models and items to use in a battle. It's a more 2D game as all the action takes place in one parallel going just left and right of the screen.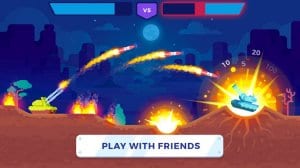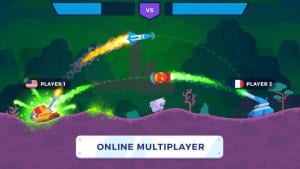 Luckily the game supports multiplayer and it makes it more thrilling as you can play with your friends online sitting in different places or next to each other. Participate in battles and earn points, more tanks crash more points you take.
Pocket Tanks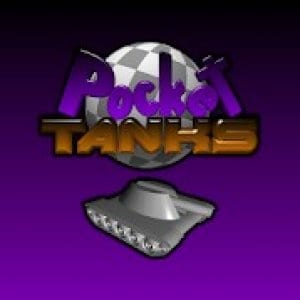 Pocket Tanks is the old classic tank game that gives us a flashback and a sense of nostalgia. It resembles everything that we played years ago. We are lucky to play it again and again until now. The game features tank battles where you move your tank in one parallel back and force shooting tanks of the opponent.
It still has an option to choose an angle, select a weapon, and make a huge hole in the ground if not to shoot another tank. You can shoot another tank, bomb it, or dig a tunnel inside the ground. See who will score the maximum in one battle.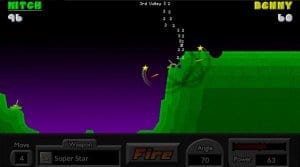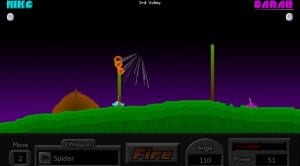 This game has all the right to be called stress-relieve as it doesn't require anything complicated; no difficult quests or advanced upgrades that sometimes can be impossible to fulfill.
More thrilling is that you can battle with your friends or family in Online game mode. Much more exciting to make a bet with home members and see who will win today.
Pocket Tanks Android version game is free with a few in-app purchases that won't cost you an arm and a leg.
Hills of Steel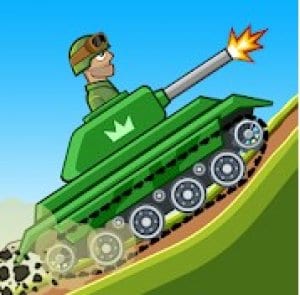 Hills of Steel is yet another game on our list that will suit any age and will bring a lot of fun at any time due to its simplicity and bright active gameplay.
If you are in search of something new that will give a sense of relief after a long working day, so this game is the right choice for you. As well as the previous two mentioned above, this one offers one-player gameplay and various battles with opponents.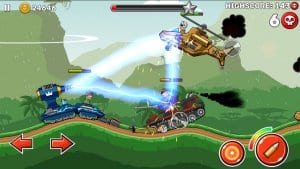 The developers of this game made great work creating a stunning graphic that is full of bright colors and well-detailed at the same time. Tanks look like plastic kids' toys but they can fight till the last moment. Especially if the player can find all kinds of weapons and upgrades for tanks for better performance on the field.
Surely there s a multiplayer mode that lets you show all your tanks` power and compete with friends in 2 vs 2 players. This way all your friends can be involved in the battle.
Unlikely you can get bored with the game as it suggests three different locations to change the ambiance a bit.
Grand Tanks: Tank Shooter Game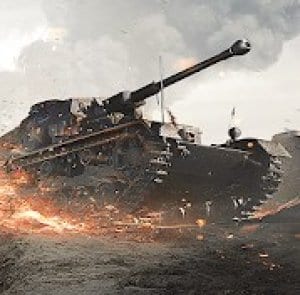 The next game on our list is more realistic and resembles a real war battle with amazing graphics. It has a huge variety of vehicles and different battlefields. The battlefields take place in different landscapes with even different seasons. Thus, the player will experience the game in winter and summer.
Grand Tanks supports different vehicles and different weapons. The player must score more to upgrade his tanks.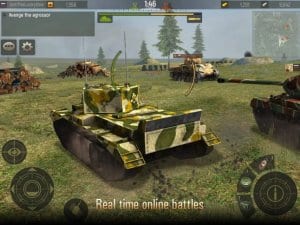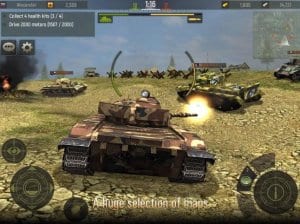 Main features:
Different landscapes and modes.
A lot of equipment and various realistic modes of tanks.
Online Multiplayer game.
The game is free and popular. It has been downloaded for more than a million times and has a rating of 4.4.
You may also like: 11 Best Space Strategy Games for Android & iOS
Tanks of Battle: World War 2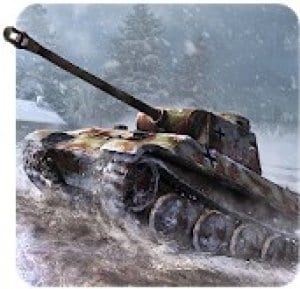 Tanks of battle is the game where you are not simply shooting numerous tanks of opponents but also completing different quests. The game is called World War 2 and your role in the war is to be a tankman.
The game offers different landscapes to play in as well as the previous game. To be more precise, the game follows the war scenario and sometimes immerses you into famous battlefields where the real war combats took place.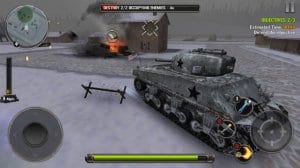 The game offers different weapons and the chance to upgrade your vehicle to be more powerful in battles.
Battles take place online, and you shouldn't forget to hang the flag of your country on your tank.
The game is free with in-app purchases that sometimes can be very handy in case you need a fast upgrade.