Anything can happen in life. You may get sick or suddenly find that you need to take some medication after going to the doctor. It is not always the case that people are willing to give large sums of money for medicines – and taking them is really necessary. You may need some of the 11 Best Medication Tracker Apps for Android & iOS for taking medication.
You may realize that in different pharmacies or on different websites, the same drugs may be different in the price – but you can't search the whole Internet for this.
This is why applications are created to help consumers find the best price. You may have met such services for clothing and cosmetics, but there are not so many for drugs.
We tried to find for you 7 Best Prescription Drug Price Comparison Apps, in which you can find analogs of drugs at a reduced price or get a good discount when buying.
Scriptly Rx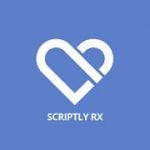 Scriptly Rx is another way to save money on buying medicines. The developers promise that your maximum benefit can be as much as 90% of the classic cost of drugs. You will see how this app will become your ultimate manager of everything concerning your medicine and pharmacy visits.
As you enter the app you can see the main menu with all the most essential information displayed. You can see how many coupons you currently have, how many visits do you make to the pharmacy every month, how many unique drugs you received, and how many you saved.
The team also positions itself as 'anti-big pharma' and assures that their service is designed exclusively for the benefit of consumers. The application can be used by all people who want to save money and not leave half of their earnings in the pharmacy.
Scriptly Rx is easy to use and manage. As soon as you start the application, a search bar will appear on your screen. You will need to enter the name of your prescription drug, and Scriptly Rx will automatically display its price in different pharmacies.
Pharmacies can be sorted by the proximity to your home, or by the price of the medicine. Once you find the right pharmacy, just go there with your smartphone. Scriptly Rx will provide you with a coupon with which you can save your money when you purchase.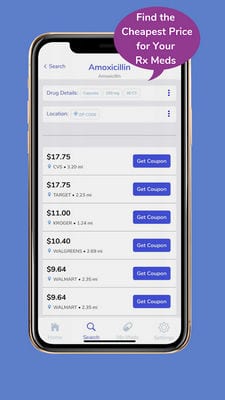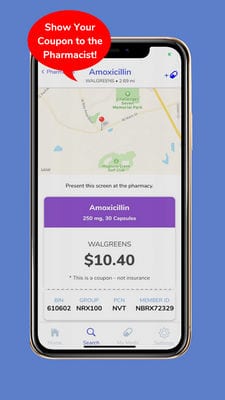 You may also like: 9 Best Online Medicine Shopping Apps for Android & iOS
GoodRx: Prescription Coupons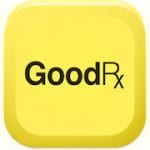 If you are already tired of overpaying for medicines, we recommend you to use GoodRx service. It will allow you to compare prices for different drugs and choose what really suits you – you can save up to 80% on the purchase of each drug.
Even here you can find the prices at which the manufacturer delivers his product to pharmacies or hospitals – you will be surprised when you see the difference.
In the GoodRx application, you will have a lot of money-saving coupons, which will allow you to get a discount while shopping in the pharmacy. All you will have to do is to show your smartphone screen to the pharmacist so that he scans your personal code.
In GoodRx you can also find drugs not only for people, but also for animals, and the application can be used by all family members. The application will also tell you, in which pharmacies are the lowest price, as well as where, is the nearest of them. For each of your prescriptions, you will definitely find a coupon with a good discount!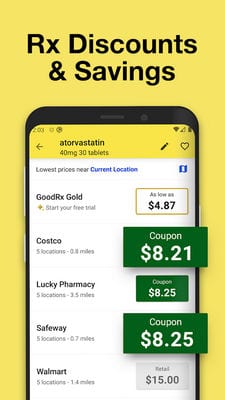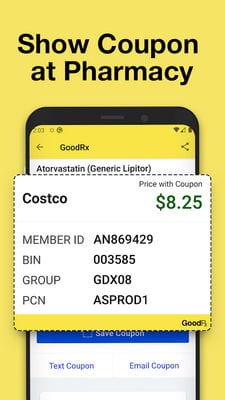 SingleCare – Rx Coupons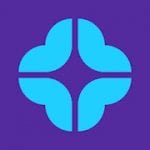 You can easily get a discount even on prescription drugs. You will just need to use SingleCare, a service that contains many coupons and discounts on drugs and vitamins.
In everyday life, you accurately use coupons when shopping in clothing stores, online stores, and supermarkets – what prevents you from doing this in pharmacies?
In order to find the medicine you need, you must have a prescription or a doctor prescribe it. Next, just enter the name of the drug and the zip code of your city in SingleCare, so that the service can find you a pharmacy with the lowest price.
It is possible that there will be even a few – you only have to choose the pharmacy with the highest discount. Using SingleCare will not cost you a cent – but you can save a lot of money with constant shopping.
Even without insurance you can install the application and use it. You will not even need a discount card from the selected pharmacy – SingleCare will do everything for you.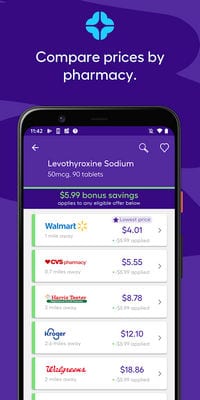 You may also like: 9 Best Medical Records Apps for Emergency Cases
RxSaver Prescription Discounts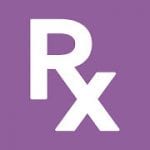 Medicines that are prescribed to you by your doctor are usually expensive. How often did you leave a lot of money in pharmacies, regretting that you are sick essentially?
To buy drugs without regrets, use RxSaver Prescription Discounts. Here you can instantly find all the coupons that are available for your nearest pharmacies, without any membership or subscription to the service.
RxSaver Prescription Discounts will find your medicine at the best price in a few seconds while selecting pharmacies in your city. Once you select a drug and pharmacy, the service will form your unique coupon, which you will only have to show the pharmacist.
RxSaver Prescription Discounts are accepted in almost all major pharmacy chains in the United States, so you may not even know about the possibility of savings. Quickly install the application and buy your drugs at the best prices.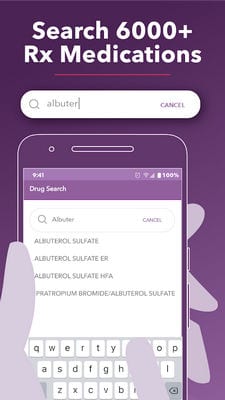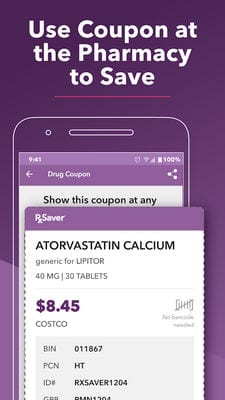 Cheap Prescriptions Discount Rx App by Machuca Design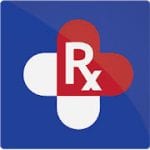 Your whole family definitely needs medicines from time to time. A child's cold, poisoning, fever, or other ailments can easily be cured with a pill.
Cheap Prescriptions Discount Rx App will help you save up to 42% on such a purchase without doing anything special. There are more than 60,000 different pharmacies in the United States with coupons from the App.
Once you install the Cheap Prescriptions Discount Rx App, you can start comparing prices for different drugs in the pharmacies nearby. You will even be able to find a particular pharmacy that has a much lower price than others.
In order to get the lowest price, you can use not only the application but also insurance, which will cover part of the cost of drugs. If you drink the same medicine regularly, just save it in Cheap Prescriptions Discount Rx App for a more convenient use.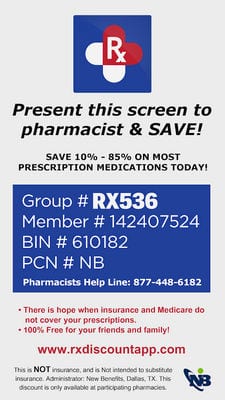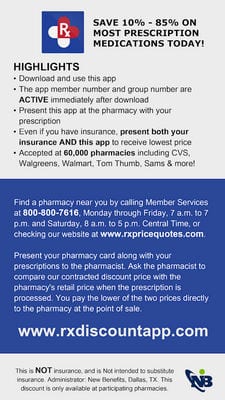 Blink Health Lowest Rx Prices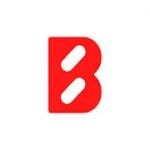 It is not necessary to show coupons to a pharmacist or go to certain pharmacies to get medicine at the best price. Blink Health will allow you to get surprisingly inexpensive drugs prescribed by your doctor.
The service offers you to pay for the medicine right in the application, and you can pick up your order at a pharmacy near your home – or order it with delivery.
These discounts are due to the fact that Blink Health removes all intermediaries between you and the manufacturer of the medicine. You buy it without any markups or additional taxes, paying only for what you really need.
Blink Health works with more than 35,000 pharmacies throughout the U.S., so you will definitely find the right facility for you. You can also use the service to get a prescription for the right medicine online, connecting you to qualified doctors via the Internet.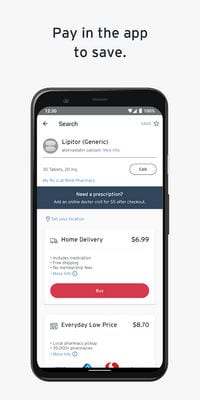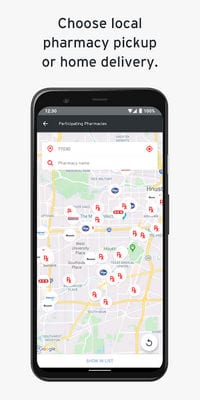 You may also like: 7 Best medical apps for patients (Android & iOS)
GroupRx – Discount Prescription Drug Card & Fundraising Platform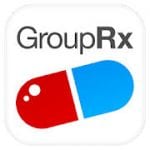 GroupRx does not have a very user-friendly interface, but it will still help you save money in the pharmacy. The application is a fundraising platform that helps you save money when you buy drugs.
By becoming a member of GroupRx or if your company is already an affiliate of the service, you will receive a unique ID that gives you access to your digital card. This digital card is what will give you a discount.
In fact, you or your company is investing in a GroupRx system to save up to 85% on branded medicines. Many pharmacies in your city have a system that includes GroupRx. It allows you to receive branded or generic drugs at a discount, without having to overpay for intermediaries between you and the manufacturer.
All you need to do is install the application and get a prescription for the drug from your doctor. In the pharmacy, you will only have to show a virtual card and a prescription with confirmation.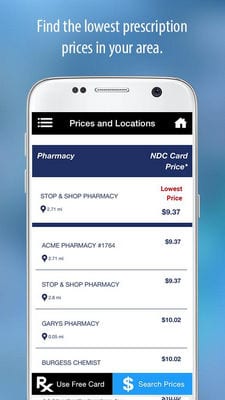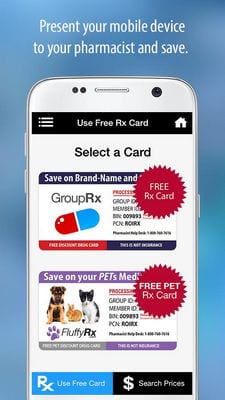 Many pharmacy chains have their own discount cards or loyalty programs, which allow you to buy their products at reduced prices. Of course, no one will give you expensive medicine for nothing – but you will be able to save some money with the necessary purchase.
It is also very useful if you take vitamins or would like to start drinking them – just go to the application and you can find out where to buy them at a bargain price.
We hope that our article was useful for you and now you know how you can save money on buying medicines or pharmacy products.