If you often watch volleyball on TV or the Internet, you might also be interested in predicting results. To know the outcome of the game you need to study statistics.
This is too hard to do it manually – you will have to watch all the games and write down their results and then do your analysis using Excel or any other instrument. This sounds time-consuming!
By the way, if you love football, you should take a look at 5 Best Football Statistics Apps for Android & iOS.
The good thing is that there apps that can do it instead of you. In this list, you will find great options for iOS, as well as Android users.
SofaScore: Live Score App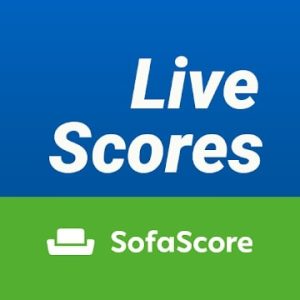 This application wasn't created especially for volleyball lovers but you can also use it for such a purpose. SofaScore will automize many actions you could have been doing manually without using this app.
The app will help you monitor statistics of various sports, including football, volleyball, basketball, rugby, and many other disciplines.
Now let's focus on the best features you will get once you download SofaScore:
Study statistics

prepared by professionals. It is hard to perform such a calculation yourself. In this app, you can see the information about previous games and each player's performance. This is a powerful tool you should never forget about.


Enjoy communication

. If you try to create precise predictions, it's hard to do it when you're alone. This is why don't neglect to chat with other volleyball lovers and share insights.

If you love one particular volleyball team, you can subscribe to all the statistics and news connected to it. In this application, you may subscribe to any element you get interested in so you will receive notifications each time there is something new.
Check live scores. Sometimes you just have no time to watch the game yourself. You might be busy studying or working. It's fine – just check live scores from time to time.
Watch online. SofaScore will help you to bring a virtual TV into your pocket. There are hundreds of sports channels to watch.
The app is free but it contains some ads though. To remove them, go for in-app purchases for 1.99$ per month or 2.99$ per year.
The application is available for iOS, as well as Android users.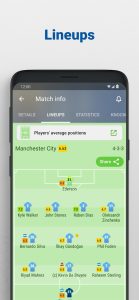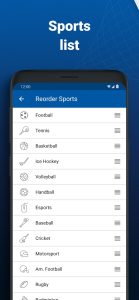 You may also like: 7 Free Football Card Games for Android & iOS
SoloStats 123 Volleyball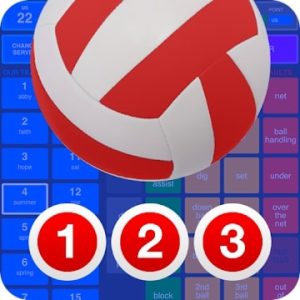 Here is an application that was created especially for volleyball lovers. It is a powerful statistic tool with spreadsheets and graphs. If you have ever worked with statistics, you will love that.
SoloStats will help you no matter what team you are looking for. The app serves as a huge container for data. There is hardly anything you can't find there.
Why should you give it a try? There are many reasons:
Sort the information

quickly and simply. This works just like an Excel spreadsheet but is much easier. You can sort by team or game.

You

don't have to download these huge amounts

of data on your smartphone thanks to automatic backup to WebReports. This will also make sure no pieces of data can be lost.

Export data

in many ways, such as Excel, Hudl, and MaxPreps.
SoloStats is free of charge with some in-app purchases. Please note the app collects some data about your device, such as contacts and identifiers.
SoloStats can be downloaded on the App Store, as well as Google Play.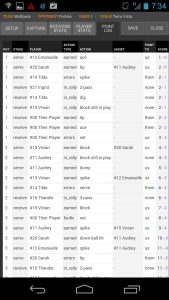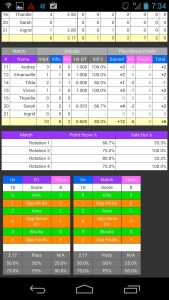 365Scores: Live Scores & News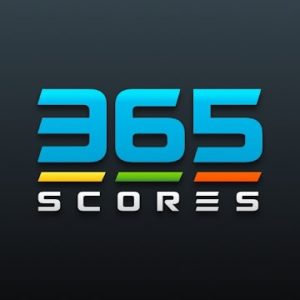 Here is another cool application for those who enjoy watching sports, especially volleyball. This is a universal and powerful tool for everybody who watches sports.
The app is intuitive and simple to understand meaning you can dive into the world of sports right after the download.
The app is packed with nice options but let's concentrate on the most important ones:
Sports Calendar

. If you are afraid to miss an important game, this calendar might come in handy. You can open a month or a week. The biggest games will be highlighted there.

Notifications

. If you believe you can forget about the game, it's not a problem as well. Just set the notifications and you will be sent them before the event starts.

Stats

. Yes, statistics aren't the primary function of this application. Still, it can show you some trends you might be interested in.

Communicate with others

. You can comment on almost everything. This leaves room for discussion and communication. This is the best way of expressing your opinion and sharing predictions.

Live scores

. This function enables you to monitor what's going on when you can't see the game itself.
The app is pretty big – you will need more than 100 MB to install it on your device.
By the way, if you would like to play some other sports games, you might look at 11 Free Football Manager Games for Android & iOS.
Unfortunately, the app contains a pretty significant number of ads in i. However, you can remove them forever by paying 9.99$ once. This option will help you get rid of any type of advertisement.
365Scores can be downloaded on the App Store or Google Play.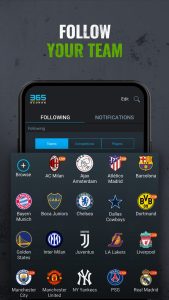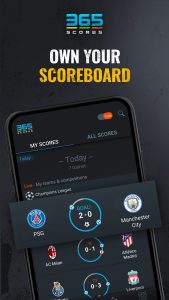 Essential Stats Volleyball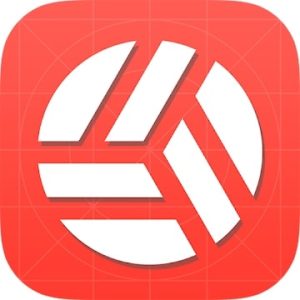 This app is a bit different from the others listed here. However, it is also connected to volleyball and statistics.
The app has a simple interface without extra options that might seem distracting and irritating.
Let's see what can you do there:
Create a team or import it

from anywhere you want. Then you can work with this team as usual – you can edit it or use it for games.

Divide the players

and give each of them the role. There should be attacking players and those who are brilliant in defense.

Play with other people's teams

. All the matches will be saved so you can easily review them when it is necessary.

Collect stats

and analyze them. This will enable you to see your weak and strong points.
Essential Stats Volleyball is quite little – it requires about 15 MB of your phone memory. You will need to be connected to the Internet to fully use all the functions.
The app is available for Android users only. Get on Google Play at no cost.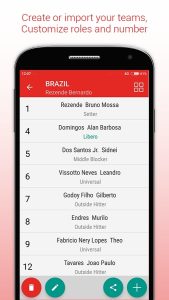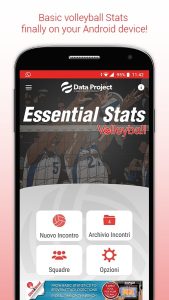 Volleyball Stat!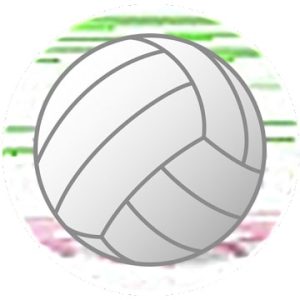 Are you a volleyball lover who is looking for a straightforward and at the same time powerful app? Meet Volleyball Stat! It is a full-featured soft that will help you to make your knowledge of volleyball much better.
Let's see what you will get in this app:
Statistics for an unlimited number of games

. Just imagine the amounts of data you will get access to! This will enable you to clearly see the trends and create precise betting tips and predictions.

The app is customizable

. You can customize almost everything, starting from the buttons and finishing with the colors for each team.

It is

simple to exports the stats

. For example, you can download them directly on your device or send them to any cloud service.
You can get the app on Google Play for free and start studying statistics!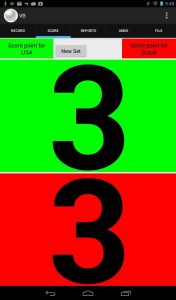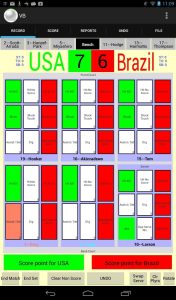 You can also check: 7 Best Free Kick Soccer Games for Android & iOS