There are plenty of apps to organize collaborative work, but what about endorsing team spirit? Well, that's what this article is here for!
We've gathered together the 7 best team building apps in 2023 (Android & iOS) that help to form bounding between coworkers. These apps encourage teammate interactions through games and entertaining activities that won't leave anyone indifferent. Plus, such activities tend to be quite helpful when it comes to team management. Give them a try!
Workplace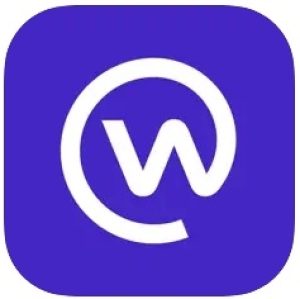 Let's start with an app that helps to turn coworkers into a community.
The central idea of this app is to make work pace a friendly environment where everyone can speak out and make a difference. It's a simple-to-use business tool that lets you learn about everything happening in the company, view all the essential docs, and more.
Plus, there's also a fun part: everyone gets to create and share interactive content and info right away. It's basically a company's own private social network where people can chat and discuss whatever they want. As for the features, the app covers chat groups video calls, polls, thematic rooms, and more.
You may rather use it for business purposes only or for informal communication, there are no limits. The app works great for team management, but don't miss its potential and use it to develop business culture as well. Although the app is developed by Meta, it is totally separate from Facebook, so you won't get any distractions. It's also fully ad-free, which is nice.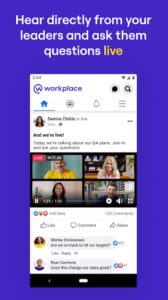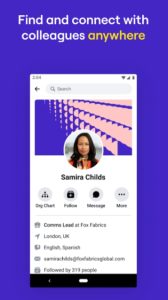 You may also like: 11 Best Employee Engagement Apps
Goosechase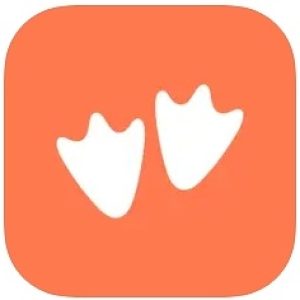 Next, we have a scavenger hunt app that works great for team building.
This is a fun and interactive way to encourage your team to bond while finding potential leaders and talents. Sounds messy, but it's actually quite simple. This app boosts competitive spirit among the team, which makes it simple to find people who find creative solutions and adapt to the environment.
Beyond that, a scavenger hunt is a good-old fave of many people, which makes it even more fun to play. As for the concept, this app is kind of a cam that lets you prove your hunt results with others via pic sharing. The majority of the tasks will ask the players to take pics of various objects. These pics will need to be uploaded into the app, so the other team members could judge them.
Each team should load a specific number of pics in order to win. Some tasks also include GPS marks, text, and vid recording, so you won't get bored here. There's also a live leaderboard, so you could view your progress and chances. Plus, you get to create custom missions to match the company.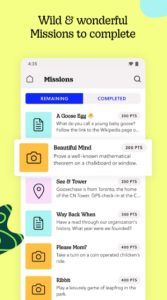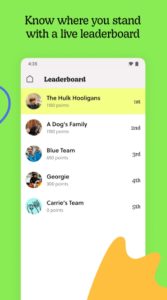 Heads Up!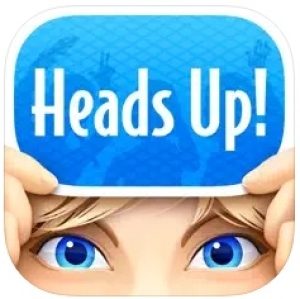 Moving on to games! It is a well-known party game that can be a great icebreaker for coworkers.
The rules of the one are incredibly simple. First of all, you need to select a category: there are plenty of options like movies, pop culture, and more. Once it's done, you should put a phone on your forehead, and it will display a name of a character or a certain someone related to the category. All the coworkers will need to give you clues on the name till you guess it.
When it's time for the next coworker, just flick the phone and the next name will be generated automatically. Herewith, each round only lasts a minute, so everyone should be involved in the process to get some points. You can also guess several names within one round if you're lucky.
For now, the app already includes over 40 thematic decks and more is yet to come. The decks include celebs, animals, accents, and much more. There are even decks dedicated to specific shows or movies (yep, Harry Potter fans, there's one for you too). More to that, you get to make custom decks with the name of your coworkers, bosses, and other inside jokes.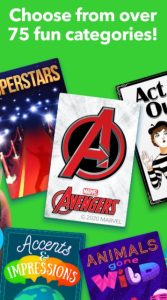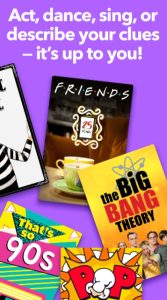 Scavify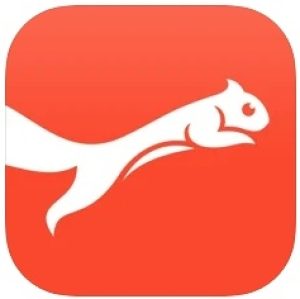 This app lets you create and run team scavenger hunts effortlessly right on your phone.
It lets you create your own hunt from search and manage all the teams and tasks. In other words, it lets you easily make professional-level hunts for any occasion: from a coworker meeting to a night with friends. You'll need to create all the tasks and track the progress of all the teams.
The players will need to complete the tasks by raking pics, adding GPS tags, answering quizzes, and much more. All the results will be translated on the leaderboard, so everyone could see the score. The scoring runs automatically and the leaderboards update in real-time.
Besides, all the pics and vids can be commented on by other players, which adds up to the fun. The app also integrates with social media platforms, so you can share the pics and results right away. You get to customize the tasks and interface by adding a company logo and background if needed. You may also add custom rewards for different scores.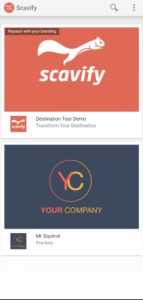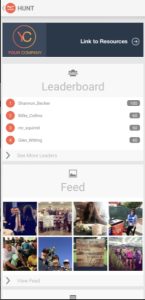 Check also: 13 Quick Games to Play on Zoom with Coworkers
Kahoot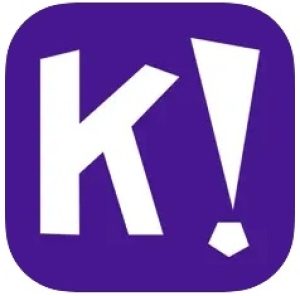 Here's a team quiz app that lets you create custom games.
This app is widely used by teachers around the globe, but the format works great for any kind of team building. More to that, the app was originally developed to help corporate teams to bond and learn to function as a community. The app is fully free, so you can make as many games as you want.
The first step will be to log in and create a quiz. Next, the game leader needs to share the pin code with all the potential participants and ask them to join. The game can be played on mobile phones and tablets, so no worries here. All the points will be tallied automatically along with the leaderboard.
The quizzes may include pics, bids, and fun animations. You also get to estimate the rewards for future winners. The game covers some pre-made quizzes you may use as training, but it's way more fun to make custom ones with inside jokes and all that. You can also use the app for electronic education, as it provides you with detailed progress reports after each session.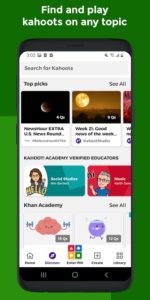 Among Us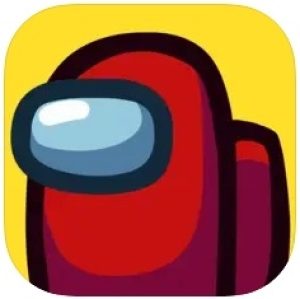 Does this game even need an introduction? It's one of the most favored games of the latest years, and it has been talked about hundreds of times already.
Well, let's find out how to use this game for team building. In the first place, you require from 4 to 15 players, but it works best when you have 10 (that's one of the reasons why it works well with coworkers). The concept is quite simple: it's based on the good-old mafia we all know and love.
As you may guess, the need to build trust with team members is a major part of this game, which may lead to plenty of fun situations. Plus, you get to let off some steam by thou wing an annoying coworker under the bus or smth (as a joke, obviously). All the tools offered by this game will make people work together for a common goal, which helps to estimate bounds between coworkers.
The most efficient way to play is to carve out some time every day (not much, 30 mins will be ok). It works great if you work online and don't get to see your coworkers that often. The app also comes with a PC version, which is handy.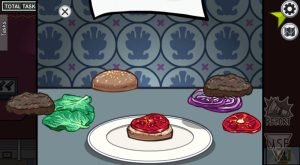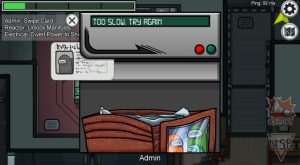 You may also check: 10 Free Team Chat Apps
Evil Apples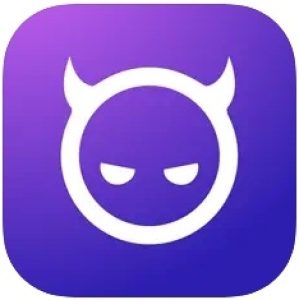 And lastly, we have a perfect icebreaker game for joke lovers.
The whole concept of this game is very similar to Cards Against Humanity, and it helps you to feel more comfortable with your team. The rules are simple: you need to fill the blank space on the cards and make absurd sentences out of them (the crazier, the better). Then, the player who's picked the original card will choose a fave answer, which will get the point.
The one who'll earn 7 points first wins the game, but in most cases, it doesn't matter, as the fun is way more important. You need 3 people to pay against (which may not work for big companies, but you can take turns). For now, the app covers over 1K question cards and almost 7K of answers, so no worries here.
It also comes with a built-in chat, so you can communicate with coworkers even if you all work from home. In case there are any cards you don't like, you can easily dislike them to hide them from the deck. Plus, the app lets you create custom question and answer cards, so feel free to have fun and joke with coworkers.