Heads Up is a world-famous party game that has been around for a while. It can be played at parties, lunch breaks, family nights, and all that. All you need is a couple of friends and an app!
That's why we've picked up the best Heads Up game apps for Android & iOS you could try. These apps offer the best charade games with plenty of decks to choose from. Whatever your interests and preferences are, you'll find the app than matches your needs. Let's dive in!
GuessUp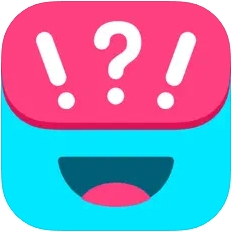 To begin with, we have a fun charades game that won't let you get bored. The app covers several word guessing games from charades to heads-up, and more. As for the riles, the app keeps it classic: just place the phone at your forehead and guess the generated word.
The guessing happens via the clues your friends give you. You can adjust the rules and make other players describe the word or use any kind of clues needed. At that point, feel free to d whatever seems the most fun to you.
Plus, there are a couple of categories where you could sing, dance, or make funny sounds to describe the word. There are multiple packs of word packs in all categories from movies to food and songs. Not all packs are available for free, though, so keep that in mind.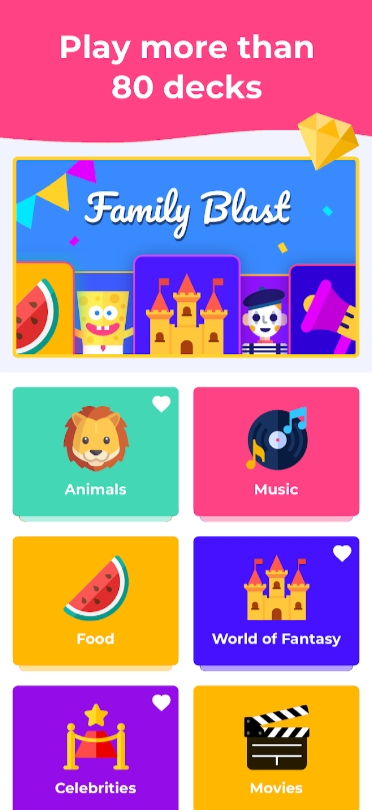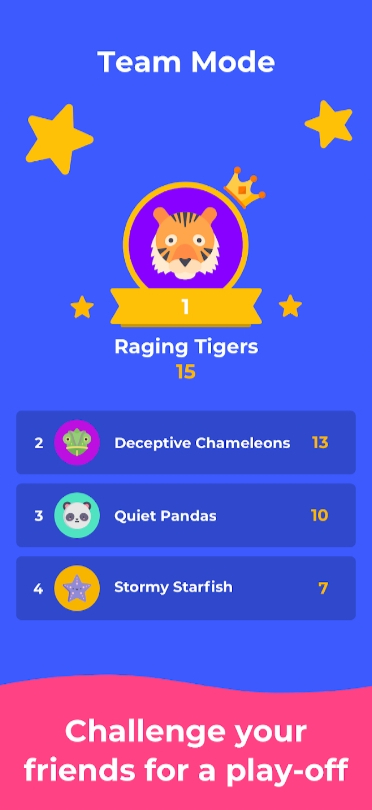 You may also like: 7 Best Never Have I Ever Game Apps
Charades!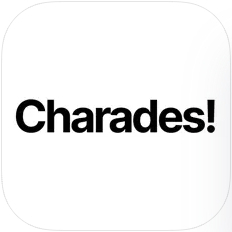 Here comes another great app for playing Heads Up. It offers over 45 card decks for every player and every situation. The difficulty of the game depends on the card deck you choose. For example, if you choose animals, it is unlikely to be too hard. Still, if you grab the 'Celebrities' card deck and take the challenge to show all of your acting skills.
There are many key features you will discover right after the download. First, there's a group competition mode where you need to divide friends into groups and try to be the first among all of them. Plus, you can use your phone as a card generator and switch cards by tilting them up and down.
You may change the rules of clues as well. It may be done by simply describing the word, singing, dancing, mimicking, and whatever else.  The app is also kid-friendly, so you can use it to level up family nights.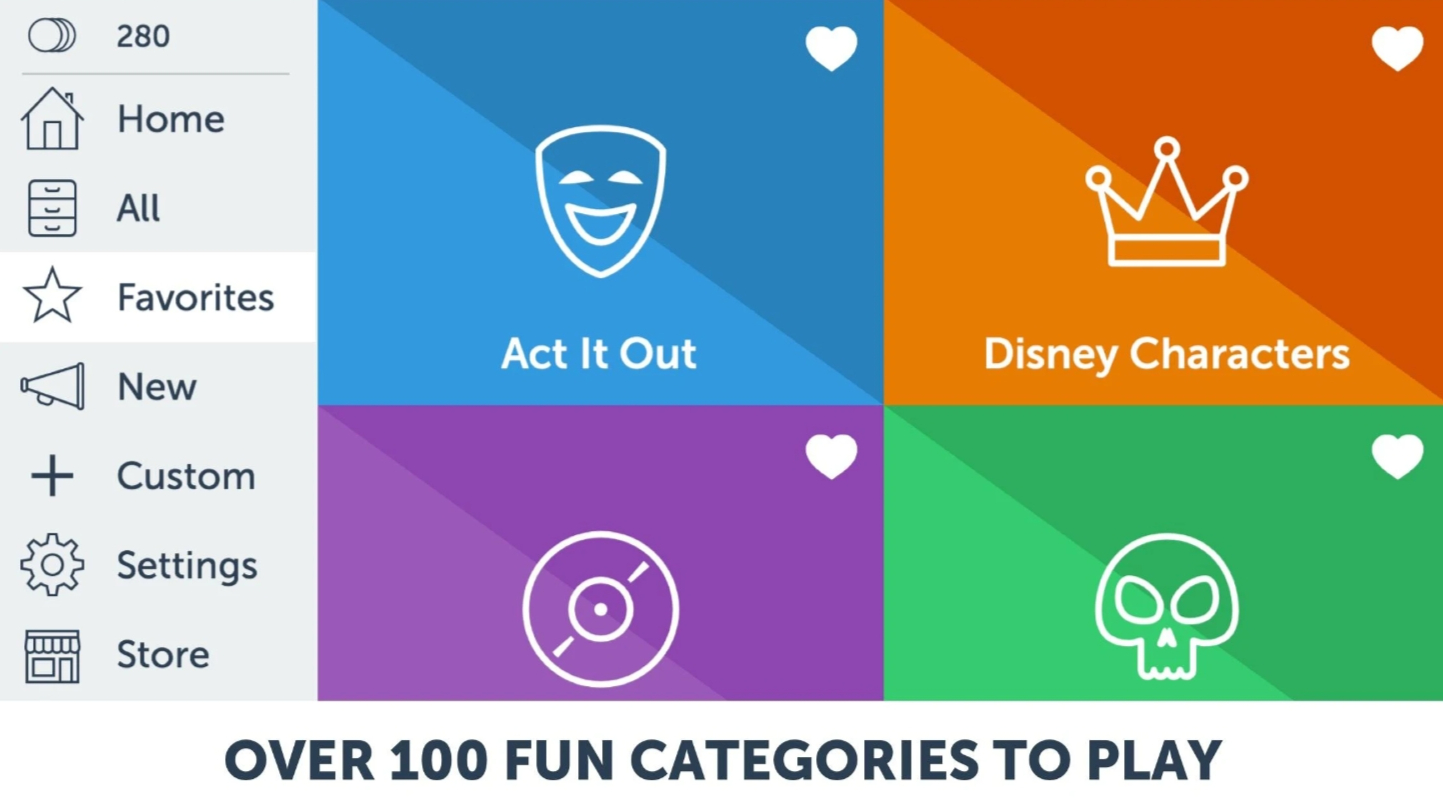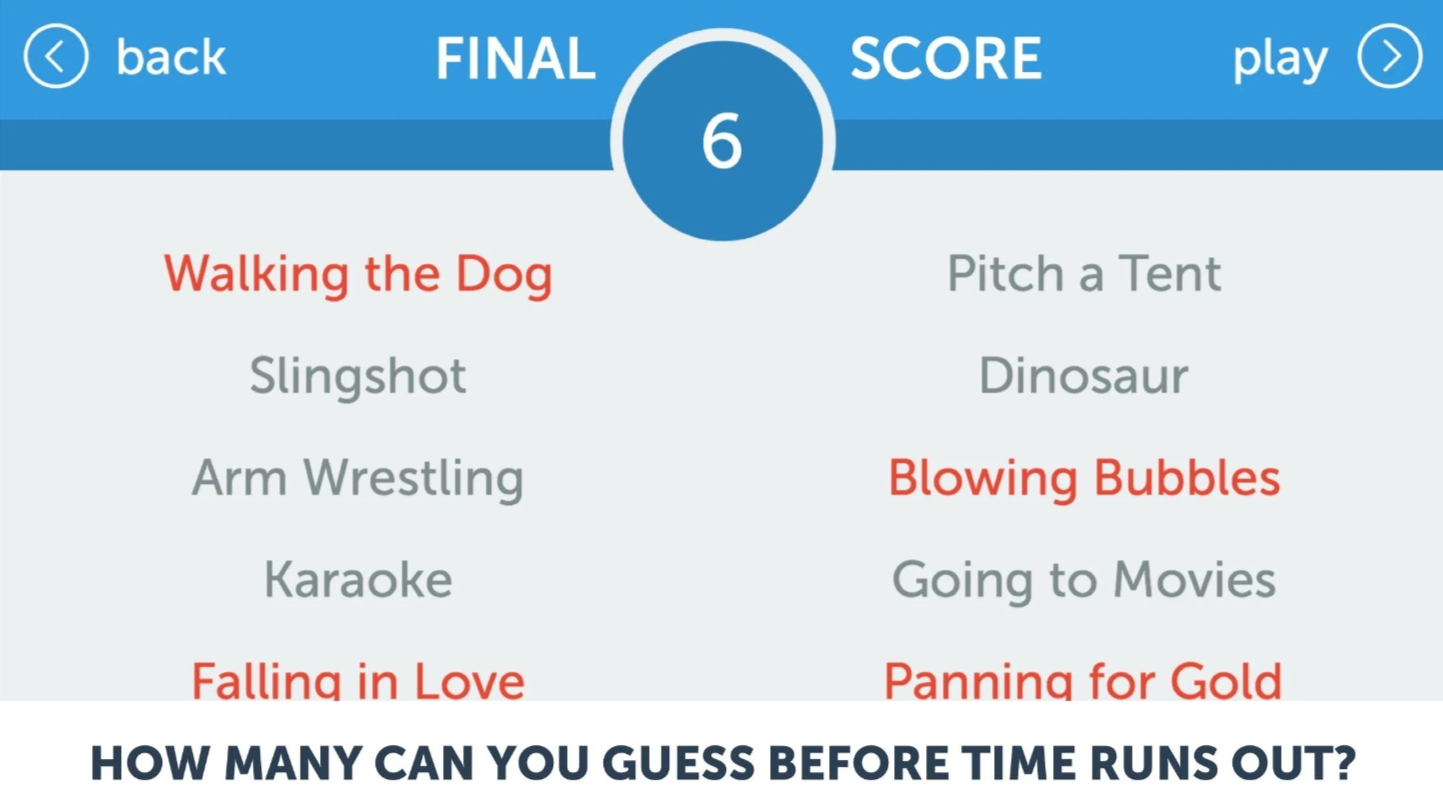 Heads Up!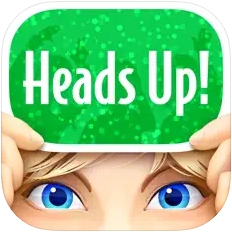 As you may guess by the name, it's a classic Heads Up game that brings enjoyment to any party. The app offers a huge set of cards and lets you try interesting challenges every day. To get more precise, there are over 40 thematic card decks to choose from, so there's smth for everyone.
Each pack should be downloaded individually, and some of these take a couple of minutes to get done. Some packs may be paid, though, but there are more than enough free ones. And if that's not impressive enough, you'll get to make custom sets of any kind for free.
Each level comes with a timer, so try to guess the words as fast as you can. And if you'll find yourself unable to guess a word, just skip to the next card to not waste the time. There's also a special kids-friendly mode you can use if needed.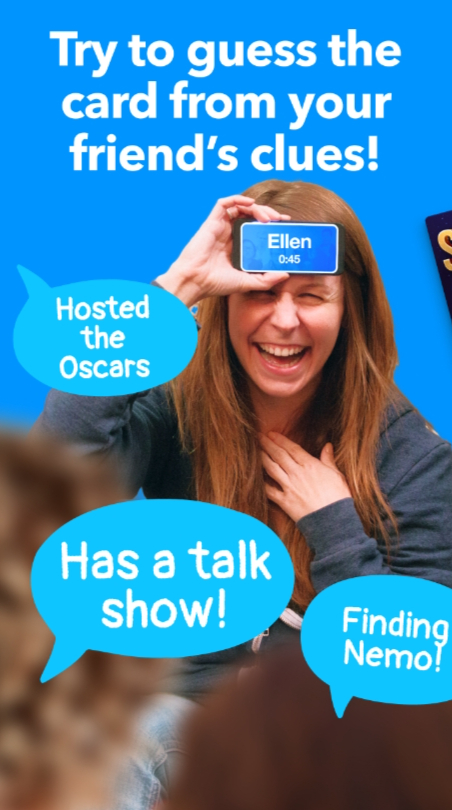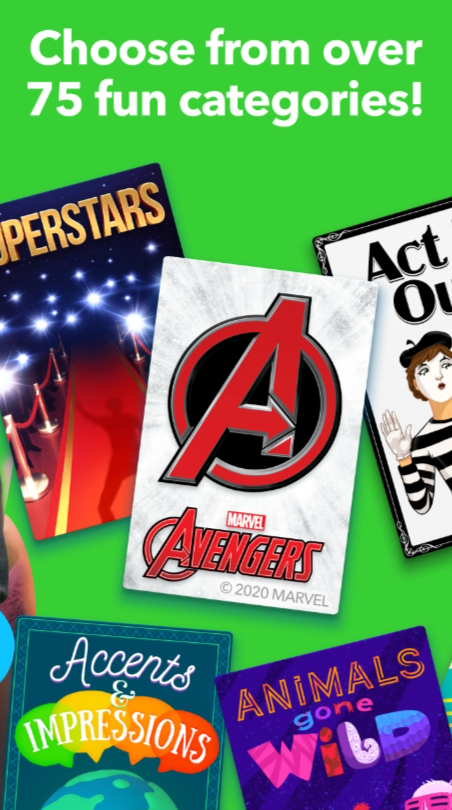 Heads Up! Netflix Edition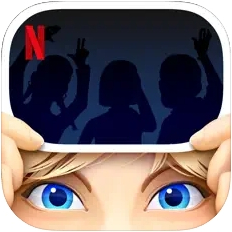 Since Netflix has become such a huge phenomenon, the developers of the previous app have created a special version of the Heads Up game in collaboration with it. That's right, it's an official Netflix version of a previous app, and it's just as fun.
In fact, it may be even cooler than the original especially if you've watched lots of shows and movies on Netflix. The concept is simple: the app only offers decks based on your fave shows. However, the app is specifically made for people with a subscription, so keep that in mind.
All you need to do here is to pick a category and try to guess the word by the clues. There are such categories as anime, historical fiction, TV series, movies, docu-series, and all that. Each show comes with multiple cards, so no repeats here.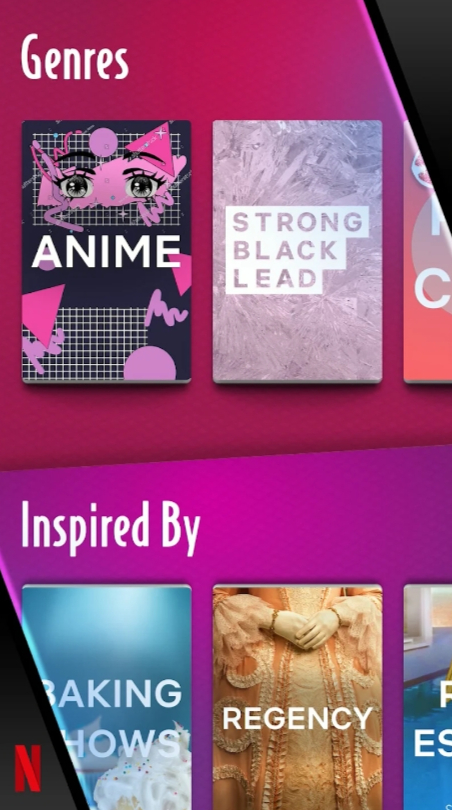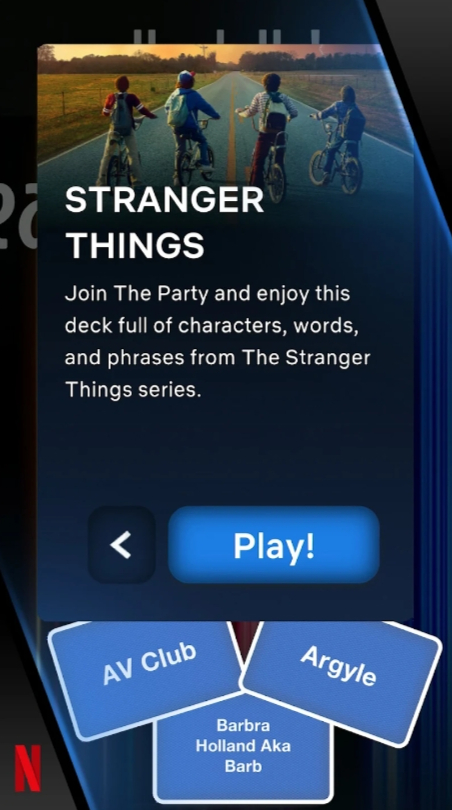 Check also: 5 Best Movie Game Apps
CharadesApp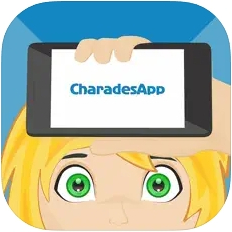 Are you an intuitive person? Let's check! This app will check how good you are at following clues. It requires a minimum of 2 people to play, and the maximum is unlimited. As always, the more players are involved, the more exciting the game gets.
You get 60 cards in such categories as movies, heroes, characters, celebs, and all that. There are some ads you can't skip but they keep the cards free. But you can still buy additional card sets if needed. You may rather pick one topic or go for a random mode. Challenge your acting skills and check if you can dance, pretend, and make facial expressions.
When you feel you can't guess the word, don't worry – you can always skip it and try with another card. This game will be equally good for a family night, as well as for a crazy party. It is a unique tool you can use for entertainment.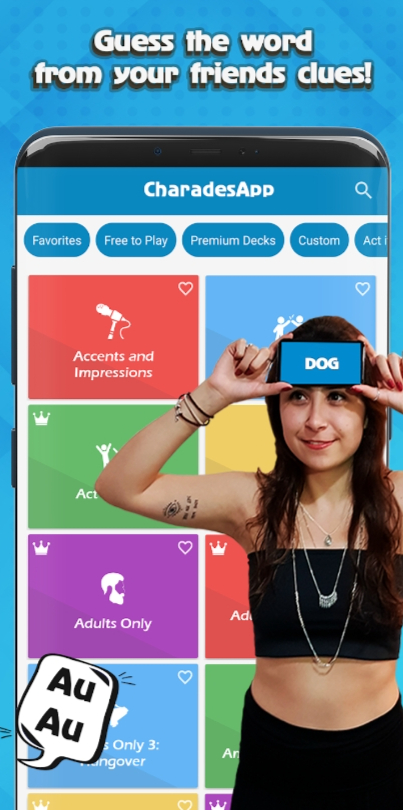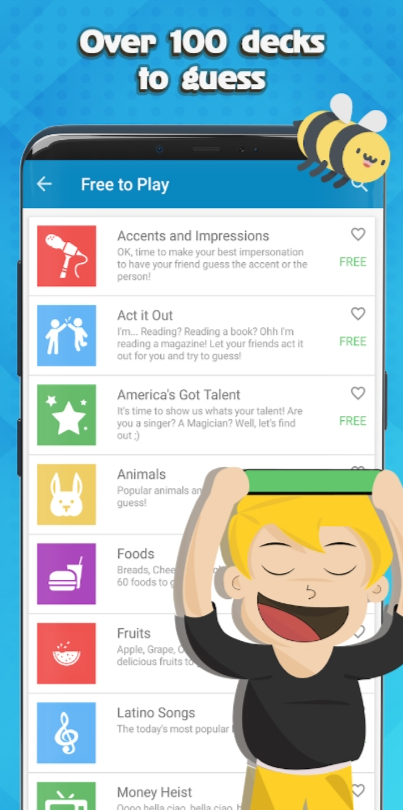 Charades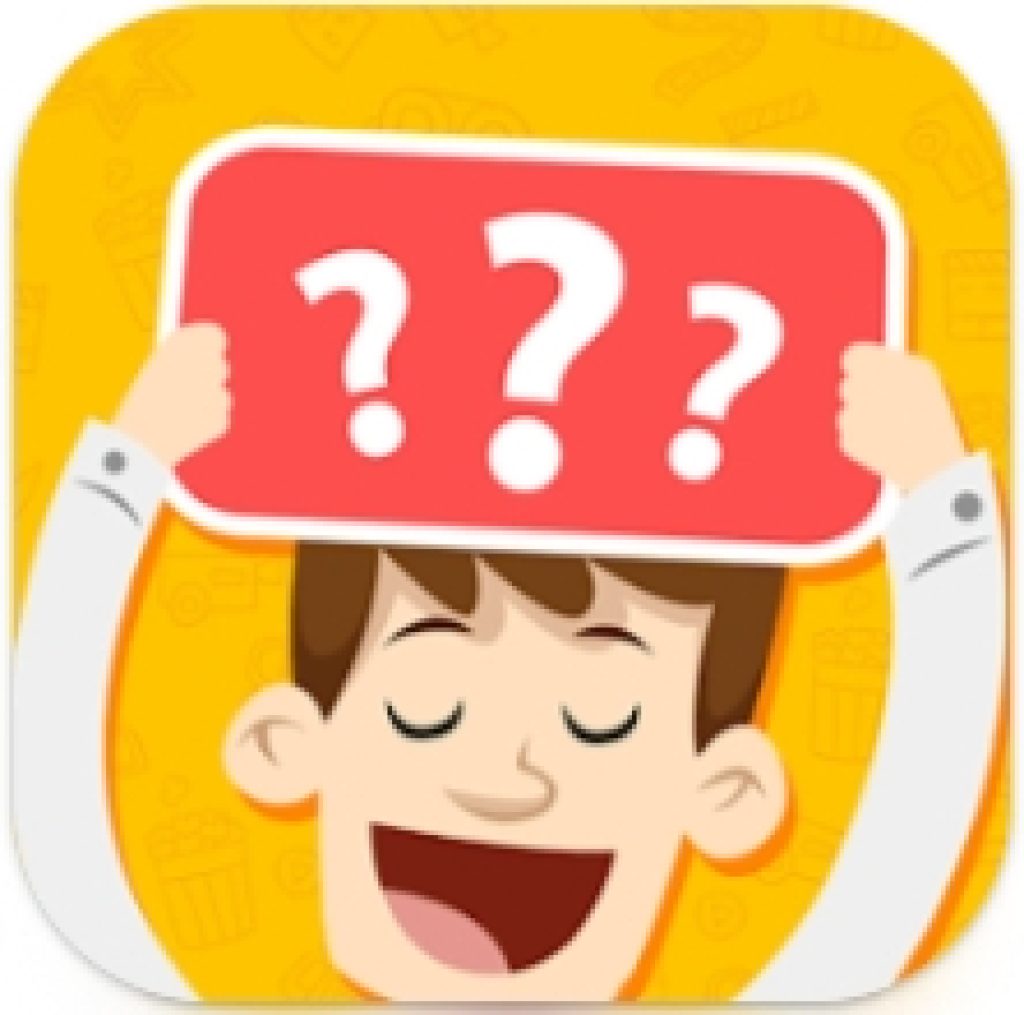 If you're looking for a Heads Up game with a wide variety of cards, this might be the one. The app keeps the rules classic and simple, so there's nothing new to learn here. You get to regulate the rules when it comes to clues and switch from descriptions to mimics, songs, or whatever else.
The main goal is to guess as many words as you can till the time runs out. In case you'll get stuck with one word, feel free to switch the card and move to the next one. The timer sets to 60 secs by default, but you can adjust it as well.
As for the categories, there are hundreds of decks and cards to go through, so you won't run out of content for a while. There are such decks as Harry Potter, Marvel, Youtube, games, actors, books, brands, and more. You may rather pick one or several decks to diversify the experience.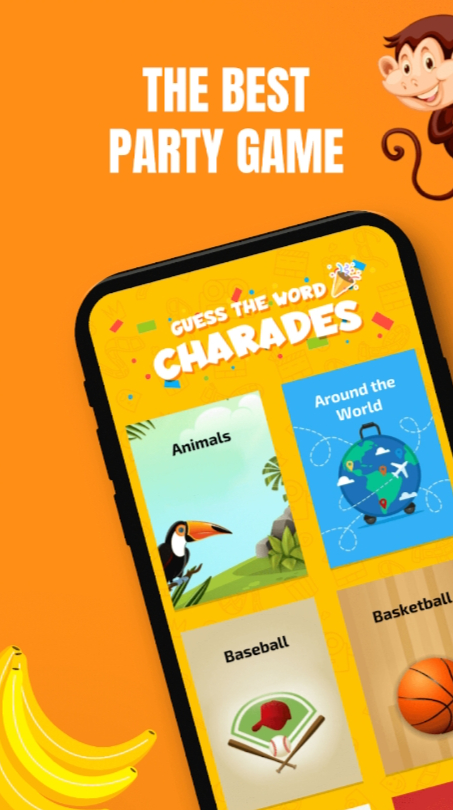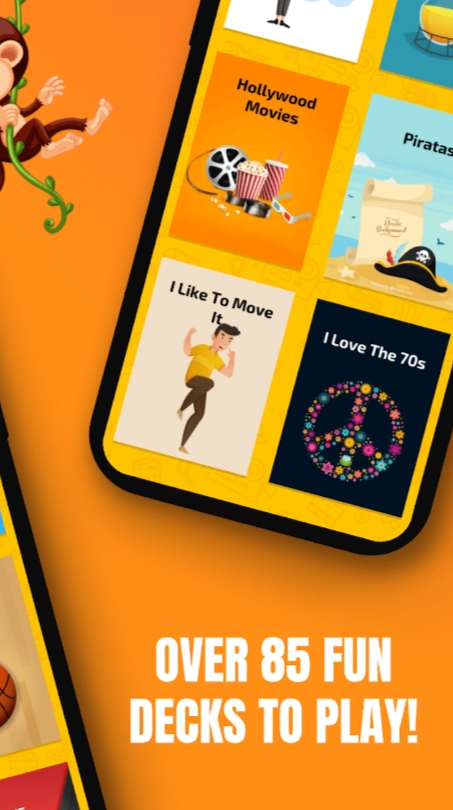 You may also check: 15 Free Party Game Apps
eHeads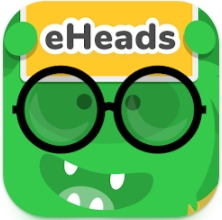 And lastly, there's a word-guessing game to boost a boring afternoon. This app is made for people of all ages, so feel free to ask kids to join. It lets you pick from dozens of cards and decks in various categories, and you can also go for a random one if needed.
The game requires a minimum of two players, but the more people joining the more fun it gets. The rules are classic: the game generates the word, and the job of the player is to guess the word using the clues other participants give.
You'll get to set the rules for the clues yourself, so no worries. The rounds come with a timer, and if you won't guess the word in a given time, the phone goes to the next person. The app doesn't offer too many categories, but the variety of cards is pretty nice still.