Enjoy your bike rides by keeping track of the route you've taken and the progress you've made. Even if you don't have a bike but really want to ride, you can rent a bike and go on a little trip. In this case, you can also use special services that help you track the location of your bike.
These best bike tracker apps for Android & iOS have all the tools you need to track any route. Let's take a look!
Bike Tracker: Cycling & more
Bike Tracker is a mobile app for cycling and outdoor enthusiasts who want to track their workouts. With this app, you will be able to record and analyze your workouts and track your distance, speed, and other parameters using the built-in sensors.
In this app, you will be able to record all your bike rides to track the progress of your athletic achievements. The app will automatically track your movement and record metrics to help gauge your performance. It calculates your total activity and distance traveled, as well as your minimum and maximum speed and pace.
You will be able to track your progress and compare your achievements with previous workouts. For this purpose, the app has a history of records. It is automatically filled with data after each of your completed workouts.
The built-in map allows you to view your route in real-time, thus you can calculate your distance traveled during a bike ride as accurately as possible.
The app offers a free trial mode that will last for a month. After the trial is over, you can pay for the pro-version and take advantage of the full range of features.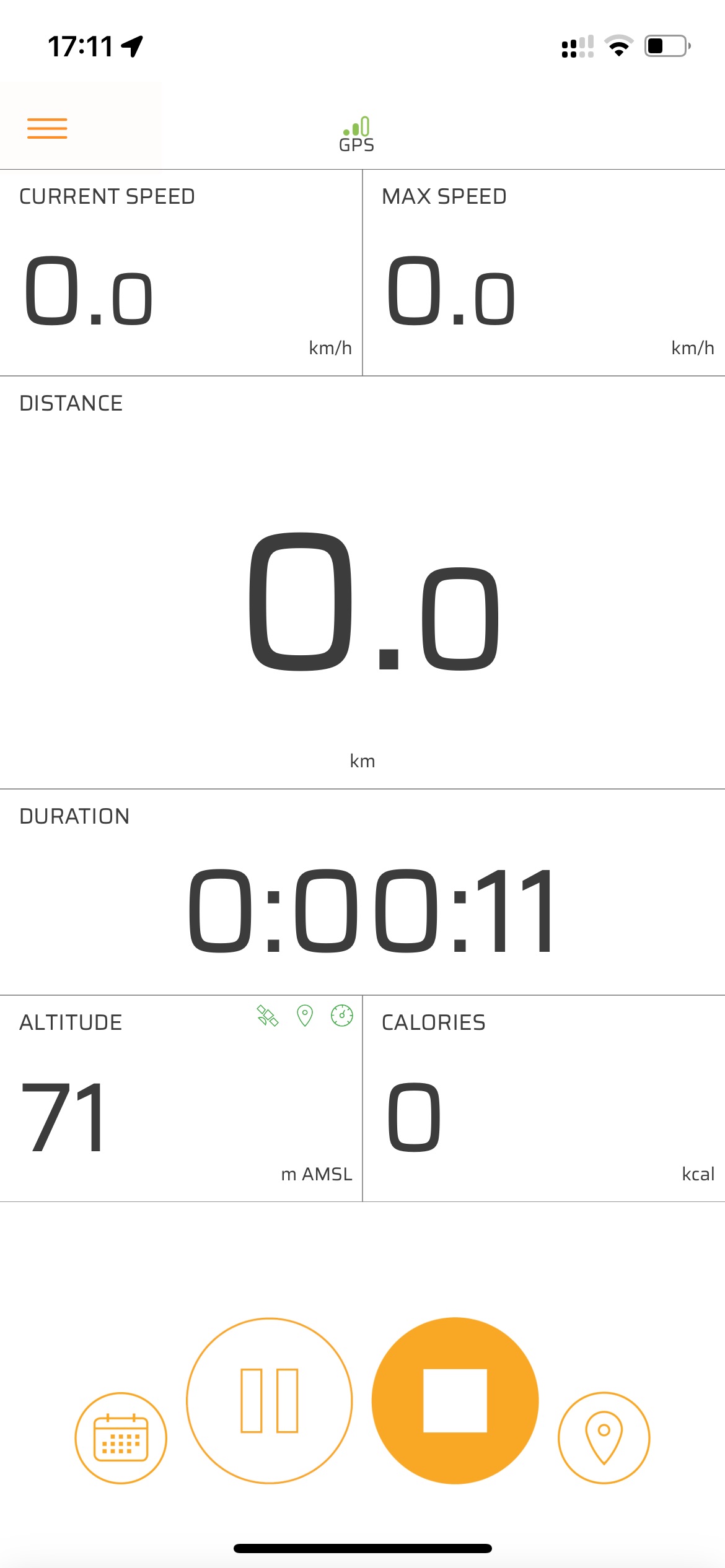 You will be able to set goals and track your progress towards them. The app will provide you with detailed reports on your activity and progress, as well as send you workout reminders. Customize the app according to your preferences, which will make it even more convenient to use.


You may also like: 12 Best Free Bike Trainer Apps for Android & iOS
SuperCycle Bike Computer
SuperCycle is a handy mobile app that will help you increase the efficiency of your workouts. It will also allow you to track the distance traveled, speed, time, and other parameters.
The app contains a wide range of features and functions that will help you achieve the desired results and improve your progress in cycling. Thanks to its simple and clear interface, the app is easy to use even for inexperienced users.
The program allows you to record your workouts in real-time. You will be able to see the distance traveled, speed, pace, time, and other parameters of your workout. This will help you keep track of your results.
The app also suggests new paths and helps you save routes for your present and future workouts. You can set up GPS-assisted navigation that will help you follow a set route. It will also allow you to calculate the distance traveled as accurately as possible to track your cycling progress.
The service shows detailed graphs and statistics of your cycling activity. You will be able to familiarize yourself with your results and compare them with previous ones. This allows you to analyze your workouts as well as achieve your goals. Store your records in the app's history and use them later for your sports reports.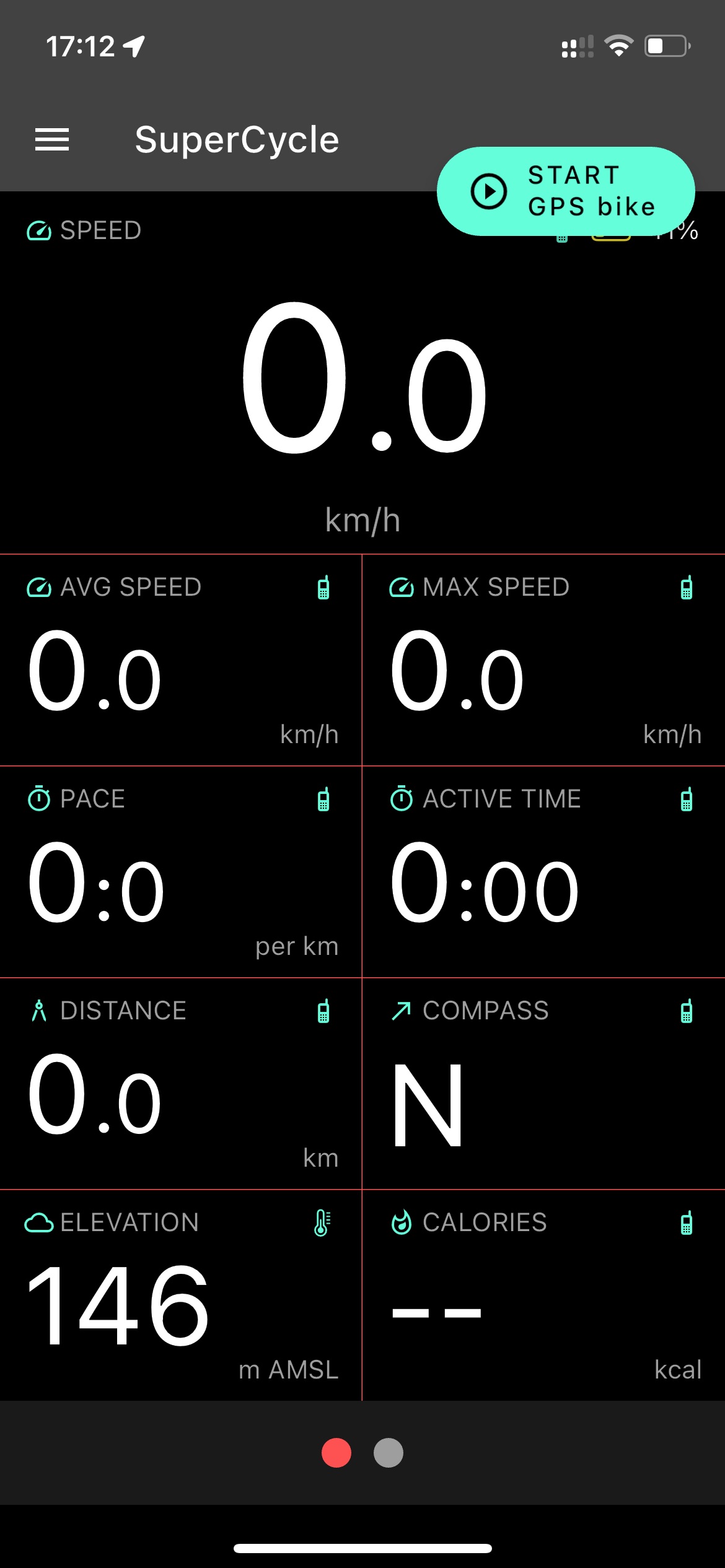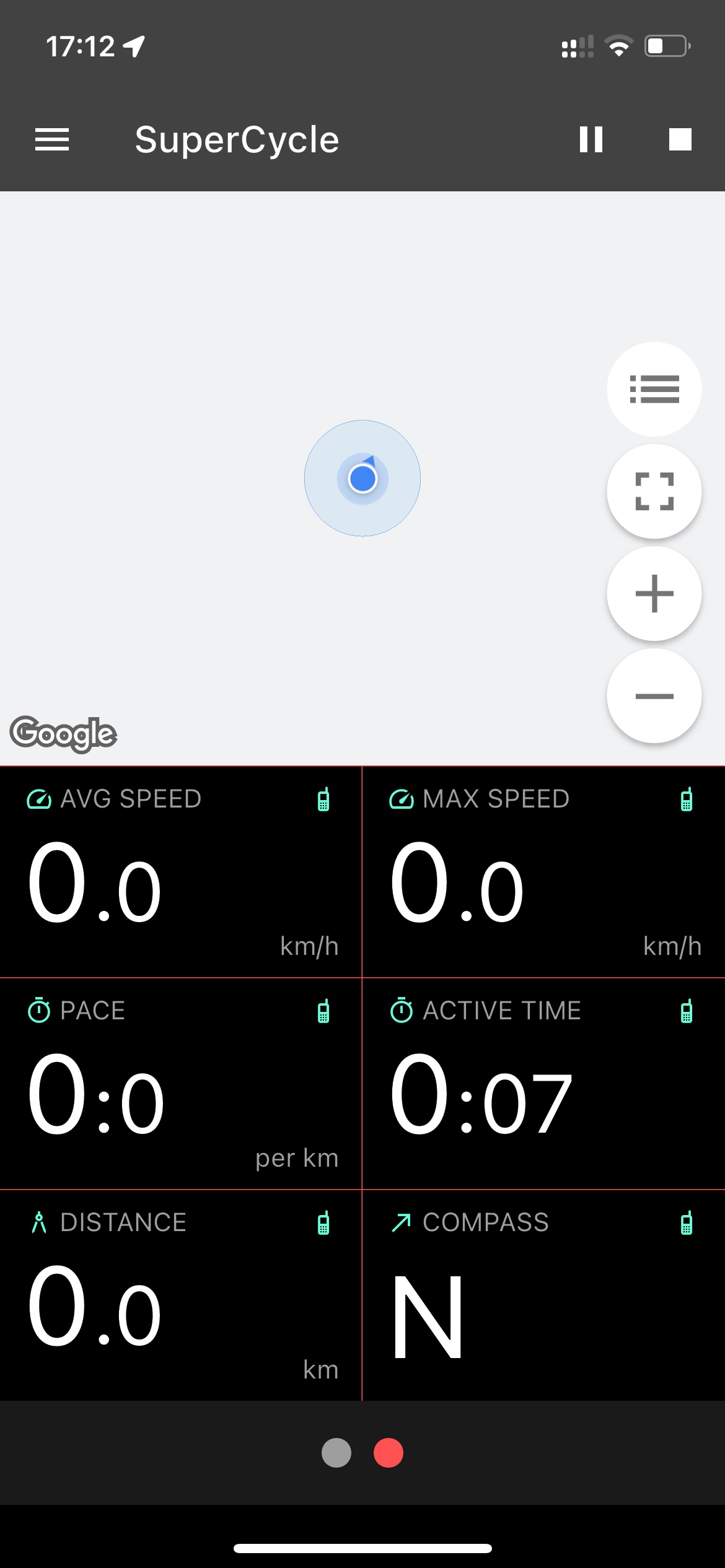 Map My Ride GPS Cycling Riding
The Map My Ride app is a convenient and feature-rich tracker for cycling enthusiasts and athletes. It is designed to help users record all their rides, track distance traveled, track speed, and other important parameters.
With the built-in GPS tracker, the app automatically detects your location and marks the route you have traveled. All information is saved and provided to you in a convenient way – graphs, charts, statistics, and much more.
You will be able to track your progress by time, distance, and speed, which allows you to study your workouts in more detail.
Connecting and synchronizing with other devices is also available here. The app is copatible with popular sports devices like fitness trackers, heart rate monitors, and smartwatches. This allows you to track your health metrics too.
You will be offered various workout programs that you can customize to your capabilities and fitness level. Here you can also define your goals: improving fitness, losing weight, or preparing for competitions. The app will create a customized plan based on your preferences.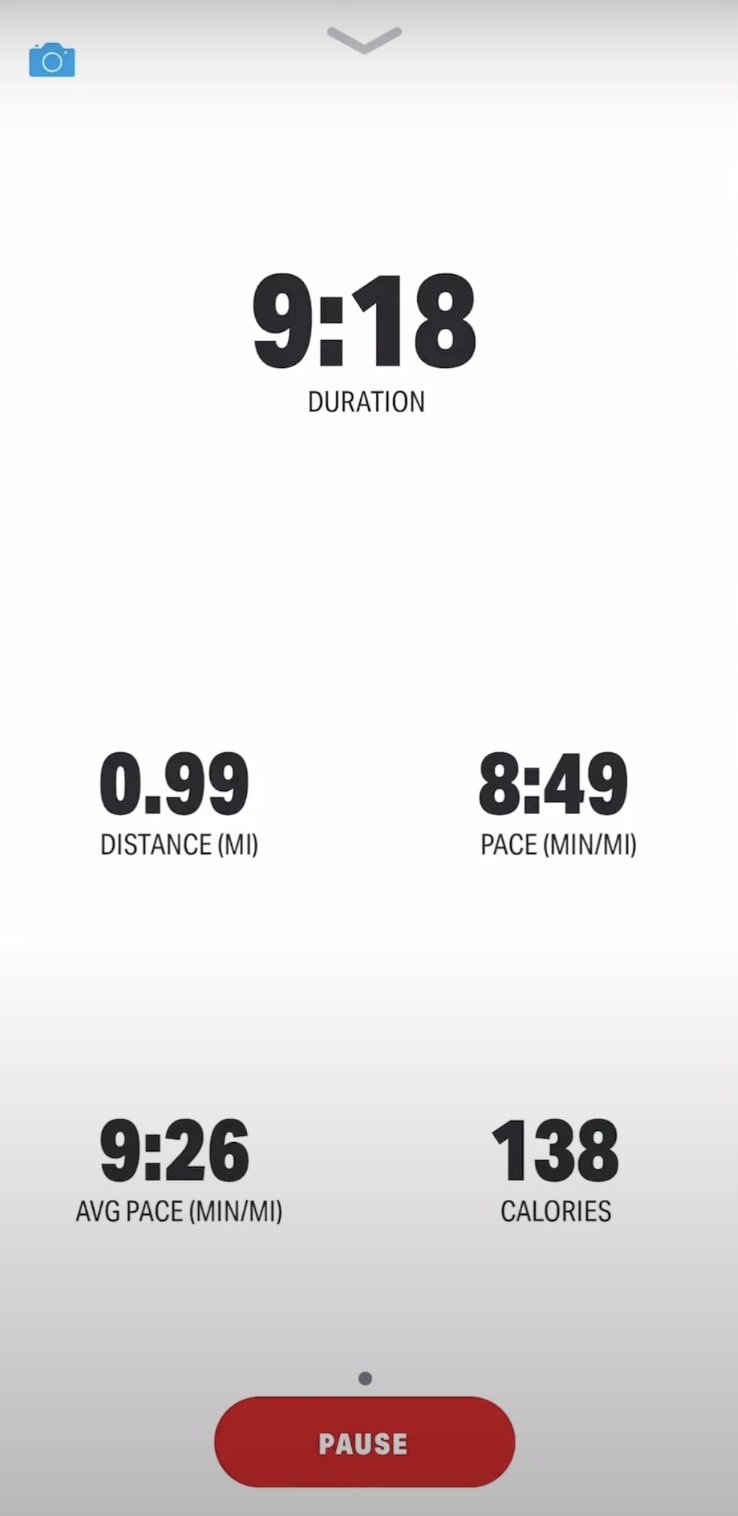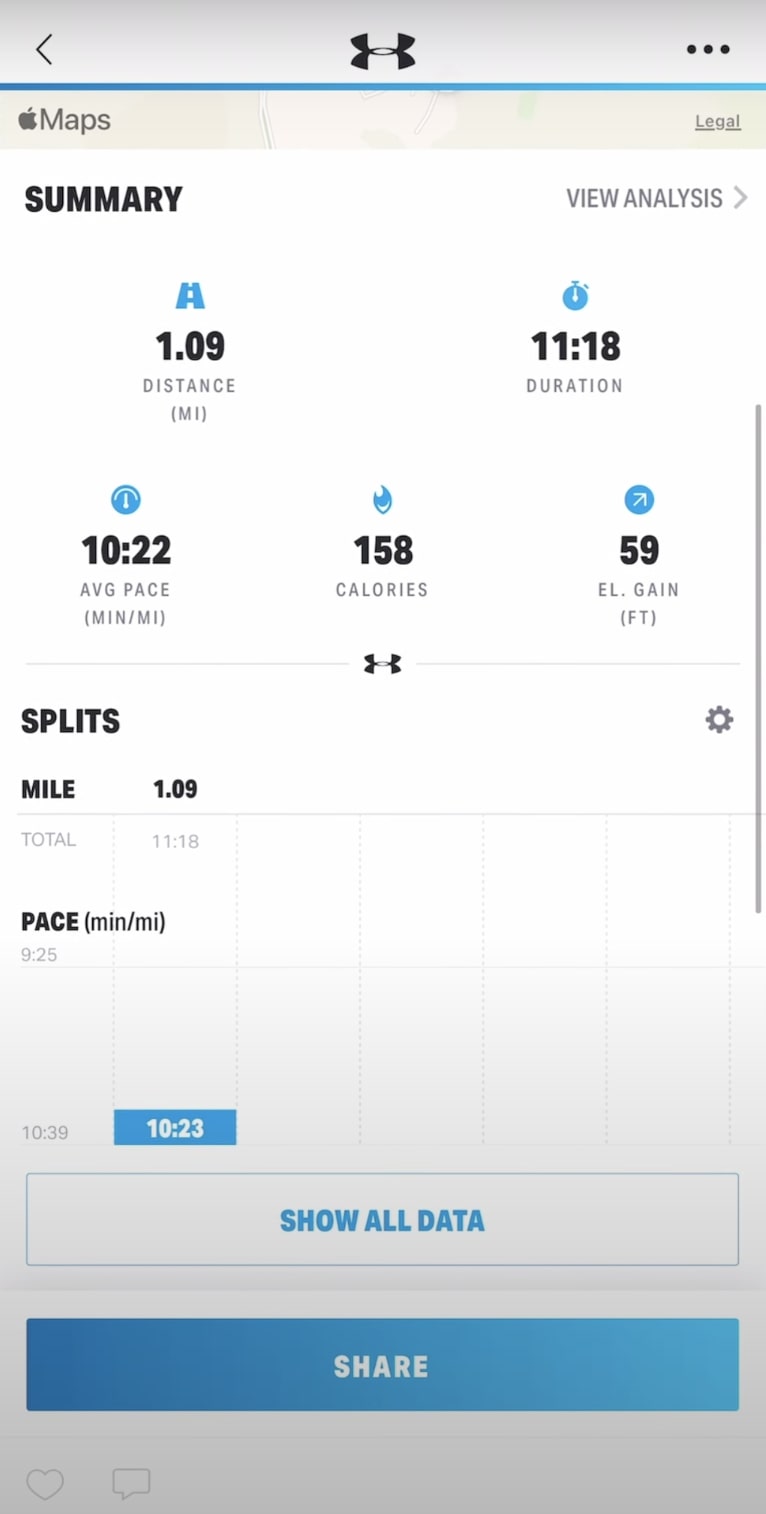 Map My Ride allows you to join groups and share your workouts through various social platforms. You can compete with friends, follow their progress, and be inspired by their achievements.


komoot – hike, bike & run
Komoot is one of the most useful and handy travel apps for planning routes for biking and hiking. In this app, you can plan your routes based on your needs and preferences. You can build your own path, taking into account the road features, air temperature, weather conditions, and other factors.
The app also warns you about any obstacles or dangerous areas on the way so that you can avoid such places. With the app, you can design routes based on your personal preferences and interests. You can choose a mode for any kind of sport: running, brisk walking, cycling.
Add landmarks, points of interest, and photos of your future destinations to create a real guide to your journey. The app has built-in navigation and a geolocation sensor to make your travels even more convenient. It allows you to build a route in real-time and follow it with handy navigation maps.
Moreover, you can download route maps to use offline. This is ideal for traveling in places without an internet connection or to save data traffic.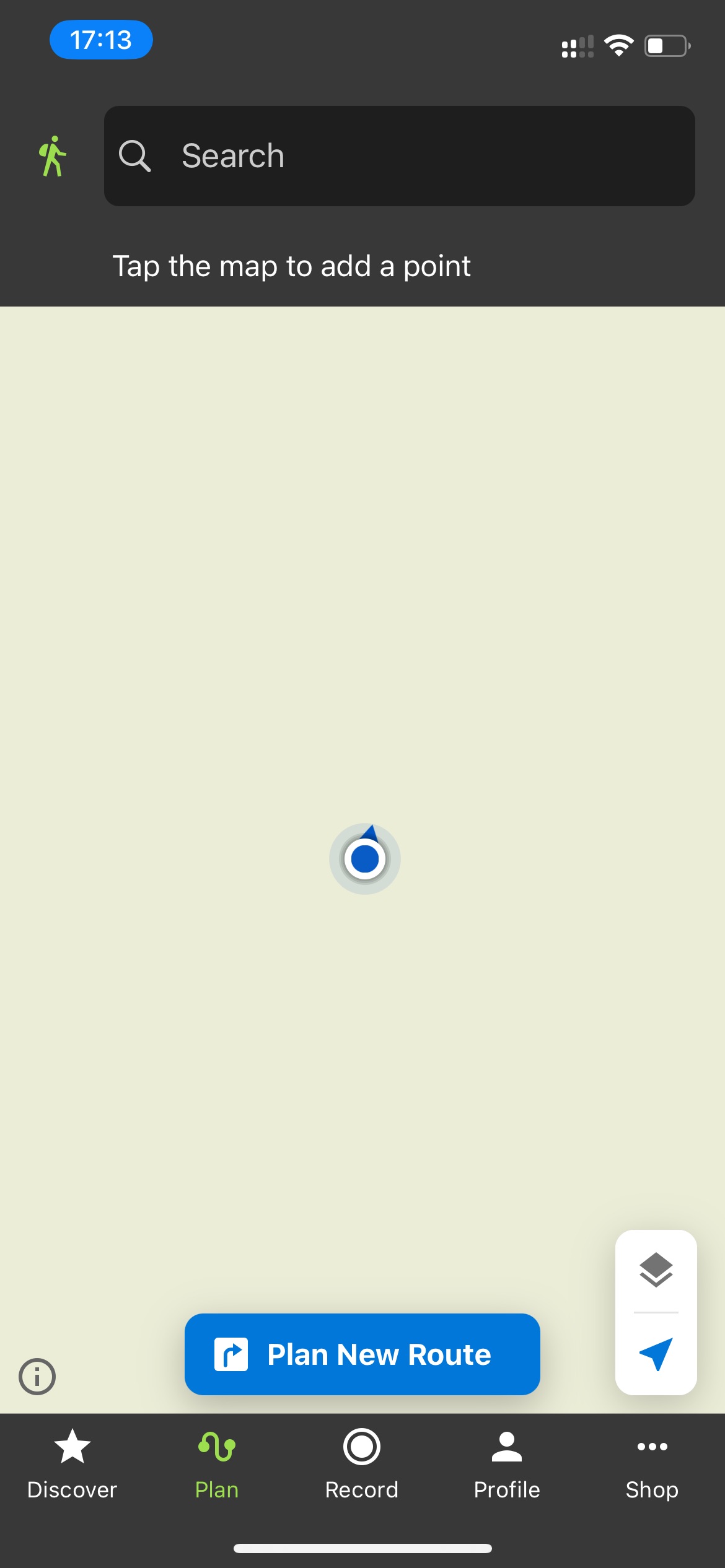 Save your completed routes and locations so that you can use the data for your training and traveling later. You can also share them with others via social networks or messengers.


AllTrails: Hike, Bike & Run
AllTrails is a mobile app for outdoor adventurers. The app offers over 100,000 tracks of different difficulty levels and activity types, allowing you to do your workouts outdoors and enjoy the beauty of the surrounding nature.
This app offers a huge selection of tracks for every type of activity, from hiking to biking trails and running tracks. With a wide selection, every user will find a route that suits them. It has a built-in map where you can mark the paths and places you have traveled.
The program offers detailed maps that make it easy to navigate while trekking. You will always know where you are thanks to the GPS navigation feature and the ability to track your progress on the track.
AllTrails provides extra details about each route: photos, reviews from other users, ratings, route length, ascents and descents, and the time it may take to complete it. You will be able to choose the most suitable route for your needs and abilities.
Users can create their own lists of favorite routes, share them with friends, and save track cards for later use. If needed, you can add hikes to your calendar to plan your future trips.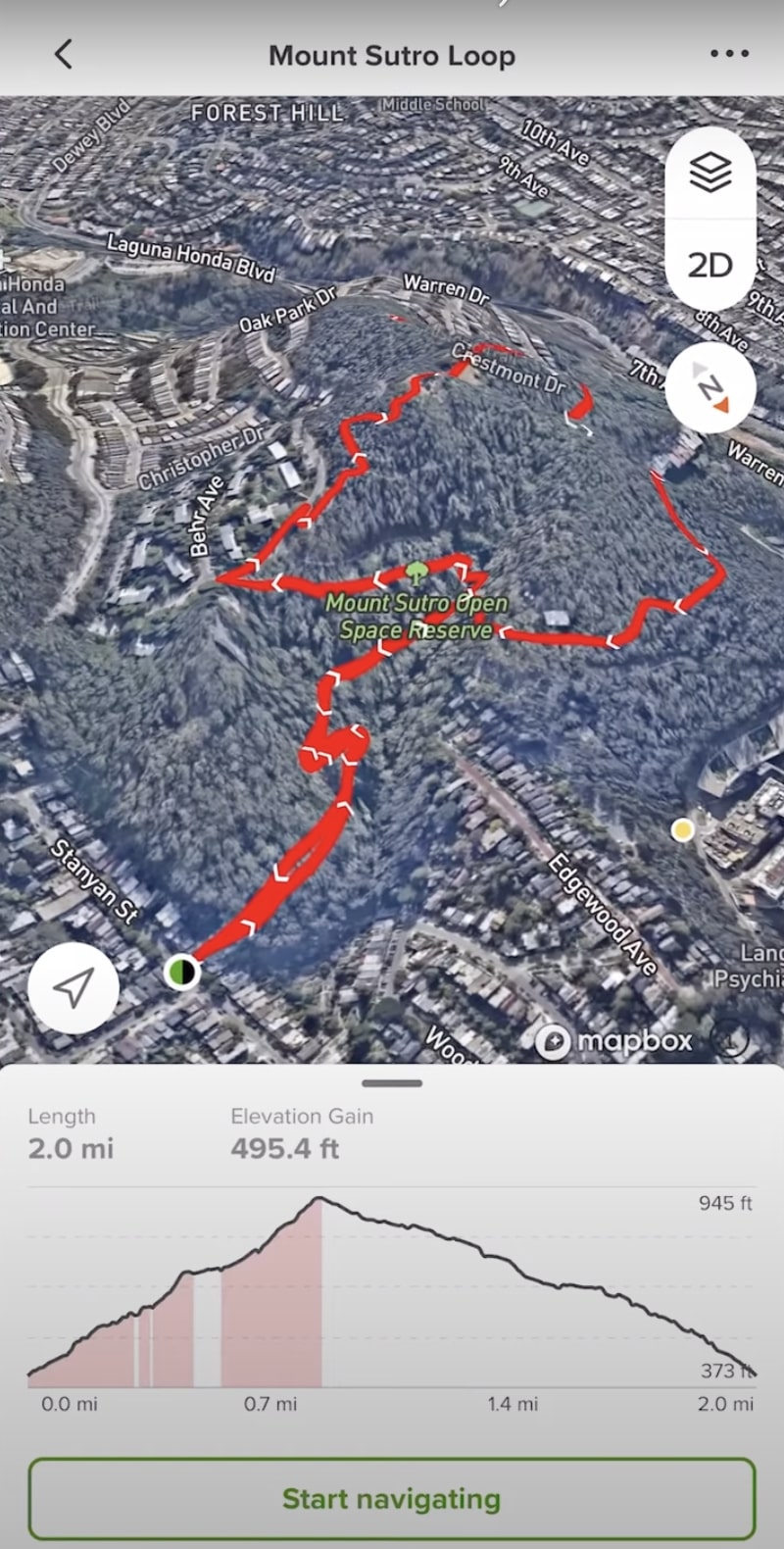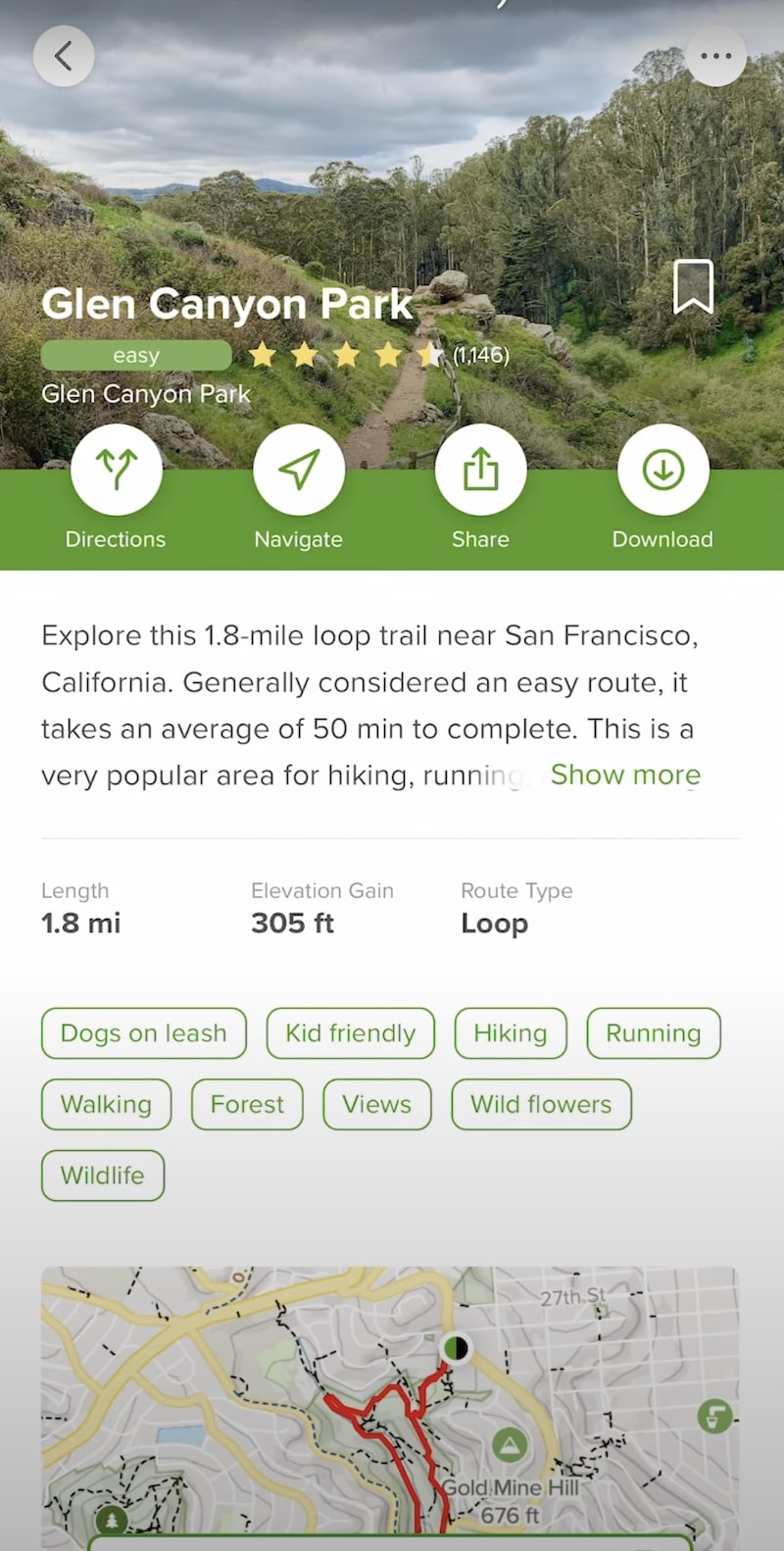 Within the app, you will be able to join a travel community where you can ask questions, share experiences and get tips from experienced users.


You may also like: 11 Best Stationary Bike Apps for Android & iOS
Cyclers: Bike Navigation & Map is a mobile app designed for cyclists of all levels who want to improve their performance and safety while cycling.
This app provides a complete set of tools to track distance traveled, speed, time, and other factors to help you check your training efficiency and improve personal performance.
The program uses your gadget's built-in sensors to automatically track every bike ride. It records data on distance traveled, speed, ride time, and more so you can analyze your workouts and track your progress. There's handy GPS navigation that lets you easily plan new routes for your bike rides.
You can choose the most suitable route based on distance, difficulty of the road, and so on. The app will provide you with precise directions so that you don't get lost.
You will be able to track your performance on the handy built-in maps that will be provided in the app. On them, you will also be able to mark the paths and places traveled so that you can save the data for future travels.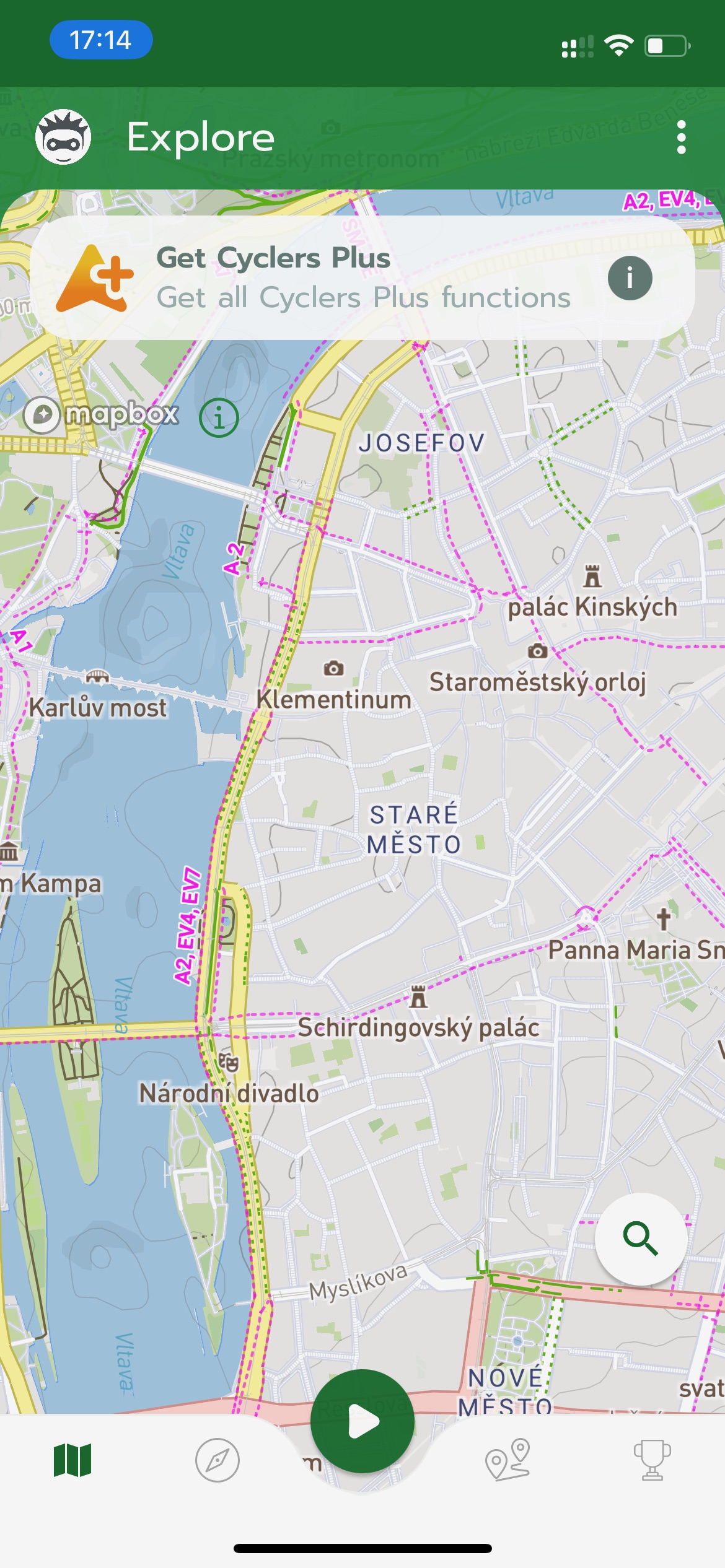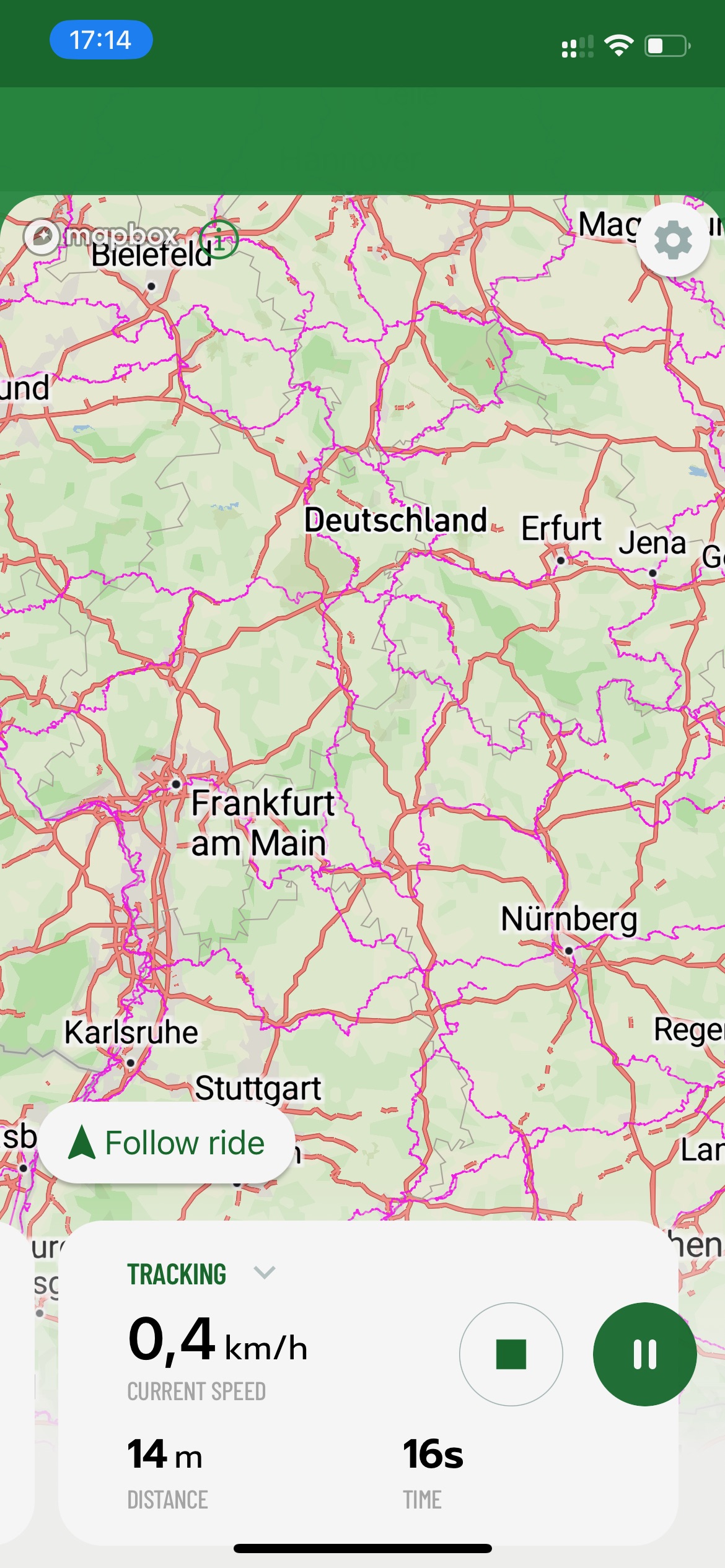 In this app, you will be able to view all your previous workouts and save them to your personal profile. You will also be able to see all your achievements and improvements based on data from previous trips. Here you can set new records and achieve all your goals.


Ride with GPS is a revolutionary mobile app specially designed for travel and cycling enthusiasts. It offers navigation, tracking and route-planning features for your cycling adventures.
With the app, you can plot and customize your own routes and share them with other users and the community of sports enthusiasts. You can also explore and discover new paths and trails suggested by other users to help you master new routes.
One of the key features of the app is accurate navigation of your current route with detailed maps and voice prompts. Its easy-to-understand controls allow you to focus on riding rather than finding your way around.
You can also save your favorite routes and use them in the future or plan new rides based on the suggested information and resources of the app.
The program also allows you to analyze your training and achievements. You can view data on distance traveled and other parameters, as well as compare your results with previous workouts. This is a great way to track your progress and meet all your goals.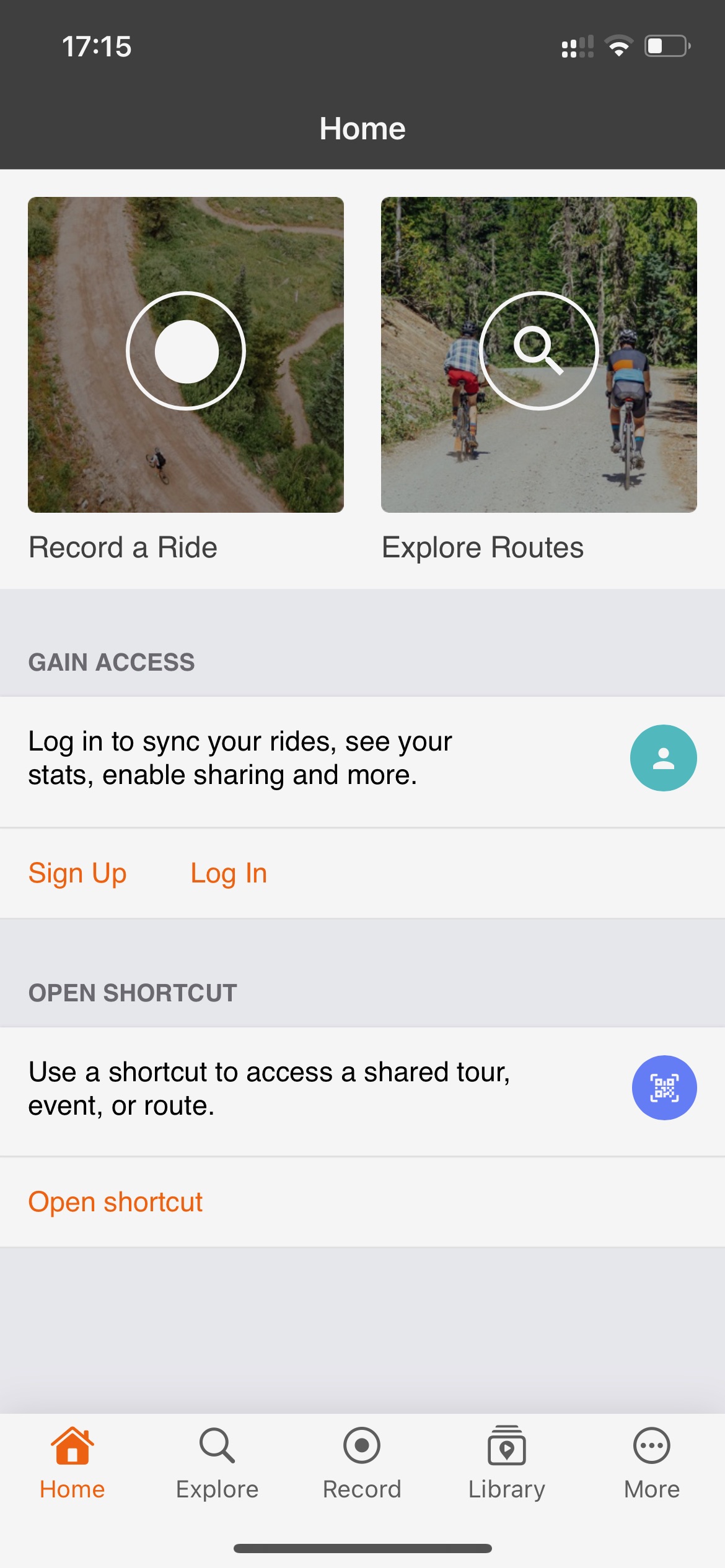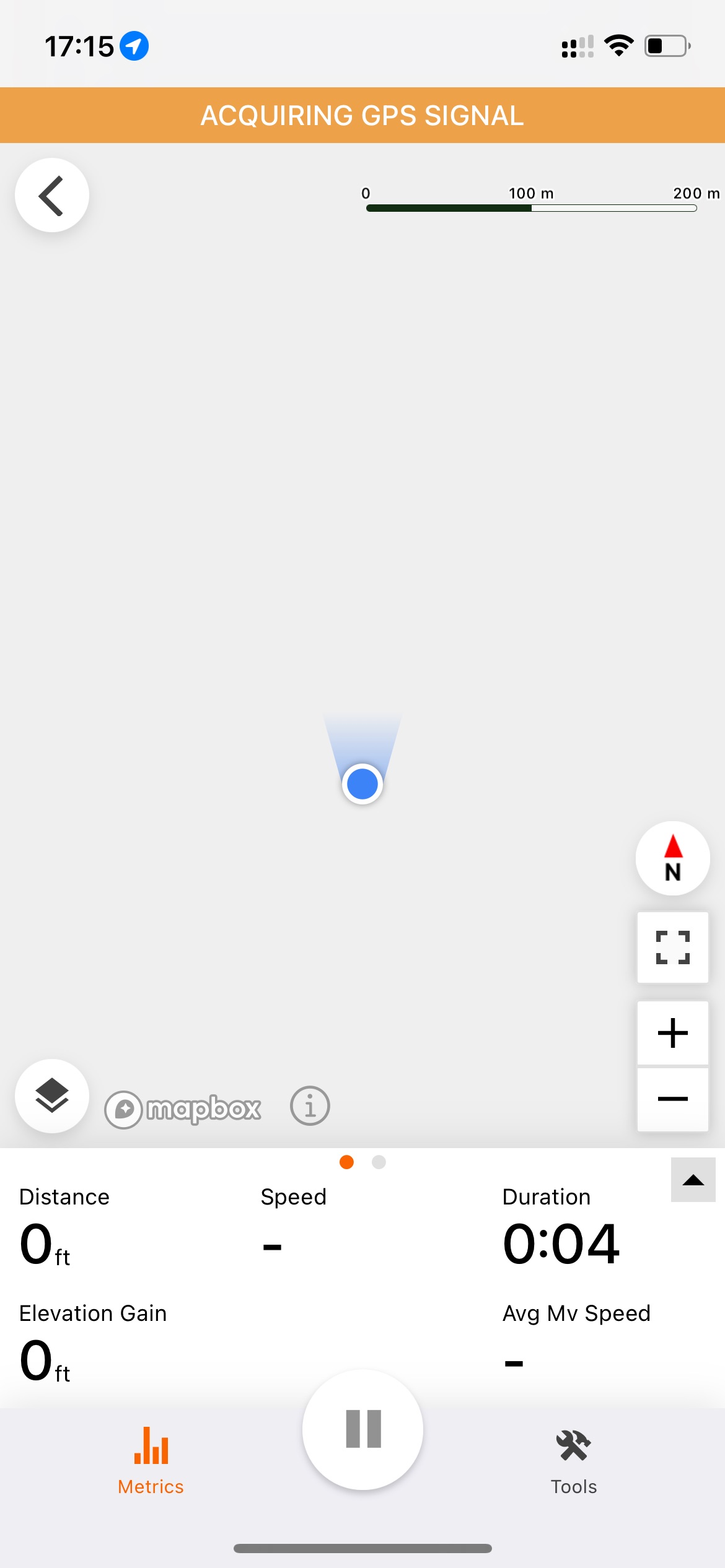 Apart from this, the app has extra options and features such as communities and groups, which makes the app even more fun to use. You can join communities and interest groups, discuss routes and share your ideas with other cyclists.


Strava: Run, Bike, Hike
Strava is a user-friendly and feature-rich mobile app for workouts. It offers convenient tools to record, analyze and compare your achievements.
With the app, users can record and track different types of activity. Here, you can use the features for any sport. For this, you are also presented with inbuilt maps and location sensors.
Strava uses a state-of-the-art location sensor to determine the user's routes. Users can connect their social media accounts and find friends who are also using the app.
All completed workouts can be posted to a public activity feed where friends can comment, give likes and show their activity. This allows users to socialize and compete with others and get motivated to improve performance.
The app also provides useful tools to analyze workouts and track progress. Users can set their own goals, create and view workout plans, and analyze their results.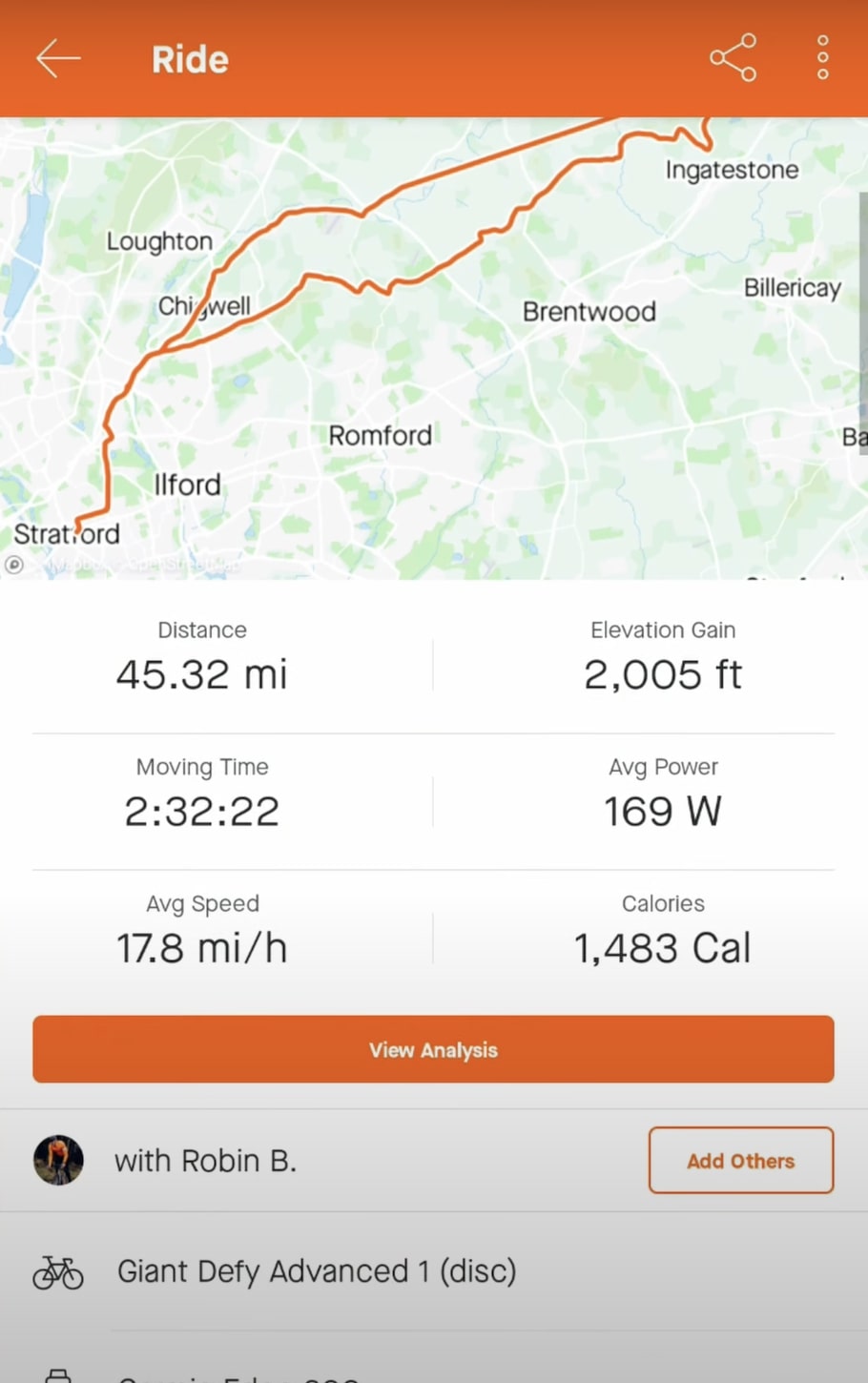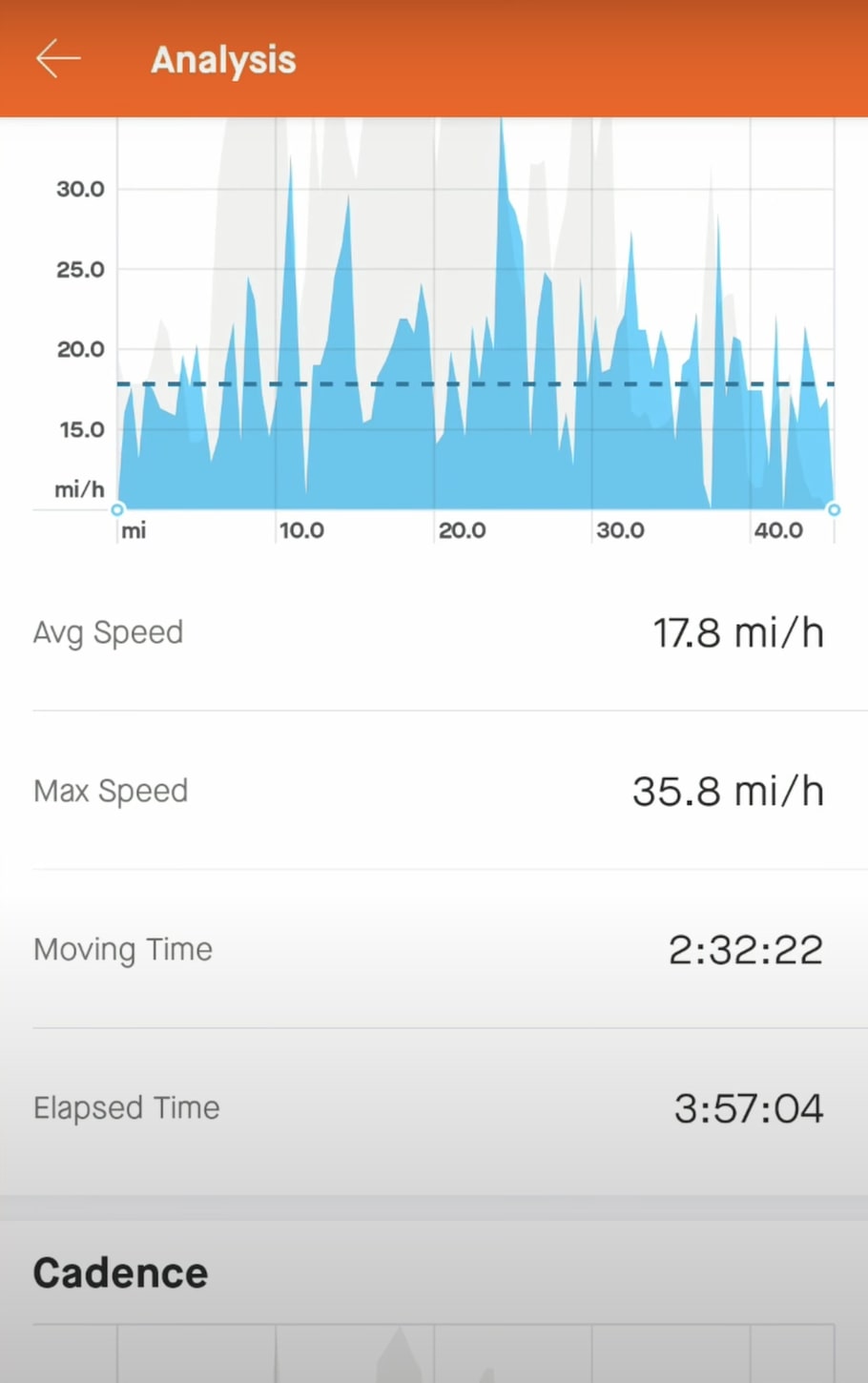 The app provides detailed statistics to help users improve their results and check their health. Users can compare their results with other members and get various rewards and achievements.


You may also like: 9 Free Spin Bike Apps for Android & iOS
Bikemap: Cycling & Bike GPS
Bikemap is an app for cycling enthusiasts that offers detailed maps and routes of bike trails around the world. Built-in GPS sensor in your smartphone allows the user to build any routes and track them on a convenient and clear graphic map.
Here you will be able to see the exact number of kilometers traveled and even the outlined path. This app offers a large number of available routes for its users. You can select a region and find routes of different complexity and length.
Bikemap provides information on your path, thanks to which you will be able to control your traveling or else professional training. All the records will be stored for you in the app, so you will be able to use them in the future.
Besides, the app gives you the ability to create your own routes. The user can build and optimize their own path, add destinations, skip certain parts of the road, and save their routes for future use.
It also allows the user to search for nearby food outlets or interesting attractions. Check reviews about them, view photos and find out information about work schedules, contacts, and other data.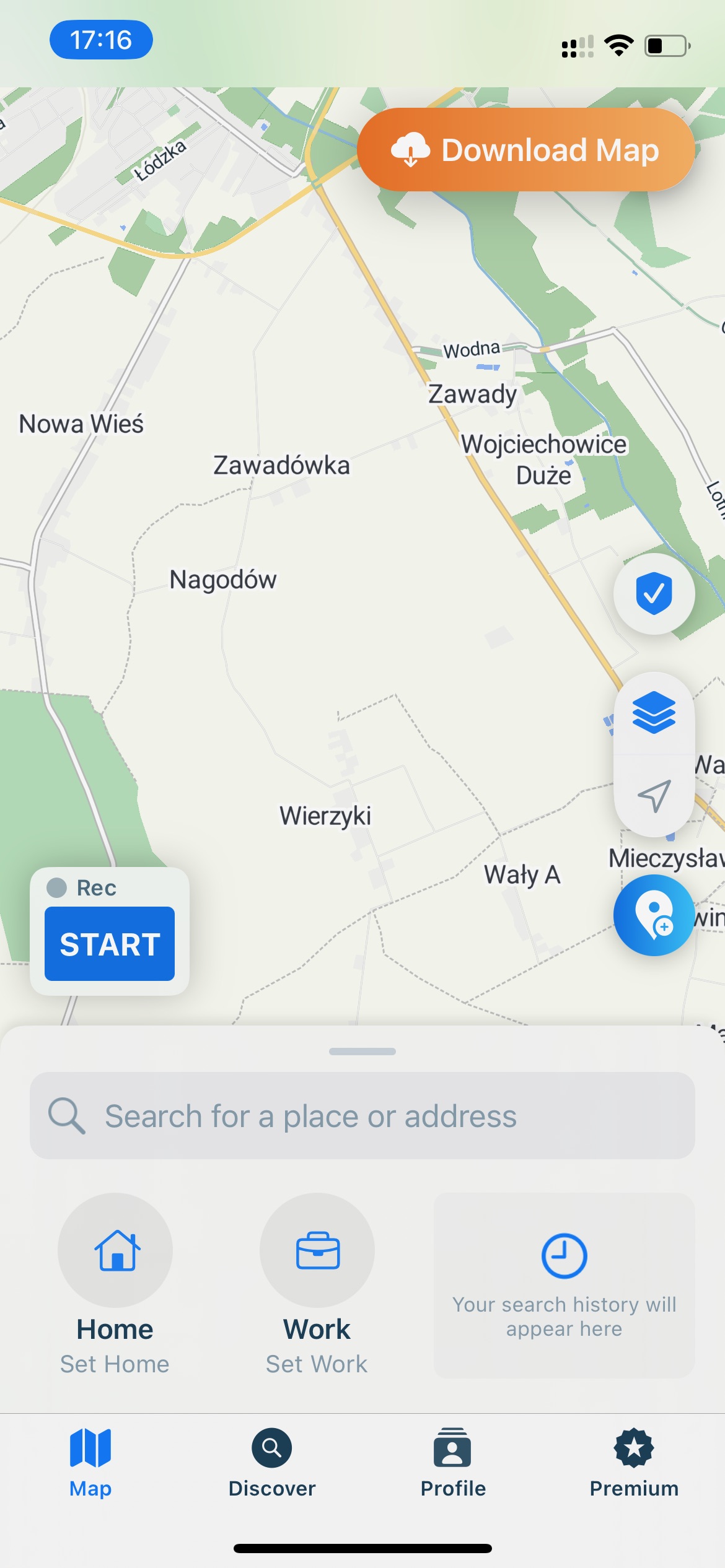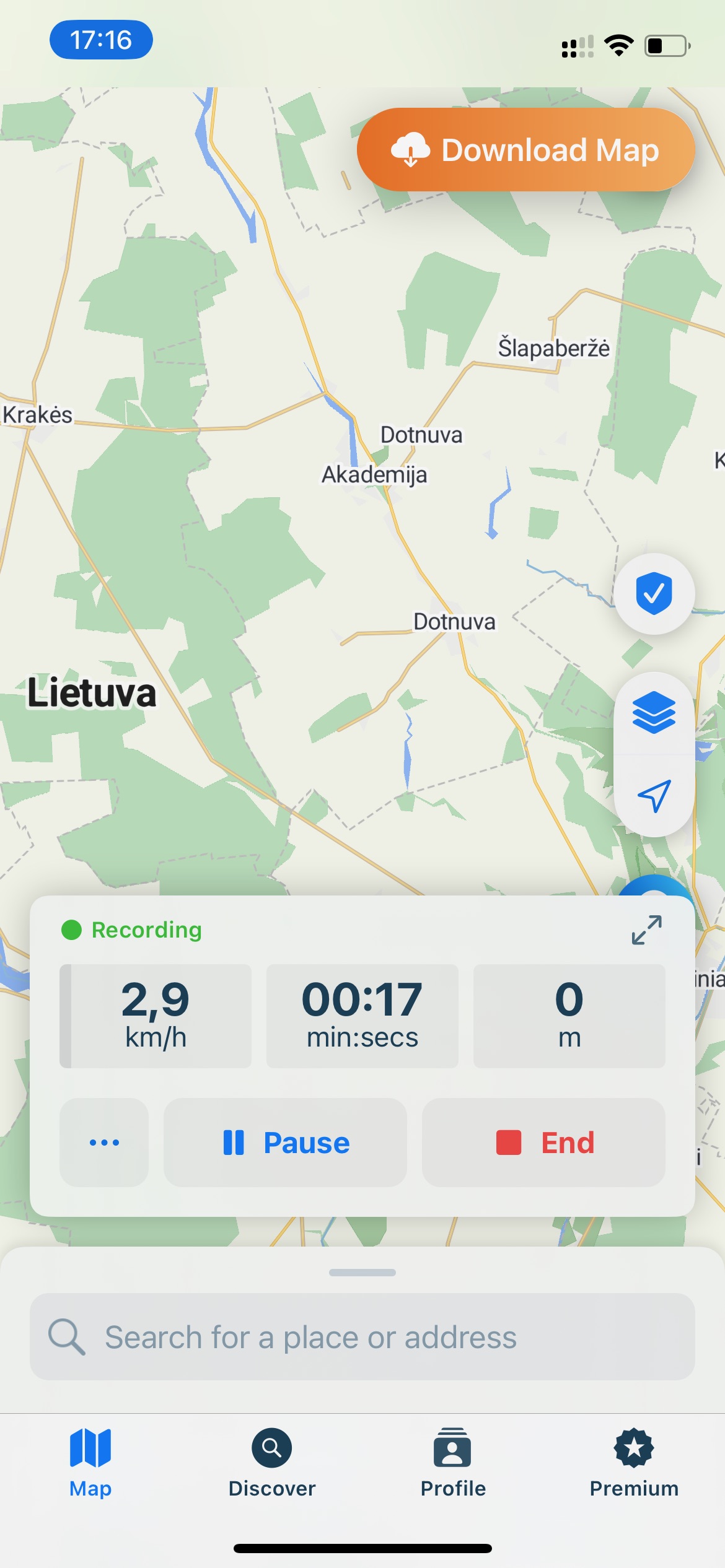 The app provides synchronization with other systems and devices, which allows you to track your health indicators as well. Upload your itinerary to this app and then synchronize it with other devices.