Just playing games, having fun, and getting money for that sounds like a dream, right? But our days it's an absolute reality! So why not combine two things together and play games that get you paid?! In the following article, you will find free mobile games that pay real money via PayPal.
And check also our article about the free highest paying apps that pay you money.
Blackout Bingo – Win Real Cash
This is one of the most popular Casino games for all mobile platforms where you can earn real money. What is more, the app has one of the biggest payout ratings, and once it even paid more than $14,000 for the rewards to its users.
You just need to download the app and register. The app supports payments via PayPal and that's what you're looking for. Before you start the game there is a little guide and instructions so you can understand how it works and then start making money.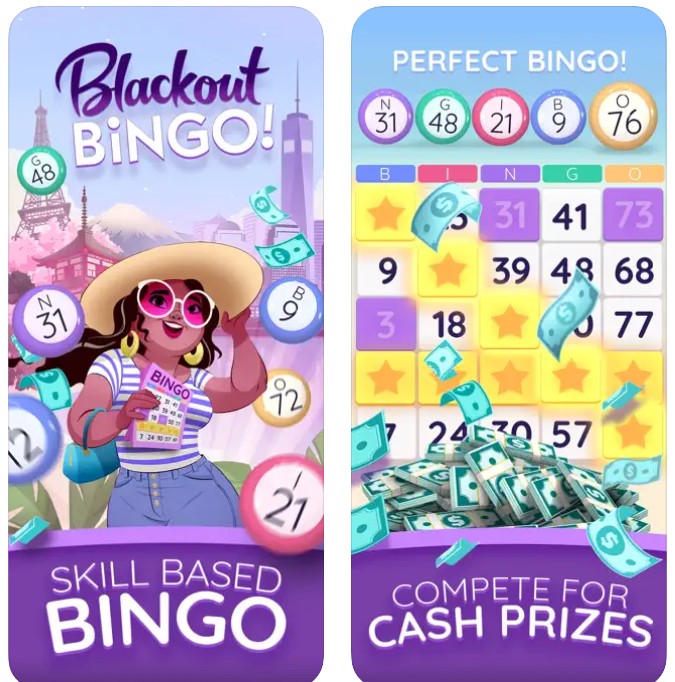 You may also like: Top 15 Buy Now, Pay Later Apps for USA
Pool Payday: 8 Ball Pool Game
This is an interesting pool game that makes payments instantly to PayPal. Pool Payday is the leader among pool games on the market and the best part of it is that it allows you to earn cash. Just like in the previous case you need to download the app and create your account.
And then there are two ways to play the game. The first is to select the turned-based game, and the ladder is to play in real time. When you want to collect your rewards, the app is using kills via PayPal and the overall procedure is not complicated at all.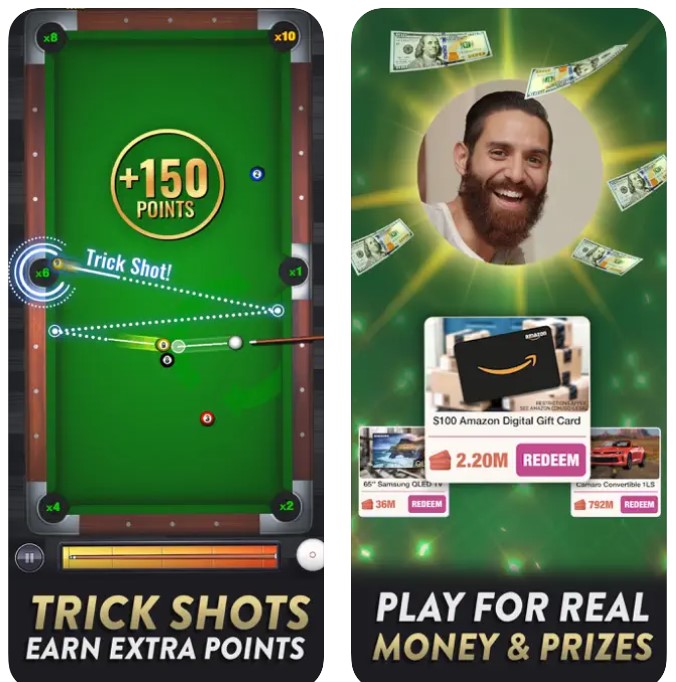 21 Blitz – Win Real Money
It's not a typical card game, it's a mix of blackjack and solitaire. The game includes had to have matches that you can play with your friends and also worldwide online tournaments. And the best part of those is that you can win up to $7,000 during those tournaments.
So in case your cards game junkie or you're just good at it we definitely recommend trying out this game because it rewards you with real cash to your PayPal account. However, keep in mind that the game is not available in some states, such as AR, CT, DE, IL, IN, LA, ME, and SD.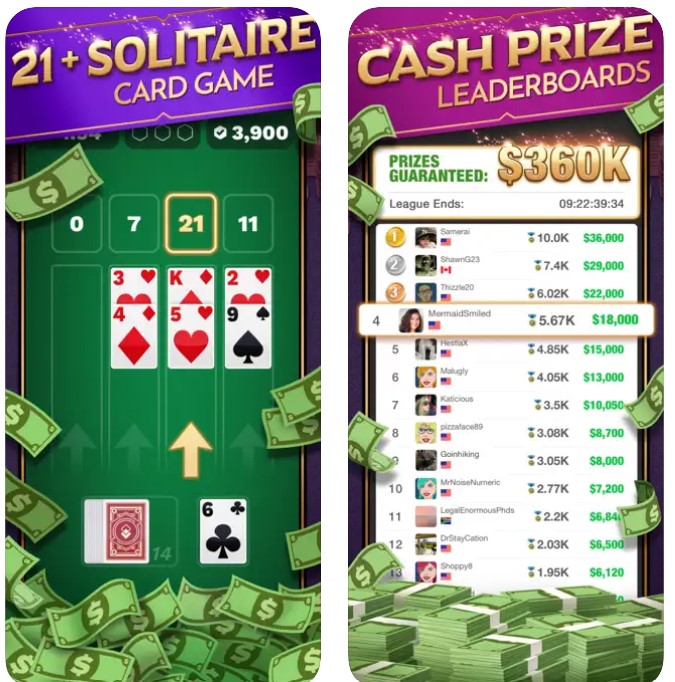 Solitaire Cube – Win Real Cash
This is another card game and it's a classic solitaire game that you are used to. This is an online game where you can compete against other players. What is more, Solitaire Cube allows you to win real cash. The game is powered by skills and it gives you an opportunity to receive money via PayPal.
Before you start playing the practice mode is available or you can choose to go straight to the pro league. What are the cool aspects of this game are that it can find you, and other players, with the same skills around the world and suggest you play against each other. Each game lasts 5 minutes.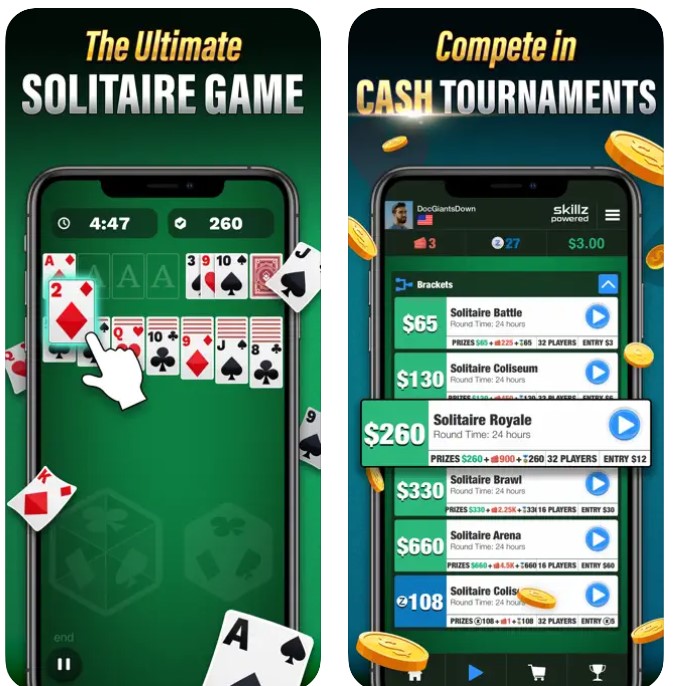 Dominoes Gold – Domino Game
This is another game that is unfortunately available only to iOS users. And just like in previous apps, here you can play dominoes and receive money to your PayPal account. The game represents the classic domino game version.
It includes several play modes, such as one where you can compete against artificial intelligence, or the online multiplayer mode where you can compete against other real players. All in all, the options provided by this game are more than enough to guarantee you a fun time.
Please note: Cash tournaments are not enabled in the following states: AR, CT, DE, IL, IN, LA, ME, and SD.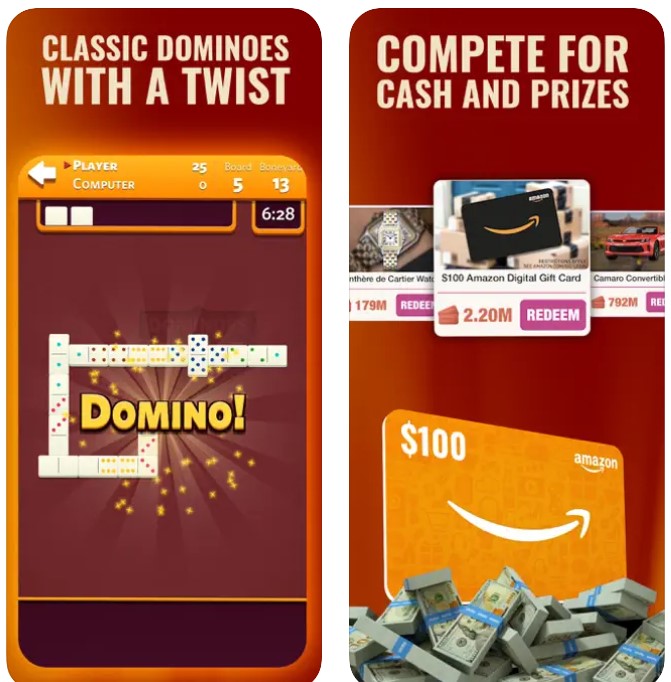 Yatzy Cash – Win Real Money
If you prefer Yatzy games you can go for this one. This is a unique Yatzy Cash game that allows you to win money to your PayPal account.
Cool tournaments and worldwide online competitors will make your experience even better. Yatzy Cash is a 13-Rounds game. Each round you can roll up the dice up to two times until you achieve one of the 13 slots. Your goal is to achieve the highest point until the game ends.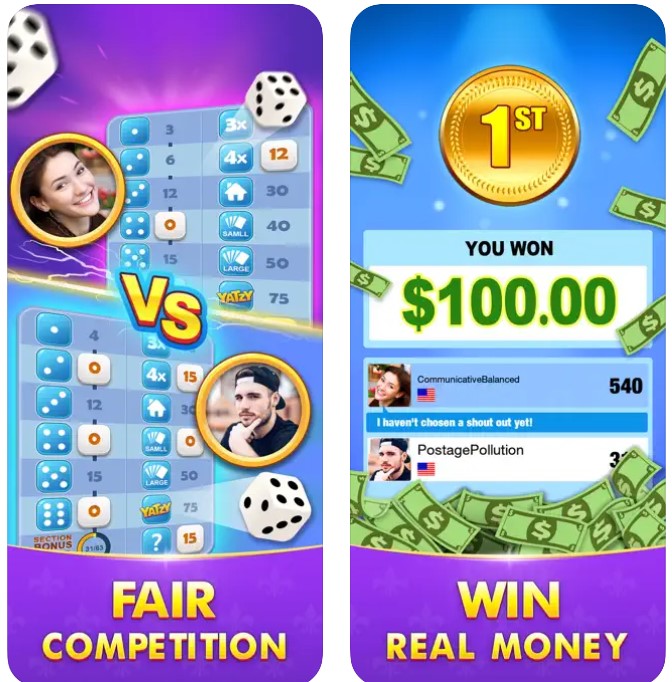 You may also like: 9 Best Online Payments Apps Without Credit / Debit Cards
Money Yatzy Dice: Win cash
This is basically an analog of the previous game but for Android devices. You can play funny Yatzy Dice games with your friends and get the coolest rewards including real money. The goals are quite the same and everything depends on your skills and how creative your strategy is.
What is more, the app has the future of the inbuilt chat where you can have conversations with players all around the world. Money Yatzy Dice is a great way to make new friends. Just one point about it is that it contains lots of ads.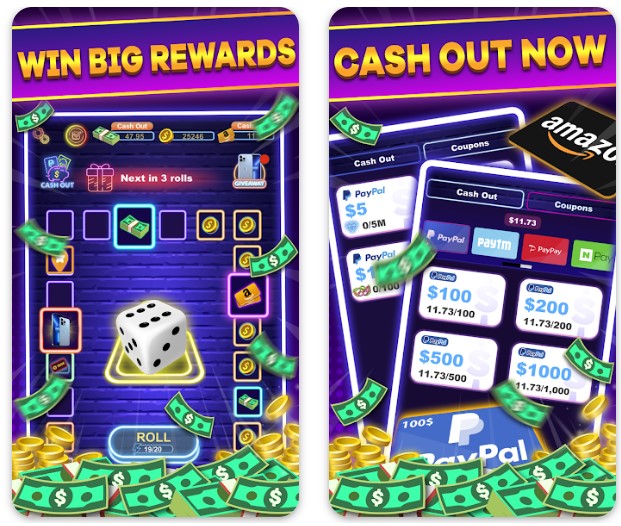 Bingo Win Cash: Real Money
Another version of the bingo game that allows you to win real money. The app is available for both platforms. It includes several ways to play it and it also has multiplayer modes and also free entry events so you can participate in them.
The game is happening 24/7 and you can join it anytime. And of course, you can receive the payments to your PayPal or Apple pay. It contains various competitive notes like real-time tournaments, token games, multiplayer games, and so on.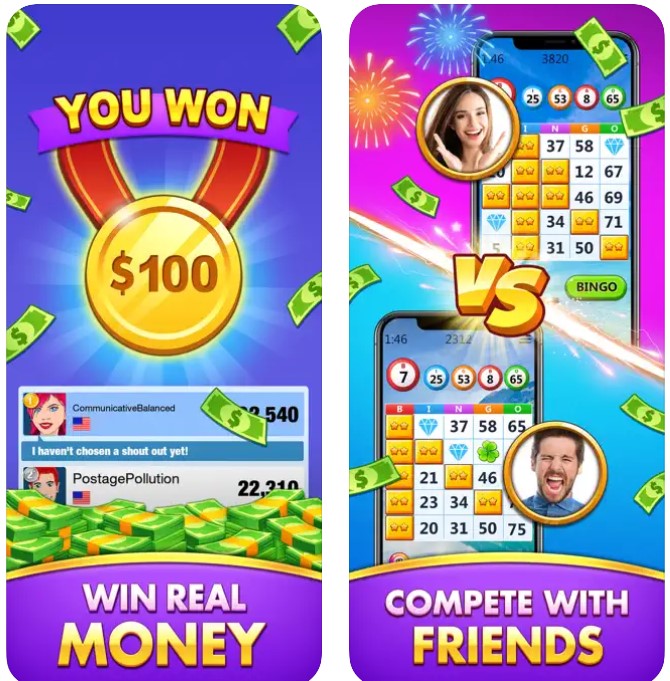 Real Money Bubble Shooter Game
Do you like playing hyper-casual games like bubble shooters? So why don't you then play one of these games and earn money on your PayPal? This game does exactly that. It's a bubble shooter that allows you to turn cash into your PayPal account.
It contains three-minute multiplayer matches where you have to match three or more bubbles of the same color in order to pop them. The game is easy and relaxing. Join the game and don't miss your chance!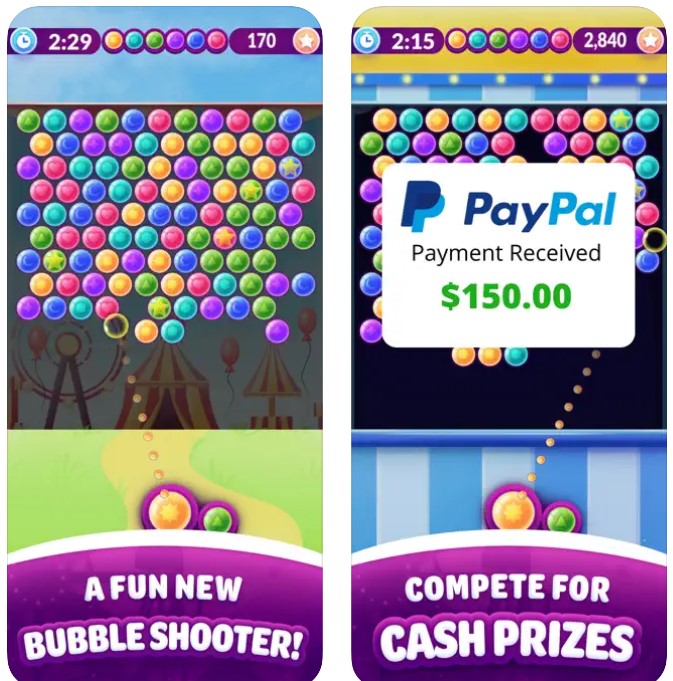 AppNana
It seems like AppNana is a gift card app. However, it is an app that gives you cash rewards for downloading and using other apps. The app works in the following way: you need to download it, then create your account, and then download game apps, and start playing.
The more you play and the more videos you watch the more points you get. Points are redeemable in the case of paid apps and PayPal payments. AppNana provides access to such games as Jewelish, Multisquare, Traffic, Fruita Crush, Hextris, and Taptastic Monsters.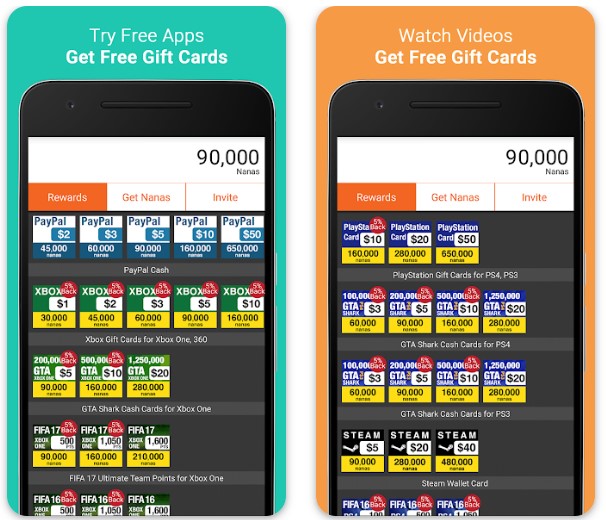 FeaturePoints
Even though this app is mainly made for you to take part in surveys and receive awards for that, you can also download and play some games here and also receive some cash to your PayPal account with FeaturePoints. It offers redeemable points.
A strange fact about this app is that some features of it are limited to Android users only. You just create your account here then choose one of the downloadable apps and when content opportunities.
Each complete task earns you points and you can get the cash to your PayPal for that. 3,000 points are approximately equal to $5. In total FeaturePoints allows you to make up to $200 per month. Also referring to friends will bring you from 20 to $30 per month.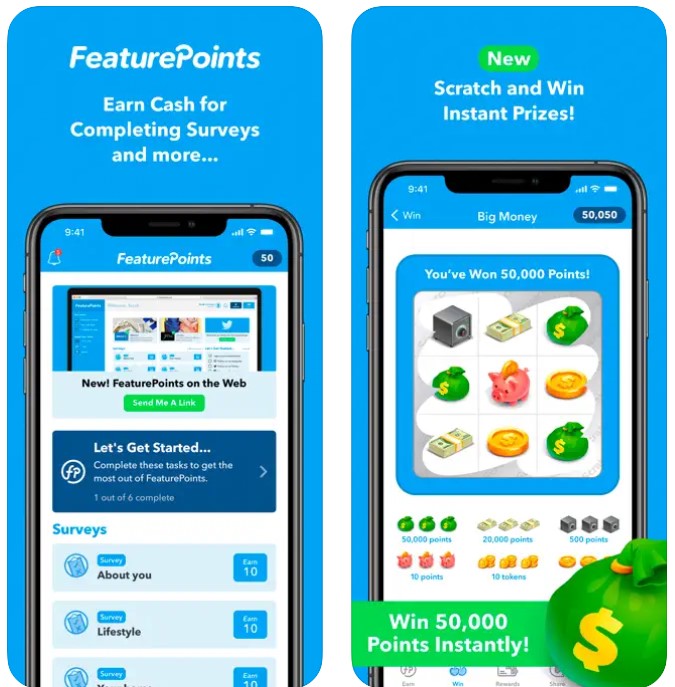 You may also like: 17 Free Highest Paying Apps that Pay You Money
Givling
This is a trivia crowdfunding game that was developed to crowd fine mortgages that and student loans. You need to install the app and create your profile then you can purchase crowdfunding coins in order to play trivia.
The main point is that each player takes an independent trivia quiz and is grouped with two Anonymous players and you take the quiz together. Therefore, the points of your team will be combined together. The team that has the highest score wins the weekly trivia award. The best teams also receive Givling Queue Points.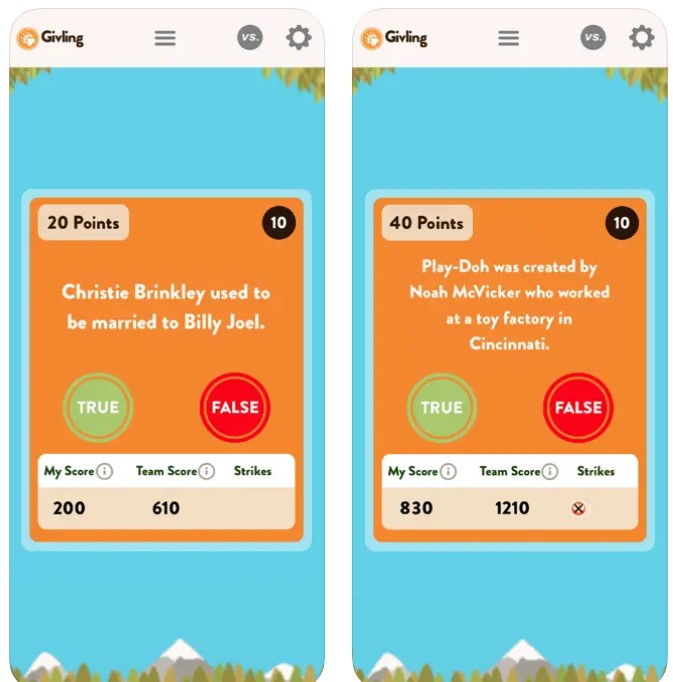 Wealth Words
Wealth words can be the next daily puzzle game that will allow you to earn money for playing it. What is more this game will help you to sharpen your brain. You install the app, create an account and then choose from a selection of word-based timed puzzles.
There are free puzzle games and also puzzle games that pay you for playing them. In order to earn money you need to win as fast as possible and when the cash prize for the puzzle.
Well, words include such modes as crossword games, story games, and poem games. In case you earn more than $20 the app will require identity-proof documents.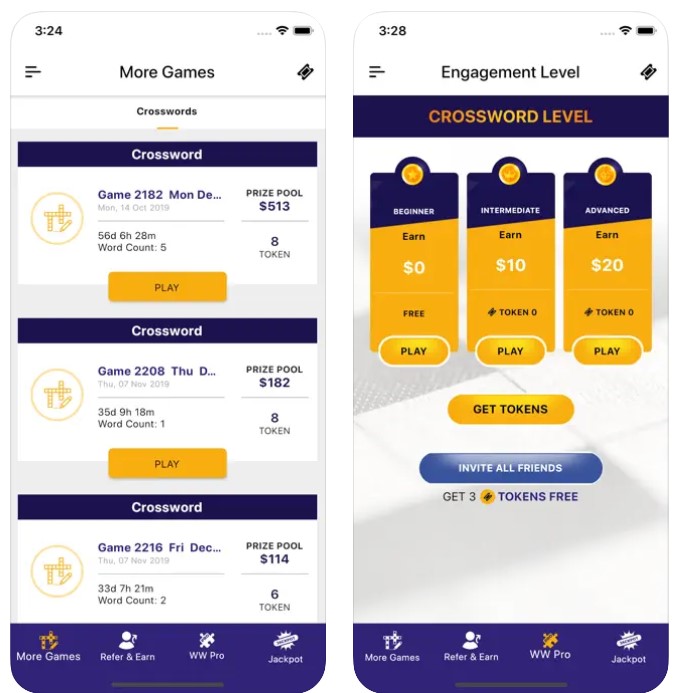 Words Words Words – Make Money
Once again, this is the analog of the previous game for Android devices. Just like Wealth Words, Words Words Words allows you to complete puzzles and then get cash rewards to your Paypal account. The app has no inbuilt purchases in order to win. The rules are actually the same.
The only difference is the interface design is much worse here and words are not shown in alphabetic order. It makes you guess what other words might be there each time rather than give at least a slight hint. Moreover, the app includes ads.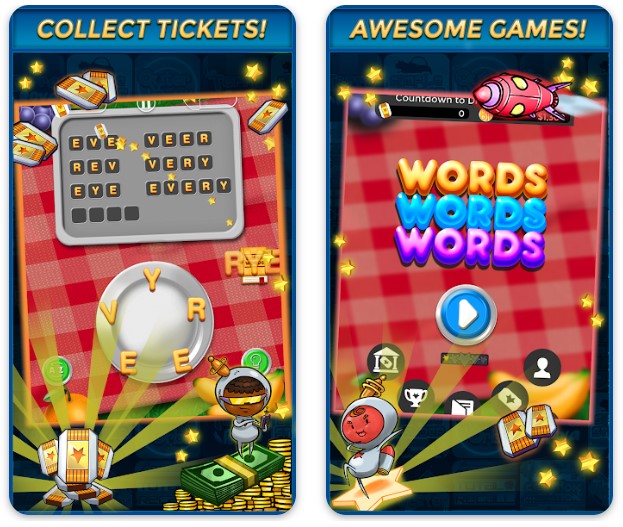 You may also like: 11 Best Loan Apps Like MoneyLion for Android & iOS
Brain Battle – Make Money
If you are into math then you should not miss your chance with this game. In Brain Battle, you need to solve math puzzles and get points for that. You can exchange points for prices, and prizes can be turned into drawings for cash.
You need to play as many games as possible so you can get more tickets and more chances of winning a cash prize. The game itself is super simple. Overall, this is a perfect puzzle game for all math Junkies and it's a great way to get paid right on your PayPal account for solving tasks.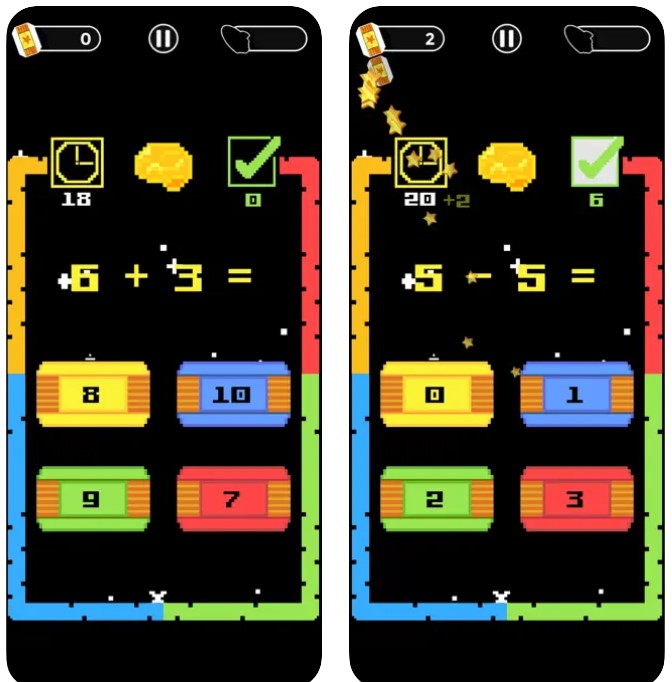 Long Game Rewards
This is more a reward app than a game however you can find the games inside this app, whatever it sounds like. Actually, Long Game is an app for savings that partners with different banks so you could add extra money to your savings.
All you have to do is to open an account in the partner bank of Long Game and deposit some money there. What is more, you can also set up automatic savings and money can get transferred to the account weekly or monthly. And this is how you get payouts to your PayPal here.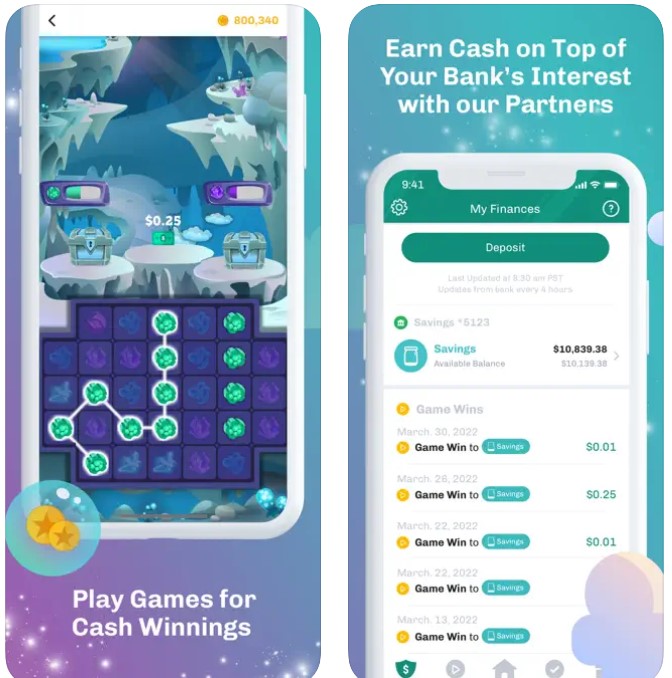 You may also like: 9 Best Payday Loan Apps for Android & iOS
AppStation – Games & Rewards
This is an app for Android users that pays you cash to your PayPal account in case you are downloading and playing the games that are listed in this app. This is one of the best apps on this list because it doesn't have any ads in it and it pays you money for the time you spend playing the games.
Of course, the rewards are slightly lower than in other apps but the fun time is guaranteed. You can also exchange your rewards to gift cards.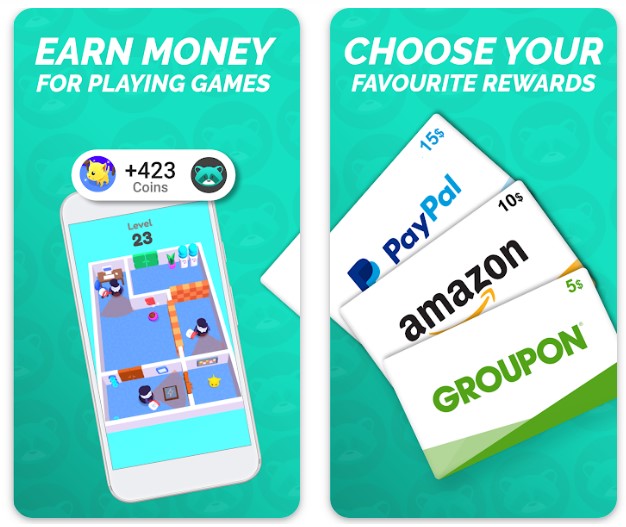 Match To Win: Cash Prizes
Another cool app for all the fans of puzzle games. Here you can win scratch-off prizes like vacations and cash payouts to your Paypal account. You just need to possess the necessary skills to play the game and have a little bit of luck, since the game combines the classic game and the lottery-type lack of winning.
However, you should be careful with this one because the feedback from users is rather mixed. On App Store Match To Win has quite decent reviews, however, on Google Play, the users call this game a scam.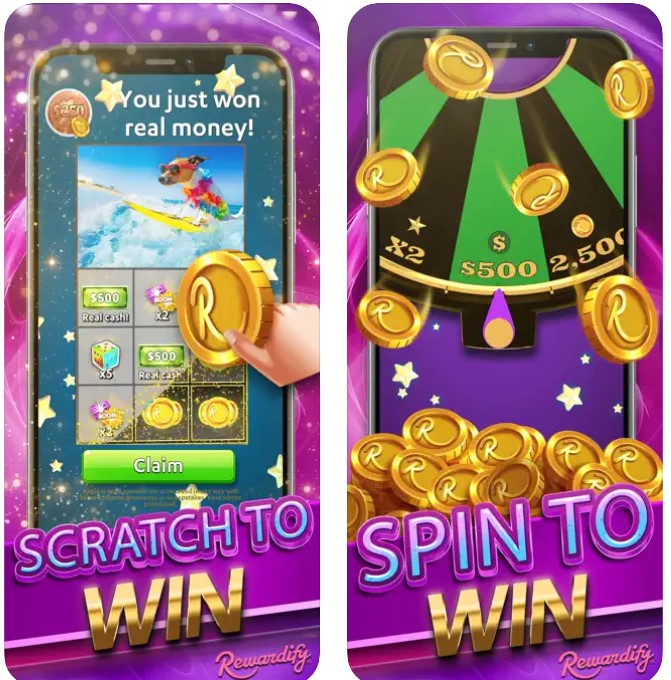 InboxDollars Surveys
From the first side, InboxDollars might seem like an app that allows you to earn rewards by taking part in surveys. However, this app can pay you money also for playing games and then leaving your feedback about them.
You also can get rewards here for shopping online, reading emails, watching videos, and buying groceries. But let's get back to the games. Here you will find such games as Mahjong Solitaire, Candy Jam, Outspell, Monkey Bubble Shooter, and others.
Another way how you can earn your inbox dollars here is to spend your money on GSN games. By the way, you also get paid for watching the videos during the games. The cash payments are made via gift cards or PayPal here.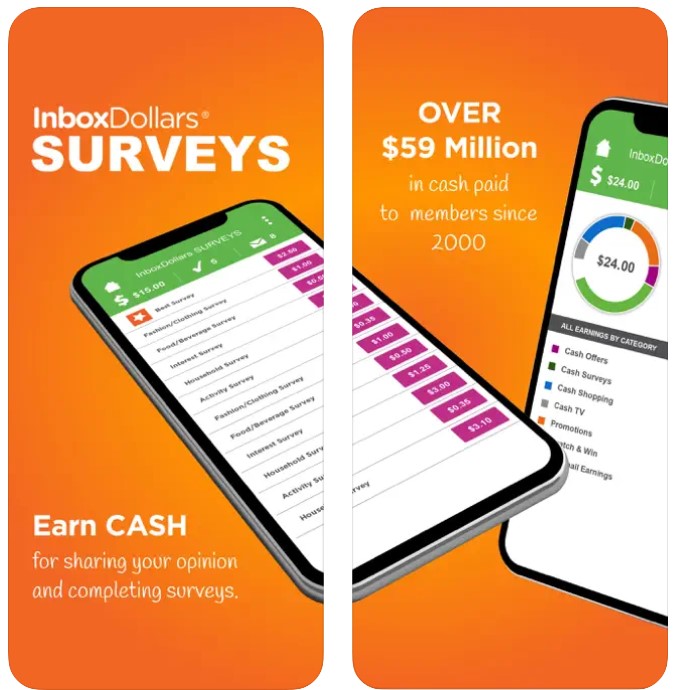 WorldWinner: Play for Cash
The main difference between WorldWinner and other apps in our list is that it actually requires you to pay so you would be able to play it. And later, this game pays cash to the winners. You will need to put down a deposit. That money will need you to enter tournaments.
However, this requirement is quite low and it starts at 25 cents. Moreover, you can practice for free. In the WorldWinner app, you will find such favorite games as Yahtzee, Bejeweled, Bingo, Scrabble, Trivial Pursuit, Dominoes, and others.
In order to get the payouts to your Paypal account you don't need to pass any minimum requirements which is a significant advantage.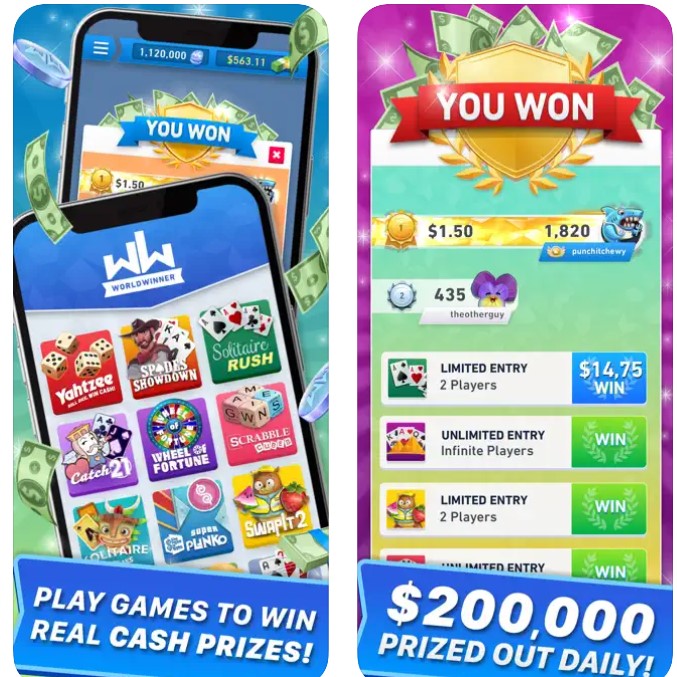 Solitaire Clash: Win Real Cash
This is another solitaire kind of game where you can win up to $1,000 per week. The payments are made straight to your Paypal account. The app doesn't contain ads which is a significant advantage. You can also win up to $115 per game.
You will be playing with five other players that have on average the same skills as you. The game is made in a way that everyone always gets the same deck so everything's Fair. This is quite a popular app but it's not available in some states.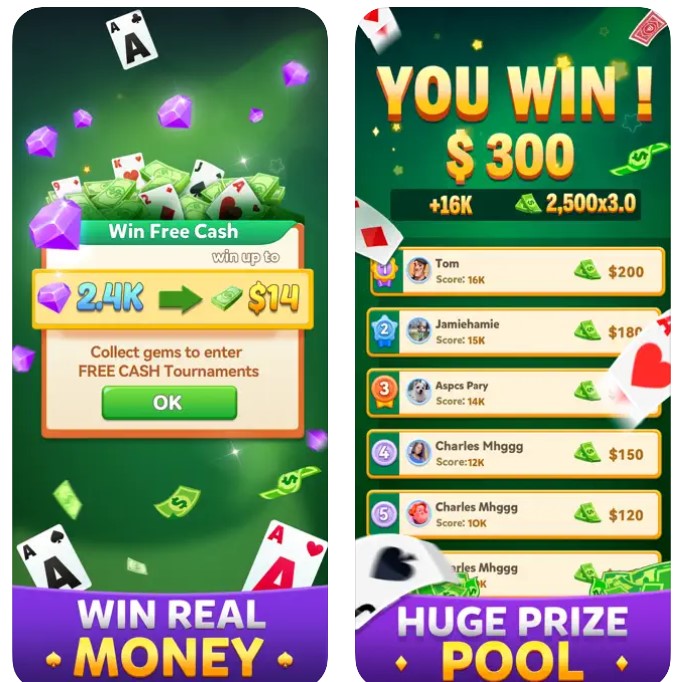 You may also like: 11 Best Apps that Pay You to Watch Ads (Android & iOS)
Bubble Shooter! Tournaments
This is another Bubble Shooter that is skills powered. The app works in a way that it matches you with players that have the same skill level. So everything is fair in this game. Each tournament lasts 3 minutes. In case they have the text you're out of moves the game will be cut short.
As usual, the main goal of the game is to gain more points than your opponents. In order to do that you will need to strategically clear roles with matching colored bubbles. When you gain the points you can redeem them for cash in your PayPal account.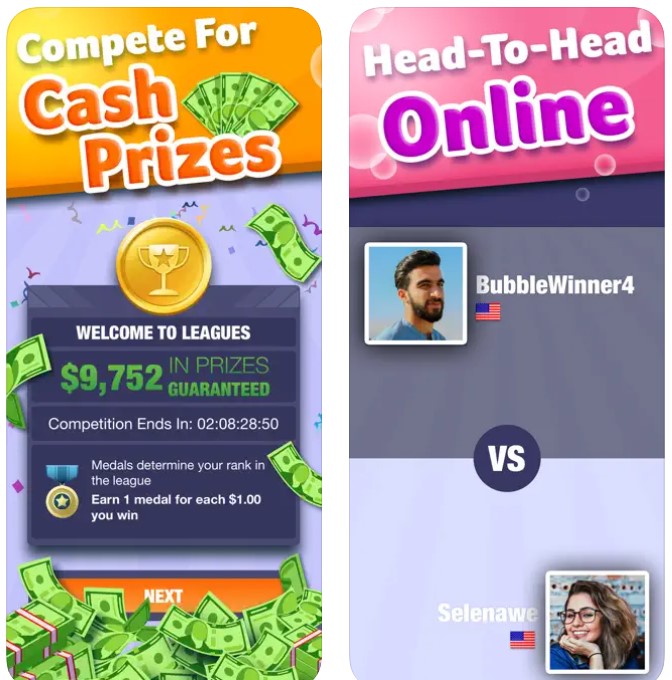 DraftKings Casino: Real Money
Probably, the name of this game speaks for itself. This is a casino game which means you can win money while playing it. The distinctive feature of DraftKings Casino is that it can make payouts to your PayЗal account. Here you can choose from 400 slot games and there are also 61 table games.
In addition to that, DraftKings Casino includes four video poker games, three keno games, and two visual sports. You will also be able to access more than 30 exclusive games that can be found only in DraftKings.
What is more, the game has six live dealer tables. The betting limit starts at 10 cents and can be up to $10,000. Everything depends on a table.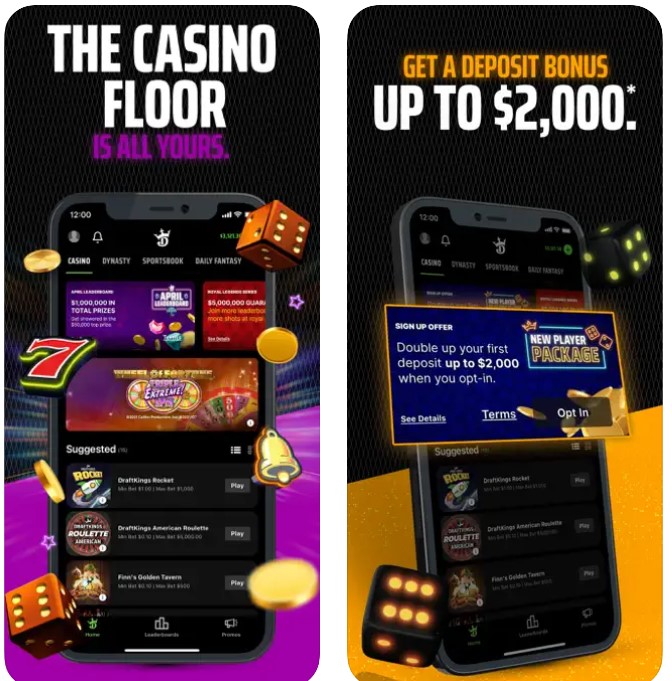 FanDuel Fantasy Sports
If you are a fan of sports games and you also want to have some benefits from playing sports-related games, then this app is for you. FanDuel contains weekly contests related to baseball, football, golf, basketball, and soccer.
Another advantage of the app is that the tournaments are divided into two categories for pros and beginners. And like in some apps the tournaments will require a little bit of fee to enter. Remember that this app is also not available in some states.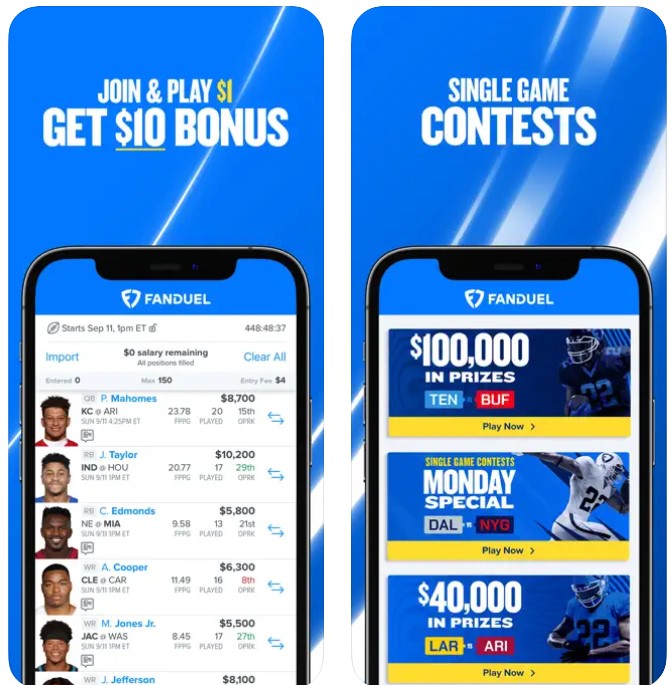 Solitaire Cash
This is the most popular Solitaire game on the market. It makes cash payments including PayPal accounts. There are dozens of tournaments happening every day and the prize pool for each tournament is different.
When you install the app you can practice before you take part in the real challenge. After you start the real game the app will match you with users that have similar skills to yours. You can also play mini-games here. All in all, Solitaire cash is one of the best apps in the market to have fun and earn money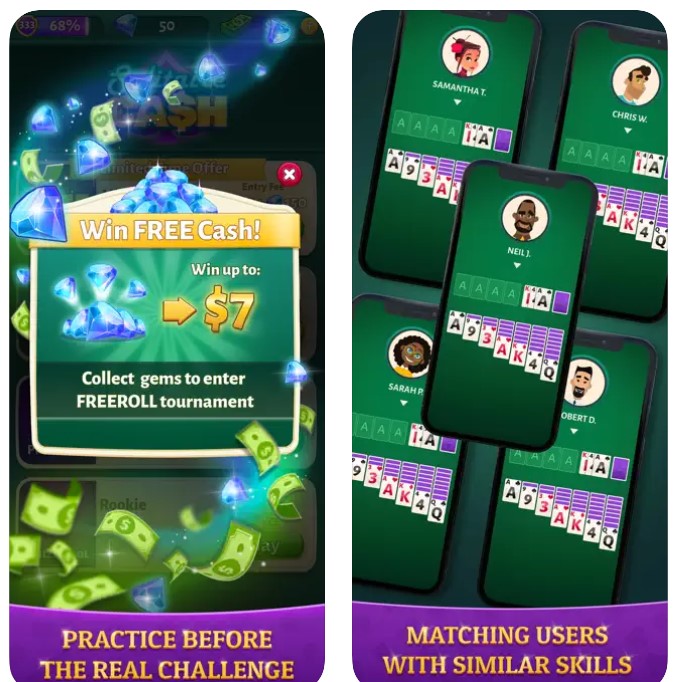 Solitaire – Make Money
As an alternative to the previous game for iOS devices, here represent the solitaire for Android devices where you can also make real cash. The app supports payments to PayPal accounts and it actually works in a similar way.
The app requires no interface and you can practice before you actually start playing. The only significant disadvantage in comparison to the previous app is that this one has lots of ads and many users complain about it.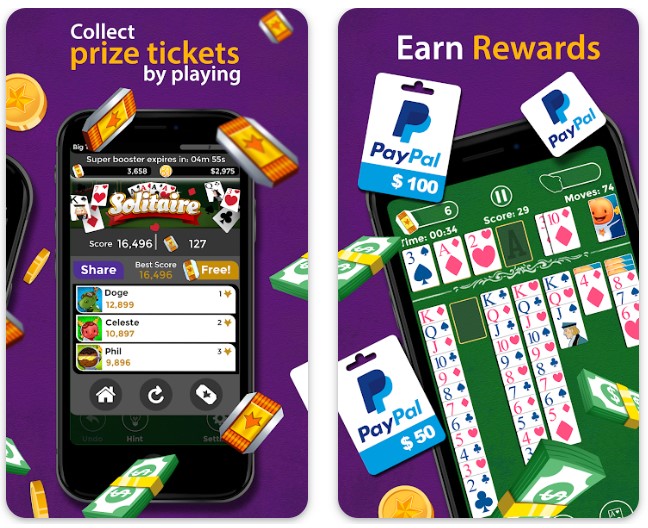 You may also like: 7 Best Apps To Make Money on Instagram (Android & iOS)
Spades Cash – Win Real Prize
Here we have another option for all the fans of card games. This is a brand new spades game where you can win real cash to your Paypal account. You can play in a single mode, where each player gets their own points and competes with other players from all over the planet.
Or you can play in a tournaments mode, where you can win cash prizes. And, as usual, the artificial intelligence of the app will find players with similar skills to yours so the game is fair. Your goal is to, obviously, beat your opponents. And this app is also not available in some states.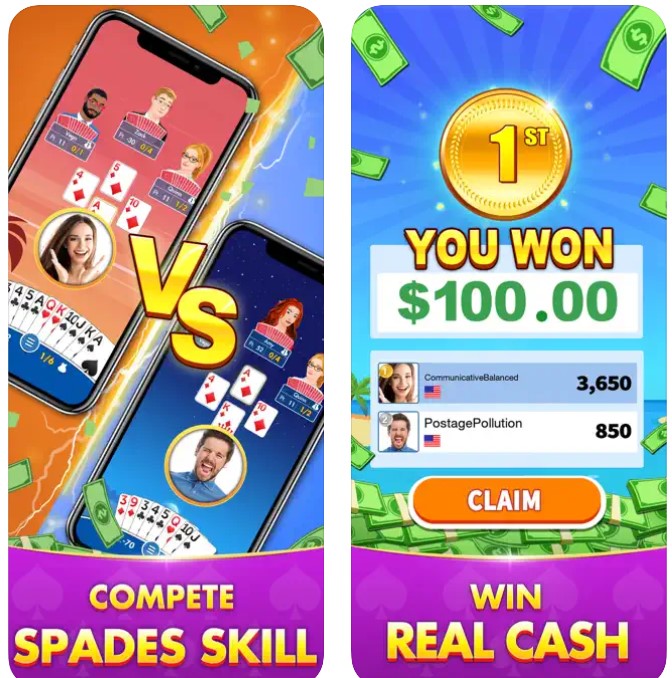 Cash'em All: Play & Win
This app allows you to play different games and earn coins. After you have collected the required number of them you can transfer the cash to your PayPal account or just get gift cards. The app is available for Android devices only. It has no inbuilt purchases.
Depending on how long you are playing the game you will get a certain amount of reward. The app is one of the most popular ones and it's a category so it's definitely worth trying.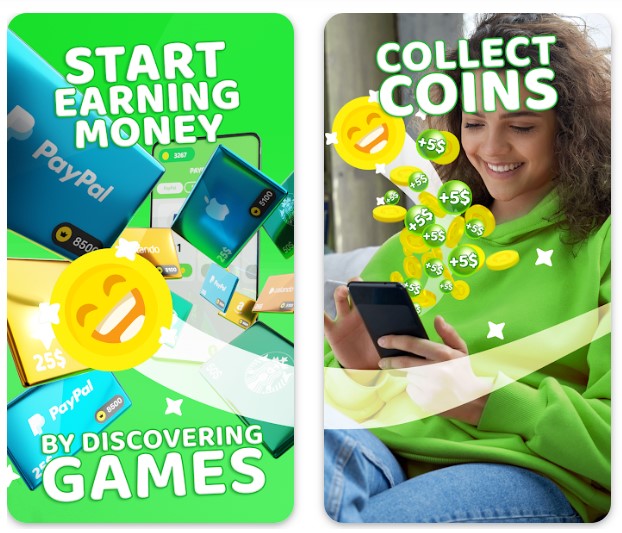 Freecash: Earn Crypto & Prizes
Free cash is one of the apps that allows you to make money online in the fastest way possible. And honestly, the app makes generous payouts to its users. Here you can earn money by just playing games, testing apps or websites, or participating in surveys.
On average you can earn up to $20 per day. The instant withdrawals start at the level of 10 cents. Cash withdrawal to your PayPal account is possible. By the way, this is one of the highest-ranked apps on Google Play in this category.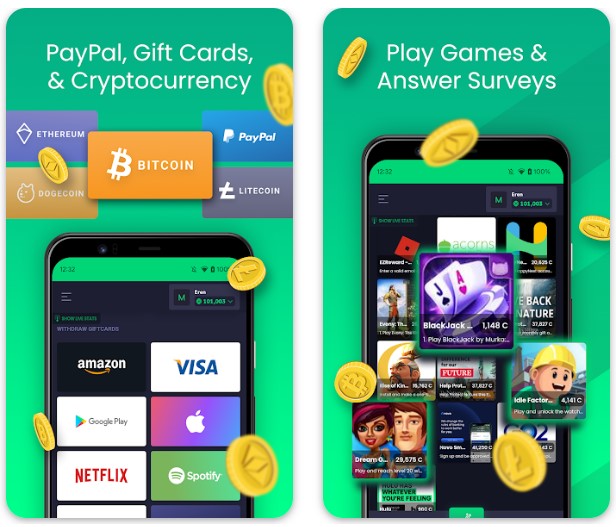 You may also like: 9 Free Fake Money Transfer Generator Apps
Jackpocket Lottery App
If you're feeling like you want to play the lottery then this is one of the best options. The main feature of Jack's pocket is security and that's super important. Here you can order a lot of tickets for Powerball, Mega Millions, Pick 3, and other licensed retailers.
This app gives you a chance to win real money. Each time you win a prize the app will alert to automatically. You can transfer all payouts to your Paypal account. Once again, the app is not available in all the states so read the instructions before using it.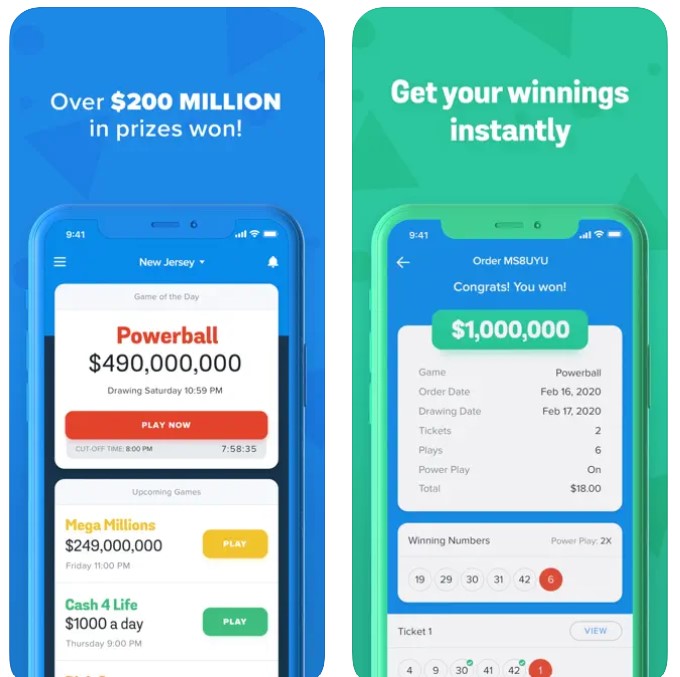 cash tile:real money game
If you want to play puzzle games that have nothing to do with mahjong then this app is for you. What is more, you can earn points and then exchange them for PayPal cashouts. Therefore, this app allows you not only to have fun but also to earn a little bit of money.
Entering the game is totally free and you can do that as many times as you want. Your goal is to earn as many points during the game round as possible. Another significant advantage of cash tile is it doesn't have any ads.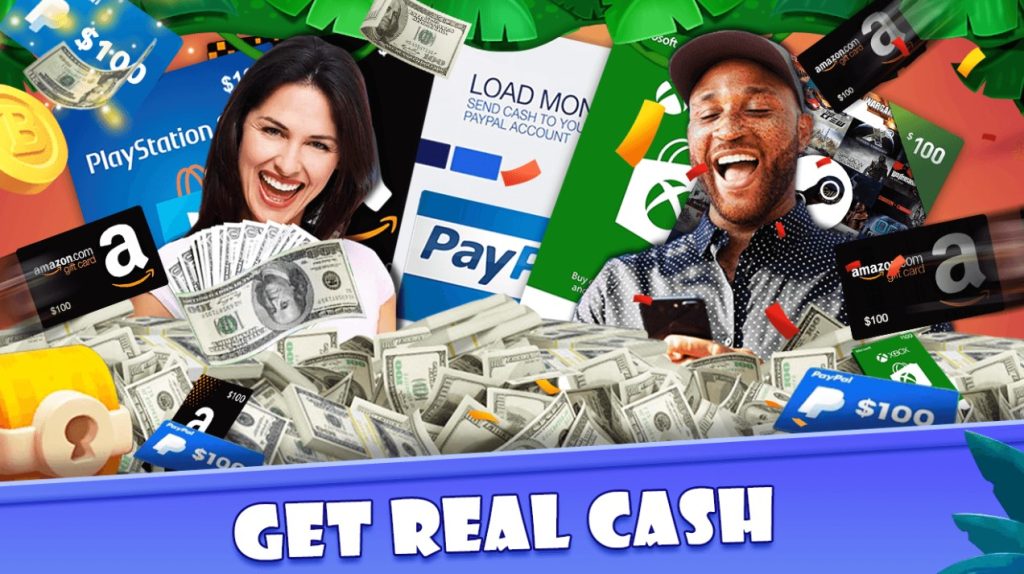 Spin for Cash!-Real Money Slot
Another casino game for all the fans where you can win real cash and transfer it to your PayPal account. One significant feature of pin for cash is its great design with classic taste. Apart from that, the app doesn't require any fee for entry. What is more, you can win gift cards. By the way, this is one of the most popular Casino games on Google Play.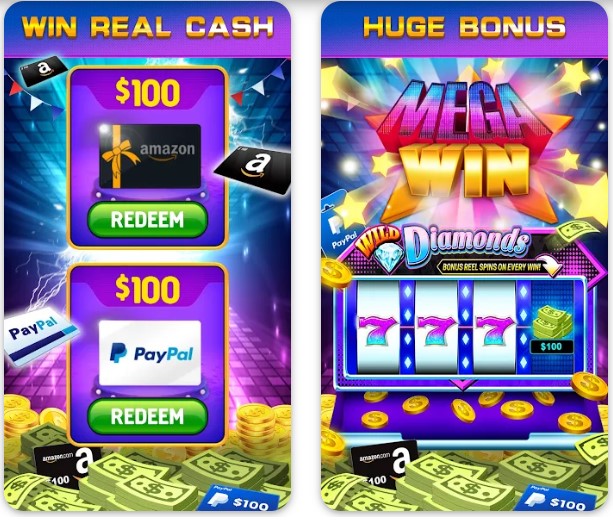 You may also like: 11 Best Cash Advance Apps that Work with Paypal (Android & iOS)
Gaintplay – Make Money Now
Here you can earn a little bit of cash just by playing simple games that are listed in this app. The app counts how long you were playing a certain game and then gives you points for that.
Later you can exchange those points for cryptocurrency or just transfer money to your PayPal account. It's essential here to view all the offers and pick up the ones that offered the highest payment. One essential thing is that you don't use a VPN with this app.