If you are dreaming to have a baby but still feel that you are not fully ready the number of birth and pregnancy simulators games will just right for you. There are a huge number of different games of this genre for both adults and kids.
Without an effort, you may find such games for children from 4 years old. Each second game on the App Store and Google Market is developed for kids' amusement. However, it's not a big deal to find some games for adults that also maybe not suitable for kids due to scary scenes.
Here in this article, we collected the list of the best birth and pregnancy games that you can play for free. This way we are ridding you from the exhausting process of manual checking of each app on markets.
Some apps look serious while others have closer to kids' games look. Sometimes even being adults we need to play something bright and colorful that gives us a sense of joy. In case if you are really expecting, you can check for baby names here.
In these games, you will find a lot of pregnant women and little babies from time to time.
Pregnant Mother Simulator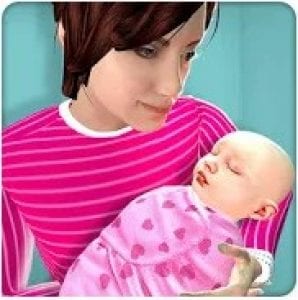 The First in our list is a super realistic simulation game with HD graphics and good- looking characters.
Pregnant Mother Simulator is one of the best games in this genre. It is purely for adults and good-resembling a pregnant woman's reality. It's a role-playing game related to maternity and delivery.
The game goes with a story of pregnant women. You are going to play on behalf of her going through each process and step of pregnancy and giving birth. You will move right from the very beginning of pregnancy. So it involves all three trimesters of pregnancy including specifics of these periods.
The game includes some educational background. For example, it informs that on the first-trimester pregnant lady should care about stairs and any fallings because of the potential miscarriage. Visits to the doctor and other activities that end up in delivering acute and real- looking baby.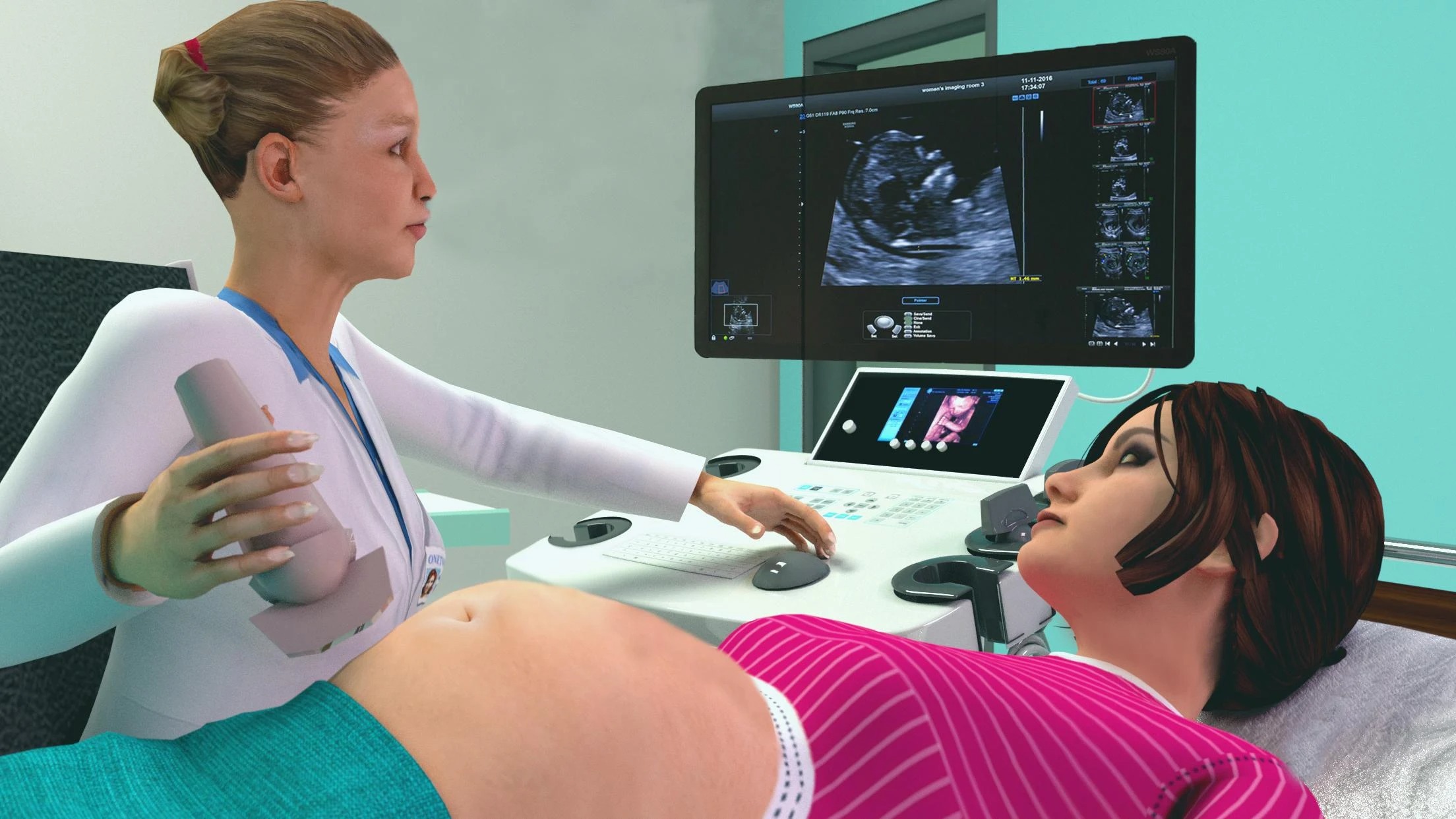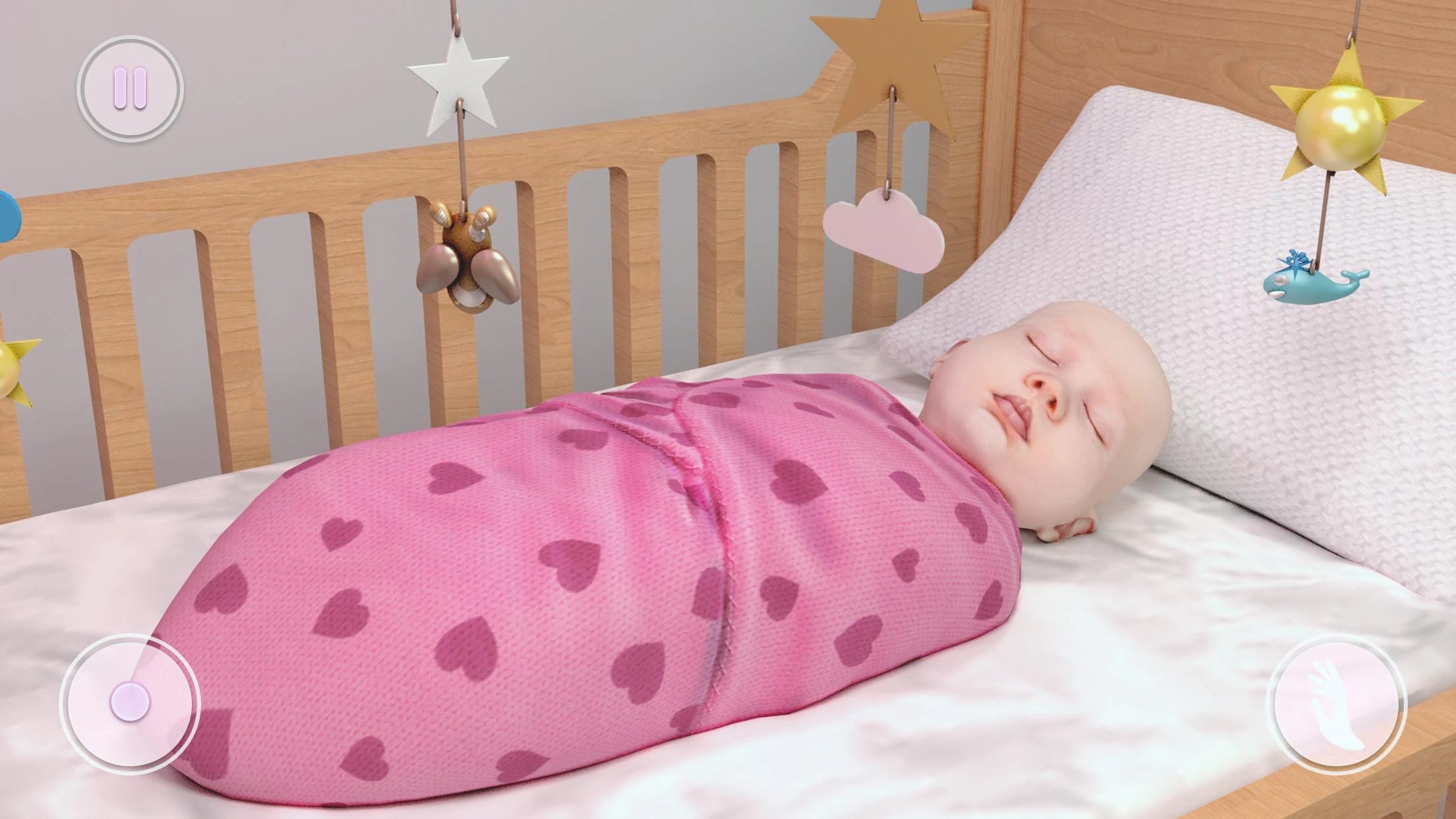 The game has a high rate and a big amount of positive comments from players. The only wish that is coming from gamers is to increase the number of levels thus prolonging the process of this enjoying game. It is free with adds.

You may also like: 7 Best pregnancy & baby birthday announcement apps
9 Months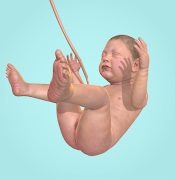 9 Months is a simulator tool that allows users to keep track of the entire pregnancy period from the fetus up to the newborn. The game allows users to raise a baby step-by-step with an integrated graphic image.
The only thing you need to do – just click on the button to stimulate the baby's growth. When your baby is born, you can choose a preferred gender.
Then, you can also add a name, take care of a newborn for each stage, change diapers, etc.
The app comes with a pretty user-friendly interface. At the bottom of the screen, you will find the following sections:
Family
Health
Baby
Mother care
Store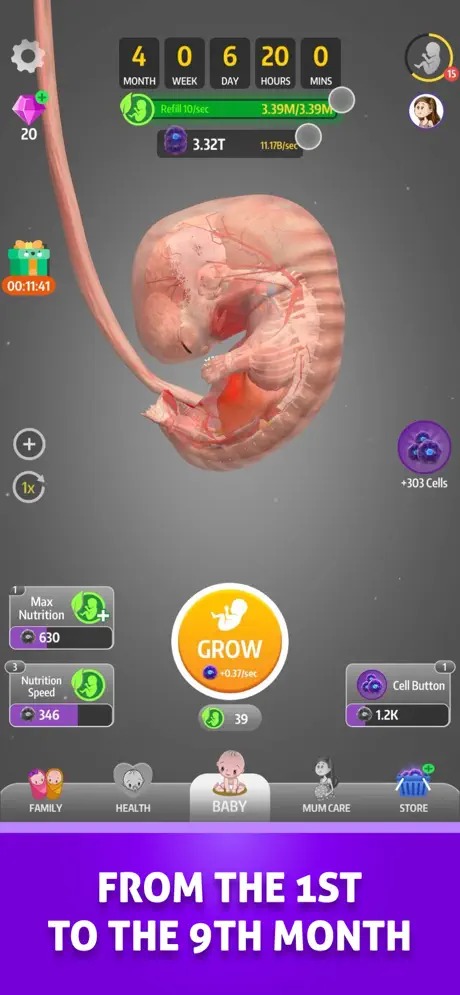 Moving on, the game boasts magnificent graphics that will not leave anyone indifferent. So, we can surely say that users can monitor the realistic process of fetal formation.


Give birth baby games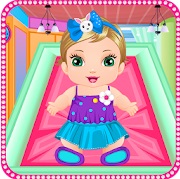 In Give birth baby games, players will have to take care of a pregnant woman Doris. You will play as a doctor who has to carry out a great variety of tasks following certain rules.
First of all, we would like to mention that this app is extremely lightweight, so you will install it in a few seconds.
In the beginning, you should check Doris' blood pressure, heartbeat, body temperature, etc.
When the baby is born, you will have to check its weight and height. Thereafter, you can get to the dressing-up process. Here you can combine nice tops, t-shirts, or dresses for your baby and select assorted accessories.
In addition to the aforesaid, the game comes with impressive graphics and colorful animations. Plus, there is background music that will plunge you into the magnificent playing progress.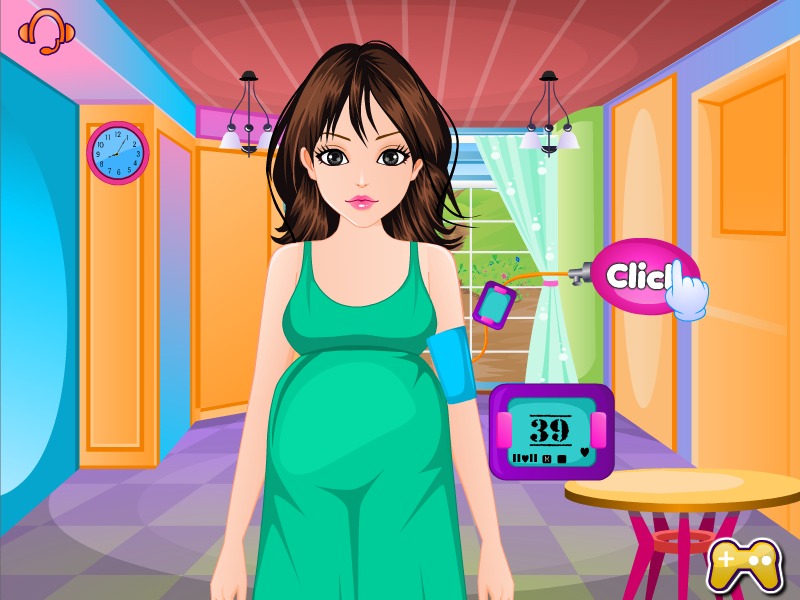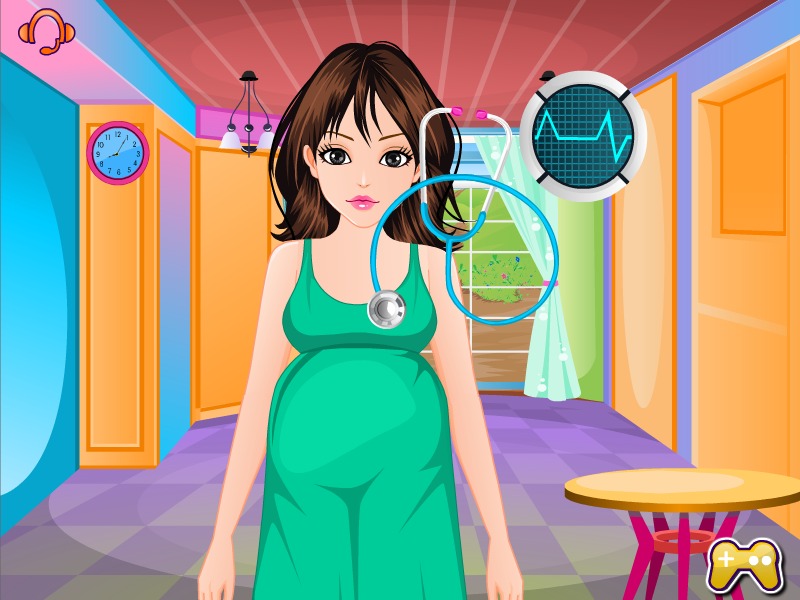 The only disadvantage there – the game does not contain many playing levels.

Pregnant Mommy & Newborn Baby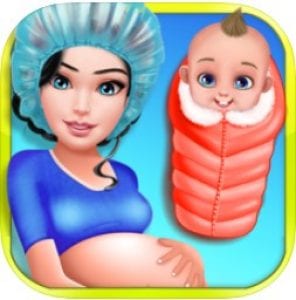 Pregnant Mommy is a very easy game that will suit both kids and adults. If you want to spend a quiet and relaxing time caring about pregnant women and her newborn baby without being stressed about some difficult tasks, check this game out.
Here you will play the role of a doctor checking the temperature of the pregnant mommy, measuring her tummy, checking heartbeats.
Then don't forget to provide for her a good meal to follow a healthy diet. Then it's time to have a baby. This is a very exciting moment you gonna go through together with our digital mummy.
Caring for a baby in his first days at home is not less exciting. Give him a shower, feed him, and play fishing with him. However, I believe it is too early for the baby of this age.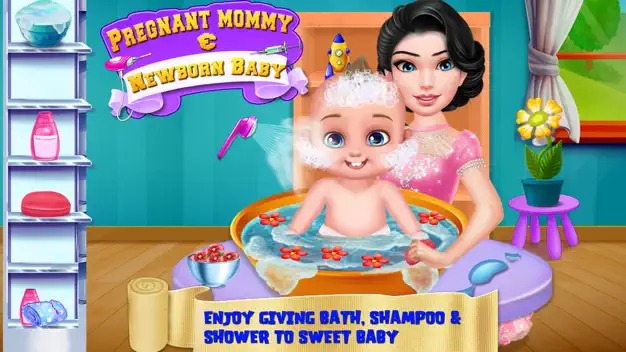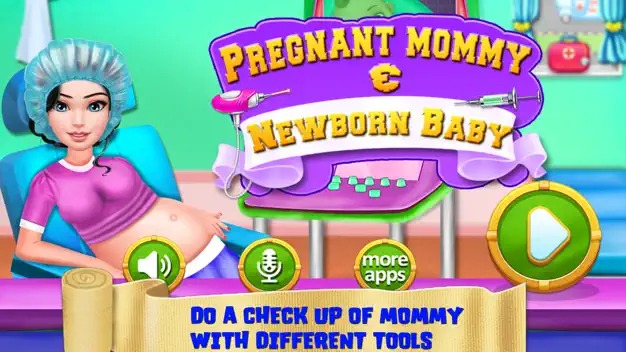 The game is free to play with some adds and available in many different languages. So probably you will find one for you.

ER Hospital 1- Zombie Mommy Pregnancy Games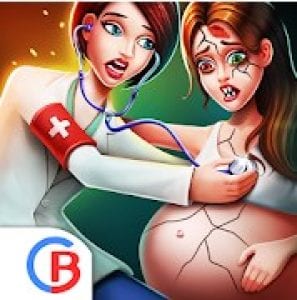 ER Hospital 1- Zombie Mommy is an emergency for pregnant women simulator game. Your aim is to provide good care and help in an emergency situation. Pregnant women need surgery.
You are making a full check-up and giving good care to the mom helping her to deliver. There are no cute smiling characters. There is an urgent situation very close to real problematic delivery.
The craziness of this game is the story hidden behind. It says that there was nuclear exposure in the city and it leads to many injuries.
You as a doctor receiving a pregnant woman that urgently needs to be operated. You will proceed with the caesarian. You may find later that your delivery lady is going to turn into a monster on her way to give birth and will become a mommy monster.
The game doesn't include only the process of delivery. As a surgeon, you must do all medical procedures to the patient that was injured and having multiple wounds.
Here you are using a scalpel cutting the skin, in another moment you operating the knee. In the end, the baby turns into a monster too. This game is definitely not for kids.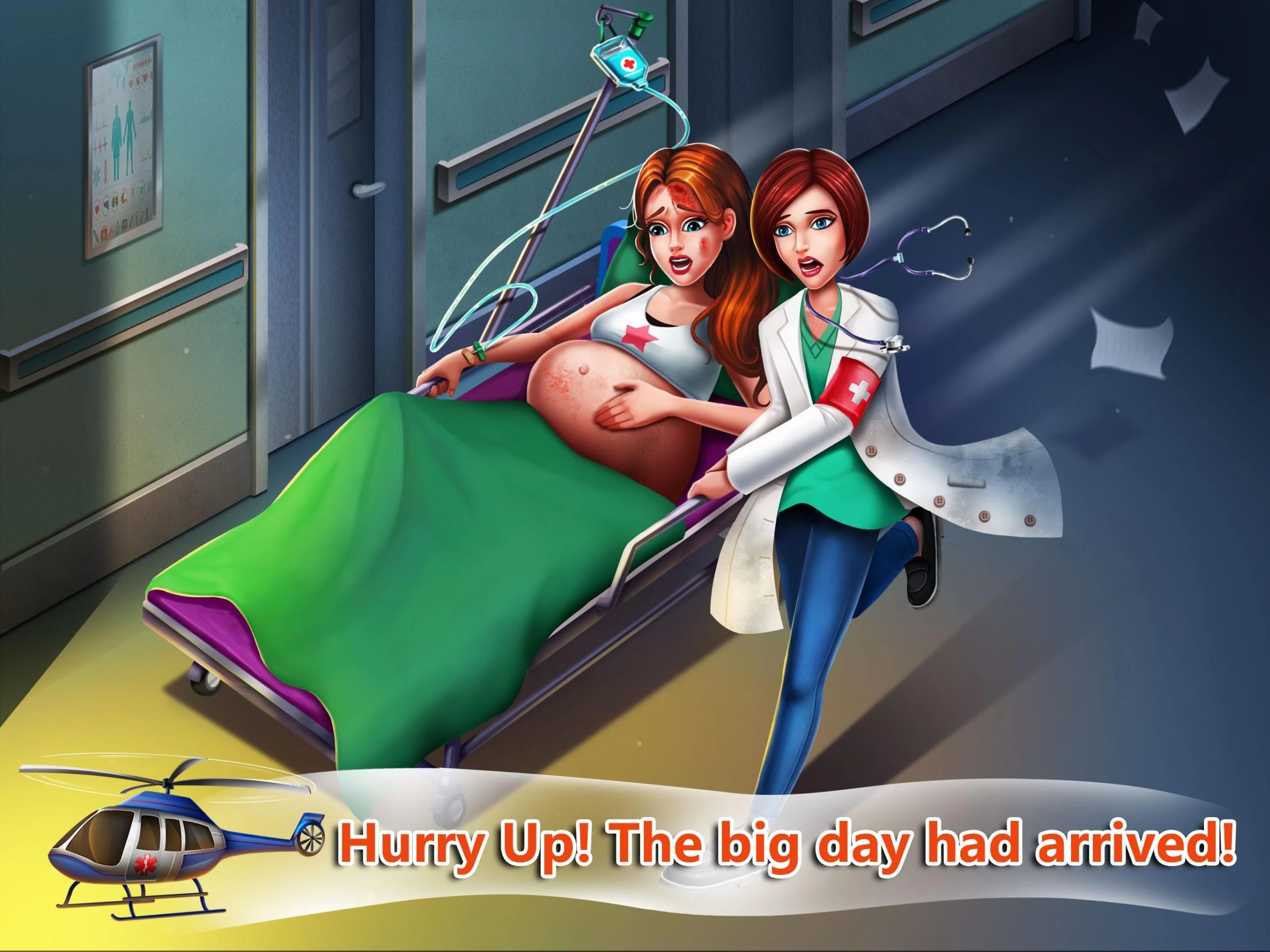 ER Hospital is a series of games related to zombies and medical procedures.

Virtual Pregnant Mom Baby Care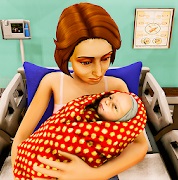 Virtual Pregnant Mom Baby Care is a realistic simulator that allows women to plunge into the world of motherhood.
While playing, you will have to complete plenty of tasks ranging from visiting a doctor up to taking care of a child. In each stage, the game provides you with guides on what you have to do.
There is no need to worry if you have accidentally closed the app, as the game will automatically save the results.
As for the app's interface, it is quite straightforward. There is also an integrated management tool that allows you to control your character.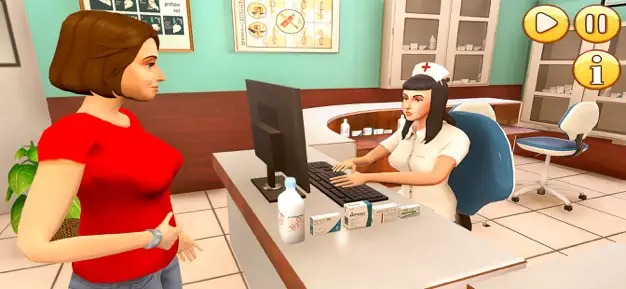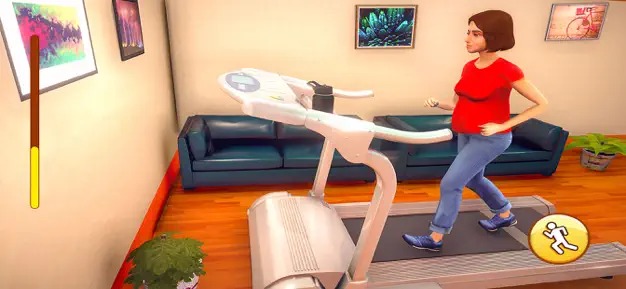 The game boasts fabulous 3D graphics containing well-developed animations and special effects.


You may also like: 7 Best singing birthday card apps for Anroid & iOS
Mommy Pregnancy Newborn Baby Care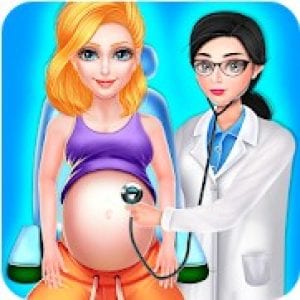 Mommy Pregnancy Newborn Baby Care is yet another game that involves pregnant woman care and cares about her newborn baby. All in one game and one by one. There are 10 different levels or mini-games inside including different activities.
The first one is to find out about the pregnancy and go to the hospital for a complete check-up that a pregnant woman has to overcome.
Do not forget about pregnant women's proper care. She must eat healthy food and get as many nutrients as possible. The moment she must deliver call the ambulance and prepare her bag.
Finally, you reached the level of baby birth. Now all the fun is going to begin including sleepless nights and dark circles under eyes. At this stage, the game provides many mini-games like Baby bath, Nurse care, Dressing up.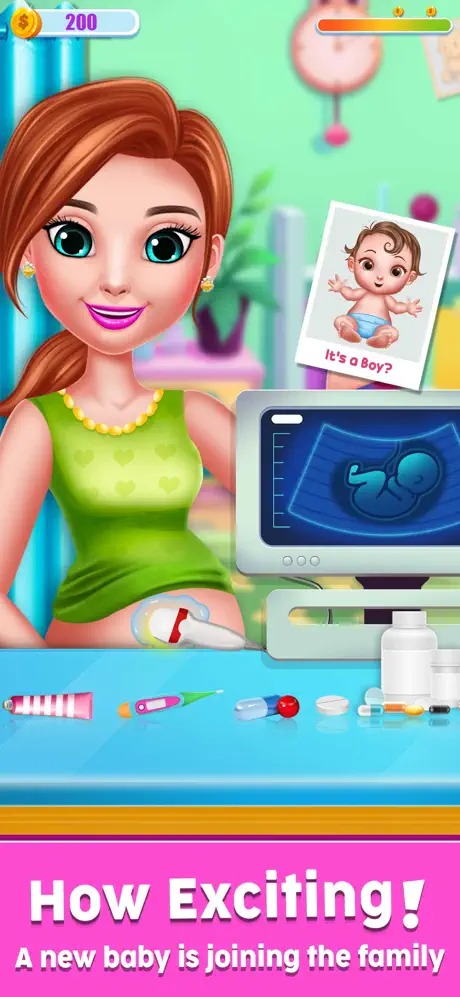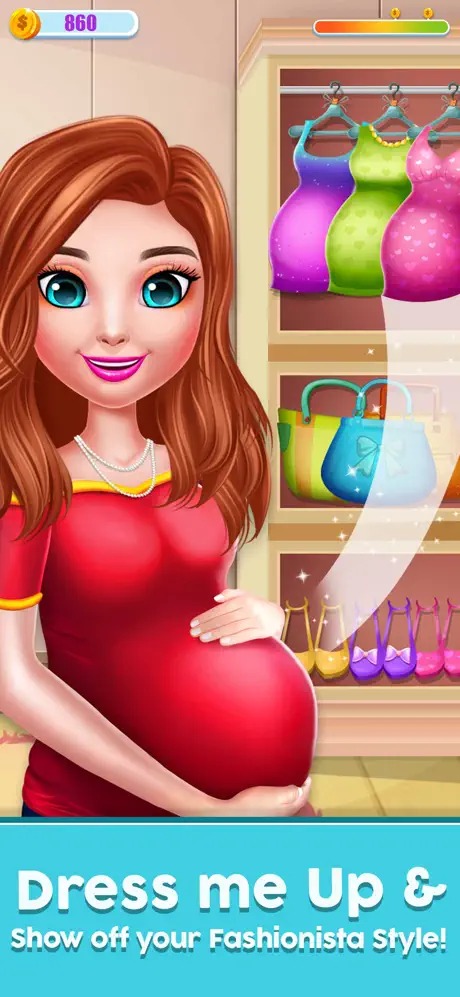 These little games will introduce you to all responsibilities that mommy can have after giving birth. A newborn is absolutely vulnerable and mother dependant.


Virtual Mother New Baby Twins Family Simulator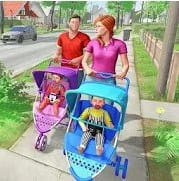 Virtual Mother New Baby Twins is a baby care simulator as all games on our list. However, it skips the part of the delivery and goes straight to baby care. And what is more, here we have two baby twins.
The double effort is expected from the mother and the player. There are a baby boy and a baby girl. And we will start with the BBQ party.
The family had new arrival of twins and now all have to show the effort of taking care of the twins. The game has stunning HD graphics with bright detailed pictures.
It depicted all the daily routine of the family. You will care about all of them at the same time: newborn twins, older children. Babies will grow on your eyes while you care about them.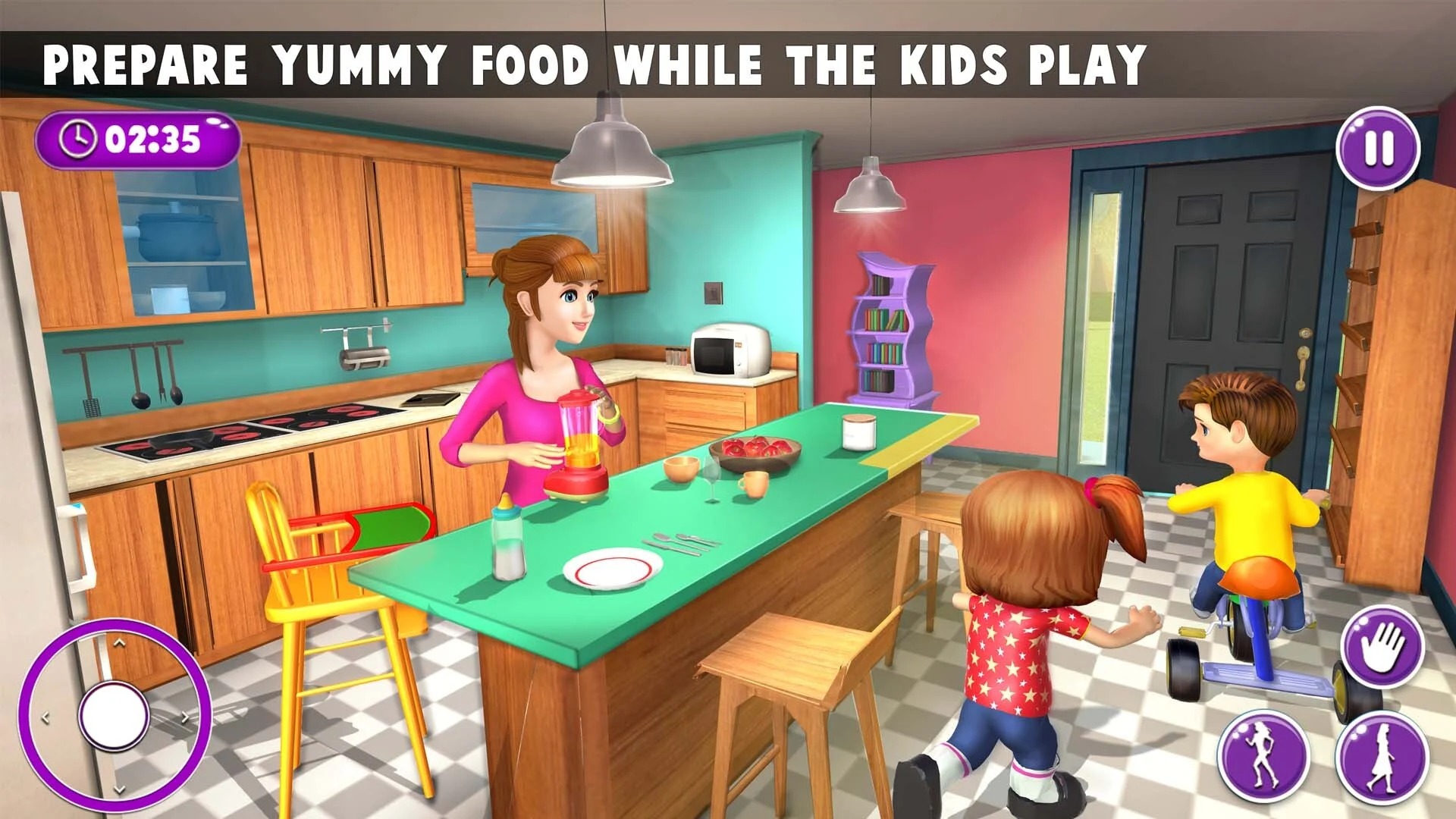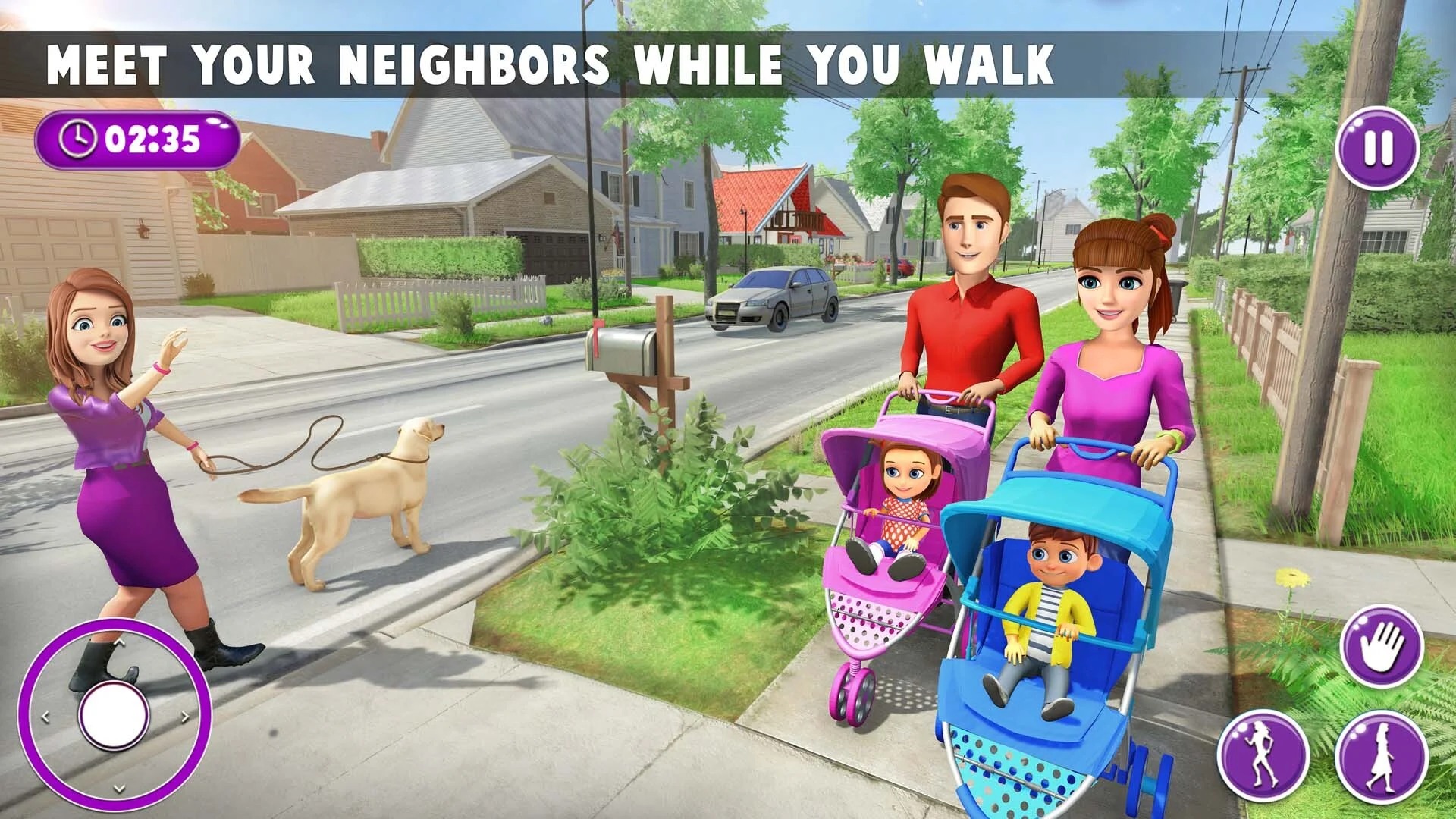 The game is very popular with a big amount of different mostly positive comments. It deserves to try because it is for free. However, there are adds and online purchases.

Birth Center Tycoon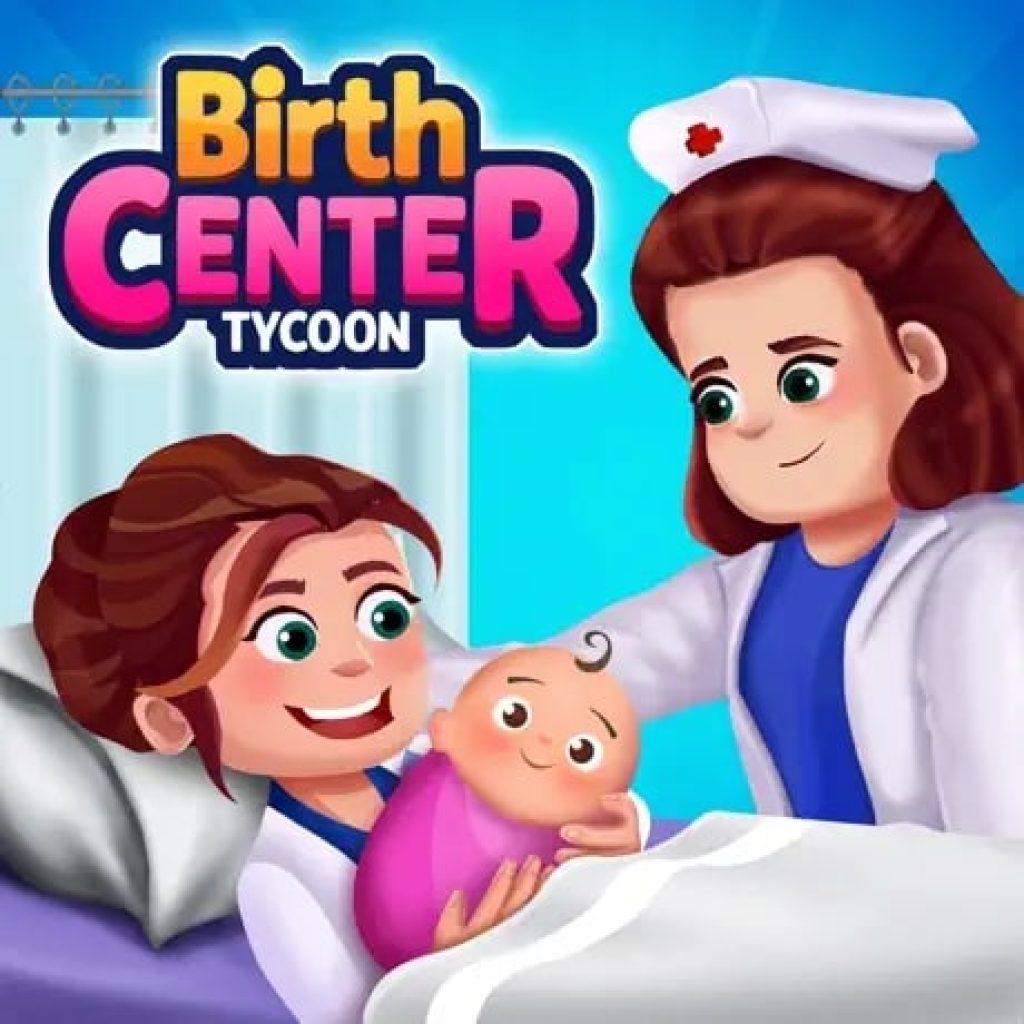 Become a real birth center manager with this modern game. Each user will be able to create their own healthcare system by adding a medical facility, employees, and departments to help patients.
You will be able to supervise the characters of the fascinating story, give him or her tasks and supervise their execution.
Give life to babies by making a department and recruiting staff to deliver babies. Set tasks for workers to successfully meet deadlines.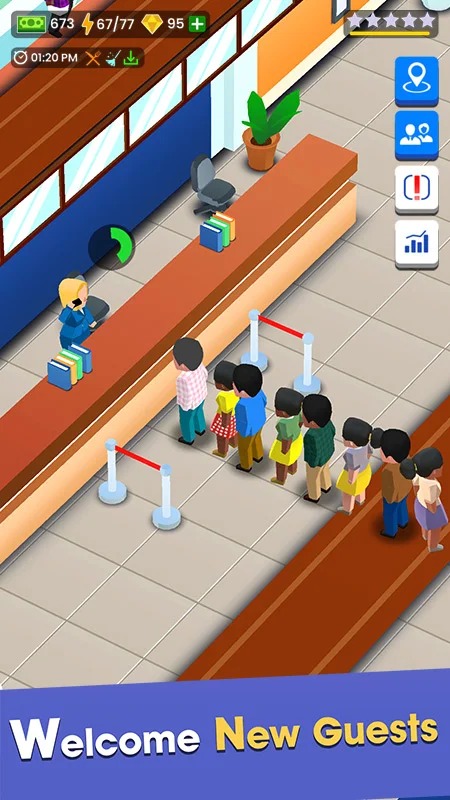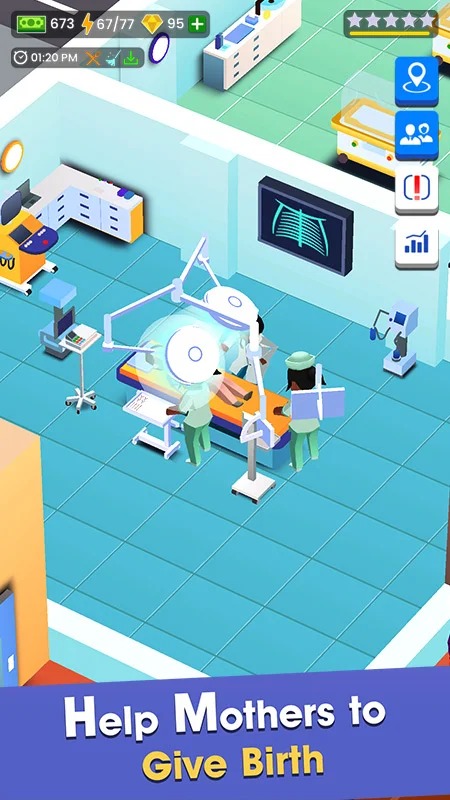 Complete levels and earn rewards to advance further. Oversee each ward within a single game and make your medical facility perfect by all accepted standards.


Baby & Mom 3D – Pregnancy Sim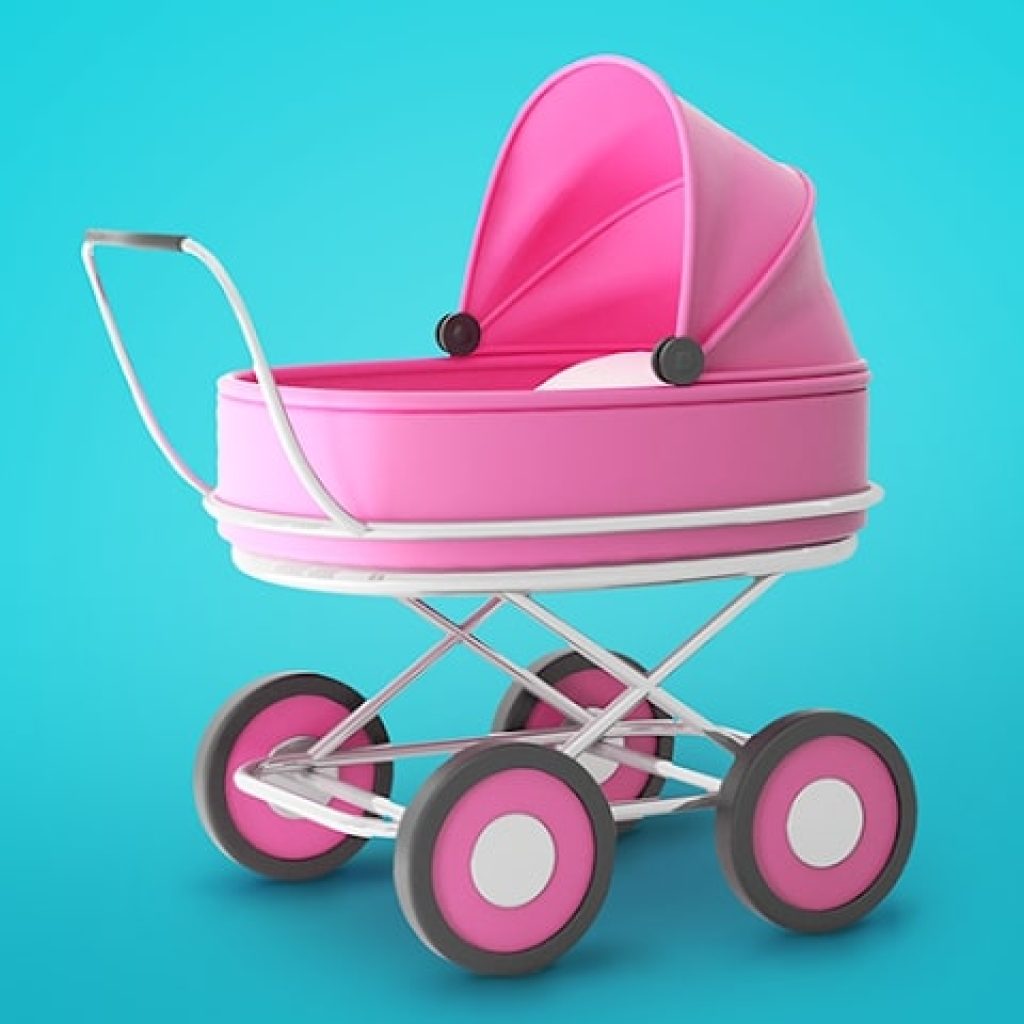 You can start preparing for the birth of your baby ahead of time by trying this modern simulation game for yourself. It will give you the opportunity to experience all the stages before the birth of children, right up to their conception.
Next, users will need to take care of the expectant mother and her baby, fulfilling a number of instructions and following recommendations.
During the game, you can learn useful and important material that concerns the conduct of pregnancy and childbirth itself.
To arrange the life of the future mother and her baby, you have to think about where they will live and prepare to equip their home with everything you need. Then you will need to meet the baby and provide him or her with regular care.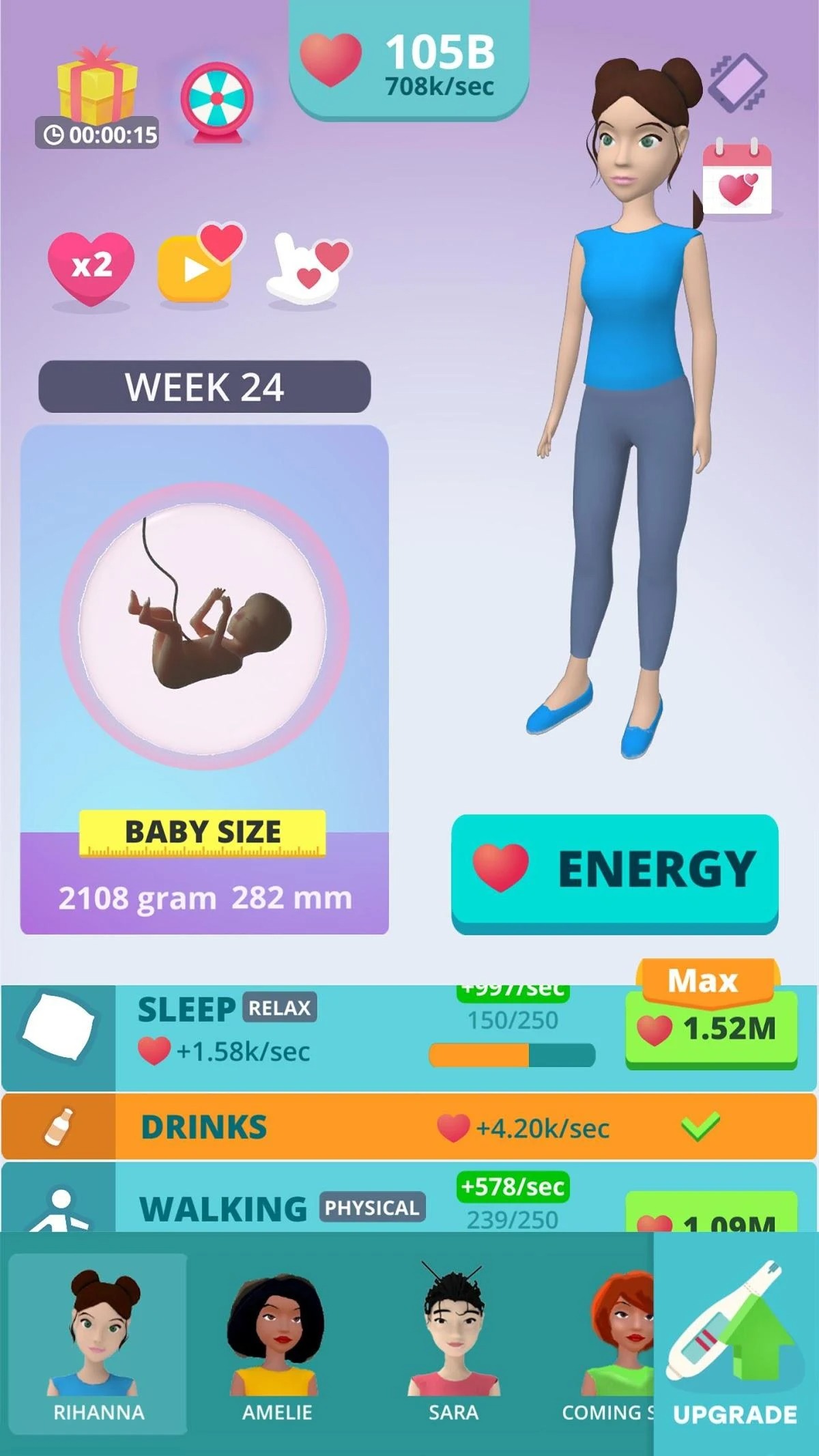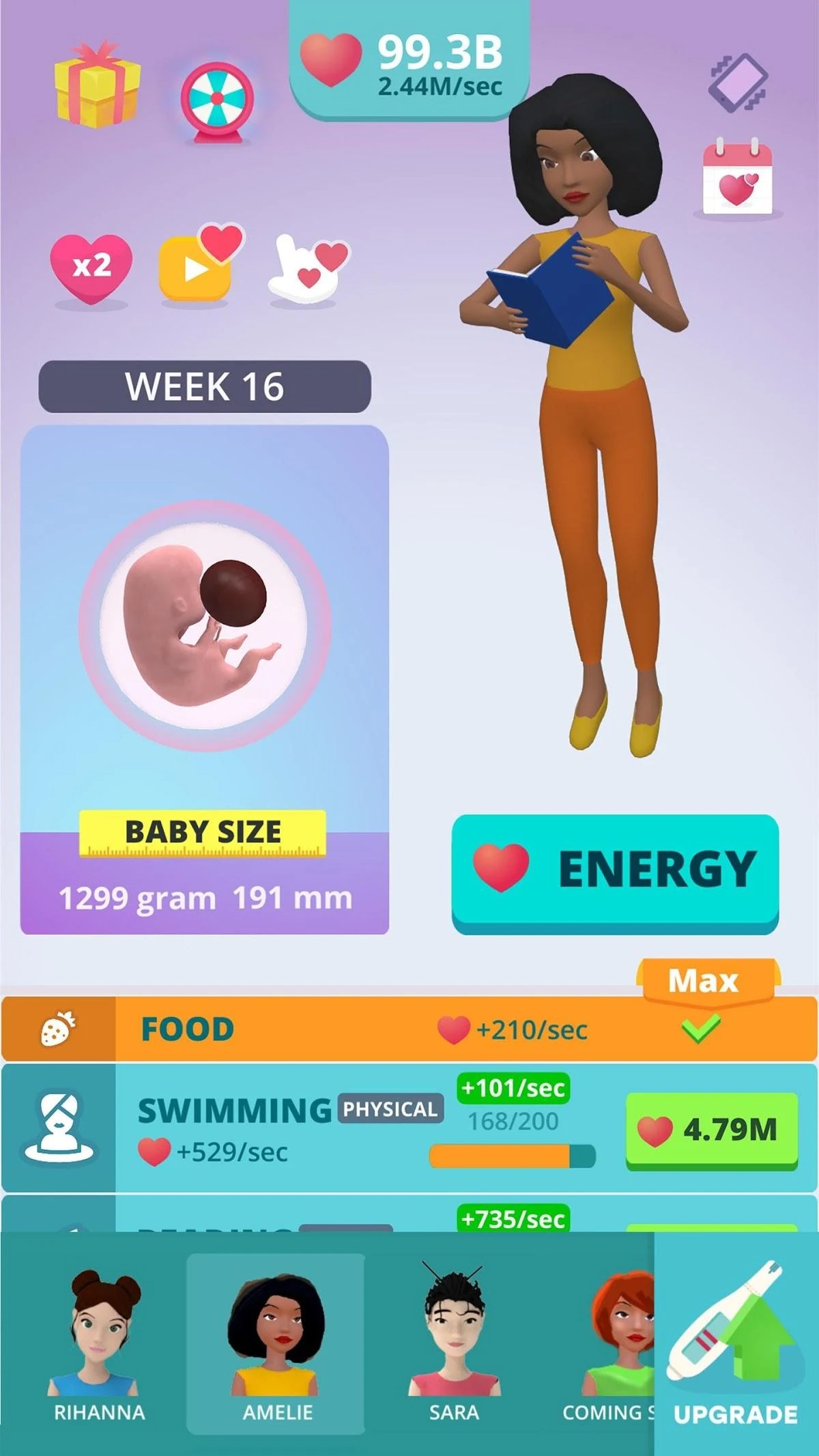 You will be able to observe every stage of his or her upbringing and acquire useful skills in raising children. This app will help you learn how to care for and take responsibility for the lives of others.


You may also like: 11 Best future baby generator apps for Android & iOS
Pregnant Mom Simulator Games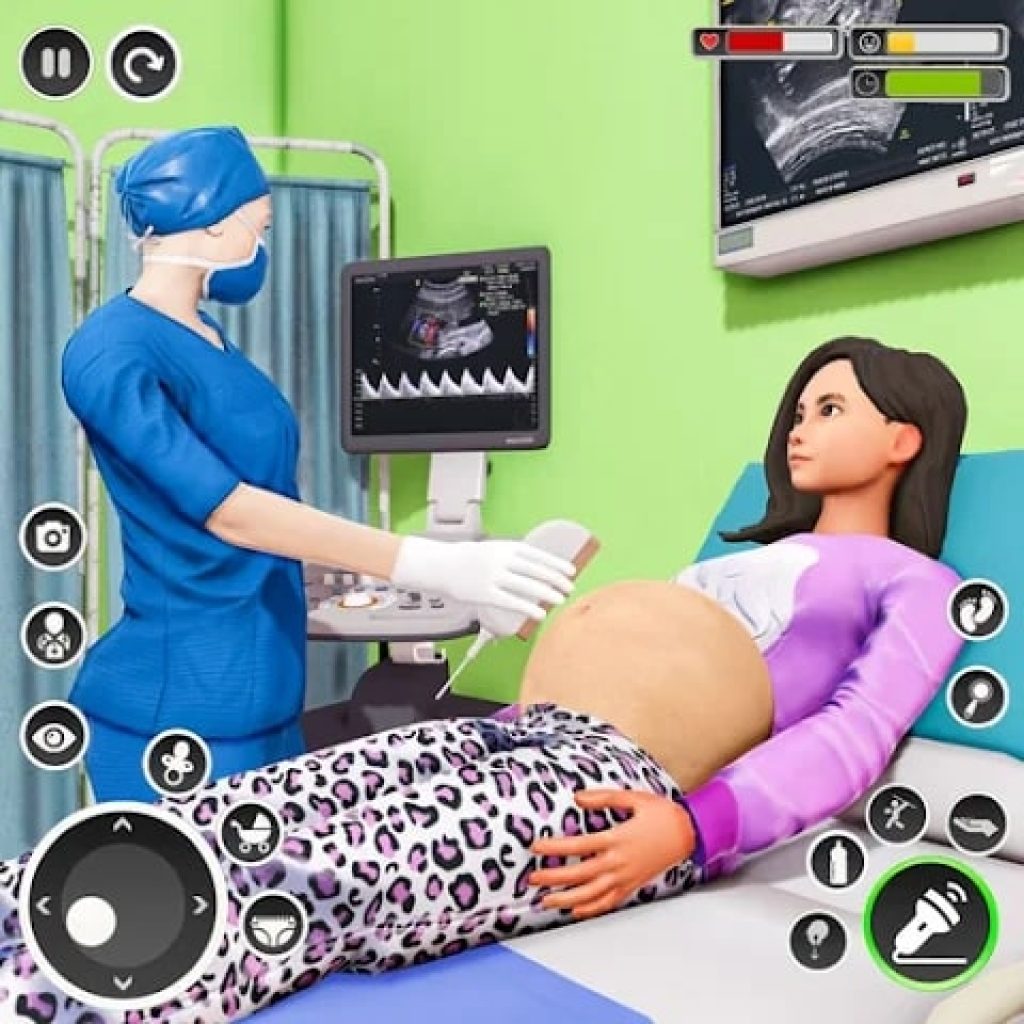 Surely everyone has wanted to be in the role of a pregnant woman and see her daily life with their own eyes. Now it is possible with the help of this simulator.
The game contains all the stages of pregnancy and even the birth of the baby, which will allow experience all the same things that are experienced by the expectant mother.
You will be able to visit virtual doctors to check your baby's health. You will also perform all the same everyday tasks that every pregnant woman does: cooking, cleaning, laundry, and so on.
You will even be able to work it out by controlling your heroine directly in the app. You will not only perform all the tasks of the day but also monitor the condition of your character.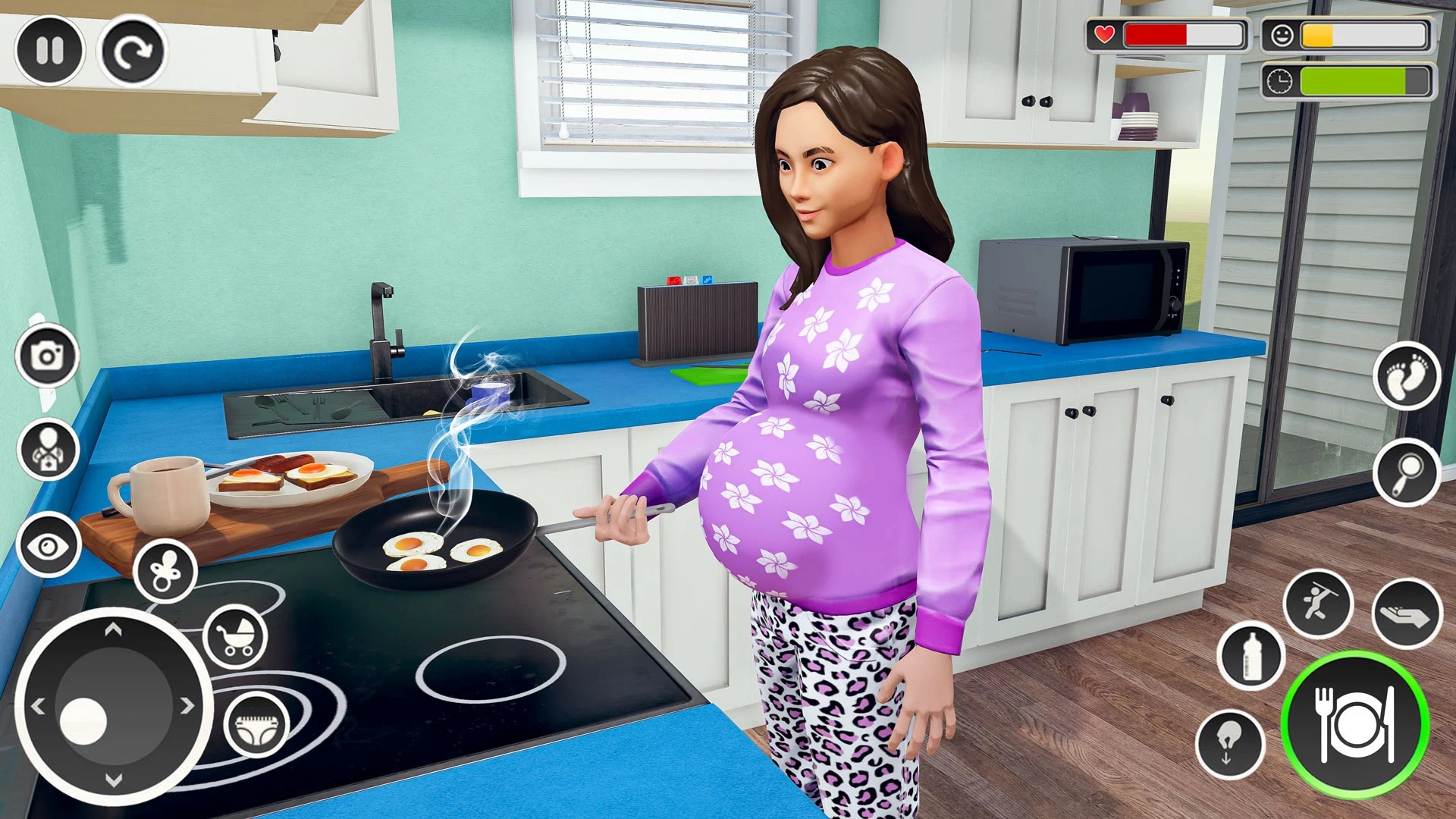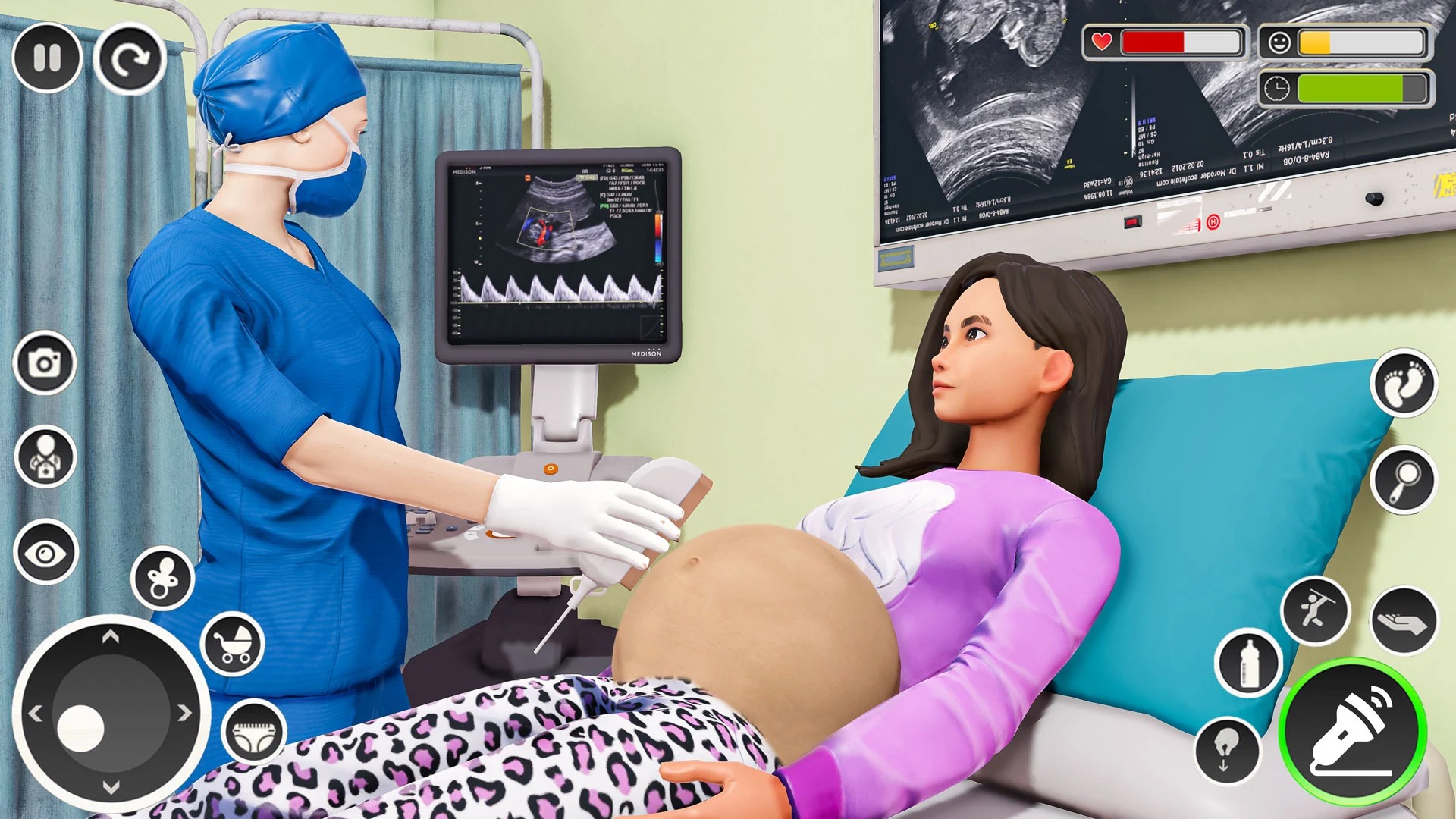 After all, the main goal of this simulator is to give birth to a healthy baby. All this will help to see the life of a pregnant woman and to be in her role.