Tired of single-player games but not a fan of multiplayer ones? Then keep reading this article.
There are lots of Bluetooth multiplayer games for Android that let you play with your buddies. Let's all agree, playing with friends makes any game better — but we've picked up the best for you. There're various types of these games — from breathtaking racing to shooters and platformers.
Wanna talks with your team while your fave games? Try these best multiplayer games with voice chat.
Here's the list of the best games in that category you may try. Take a look!
Farming Simulator 14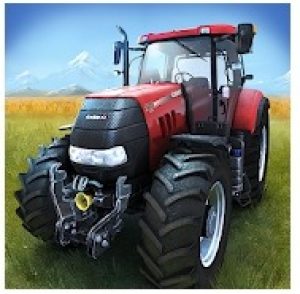 As you may guess by the name of the next game, this is a farming sim that lets you develop your own farm from scratch.
This game is built along with all the genre canons — you start with a useless piece of land that you'll need to lead to greatness. To do so, you'll get to develop your harvesting skills and strategically buy farming equipment and other resources.
Therewith, the game covers a wide range of harvesting machines that imitate real-life ones. There are also lots of various seeds such as corn, canola, and more. Once you'll get a harvest, you can sell it on the local market and earn some money.
Plus, the game has realistic 3D animation and intuitive UI so no worries about the gameplay. The game also covers an MP mode so you can share the experience with your mates via Bluetooth or Wi-Fi.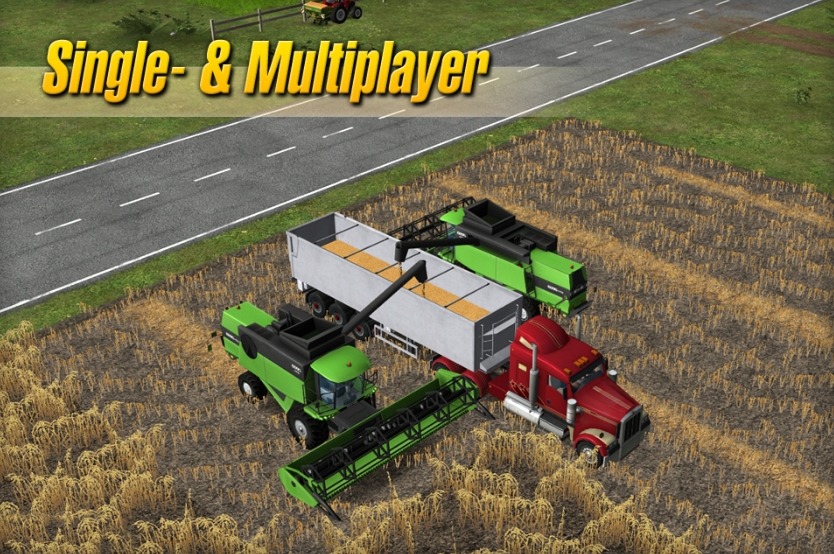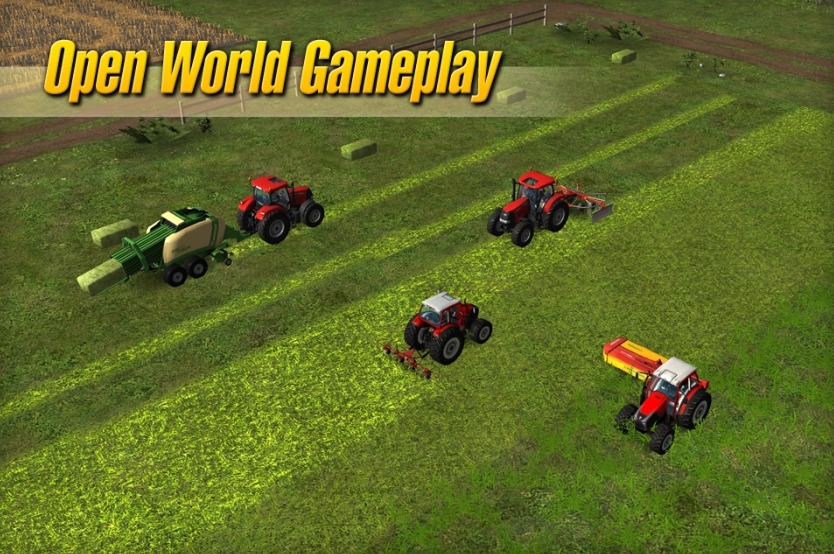 You may also like: 17 Best Local WiFi Multiplayer Games for Android & iOS
Standoff Multiplayer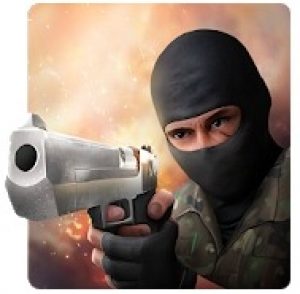 A Standoff is a shooter game that lets you participate in the combat between terrorists and counter-terrorists.
First of all, the game lets you pick your character. You may rather be a sniper, a trooper, or whoever else you wanna be. In case you're not into open fights and prefer something more spy-like you can join stealth operations.
Once your role is chosen, you'll get to pick a weapon. At first, you won't be able to get the most powerful one — you'll need to develop your character's skills first. Next, you can pick one of the modes — these are a team deathmatch one, a sniper duel, and more. There's even a classic get-a-flag one.
Besides, it's a multiplayer game which means you'll get to fight against actual people. You'll quickly realize the fight becomes quite intense so don't get too comfortable and relaxed. If you just want to play with your mates, there's a local MP mode available.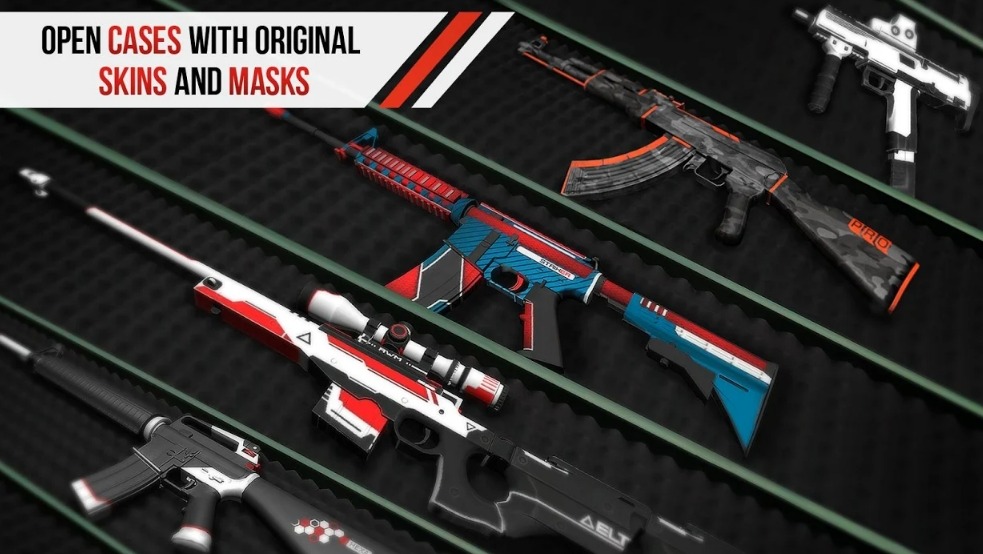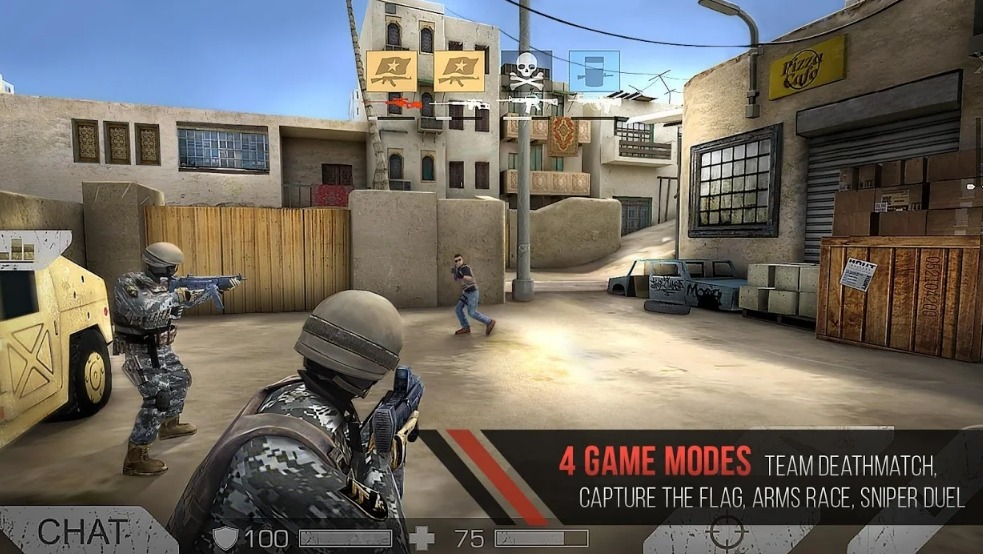 Warlings 2: Total Armageddon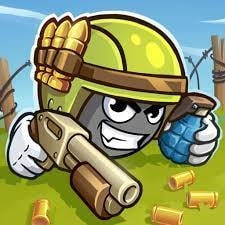 Warlings 2: Total Armageddon is a new-generation strategy game for the most demanding players. Lead your troops to victory, and become a true legend in a fabulous kingdom.
A huge selection of weapons, a lot of unusual locations, and excellent graphics will allow you to spend time at your pleasure.
The multiplayer strategy supports online and offline game modes. Imagine that you are a brave general, which directly depends on the outcome of each battle. Do everything in your power to give the enemy a powerful blow.
Beautiful animations and a lack of violent scenes captivate both adults and small players. There are 38 weapons at your disposal, including grenades, bazookas, and even a falling meteorite. It's hard to predict the outcome of the battle here, so don't underestimate the enemy.
The right tactics are the key to a sure and fair victory. Collect your army, and play with other participants from all over the world. Warlings 2: Total Armageddon supports Bluetooth connection. It's up to you to win the title of Master Diamond.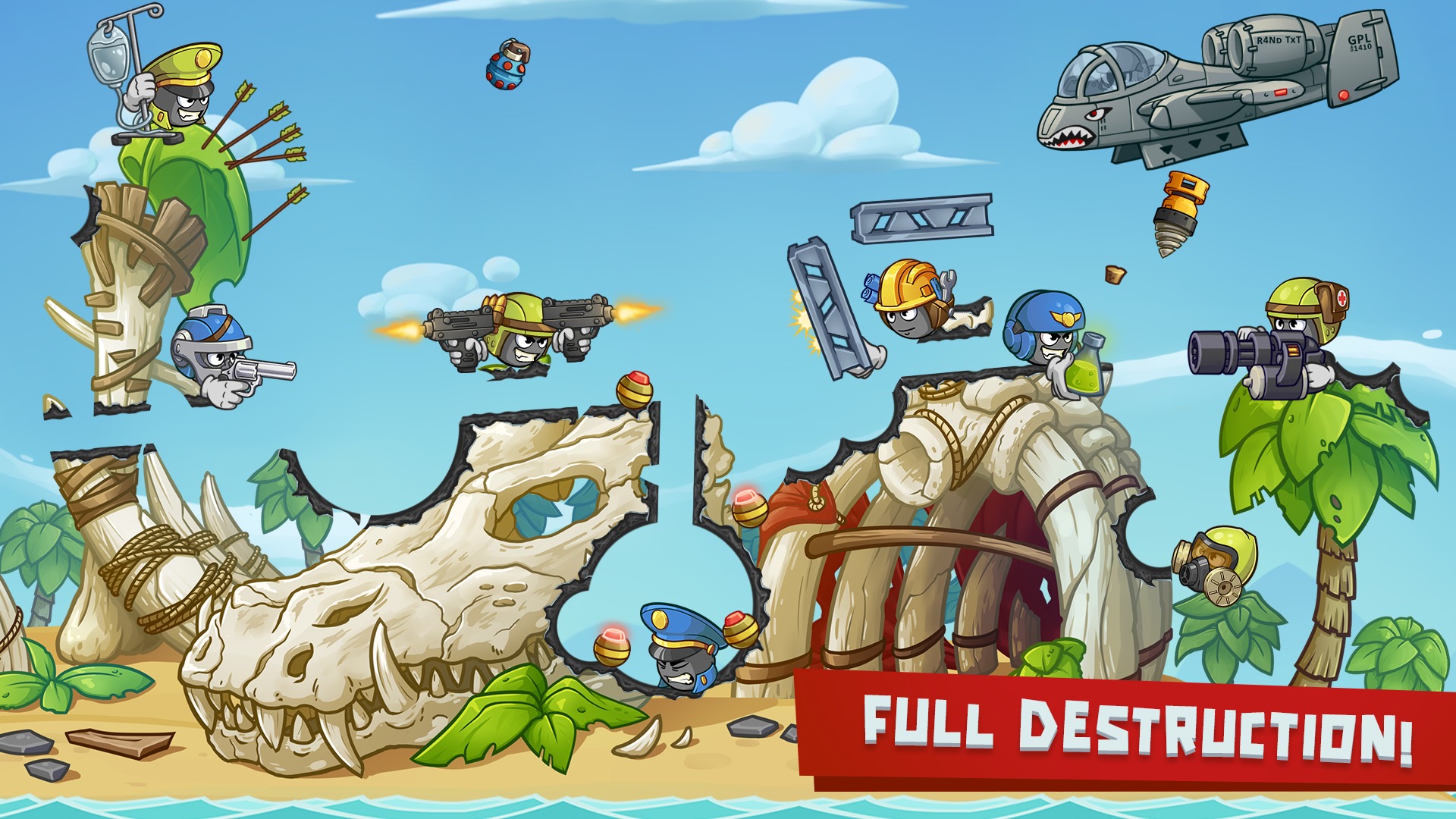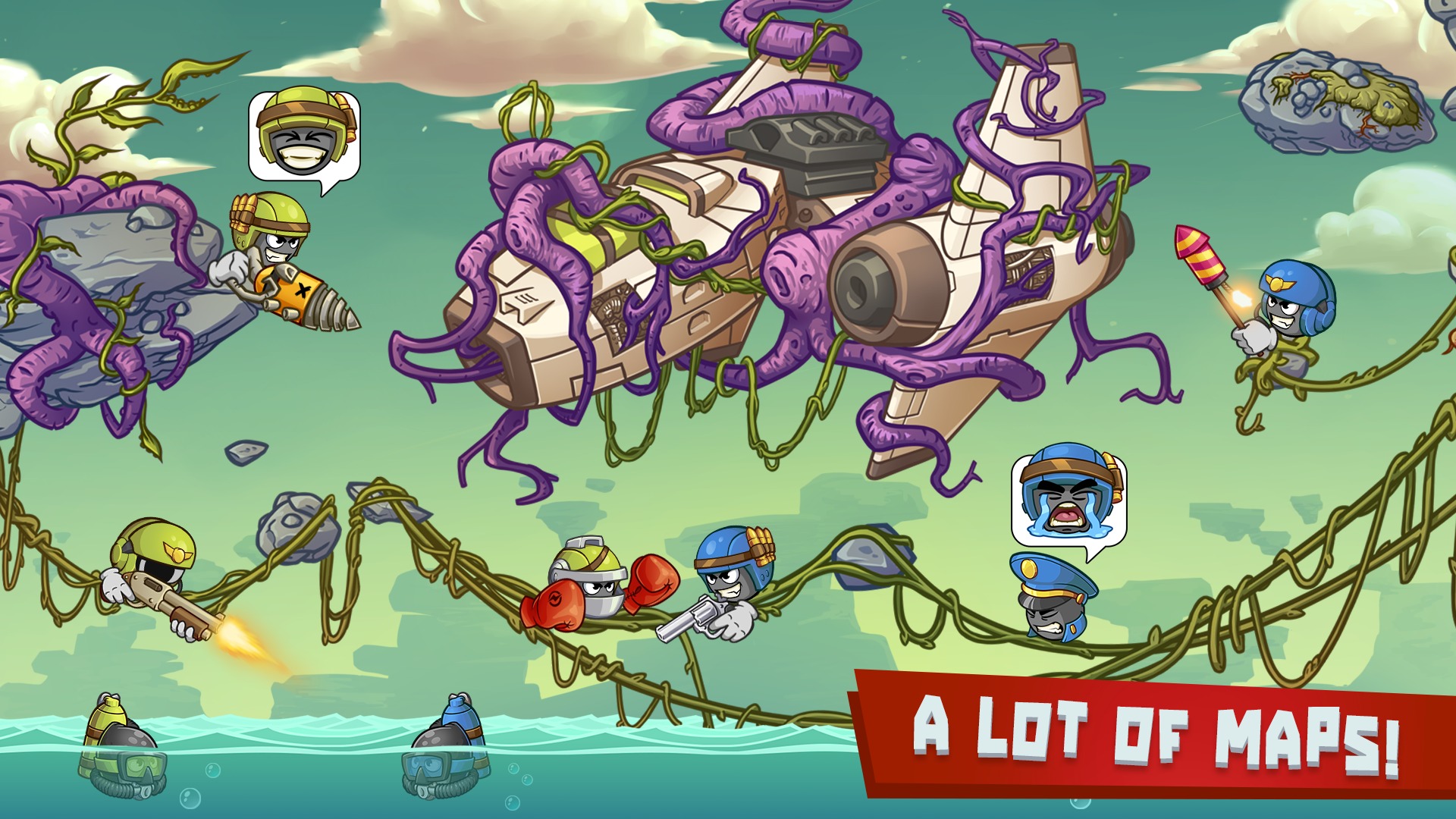 Pocket Tanks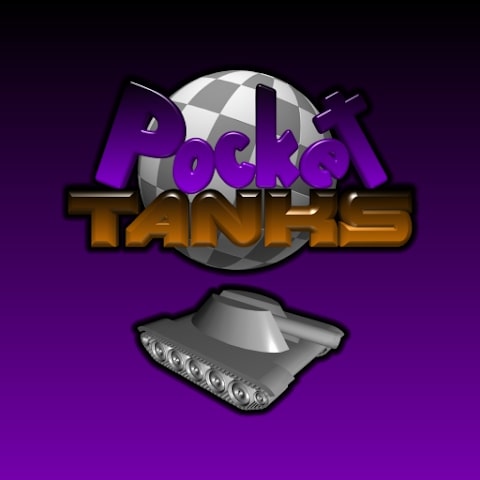 Pocket Tanks will provide you with long hours of interesting and exciting gameplay. This artillery-themed game is easy enough to master and suitable for everyone. Here, locations are constantly changing, and interesting plots and features are added.
Play the cross-platform game online for free. Make your armor impenetrable. Make the enemy beg for mercy. To do this, you will need to properly select your arsenal and be aware of the plans of the enemy.
In front of you is a large selection of different weapons, from ordinary bullets to anti-aircraft guns. 45 different variants and their combinations will ensure a boring evening. To try out the chosen weapon, you can turn on the target shooting mode. After that, you will be able to properly assess its power.
Each attack brings players a lot of emotions and allows them to acutely feel what is happening on the playing field. Pocket Tanks have already been downloaded more than 5 million times. Do not miss the chance to try your hand at artillery.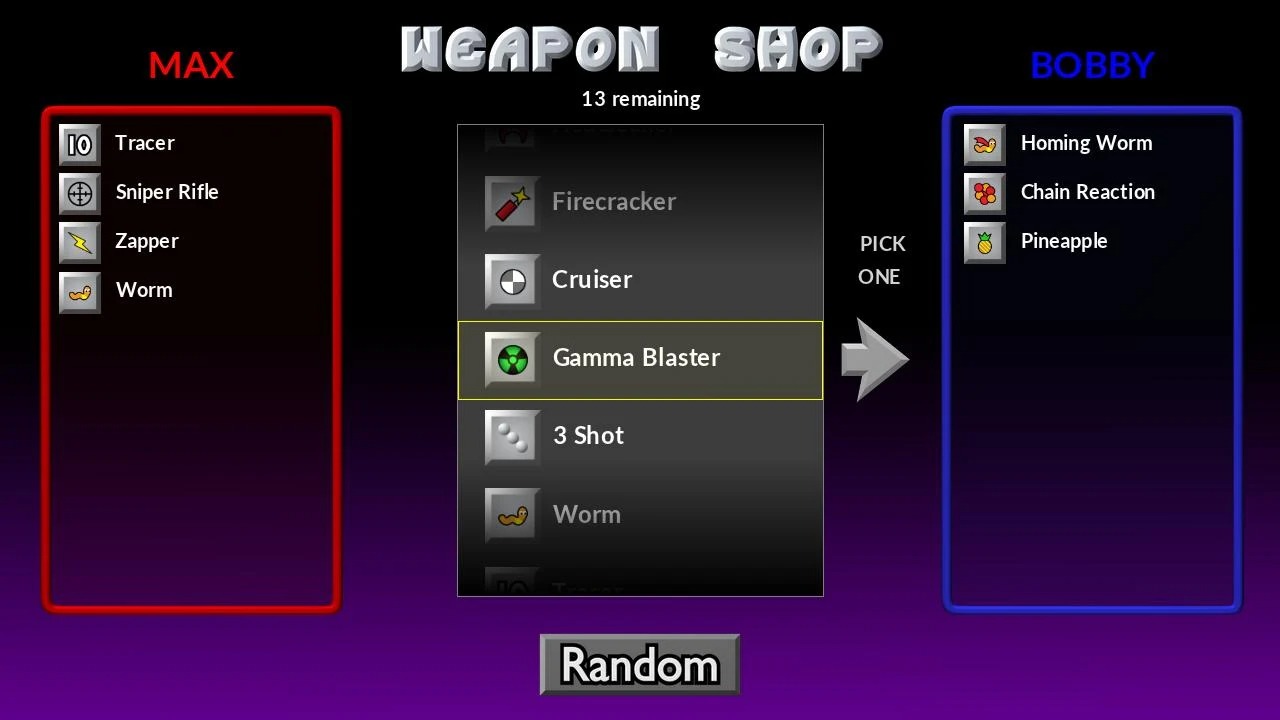 Ludo Classic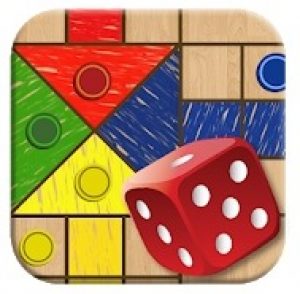 In case you're into brain games, Ludo Classic is the one for you.
Frankly speaking, it's a classic ludo game with a basic interface and a color scheme. The design is pretty much wooden boards with colorful dices and tokens. The gaming mechanics is based on rolling the dice to get our tokens from start to finish.
Herewith, the game covers several boards to play with so you won't struggle with the lack of diversity. Plus, the game covers from 2 to 4 players so you can enjoy it along with your buddies. Another cool thing about this game is it imitates the actual dice throwing so it's practically a 3D ludo.
Besides, the game covers lots of settings apart from the design and the gaming process. For instance, you can pick the ludo rules that are favored in your country (or any other country by your choice).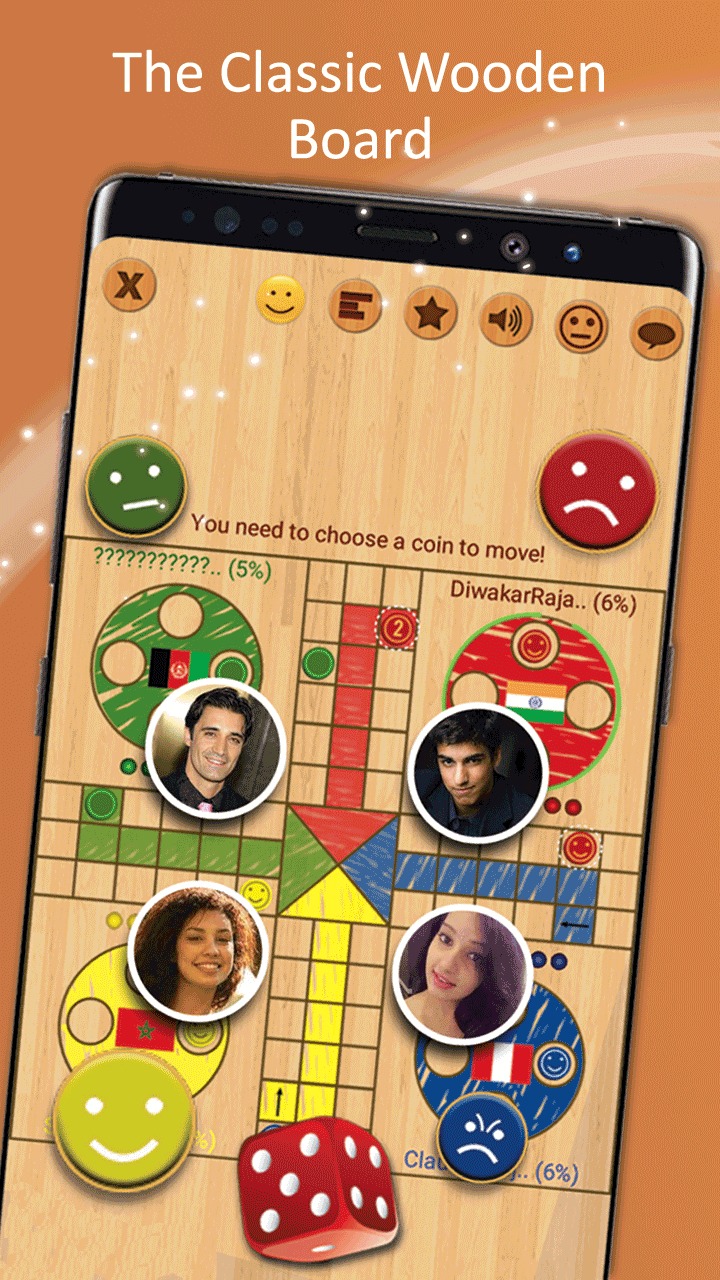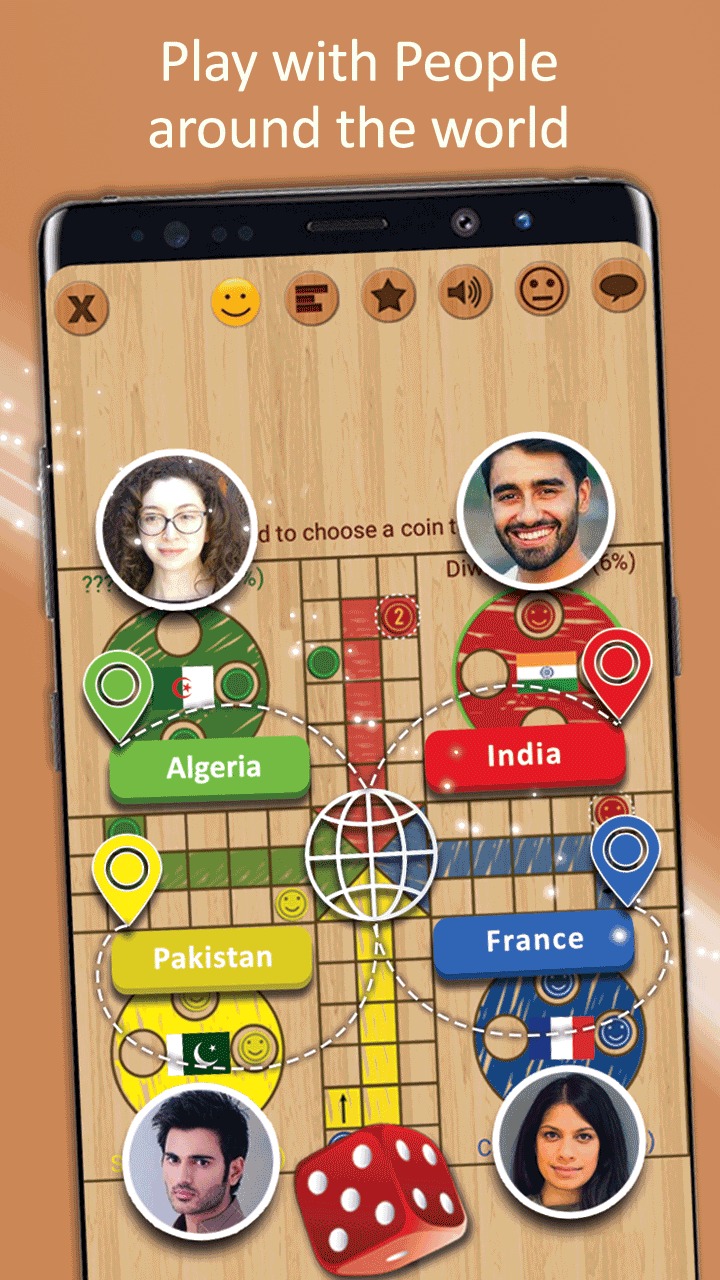 Real Chess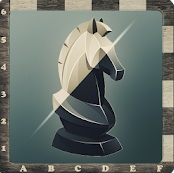 Real chess is a great online chess game.
When you start playing you'll see a 3D chessboard. You can switch to 2D by clicking the appropriate button in the right bottom corner of the screen.
There are two options: an online game and a game with a computer. In online mode your contender is generated randomly, you'll see their name and flag on top of the screen. There's a chat in the game, so you can send your opponent a message.
After the game is over you'll see your rating among other players.
In a game with a computer, there are over 2400 levels. The time to take a turn is limited to 30 seconds.
The interface is simple, so there's no need for any instructions.
If you enjoy good quality challenging games that involve some thinking then Real Chess is a nice game for you!

SUP Multiplayer Racing Games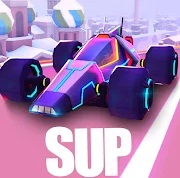 It's a great racing game with an amazing interface and awesome graphics!
It's really easy to control the car: to switch lanes press the steering wheel button, to perform an air trick press the same button. Wheel and air trick buttons will change depending on the situation. If you wish to go faster, wait till you can use the "Nitro" button.
Collect coins while you race so that you can unlock new cars and upgrade the ones you already have. Build new tracks with all kinds of obstacles.
Invite your friends to race them in online mode. You can tease them by sending them different emojis while you compete, you'll see them in the left part of the screen.
This game is free to download, however, there are in-app purchases.
Download this colorful racing game and try to get to the top of the world rankings!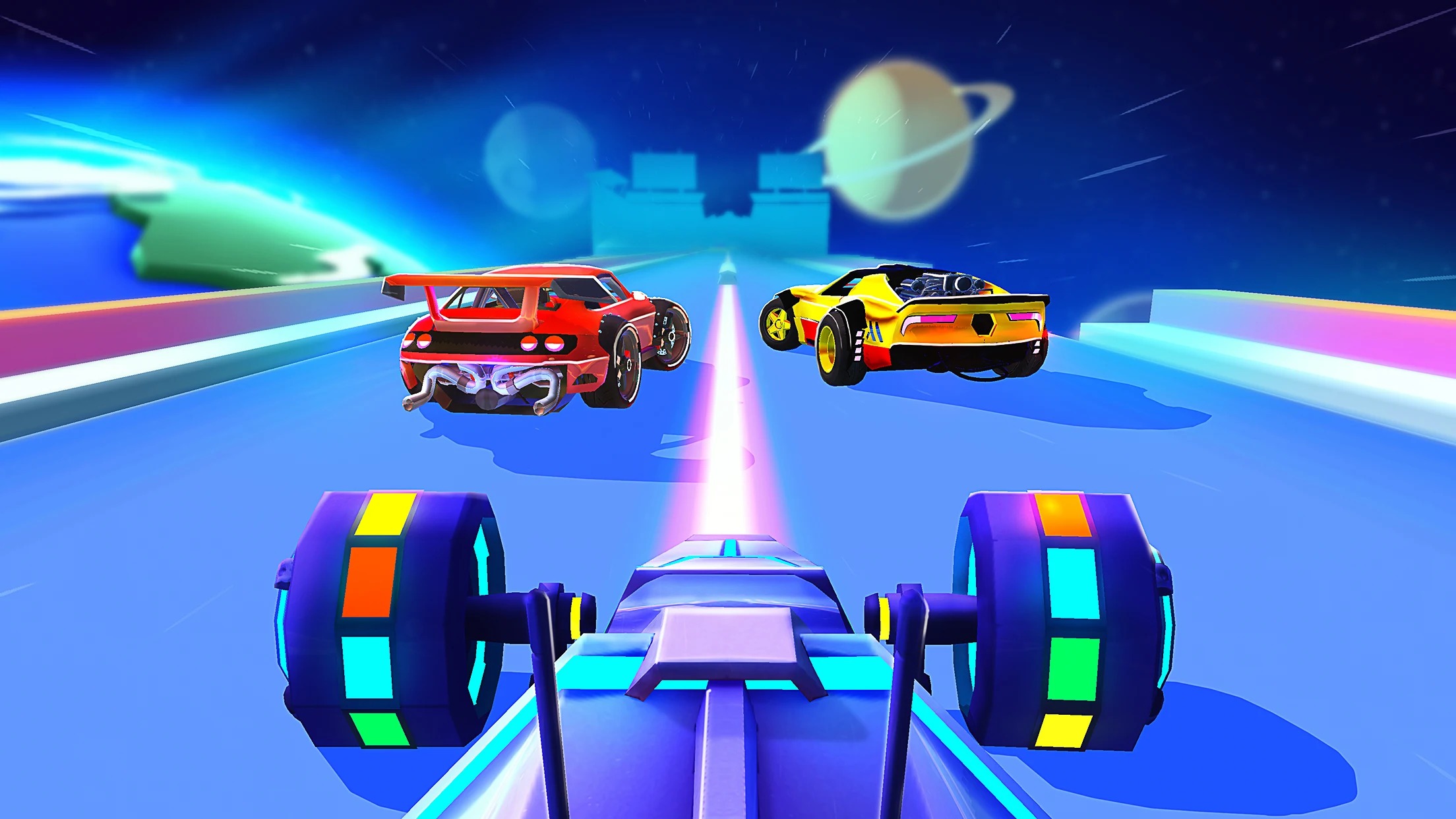 Pocket Rally LITE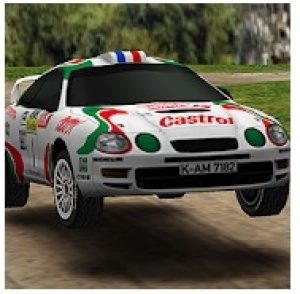 This is another racing game with amazing graphics and realistic car physics.
This game takes the best features of the classic racing games and brings them to your smartphone. Thus, the game comes with detailed car models and lots of racetracks in different locations. The locations include city streets, mountains, and even the ancient city ruins.
You start the game with the simplest car model that you'll get to improve by your will. As was already mentioned, the game pays attention to car physics so different ground surfaces may affect your driving. Plus, if you'll run into something your car will get damaged.
The game has an MP mode so you can race with your mates via Bluetooth. At that, you can play with up to 4 people at the same time. The game also supports eternal controllers you can use to level up your experience.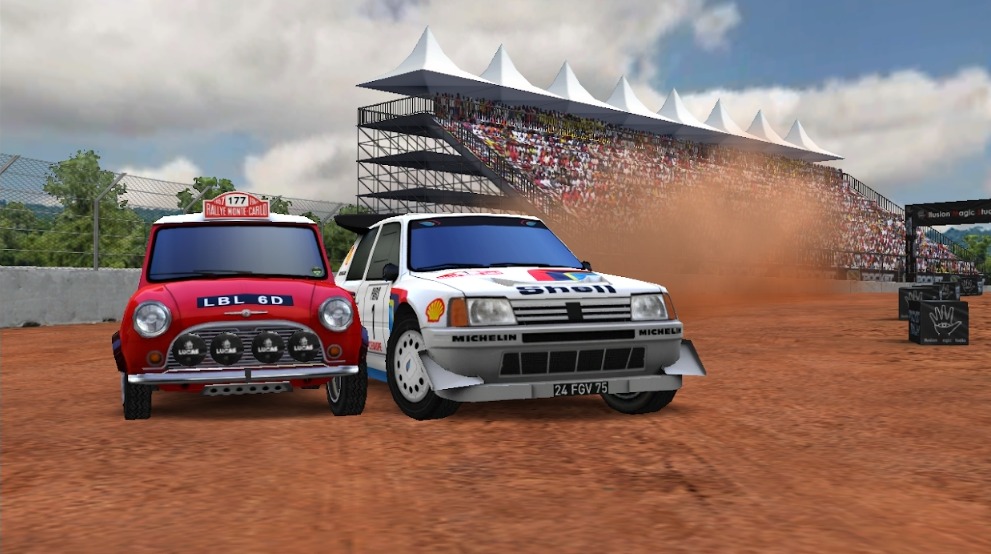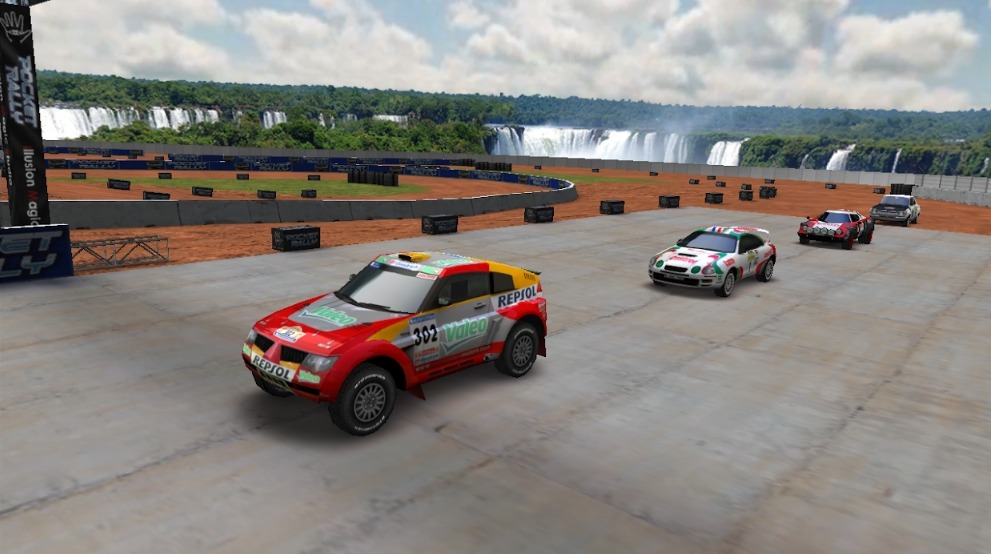 Mini Militia – Doodle Army 2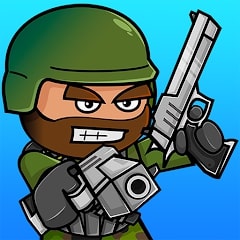 It's a great mini-action game.
On the left side of the screen, you will see a circle that controls the movement of your character. If you have any weapons you will see them near the circle. On the right side of the screen, you'll see the same circle but this one controls the fighting.
On the top, you'll see your and your rival's health levels. Earn coins when you complete a mission. You can use them to buy new weapons, or upgrade the ones you have. Also, have fun with changing your character's hairstyle, clothes, accessories, and outfits.
Every day you'll get lucky boxes that can give you coins, weapons, and other bonuses.
You can play with up to 6 people. The problem is that you can only play this game if you have an Internet connection.
This is a high-quality game with great graphics that will keep you entertained for a while!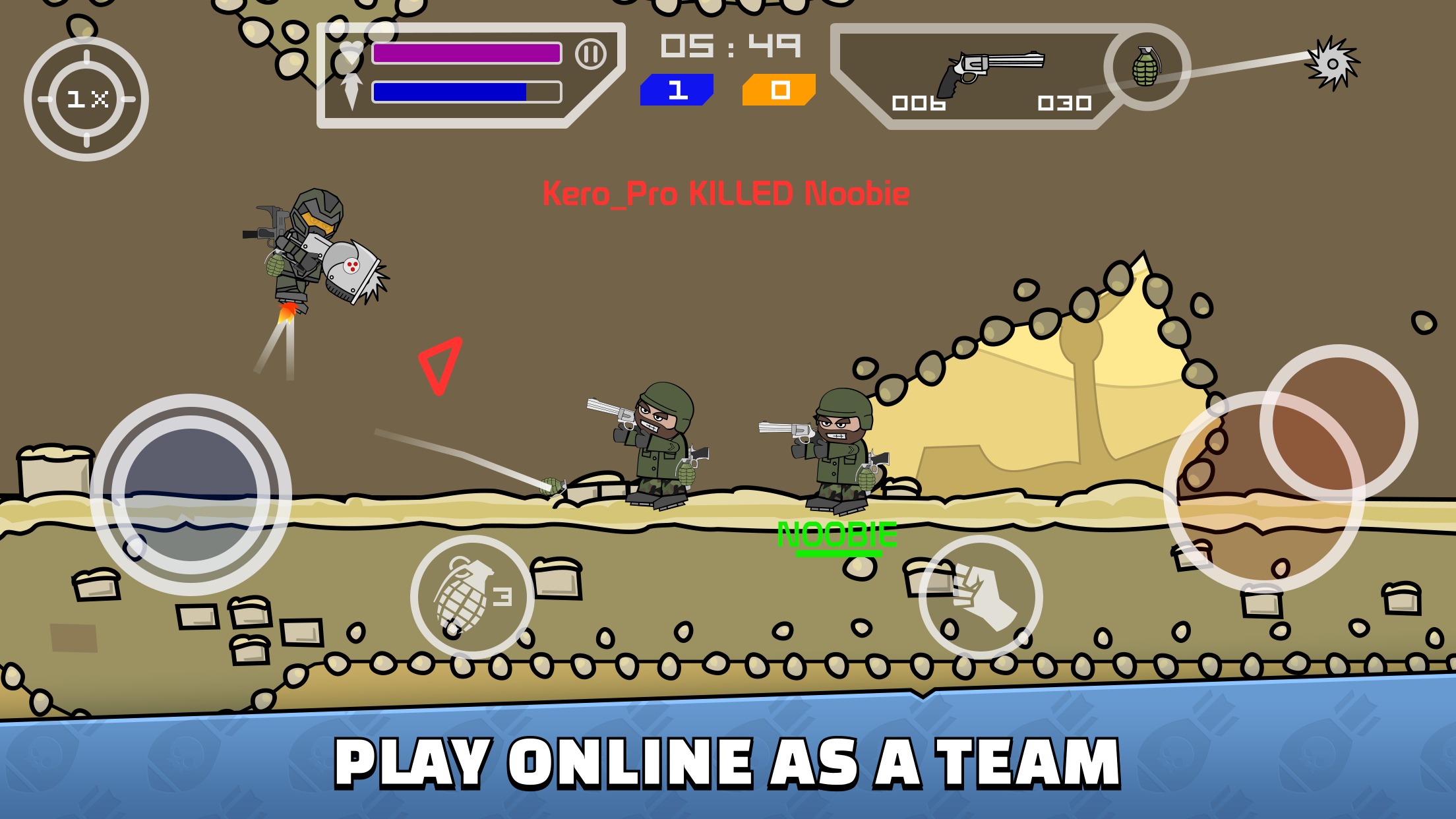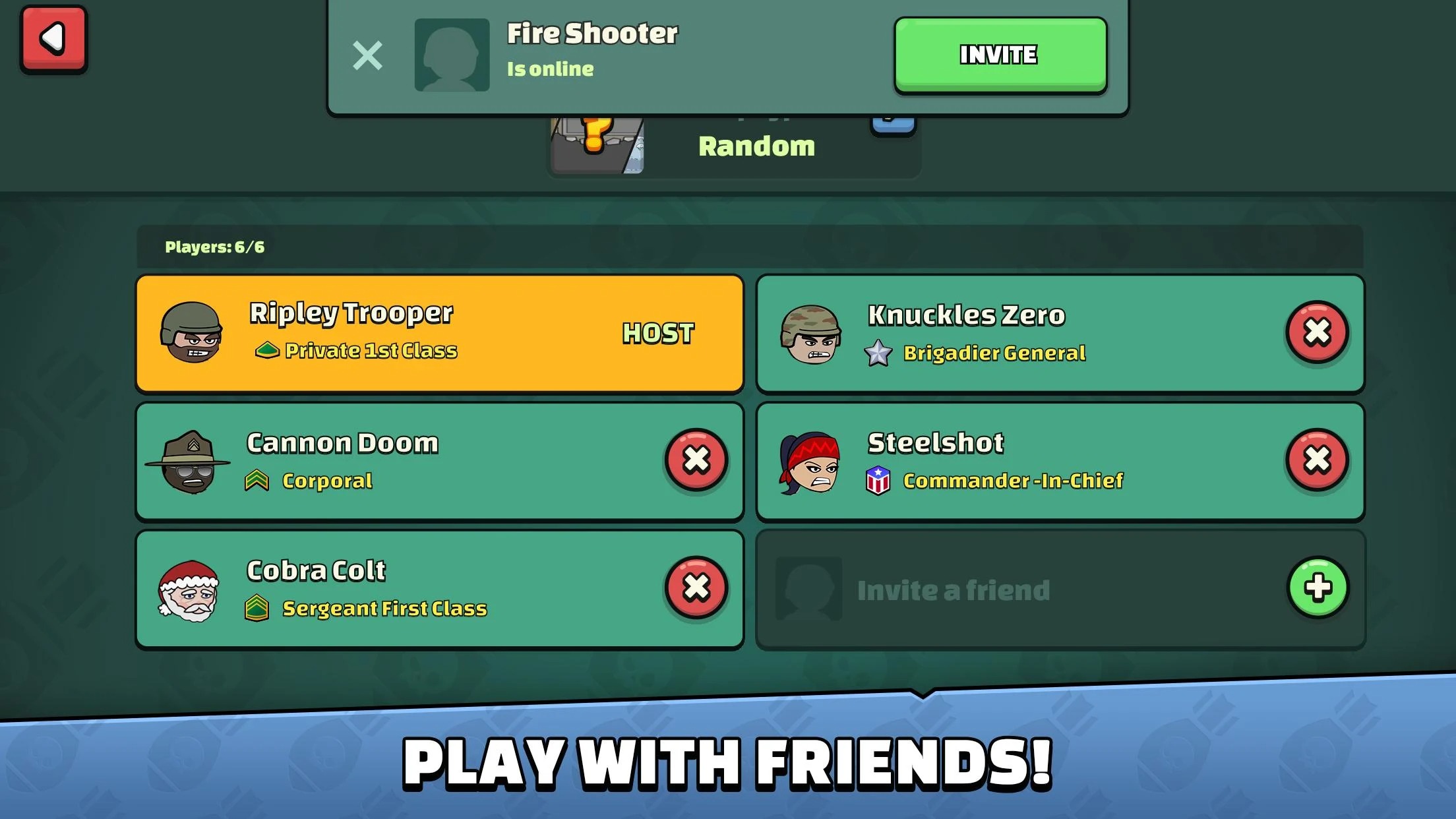 Virtual Table Tennis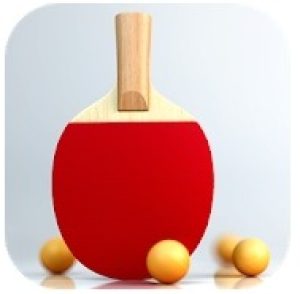 As its name suggests, this is a table tennis sim with realistic graphics.
The coolest thing about this game is it's based on 3d physics. Thus, all the ball movements and the way you flip the ball with your racket feel quite realistic. Plus, the developers have done a great job with animation so no problems here as well.
Thereby, this is an MP game and you may rather play via web or Bluetooth. There's also a special educational mode for those who are not familiar with the game's rules. The game also sets you to switch the rackets and change the design of the table.
Additionally, the game turns on AI so even if you'll play in a single mode your competitor will feel real. The AI has its own speed, defense tactics, and strength so keep that in mind. Besides, you can adjust the strike and smash sensitivity in the settings.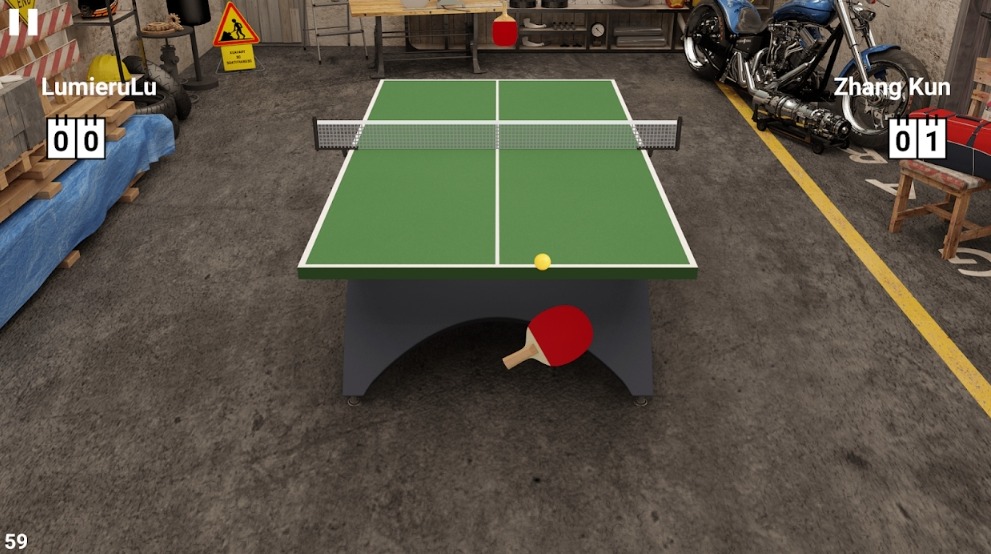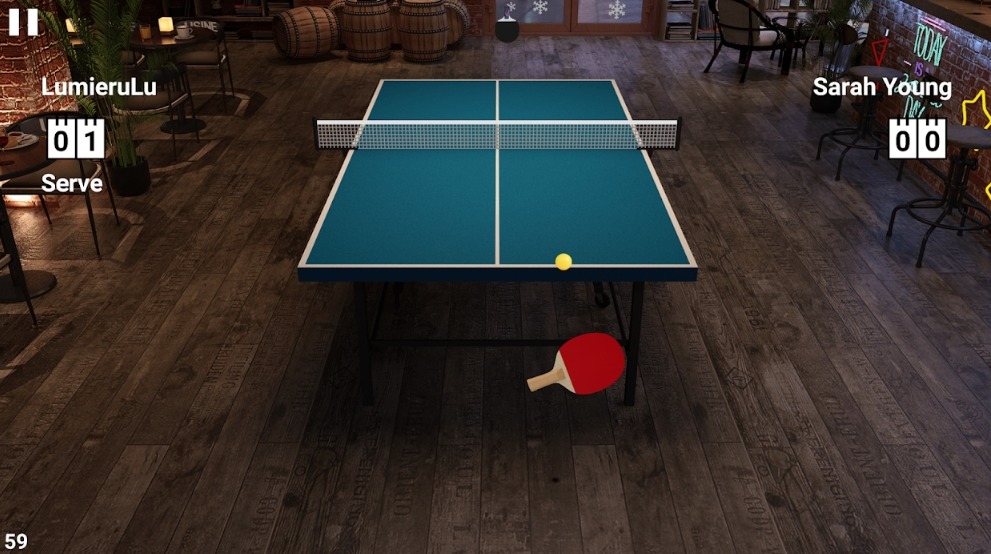 Word Search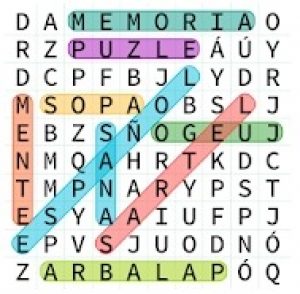 Word Search is a classic brain game that is good to kill free time with.
The whole concept of the game is built around word puzzles. The mechanics are simple — you have the board filled with random letters. The trick is — the letters are not random and you can turn them into words.
To cope with that, you'll need to put the letters together by marking them with a line. The lines may be horizontal, vertical, or diagonal. The game runs on increasing difficulty and some levels are incredibly challenging.
Although this game is great for single playing, it gets way more exciting if you'll start to compete with your mates via Bluetooth. As for the ads, the game does have some but there are only a few of them, and it's not that annoying.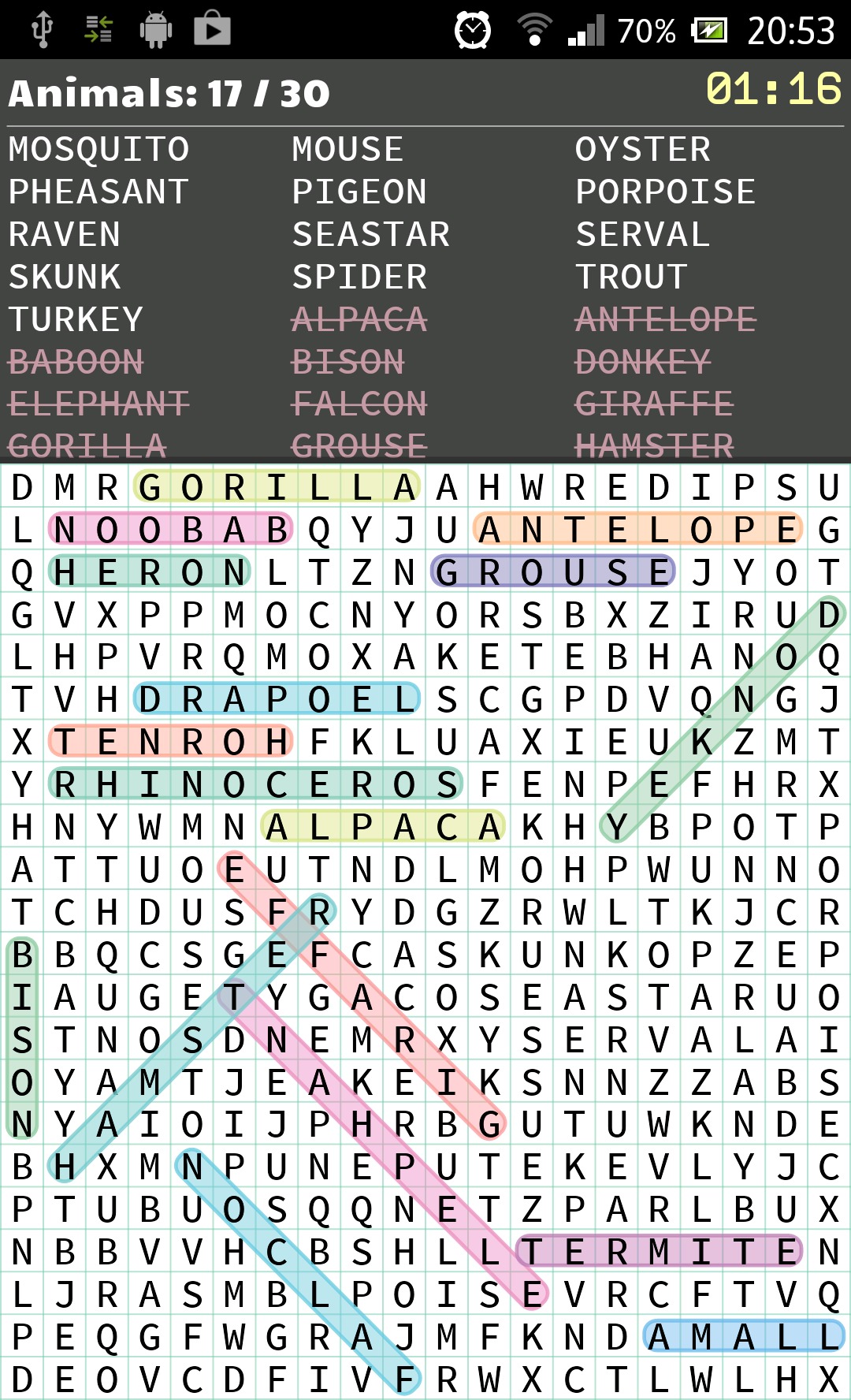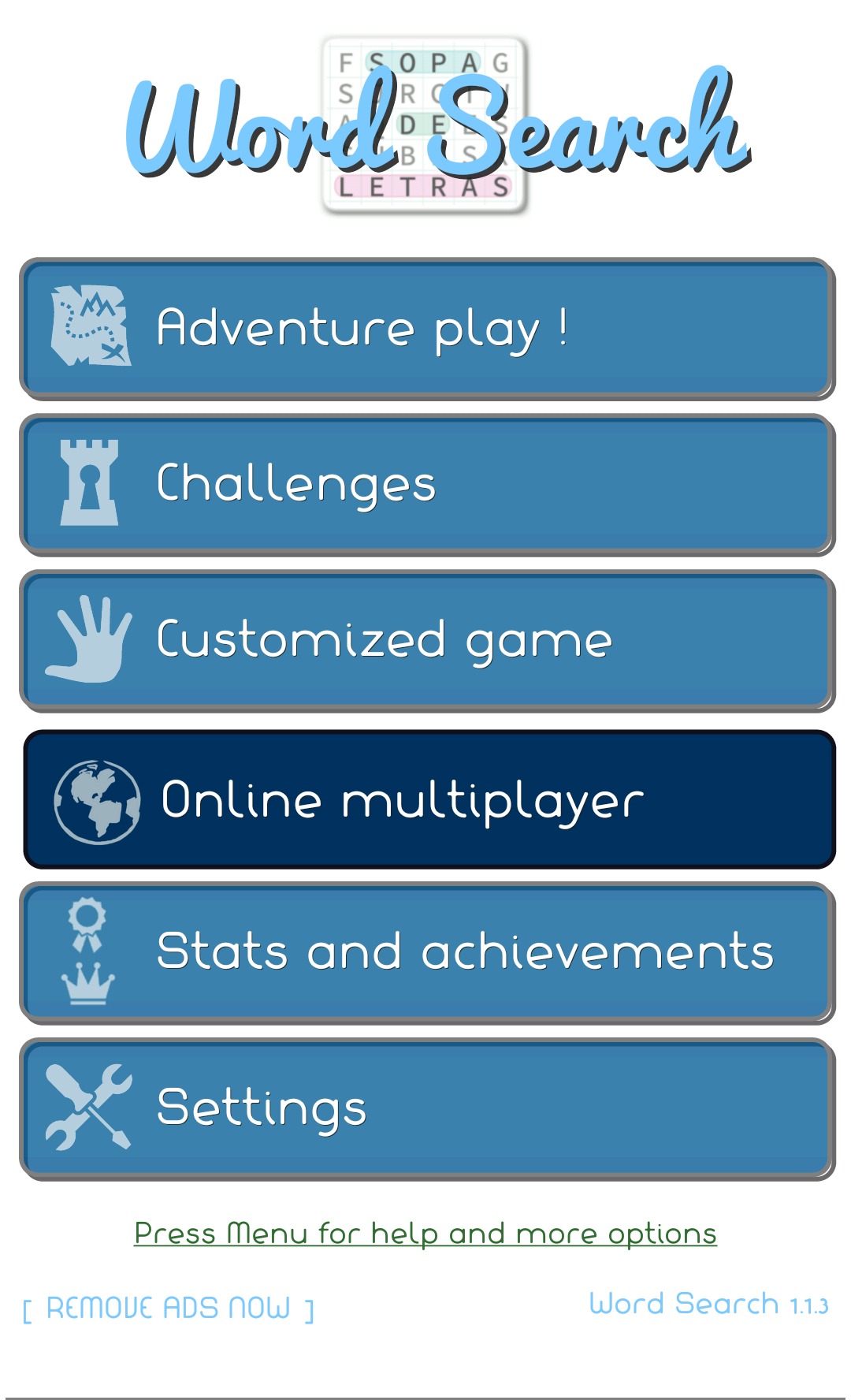 Sea Battle 2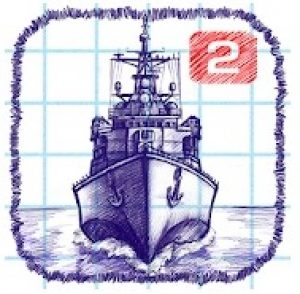 Next, we have a classic game in a slightly uncommon interpretation.
Let's all agree — it's quite hard to find someone who hasn't play sea battle games as a child. So this app is here to bring good-old memories in a new form. The game gives you all the same tools — battleships, submarines, mines, and a radar.
Your goal in the game is to sink as many of your opponent's ships as you can with minimal losses from your side. Therewith, you may rather play with your mates via local MP or compete with millions of worldwide users.
In case you prefer to play with friends, you can send them personal invitation links for the round. You may also play against the AI to train your skills and precision. Each win brings you points that you can use to participate in battles and raise your rank.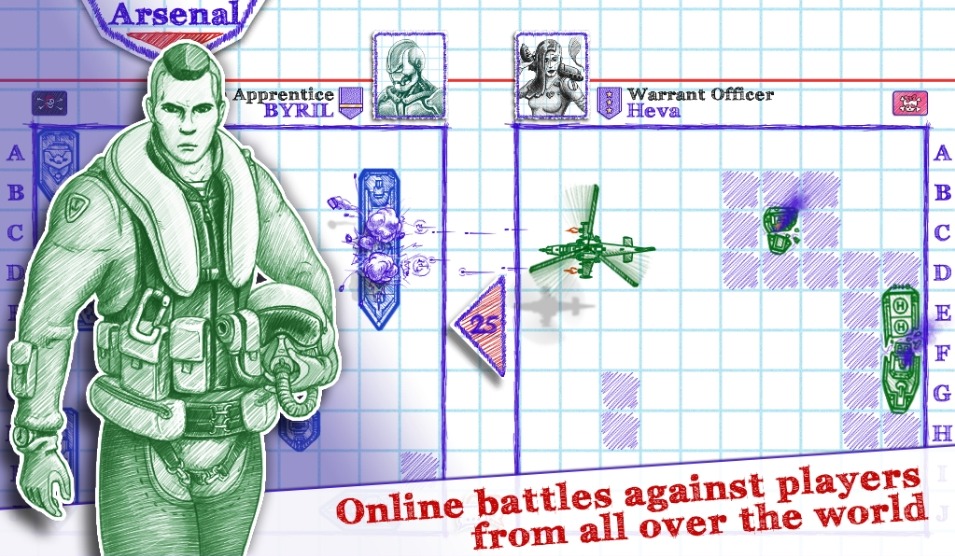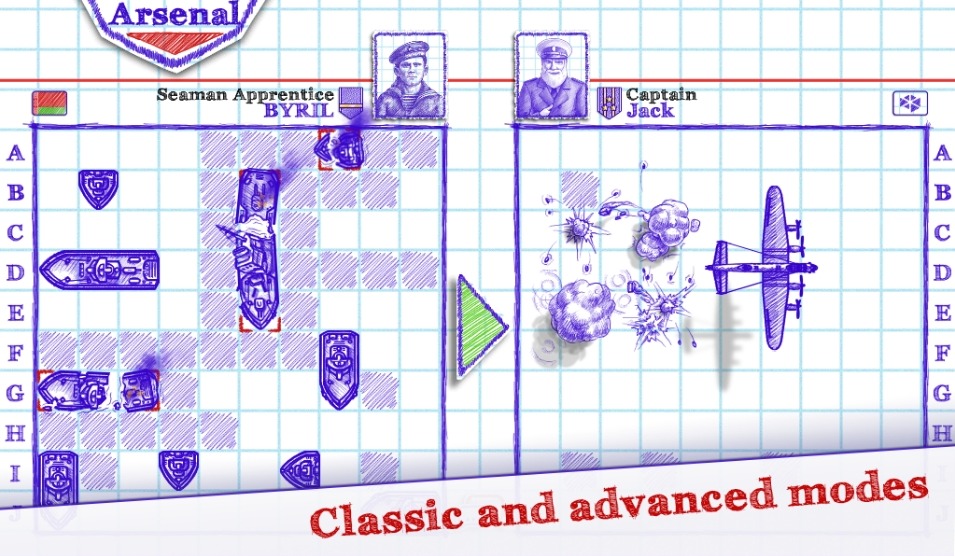 You may also like: 21 Best Multiplayer Strategy Games for Android
BombSquad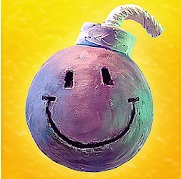 Bomb Squad is a good-quality action game with a great interface.
The goal of the game is to land mines, throw sticky bombs, icy bombs, TNTs, and boxing gloves to kill the other players.
You get points when you get rid of some players and when you do it in less time. You will see your score in the left top corner of the screen and your time bonus on top.
Get coins when you win which you can then spend on getting new skins.
What's unique about this game is that the characters look like they're made out of play-doh which adds to the value of graphics.
You can invite friends to play together.
The app is free but there are in-app purchases you can make. It was recently updated, so there shouldn't be any bugs. If you have any concerns email support@froemling.net.
Overall Bomb Squad is a fun action game that will not let you stay bored!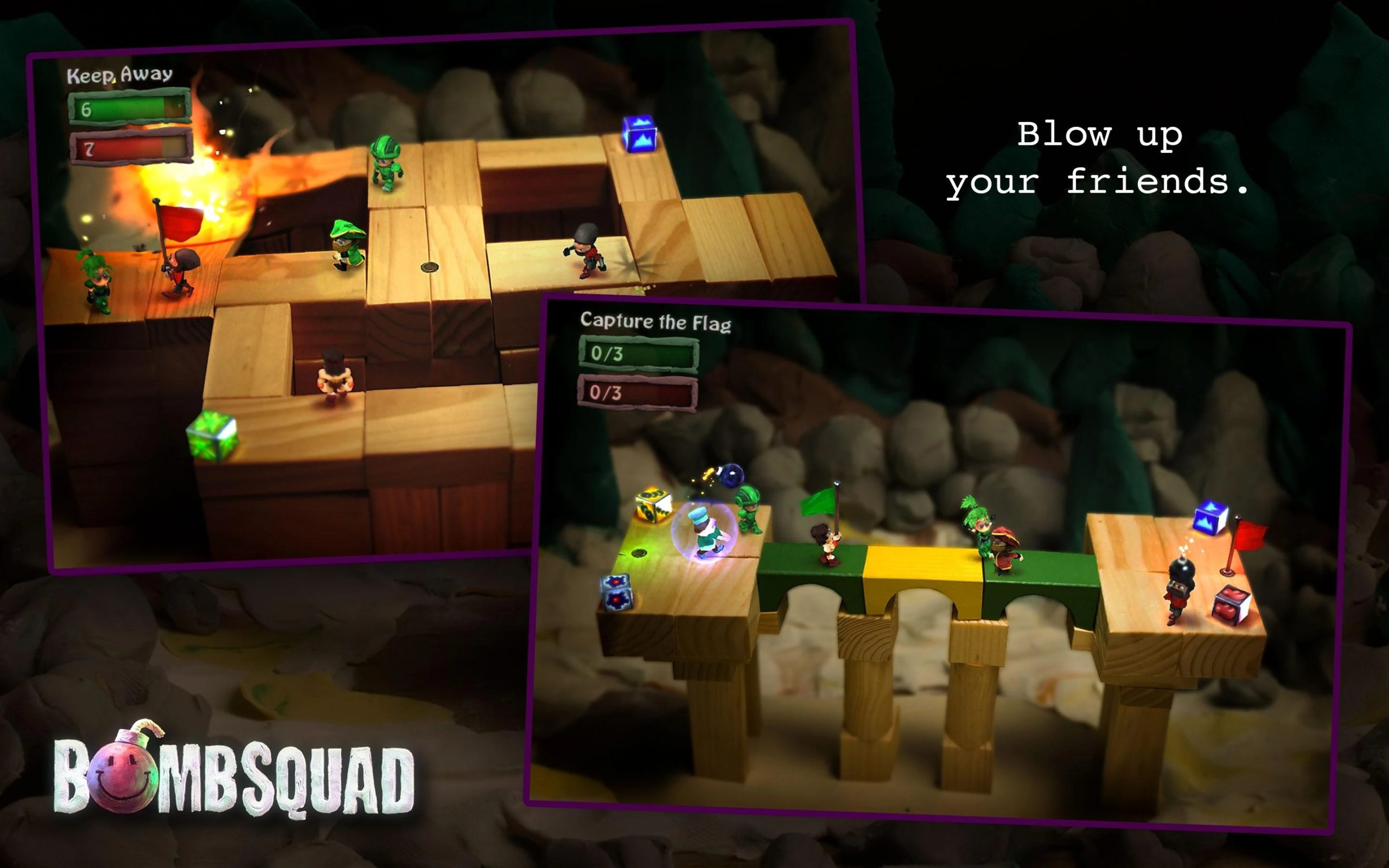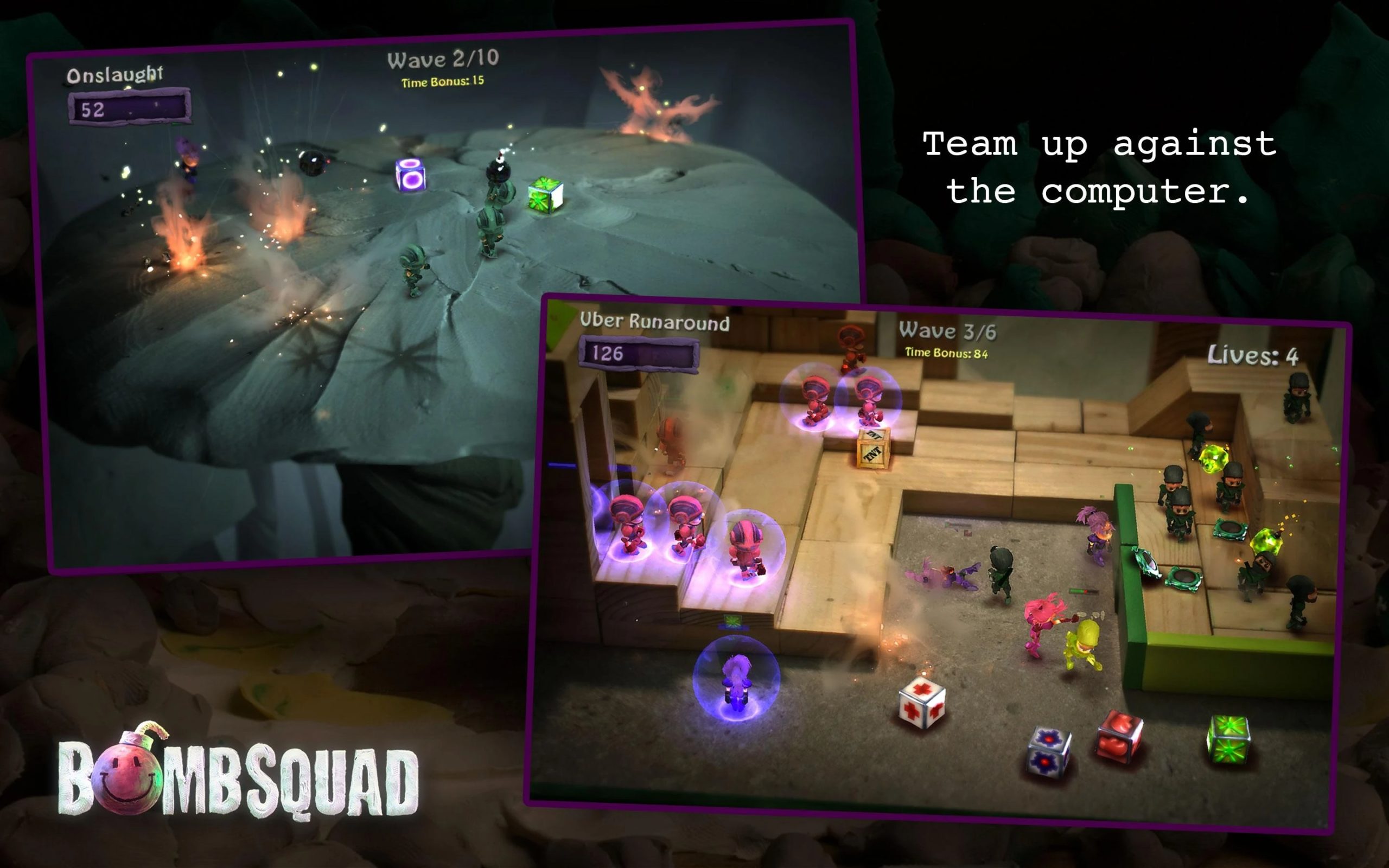 2 Player games: the Challenge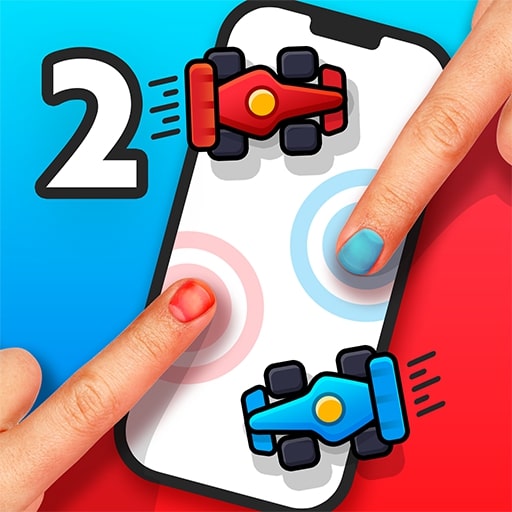 2 Player games: the Challenge will allow you to have fun in the company of a friend. This is a collection of classic board games that don't require props.
One app allows you to play multiple games anywhere. If you prefer ping pong or air hockey, then this game is for you. 2 players play a single game offline on one device.
If you don't have an opponent, you can always take artificial intelligence as a companion and play against the computer. All games have simple rules and cute animations. Good mood and excitement are guaranteed.
There are ping-pong, air hockey, pool and crosses, and tic-tac-toe games. You can also play for free in the war of spinners, sumo, and penalty kicks. Here are games for fans of racing, various sports, and chess.
All the results of the past games are summarized. This allows you to determine the winner and get a trophy as a reward. The most convenient and simple app for two players in board games.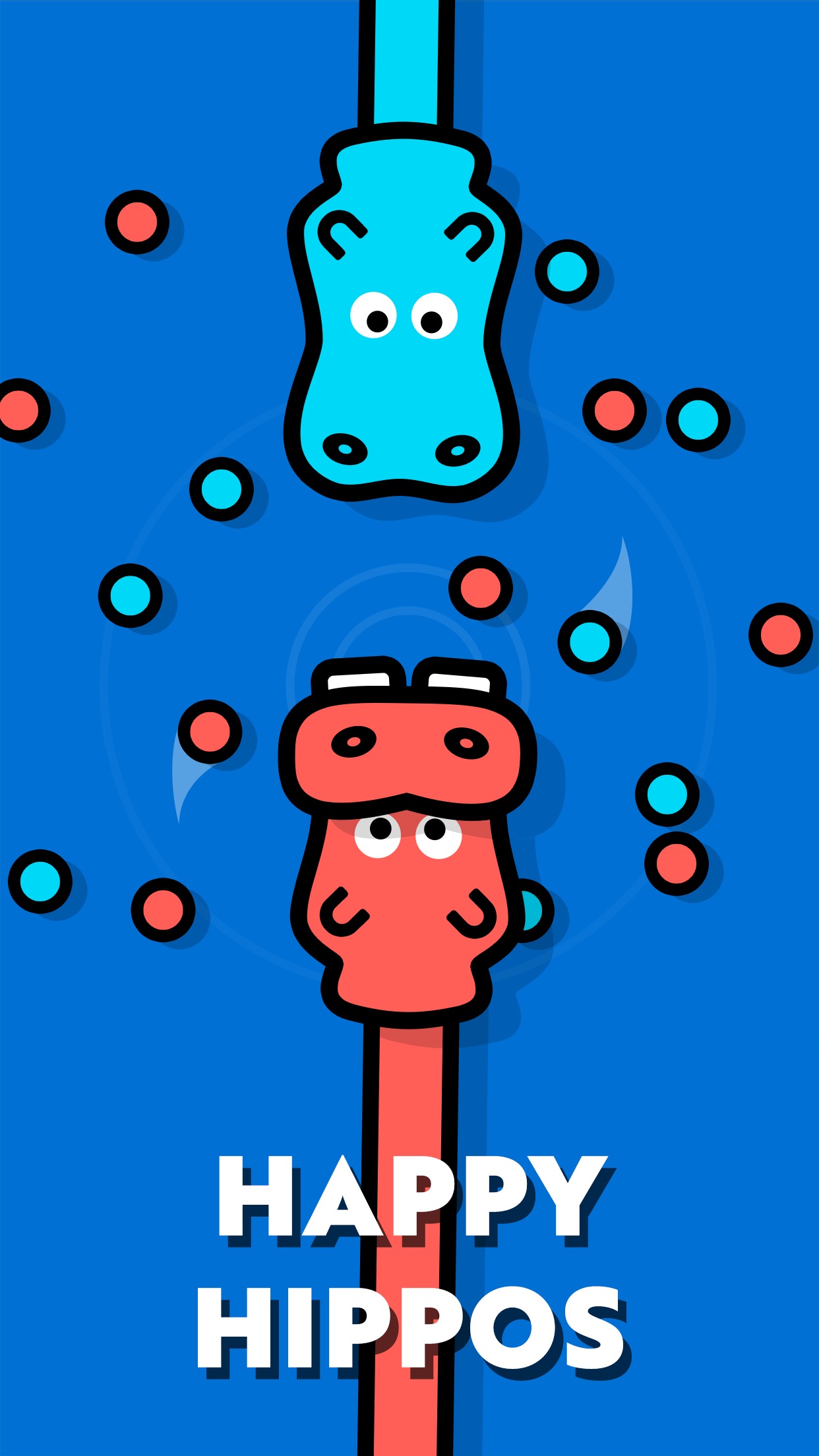 Ludo Club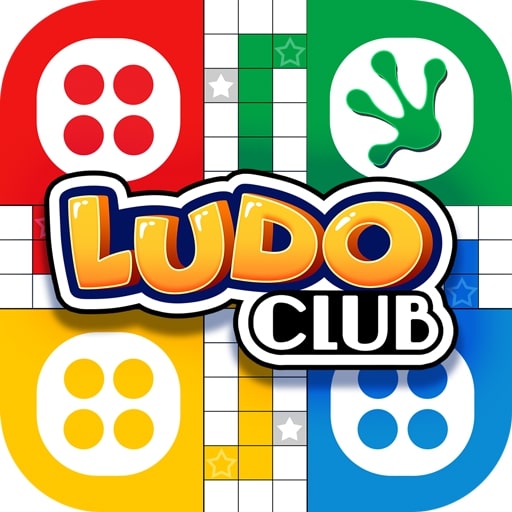 Join the friendly ranks of players in Ludo Club. Roll the dice, get the reward, and climb higher. At the end of the game, you will win the grand prize and the title of King of Ludo.
The multiplayer game on your phone is available at any time. You can always continue your journey from the point where you finished your session last time.
The 4 main colors, classic dice, and unusual game board will be a great option for a quiet evening alone or with a group of friends.
The game is simple and easy to understand. The classic dice rules are used here. Fight with other players online. Play against the computer offline. Earn points and climb even higher in the standings.
To add friends or family members to the game, just send them an invitation in Messenger. The more company you have, the more fun the game is. Ludo Club requires a minimal amount of internet traffic. A simple and high-quality dice game is already on your phone.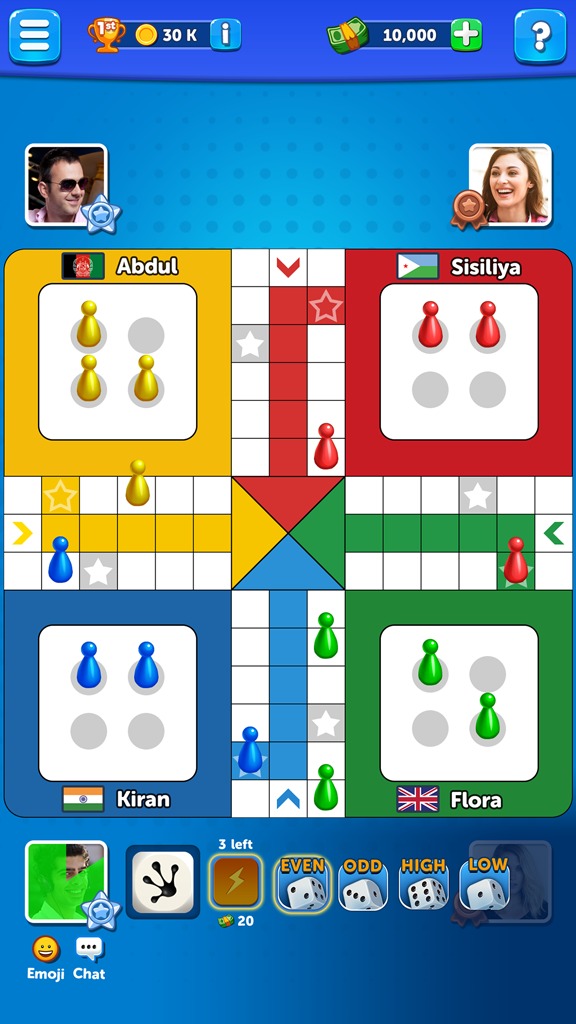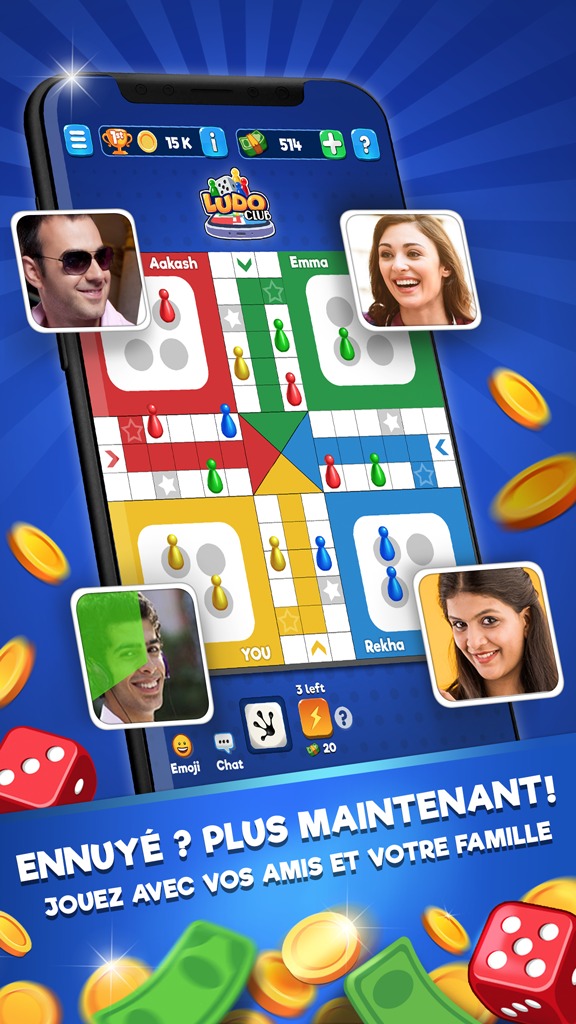 Asphalt 8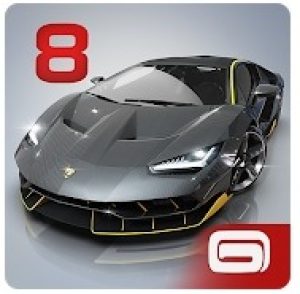 Asphalt 8 is a racing game that will satisfy all of your needs.
First of all, the game covers over 300 cars and bikes that imitate real models in detail. Apart from the graphics and animation, the developers have done a great job with the sound as well. Each car model sounds differently so you can fully experience what it's like to drive it.
You also get to customize your car by changing its cooler and adding various stickers and drawings. Plus, there are hundreds of boosting tools you may add to your car to make it faster and cooler. Plus, the game covers over 70 racetracks with unique paths.
Another great thing about this game is that it considers the car's physics. Thus, if you hit the ramps at a high speed your car will fly into the sky according to all the gravity laws. And if you'll crush onto another vehicle your car will get damaged and you'll need to repair it.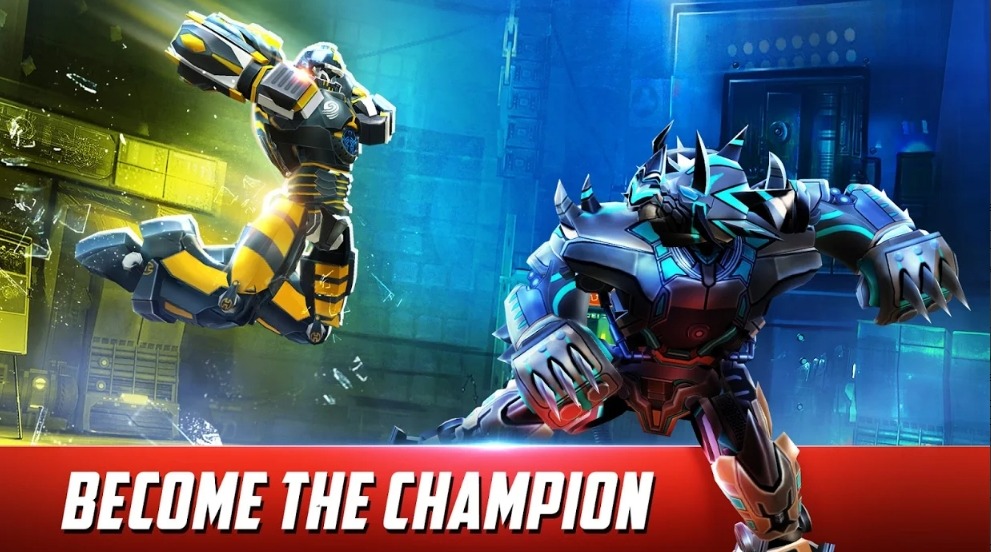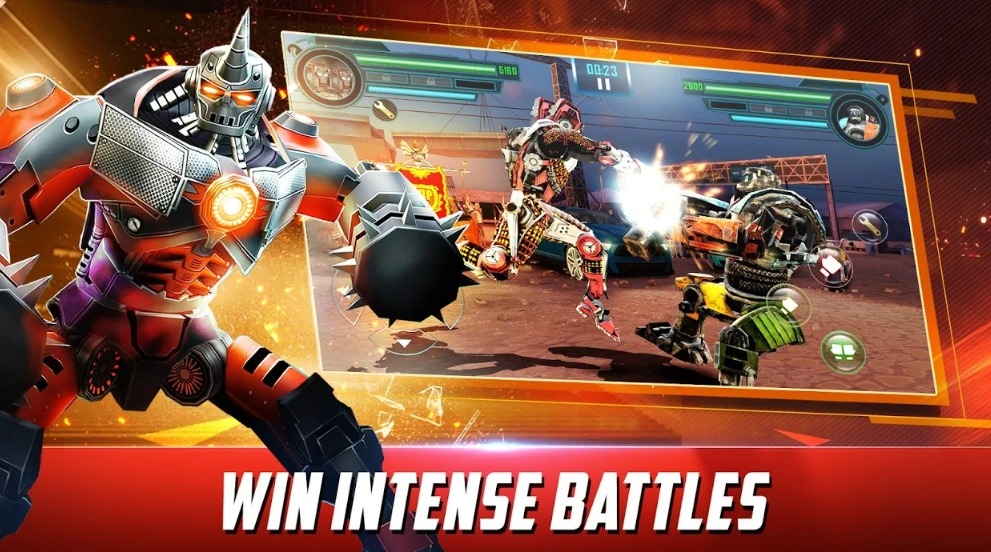 BADLAND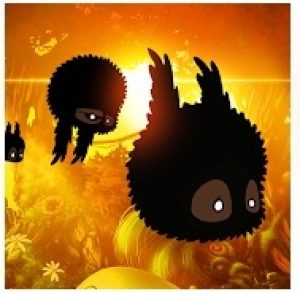 BADLAND is an atmospheric adventure game with a platformer concept.
From the first sight of this game, you'll realize its main feature — the graphics. The game brings you into a strange world populated by as just as strange creatures. Although all these forests look truly majestic at first you'll quickly catch a feeling that there's something spooky about it.
Thus, your goal is to lead one of the forest's inhabitants to find out all the secrets. Therewith, you'll meet plenty of obstacles and traps trying to lead you astray. Plus, the game comes with an atmospheric soundtrack that adds up to the overall vibe.
You can also try the MP mode that covers up to 4 players. If you'll choose this mode your goal will be to pass the rounds competing with other characters and the one who'll pass the level first — takes all rewards. The game actually lets you get tricky with MP mode — feel free to push your opponents into traps.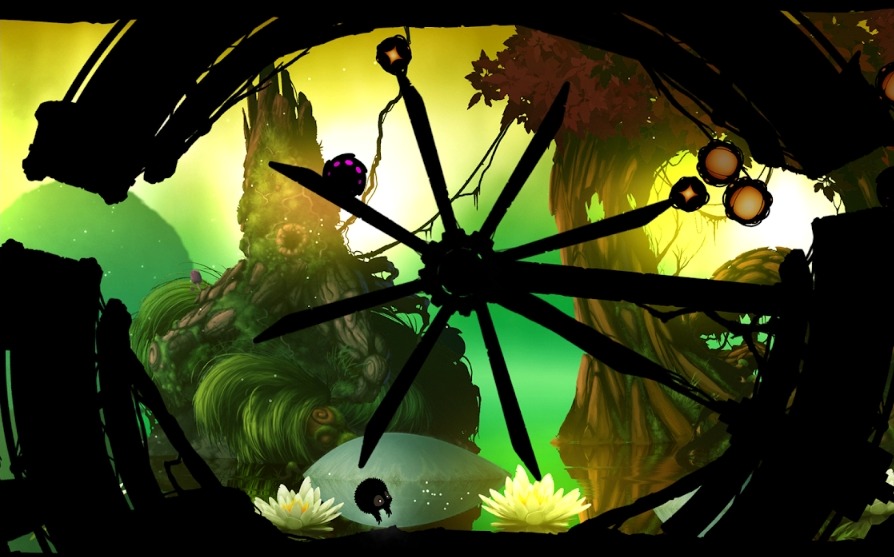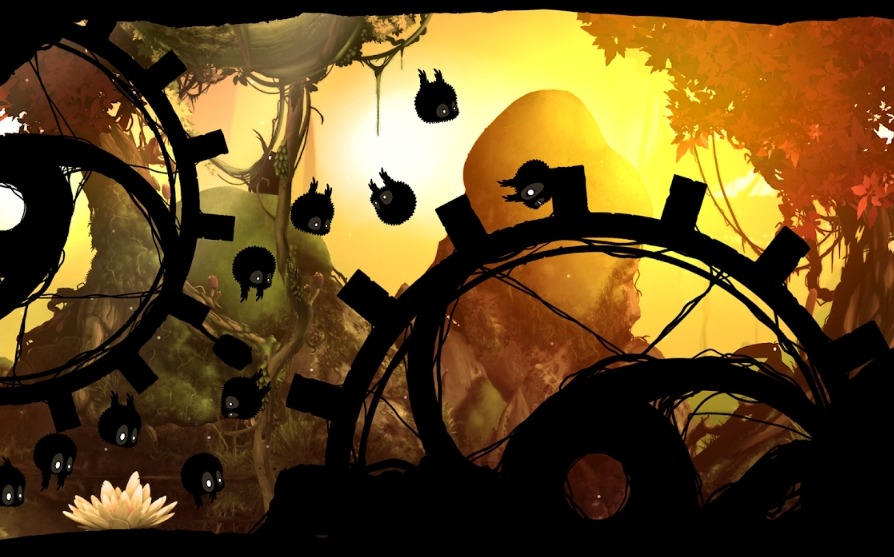 Real Steel World Robot Boxing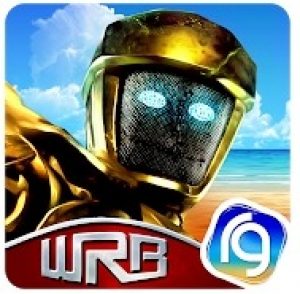 This is the game that lets you participate in robot battles from the Real steel universe.
If you're a fan of his universe, this game will make you go nuts. The game covers all the robots from the Real Steal and you'll get to play for any of them. Your goal here is to train your robot and develop its powers to get on top of the worldwide leader boards.
To cope with that, you can join the tournaments and championship along with participating in PvP fights. As you develop your hero, he will learn new tricks and you can also boost his armor and weapons. You may also have fun with the design of your robot — feel free to do whatever your heart wants.
As for the MP mode, there's a local one to play with friends and the worldwide one as well. There's also a career mode dedicated to increasing your robot's abilities and participating in all the possible challenges.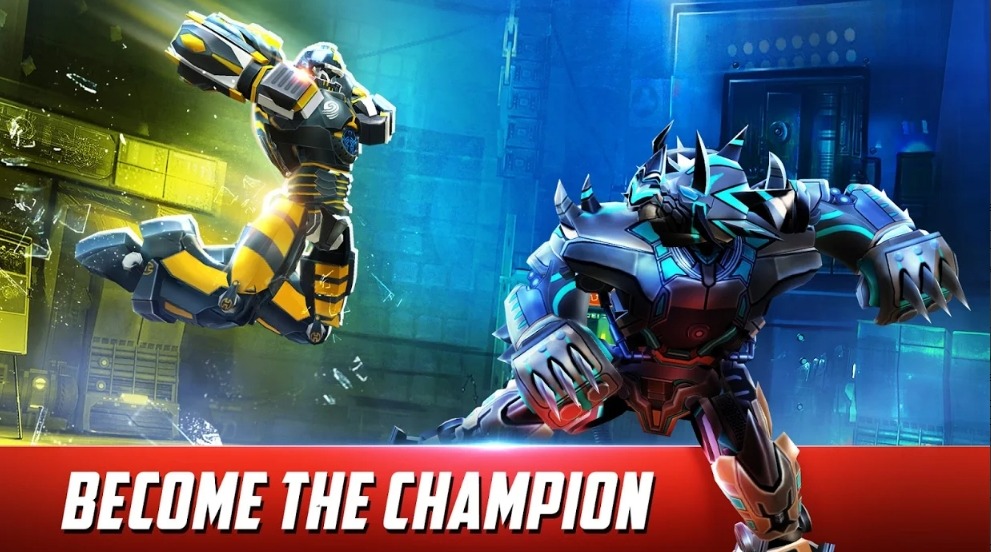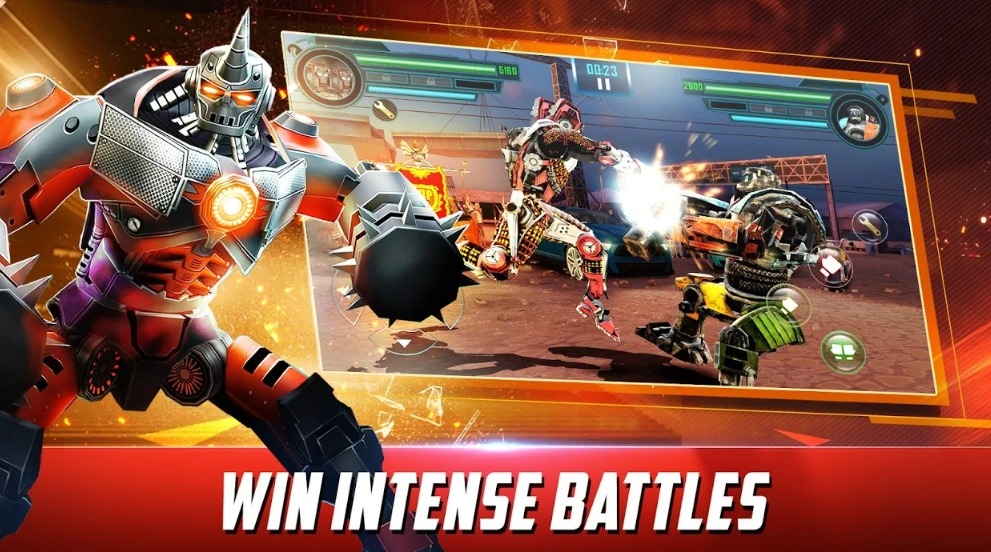 DUAL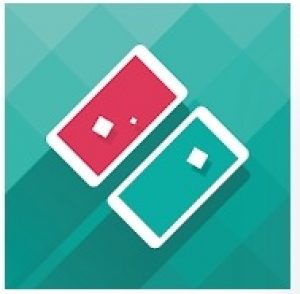 DUAL is a game fully dedicated to 2-player games.
This game doesn't have a single-mode so you need another person to play it. Once it's done, you connect each other's phones via Bluetooth or Wi-Fi and start the competition. The concept of the game is simple — the players shoot from one screen to another. Therewith, the game covers three modes.
The basic model is the duel one — it aims to tilt your mobile to dodge the bullets. Plus, you'll need to aim nicely to hit your opponent as well. Next, we have a defend mode. It lets you and your mate work together to protect the middle of the screen from attackers.
And there's a deflect mode that is basically like a football. Your goal here is to score goals by throwing the ball in between the screens. The game also covers lots of customization tools so you can adjust the look of your board and the balls.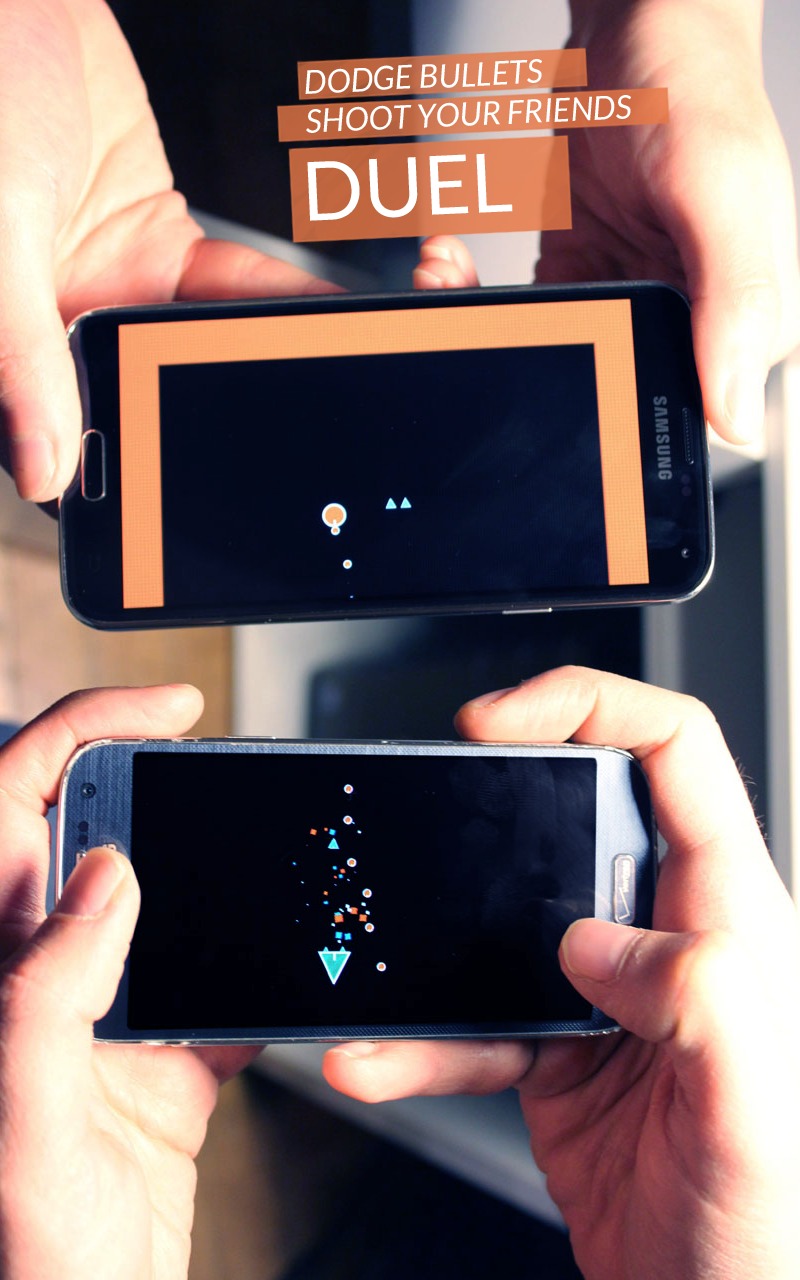 PlayJoy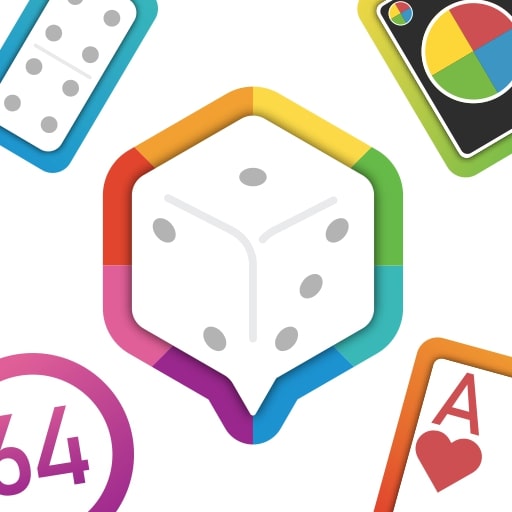 If you love simple and gambling entertainment, PlayJoy is just made for you. This app has options for every taste. Play dominoes with a friend, make a game of fools, or have fun with the company when playing UNO.
You don't need any extra props. You have all the games at your fingertips at all times. This is a great way to relax at the end of the day, to occupy the waiting time with something pleasant.
For large companies, there is a huge selection of board games. Download the app and log in through your social network account. This way, all achievements will be saved and you can continue playing from any electronic device.
Users can have general or private conversations while playing. Chat with friends, recommend games, and join hot fights. All games are free to play. PlayJoy takes up less than 17MB of memory and is suitable for devices with Android 7.0 and newer.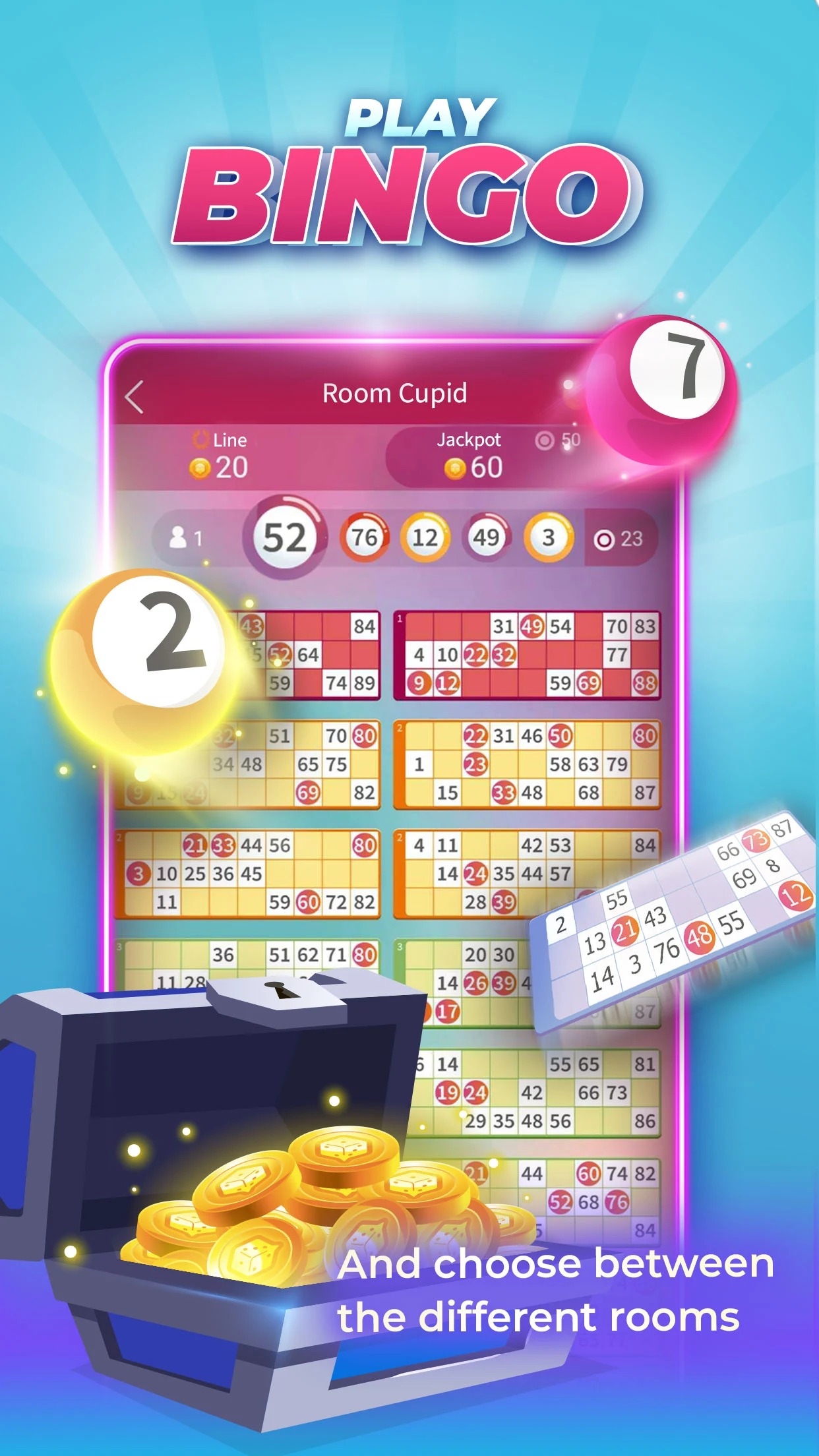 You may also like: 10 Best Multiplayer Horror Games for Android & iOS
Annelids: Online battle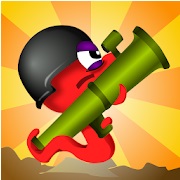 Annelids is a great battle game between worms.
Create your worm to begin playing: enter the name of the worm and adjust the color in the "Look" section. Then go to the "Weapons" section to select up to 6 weapons for the battle. You can change these characteristics every battle.
When you're ready, go fight other worms and complete the mission. During the battle, you'll see your health level on the top of the screen. To control your worm drag your finger across the screen.
What's unique about this game is that you can choose the game mode, map, and the goal of kills to create your custom game. If you don't want to create your own game, just go to the list of missions and pick one there.
There's sound and music that come with the game but it's easy to turn them off.
This is a fun action game with decent graphics that's quite unusual.