Have you ever heard of the game which is called "Bomb Flight"? It is much more exciting and interesting, and it is also suitable for fans of action games!
If you like Bomb Flight, you will probably like our list of the best games like Rocket League.
Of course, there is a mission in this game: and it sounds like "blow up everything!" The graphics and locations are minimalistic and in some aspects, it reminded us of Temple Run and Granny Run games.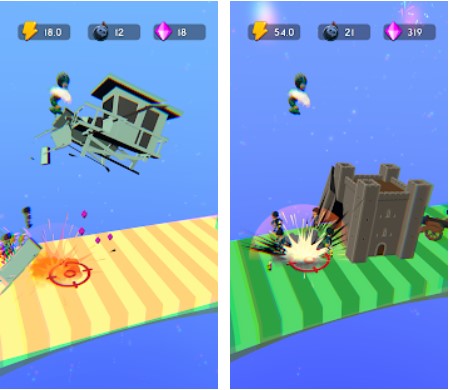 And that's what you need to do to complete the mission:
 You need to destroy constructions and vehicles and blow up your enemies on the moon.
 You will need to charge more powerful explosives to defeat the boss at the end of each level
 Be sure to collect all the energy to defeat the boss!
The game is free and available for download to Android and iOS users. The game has a limit of 3+, which allows both adults and children to play safely. In general, both adults and kids will find this game exciting – the first ones can relieve the stress while playing this cute and simple game, and the kids,.. Well, you know. They just can't hold back. The application is easy to use because the annex has so vivid colors and high-quality graphics.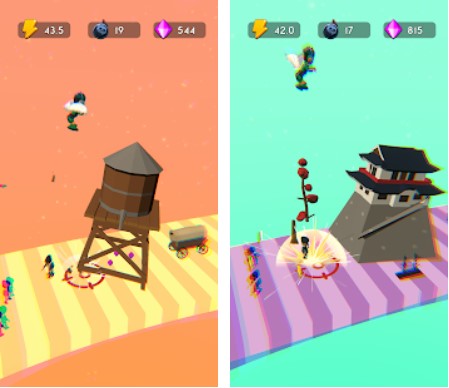 We can suggest you games, that have similar vibes and graphics – games like Archero game. You will definitely like it!
This application also has its bonuses, for example, the ability to double the reward after each level and minor bug fixes and representation improvements. And in case you do have any issues during the among process you can always contact the support service – they usually reply immediately, unlike many other games. Rather download the Bomb Flight game and let's destroy whatever together!