Ever dreamed of playing the drums? Then you should try the Simple Drums Rock app! This is an incredibly realistic application that allows you to play the drums anywhere.
And for all the musicians out there who not only play but also sing we can advise exploring the list of the best auto-tune apps.
Simple Drums Rock is a real drum kit in your pocket. The app features a variety of drum kits and 40 improvised music tracks. The multi-touch function allows you to create the most realistic sound by hitting multiple drums at the same time.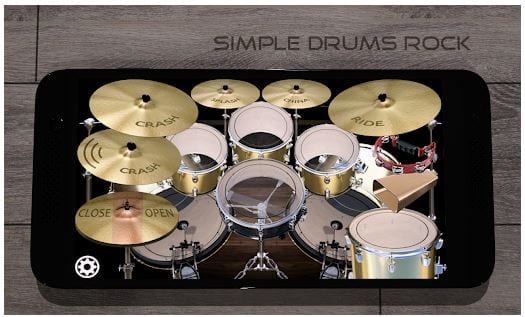 Installing the app on your Android device is completely free.
Simple Drums Rock's interface is intuitive and straightforward. To start playing, skip to the right or left to choose the drum kit you like, then tap on it, and you are ready to play!
In the lower-left corner, there is a 'Settings' icon. There you will find a Play menu, Settings, Recordings, and a button to return to the main menu.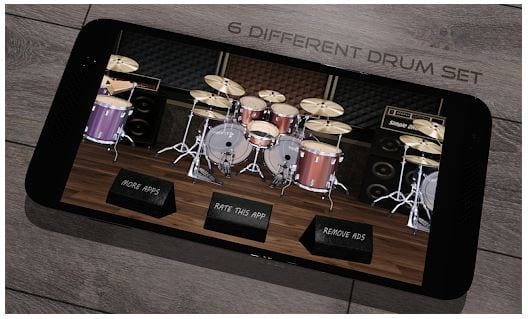 In the 'Play Menu,' you will find different loops (8 of each genre – rock, metal, blues/jazz, and reggae). If you tap the 'Mp3 Music' button, you can select a song from your collection on the device to practice to beat to your favorite songs. Also, there is a metronome that you can also adjust to your liking.
You can share the process of creating the new music on your TikTok account – the statistic shows that such videos often gain popularity. You should also check out the article about the apps for getting more followers on TikTok.
In the Settings section, you can customize the sound in more detail, as well as select the reverb (add sounds of the echo of the hall or room). There is also an advanced mixer in the settings. It allows you to customize and change the volume of each sound individually, just like the pros. In the 'Recordings' section, you will find icons to record your own drum sets and then play them back.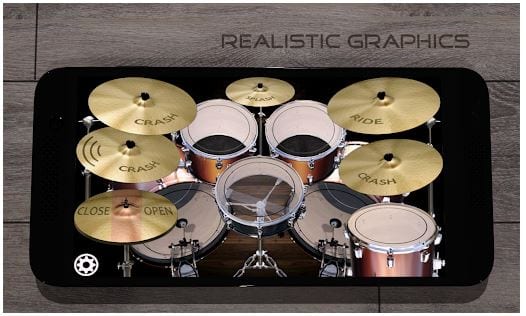 The graphics and quality of the application deserve special praise. All sounds are as realistic as possible! With Simple Drums Rock, you will get the impression that a real drum kit is close by.
What is more, you might want to explore our list of the best apps for adding music to the videos.
To sum up, Simple Drums Rock is an amazing, user-friendly, and realistic app that will help you feel like a real musician, feel creatively inspired, and start learning new things!