Inventory, taxation, accounting, invoicing, expenses, and financial reports – Book Keeper App covers all these tasks. Do you want to impose order in your business database and documentation? Then, hurry up to download the Book Keeper App!
First of all, the main advantage of this app is its usability. When you open the app, there is a simple and quick registration procedure. Fill in the company data and choose the industry you are working in. If you have not enough time for this, you can do it later.
Another category of apps that might be interesting for you if you like this app is the apps that accept prepaid cards.
On the homepage of the app, you can see all the necessary options – business reports, transactions, inventory items, invoices, clients, and payments. Book Keeper App boasts an unlimited number of companies, invoices, accounts, and so on. While creating invoices, you can add a receipt or quickly send it via e-mail.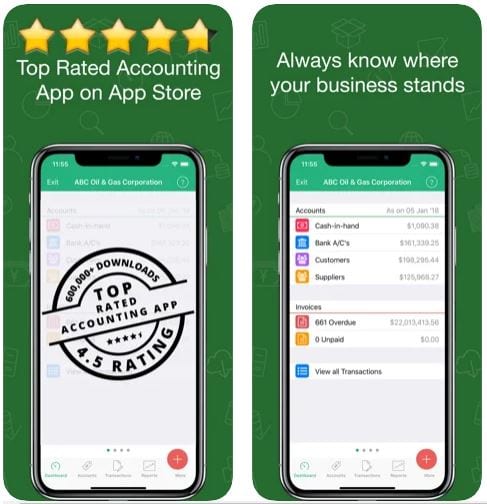 Check your invoices with a help of a graph, take prints, and save PDF format as well. If you want, you can even make a backup company data. Book Keeper App offers an Expense section to keep track of your expenses. The app enables you to monitor your sales and purchase accounting.
Customize purchase orders, estimation, income, and time tracking. Easily check your taxes, which includes two sections: Tax accounts and Tax groups. Opt for the necessary taxation – GST or VAT. Plus, the integrated inventory management function makes it easy to monitor the left units at your warehouse.
Did you know you can earn money by clicking on the links on the Internet? Check out the auto-clicker apps that will do everything for you.
If you need it, you can add service information and choose a proper unit – kilogram, number, meter, and others. In addition to accounting and inventory management options, you can sync all the entered data on other devices – tablets and mobile phones. No need to have an internet connection all the time, you can use the app in offline mode.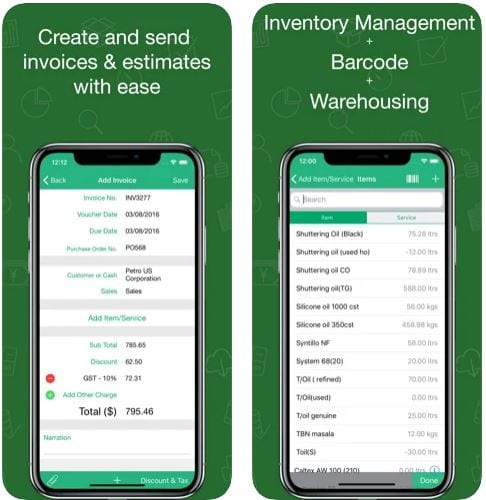 The app offers trustworthy technical support. In case you have some difficulties, you can easily chat or call a customer assistance specialist. The manufacturer also provides video tutorials on the Youtube and FAQ portal – it can help you as well.
What is more, Book Keeper App presents you with a financial detailed analysis of your company – invoice/ expense, client/payment, tax, and accounting reports.
Nowadays there are lots of experts online that have blogs about money. You can use these apps to find their social media.
Book Keeper App provides a free trial for 30 days. After that, you can purchase a monthly or yearly subscription at a rather accessible price. Its conventional design compliments a user-friendly interface. Certainly, try this multifunctional app and make your work process as convenient as possible!