This is the app that will help you not only to train your chess skills, but it can also be useful for chess coaches during the training process, and in general for everyone who loves chess. You can use it as an assistance tool while you are mastering your chess game – thanks to the scanning and analyzing features, the app makes this process effortless.
You can discover more chess games here.
CheSScan is designed to help its users not waste time entering chess positions or tournament moves manually and move on to the more productive task of analyzing their games. CheSScan also aims to be able to "scan" with a high level of accuracy.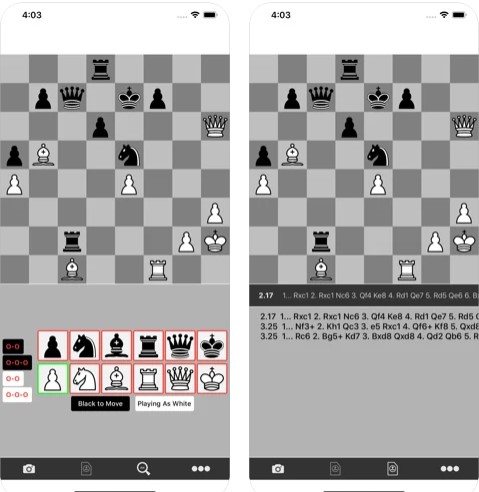 Features:
 Table scan – scan the table of chess tournaments.
 Analysis – Allows users to analyze games in a database using a very powerful chess engine.
 Game Sharing – Allows users to share their PGN games via email with other chess players or coaches.
 Writing a PGN game – Saving scanned games as PGN on the device.
 Allows users to edit the chessboard to adjust the position for analysis.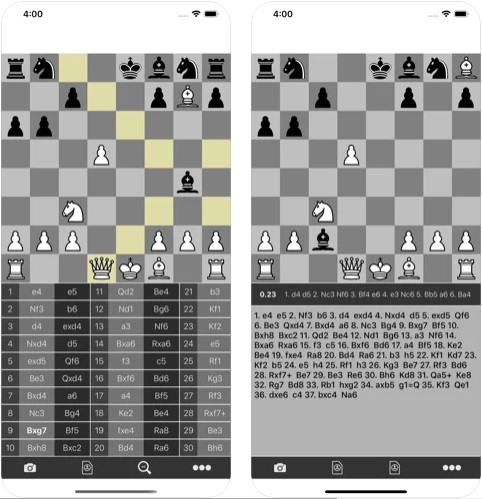 In this game, you can also buy a subscription to some features, but the aforementioned features are also available to users without a subscription.
By the way, invite your friends to play chess together! Use multiplayer chess apps for that.
Here are some other things that you may find in CheSScan app:
 CheSScan is a chessboard scan.
 You can scan the standings.
 Сomprehensible graphics and design.
Download the game and upgrade your chess skills!