If you can't find an existing game that you can play with your friends, then we have found an excellent solution for you – Retro Tank Party. Now let's read more about the game's features!
First of all, we have to mention that Retro Tank Party is compatible with Windows, Mac, and StreamOS+Linux. Retro Tank Party is a top-down tank shooter designed for 2-4 players. The major task is to find out who is the best tank driver and defeat other players. As you play, you can use various bonuses at each level.
Don't forget to find more tank games for Android here.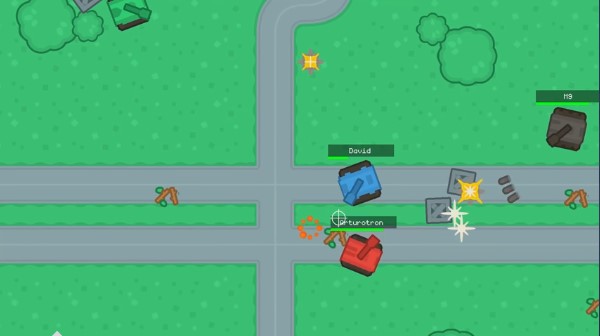 One of the best features of this game – it comes at a very accessible price. Therefore, all types of users can easily purchase it. But keep in mind that this game requires a constant internet connection!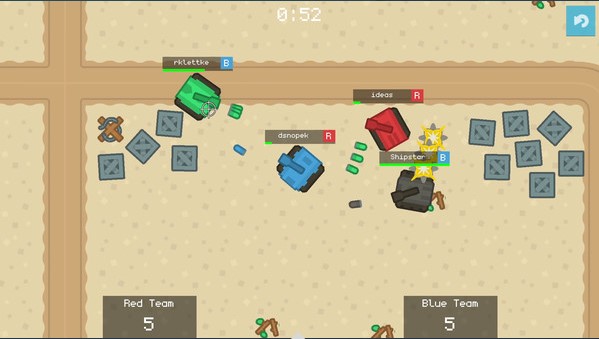 Moving on, Retro Tank Party boasts a convenient navigation process. Plus, the game supports a gamepad. So, we can surely say that even novice users will quickly understand how to play this game.
For those who like games about wars, we prepared a list of the best WW2 game apps.
Summarizing all the points mentioned above, Retro Tank Party is truly worth downloading. This game will immerse you in the amazing playing atmosphere. But be careful – we have played it for days and still can't stop!