How often have you needed to measure smth that is out of your reach? It happens all the time during renovation and furniture shopping, and we know how to make it easier.
We've rounded up the best camera ruler apps for Android & iOS you could try. These apps are absolute gems when it comes to counting distances and heights, and they are must-haves for all the handymen and DIY buffs out there.
Using these can significantly reduce your working time and improve efficiency, all without spending a dime. Plus, you'll be able to use these at any time by simply making a pic of a target object. Let's get into it!
Ruler App
If you renovate or DIY a lot and never know what kind of ruler you may need, this app is for you. It covers all kinds of rulers you may need, and it's incredibly easy to use. The app uses AR tech that makes measures quick and accurate.
With this one, you'll be able to count any object with the help of nothing but your cam. It's packed with instruments to fulfill all your needs, and each one is made for specific calcs. Thus, you can be sure you're getting specialized tools for every job that needs to be done.
First off, there's a basic line rule, and you'll get to switch the units for it if needed. And if we're talking floor plans and all that, there's a tool for counting frame and area. It gets done automatically once you've done all the required counting.
Plus, you'll be able to tape corners and the extent of 3D objects, which is a huge time saver. The same goes for the height meters and the ones to estimate the path length. There's also a tool for distance calculation, and it counts the length from your cam to a fixed point.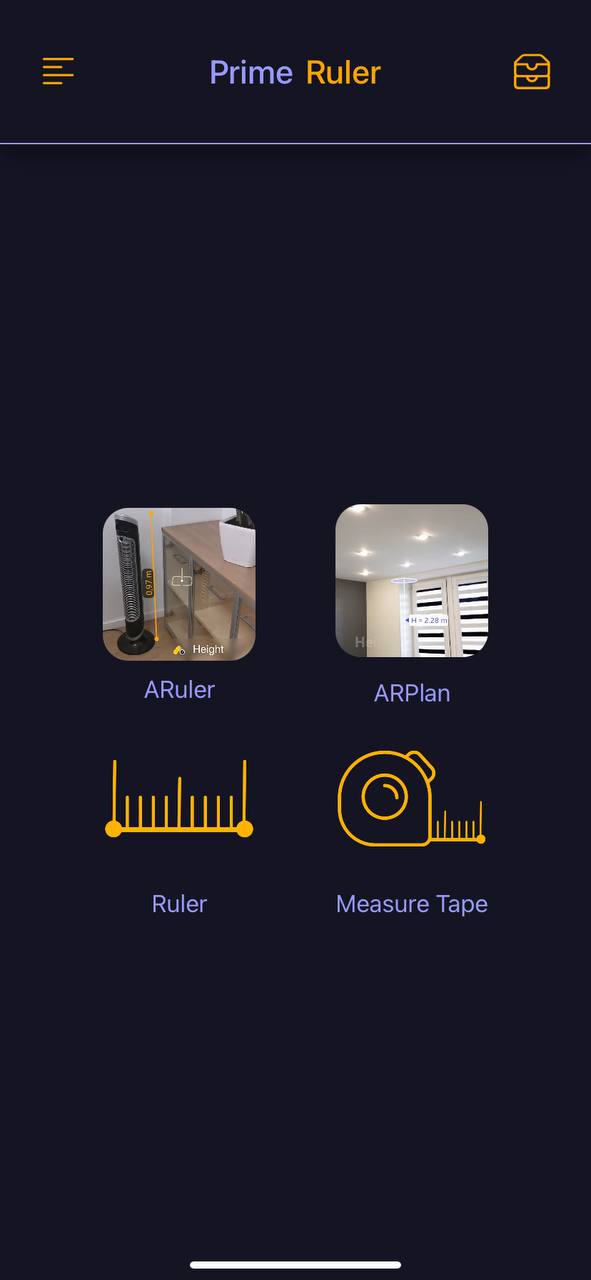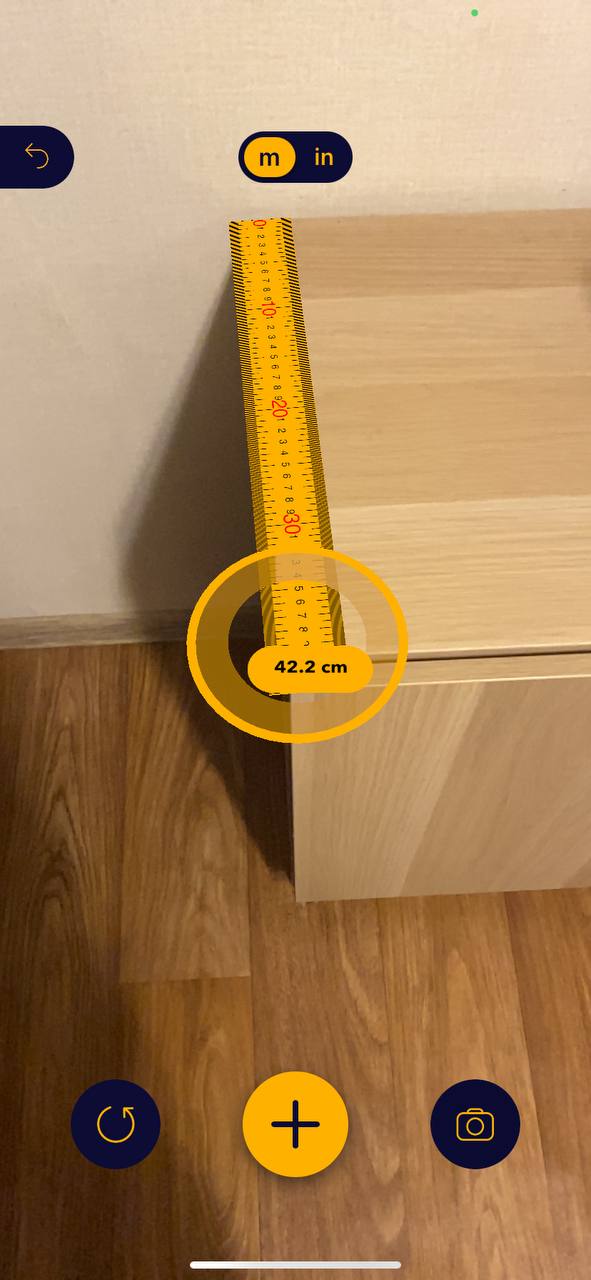 You may also like: 11 Free Floor Plan Apps
ImageMeter
Need to figure out the size of smth you have a pic of? That's exactly what this app lets you do. It lets you annotate your snaps to find all the lengths, heights, and all that. That way, you won't need to sketch a plan on hand: it can be done right on the pic.
This app is a must-have for any kind of renovation and building work, as it saves tons of time and effort. The app only lets you gauge the length of an object once you've calibrated it. The calibration gets done with a referent object of a known size.
It helps you gauge the extent of places that are usually difficult to reach or smth. It not only works with lengths but also circles and 3D objects if you give it a reference first. It can even connect with distance meters via Bluetooth if needed. The list of those is limited, though, so keep that in mind.
You'll get to switch imperial units and even draw on the pics to depict your vision. All the illustrations can be saved as PDF files for further use, which is handy.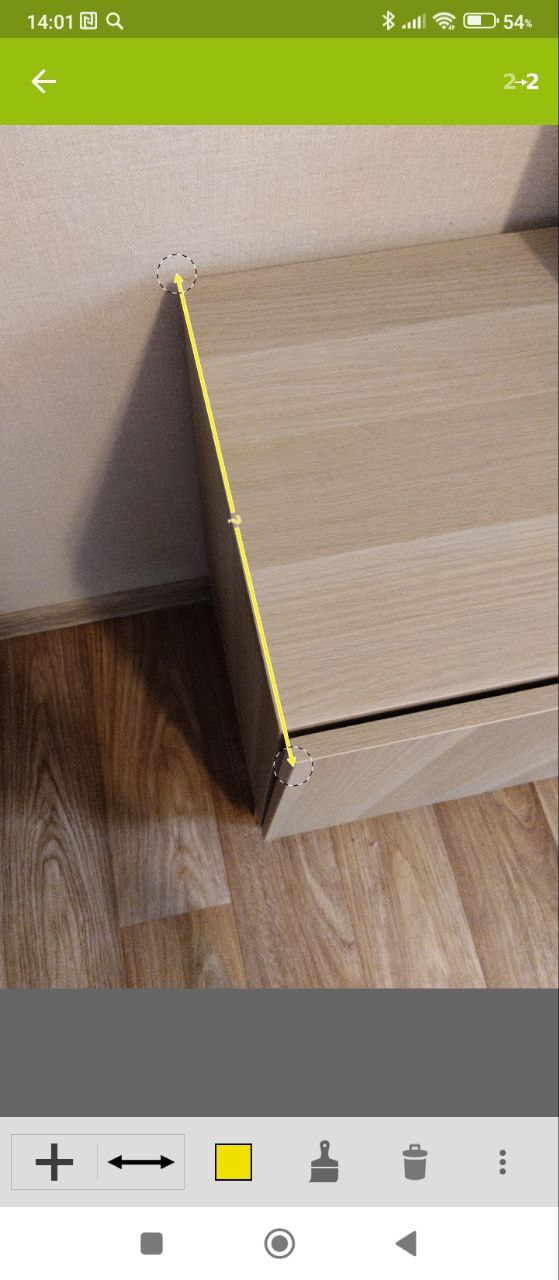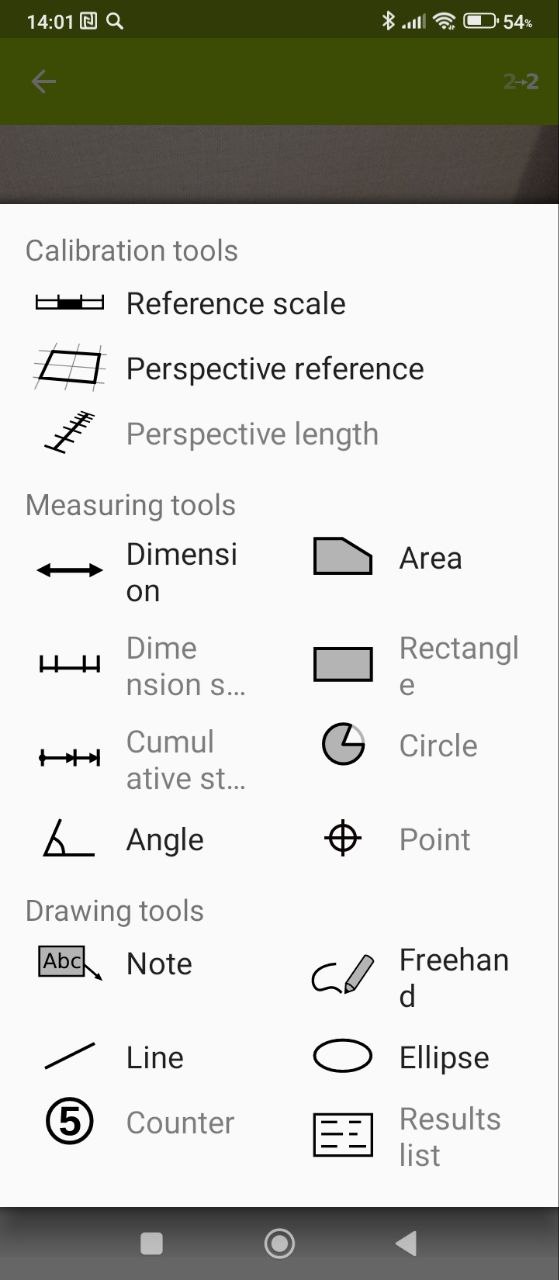 Ruler AR
This app will turn your phone into a fully-functional toolkit. Powered by AR, it lets you count any length quickly and with minimal effort. It operates as a digital ruler and works with all kinds of counting you could think of.
With this one on hand, you'll get to count length, height, width, and more within literal secs. All you need is to open your can and place the points on a target object. Just two taps and you'll have all the metrics counted.
Then, the app will be able to gauge the frame and area for you. There are no limits to the number of countings, and you don't have to pay to unlock any of the tools.
The app also comes with a built-in flashlight to provide good lighting in any area. The subscription is included, but the app is fully usable without it. Plus, it only costs a couple of bucks per year, which is not that much if you'll use the app regularly. You'll get to save all the estimations and export them as doc files for further use too.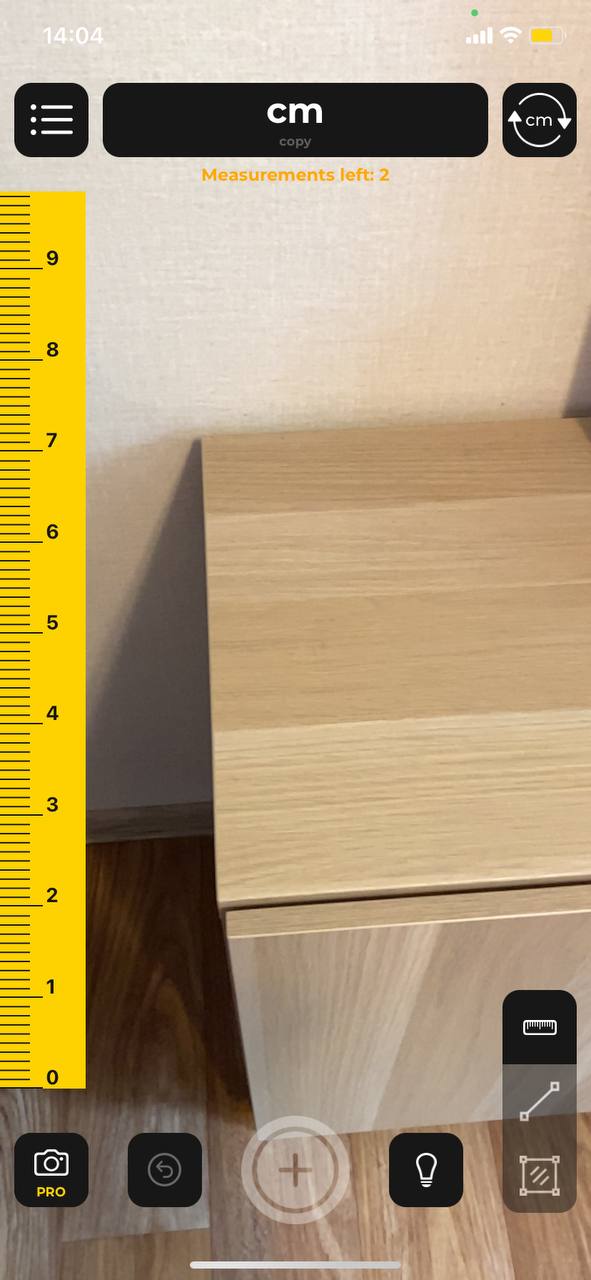 Measure Tools
Here's an all-in-one tool that will revolutionize the way you gauge things. To get more precise, it lets you do all the calls 2 times faster than usual. Impressive right?
And all of that is while the app is incredibly easy to use. The mechanics are beyond simple: you just need to open your cam, set two points, and you're ready to go. The app will cope with the rest, you'll just have to wait for a bit. The process literally takes two taps, and the app will instantly count the span between the points.
The key to success here is to ensure you're getting the points in the right way. You'll need to provide decent lighting and stand at least a meter away from an object to get valid results. You get several tools that work with horizontal and vertical surfaces, even if there are objects in the way.
The app can also gauge heights, there's a special mode for that. Above that, it lets you preview the size of anything in the area. Thus, you'll never have to guess if the new furniture will fit in your space.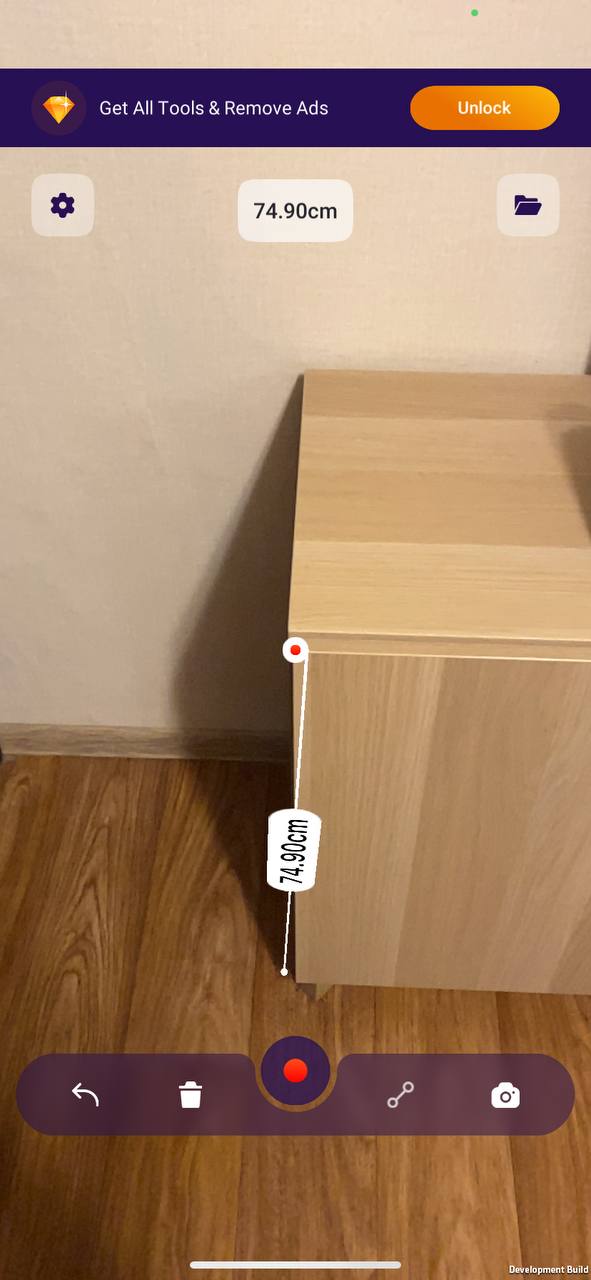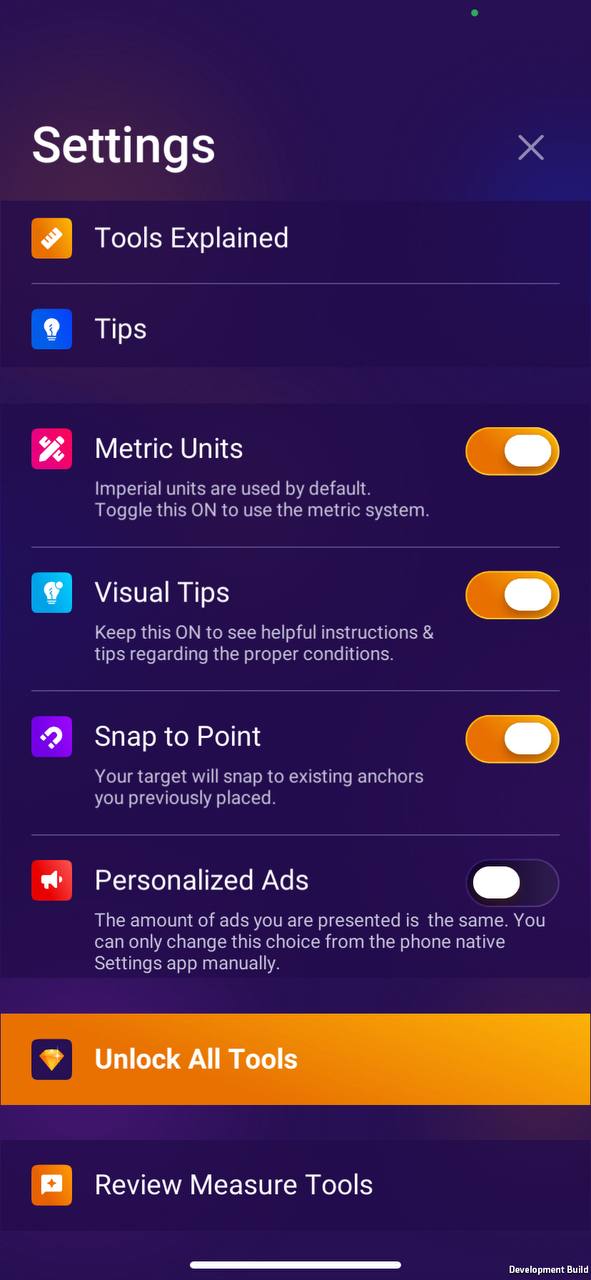 Measure With AR Ruler
It's a handy little tool that lets you count the size of any furniture piece in your possession and even your entire place. It uses AR to properly estimate the length and height of any object. You can use it to count lengths in real-time using nothing but your cam.
Plus, the app provides centimeter-level accuracy and all while being simple and beginner-friendly. Even if you haven't tried to measure smth even once in your life, you'll be able to cope with this one. You can still make mistakes by counting with low quality or standing too close to an object.
You also need to ensure all the points are placed right on the aim. The app also comes with an image ruler that can measure objects on pre-made shots. These are just as precise as those you would take with a regular one.
It doesn't need a web connection, so you can use it at any time needed. All the recent measures get saved automatically, so you won't lose anything. You can also easily review all of these and saved them as doc files for further use.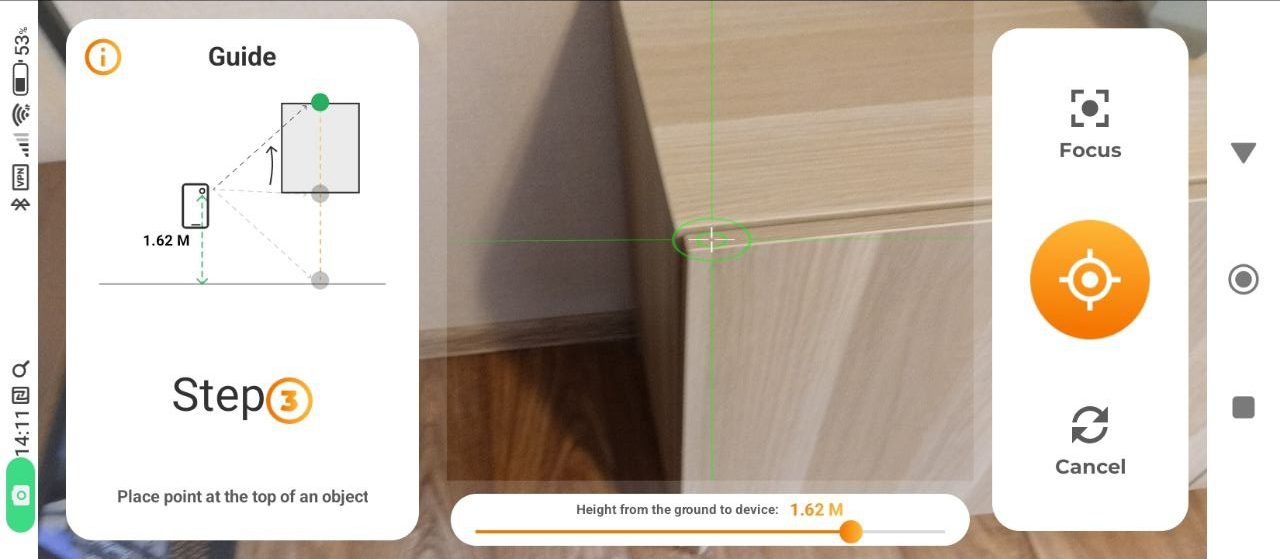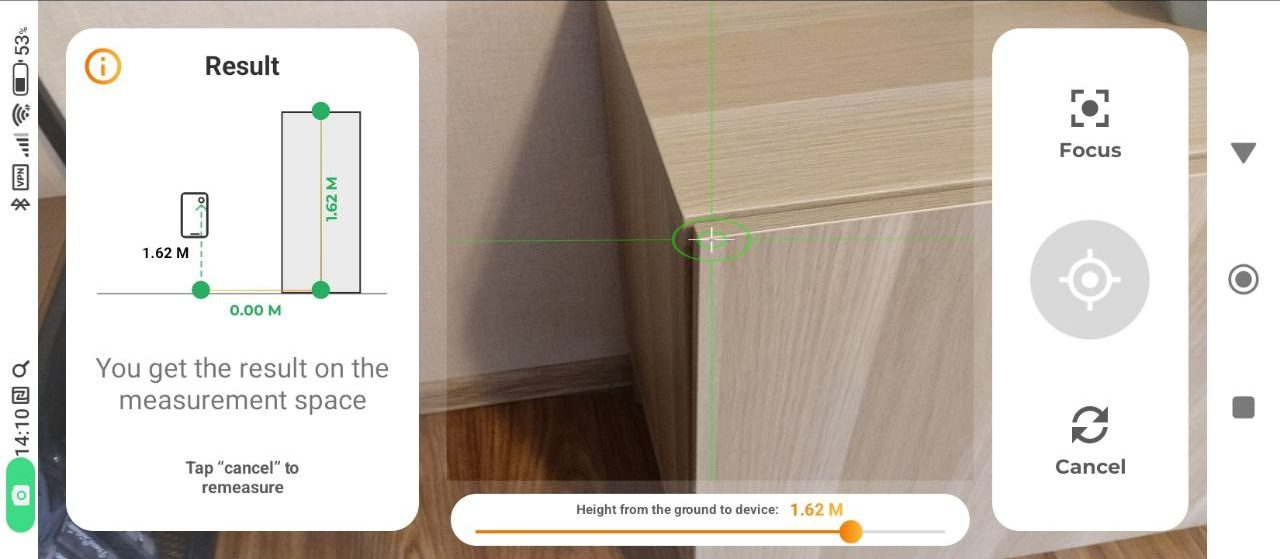 Check also: 7 Best Distance and Area Measurement Apps
AR Plan 3D
This app is a gem for those who need to construct floor plans. It's not fully dedicated to rulers, but it is included in the app's wide functionality. The main goal of this one is to make the pricey and time-consuming floor plan making easier and cheaper.
The app is incredibly powerful yet easy to use, so even if you don't have much exp you'll be able to figure it out. The app's AR tech any room count a breeze. It works as a virtual ruler, you can lay on any surface with the help of your cam.
Once you do, you'll get the counting instantly and be able to save it for further use. It also works for measuring heights, and you can even use it to count your own height.
The app lets you switch the units for convenience, and it is able to calc the perimeter after you'll do all the essential counting for it. Then, you'll be able to generate a full-on 3D plan or 2D and draw a full-on sketch if needed.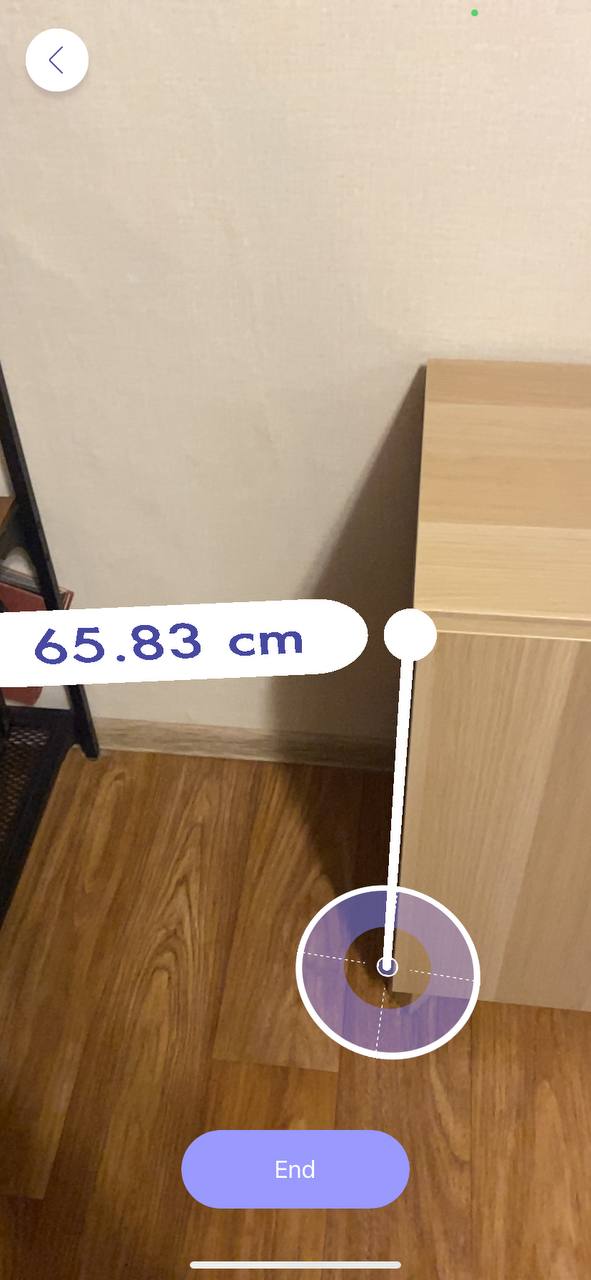 AR Ruler
It's a universal app to ensure you can count any length on the go. Forget about the times when you went shopping and were unable to make a decision cause you didn't know if the furniture will fit in your space. This app will take all these worries away.
It's based on AR tech that lets you count any area with little to no effort. You can use it for all kinds of objects, full-on rooms, and more. It works ideally for exterior measures as well.
As for the mechanics, everything is pretty simple: just pin the points on your aim and the app will do the rest. It will make floor planning and renovation estimations easy as pie for you. The app covers multiple instruments, each one aiming at specific kinds of measures. There's a ruler for linear sizes, and it works great for semi-small objects.
There's also a tool for counting distance and even angle. And once you've done all that, the app is able to sum the frame. It also covers a scanner for 3D objects.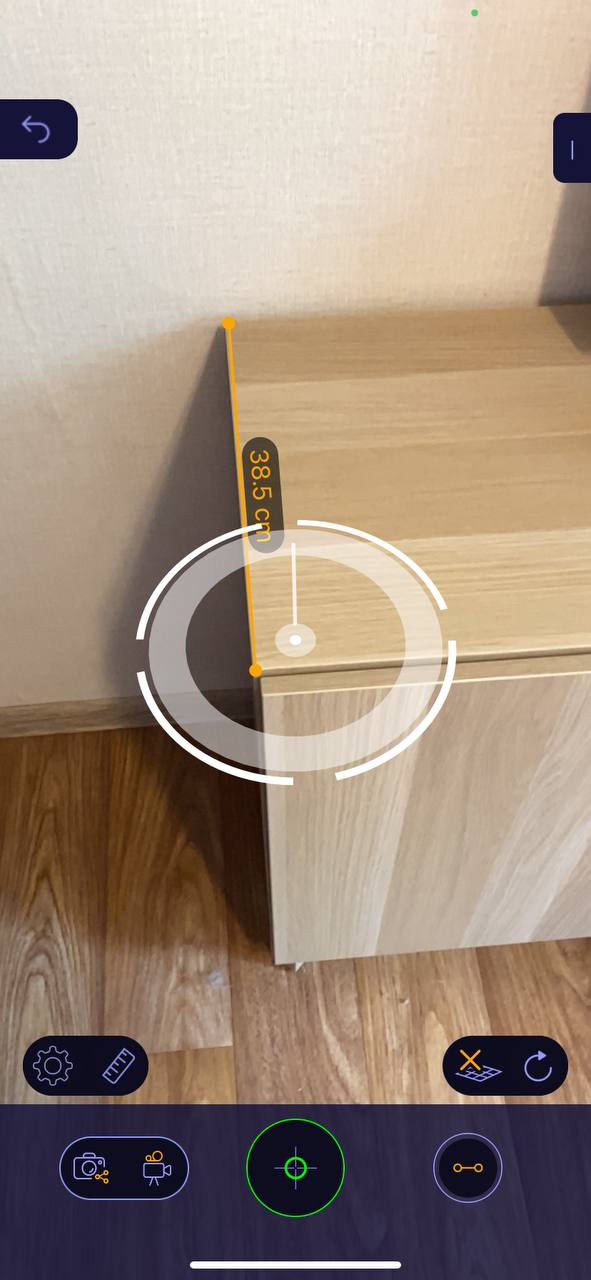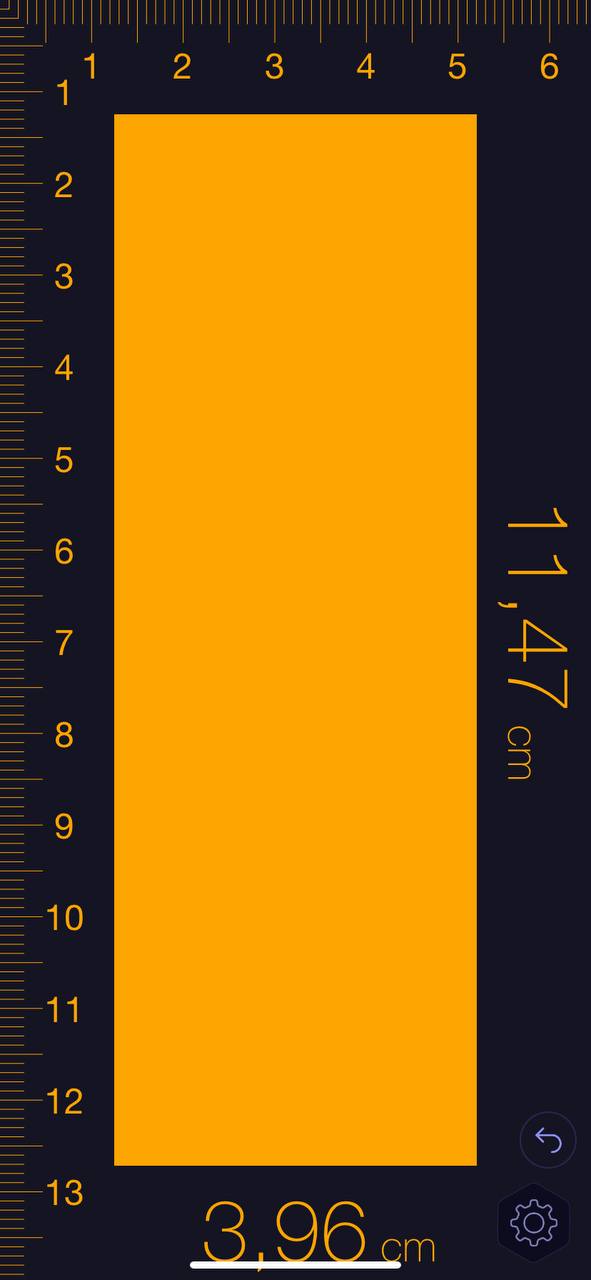 Photos Measure
This nifty tool lets you control the span of any object with ease. Hereby, you'll get to tag directly on pics and do all the counting there right away. This concept significantly reduces the time you're doing a DIY project or renovating smth.
You'll be able to add notes and sketches right on the pics, and it can get done even on the small screens. At this point, the functionality of the app is pretty similar to the standard drawing app. You get multiple colors, lines, and brushes, so you're all the way covered.
As for the countings, there are several kinds of endpoints as well. You can also add text tags and comments for further use. The same goes for angle and shape tags, and you can easily export those pics as docs or share them right away.
The app lets you zoom the pics for more accurate results, and it saves everything automatically, so you won't lose any data by accident. It also provides several widget icons if needed.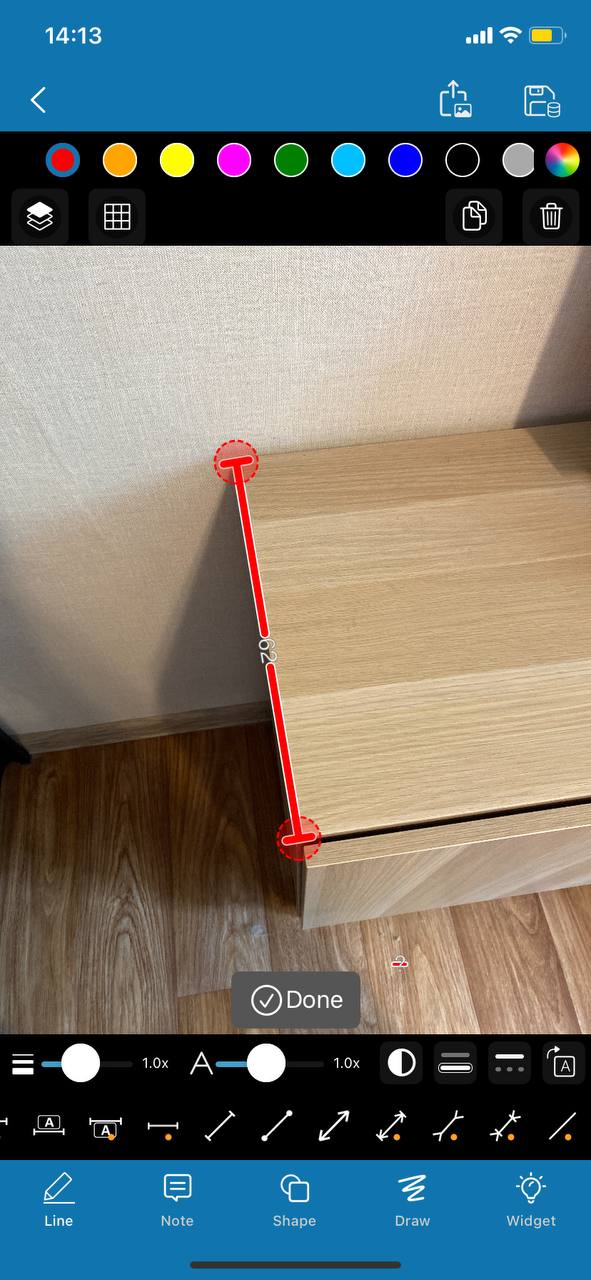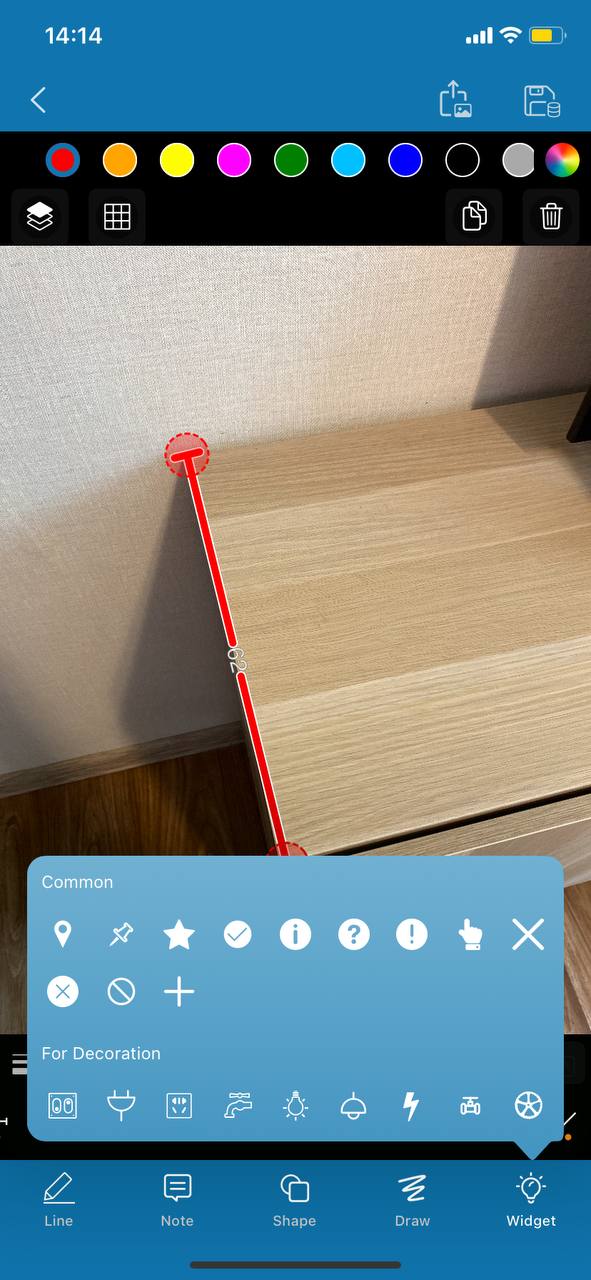 You may also check: 6 Best Land Measurement Apps By Walking
Ruler, BubbleLevel, AngleMeter
As you may guess by the name, it's an all-in-one app that works as a full-on toolkit. It covers several kinds of digital rulers (straight and 2D ones, to be exact), bubble level, and an angle meter too.
All these can be used to get precise measures of any object or surface. Plus, you can use these to figure out the angles and detect if an object is ideally vertical or horizontal. All the instruments are easy to operate and provide fast and valid results.
You can also adjust the app before using it to ensure all the counting is accurate. And don't forget to lock the orientation, so the position would remain the same during the entire procedure.
The counting can be done at any pic, and you can switch units if needed. You can also do the counting with the cam using the AR tech. You can save the results for further use and even organize them for easy navigation. Feel free to add name tags and notes if needed. It's fully free, and the ads are minimal.