Civilization is a series of games that are considered to be the best strategy in the world according to many gamers. In this game, you can try yourself as a strategist who decides the fate of the whole country, builds diplomatic ties or wage wars and guides the people to prosperity and glory.
You may also like: 15 Best turn-based strategy games for Android
Of course, if you have completed this game, you want to find some more. But we are lucky, there are plenty of games similar to Civilization for Android and iOS where you can continue developing and testing your strategic and tactical skills. So, let's take a look at the best strategy games like Civilization for your device.
Forge of Empires
This is a good alternative to Civilization for Android and iOS: in this game, you are to build a city and to get it through times from ancient times to the future era. You will develop technologies and your people will be able to produce more and more new advanced goods necessary for their lives and prosperity.
What is more, you are to explore new lands, to build ties with your neighbors and you should decide whether these relations will be peaceful or not. Trade and plan the intrigue or wage wars to build the most powerful empire.
Advantages of this game:
Forge of Empire is one of the best alternatives to Civilization for mobile platforms as it has all the basic functions;
Pleasant design;
Historical aspect.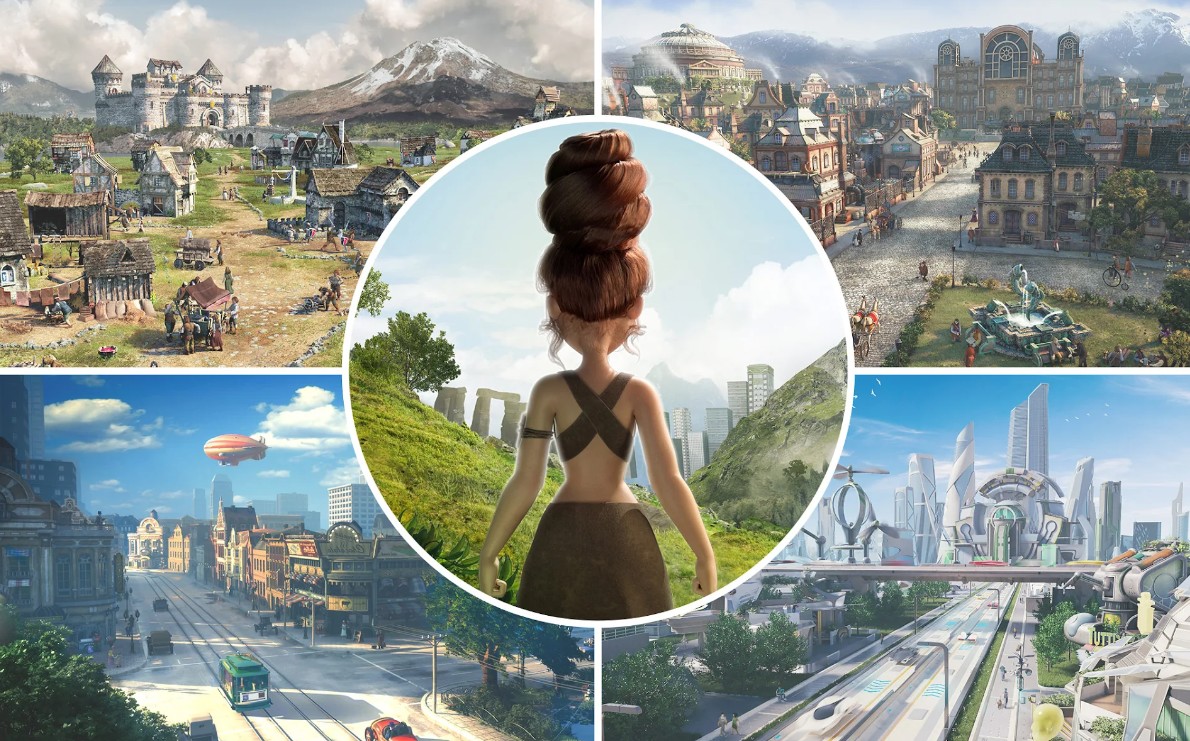 You may also like: 13 Best high graphic games for Android & iOS
Rise of Cultures
This immersive strategy game invites you to construct, develop, and lead your own ancient civilization to greatness. As you delve into this world, you'll find a plethora of engaging features that make your gaming experience both thrilling and intellectually stimulating.
Your choices in building construction will define your civilization's path, whether you prioritize cultural expansion, military prowess, or economic dominance.
Benefits:
You can engage in diplomacy, trade resources, engage in battles, and explore new territories
The game offers an educational aspect, allowing you to learn about historical civilizations, their cultures, and their development
It's an opportunity to both unwind and exercise your brain as you navigate through the challenges and triumphs of civilization management
In conclusion, Rise of Cultures is an exceptional strategy game that offers a rich and immersive experience.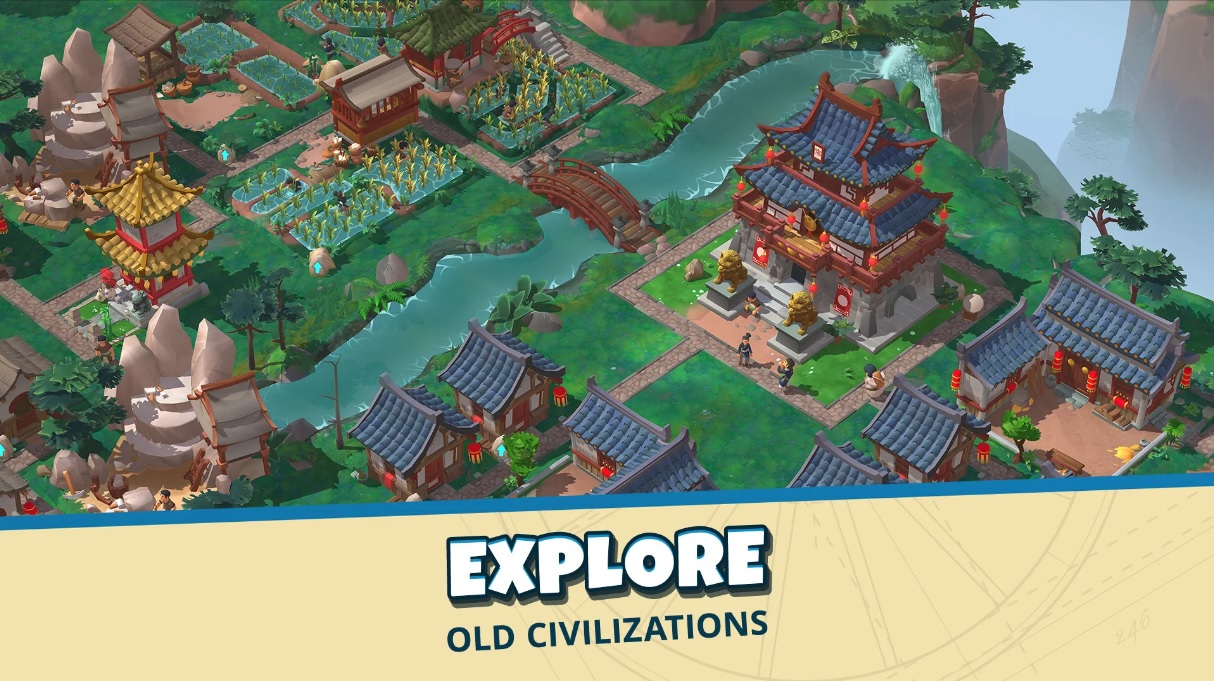 DomiNations
DomiNation is quite similar to Civilization. It contains eight different nations to play for, and you guide the chosen nation through times from the stone age to the bright future and make it the most powerful in the world. Each nation has unique buildings and units. What is more, the game has a multiplayer aspect.
Advantages of the game:
All the features you are looking in the game like Civilization;
Beautiful design;
Historical buildings and events.


Bronzeon
This game will be interesting to those people who are fond of history. You get under your control a small group of people who have to go through a difficult and fascinating path of historical development.
Engage in agriculture and have cattle to provide the village with the necessary food. It is also possible to set up various buildings and assign people who will work for the welfare of the village.
The main goal of the game is to help your people develop and move from the Stone Age to the Bronze Age. It is not that easy. In real history, it took more than one hundred years, but here you can do it just by regularly logging into the game.
To do this, it is important to upgrade the technical achievements of your people. From simple elements to complex mechanisms.
The game has bright 3D graphics that you can enjoy. In addition, it is fascinating to observe how your little society lives. You have access to information such as birth and death statistics and even a calendar.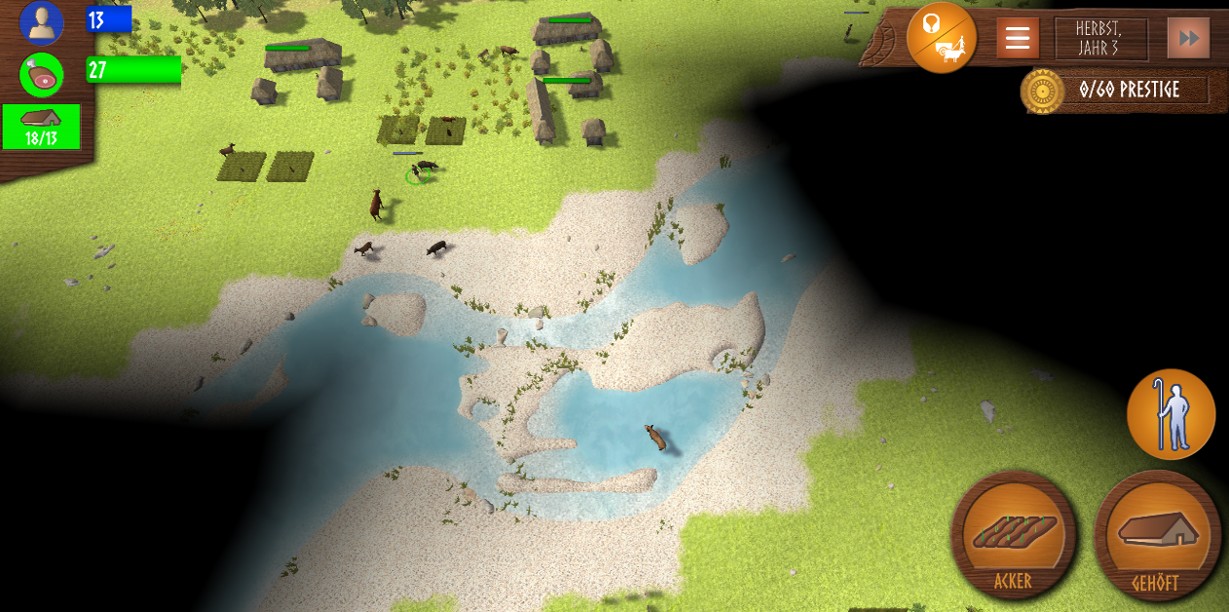 Townsmen
Townsmen is a classic city-building game with the setting taking place in medieval times. In this game, you develop your city providing the inhabitants with everything necessary, all their physical and cultural needs. Optionally, the game contains a military aspect: you can add soldiers and bandits. So you need to use all your strategic skills to protect your people in dangerous surroundings.
You should play it because:
It's a classic town-building strategy;
Many scenarios for you to follow: you can add challenges like weather changes or bandits and many more;
Your townsmen will give you advice and tips on how to develop your town.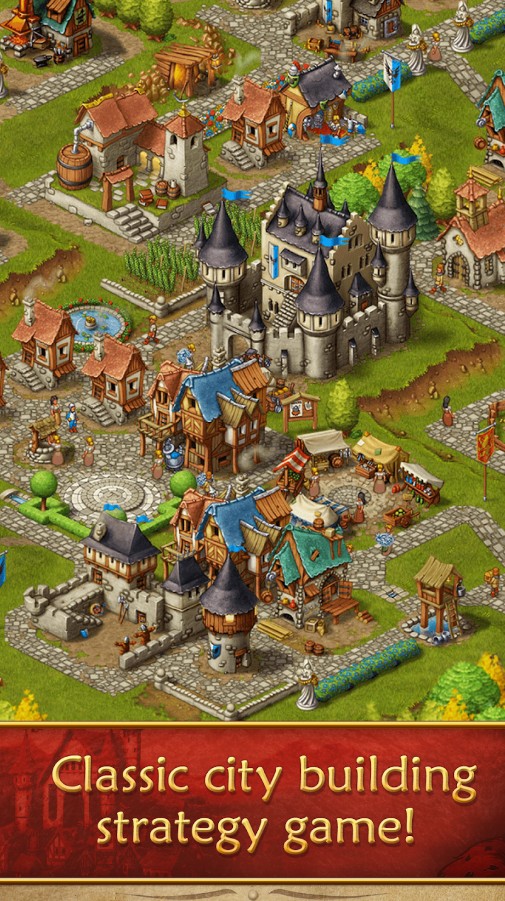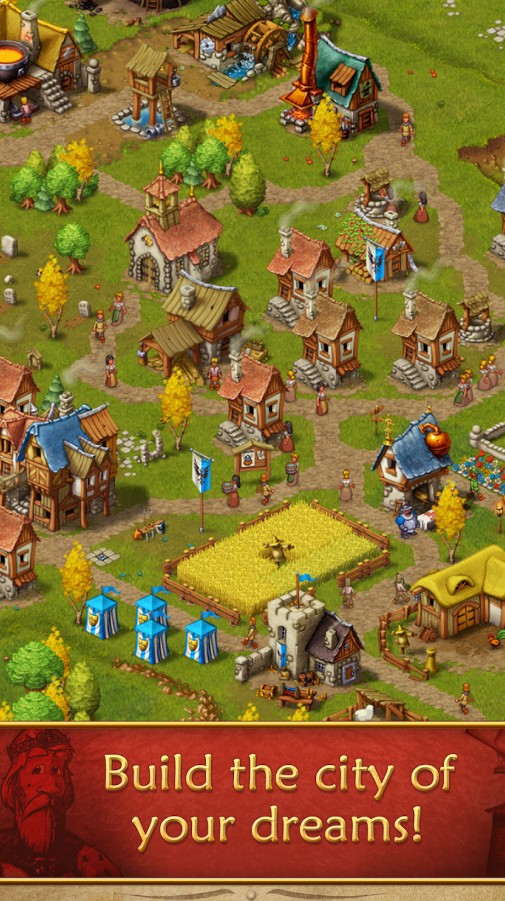 You may also like: 15 Best base building games for Android & iOS.
Roads of Rome
One of the best strategies you can find for your device. It is not only a game where you use your skills for developing some sort of land but the setting is explained by the romantic story. You are to explore the fruitful barbarian lands and build a prosperous town for your people. Caesar will control your actions and give you some advice.
Advantages:
Beautiful graphics and smooth intuitive interface;
A well-developed strategy gathering together civil and military aspects;
Quite like the Civilization from the point of gameplay.
The freemium version is available to download.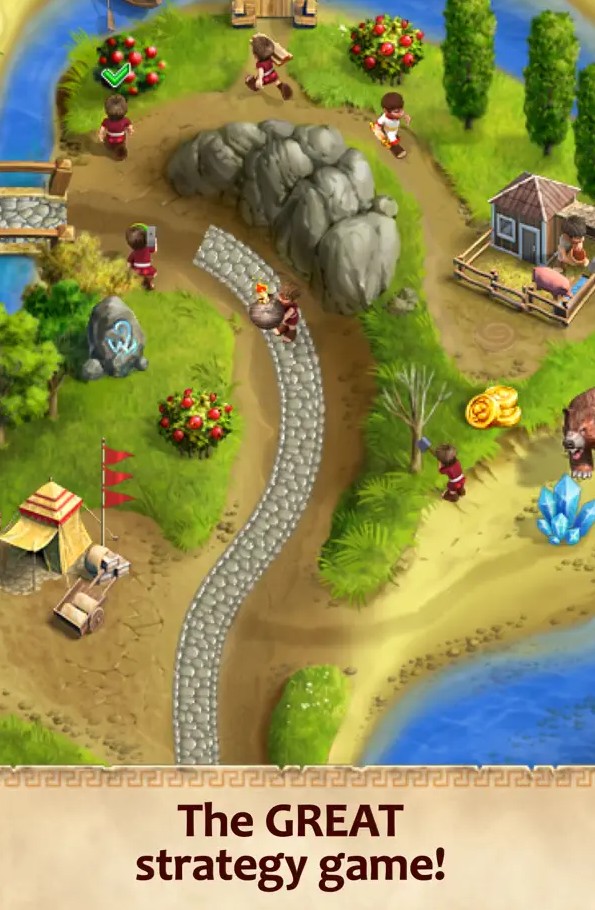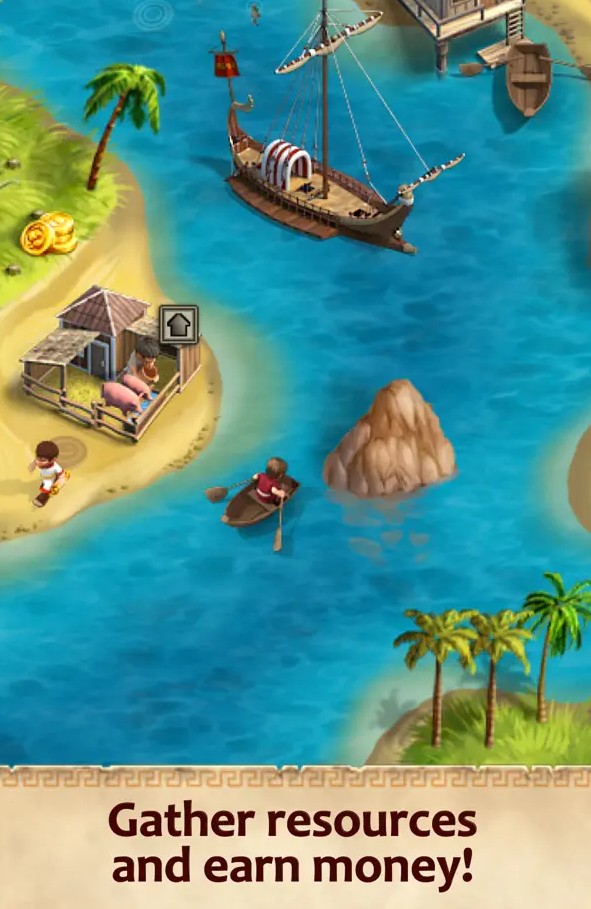 Hades' Star
This is a good alternative to Civilization with the settings based on space. You are to explore the new galaxy and to colonize it. You can interact with other players, build diplomatic relations, cooperate and trade, or declare and wage wars to conquer new territories. The game is extremely beautiful and interesting to play, at the same time it has all the aspects of strategy.
It is worth trying because it has:
Beautiful space setting;
All the aspects of strategy;
It's a unique game from the point of location.
Free to play, but offers in-app purchases.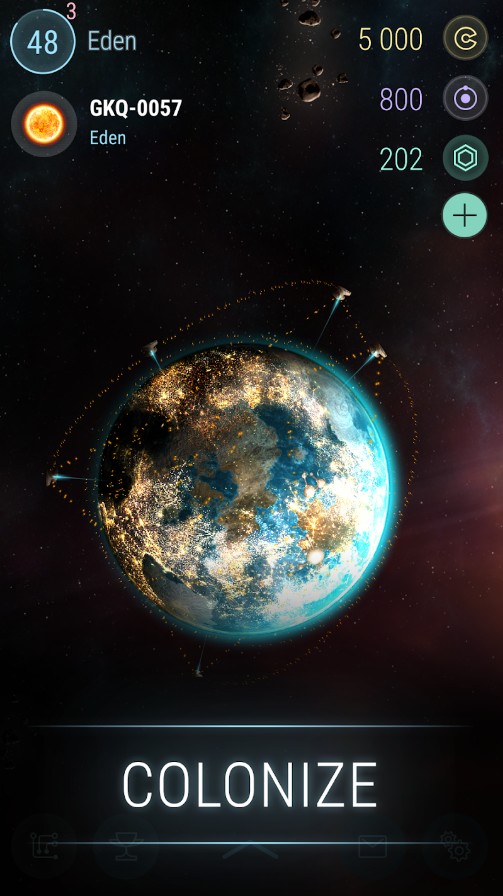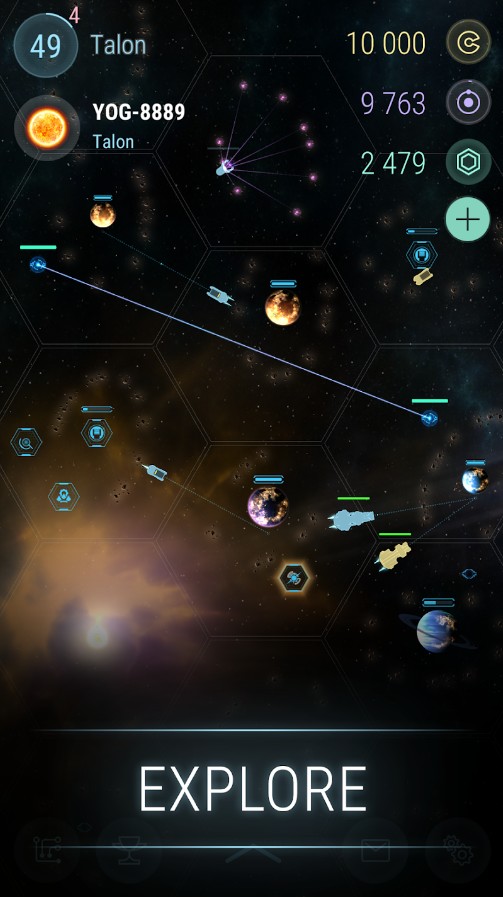 Tribal Wars
This is a classic real-time strategy game where you need to build a medieval fortress and develop your army to protect your tribe. The game provides an opportunity for military strategy, but you need to use all your skills in order to form a powerful tribe.
Key features:
15 unique buildings to build and upgrade;
The opportunity to declare war or fight a defensive war with your enemy;
Military diplomacy: build alliances to protect your tribe from rivals.
Multi-player mode.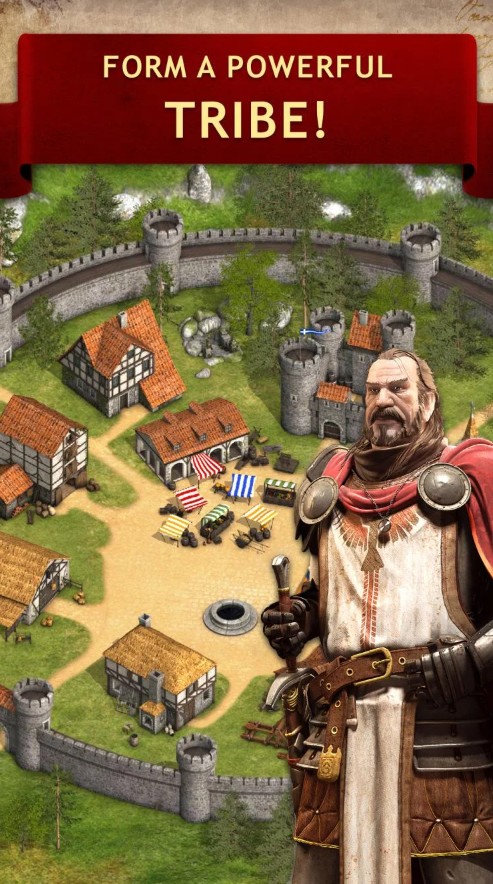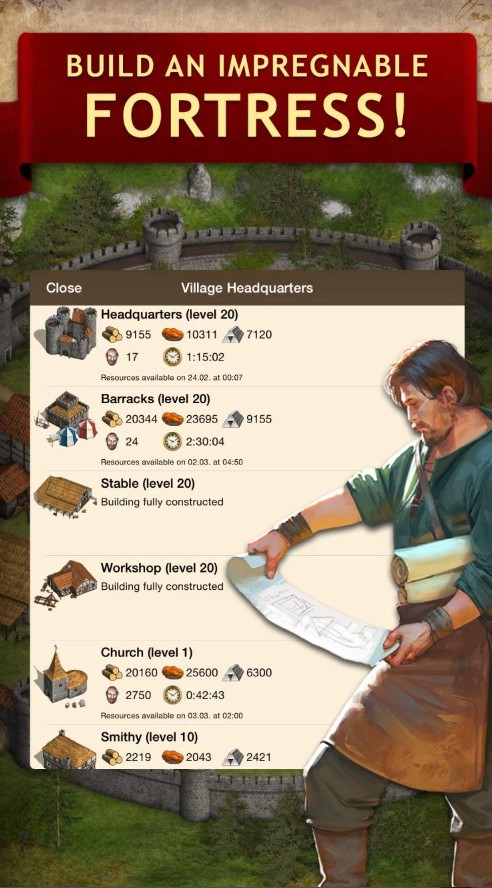 Civilization Revolution 2
This is the game developed by the developers of the original Civilization series. Everything you love in Civilization is here: you can choose what way to develop your empire (military, technology, trade, or culture), choose who will represent your people, and build diplomatic ties with other leaders. The game is a sequel to Civilization Revolution for mobile and has more units, more technologies to develop and smoother graphics.
Features:
A classic Civilization game with all the features;
Easy to play on your Android and iOS devices and goes for both platforms;
New units, technologies, buildings, and additional challenges.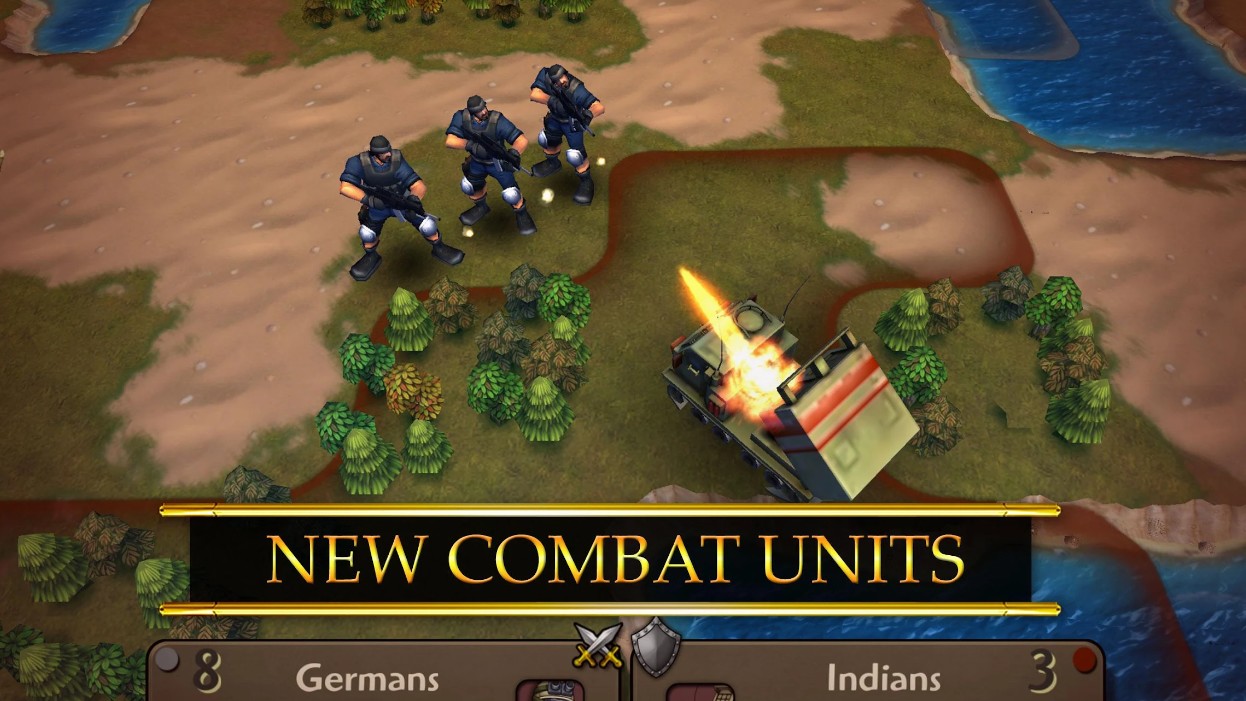 Civilization VI
This turn-based strategy game presents a world where players can construct a variety of buildings, each serving a unique purpose to enhance their civilization's growth and influence.
Players can explore and conquer new territories, engage in diplomatic relations with other civilizations, advance in technology and research, and lead their civilization through various historical eras.
Benefits:
It provides an educational experience that allows players to learn about history, culture, and strategy
It's a great way to unwind while exercising your brain and expanding your knowledge
The app also offers a single-player mode, which means you can enjoy the game at your own pace without the need for an internet connection
In summary, I'd like to say that this is a great game to great your own civilization, it offers plenty of tools to develop culture, science, politics, economics, and so on.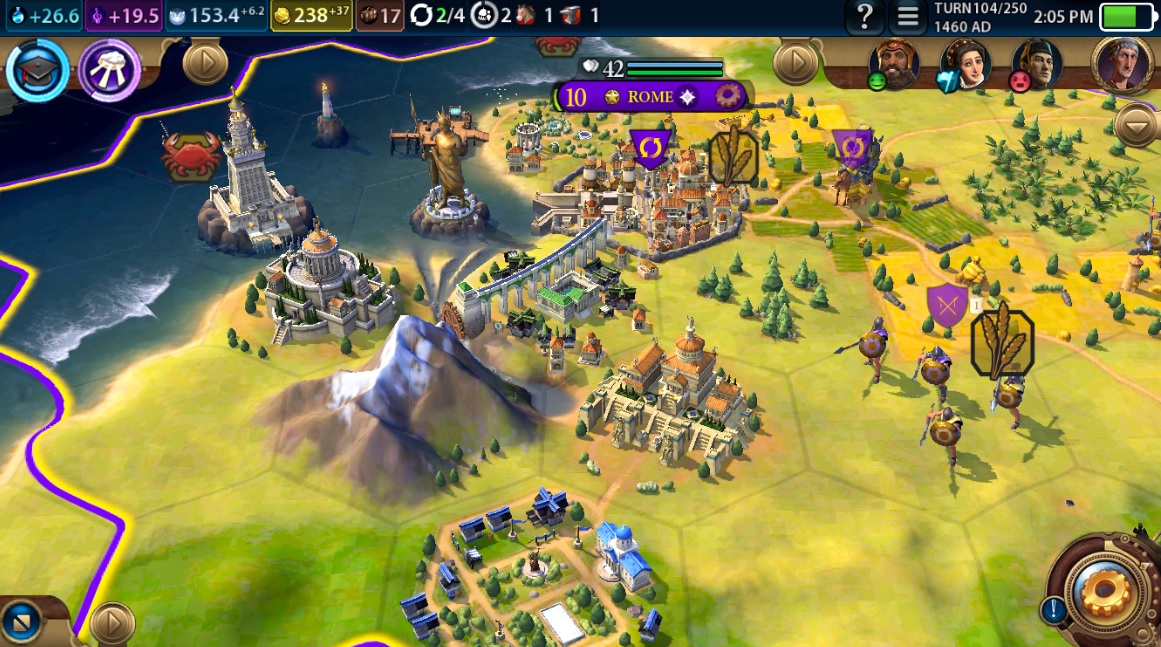 Tap Tap Civilization
In Tap Tap Civilization, your goal is to construct and manage various types of buildings that define the growth and prosperity of your civilization.
The characters bring life to the ancient world you're shaping, each with unique abilities and stories that contribute to your civilization's narrative.
Benefits:
Engage in trade, diplomacy, and exploration as you navigate through challenges and opportunities
The app's user-friendly interface and interactive mechanics ensure that players of all ages can enjoy the experience
The game offers an educational element, allowing players to learn about ancient Egyptian culture, architecture, and history while enjoying the gameplay
In summary, Tap Tap Civilization is an engaging and educational game that invites players to immerse themselves in the world of ancient Egypt.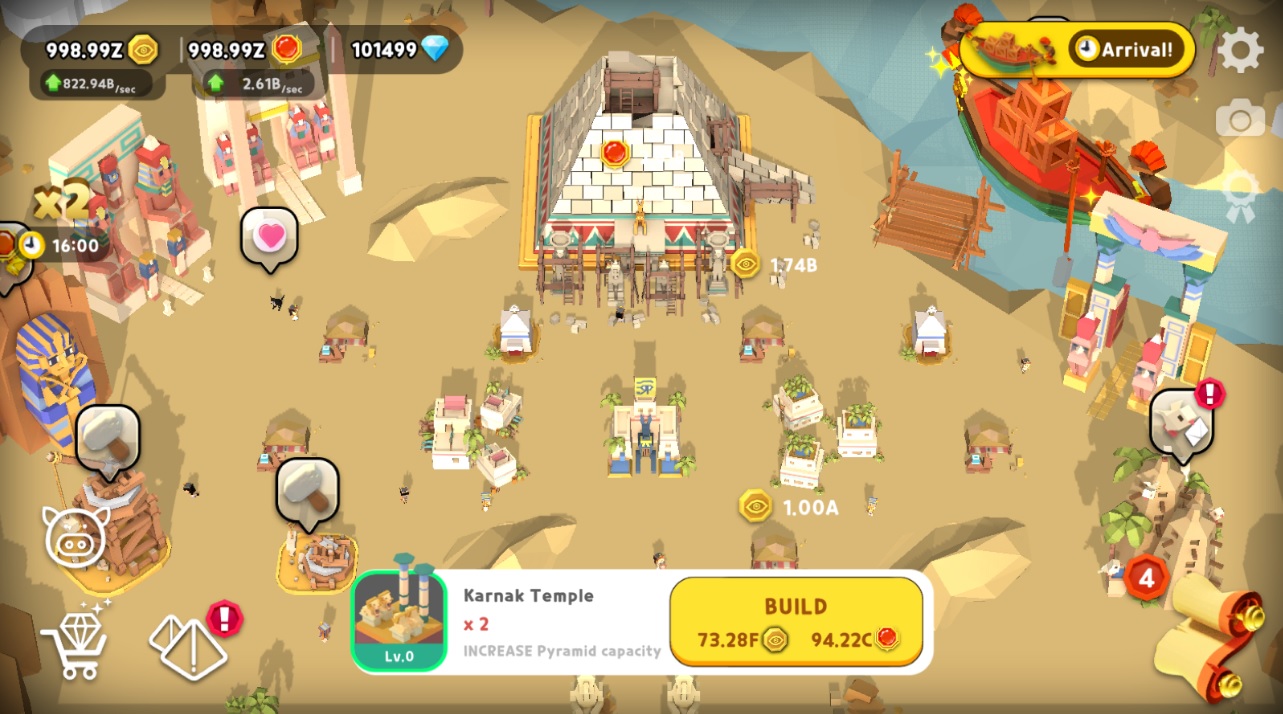 Clash of Clans
Another classic RTS game you must have heard about. In this game, you need to build a village and to join a clan to protect your citizens from outer danger. It is rather a fight strategy but you also need to develop the economy of your village to make your people prosper. You need to develop your troops to form a strong army and be able to fight any war.
Advantages of Clash of Clans:
Many people playing this game all over the world;
A good war simulator;
All the features of a real-time strategy to prove your strategic and tactical skills.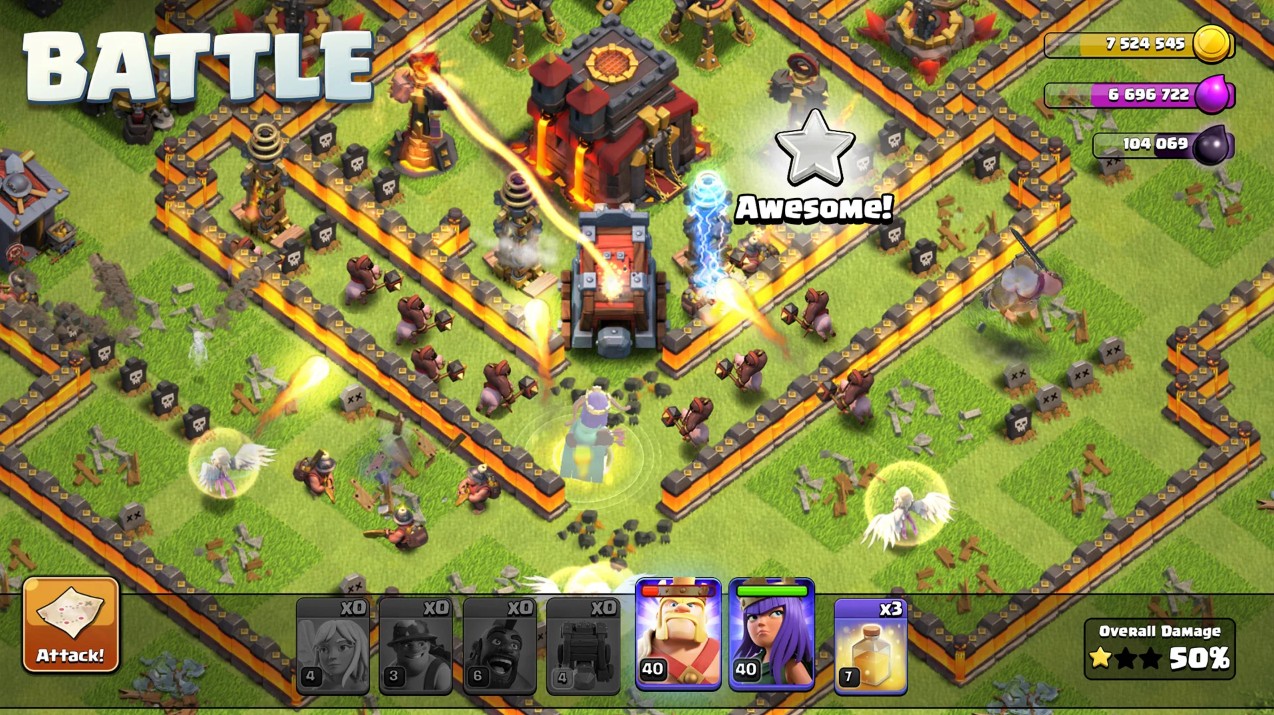 Freeciv
This game used to be available only for PC but now it is coming to Android platforms as well. By the way, it is a very popular strategic game so all of those who haven't tried it yet you should because it is now available for your smartphone!
The main idea of the game is pretty classical (like Civilization) – you have to build your strong empire on the map. The graphics might be a little obsolete but it just makes this game more atmospheric and makes you feel nostalgic of the times of old games.
Summary:
Really similar to Civilization 2
Detailed map scaling
Classic game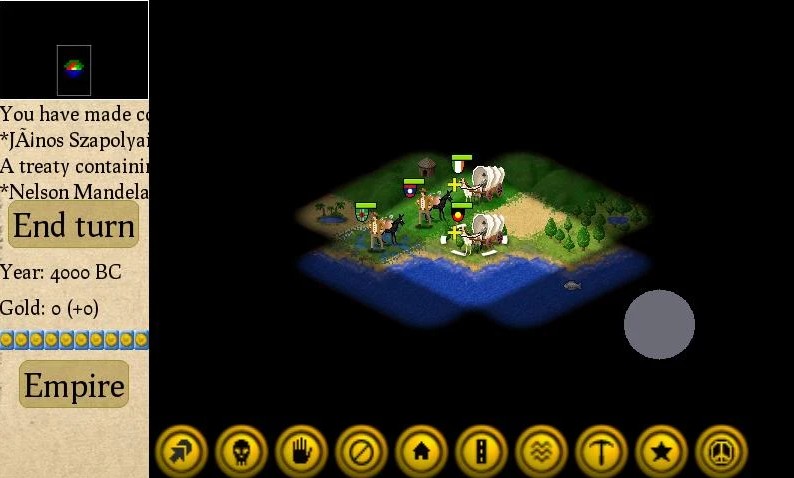 You may also like: 11 Best games like Life is strange for Android & iOS.
SimCity BuildIt
Another strategy and simulator for those how loves the civil aspect of strategy. You are to build a city and develop it according to your citizens' needs. The game has many unique buildings and an opportunity to cooperate and trade with other players.
Features:
Beautiful design and intuitive interface;
The peaceful aspect of strategy;
Many opportunities to build, trade, and cooperate.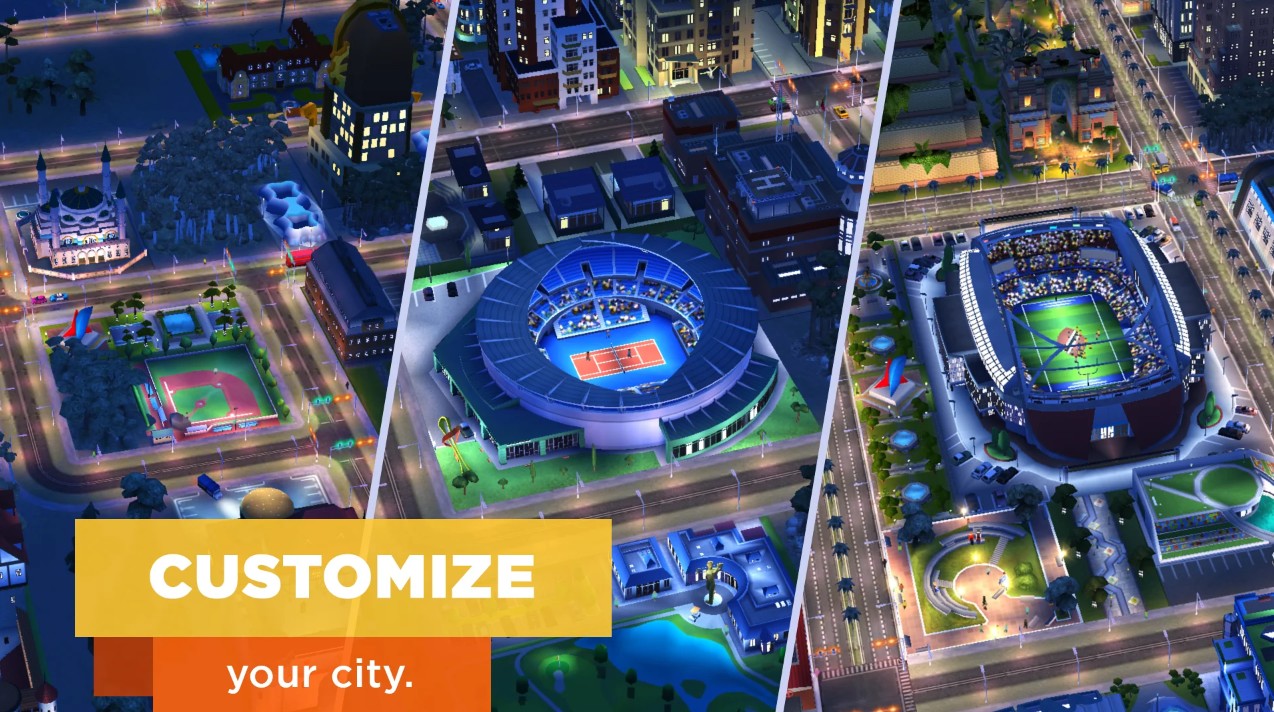 So, playing these games you will practice all your strategic and tactical skills! play good games and enjoy your time.