Games on smartphones and tablets are now the best pastime for most people. There is a wide range of genres to suit every taste.
Simulators are among the most popular. They allow you to immerse yourself in another world. Want to know how you would feel in another life? For example, becoming a pilot or an urban planner?
You have a great opportunity to test it. If you are a fan of such games or want to plunge into their world for the first time, choose your favorite game from this review of the best life simulation games.
You can also like: 9 Cool Life Simulation Games Like Bitlife
The Sims Freeplay
This application has the status of an official spin-off and is made under license from Electronic Arts.
The basic gameplay here is almost identical to the games of the main lineup.
You equip the life of the sim you created, helping him in his work, leisure, and personal life. You get experience points for completing tasks.
They help you raise your level and gain access to new items such as furniture, decoration, and suits.
The game encourages social interaction with other gamers. For social tasks, you can receive "Communication Points" as a reward.
For them, you can buy exclusive furniture and decoration. And unlike other games in The Sims series, The Sims FreePlay can be downloaded for free, completely legal.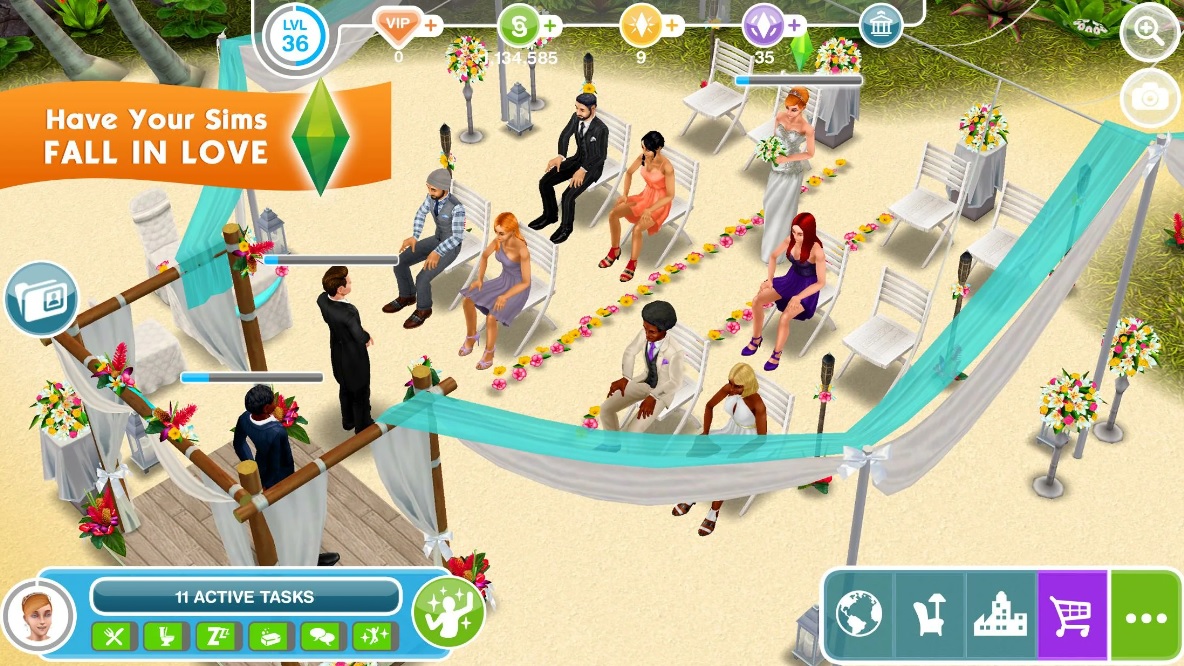 You can also check: 10 Best virus simulation game apps for Android & iOS
Avakin Life
Avakin Life focuses mainly on the social component. There's almost no routine or boredom.
Most of the gameplay comes down to parties, traveling, interacting with other gamers, choosing the right furniture for your apartment, and choosing the image for your avatar.
The game has a huge number of outfits, jewelry, and furniture. Most of the time the game screen is, in fact, the dressing room.
After that, you can go out into people. More than 20 locations (club, beach, bar, school, etc.) are available.
In some locations, you can work as a waiter and earn a lot of avakoyanov. You can collect gems in your own apartments every day.
Regularly held fashion contests idea and implementation of which borrowed from Design Home.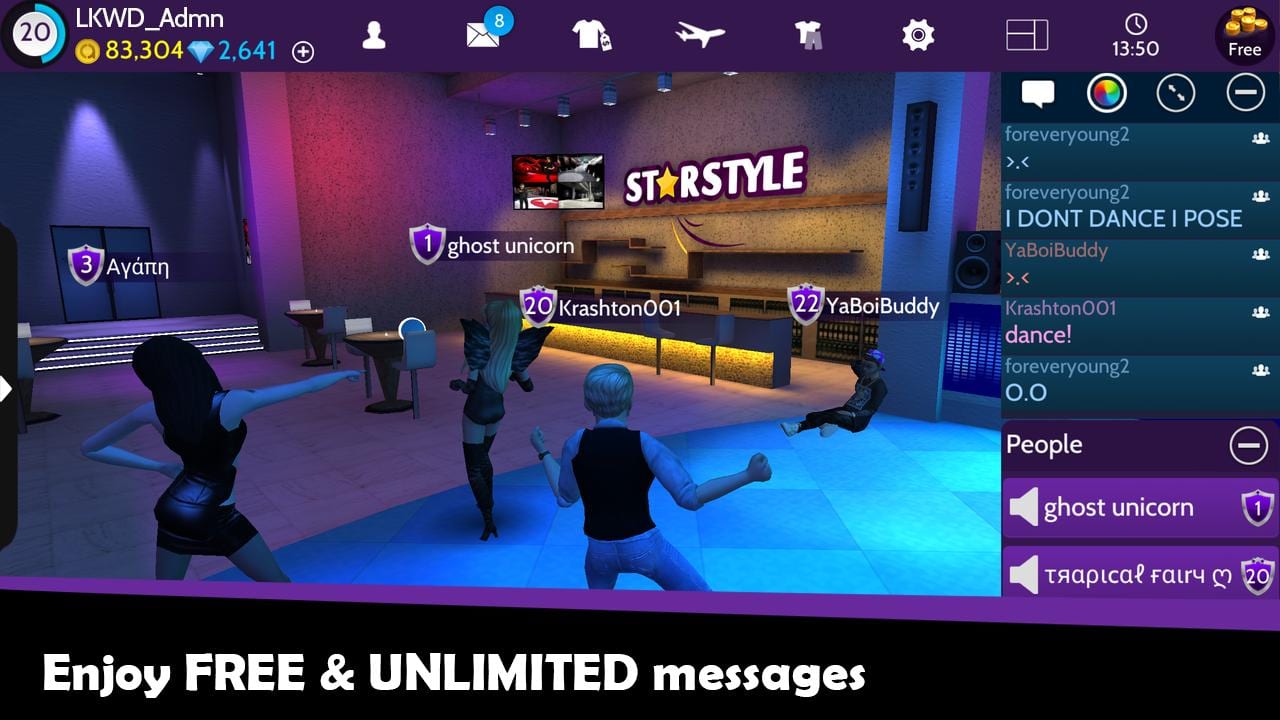 Life Simulator 3
Unlike other games in our selection, Life Simulator 3 does not boast fashionable graphics and stylish art.
Most of the interface here is made in the form of text familiar to many players.
But this project has a very deep and realistic simulation of financial life.
To succeed, you have to invest in education, find a suitable job, and pay a huge number of bills.
Having achieved a stable income, you will be able to buy a better house, have a pet (a dog, a cat, or even a dragon) and find your love.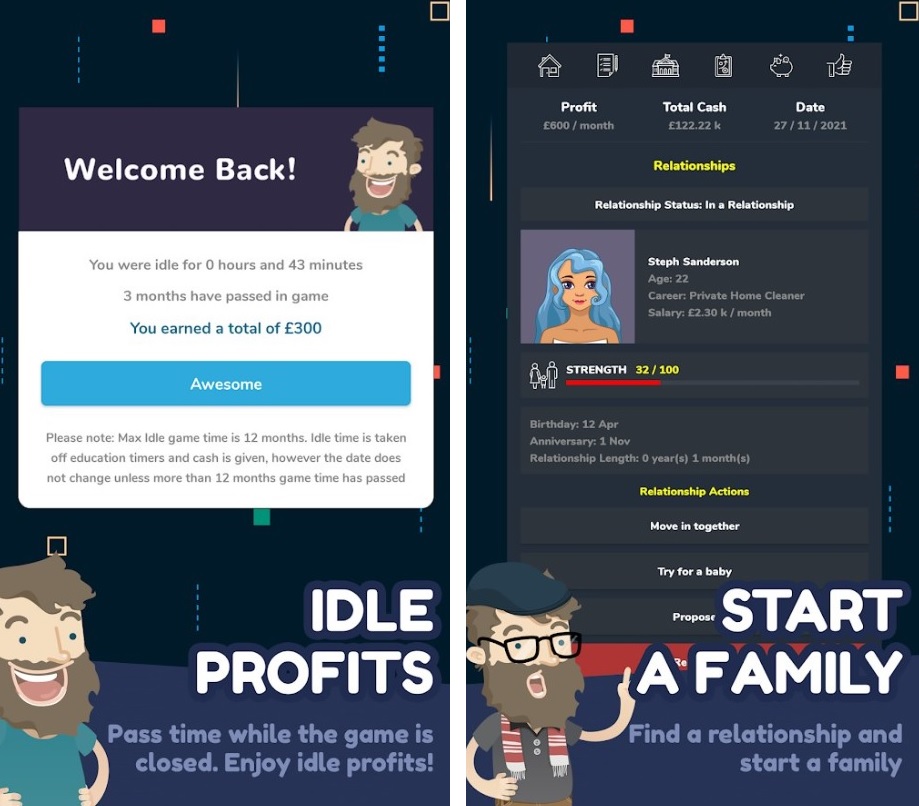 Cat Simulator – Animal Life
If other games from our TOP simulate human life in one way or another, then this game, as it is easy to guess from its name, is dedicated to the life of cats.
Here you have to choose your cat and help him create a strong and fluffy cat family.
New elements of customization of the appearance of our ward and his offspring are accessed through quests.
For example, rat hunting and neighborhood research.
In general, the game is quite intuitive, but it is also possible to highlight a few puzzle tasks that can bring trophies.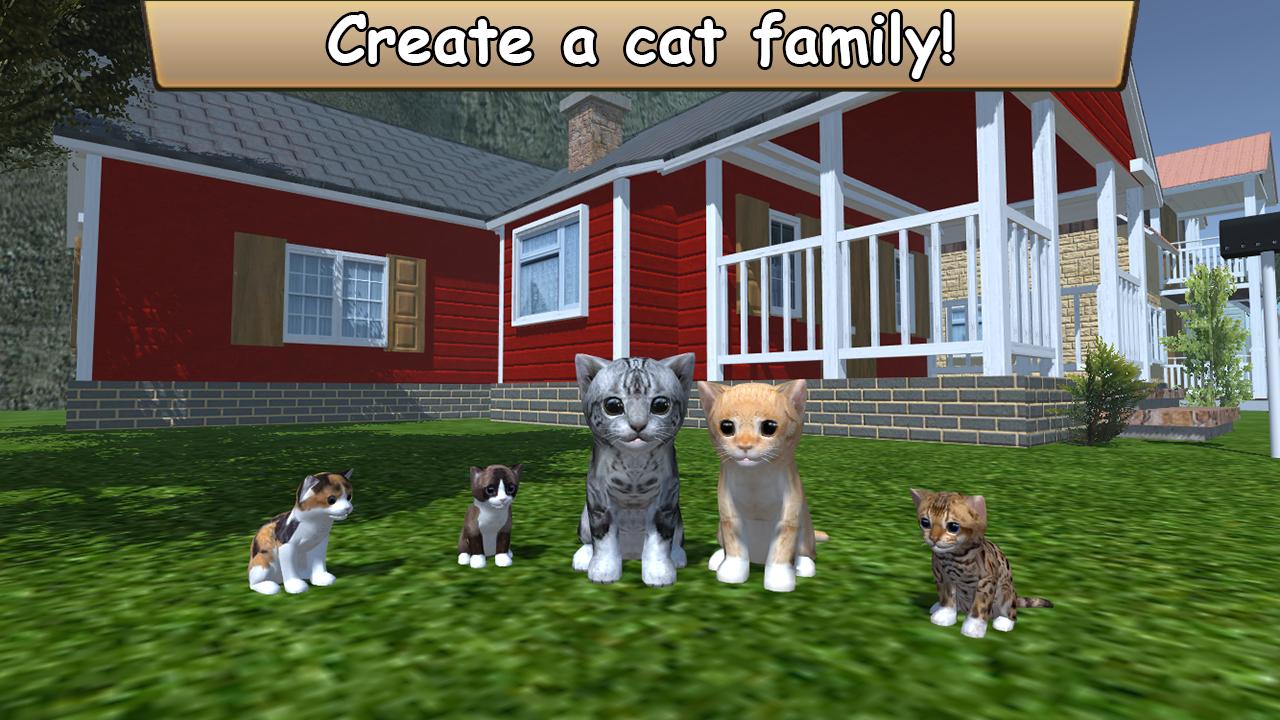 Virtual Families 2
In this game, you immediately begin your story with a friendly happy family living in their own house. But the bigger the family, the more problems it has.
So you have to help your wards to preserve and increase their own happiness.
You need to make sure that children grow up harmoniously developed and find their place in life.
The game starts with one person and their home. Having chosen a character, you are looking for a job, marry/girl, "make" children and take care of the house.
Each character has its own character and unique appearance. It is worth paying immediate attention to their features.
For example, a convinced bachelor is difficult to make a father of many children, and it is important to continue the game. The house has four rooms that are suitable for use.
The rest has toxic rubbish, a fire, or some other abandoned place to take care of. The goal here is to create a dream house. The money is made by adults who move up the career ladder.
You can also get money as a reward for every trophy you earn, for completing tasks, sometimes just as a gift. For the money is bought food for the family, all kinds of upgrades for home and work.
Each family is unique, and with due care before your eyes will pass many of its generations, so different and so interesting.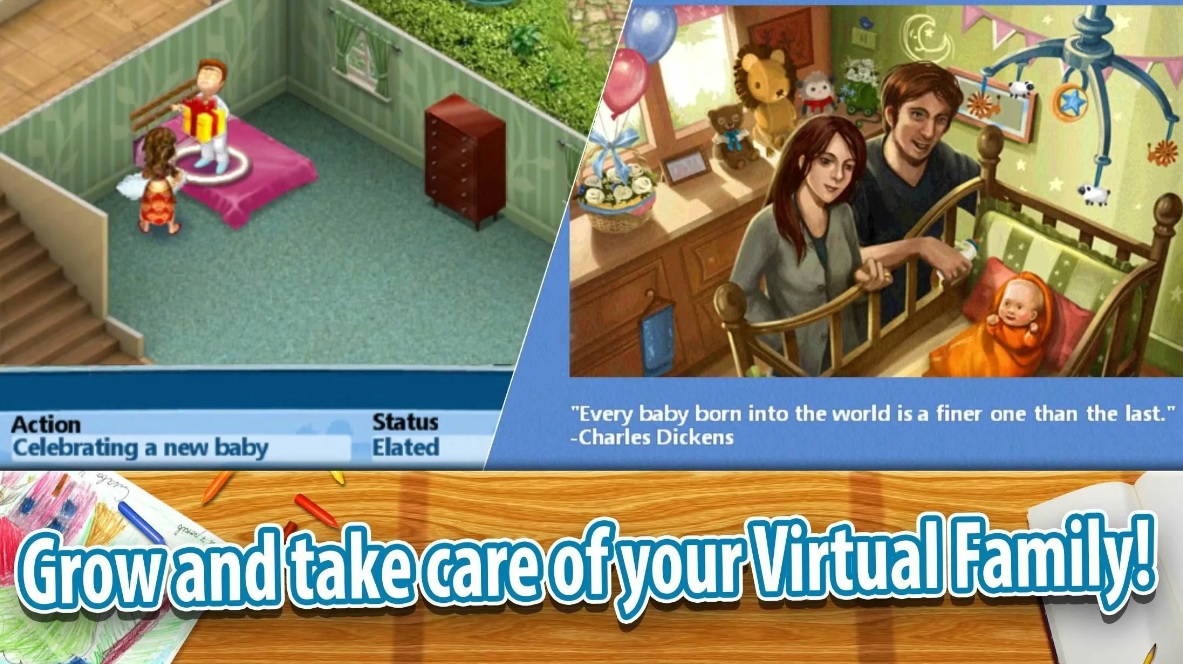 Crazy Rich Man: Sim Boss
A strategic game that will allow players to go all the way from starting entrepreneurship to becoming the largest tycoon in their field.
In the process of the game, it is necessary to select and train personnel, bypass competitors, come up with cunning strategies in order to win trade wars, monitor changes in the stock market.
This is not a fully financial game. Users will be able to feel all the charms of a beautiful rich life. Acquaintance with beauties, racing on cool cars, hanging out in rich houses. Acquaintance with girls will make the empire stronger, with them you can create a family, have children.
But at the same time, the global financial crisis will have to be overcome. Players will have to be cunning and resilient to turn a small business into an empire.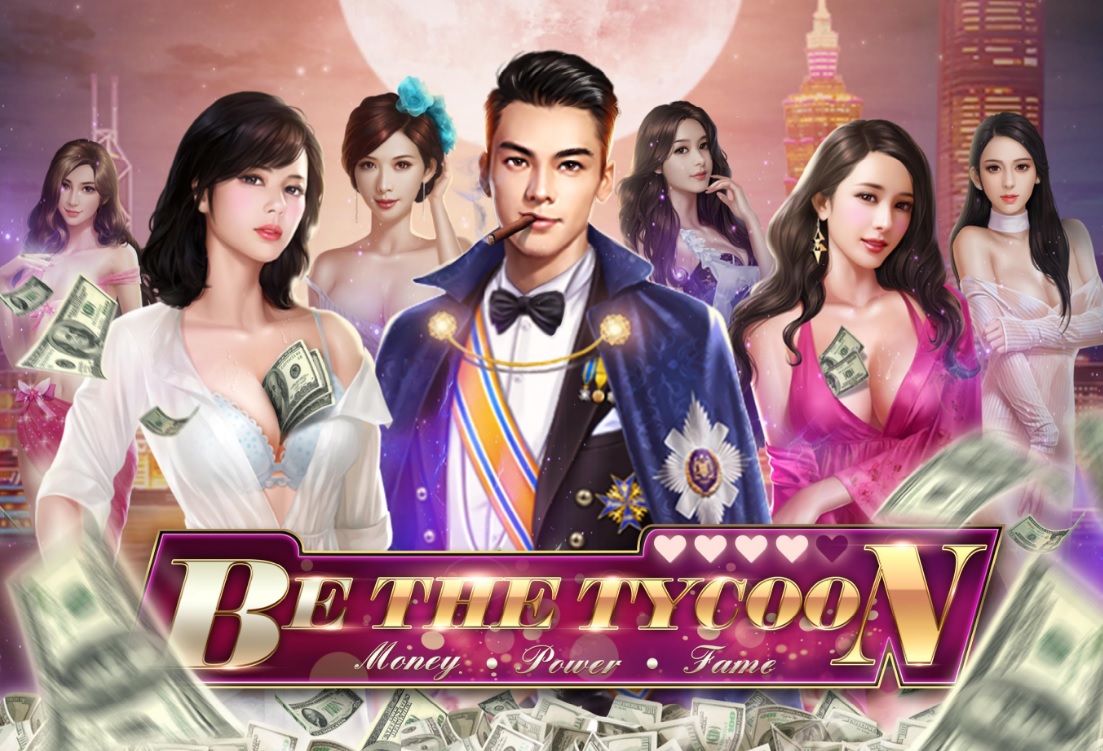 Rat Race 2: Real Life Monopoly
This game is an ironic allegory to our life. You will be surprised how close the challenges that are here to the real life situations. Users will have to pay various expenses, buy shares, manage deposits, explore the real estate market.
Here, players become participants in auctions, manage their capital. The game prepare a person for problems in life.
During the game, you can acquire business skills and become more educated in the field of finance. If users were afraid to invest, then this game will help them get rid of this fear.
"ESCAPE RAT RACE" mode invites players to concentrate on how to save money. In "GET RICH" mode, players will have to, for example, buy expensive real estate.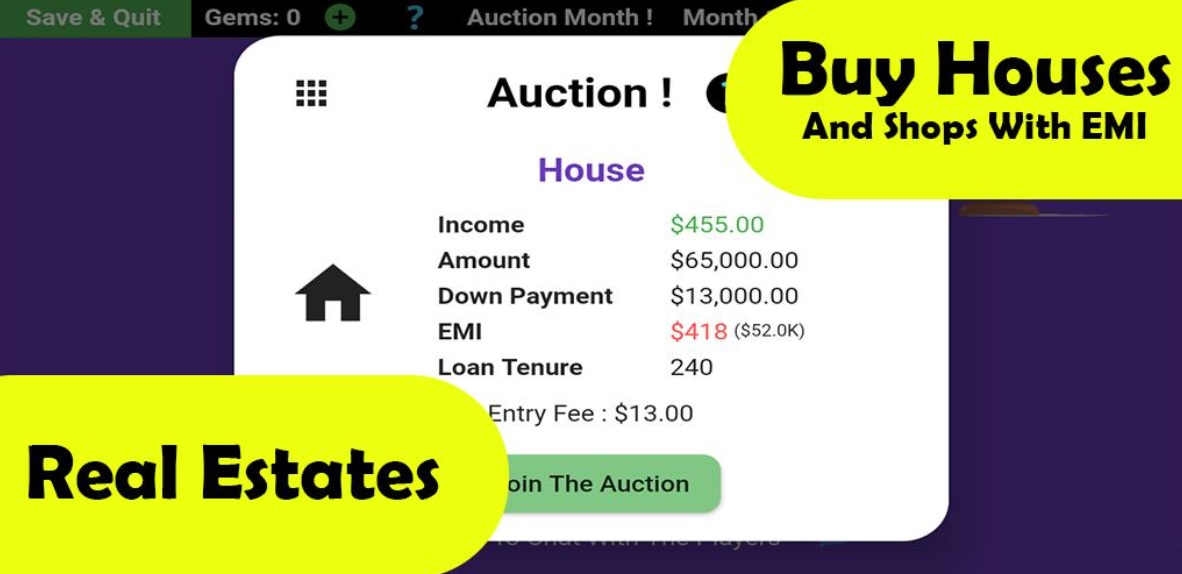 LifeSim 2: Career, Business & Life Simulator Games
The game simulates the path from ordinary life to rich and successful. In the game, a character can become the most recognizable actor, become the face of a famous brand, record a platinum album or stage his own musical. Users can create a copy of themselves.
The path to success will have to begin with working as a cleaner or bartender. At the end of the journey, users can choose personal transport: from an environmentally friendly sports car to the steepest helicopter. But do not forget about the health and mood of the character.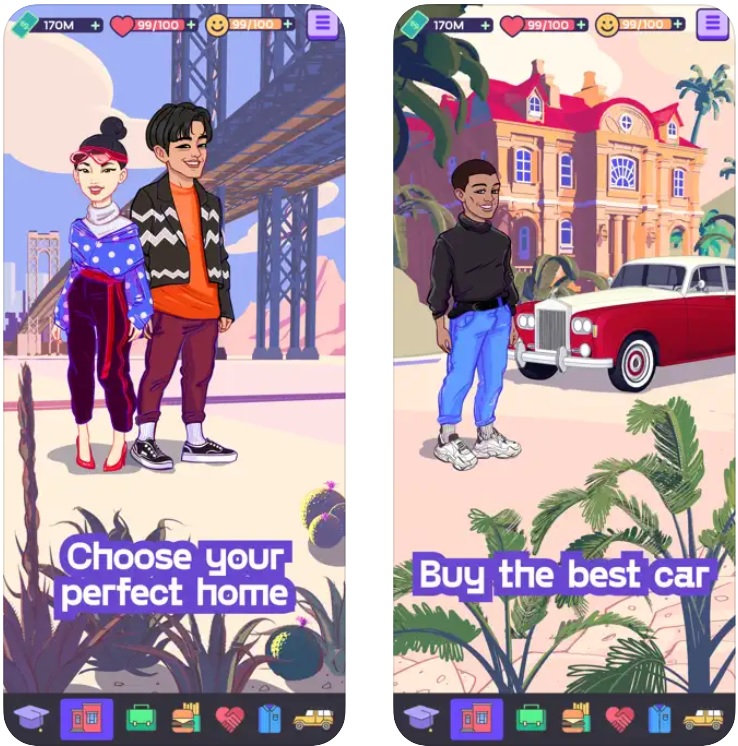 Avatar Life
The basic gameplay of this mobile simulator is like something between Sims and the same Second Life.
You have to create your own character, help him to equip his apartment, and choose fashionable clothes.
Then you need to send him to hang out with other gamers' characters.
Your avatar can earn the currency you need to buy fashionable clothes and stylish furniture by getting a job.
If the stores can not find a suitable thing, you can create it yourself.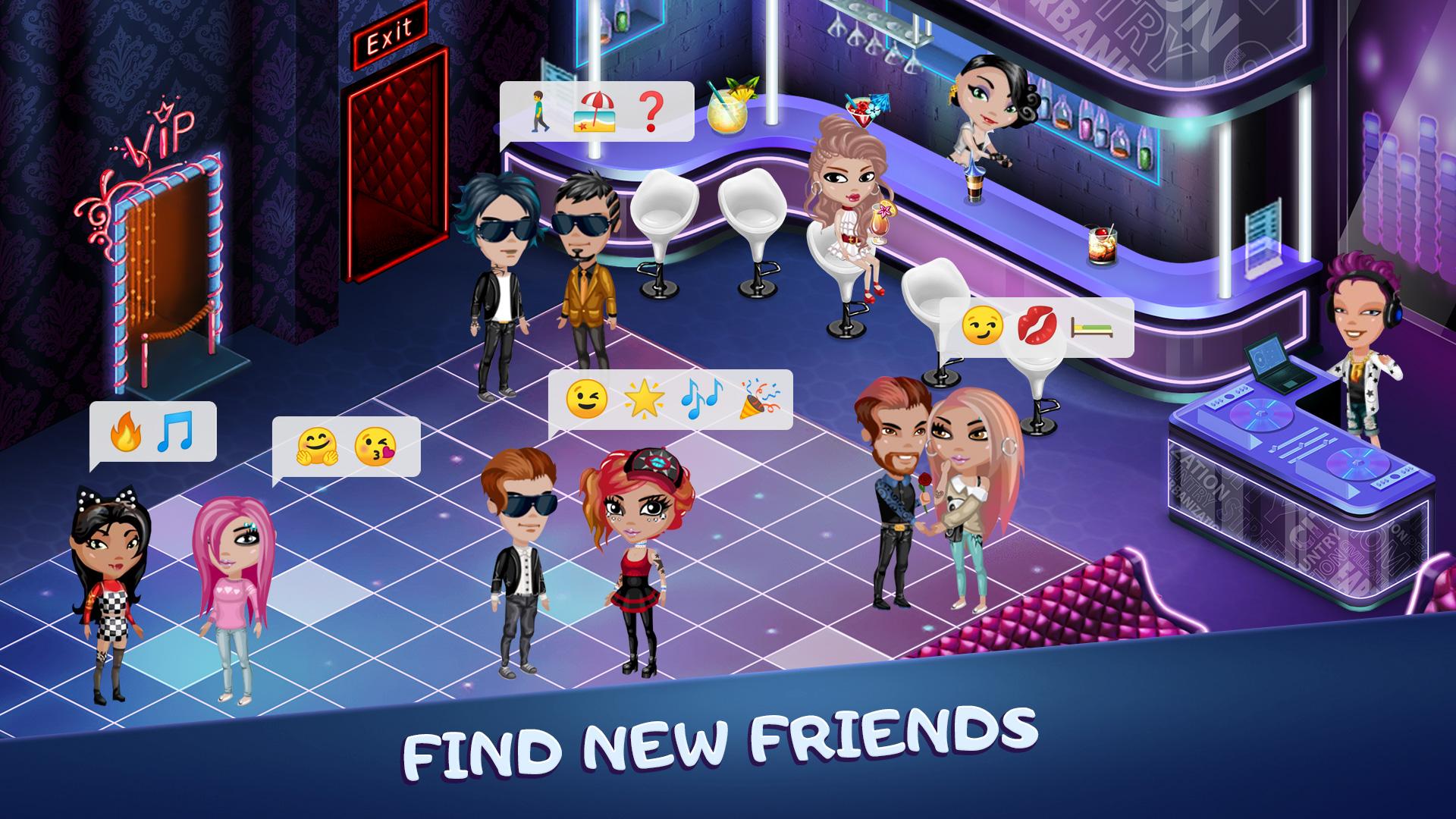 You can also like: 11 Best Theme Park Building Games for Android & iOS
SimCity
SimCity is a game based on the idea of studying social behavior but on a much larger scale.
The fact is that in SimCity you do not manage a couple of people, but a whole big city, trying to meet the needs of local residents.
From other urban planning simulations, SimCity distinguishes the slope in the social sphere.
You see how people live, you know about their problems, and you try to solve them in your own way. These problems are not always standard and can make you a novice psychologist.
You yourself will be surprised when you find that residents of some areas are severely affected by depression. Others – from loneliness, and third – from obesity and boredom. And all this can really be solved by you.
The peculiarity of SimCity is that it was developed together with urban scientists who study the impact of the city on people's lives.
That's why every situation in SimCity (except for very unusual ones – like the arrival of aliens) is taken from real scientific practice. It makes the project so interesting to play.
SimCity game has a living online, which allows you to unite in the agglomeration, thereby improving living standards. So, you can create economic alliances and just increase the trading power of your cities.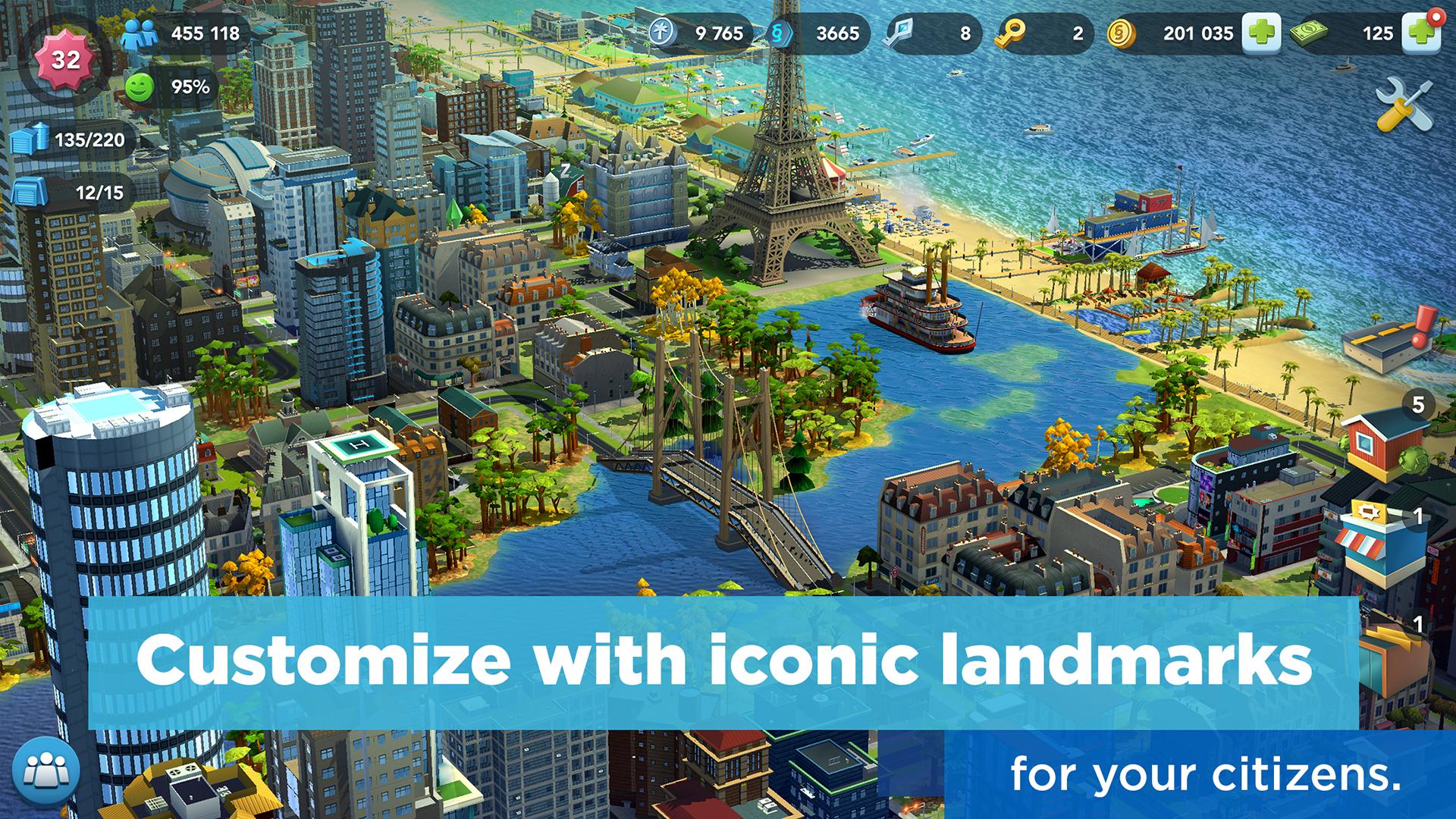 Godus
This is a very attractive game about how you build your world from scratch, bring people, and explore the territory.
There is a very big virtual world that you want to explore and inhabit.
God Simulator was once a very popular genre, but then technology did not allow us to play in an open world with constantly generated territories.
Godus is a huge opportunity in changing the landscape.
This is a big world with an incredible number of mountains, rivers, oceans and deserts, trees and grass, caves and other things. They make our planet so beautiful and interesting.
Your task is to populate this world, develop technology, and achieve civilization. Of course, it's not going to be easy to get there. But creating the world is a difficult task in itself.
The advantage of the game is obvious. You will not get bored building a civilization, because you will have to constantly develop, expand, and populate it, explore new places.
The game is incredibly interesting and takes a very long time, but it does not tire and does not need you to invest in real currency. You explore the world, admire the colorful graphics, and develop your civilization.
Thanks to the opportunity to develop from the Stone Age to more or less developed people, you have a lot of time to pass.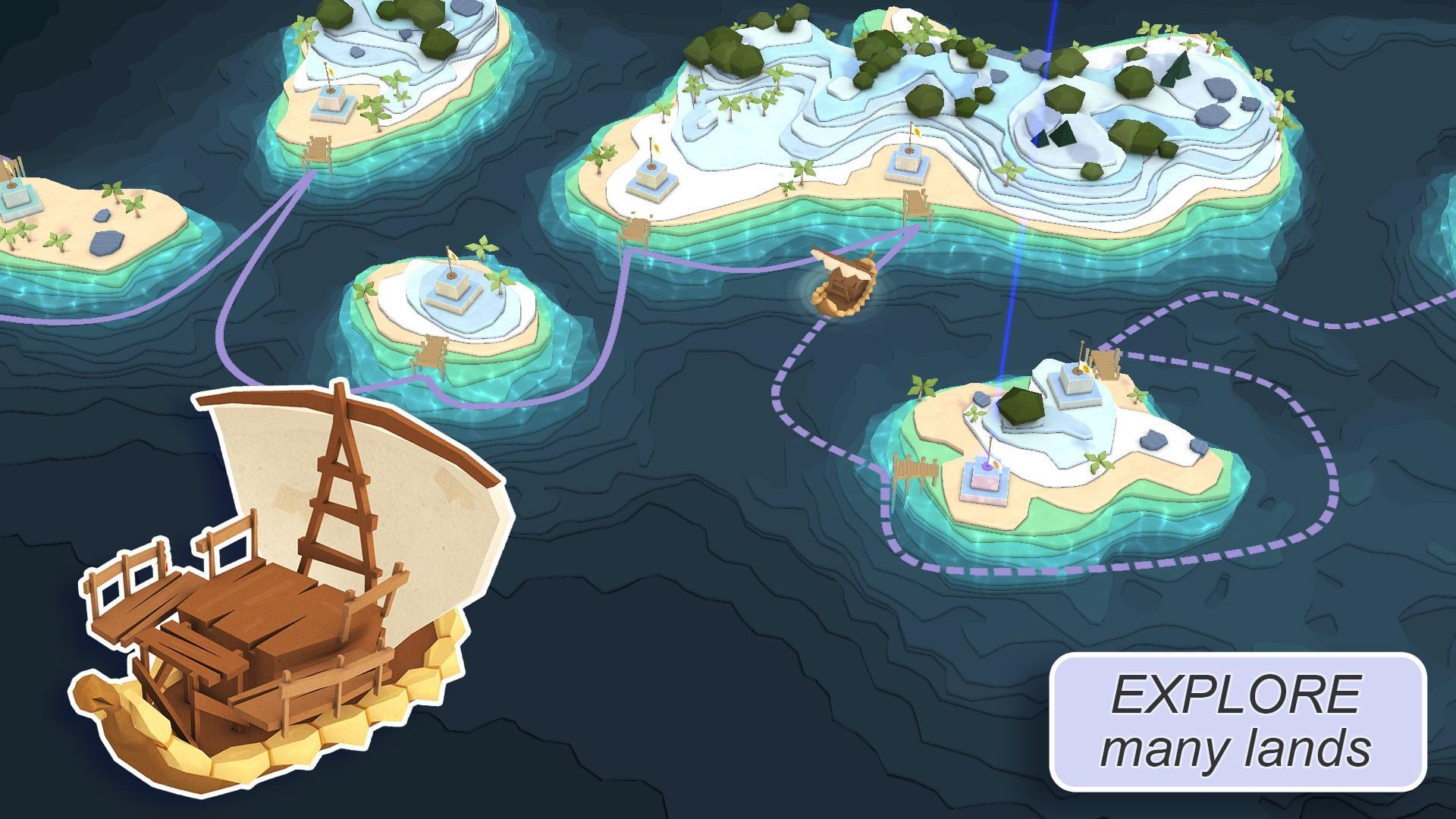 Fallout Shelter
By taking on the role of a shelter keeper, players build rooms, populate them with tenants and make them work there as well.
There are only three resources whose constant availability makes people happy: water, energy, and food.
It is easy to keep track of their level, and there is no deeply developed economic system here.
The user observes what is happening from the side, having the rooms and throwing in them arriving potential residents.
Over time, the lack of working hands begins to be insufficient, but it is not a problem – enough to move a man and a woman in the guest room. They will go into "adult business" to produce offspring.
This process lasts extremely fast. After walking a couple of hours with the "stomach" (and continuing to work), the woman gives birth to a child no less rapidly growing.
The mobile game has been transferred to the familiar special system. So that all people visiting the shelter have the characteristics. Depending on their talents, their fate is decided.
Someone will feel most comfortable in the dining room, and someone is an excellent engineer. The right choice of the profession will noticeably affect the mood of the tenant, which is desirable to maintain at a high level.
Otherwise, everyone will be walking with sorrowful faces. Working for the benefit of the vault, workers get new levels, for which the user is given the local currency – bottle caps.
It is too small, so it is desirable to perform tasks, such as collecting 100 units of energy or other simple tasks in addition. The money is also given for successful "accelerated production".
When the player chooses a room and does not wait a few minutes before collecting the resources, but wants to get them immediately. In this case, it is very likely to burn the room and not get anything in return.
If the chance is small enough, you can take a chance and prepare to face the consequences. But, even if the room lights up, the player does not have to do anything to extinguish the fire.
The same happens when attacking the shelter of raiders or mutated creatures. You can equip the inhabitants with good weapons and move them to distant rooms, but directly in the time of trouble, the user is powerless.
It is clear that within the "farm" was difficult to add to the game a combat system or something like that, but it is Fallout. The last thing you want to do here is just to sit and watch what's going on.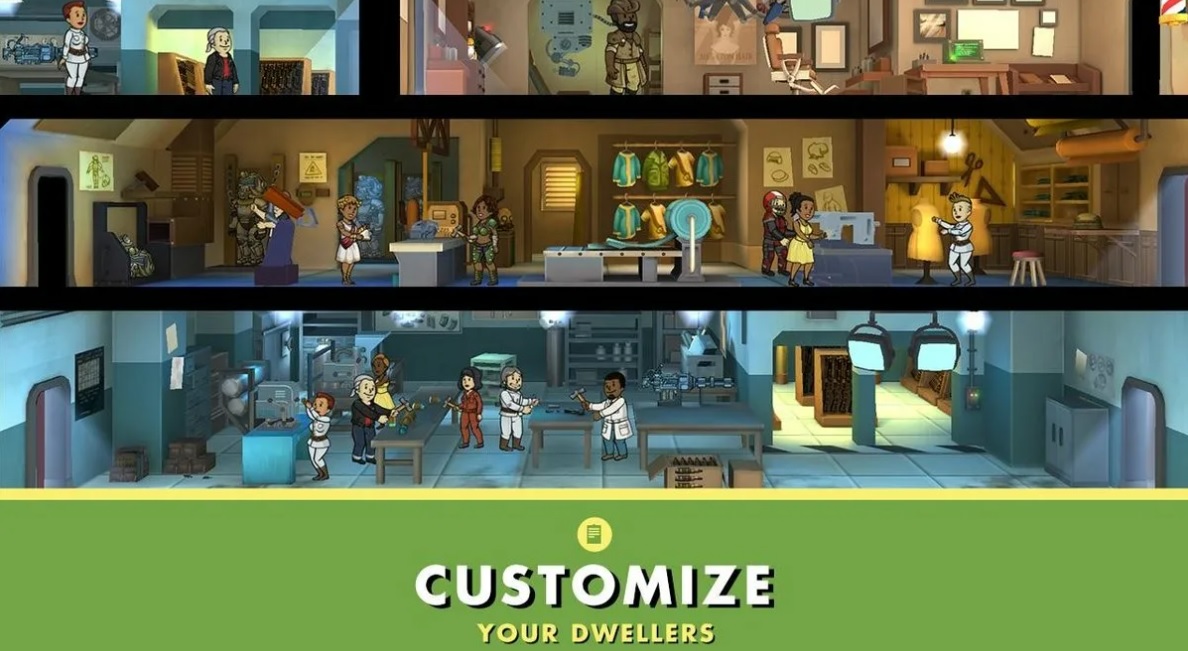 Hogwarts Mystery
In Hogwarts Mystery, you control a new student of Hogwarts who you create in a pretty good character editor. You can change your appearance at any time.
Once you get new levels, extra options, including hairstyles and jewelry, will be unlocked.
The most interesting things cost fabulous money, so you don't have to think about buying them.
You need to sit there for more than a week to buy regular glasses, and about a month for good clothes. But with the standard features, you can create a nice hero.
Despite the title of the game, Harry Potter you will not see here. He will appear in Hogwarts only a few years later, as Dumbledore tells his students at the general meeting.
The overwhelming majority of heroes familiar since childhood in Hogwarts Mystery are not, but Severus Snape, Minerva McGonagall, Philip Fleetwick, and a couple of other teachers look the same as in the movies.
You'll have to go to their lessons, visit various halls and rooms of the school, learn spells and apply them, if necessary.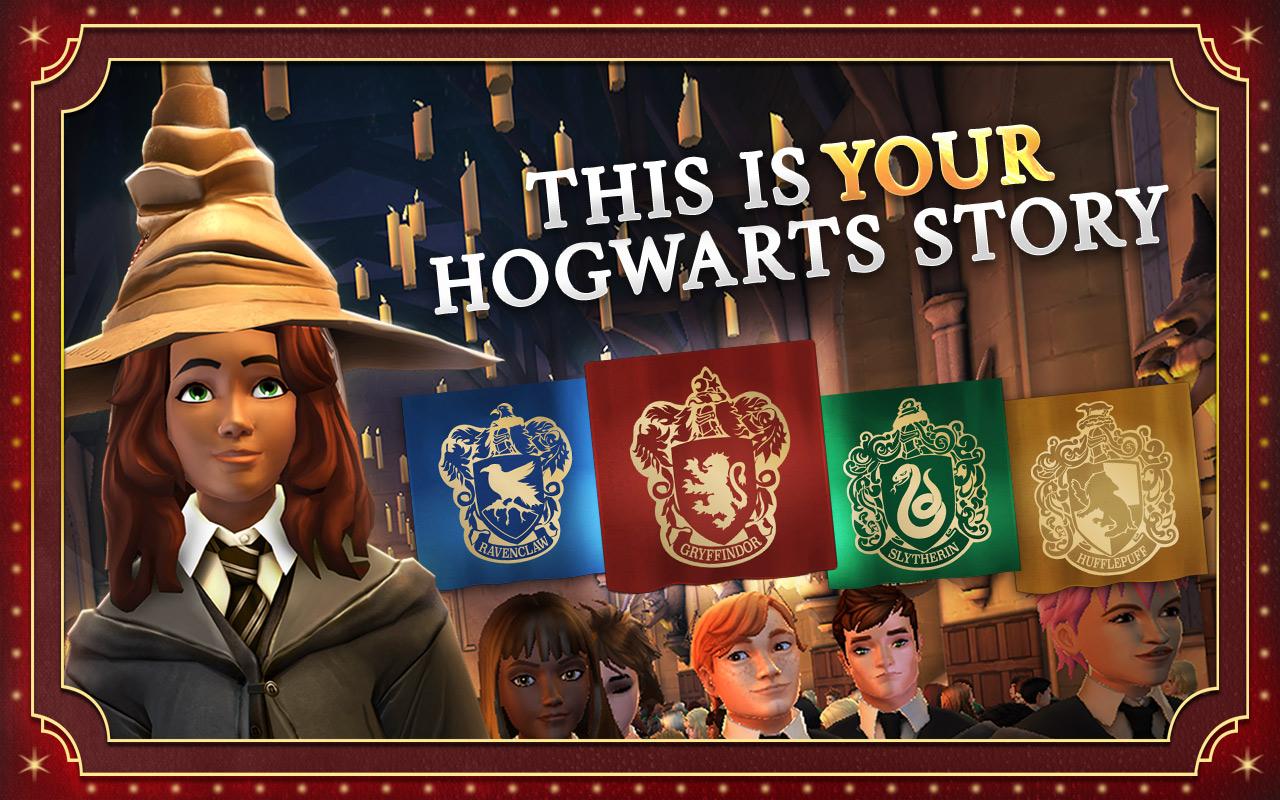 Home Street
Home Street is designed for players who love to engage in virtual life. Create your own avatar, build cozy houses, make lots of friends, and have pets.
This pleasant game is made in the best traditions of the genre, so the fans of the popular The Sims FreePlay will love it too.
Try (especially on the first levels of the game) to perform the actions that will lead to the plot tasks. Or focus your attention on them completely.
Find the full list of story tasks in the upper left corner of the screen (pencil notebook icon).
You'll learn the basics of the game faster and get a lot of experience, money, and diamonds. Many of these tasks are quite understandable, so they will not take up much time and effort from you.
Neighborly ideas are needed for inventing most complex items, for example, for a set of tools and paint in the workshop.
To get them, invite people to visit. Click on the mailbox at your house and then choose who you want to invite.
It is advisable to invite guests all the time, as neighborhood ideas spread out quickly to create different items. The more often you have the same neighbor, the stronger your friendship with him.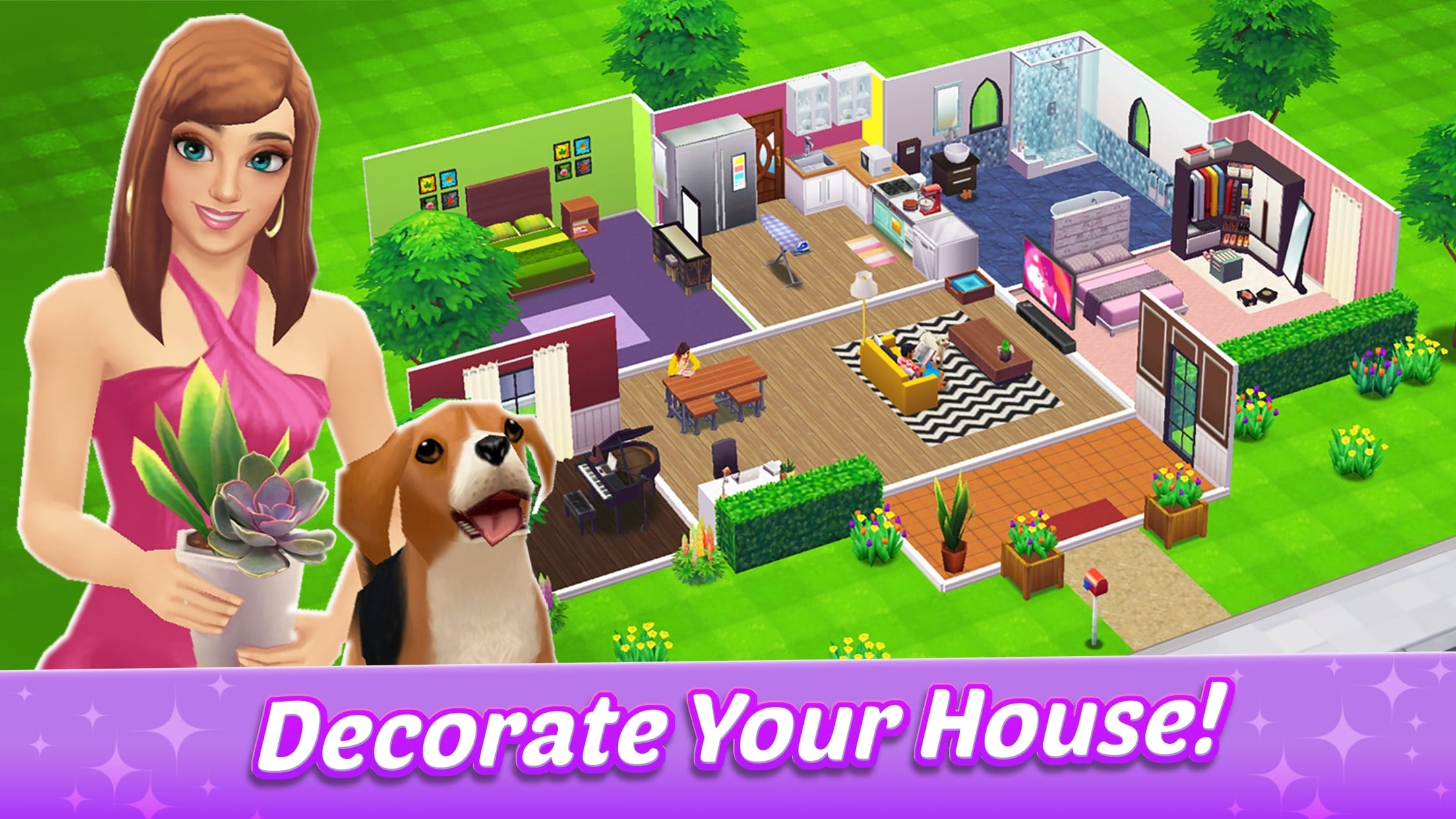 You can also check: 17 Free City Building Games for Android & iOS
Hotel Story: Resort Simulation
It's very interesting to try yourself as a hotel manager. So try the game Hotel Story: Resort Simulation, which stands out from the rest.
The application works without hangs have good graphics and a lot of interesting tasks.
You not only design and build your own resort, but also become the owner of the hotel. Develop your own management style and do what you think is right.
There is a multiplayer present. You can visit other hotels to learn more about this industry.
In this game, you can show your creativity by decorating rooms, choosing designs, and ordering different finishes.
To develop, you need money. And to get it, it's important to have satisfied customers. Make sure they have everything they need.
It would also be a good idea to find regular friends. To do this: open your friend's window (the button with three people in the bottom left corner of the screen).
So in the list of players click the blue button with the words "Not in bookmarks". In the window that opens, scroll through the list of recommended people, adding all the people you like to bookmark.