Today I wanted to tell you about ChaseRace e-Sport Racing Game, and found it an adrenaline-packed joyride that was hard to put down. This is real-time multiplayer turn-based e-sport racing game that brings competition to a whole new level.
This game is all about racing, and racing fast. Speaking of controls, you will be able to move the car by using the control button on the screen.
The game offers some great tips and tutorials to help you level up your racing game. To get advantages and a faster race car, you should use the stratparts.
What makes ChaseRace even more exciting are the elements you can use to gain an edge in races. You'll get extra perks depending on your skills and level – such as extra fuel or a repair engine – to ultimately win the race.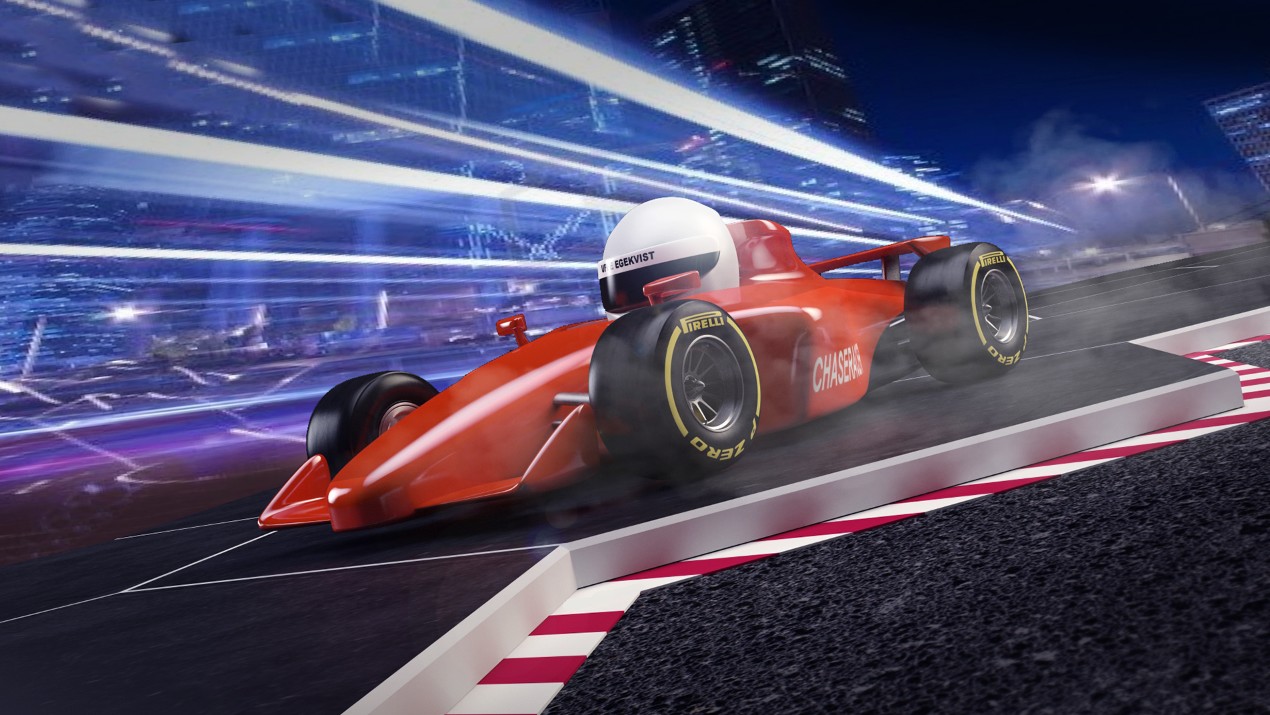 Not only can you race: there's also an opportunity to act as an entrepreneur in the game. You can create your own driving school, or become a renowned e-sport journalist. It adds a strategic layer to the game that keeps you engaged beyond the racetrack.
In terms of gameplay, here you've got real-time multiplayer races, a variety of racetracks and cars to choose from, a team management system, stunning graphics, and regular updates to keep the excitement alive. You can also invite your friends to race, or watch the races in a spectator mode, if you're feeling a bit lazy.
Chase Race is a thrilling and action-packed racing game available on the Google Play Store. If you're a fan of high-speed racing, this app offers an exciting experience that will get your adrenaline pumping.
The game provides a variety of racecars to choose from, each with unique characteristics, allowing you to find the one that suits your racing style. You can compete in different game modes, including quick races and challenging tournaments.
One of the standout features of Chase Race is its stunning graphics and realistic environments. The game offers beautifully designed tracks, cities, and landscapes that make you feel like you're truly in the driver's seat. The attention to detail in the graphics enhances the overall gameplay experience.
Chase Race also boasts intuitive controls that are easy to learn but challenging to master. You can either tilt your device or use touch controls to navigate your car through the race. The responsive controls make it feel like you have full command over your vehicle, adding to the excitement.
While the app is free to download and play, it offers in-app purchases for those looking to enhance their racing experience. You can unlock more cars and upgrades, making it easier to compete against other racers.
So Chase Race is a visually stunning and thrilling racing game that offers intense gameplay and various racing modes to keep you entertained. Whether you're a casual gamer or a racing enthusiast, this app is worth a try for some high-speed fun.
In a nutshell, ChaseRace e-Sport Racing Game is thrilling, competitive, and easy to pick up. The controls are smooth, the graphics are top-notch, and the gameplay is addictive. Whether you're looking for a quick adrenaline rush or a deeper racing experience, this game has it all.