How many times have you tried to learn a new language but eventually gave this idea up because it was way too exhausting and boring? Even though there is a lot of language learning apps and platform nowadays and it seems everyone can find any way to learn the language, so many people are getting demotivated after a couple of attempts.
Don't forget to watch movies and cartoons in the language that you're learning. You can find the best website for it in this article.
That's why here we picked up a language learning app that will help you to learn that language that you've wanted to learn a long time ago and it's called "Ling App". You will see that with this app the whole process will seem fun and captivating – minutes of learning will fly in the blink of an eye.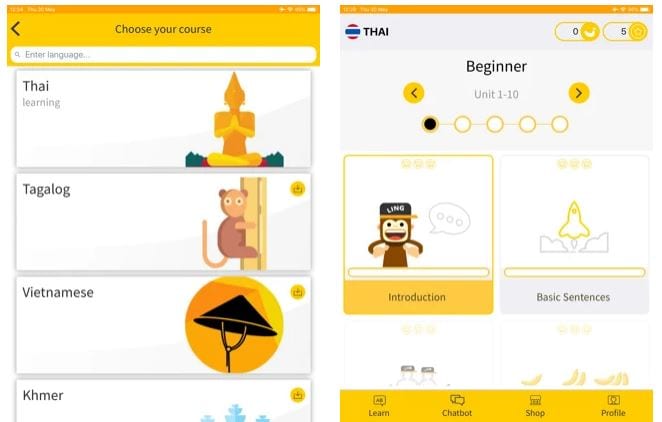 First, when you open the app, you need to quickly create your account – for that you only need to enter your name, email, and password. After that, you immediately get redirected to the list of languages available for learning.
Here it is essential to note one of the main advantages of this app – its impressive choice of languages that you can learn. These are not just regular languages like French, German, Spanish, and so on, but in Ling, you will find the rarest ones, such as Telugu or Tamilian.
When you choose a language, you are immediately getting introduced to the basic conversation in that language. You'll get a quick introduction on how to use the app and then will be able to start your learning process.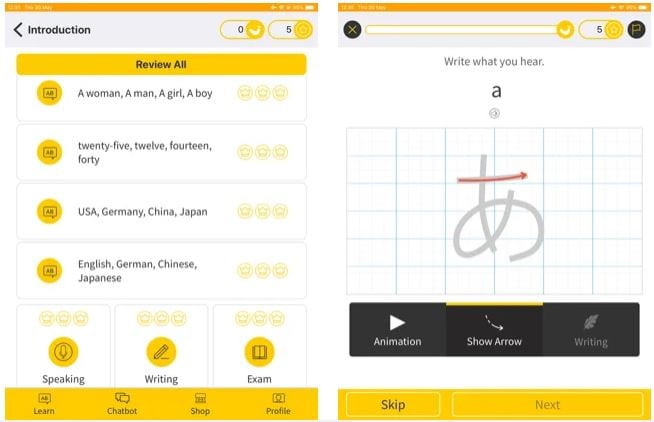 You will quickly go through the demonstrative lesson and if you like the scheme of studying you can buy the premium subscription to the app.
The scheme of studying is pretty classy: you can do the multiple-choice, you can memorize new words by using the flashcards, playing mini-games, choosing the right image for a word, and many more. In other words, there are many ways to memorize the new material and everyone will find something suitable.
You can record a video with you're speaking the foreign language and make it even funnier by adding the month talking effect to it.
The Ling app also includes the materials for the audition. In total, each language course contains more than 200 dialogues for various topics that you may use every day. And you can start from the very beginning if you've never got acquainted with a language before, or choose an intermediate or advanced level – you don't have to start from scratch all the time.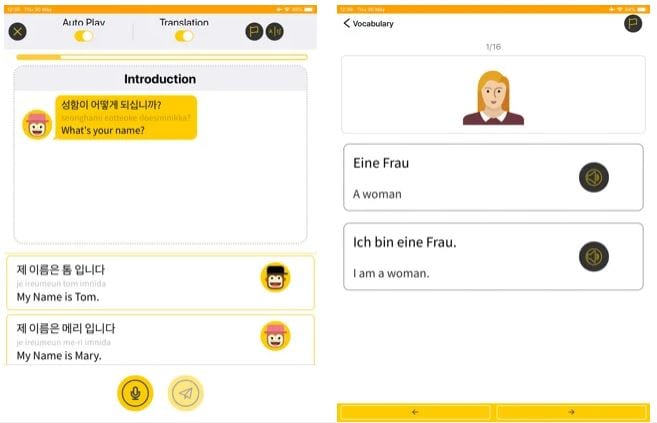 Moreover, the Ling app includes the studying of the alphabet of each language – taking into consideration the fact that too many apps of this category never provide this option (though it is crucial) – it makes Ling app one of the most effective apps for learning new languages.
And if you're learning Korean, you simply must check out the article about the best apps to watch Korean shows.
Overall, the Ling App is definitely recommended to anyone who wants to learn a new foreign language without stress. You will be surprised how much of everything do this app has to offer and how it will help you to completely dive into the atmosphere of the language itself.