Looking for a way to get rid of old school paper checkbooks? This article has you covered!
There are plenty of checkbook register apps in 2023 for Android & iOS that help to manage your finances efficiently. These apps—are the perfect replacement for classic checkbooks. You'll get to track your spending, cash flow, and other financial stuff that may seem too complicated to get into. All these apps are easy-to-use, so you'll cop with them regardless of your skills.
We've gathered together the best apps in that category for you to try. Take a look!
Goodbudget
Let's start with an app to help you handle your finances.
If you're looking for an app to deal with home budget planning, and all that—this one is one of the best. It works just like a paper checkbook register that lets you cope with our bills and other financial facets. Herewith, the app is easy to use, so regardless of your digital skills you'll get used to it pretty quickly.
Besides, the app comes with wide functionality to cover all your accounting needs. First of all, it syncs crosswise various devices and lets you share your finances with the fam and your partner. All the data gets automatically backed on its website—safe and sound. Next, the app keeps track of all your expenses in real-time, so you won't miss a single dollar.
The app also analyses your pays and sends regular reports that will help to stabilize your cash flow. You'll also get to set money goals and save up with plenty of envelopes. The app also lets you spit the checks easily, and make scheduled transitions if required. You'll even get to get bank acc statement import in just one tap.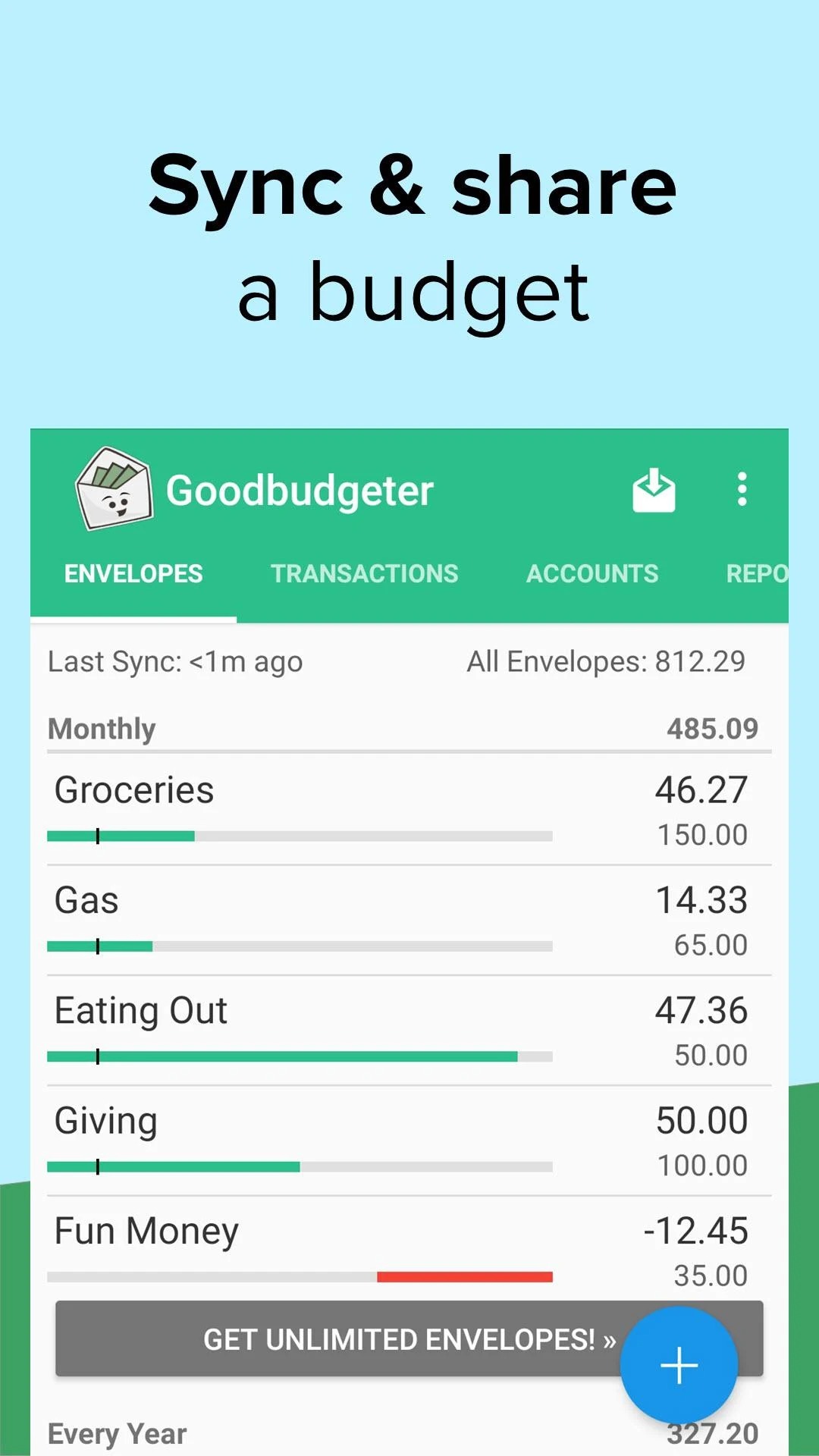 You may also like: 11 Best Family Budget Apps for Android & iOS
Checkbook – Account Tracker
Next, we have an app that lets you monitor all the expenses effectively.
The app covers plenty of useful features—it monitors your card payments, cash expenses, and more. In other words, it's a full-on paper checkbook replacement that can cover all your needs. It even lets you get several accounts and transport funds between them. As for the features, there's a calendar that shows all your transactions made in a month.
In case you require a more detailed report, you just need to tap on a date on the calendar to view the expanses on that day. You may also search for specific transaction b names, notes, payee, and all that. Plus, the app will automatically split all you're spending into serial categories, so it would be easier to point out where most of your money goes.
You may also save repeating transactions like daily ones, weekly ones, and all that. Besides, the app will send you regular reports of your pays to help you manage the money better. The reports include beautiful graphs and icons that lets you review your funds without any effort. The app also lets you export your ledger in CSV at any time.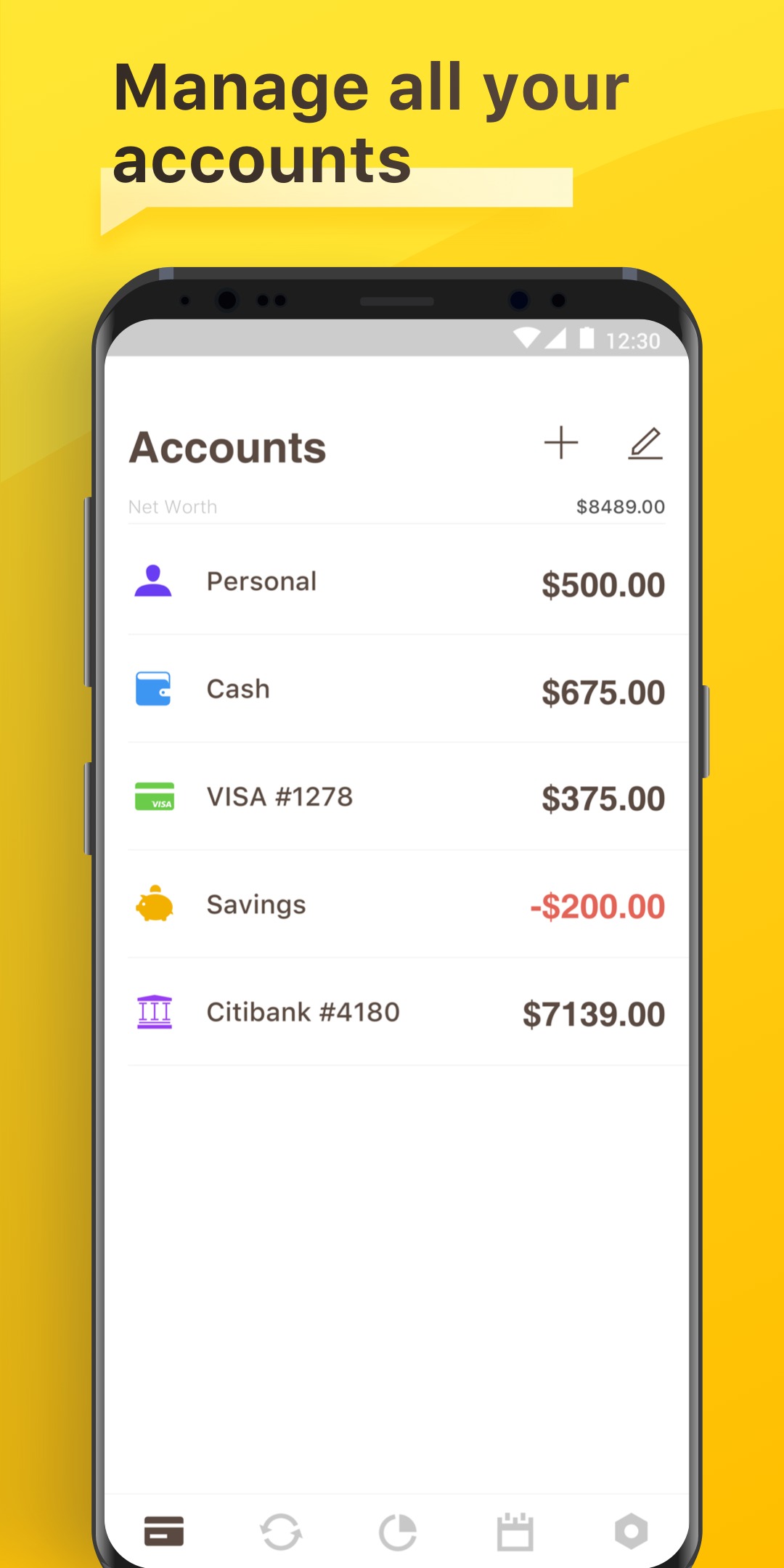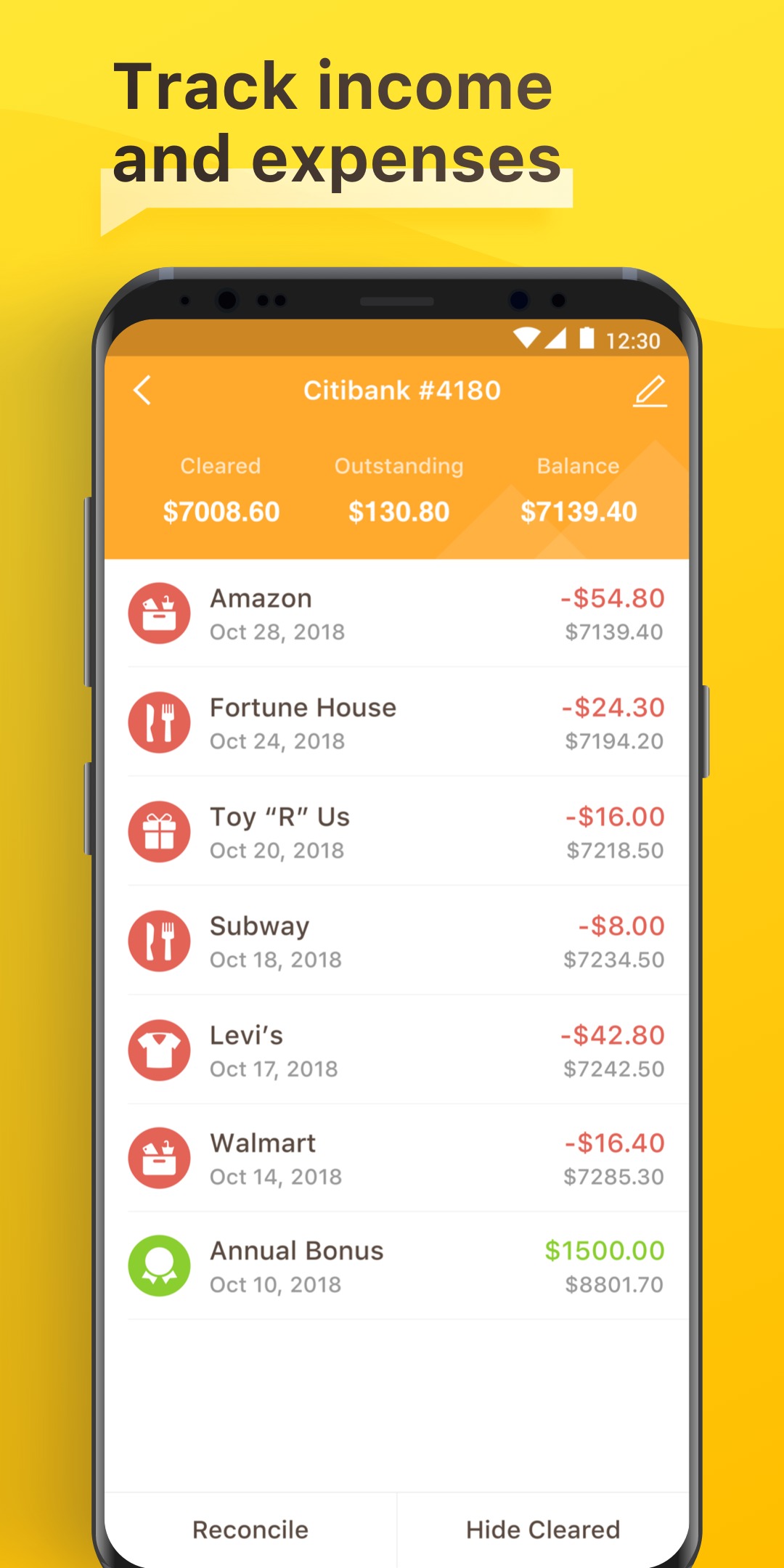 Spendee
It's a budgeting app that will help you take charge of your funds.
The main goal of this app is to set you free of the old-school paper checkbooks and help you optimize your budget. The thing is, the app will not only track your spending but analyze them and give you detailed reports. More to that, the spending will be split into categories, so you'll easily notice all the cash flow.
Thus, you'll get to see all your financial habits—which is the first step in keeping it all organized. And once you'll start to use this app on a daily—you'll quickly become your own money manager! The first step in the app is to sync the account with your online bank (don't worry, the app has high-security standards).
Once it's done, all your transactions will be added to the app automatically. You'll get to set saving goals and plan your budget for months ahead without any effort. The app covers multiple currencies and lets you easily share your budget data with whoever is needed. It also automatically syncs all the info with a web version, so you can reach in on your PC as well.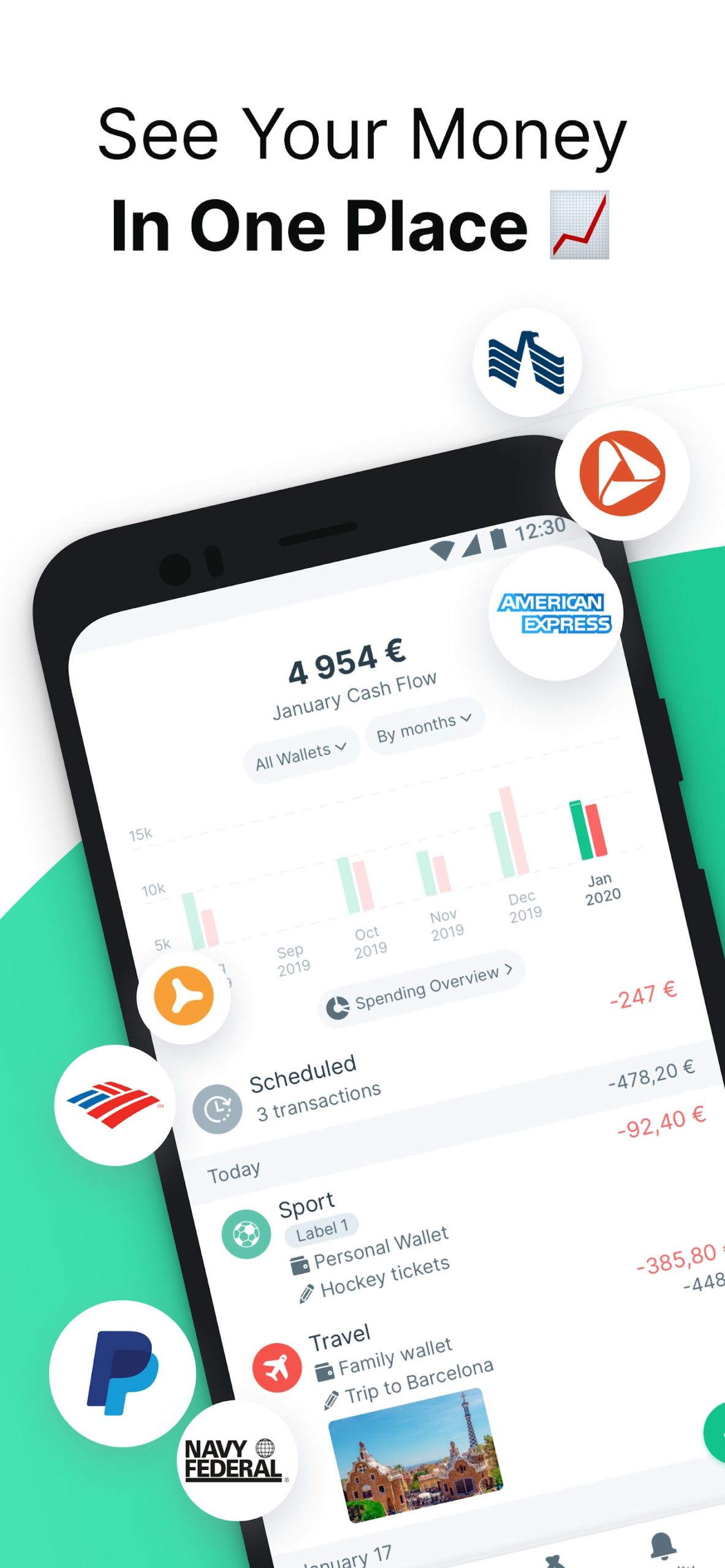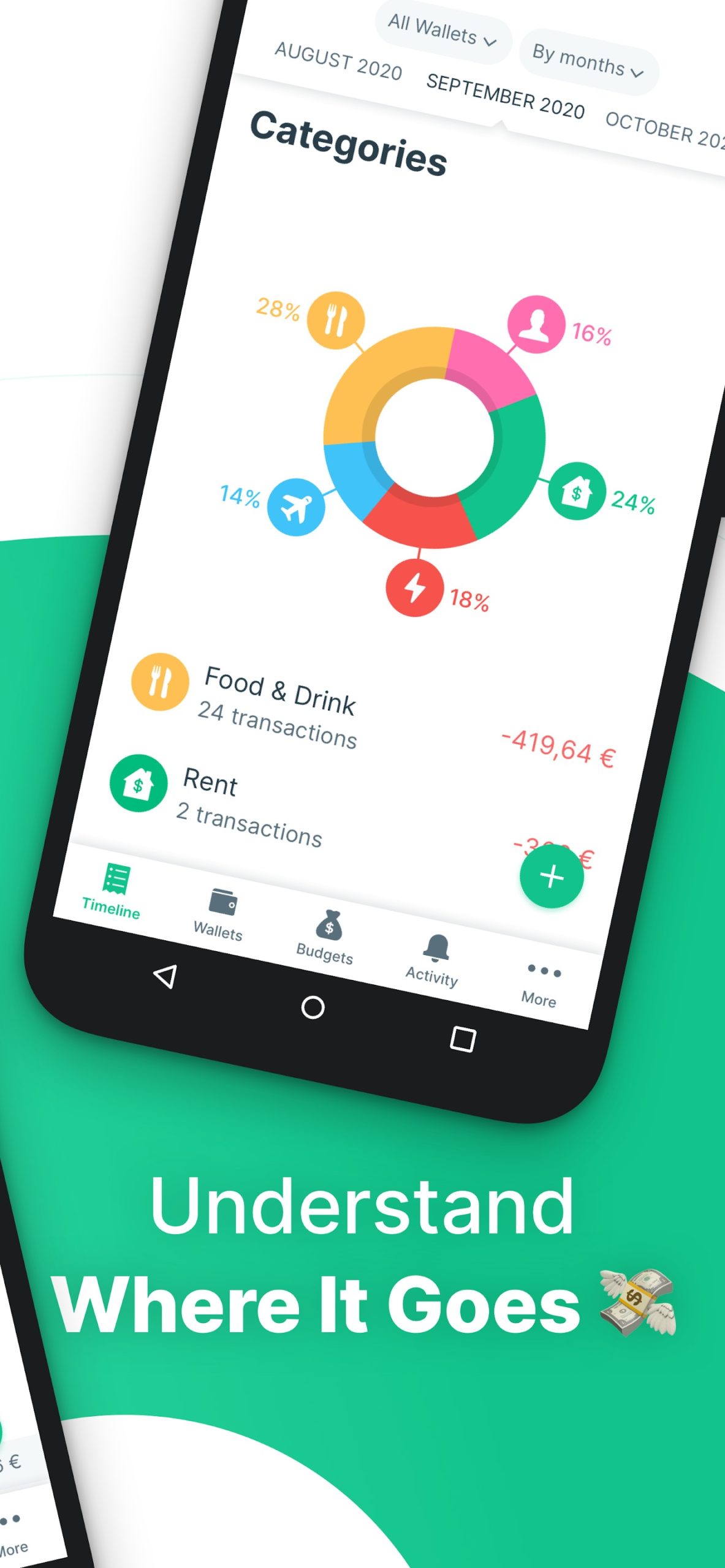 Free Checkbook Ledger
As you may guess by the name, it's an app to replace our paper ledger.
The app lets you create multiple profiles for bank, savings, and credits. The funds may easily be transferred in between the accounts, so no concerns about that. Plus, it's incredibly simple to set initial and minimum balances for the account. All the accs may also be easily edited and deleted if needed.
As for the visual—it's pretty minimalistic. Once you tap on the acc, the app brings up the ledger for transaction creation. It's not the best app design, but there's nothing bad about it. Additionally, the app lets you view a detailed description of your monthly transactions. All the spending will be split into categories, so you'll get a clear view of where your funds go.
The app also helps to point out your basic money habits and gives you tips on how to improve them. It also comes with a calendar view that lets you view all the transactions by date. You'll also get to mare repeating daily, weekly, and monthly transactions easily if needed. Plus, you can set reminders to not forget any of the important payments.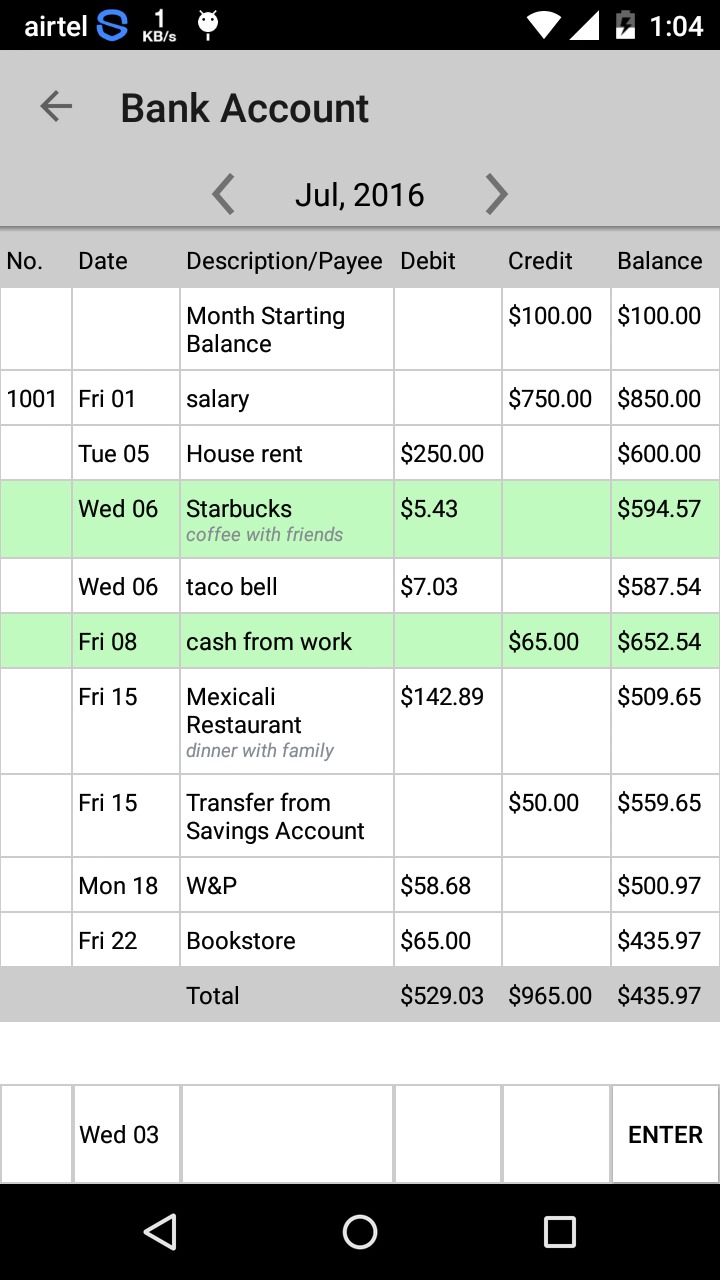 Balance My Checkbook
This is an iOS app checkbook register app that will help you control your finances.
The main goal of this app is to help you gain ultimate control over your funds. To do that, the app will track and analyze all your spending and provide you with detailed reports. Herewith, the reports will split your spending into sections to visualize it. Thus, you'll get to point out your money habits and the biggest classes of spending.
Beyond that, the app also lets you avoid overdraft fees (and other similar stuff) by reminding you to pay. You'll also get to auto-complete all the transactions easily if needed. In case you'll need to find some specific transition, you may search by dates, payee, and loads of other tags. The app store for up to 10 years of the transaction, so no concerns about that.
It's also easy to add and schedule recurring transactions with this app. The app may also sync between up to 4 devices in real-time. You'll get to easily export and have your financial info and balance as well. The app contains ads, but you can remove them by getting a pro sub pack (that also comes with some extra features).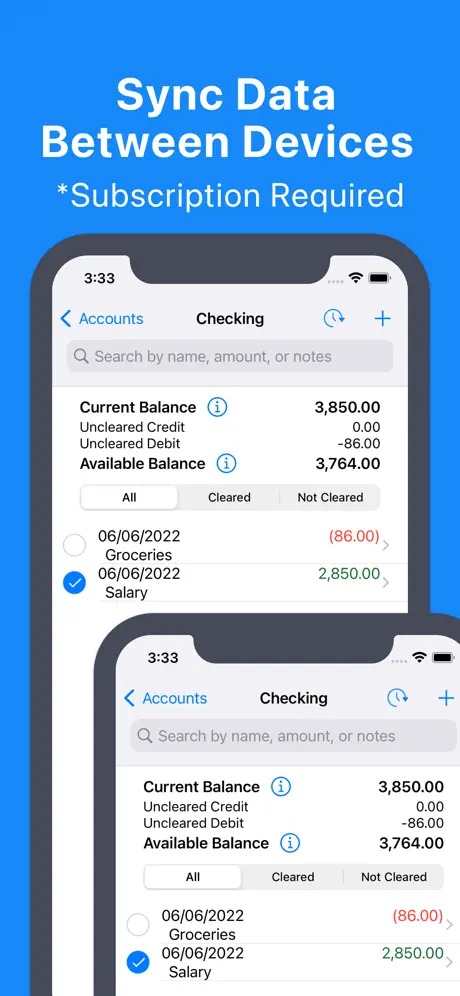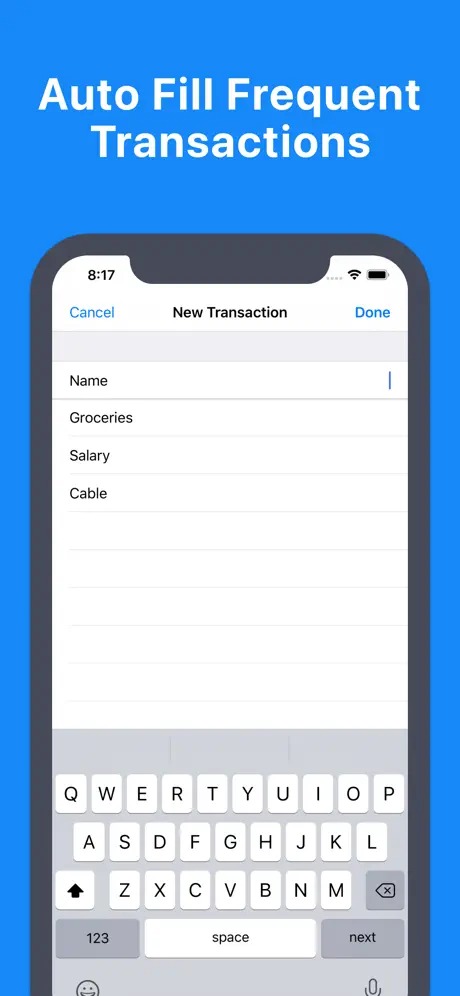 Home Budget with Sync
Here's an expense tracker app that will help to manage your funds like a pro.
It's an ultimate budgeting tool that lets you deal with expenses, income, bills, and all that—what else could you need from an app like that? Besides, the app provides you with a deep budgeting analysis, so you'll get to find all your financial habits and learn how to deal with them. All the reports include charts and diagrams, so even if you're not into accounting, you'll easily understand everything.
Besides, the app will split all your spending by classes like groceries, transport, education, and all that. There are even some in-dept categories like online subs and more. The categories help you to point out what you spend your money on most. Plus, the app easily syncs between the devices and lets you easily share any info with your fam.
The best thing is, you only need to set up the synchronization once—the app will do it automatically since then. The fam syn includes all the features—from bills to accs. You'll also get to search for specific transactions and delete some if needed. You may even attach receipts' photos to the transaction if necessary.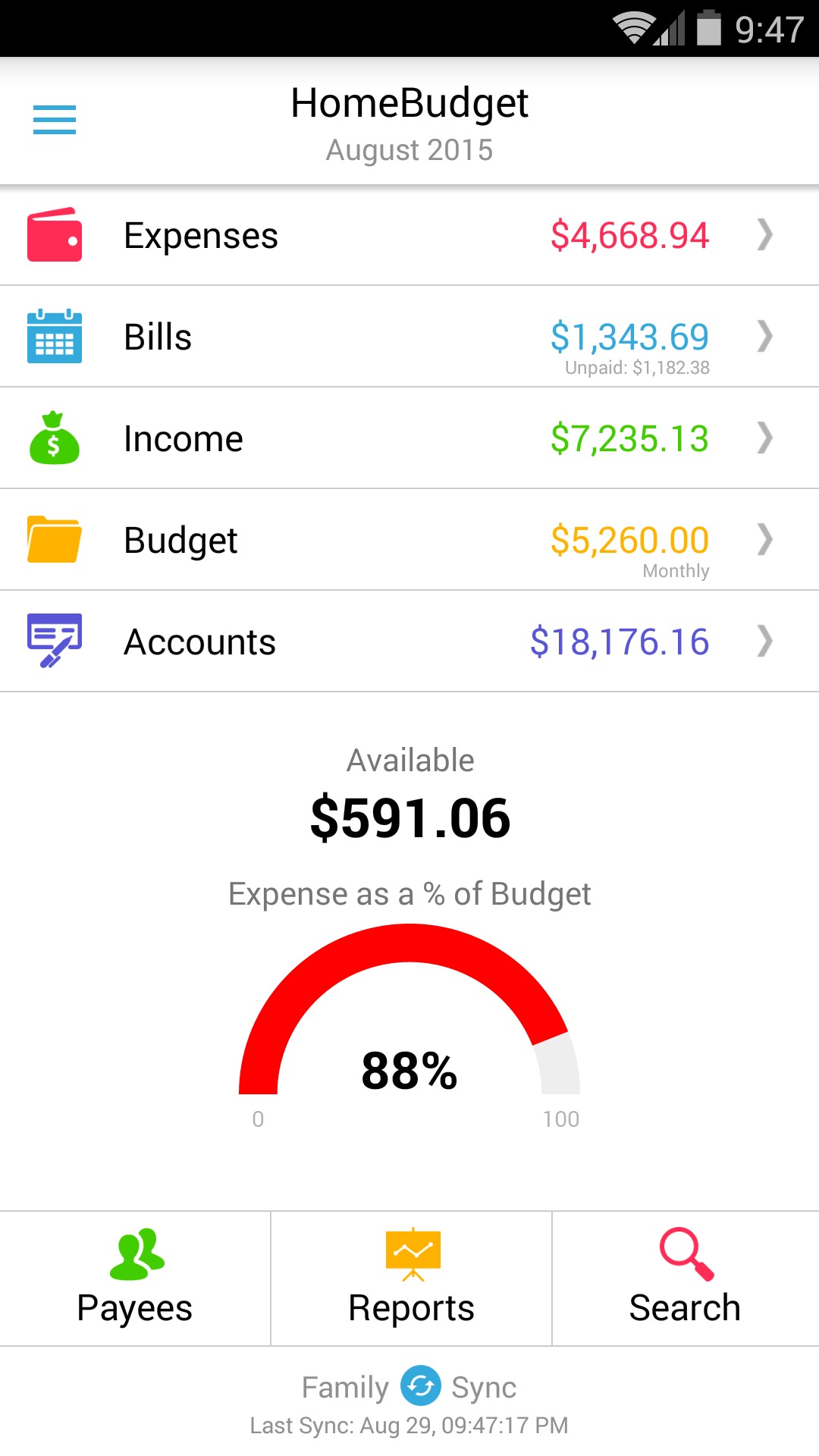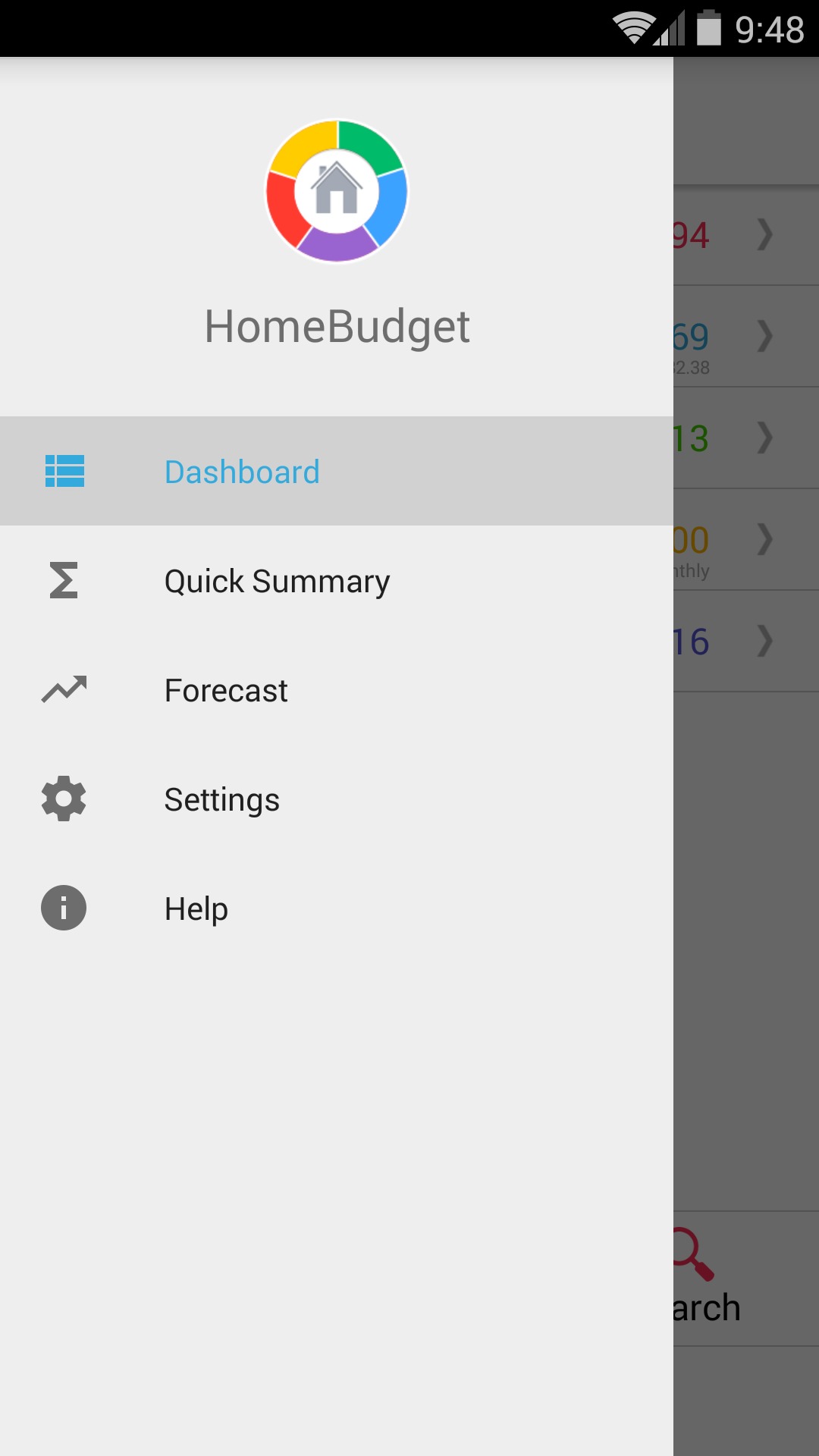 Volkron CheckBook
It's a ledger app that lets you keep your bank accs under control.
Shortly speaking, this app is a full-on classic checkbook replacement (and even more). It lets you track all the payments, track the expenses and control your overall budget. The app supports various currencies, so it can sync with any bank account easily. The interface is user-friendly, so you won't have problems with it.
It also lets you easily duplicate any transactions and edit them if needed. Plus, you get to make as many accs as you require and transfer funds between them. All the transactions include names, codes, the category of spending, and more. You may set an auto-complete for the names or categories, but it's optional.
The app lets you view all the spending by classes, so you could see what you spend on most. You'll also get to search for proceedings by manes and codes. It will also send you easy-to-read reports with diagrams and charts. And if you need to restore the info, you may easily sync the app with any cloud service.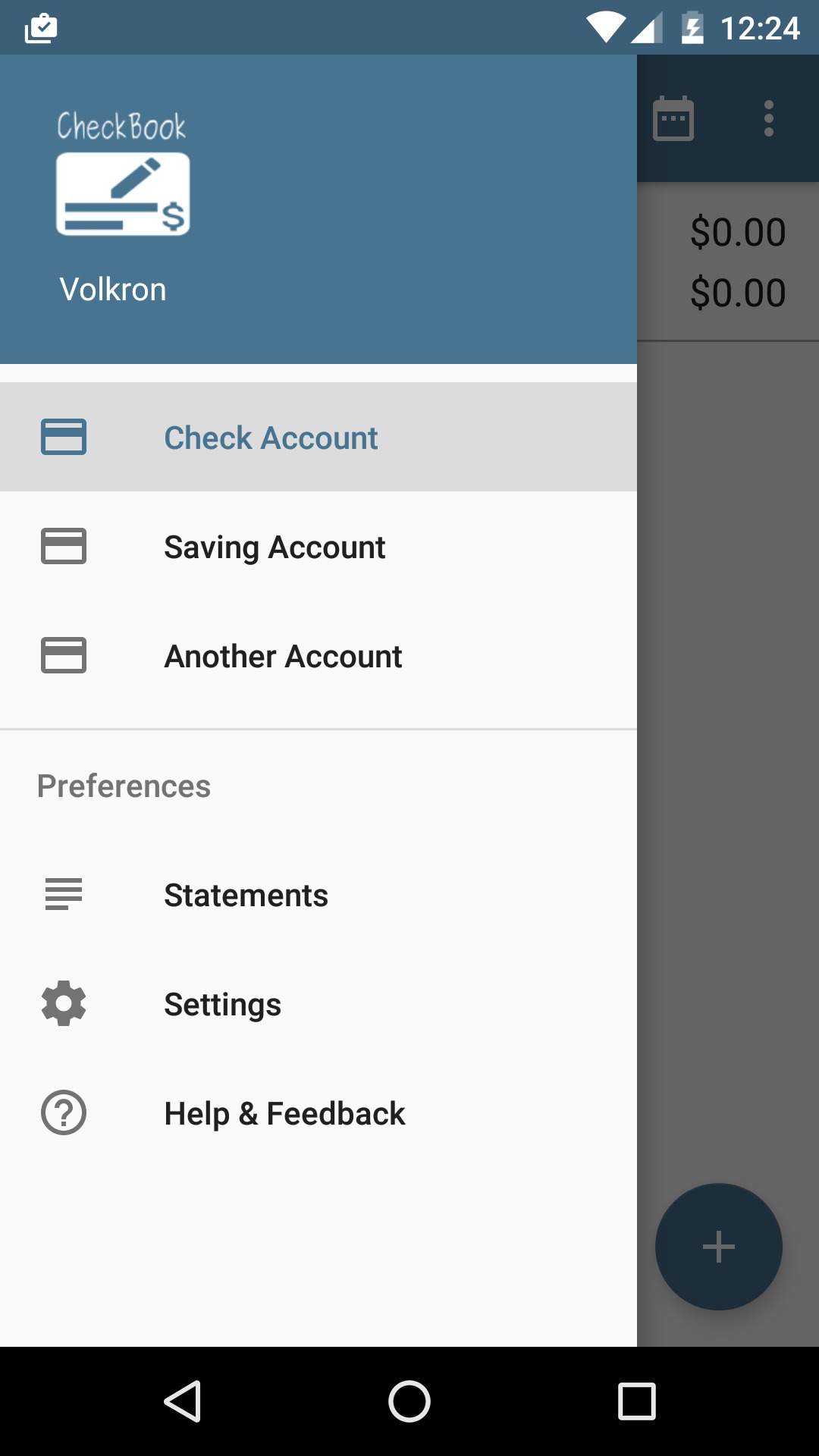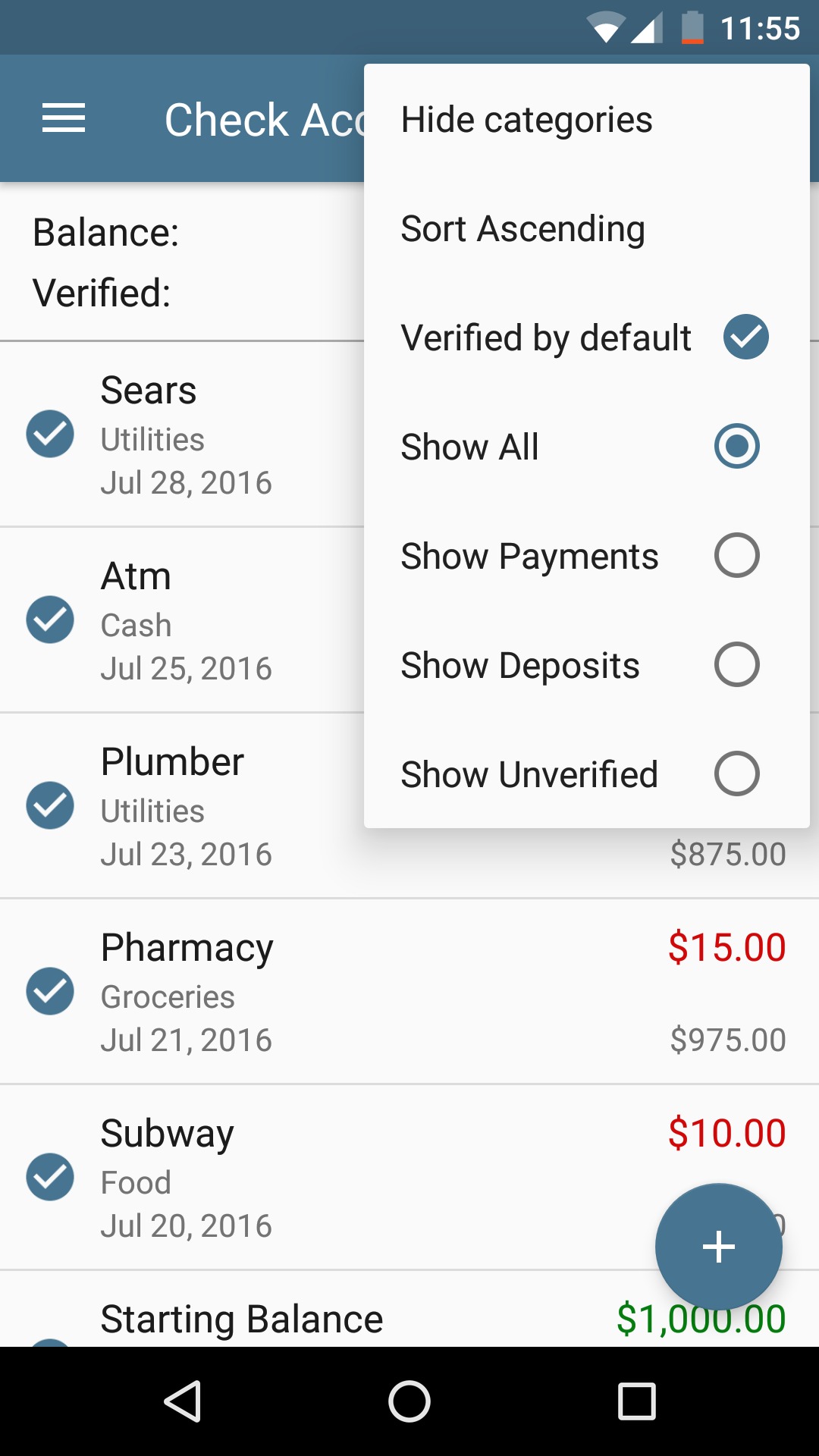 You may also like: 10 Best Bookkeeping Apps for Android & iOS (Personal & Business)
Mint
And lastly, we have an expense tracker that will help to handle your finances.
This app will help you to optimize your budget, set and reach money goals, and more. It lets you observe all your spending-from bills to online subscriptions. Thus, these spendings will be split into categories, so you could see where your money goes. All these reports contain easy-to-understand graphics, so no concerns about that.
Plus, as you'll start using the app, it will analyze your money habits and give you tips on how to improve them. You may also set bill and credit reminders to never skip essential payments and avoid extra fees. In case some of your subs get more expensive—you'll also get notified, which is extremely handy.
The app will also help you save up more—you'll get regular hints on how to do it according to your financial position and behavior. It can even help you apply y for home loans—the app will fill in all the financial info, so you don't have to. The app covers plenty of currencies, including crypto, so no concerns about that.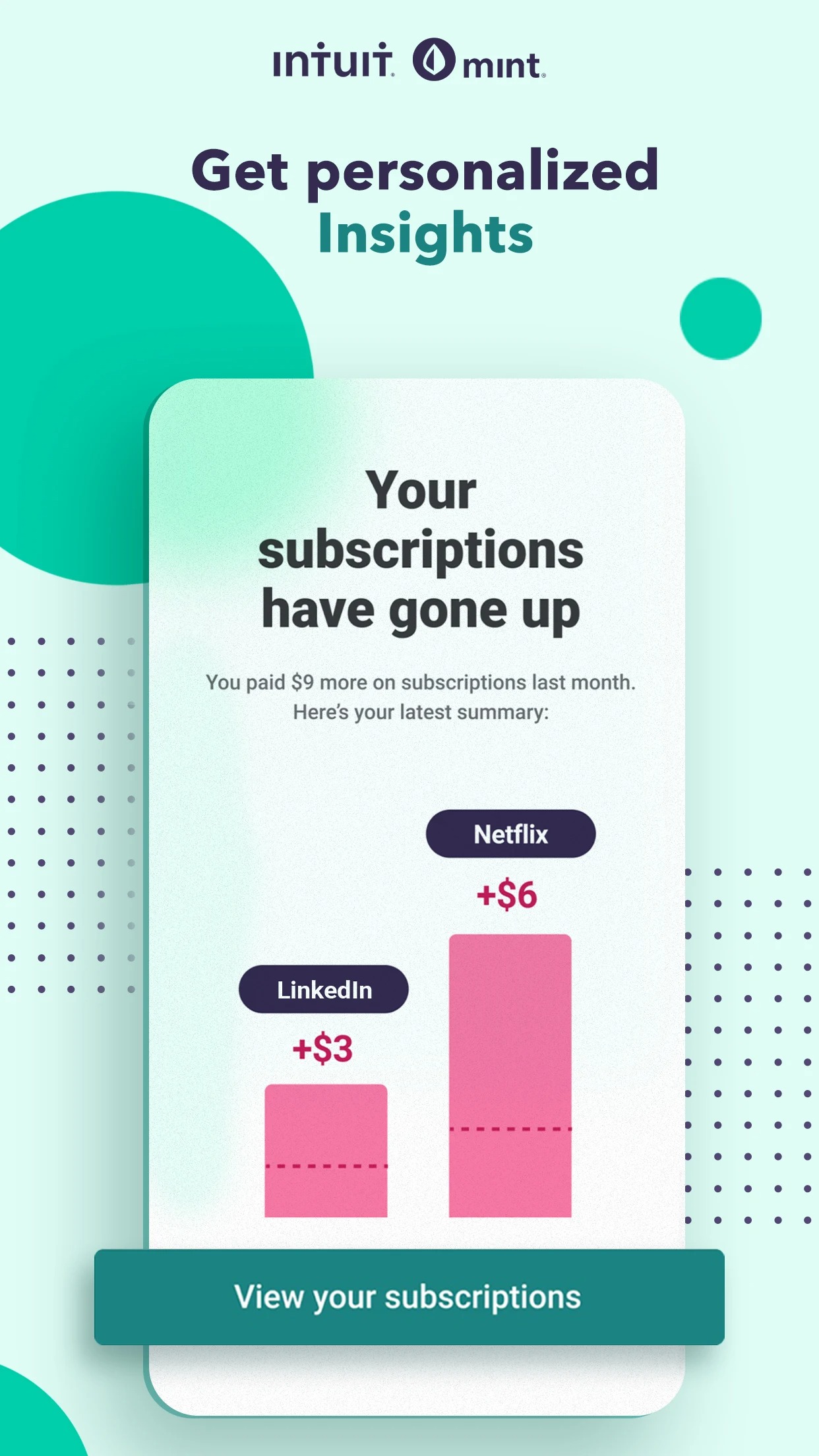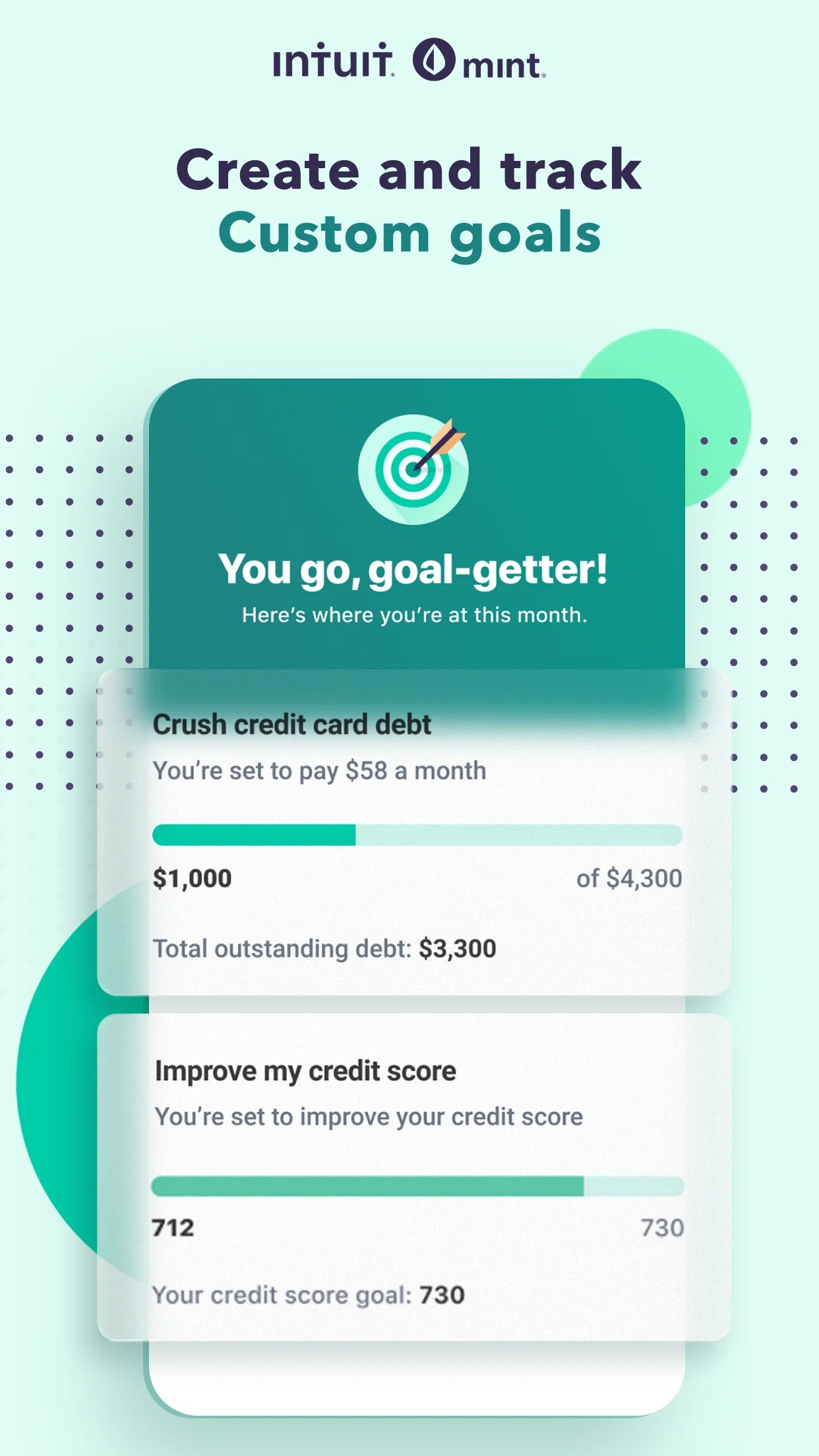 Money Manager: Expense Tracker
This is another financial management app that includes the feature of the checkbook and which seems to be credible enough to be on this list.
So as we said, one of the main features of the app is the ability to create and manage a checkbook. Here you can input your checks and transactions, and the app will automatically calculate their balance and keep track of your spending.
And obviously, this app includes a budget tracker that controls your spending monthly.
In addition to those features, here you can also find:
bill reminders
account syncing
customizable spending categories
Money Manager will also allow you to view your financial data in a variety of formats, such as graphs and charts.
Money Manager features password protection and data encryption. Therefore, users can rest assured that their financial information will be kept safe and confidential.
Summarizing all the points, we can say that Money Manager is a good checkbook app that provides a variety of additional features to help users manage their finances.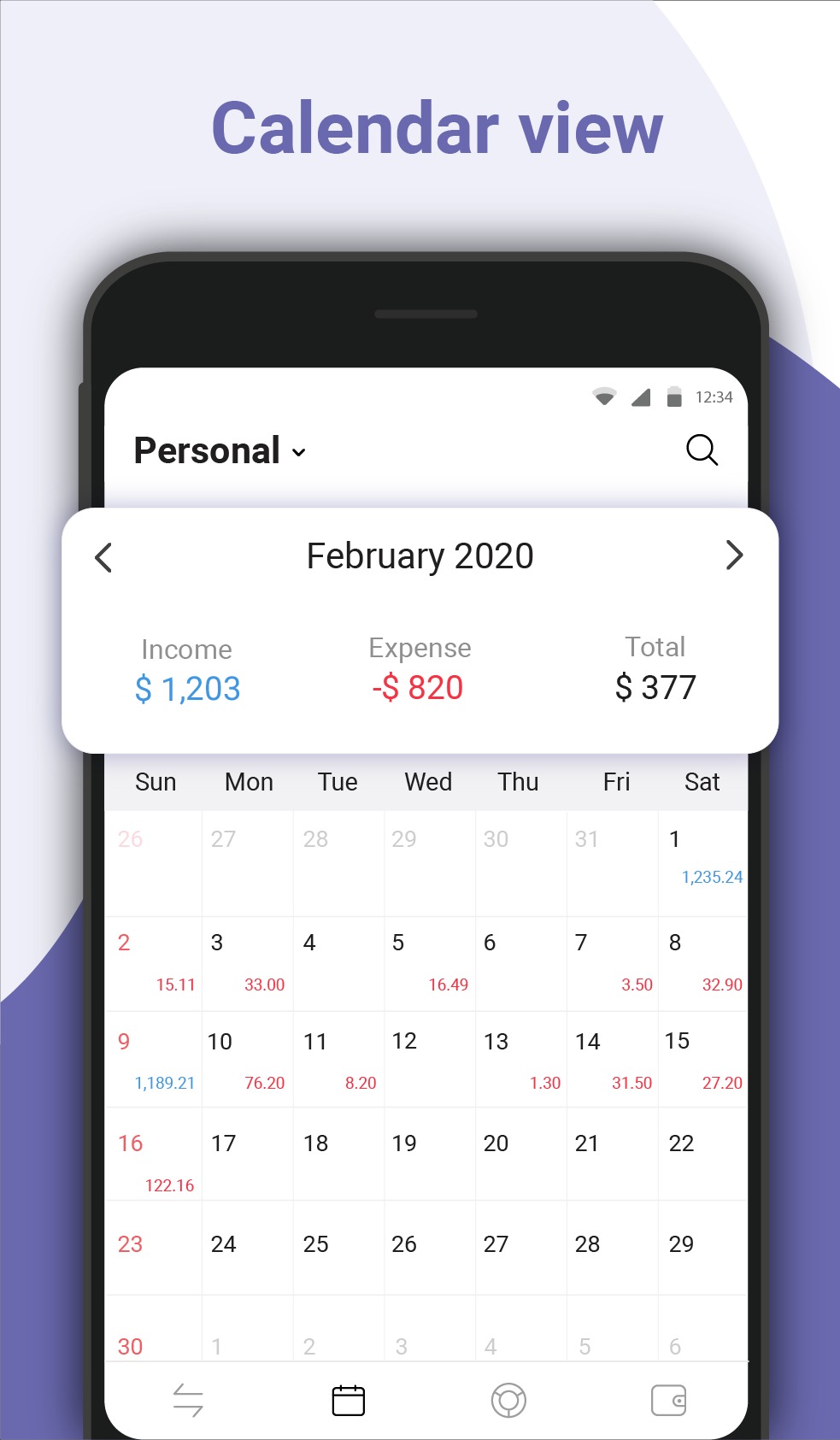 Money Manager Expense & Budget
This is basically an analog of the previous app, but this time is it also available for iOS users. It's a great app indeed – wonderful interface design and solid functionality.
Here you will find the desired checkbook feature that allows users to input and manage their checks and transactions. The app automatically calculates the balance and keeps track of spending, providing users with a comprehensive view of their finances.
What is more, here the users can set up reminders to stay updated about all the necessary transactions.
Apart from that, there are additional features. These include a budget tracker, which allows users to set monthly budgets and track their spending, and a financial calendar, which provides a visual representation of income and expenses over time.
With super easy navigation, the app will actually be available for any kind of user. You don't need to have any additional financial knowledge to use the app effectively. The interface design is colorful and beautiful which is an additional bonus of this checkbook app.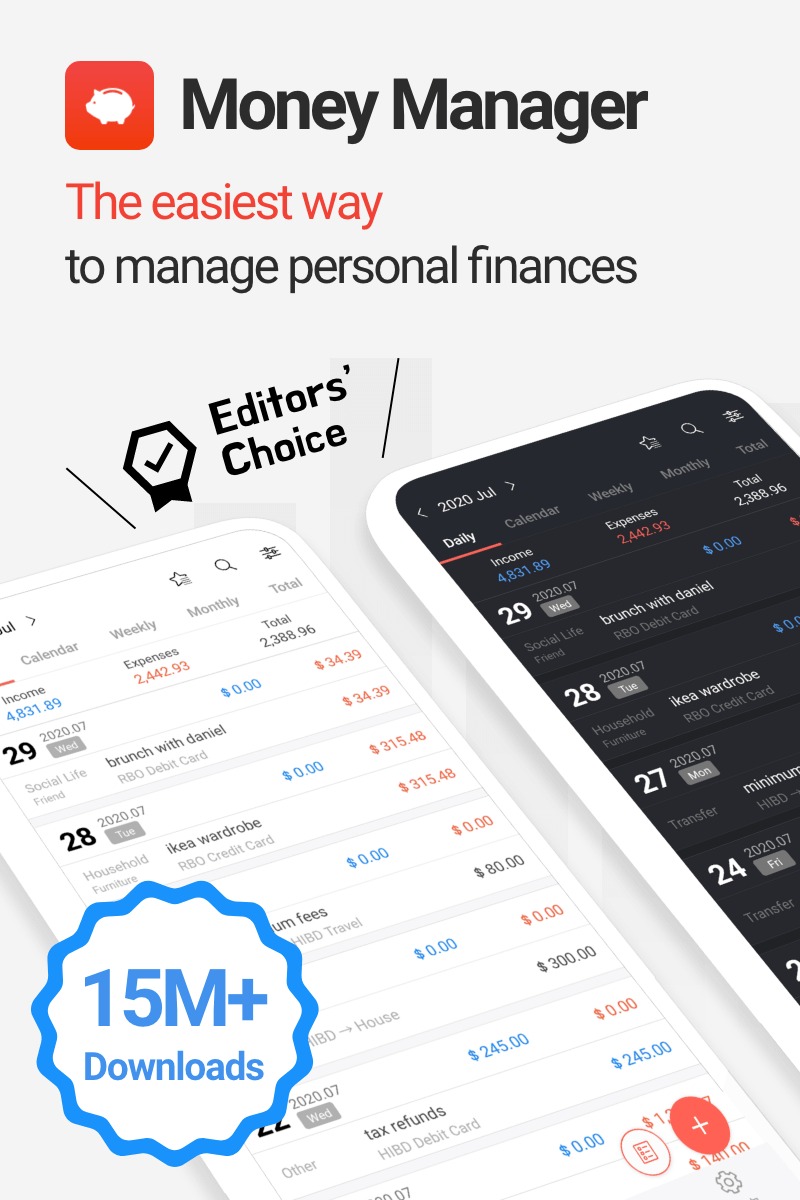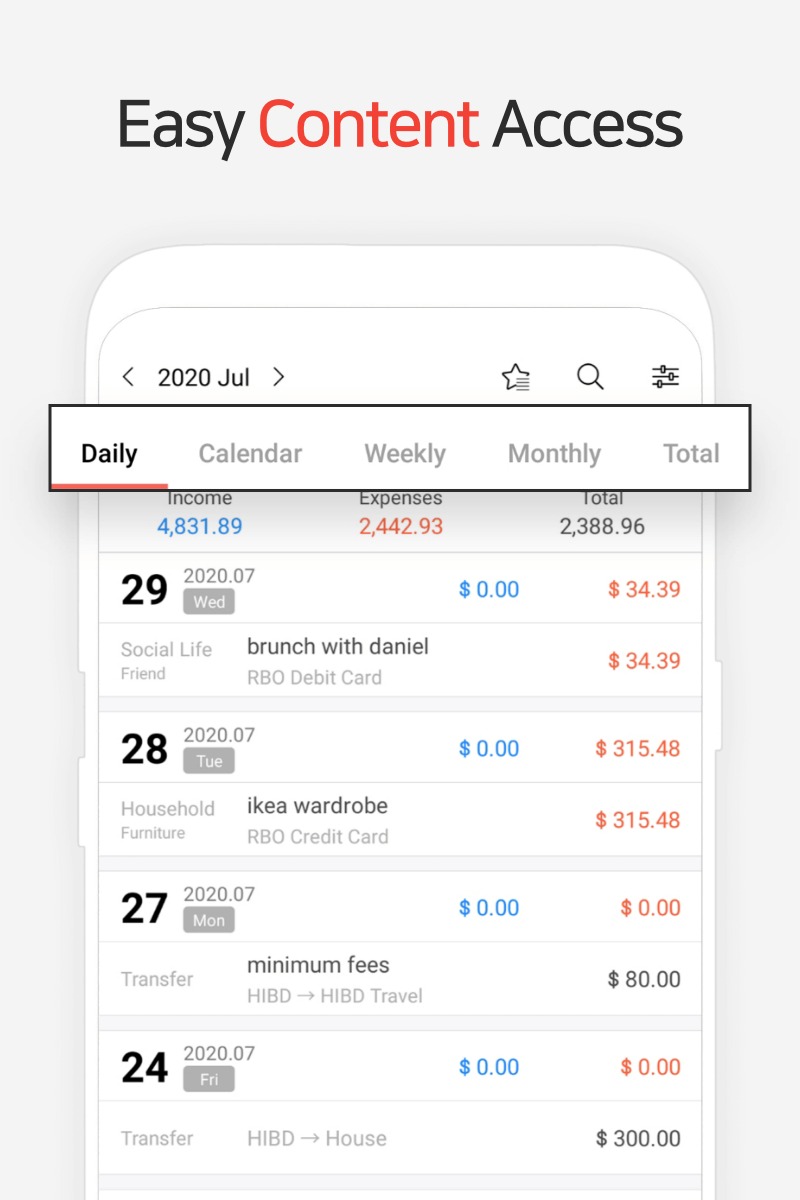 Money Ledger
This is another app by a KTW developer on our list and we really liked its financial management products. Therefore, we recommend you to pay attention this app, if you're looking for a nice checkbook tool.
The checkbook feature here will help you to keep monitoring checks and transactions. The app provides a comprehensive view of your finances.
The checkbook feature also allows users to set reminders for bills and transactions. What is more, you can always customize the checkbook feature to your preferences, for example, by choosing different checkbook styles.
In addition to that, the app includes a budget tracker, which allows to track their spending, and there is also a savings tracker, which helps users set goals and save money. Lastly, there is also a debt tracker, where users can input their debt and track their payments over time.
The design of the app is clear in the best traditions of KTW. While some basic financial knowledge is helpful, the app doesn't require users to have any additional financial expertise to use it effectively.
In general, if you are looking for a multi-functional budget tracker app with a prominent checkbook feature, then this is an optimal choice.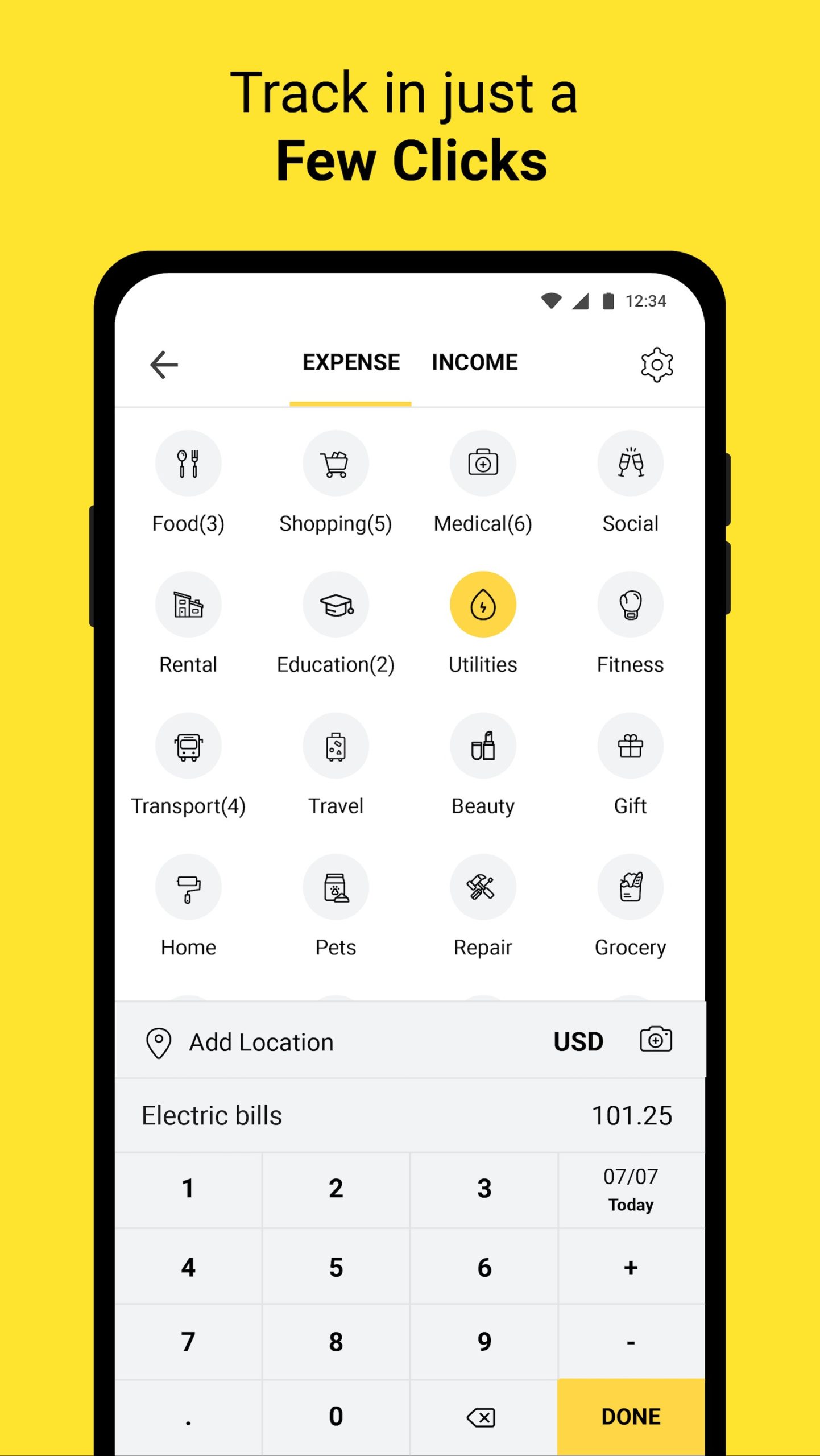 Wallet: Budget Expense Tracker
The Wallet is an app for monitoring your financial situation and budget planning on your mobile device. With it, you can easily monitor your income and expenses. You will identify the categories of fees you spend money on each month, which will allow you to start saving money.
Once you enter your budget information, the app will automatically group and display your spending and income data in a convenient way. You will be able to view all data by date, category, or type.
You can also set your finance goals for a certain period in the app and track their fulfillment. It will provide you with detailed statistics that will show you how soon the goal will be achieved. You can add information about regular payments to get notifications and reminders about them.
The app will send reminders about upcoming receipts and payments, which will help you avoid late fees and penalties. You can also write lists, checks, and guarantees here.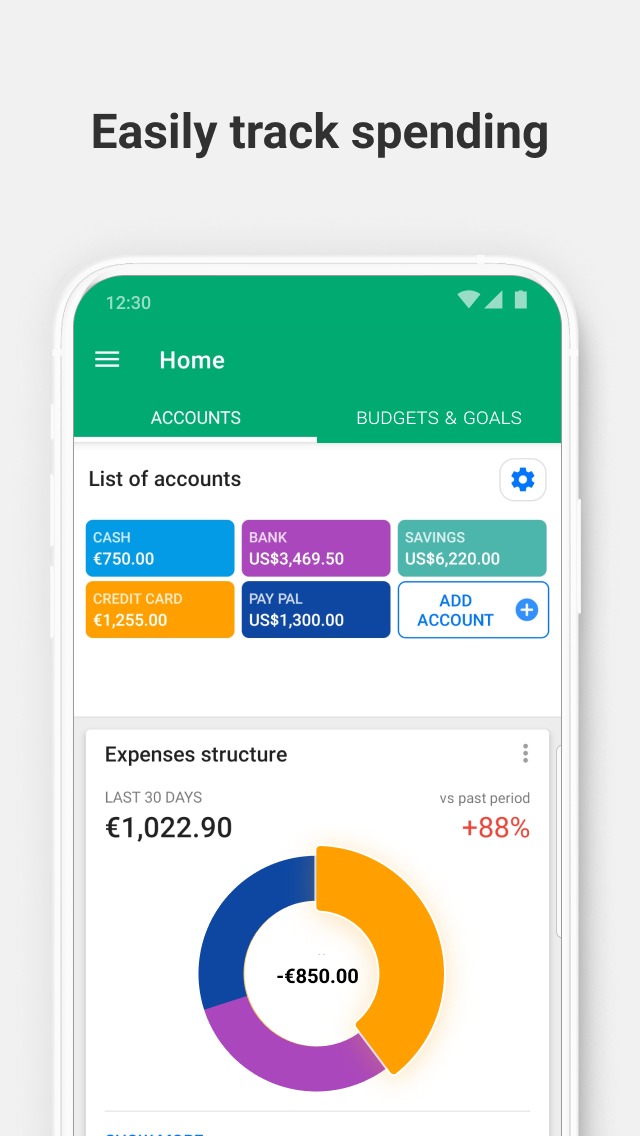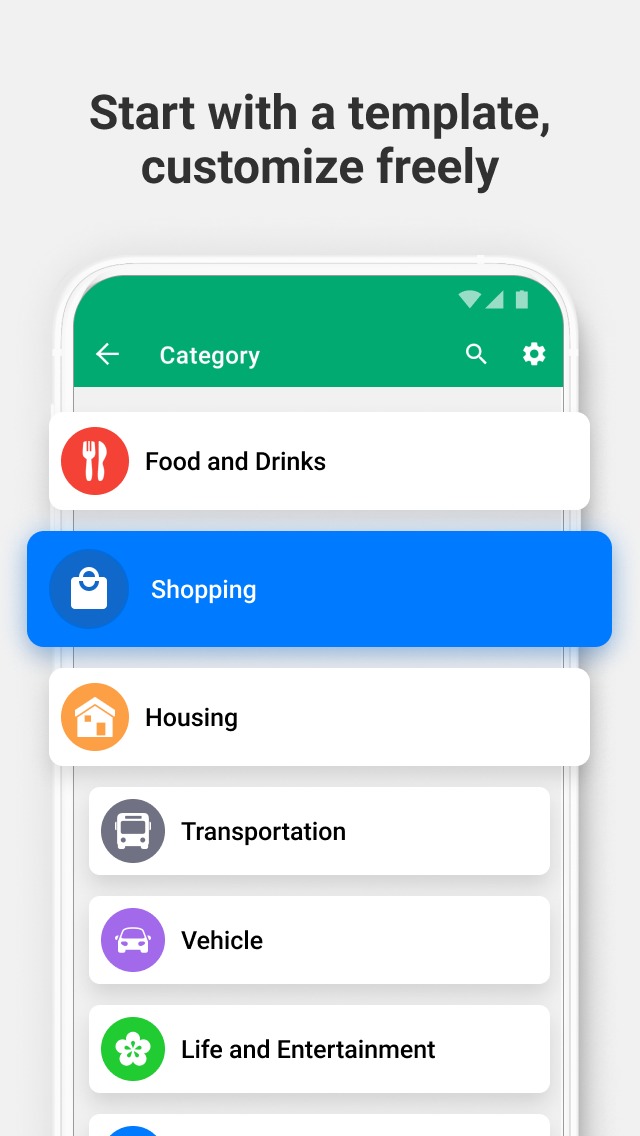 You may also like: 11 Best Cashback App (Android & iOS)
Cash Book – daily expenses
Cash Book is a reliable and convenient app that allows you to control your finances, plan your budget and achieve your financial goals.
You will be able to quickly and easily enter data on how much money is spent per month and for what needs, as well as record all incoming cash receipts. All transactions can be categorized, so you will always be able to see the expense and income columns.
The app also allows you to add tags to transactions so you can search for the data you need faster. The clear interface allows you to start using the app right away. All information is presented in the form of convenient tables, which you can export to other platforms as well.
In the app, you can set monthly limits for certain categories of expenses, as well as receive notifications when the set limits are reached. Use the app to save a certain amount of money by setting goals.
The app does not require access to your personal data or financial accounts, so all information will be safe.