Chess is one of the most interesting games dating back more than two thousand years. She has managed to stand the test of time, and in the modern world is still one of the most popular board games.
In the age of digital technologies, many computer chess games have been created, including those for smartphones and tablets for a wide variety of tastes. We present to your attention the chess application for smartphones for android.
More chess game apps can be found in this article.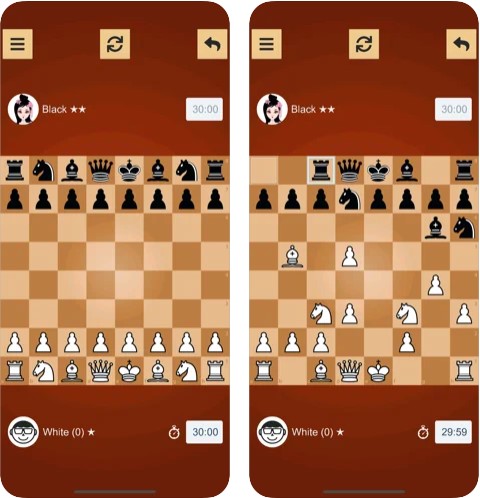 Chess is a two-player game that originated in the 6th century and gradually took on the form in which we know today. It still remains one of the most popular games in the world.
Chess allows you to have this wonderful game on your Android. You can enjoy chess with your family or playing with the computer at various difficulty levels. Keep in mind that it is very difficult to beat the computer on the highest difficulty level!
In addition, by beating the computer, you get experience points (+1 for Easy, +3 for medium, +5 for high, +7 for expert). Like Checkers, Backgammon, or Minesweeper, Chess is a highly addictive puzzle game for the brain. Support to play online with thousands of players!
Functions
Cancel move
Save / load unfinished batch
4 levels of difficulty for playing with the computer
Timed game
Play online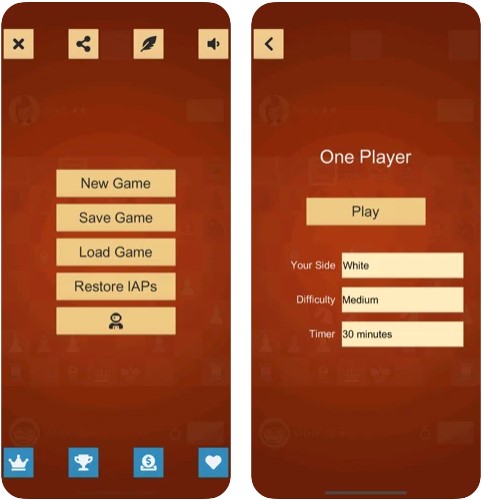 Chess Free is one of the best chess games for Android. You can play with both a computer and a human. 10 board style options. It is possible to enable the hint or remove it (shows the movement of the figure). A log of games is kept with subsequent analysis, calculation of the player's rating.
Tired of playing chess alone competing against the AI? Challenge your friends using multiplayer chess apps.
Although it does not have the richness of functionality of other similar applications, Chess boasts strict simplicity and extremely useful functionality. The application is intended for chess lovers who just want to play and improve, nothing more.