Do you find yourself extremely disorganized during your working day? Do you feel like the time runs through your fingers and you constantly heave the lack of it? In this case, you will need a decent task-manager app. Obviously, there is a lot of them on the market nowadays, but most of them don't stand out by anything.
And in order to stay more productive, you can listen to the podcasts from YouTube in the background. Here is the list of apps that allow playing those videos in the background.
However, we managed to find one curious app for yu=ou to increase your productivity and get more organized. For those who are looking for a classic task manager – GTD Simple is a nice choice to go for.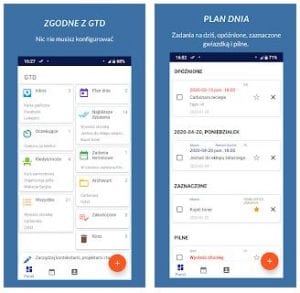 The main principle that the app is operating on is called "Getting Things Done" created by David Allen. The main idea of this principle is you are able to start doing your tasks no matter what is going on around you. Each task should be small so you could solve it fast.
You set the goal and then you plan the little steps towards this goal. GTD Simple will be your assistant in this way. The app itself is remarkable for its combination of minimalistic, but stylish design and a number of useful features.
Plus, don't waste any minute trying to find out the social media of other people. There are special apps that help you to find the profile of any person in seconds.
As you open the homepage of the app, you can see the section for your schedule, for your inbox, your current tasks, your plans for a day, the tasks which are already done, and so on. It helps you to get your day more structured, divide the tasks into sub-categories, and plan more efficiently.
Plus, you can make your planning as detailed as you wish. Add the information to the tasks you have during the day, along with the notifications about the most important ones. An don't forget to synchronize your inbox with the app – thus you will be receiving notifications right away.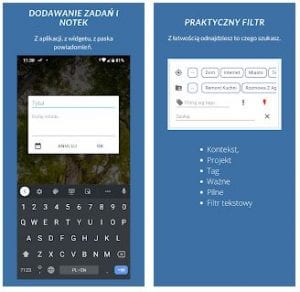 One of the most prominent features of GTD Simple is that you can add filters to the tasks you have in the app. Briefly speaking, you can filter them by context, project, tag and importance, and urgency. This way it is much easier to find specific notes and tasks related to only one project and divide all the materials.
What is more, all the data that you have in GTD Simply can be copied and stored in the cloud storage.
Sometimes it's important to relax and forget about your daily hassle. Check out the best football streaming apps to have a good time!
All in all, the best thing about GTD Simply and what makes this planner outstanding is its specification one methodology – instead of mixing everything they offer you to focus on one type of planning, allowing you to save your energy on actually getting things done.