Managing employee attendance data can be messy, especially if you're running a small business. But don't you worry – we're here to help you simplify this process.
Take a look at our list of the 8 best clock in and out apps for employees that will do all the work for you. These apps let staff log their shifts, time-outs, manage shifts, and more. With these apps on hand, you won't have to deal with annoying paperwork, everything will get done automatically. Let's dive in!
Homebase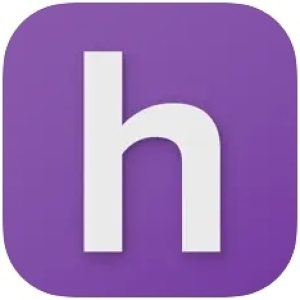 First of all, we have a time clock app to help you manage your work.
The app comes with a bunch of useful features to help employees clock out their work and plan it efficiently. It also lets you manage your timesheet and count up worked hours. This is an incredibly useful app if you work shifts, as you can remotely submit your availability and see if there's someone ready to cover you up.
However, you may have difficulties if you work with a more flexible schedule. You get a simple team communication tool that lets you chat with coworkers. You can also set up reminders to notify you of upcoming shifts and schedule changes if needed. And just like that, the managers will get notified if you miss clock-outs or work overtime.
More to that, you get to easily clock in and out with just one tap. As for the mechanics, you'll just need to enter a personal PIN every time you're taking a break or smth. Besides, the app provides you with various schedule templates to help you create the perfect shift plan (or at least the most optimal one).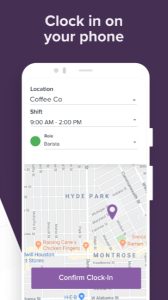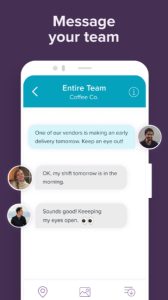 You may also like: 11 Free Shift Work Calendar Apps
Clockify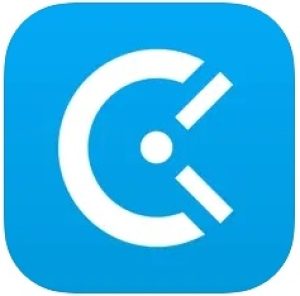 Next, there's a simple time tracker that helps to organize teamwork.
If you're looking for a fully free tool to manage work timing – this one is your pick. With this app, you'll get to track time spend on certain projects and keep a high level of productivity. The amount of projects to add is unlimited, so it's easy to multitask with this one. Plus, the interface is as simple as it can be: it takes one tap to start a timer.
Beyond that, this app makes it easy to track staff attendance, breaks, and working hours in general. Each employee will get to clock in and out at any time from their personal devices. All the data will automatically appear on the administrator's device, so it's easy to see who's available and rearrange the schedule.
The data can easily get transported to payroll. Thus, this app s an absolute must-have for small businesses as it simplifies payroll management quite a lot. The mechanics are simple; all employees get personal PINs to use for time offs, breaks, and availability status updates.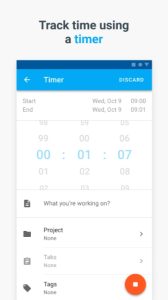 Deputy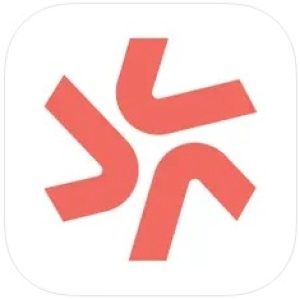 This is a scheduling app that automates shift work.
It's an all-in-one tool that lets you generate a working schedule, and plan shifts and timesheets. Rumor has it, that there's no such thing as a perfect working schedule. But this app is here to help you get the best out of it. It helps you to come up with balanced effective schedules easily as there are plenty of templates for you to use as a base.
The app connects all members of your team and lets you send notifications and test with shift info updates, and all that. The same goes for cover-ups: you can send alerts for them to pick up a shift for you. You'll get to swap and update all the shifts automatically with a couple of taps, along with managing team communication.
The app even lets you request leave approvals right from your device. You can also set up notifications on upcoming shifts, schedule changes, and all that. The app is compatible with multiple business tools for accounting, payrolls, and all that. It does have paid features, though, so keep that in mind.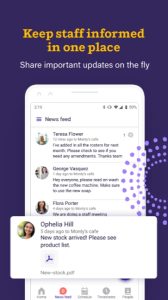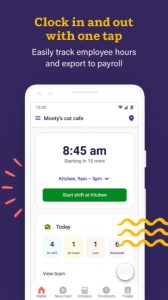 When I Work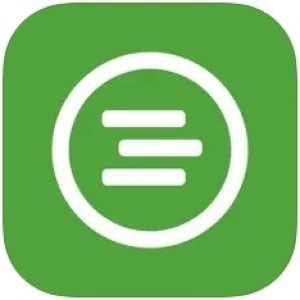 It's a simple tool to make employees schedule and cope with time tracking.
The main goal of this app is to make work management as simple as possible. It lets you rearrange shifts, track working hours, and communicate with coworkers in one place. It comes with multiple schedule templates for you to use as a base. There are templates for both shifted and flexible schedules, so you're all the way covered.
You'll get to view the entire staff schedule in one place and update shifts at any time. Plus, all the staff members can set up reminders to notify them of any schedule changes right away. The app also lets managers track staff attendance without any effort. All the employees get to request time off, shift trades, leaves, and all that.
Staff also gets to clock in and out for breaks if needed. The same goes for extra hours: you can send requests at any time. As for the communication tool, it lets managers contacts staff members in group chats or personal dialogues.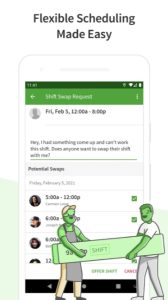 Check also: 25 Best Productivity Apps
Time Clock Wizard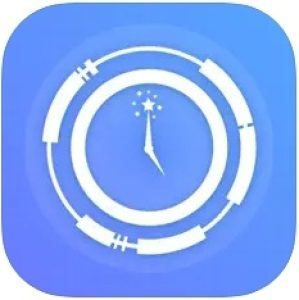 As its name suggests, this app is here to make work management magically simple.
The app comes with a handy dashboard that shows the amount of worked hours, break time, messages, pending switch requests, timesheet requests, and all that. It lets all the employees contactless submit work attendance, clock in and out, and more. Herewith, the app keeps track of all the worker's locations, so no cheating here.
Ir lets you manage work in several locations, which is great if you run multiple offices or smth. Plus, the app lets you add schedule changes, update your availability status, and view your own work plan. You'll get to set up notifications to remind you of upcoming shifts, alert you of schedule changes, saw requests, and so on.
At the same time, you get to send notifications to certain coworkers or the entire team to ask for a shift cover-up or whatever else. The app lets you upload receipts for reimbursement, which is handy. It also syncs with payroll, which simplifies report-making quite a lot. The app runs on sub packs and the free version is pretty limited.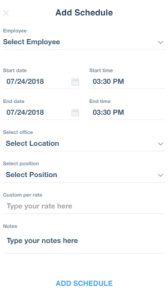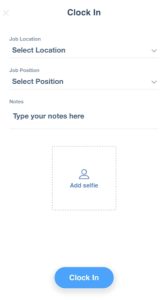 QuickBooks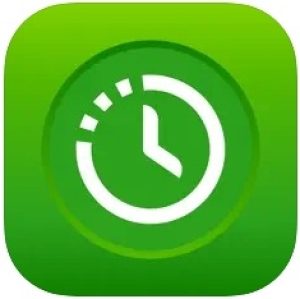 This is a cloud-based tool that lets employees manage their schedules and working hours.
The main idea of this app is to replace paper timesheets with a quick, easy-to-use tool. It lets staff clock in and out for breaks, update availability status, submit attendance, and more. With the help of this app, each employee gets to see their total worked hours and break time.
Plus, it makes it easy for managers to watch over people's attendance and availability. The managers also get to send personal tasks and messages to any employer. Besides, the app uses staff's GPS data, so attendance submission happens automatically once they've entered the workplace. The data gets captured even if the workers aren't web-connected, so there's no way to cheat here.
Another thing is app simplifies is the process of shift swapping. Each employee gets to send swap requests at any time. You can also set up reminders to notify you of schedule updates and upcoming shifts. The app integrates with other business tools for payroll and invoicing, so it's easy to manage all the info.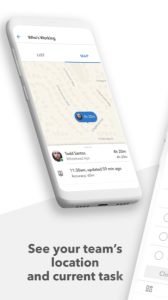 Hubstaff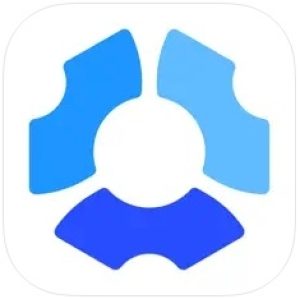 Here's an app to help you keep an eye on your work hours.
It's a workforce management tool that lets you automate most aspects of teamwork. It's a great tool for both small and fast-growing businesses, and there are over 15K companies that have already trusted it. The app lets you minimize admin work, make payrolls more accurate, and boost overall efficiency.
It also lets you track both group projects and individual tasks right away. The app comes with a simple time tracking tool for work hours recording. All staff members now get to automatically submit shift attendance, clock in and out, and request swaps and time off. Thus, both managers and employees will get to view their total worked hours and break time, which is convenient.
Plus, there's a geo-fence tracking system that begins to track working time as soon as the employee enters a certain area. This system has two pros: it frees staff out of the need to start timers manually and helps to avoid cheating.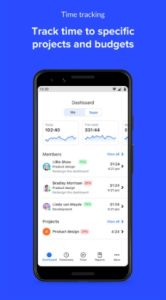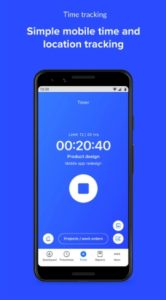 You may also check: 10 Best Employee Scheduling Apps
Connecteam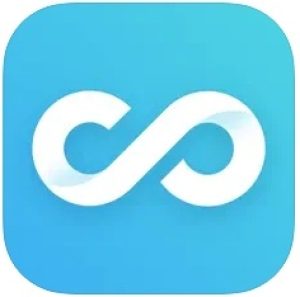 And lastly, there is a simple solution to manage non-desk employees.
The main goal of this one is to simplify internal communication between coworkers and managers. It helps to both manage the work and increase employee engagement, which is a key to a successful business. The app comes with built-in chat groups, a manual of work contacts, a suggestion box, and more.
It also makes it easy to post work updates with (or window) reactions. The same goes for all kinds of surveys and other analytical stuff. Plus, the app lets you send task checklists and reminders to make sure all the tasks will get done in time. It even lets you sign e-docs right away.
Beyond that, the app lets staff clock in and out and reports to managers of all the time-offs and shift swaps. The same goes for overtime work and leave requests. The app also tracks the GEO of all the employees and automatically submits their attendance as soon as they reach h a certain area on the map.