Good news for all the gamers out there! If you are a fan of RPG games, we have found something interesting for you. Complete Reference app is designed for D&D 3.5, 5e, and Pathfinder Roleplaying Games. So, let's take a look at why this app is worth trying.
You can also boost the security of your mobile device by installing the software that allows hiding apps on your phone. Check out this article to find them.
Above all, Complete Reference app does not require an Internet connection, that is why you can use it anywhere you want. When you open the app, there is no need to create an account, so you can easily get straight to the subject.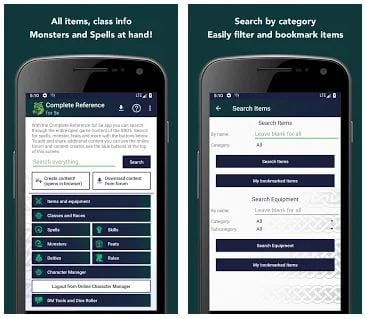 Plus, it provides you a quick guide on how to use the app – you will quickly understand how everything operates there. The app perfectly works with all devices – tablets, mobile phones, and even smartwatches.
Complete Reference app allows you to keep spells, items, skills, and monsters in one place. It shows all the data from SRD 5 in a convenient way. What is more, the app lets you instantly mark favorite items or spells.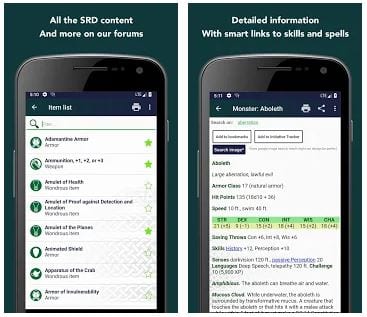 The app has a special section Character Manager that makes it easy to manage your character. In this section, you can build an own character, import and export character sheets.
By the way, would you like to create your own character? Check out our article about the best apps for that and make your dreams come true!
Moving on, the next section is Dungeon Master Tolls that contains a wide range of options. It enables you to generate loot, encounters, names, and so many other features. Besides, the ads are removed!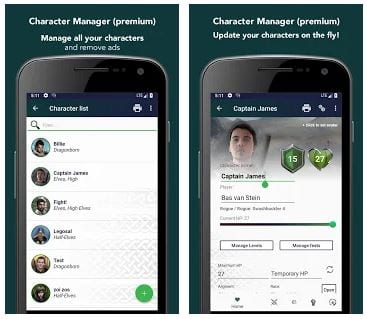 The manufacturer regularly updates the app version to satisfy users' needs. Moreover, you can add or share content at the custom forum. Edit, install lists of spells, and add your ideas! We have to admit that the app boasts a well-developed intuitive design that makes its interface quite simple to manage.
And if you want to get more advance in photo editing we highly recommend checking out our best body editor apps – create flawless content and be proud to share!
All in all, the Complete Reference app is a must-have tool for all players. This is an excellent guide in the world of dragons and dungeons. We have not found any flaws in this app, so we believe it will fully suit you as well.